This post was updated December 2021
Hundreds of changes are made to Google's algorithm every year. It's incredibly difficult — if not impossible — to keep up. Even Googlers who actually work on the algorithm readily admit that they don't entirely understand the ins and outs of how it works.
So how do you stay on top of Google's SERPs? By using tried-and-true SEO tools like MarketMuse. However, you might find that MarketMuse isn't the best fit for your needs.
That's why in this post we'll go over:
What MarketMuse is
Why you might be looking for MarketMuse Alternatives
The five best MarketMuse Alternatives today
Let's get started!
What Is MarketMuse?
MarketMuse is an AI tool that helps marketers plan their SEO content and strategy. It identifies keyword opportunities and estimates content success before publishing. Therefore, it is a great tool for the content optimization stage of your process.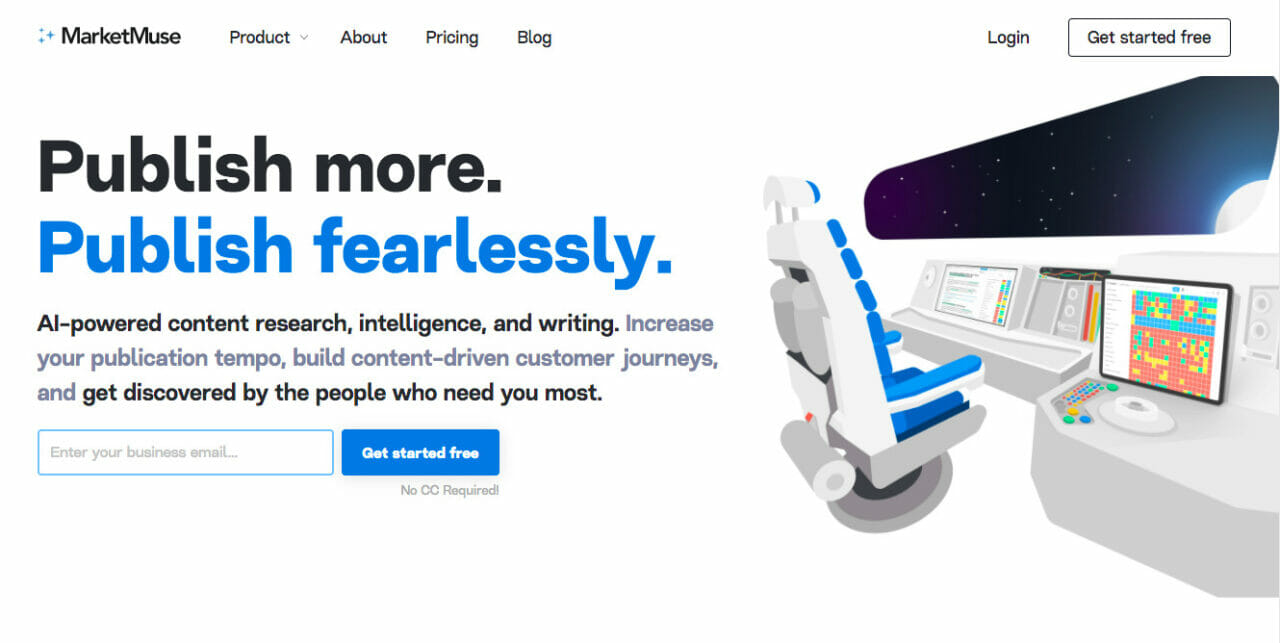 Dive Deeper:
* 12 Reasons Your SEO Strategy Is Failing
* SEO Strategy for Startups: How to Win in 2023
* 10 Effective SEO Techniques to Drive Organic Traffic in 2023

Reasons to Look for MarketMuse Alternatives
Some reasons you might want an alternative to MarketMuse for your SEO are:
Lack of Automation: Saving and importing queries has to be done manually, creating some potential headaches.
Irrelevant Suggestions: The Connect feature often suggests internal links that aren't very relevant to the content.
Pricing Adds Up: When you're in the flow and moving along quickly in your SEO planning and writing, you'll often run into a feature that actually requires additional credits. The pricing for MarketMuse adds up quickly and doesn't necessarily bring enough value to justify it.
With that being said, MarketMuse can be worth it for some businesses. But let's look at some of the excellent alternatives that can provide you with a boost to your organic traffic.
4 Best MarketMuse Alternatives
1) WebCEO
WebCEO is a great alternative to MarketMuse. It is an SEO marketing tool that is used by over a million businesses around the world.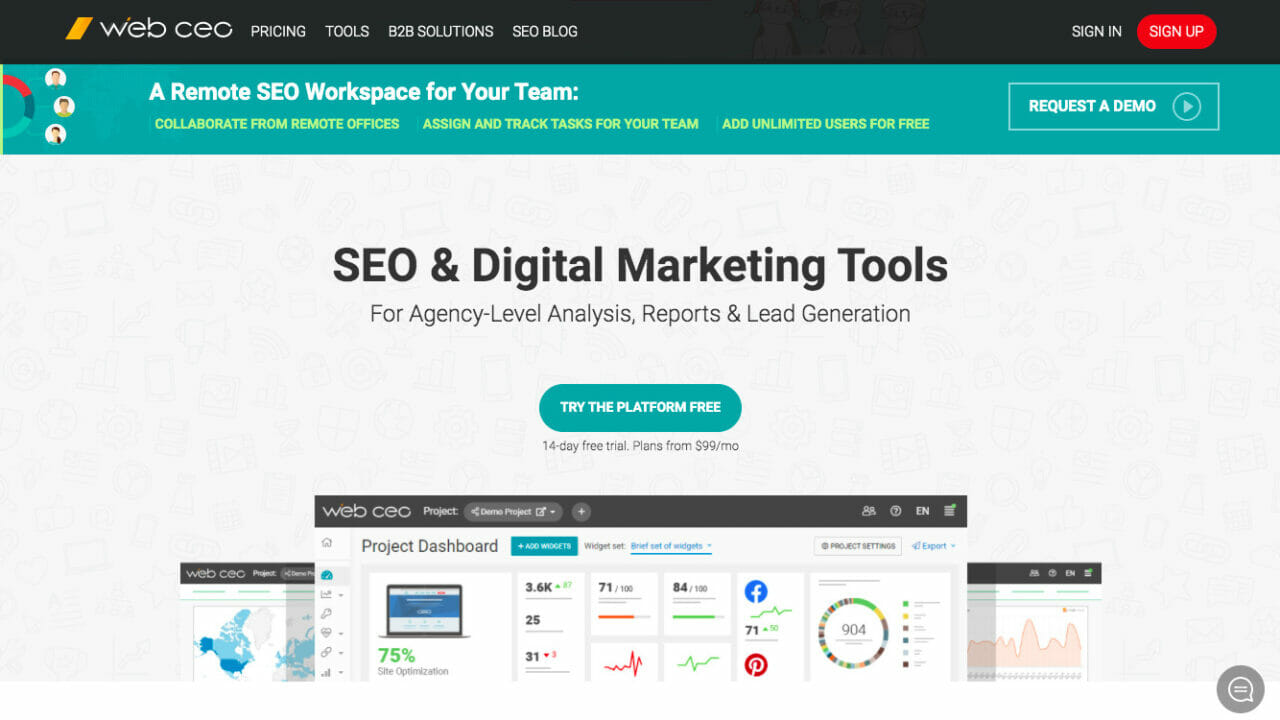 Why Choose WebCEO?
WebCEO does a good job of helping you identify keyword ideas with its Keyword Research Tool. It sources keywords from Google autocomplete, Keyword Planner, and other places. You can refine your marketing with keyword difficulty scores, CPCs and search trends.
Additional Features:
WebCEO provides a Keyword Rank Checker that lets you see how your target keywords are ranking in the SERPs.
Site Audit can bring site issues to your attention that are negatively affecting your SEO. It finds broken links, issues with servers, duplicate content, and more.
With SEO Analyzer, you can see your landing pages' broken links, mobile usability, and overall performance metrics.
Mobile Optimization reports help you see how you should change back-end or design features to accommodate mobile users.
WebCEO Pricing: WebCEO has several pricing options. $35/month gets you one project and 50 keywords to track. For larger teams, the $299/month Corporate plan provides 5 projects and 200 keywords to track.
2) SEO PowerSuite
SEO PowerSuite is a comprehensive SEO platform that's used by 2 million people, and by companies like Disney and IBM. It helps you expand your online presence with a range of powerful features.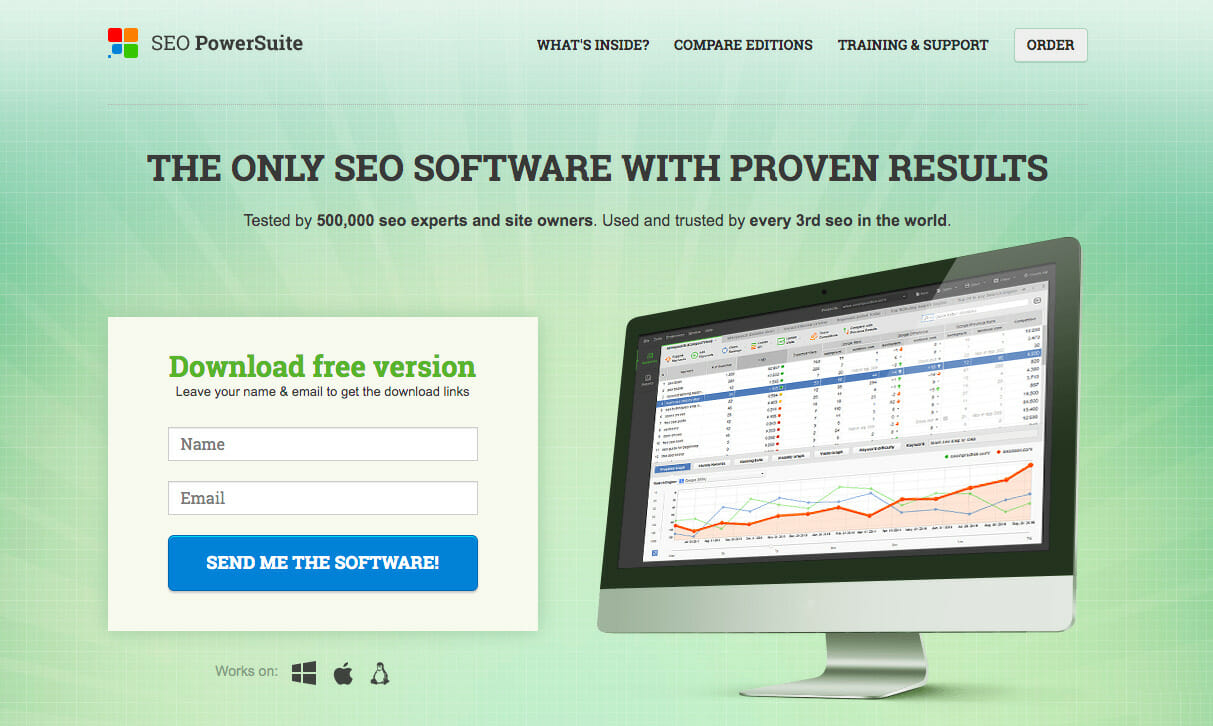 Why Choose SEO PowerSuite?
With the Website Auditor, users have a great tool to locate SEO issues within content, structure, CSS, Javascript, HTML, and more. It provides you with a report to see which pages are failing and which ones are SEO optimized.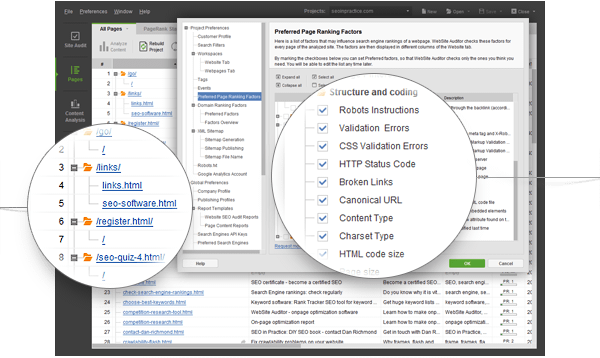 Additional Features:
Content Optimization tool to see a WYSIWYG interface for optimizing pages quickly. The tool offers you instructions on how to fix any issues.
Use the TF-IDF Analysis tool to increase page authority and relevance. See how many teams use a chosen keyword within the content, based on top-ranked pages in that niche or industry.
The Keyword Research feature generates thousands of ideas to identify keyword gaps and opportunities, helping you rank higher for your domain's pages.
SEO PowerSuite Pricing: SEO PowerSuite comes at a price tag of $299/year.
Dive Deeper: How Zero Search Volume Keywords Can Generate a Ton of Traffic
3) Searchmetrics
One of the other MarketMuse alternatives worth mentioning on the list is Searchmetrics. It provides an SEO digital marketing suite to reach your organic reach goals.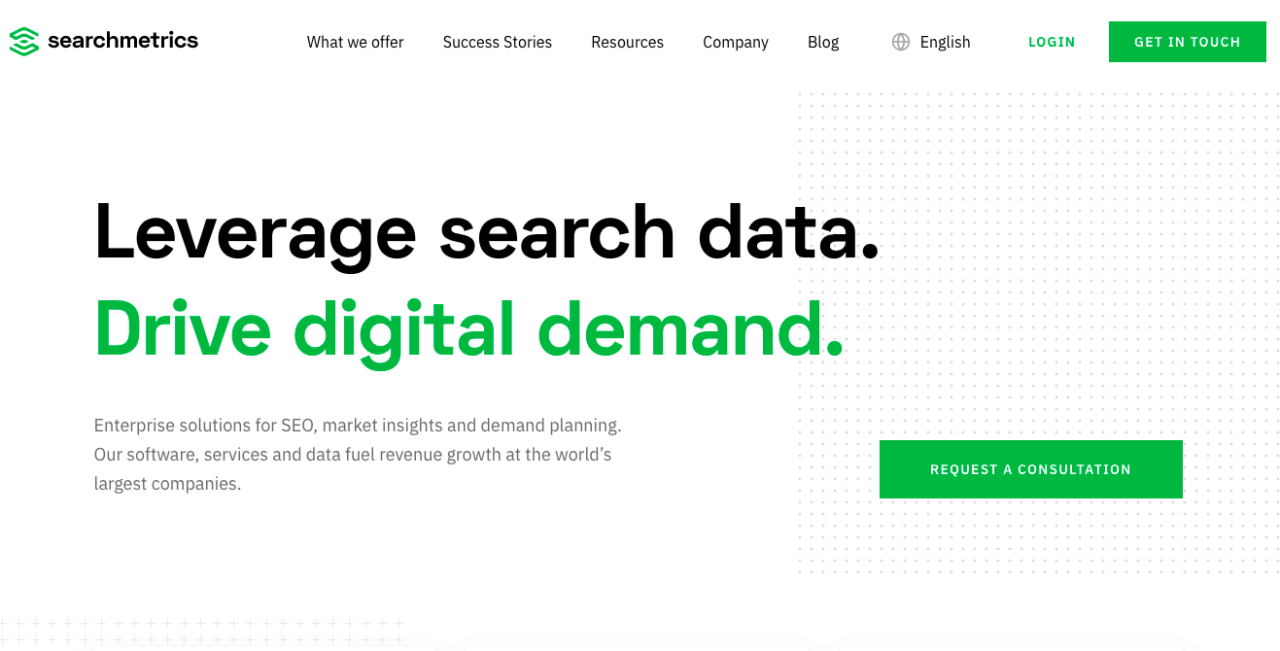 Why Choose Searchmetrics?
Searchmetrics offers Research Cloud, which aids you in analyzing metrics of your domain such as top countries, organic rank, and mobile visibility. Using competitive intelligence, you get a comparison view of your performance versus competitors, to see where you have an advantage or need to shore up your SEO efforts.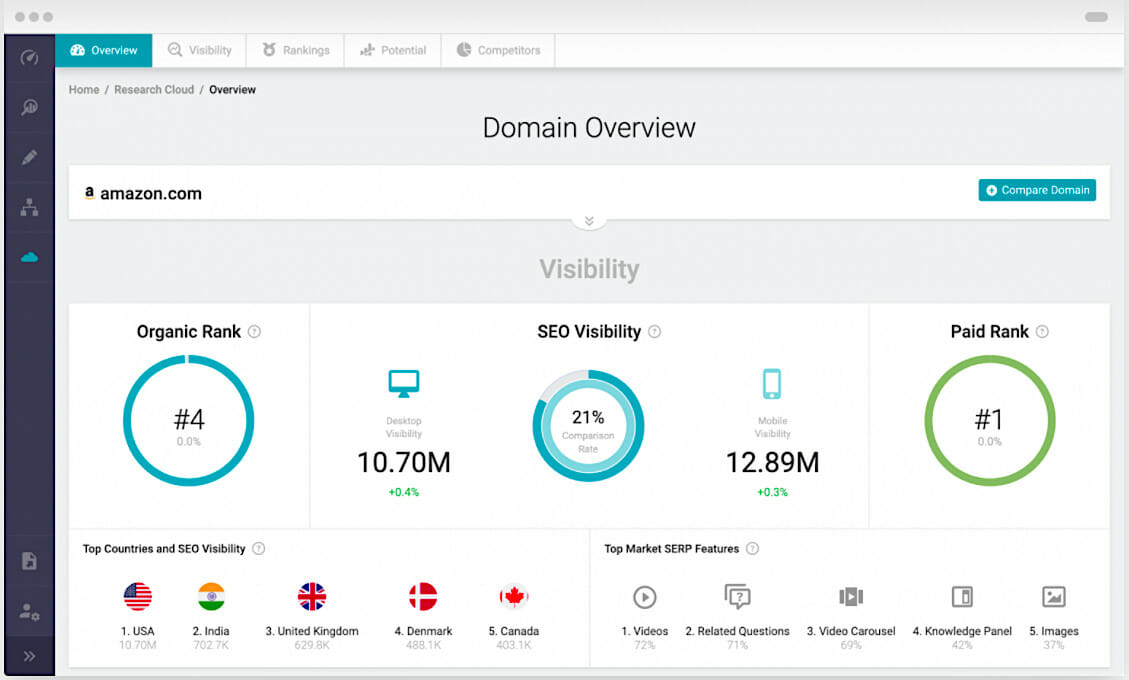 Additional Features:
Searchmetrics has a feature called Content Research to beat your opponents in your SEO niche. Using content analysis, you can scan your pages and predict your performance.
The Search Appearance tool provides performance tracking for certain keywords in the SERPs. You can choose to monitor the keywords with various filters including search engines, devices or locations.
Using the Site Experience suite, you'll be able to audit your own website to improve organic reach. Identify problem areas and get a roadmap to improve each page's ranking.
Searchmetrics Pricing: There is just one pricing plan from Searchmetrics, at $457/month.
Dive Deeper: 9 Quick SEO Tactics That Only Take 10 Minutes to Implement
4) SE Ranking
SE Ranking is a great alternative to MarketMuse as well. It is a 360-degree tool for SEO that is used by enterprises, bloggers, and SEO marketers. For those needing SEO software on a small budget, SE Ranking could be a good choice.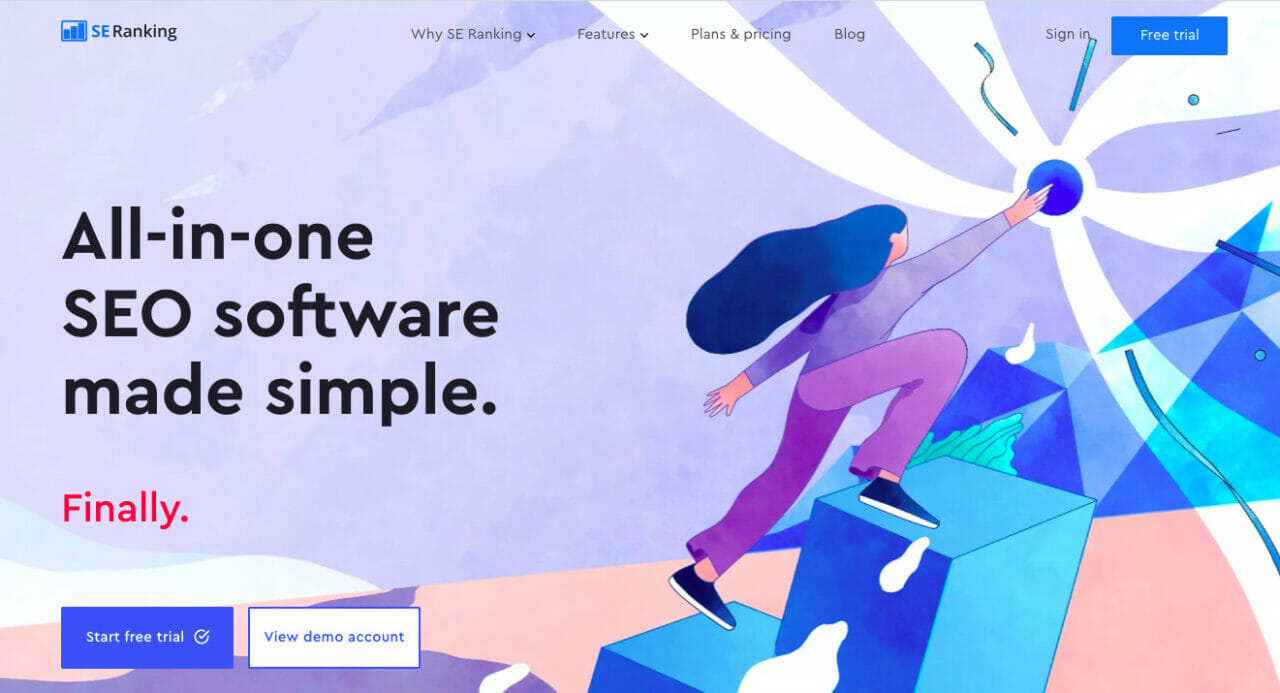 Why Choose SE Ranking?
One of the most impressive features coming out of SE Ranking's suite is the Website Audit tool. You'll be able to self audit your pages and find essentially every SEO error that you're making, from missing tags to crawling errors.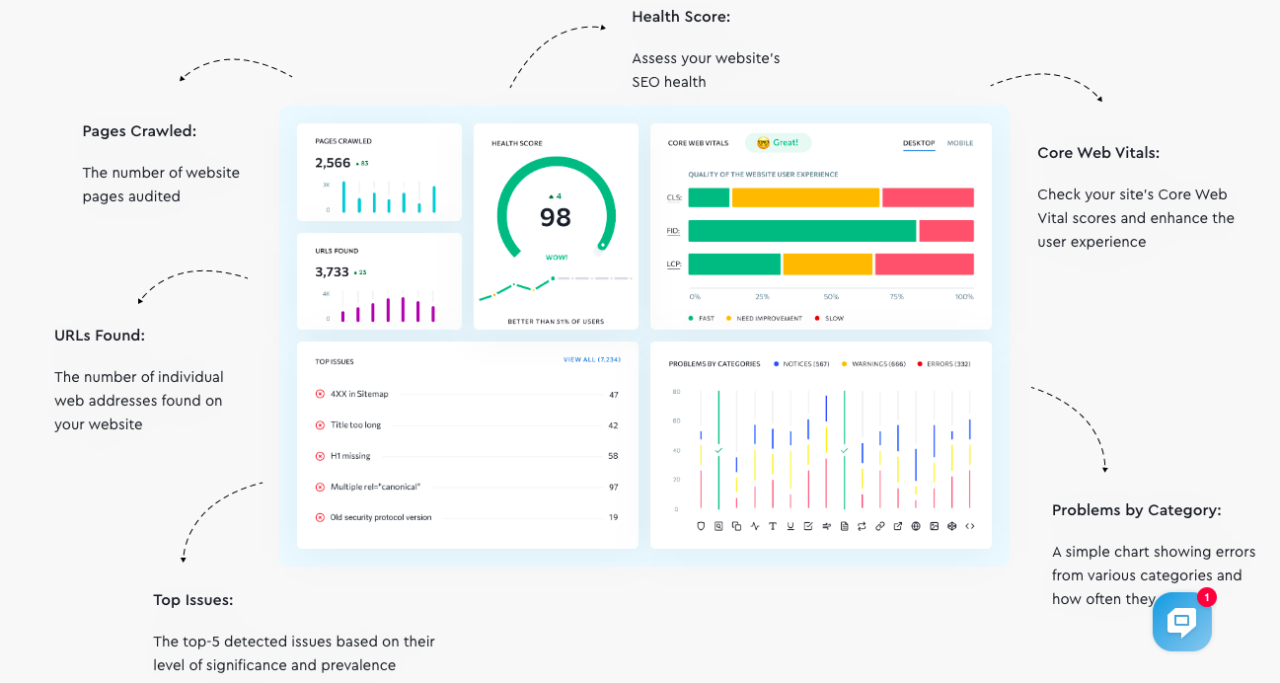 Additional Features:
Google Core Web Vitals is a tool that is useful for both desktop and mobile. It shows you backlinks, domain trust, domain authority, and other metrics that help you track and improve your web rankings on Bing, Yahoo or Google.
Make use of the On-Page Checker tool to see how your site is optimized for certain keywords you're targeting. Meta title, page URL, and other on-page elements are analyzed to provide you with a comprehensive, high-level view.
Get help with keyword ideas with the Keyword Suggestion feature. You can filter for low search volume, high search volume, long-tail keywords, and more to gain valuable insights into your content strategy.
SE Ranking Pricing: SE Ranking allows you to audit up to 250,000 unique pages while tracking 1,000 keywords for $89/month.
Dive Deeper: CWV Update: Why Google Keeps Changing How It Measures Your Site's UX (and What to Do About It)
Conclusion
Improving your organic rankings consistently is no easy feat. That's why most SEO marketing professionals use paid tools like MarketMuse. However, every situation is different.
Luckily, if you've been looking for the best MarketMuse alternatives, you now have five to consider — each with its own strengths. That way, you can research, create, and track your SEO strategy with ease!