Content creation is a buzzword in today's digital age. Whether you're a marketer, entrepreneur or business owner, creating content that resonates with your audience is crucial.
But what happens when your content falls flat? How do you create content that's actually interesting and engaging?
In this post, I'll explore the key principles of creating content that is interesting, engaging and, ultimately, drives leads to your business.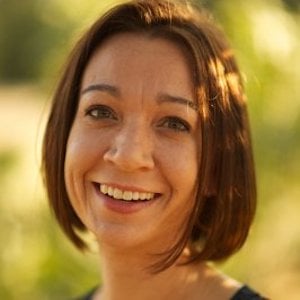 Kim Cooper
Director of Marketing, Amazon Alexa
Single Grain enables us to increase our impact without increasing our headcount
Content Creation: The Struggle Is Real
Here's a question I've been asked many times: "My content is boring. What should I do?"
In fact, I recently got this question through Twitter DM from a follower who really enjoyed my content: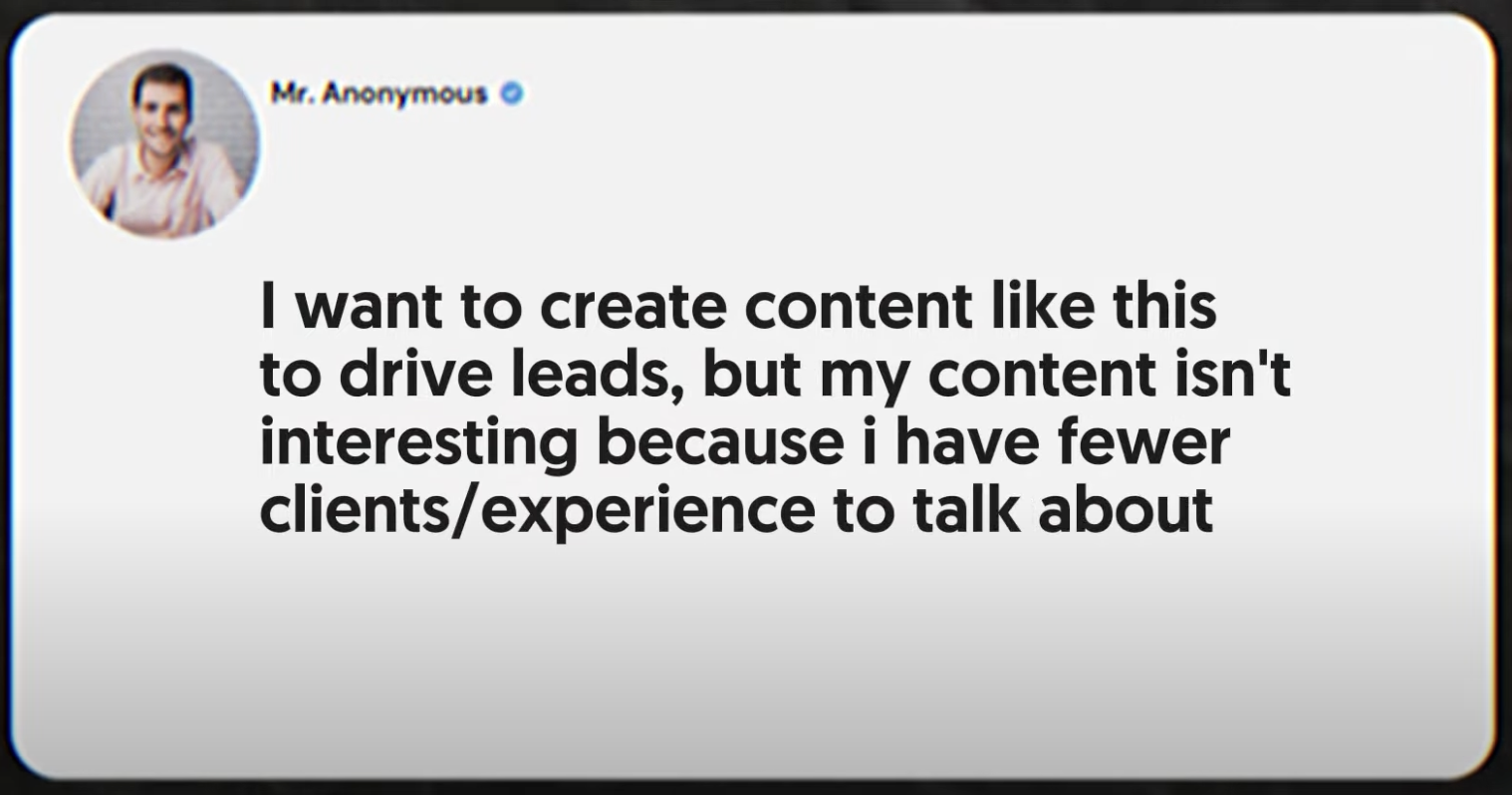 Whether you're a seasoned marketer or just starting out, creating content that's interesting can be a daunting task. You can check all the boxes to make it SERPs worthy, but if it's not actually a great read, it won't perform well.
If you're looking to make your content stand out, then read on! I'm going to tell you here what I told this guy on Twitter.
The Content Creation Problem: Lack of Experience
One of the main reasons people fail at content production is a lack of experience. They want to create content like experts but the results are dry and uninteresting because, just like this guy said, they have fewer clients or experiences to talk about.
This problem is not uncommon, and it's something that many budding content creators face.
Just like the individual who reached out with his concern, having fewer clients or experiences to talk about can be a significant barrier to creating content that's interesting. Real-world stories and insights come from working with a variety of clients, facing different challenges, and finding unique solutions.
Without these experiences, content can feel generic and lack the personal touch that makes it engaging. It comes across as something you read elsewhere.
Also, another common pitfall is the attempt to imitate the style or content of well-established creators without adding a personal touch or your unique perspective. Imitation might seem like a shortcut to success, but that just makes your content feel forced and insincere.
Creating better content requires finding your voice and expressing your unique insights.
Tip: Check out our Google E-E-A-T guide about being an experienced content creator.
The Solution: Focus on Revenue First and Creating Content Second
If you're just starting out and struggling to make ends meet, focus on getting revenue first. Why? Because it's pretty hard to feel creative when you're worried about your finances.
Remember:
Content creation is a long-term game, often taking at least three years to see significant results.
So, take care of your day-to-day costs and expenses, which will naturally give you more experience, and then you can worry about creating content when you have some insightful stories to tell (like "What you can learn from my failures!").
Here's a step-by-step guide to help you get that experience:
Focus on Revenue: As mentioned, first get more clients and focus on taking care of your daily costs and expenses. Creative burnout can easily happen when you're struggling.
Start Small: To get more clients when you're just starting out, offer free work initially. At the 30-day mark, negotiate a longer-term deal. This approach allows you to gain experience, build relationships, and eventually speak from a place of authority.
Embrace the Learning Curve: You're going to make mistakes in the beginning. That's guaranteed. But don't let that discourage you. Keep track of your key learnings, mistakes, and successes. I turned mine into a podcast where I chat with other entrepreneurs who share their own failures and how they got through them: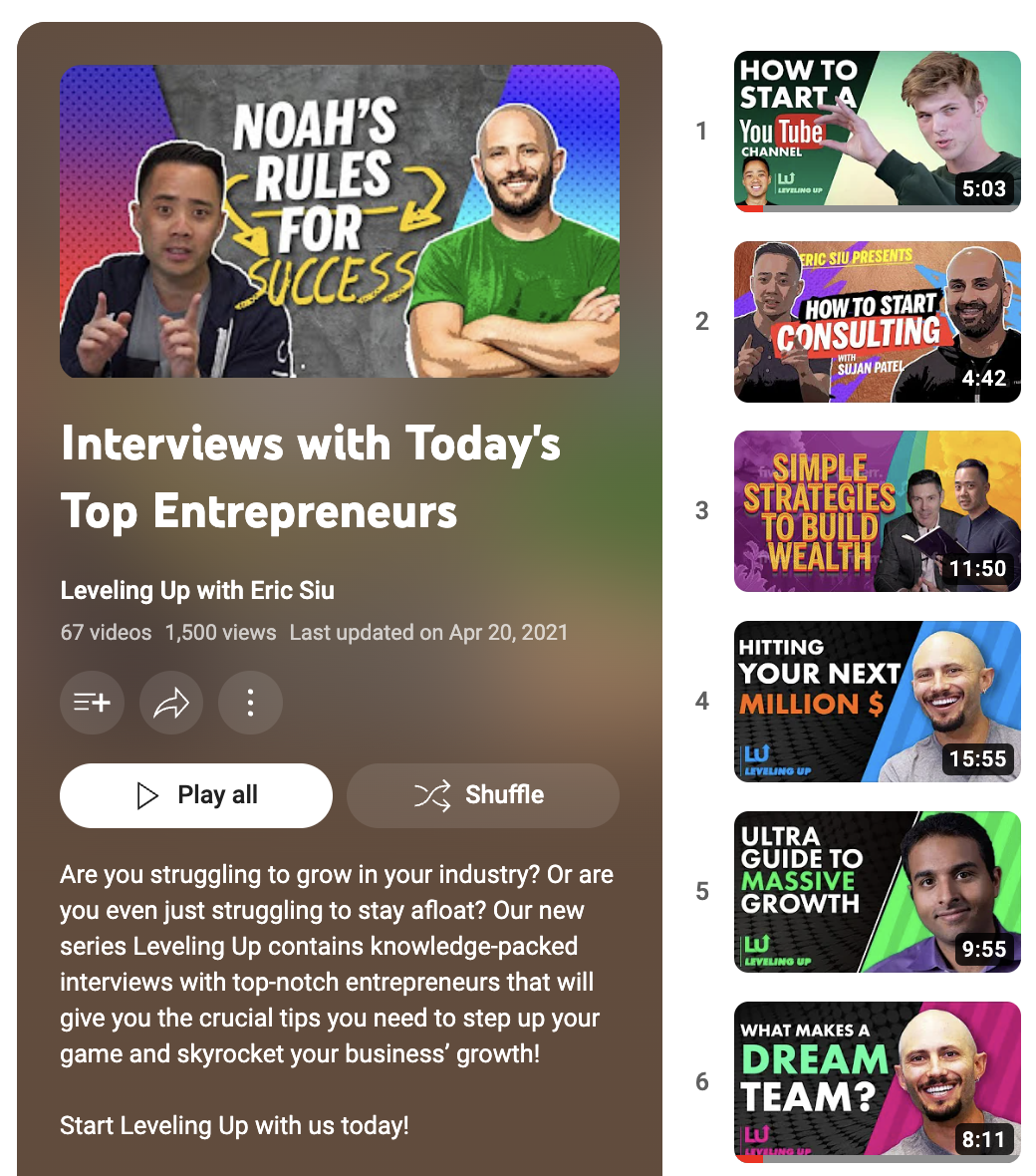 Share Your Journey: Speak from experience in your own words and from your own perspective, and people will follow you along the way.
Tip: Check out some innovative ideas for company growth.
Creating the Most Interesting Content: Experience Is Key
Experience is the cornerstone of creating content that's interesting. Wisdom comes from doing things, and your real-world knowledge will make your content stand out.
Here are my tips on gaining experience and how to then leverage it:
Document Your Journey: As you build your business, document your experiments, successes and failures. This will come in handy later when you want to write about this time in your professional journey.
Ask the Right Questions: Let's say your podcast or interview feels dry or uninteresting. Maybe you weren't asking the right questions. Are you asking the same things that everyone else is asking or that you're not even interested in? Then you should re-evaluate why you're actually producing that content. Are you doing it just for content's sake, or do you have a clear objective? Are you just trying to be interesting or do you actually have some interesting things to say or ask?
Learn from Others: When I started my first podcast almost 10 years ago, my objective was to learn from top marketers and entrepreneurs. I didn't really get anything in the first couple of years. In the first year, I was getting like 9 downloads a day on my podcast. The second year it was only 30 downloads a day. It wasn't until the third year that it started to take off, and we were getting 90,000 downloads a month. Then I was eventually able to parlay that into the Marketing School podcast, which is approaching 100M downloads now.
Share Your Stories: Your content cannot be boring if you share stories from your experiences. Speak from the context of having been there, done that. Talk about your failures in magnificent detail! Make the listener or reader feel your pain! Share how you got better over time and how you built your audience to what it is now.
Be a Good Storyteller: It's not always enough to have something interesting to say; you must relate it in a way that is engaging and compelling. So learn to be a good storyteller. Content that performs well is often where you're riffing off the cuff on stories that resonate with your audience.
Learn more with these posts:
* 10 Useful Types of Video Content Viewers Love
* 5 Content Creation Tools to Help Scale Up Your Production
* 30 Ways to Come Up with Great Ideas for Your Blog Posts

Creating Better Content: Lessons from Failure
Failure is a part of the journey. I've had plenty of failures throughout my career. There are lots of projects that I've shut down in the past.
I mean, let's just look at one: the senior living business. That didn't work out, but it was a good experience for me from a business standpoint, because it taught me a couple things:
Partner with the Right People
I worked with two of my high school friends, who I still love. But I realized that partnering with people who share the same values is crucial.
Just because they don't want to work hard doesn't mean they're bad people. It means they have other priorities at the moment, like their kids or their spouse or whatever. Or some of the priorities might be that they want to work hard, but just on something else.
Which leads me to…
Passion Matters
We started the senior living business to make money, not because we had a passion for the industry.
Passion matters in content production.
It was, quite simply, because the senior living industry was growing and we wanted to make money. That wasn't a good enough "why" to keep us going, so we had to shut it down.
Keep Doing Interesting Things
Here's one final thing I'll say. If you can continue to do interesting things, you will tell interesting stories, which then automatically means that your content is not going to be boring. (Well, unless you're a terrible writer.)
And that's what I've learned recently, looking at my content – YouTube shorts, Reels, TikToks – the ones that perform really well are where I'm just riffing off the cuff on stories that I might have heard, or that I've learned about, or that are my own stories:
And so if you can learn to be a good storyteller, that's a great advantage in how you un-boring-fy your content.
Tip: Discover how repurposing content can breathe new life into your failed projects and allow you to gain experience writing interesting content where you don't have to start from scratch.
Conclusion: Great Content Comes from Authenticity
Creating better content is not about following trends or mimicking others. It's about authenticity, relatability and sharing your unique perspective.
If your content is boring, start by focusing on getting clients, growing your revenue to give you some creative breathing room, building experience, learning from others, and embracing failure. Then you'll create interesting content that resonates with your audience.
So get out there and start creating content that's not just interesting, but truly remarkable!
Repurposed from our Leveling Up podcast.