Software as a service (SaaS) has been around since the 1960s, believe it or not, but only recently has it entered most people's lexicon. Also called cloud computing, SaaS is a business model in which customers pay to use software that is hosted on a remote computer.
What Is SaaS?
Here's a slightly more in-depth definition of SaaS:
[A] software distribution model in which a third-party provider hosts applications and makes them available to customers over the Internet. SaaS is one of three main categories of cloud computing, alongside infrastructure as a service (IaaS) and platform as a service (PaaS).
One of the most common examples of a SaaS company is, of course, Salesforce, the popular customer relationship management tool.
Because of its flexibility, scalability and cost-effectiveness, more and more companies are entering the SaaS market. These are the most common SaaS applications:
Collaboration/Communication/Social
CRM
Customer Service/Support
Human Resources/Talent Management
Ecommerce
Procurement/Spending/Sourcing
Management
Software Development/QA Testing
Business Intelligence
Analytics
Budgeting/Reporting/Planning
Governance, Risk & Compliance
ERP/Manufacturing/Supply Chain
Finance/Accounting
To give you an idea of where things are headed, here's a snapshot of the global SaaS industry:
It will see a compound annual growth rate (CAGR) of 9.22% between 2019-2023
The market size will grow by USD $60.36 billion during 2019-2023
It is expected to reach $157 billion: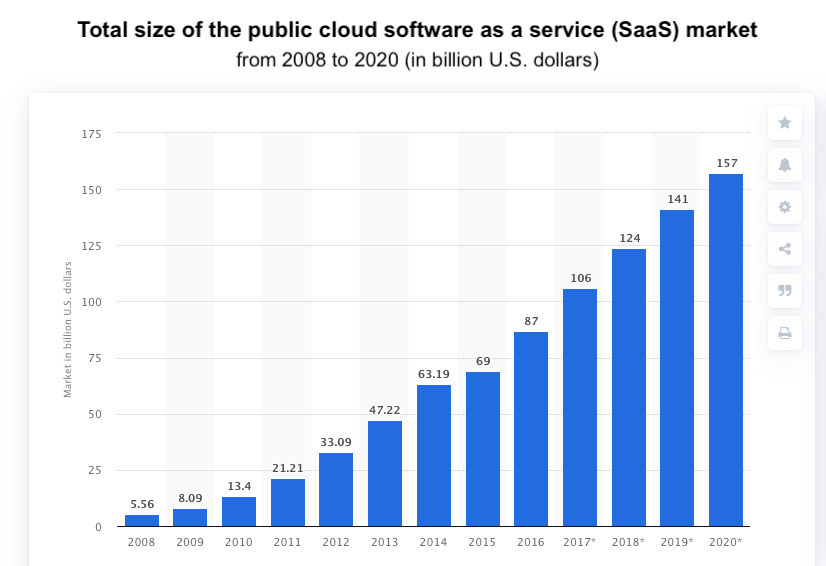 Dive Deeper:
8 SaaS Marketing Trends You Can't Ignore
As a SaaS business owner, you need to plan ahead and leverage these marketing trends to gain an edge over your competitors.
The top 8 SaaS marketing trends to keep an eye on are (click the link to jump straight to that trend):
Let's explore them in detail!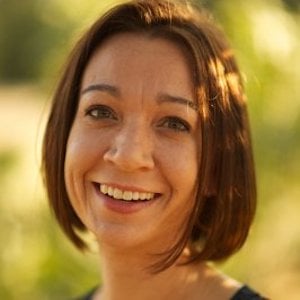 Kim Cooper
Director of Marketing, Amazon Alexa
Single Grain enables us to increase our impact without increasing our headcount
Trend #1: Feature Marketing Will Rise in Popularity
SaaS solutions are evolving and companies are continually adding new features, tools and plug-ins to their products. However, in feature marketing, SaaS companies create parallel products. These products offer added value to the same audience but are independent from their main product.
SaaS business owners must collect feedback from existing customers and work on the suggestions to improve their existing product. As Gert Hattingh advises:
"Make sure you make it easy for your users to give feedback, listen to their feedback and implement changes if it's feasible. You can then use these new 'features' to sell your SaaS product/s to look-a-like audiences, who will most probably have the same problems as the user that suggested the feature/change."
The addition of new features also offers an opportunity to create additional content for your website. Fresh content improves SEO, sending more traffic to your website, and thus helps you acquire more customers.
Here are a few ways that feature marketing can help your SaaS business:
Attract new customers by branching into distinct market segments
Convert free-trial users into paying customers by giving them a new reason for an upgrade
Retain existing customers by giving them a new reason to stay
Trend #2: Video Marketing Will Be Mainstream
By 2020, online videos will make up 85% of all consumer Internet traffic in the U.S.: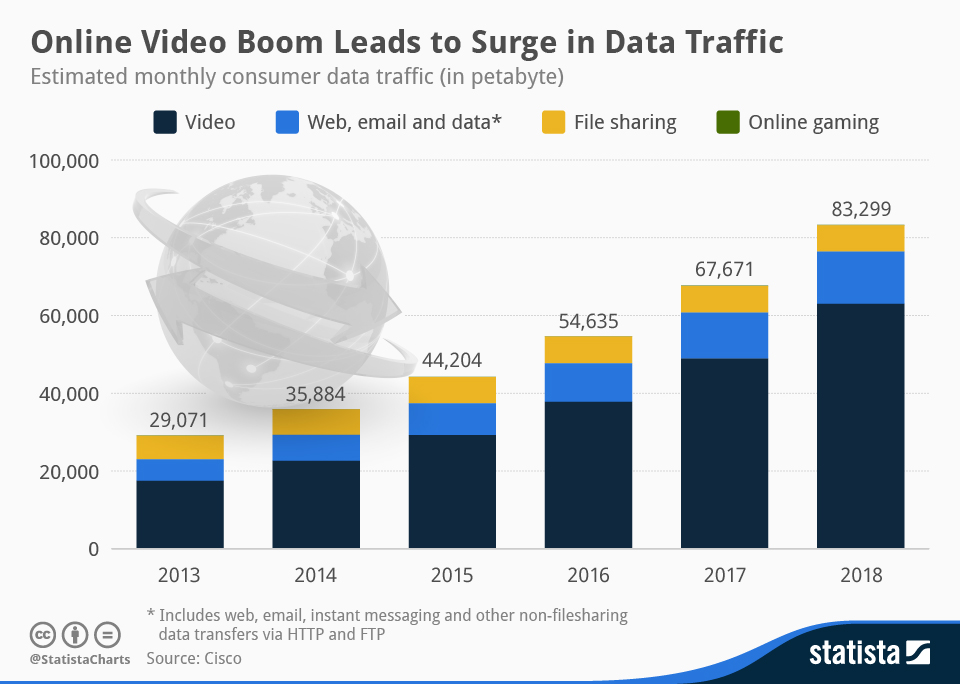 Video is something marketers and business owners can no longer ignore, and SaaS companies need to understand that text-only content is slowly losing its importance next to video content. Why? Because "one minute of video is worth 1.8 million words."
And keep this in mind:
59% of senior executives said they prefer watching a video to reading an article when learning something.
Click To Tweet
And site visitors who watch demo videos are 1.81x more likely to buy your services than non-viewers. Video helps your customers understand what they can do with your product, thereby increasing the conversion rate and reducing the churn rate.
The power of the moving image is obvious: Viewers retain 95% of a message when they watch it in a video. Moreover, videos increase the average time spent by your customers on your website and helps reduce the bounce rate, thereby strengthening your site's position in the organic search results.
Here are a few ways your SaaS company can leverage video marketing:
Showcase new features
Create product demos, how-tos and tutorials
Help your customers discover your software's full potential
Create testimonial videos to build trust
Share your brand story to connect with your prospects emotionally
Dive Deeper: The Ultimate Guide to Video Marketing
Trend #3: Native Advertising Will Be Widely Adopted
With around 26% of Internet users blocking ads on their devices, the loss of revenue due to ad blocking is expected to reach just over $12 billion in the U.S. alone (up from $3.89 billion).
These numbers indicate that display ads might not be as effective as it used to be for SaaS products. However, native ads will be widely adopted.
Reaching your prospects when they are making a decision will be the key to converting them. And since mobile users interact (i.e. tap, swipe or click) with their phone around 2,600 times in a day, you need to engage with mobile audiences during their micro-moments, those "intent-rich moment[s] when a person turns to a device to act on a need – to know, go, do or buy."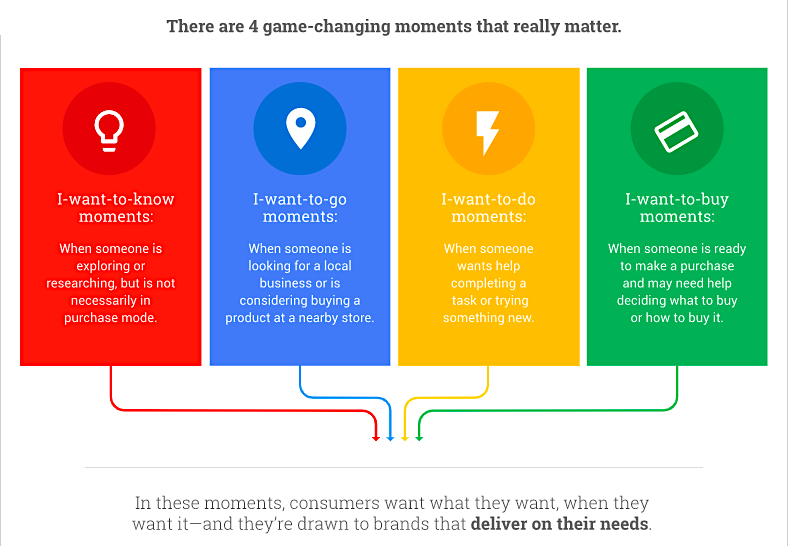 There are four key benefits of native ads:
Native ads blend with existing content where it appears, so it's less disruptive and matches the tone and feel of the place it appears. It can be posted on your or third-party websites.
They can bypass ad blockers.
They receive 53% more views than traditional display ads.
These types of ads increase purchase intent by 18%.
To make the most out of native ads, ensure that your content is valuable to the readers. Create content that answers your audience's queries and educates them on how your product can solve their problem.
One of the best examples of a native ad is this one from PayPal on Entrepreneur: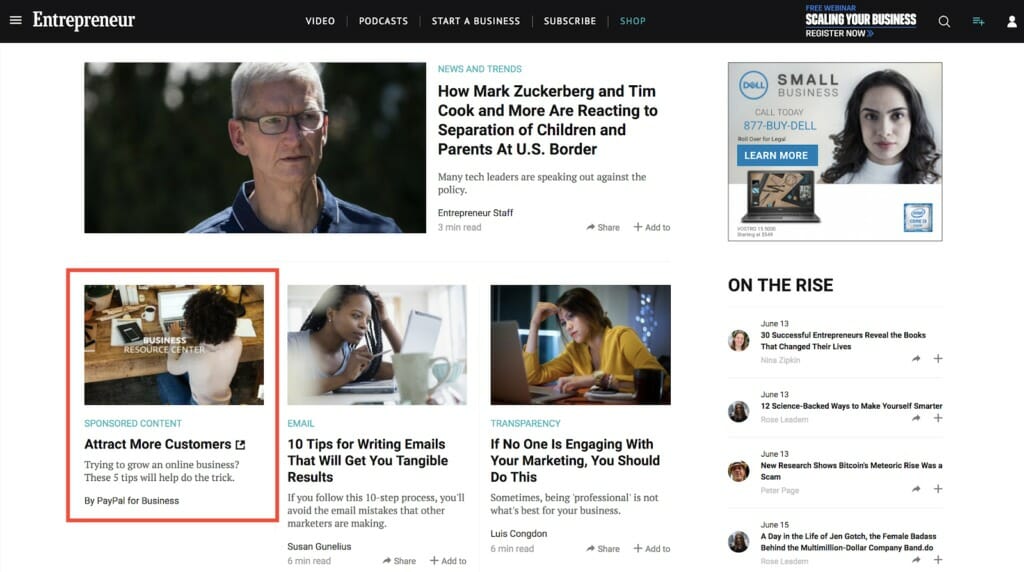 Learn More: 6 Google Ads Trends You Can't Ignore
The sponsored content post neither looks like an ad nor asks users to become a PayPal client. Instead, it offers content that educates readers about how to grow an online business.
When you visit the page, you'll see that one of the ways to grow your business is to use a PayPal account. This is a smart way to use native advertising to educate and convert prospects.
Trend #4: AI and ML Will Be Used for Hyper-Personalized and Data-Driven Marketing Campaigns
The artificial intelligence as a service (AIaaS) market is expected to reach $6-7 billion by 2023.
Many SaaS companies have started leveraging AI to improve user experience, particularly with the use of chatbots, and 80% of B2B marketers predict that AI will revolutionize their industry by 2020.
Some of the possible applications of AI and ML in SaaS marketing include:
Hyper-personalization (both on- and off-site): AI and ML use behavioral and real-time data to create highly contextual messages that are relevant to the user.
Data-driven optimized marketing campaigns: AI can process more data than humans and, combined with ML, AI can optimize marketing campaigns to boost ROI.
Dynamic pricing packages: With machine learning, SaaS companies can adjust pricing based on various factors such as supply, demand and competitors' prices. This will help SaaS companies increase their profit in both low- and high-demand situations.
Predictive analytics: AI and ML analyze past data and predict which prospects are likely to convert, as well as churn rate and customer lifetime value.
Intelligent email content curation: This can help marketers segment email lists based on the data and personalize subject lines and email copies.
Detailed consumer profiles: It will provide marketers with a more profound knowledge of their potential customers, enabling them to deliver the right message to the right person at the right time.
Dive Deeper: How AI Helps Add Personalization to Your Email Campaigns
Trend #5: Unbundling Strategies Will Improve Conversions
Platform unbundling is one of the most disruptive SaaS trends that is set to dominate the industry in the coming years.
SaaS companies are beginning to realize that not all the functionalities on their platforms suit every prospect's needs. That's where unbundling strategies are so useful.
In unbundling, companies break their products into smaller parts that solve a specific problem. When companies focus on solving a particular problem, they can optimize the user experience.
Here's an example of a product unbundling: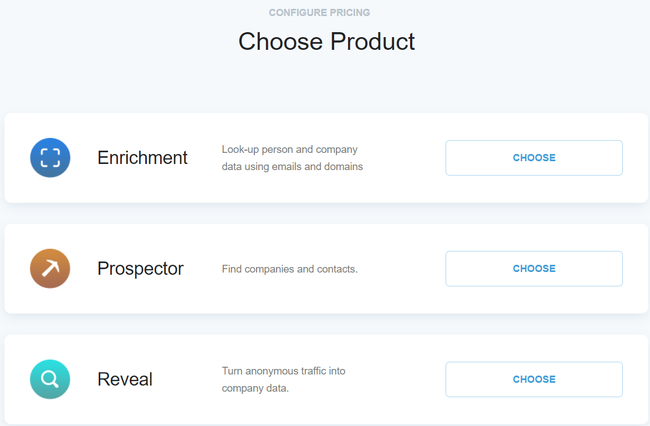 When you unbundle your products, marketing messages get more precise and targeted, thereby increasing the chances of conversions. Depending on their exact needs, prospects can choose a specific product of their choice rather than waffle over buying a whole lot of stuff they don't need and possibly not make a purchase at all.
Moreover, you can create lots of content to educate prospects about your new product bundles, such as how-tos, demo videos, animations and webinars.
Dive Deeper:
Trend #6: Aspirational Selling in Branding Will Be a Must
Several key players dominate every niche in the SaaS industry: When it comes to branding, Slack and Zendesk are leading their niche.
Marketers have realized the importance of branding in SaaS, so, more companies will put significant emphasis on branding to distinguish themselves from the crowd. A strong positioning statement is no longer enough; SaaS companies need to put the emphasis on providing consistent details across all customer touchpoints.
As Seth Godin says: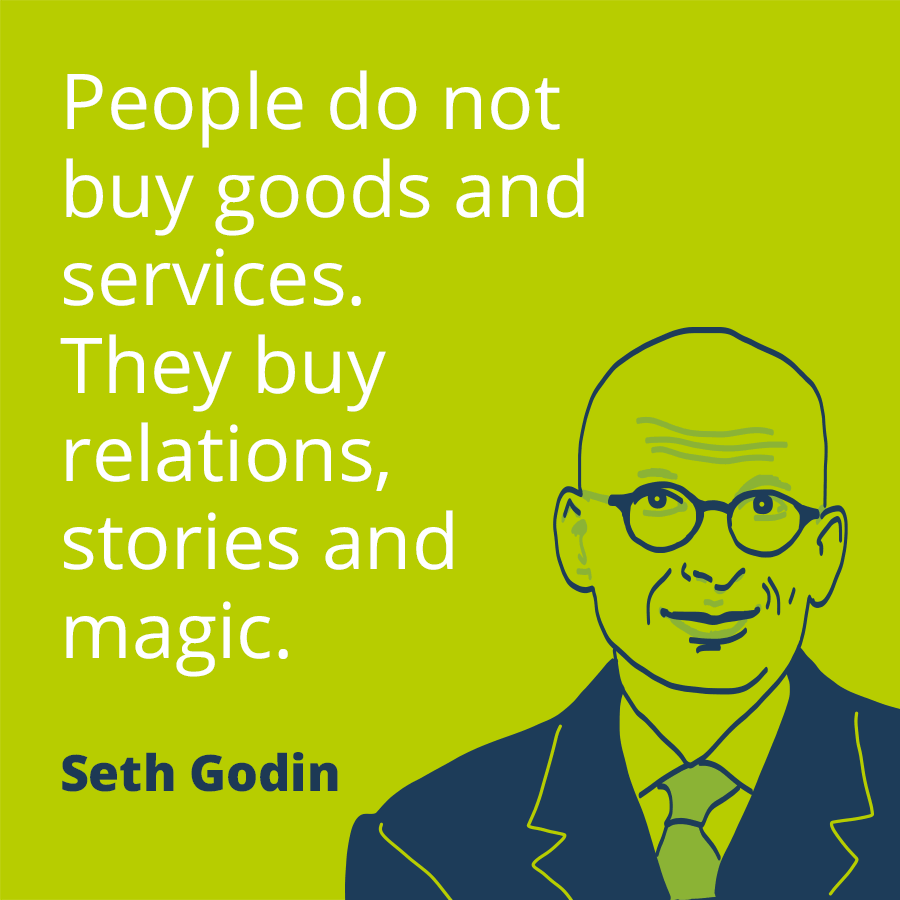 Salesforce surely knows how to brand their product. When they started in 1999, the only thing that differentiated them from their legacy competitors was the cloud-based delivery system that didn't require installing anything on-premise.
Marc Benioff, founder of Salesforce, launched a "No Software" campaign to get the message out there:
"Salesforce is not selling software, they are selling a brighter future for their customers."
In other words, Salesforce is selling an aspirational (as in "to aspire to") identity where people feel that they need Salesforce to further enhance their career, so they subscribe to the software. Take a look at this statement from their Who We Are page:

In 2023, your motto should be to create a brand that aims to build a relationship with your prospects by crafting stories that they want to hear and helping them create magic of their own.
Trend #7: Flexible Pricing Strategies Will Be Adopted
It's no surprise that the price of your SaaS product directly influences the buying decision of your customers.
In 2018, 98% of SaaS companies achieved positive results by making changes to their pricing policy, so, we'll see a majority of SaaS companies adopting flexible data-driven pricing strategies.
Unbundling will surely affect the price of the product, where users will pay a small price to solve a specific problem instead of buying all the services.
The freemium model will continue to dominate the pricing strategy in the SaaS business. Offering an extended free trial (from 7 to 30 days, or even 60 or 90 days) will work to attract customers. One of the key reasons that extending free trials works is that it gives users a chance to become familiar with the product and companies a chance to nurture the customer in order to convert them into a paying customer.
Other pricing strategies that are expected to rise in popularity include:
Per-user model: 50% of SaaS companies still depend on user-based pricing, so in this model, price is set by the number of people using it.
Pay as you go: Popular with cloud service providers, in this pricing model users are charged based on their usage within a set period. 38% of SaaS businesses charge based on usage, which is more helpful in attracting customers with fluctuating usage needs.
Market penetration pricing: In this pricing model, companies allow users to use all the features of the product at a meager cost. The primary aim of this pricing strategy is to attract as many users as possible.
Business-size: Similar to traditional software models, this tiered pricing strategy focuses on businesses of all sizes. It offers different plans for small, medium, large and extra-large companies: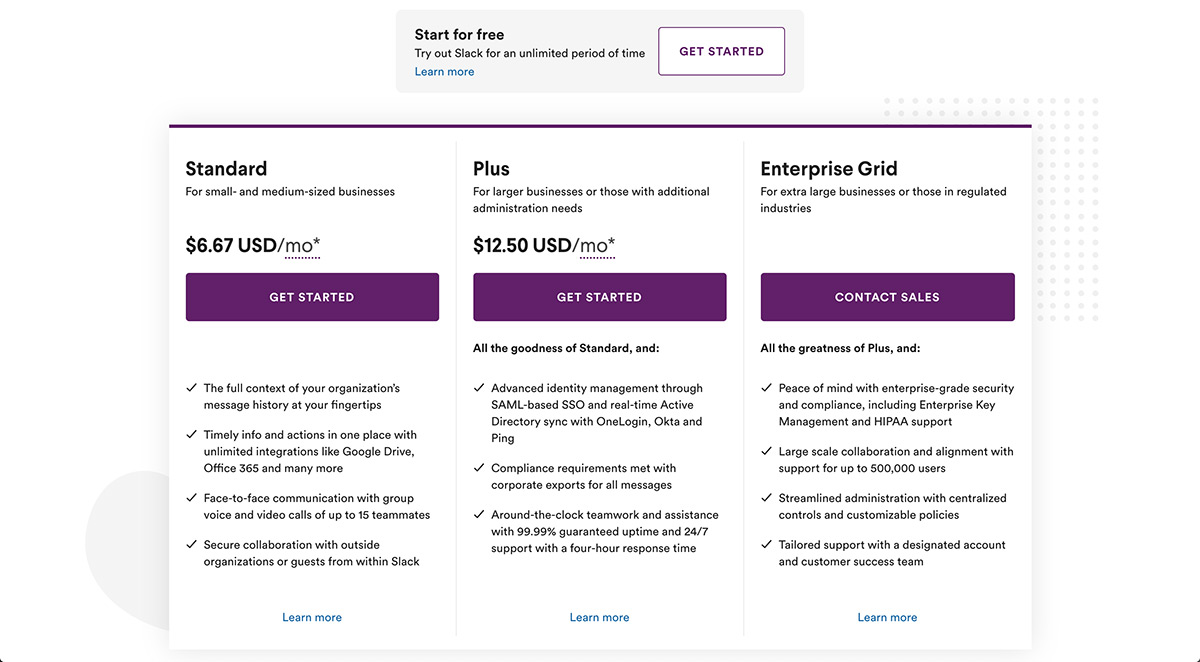 Build your own: With unbundling strategies being adopted, the "build your own package" model is likely to be adopted by SaaS companies. This pricing model starts at a base price for the core package and then allows customers to choose any additional features they want to use. This will give people the satisfaction that they're paying only for the features that they actually use.
You need to determine which pricing strategy best resonates with your target audience and choose one accordingly.
Dive Deeper:
Trend #8: Optimizing Customer Retention Will Be Top Priority
Customer acquisition can be a tough task, especially in the SaaS business where they spend 92% of their first-year contract value in acquiring new customers.
Customer experience is one of the best ways to increase customer retention and grow profits.
Click To Tweet
Good customer experience will entice users to pay more: SaaS companies that earn $1 billion annually can expect to make, on average, an additional $1 billion within three years of investing in customer experience.
The number itself indicates the importance of increasing the focus on existing customers. This means that more and more SaaS companies will likely invest in a responsive sales team to help customers with questions.
Improving the customer experience improves customer retention, satisfaction and increases revenue: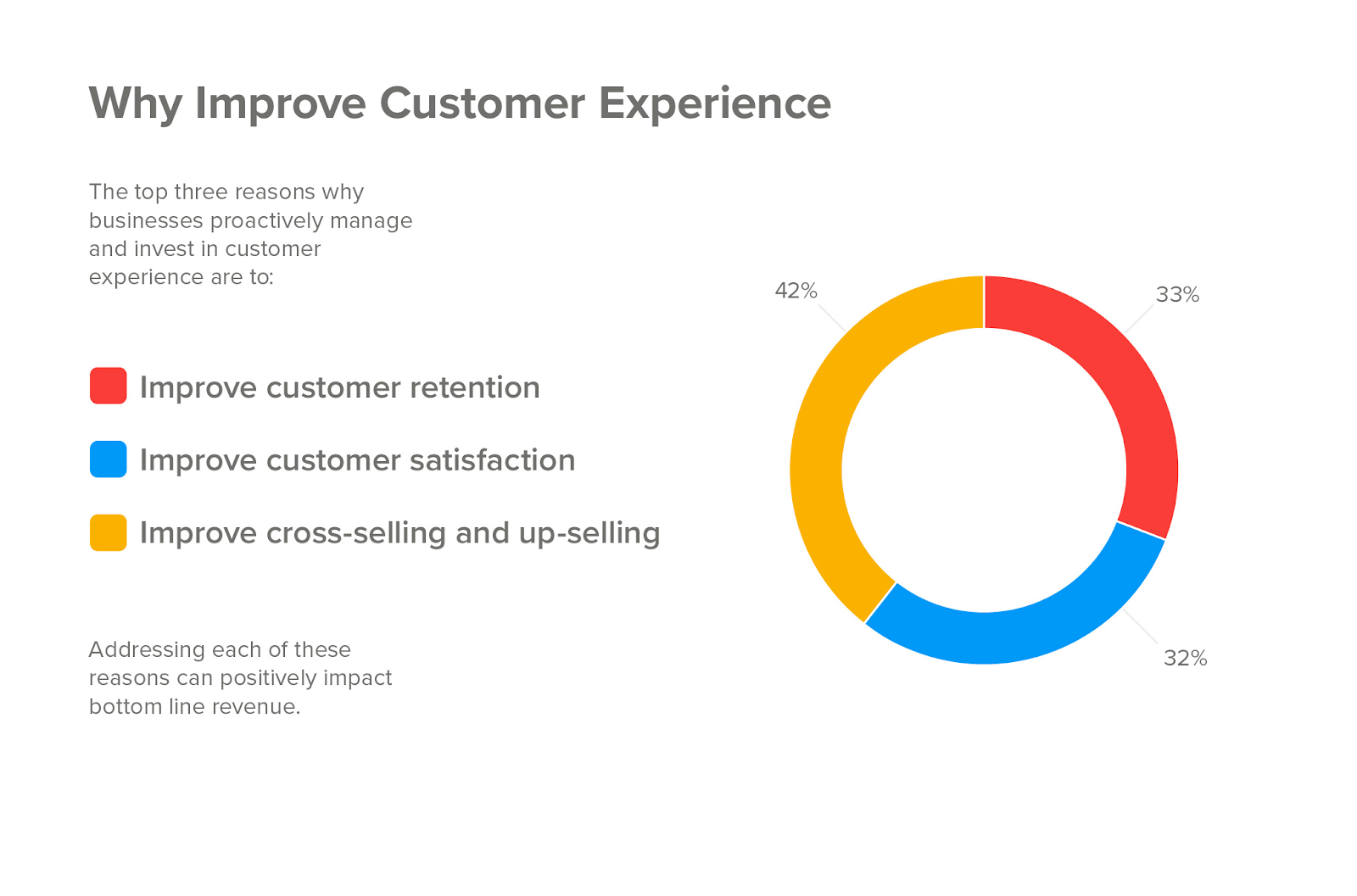 And one of the best ways to improve customer experience is being available for your customers on social media. With more than half of consumers using social channels like Twitter to ask companies questions, having a social presence is crucial for SaaS companies: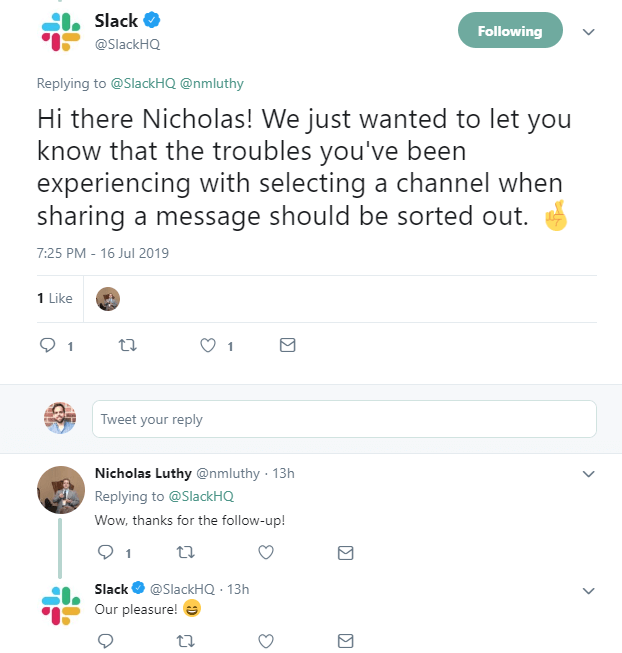 The Adobe Digital Trends report 2020 shows that 36% of companies on the forefront of customer experience have exceeded their top business goal by a significant margin.
Wrapping Up
As a SaaS company owner or a marketer, it is crucial to leverage the top SaaS marketing trends to stay ahead of the competition. Use feature and video marketing to educate your customers about your product. Run native ads to boost brand awareness without making it too obvious. Get the help of AI to optimize your ad campaigns for better performance. Adopt unbundling and flexible pricing strategies to attract and convert more prospects. Last but not least, focus on enhancing the customer experience to retain maximum customers. Happy SaaS marketing 2020!