SaaS, which stands for software as a service, is a software that you can access via your Internet browser without the need to download it onto your computer, laptop or smartphone.
SaaS is one of three main categories of cloud computing, alongside infrastructure as a service (IaaS) and platform as a service (PaaS).
Running a SaaS company can be both extremely exciting and incredibly challenging. Research from the Institute of Electrical and Electronics Engineers shows that this marketplace is becoming much more competitive, indicating that vendors need to be at the top of their game to thrive.
SaaS companies tend to provide a lot of value to its user base, but unless you've done your research, success in this industry can be especially elusive. No business's success can be guaranteed, but to get a foot up on the competition, you need to be armed with information.
So whether you're just about to launch or you're an established SaaS provider, there are resources out there that can help you grow. Here are a few great options we recommend for anyone who is trying to start or expand their business.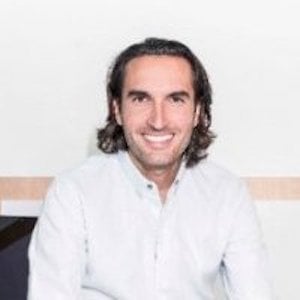 Yaniv Masjedi
CMO, Nextiva
Their expertise has helped Nextiva grow its brand and overall business
Outbound marketing is a major focus of every SaaS startup. Those that are successful know which gatekeepers to target.
Tomasz Tunguz, the venture capitalist behind Redpoint, conducted some research on the corporate departments and verticals that are most likely to invest in SaaS solutions. His research demonstrates that HR, Sales and IT departments are most likely to be involved in purchasing decisions, and his post provides invaluable information for SaaS companies that need to optimize their marketing strategy to reach these audiences.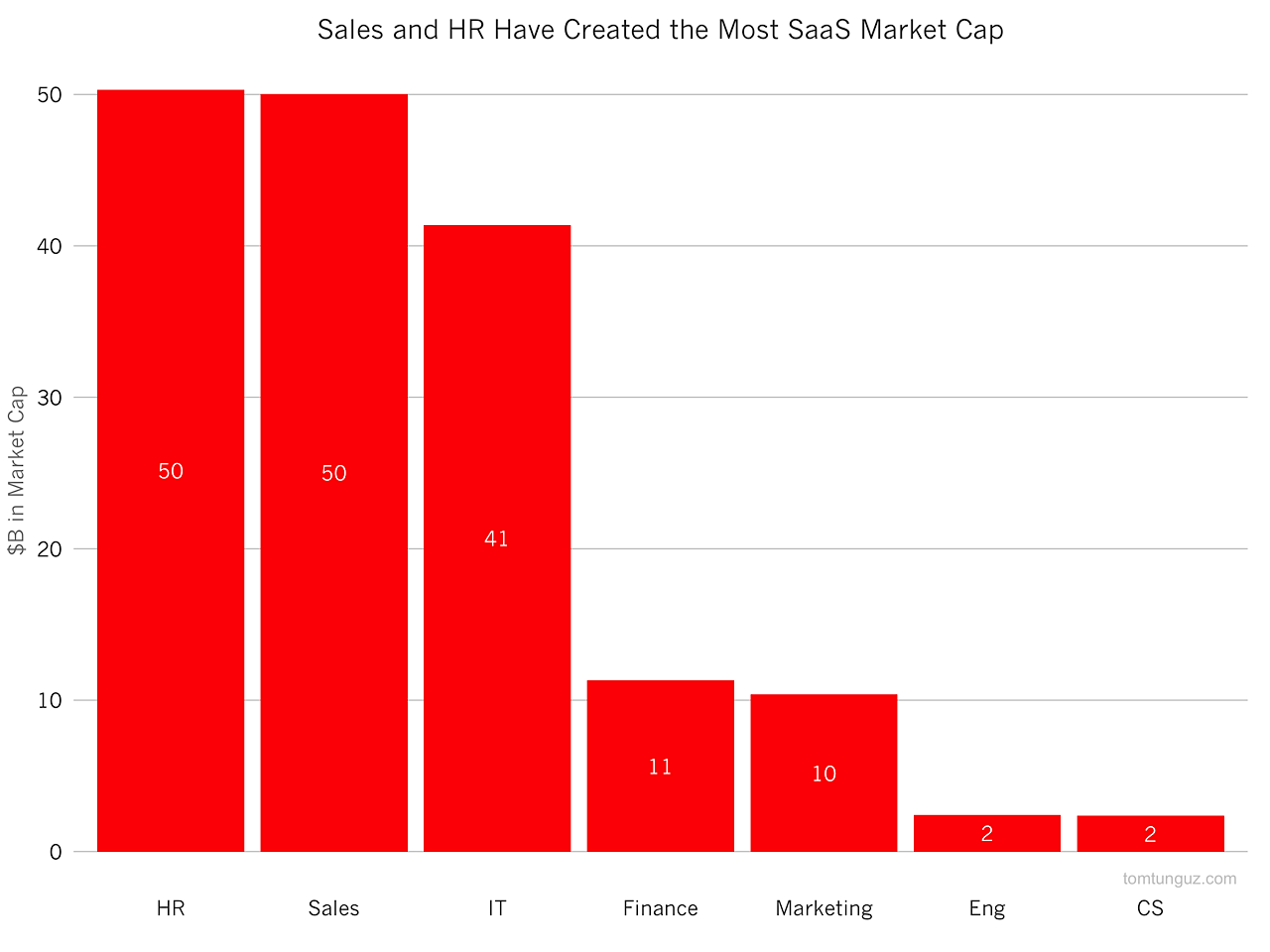 Learn More: SaaS Marketing Strategy: 12 Killer Ideas to Grow Your Company
Pierre Lechelle is a leading expert in both SaaS marketing and growth hacking—experience that shines through in this general overview on the growth hacking process. As it's written by an expert on SaaS marketing, it's a valuable resource for anyone trying to expand an SaaS business.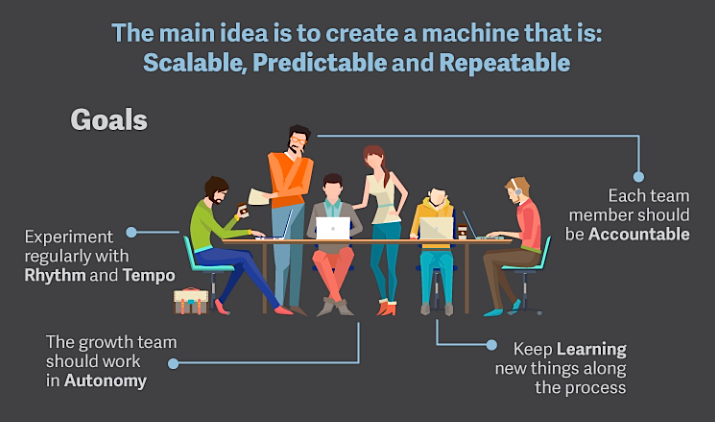 Learn More: What Is Growth Hacking?
Steven J. Vaughan-Nichols of SmartBear argues that the SaaS business model didn't really take off until a handful of years ago. The model has since become extremely popular, drawing many new entrants to the market. But in this article, Tomasz Tunguz points out that the industry has become increasingly fragmented as it has grown. His post gives a great overview of how purchasing behavior is changing with industry fragmentation—a trend that all SaaS entrepreneurs need to be aware of.
Learn More: Is Netflix a SaaS? 25 Examples of SaaS Companies that Are Rocking It
Are you trying to improve the customer experience of your SaaS application? Have you struggled to get users to provide adequate feedback in order to make your product more engaging or fulfilling? You aren't alone. Patrick Campbell created this post based on his experience trying to get customer feedback via e-mail. He provides some great insights on getting more information and more detail—elements that will be critical to the success of your customer feedback generation campaigns.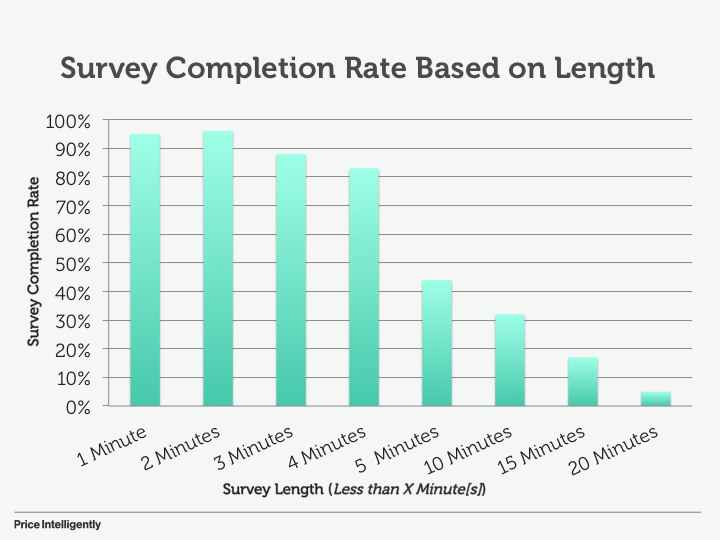 Customer development is one of those things that everyone knows they "should do" but rarely do it. Most entrepreneurs think that they already understand their customers, or that they already know what answers they'll give to customer research questions. But entrepreneurs who skip this crucial step often regret it later.
In this article, Hiten Shah of Kissmetrics and Quick Sprout talks about how to conduct informative customer interviews, including how to craft a hypothesis, set up a system to "recruit" customers to talk to, ask them the right questions, and more. That way, you'll be able to not only make sure that you're creating the right products, but also that you're crafting the perfect marketing copy to sell your product.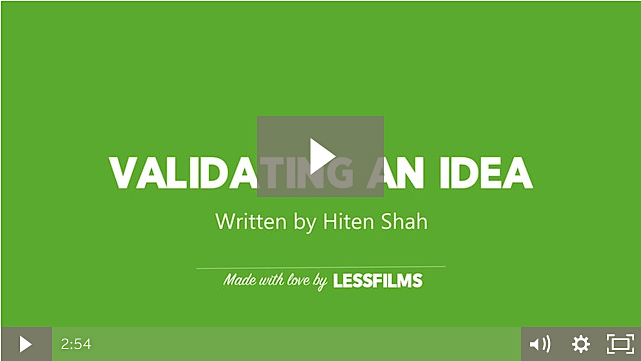 Freemium pricing models are very popular in SaaS marketing. However, they don't necessarily tell you whether a customer is likely to convert into a paid buyer. All that your free signups prove is that customers are willing to give up some of their time. Is this really worth the effort for your business? This post from Wistia can help you decide whether to go the freemium route or charge upfront.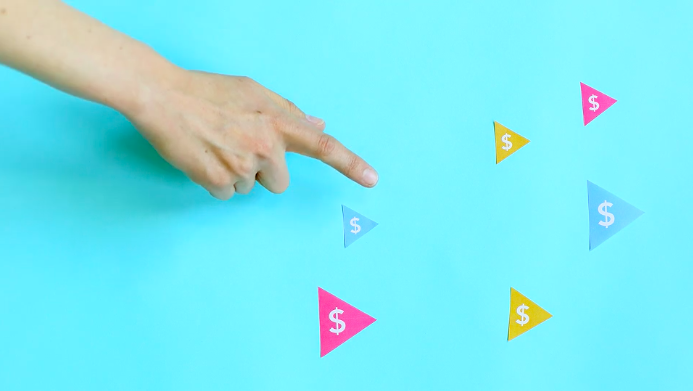 Andrew Gierer of Price Intelligently pointed out that starting a SaaS business is much easier than launching as an e-commerce provider. However, many SaaS companies are realizing how difficult it is to actually grow their business compared to online retailers, because they don't fully understand their buyer personas. As a result, they collect useless data and struggle to monetize their product properly. Gierer gives a very detailed view of these mistakes to help SaaS companies use their buyer personas more effectively to grow their businesses.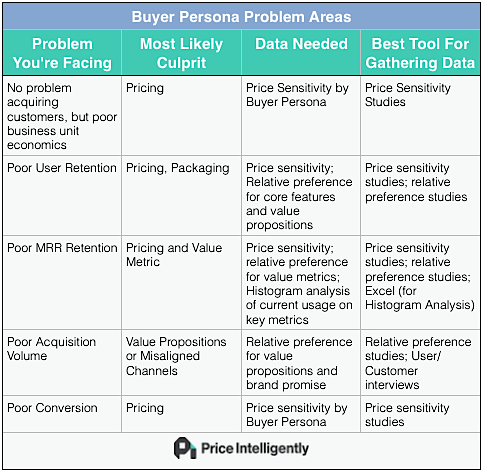 In this article, Lincoln Murphy of Sixteen Ventures discusses a very big mistake that many SaaS providers make: they create numerous "dead ends" for customers that lead to a frustrating user experience. Murphy points out that one of the biggest mistakes SaaS companies make is that they don't provide clear steps for their users to take in order to make the most of the solution. It's a worthwhile read for any SaaS company that is experiencing high churn rates and/or low engagement.
Learn More: 3 Steps to Increase SaaS Conversion Rates with Customer Education
It's well-established that e-mail is the most effective medium out there to build rapport with your customers. Of course, you'll never be able to nurture those relationships if your subscribers don't actually open your e-mails. This fascinating post from Kissmetrics talks about the need to write clear headlines, create effective calls to action, and embrace consistency to build these powerful e-mail relationships.
Learn More: How to Get More Responses From Cold Emails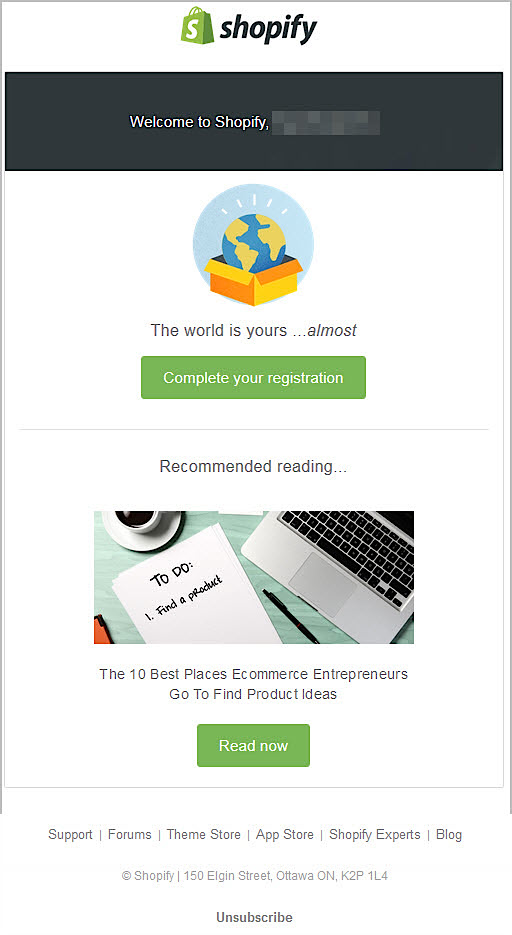 As SaaS becomes more competitive, providers will need to come up with unique positioning strategies to survive. This is especially true with younger CRM companies that are competing with major brands like Salesforce. This interesting post emphasizes the need to be disruptive to stand out amongst larger competitors.
Growth is one of the primary goals of every SaaS company, but in order to maximize your growth opportunities, you may need to completely change your frame of mind. It's also wise to be aware of the tried-and-tested strategies that have helped other SaaS brands grow. This post from Sixteen Ventures offers a number of great resources that can help you develop your own growth hacking strategy.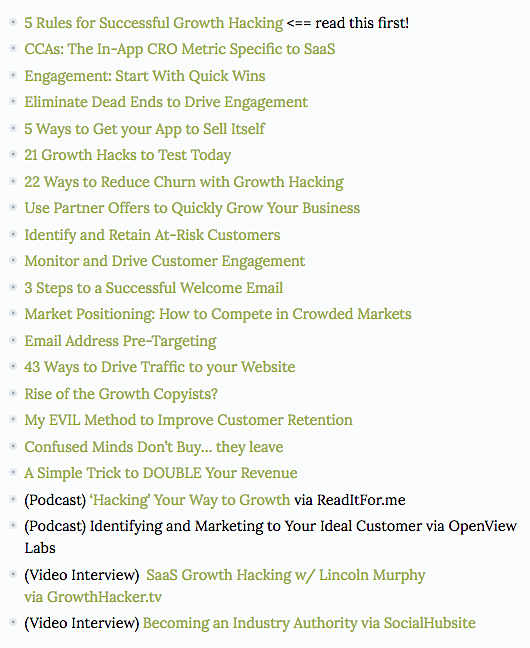 Data storage is one of the biggest costs every SaaS company must deal with. While the price of standard data storage plans has dropped, companies with more complex needs are actually experiencing higher costs due to the complexity of their data storage requirements. Dimension Data talks about the need to streamline data storage to keep costs from rising—a critical consideration for all new and growing SaaS companies.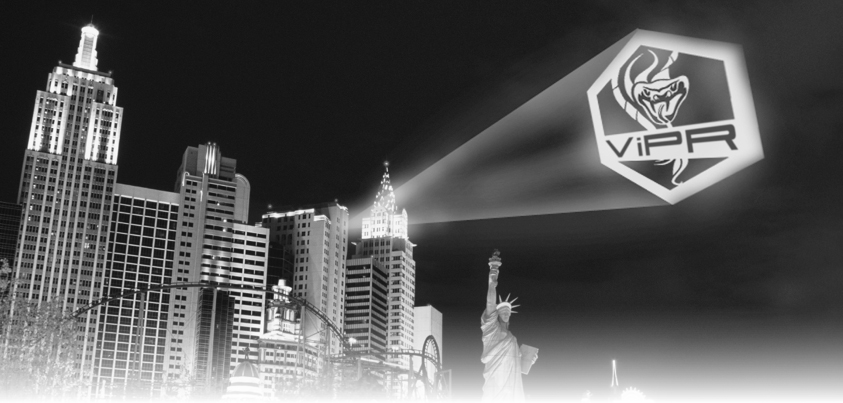 Sujan Patel is another expert in the growth hacking niche, and he's created a great guide that's chock-full of resources on growth hacking. The guides that he references include tips on creating an effective pricing page, writing onboarding e-mails, crafting a content marketing strategy and more, making this resource a great "one-stop shop" for SaaS marketers at all levels.
Marketing is a challenge for every business, but it's even more difficult for SaaS providers that are trying to pitch a product that has no physical presence and may be offering an unprecedented solution.
This blog post from Kissmetrics illustrates some of the ways that SaaS marketing is different from other industries and offers guidance on developing a non-standard promotional strategy that will stand out from other verticals. The author points out that giving away free services can be a good way to generate business, and that the sales cycle for SaaS providers is often much shorter than other companies—two key considerations for all software-as-a-service owners.
Related Content: Why Neil Patel Pays $30,000 for Content & Gives it Away For Free [podcast]
Despite their tremendous growth and widespread acceptance, it's surprising how many people are still reluctant to subscribe to SaaS solutions. This post from Kissmetrics discusses the most common objections that potential customers are going to raise, as well as the steps you'll need to take to overcome them. Cost, lack of control and security are just a few of the common concerns you're likely to face, making this a great read for any SaaS marketer who is struggling to convert leads.
Free trials are a very common way for SaaS companies to generate leads, but even so, few companies feel that their free trials are effective at creating new customers. This Sixteen Ventures post shares three great strategies for engaging your free trial leads and converting them into paying customers.
Related Content: The Anatomy of an Effective SaaS Lead Generation Strategy
The first SaaS companies were started around the end of the 20th century, and included innovative startups like Netsuite and Salesforce. A number of other entrepreneurs, like Mark Organ and Nick Mehta, soon followed their lead.
Have you ever wondered what these guys are up to today? This post on the popular SaaStr blog uncovers that many of them are actually starting new SaaS companies and details what steps they're taking to make their new ventures even more successful than the last. This post is a must-read for anyone who wants to learn from proven SaaS entrepreneurs.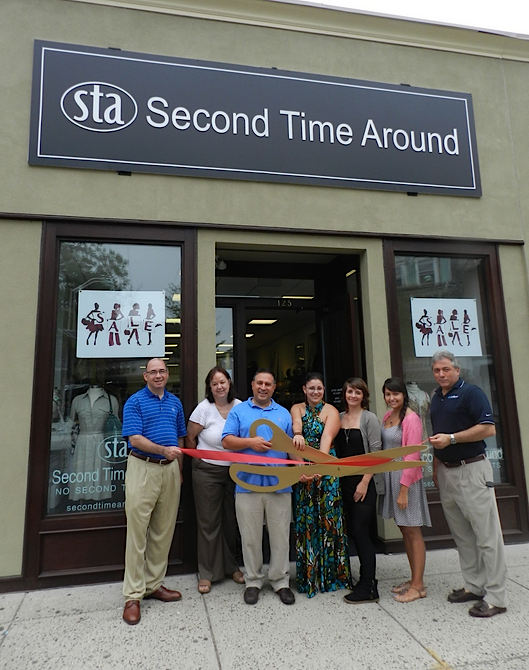 As Kissmetrics points out in an earlier linked resource, converting leads who signed up for free trials into paying customers is a challenge that many SaaS companies face. But when it comes to conversions, this post discusses a metric that you may not have considered: cohorts (a.k.a., the different trial-duration periods that you can use).
Surprisingly, you may find that conversion rates are very different among your individual cohorts. In fact, this post from Chart Mogul shows that conversion rates for companies using a 90-day trial can be three times higher than those that only offer 30-day trials.
Read More: 13 Conversion Rate Optimization Case Studies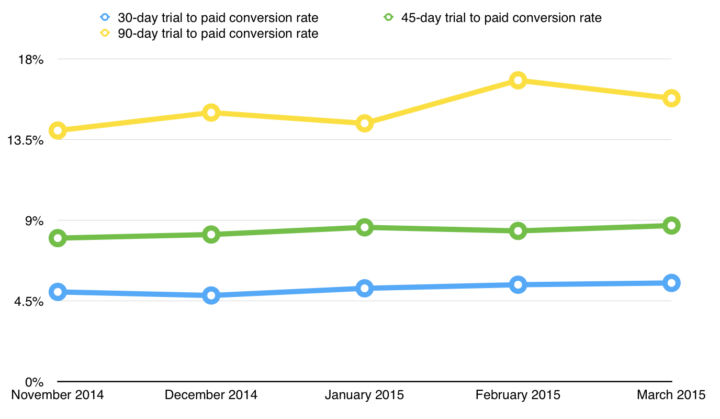 The majority of SaaS companies initially offer their services to small and medium enterprises before focusing on larger companies. However, Tomasz Tonguz spoke with two leaders in SaaS marketing and found that starting with larger companies is often the best way to go. They labeled this practice the "Flywheel SaaS Model." This post talks about the benefits of this model over more traditional SaaS marketing methods.
Richard Stallman, founder of the Free Software Project, has always been adamantly opposed to charging for software services. This post from Gigaom discusses his intent to take on the SaaS and proprietary software industry and his open criticism of SaaS businesses because information passes through a server over which the user has no control. While it's very unlikely that he will ever be a true threat to the SaaS industry, Stallman certainly has the ability to disrupt it. SaaS companies should familiarize themselves with his intentions and know how to address them should the issue arise with their own consumers.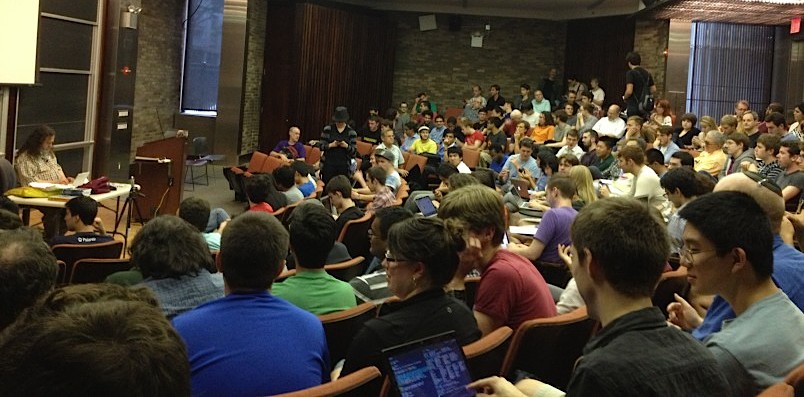 Groove is one of the most successful SaaS companies on the market, and in this article, Crazy Egg covers five strategies the company used to boost its CRO and grow its business. These steps included creating custom landing pages for guest blog traffic and using custom signup forms, and they're a great starting point for SaaS companies that want to learn more about using split testing to grow their business.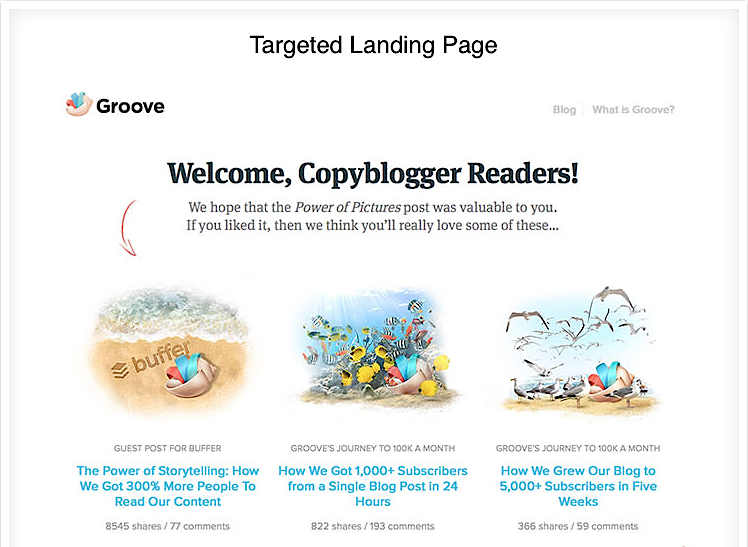 This is another powerful resource for SaaS companies that want to learn more about growth hacking. The Kissmetrics post shares great resources on traffic generation, lead acquisition, market research, and much more.
Most marketers claim that short keywords get tons of monthly searches, while long keywords and phrases are not very popular at all. This article by Tim Soulo (Head of Marketing at Ahrefs) provides recent data (from March 2017) directly from Ahrefs on the search traffic you can expect to get from long tail vs short tail keywords.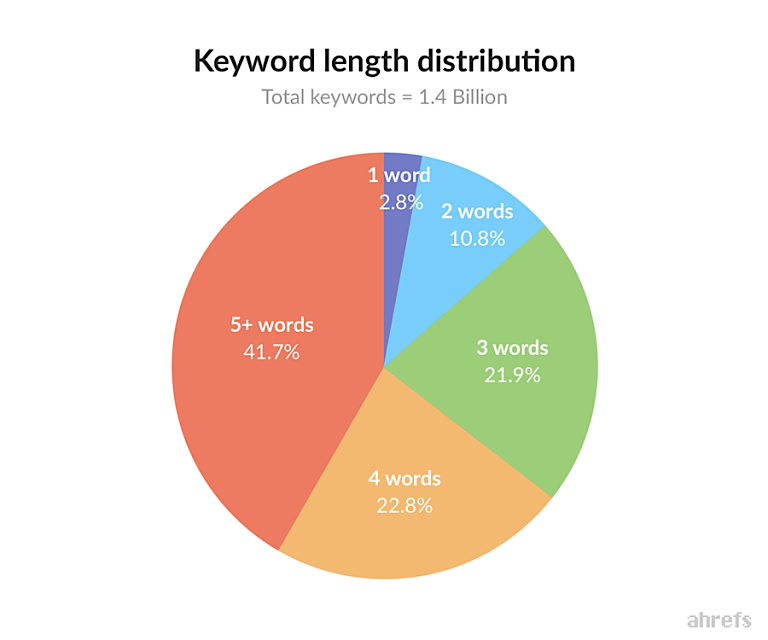 As other resources listed above have pointed out, there are a number of different things you need to do to convert customers into buyers after they sign up for your free trial or freemium services. The first communication that you have with your new users is crucial for building a relationship that can inspire them to become paying members down the road. This post from Vero shares data on the most effective ways to construct these all-important onboarding e-mails.
Read More: Cold Emailing: Best Outbound Sales Automation Tools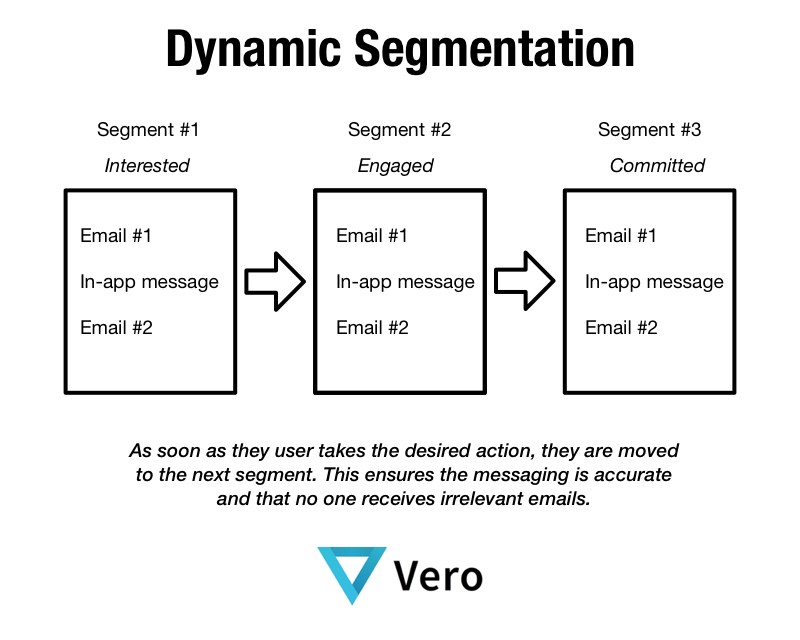 In-memory data is a database that stores information in a main memory in order to facilitate faster response times. This technology is becoming a big thing and is something that SaaS companies should be aware of in terms of the benefits and limits.
This post from Iconsive states that unfocused growth is the single biggest reason that many SaaS companies fail after doing well during their initial launch. In fact, "the faster you grow, the more into the red you'll go." The authors mention that SaaS companies need to focus on developing an inbound marketing campaign for sustainable growth—an important lesson for new and existing SaaS providers alike.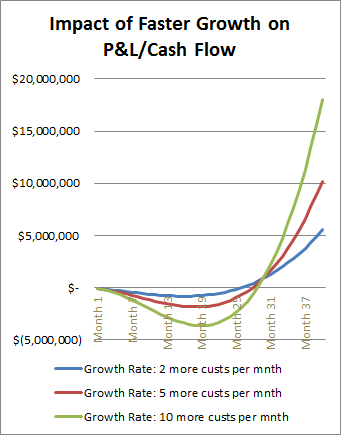 This is another great post for any SaaS company that's trying to grow. One of the most endearing things about this particular post is that the company uses the analogy of an athlete training for a decathlon. It's an engaging read and provides some great advice on growing your SaaS business.
One of the biggest mistakes that SaaS companies make is believing that their software will differentiate them from their competitors. The truth is that the real value they can provide is high-quality service. Unfortunately, since many don't understand how crucial customer service is, they often provide a subpar customer experience. This post talks about some of the ways that you can go about improving your user experience, such as incorporating customers into the process and communicating your product vision far in advance.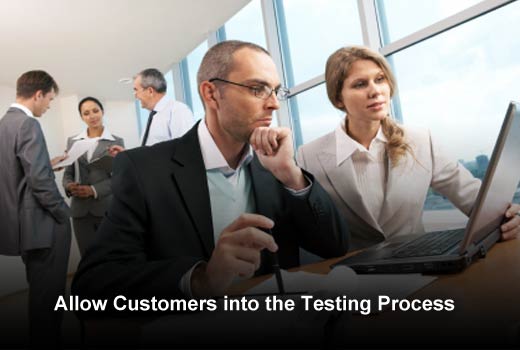 Understanding your customers' decision-making processes is a key part of converting them into buyers. Computer Weekly shared this post on the metrics that buyers should be looking at, but SaaS companies should read it carefully as well. These are the factors that customers will take into consideration, so it's up to you to make sure that you provide them.
Have you ever wondered what potential exists for your SaaS company, how much funding you can generate, or what your growth limits are? This post from TechCrunch talks about Notion Capital, a seed-investing company that focuses on B2B Cloud and SaaS companies in Europe. They recently closed their third round of funding worth over $120 million, resulting in plenty of interesting new opportunities for European SaaS startups.
This is another post that focuses on users but that SaaS companies should read as well. In particular, it discusses four ways that SaaS solutions can help entrepreneurs boost productivity—though SaaS companies will find it an interesting meditation on what customers are looking for and how software companies can help better communicate their value.

This post from Enterprise Apps Today leads off with a quote from Mark Zuckerberg: "Move fast and break even." It then delves into five essential things that all SaaS startups should do on their initial launch, including creating a release and writing announcement copy to increase their odds of early success.
Learn More: The Sales Structure that Grew SalesLoft into the Fastest-Growing SaaS Company in the U.S. [podcast]
Mergers are a defining part of the SaaS industry, and since many SaaS founders plan to sell their equity in the future, it's important to keep an eye on recent mergers to get a sense of how much they cash out for. As a case in point, check out this post that describes Microsoft's buyout of SaaS cybersecurity company Adallom for $320 million.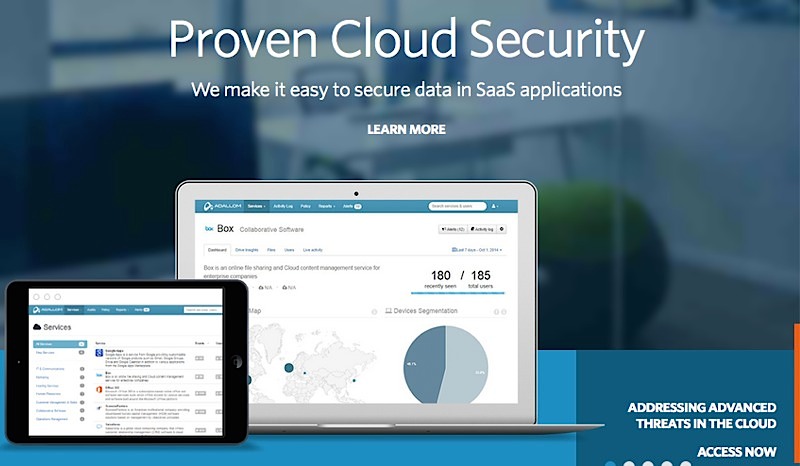 If you want to communicate effectively with your customers, then you need to speak their language. Unfortunately, many SaaS companies use a lot of unnecessary jargon, which can ruin their ability to engage and convert potential clients. Take a look at this post, which includes a list of ten cliché terms that you should stop using with your customers today.
Changes in the venture capital industry have made it rather difficult for new SaaS companies to raise the capital they need to launch or meet early goals. Geoff McQueen of StartupSmart wrote this post to help SaaS companies raise the funding they need.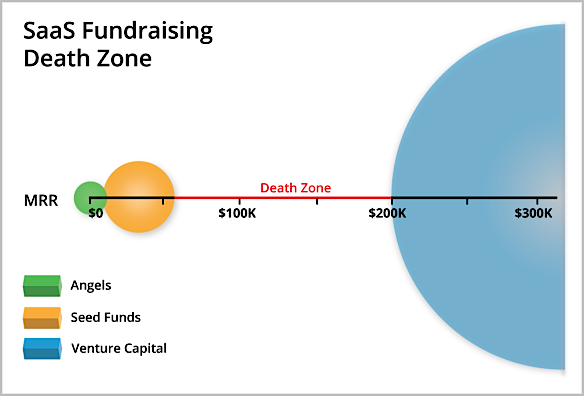 This is another great post for SaaS companies seeking venture capital, as it was actually written by Vala Afshar, Chief Digital Evangelist, Salesforce and a VC, who's able to share the two metrics he finds most important when deciding whether or not to back a SaaS company.
Nonprofits are an often overlooked market for SaaS companies. Classy is a startup (that's raised $18 million) that helps them learn more about SaaS solutions, which could help spur demand for them in the future. 
The growth hacking articles shared above provide plenty of great resources for SaaS companies. But this article takes the unique approach of focusing on the mindset that SaaS founders need to develop early on so that they can effectively grow their businesses. If you're looking for a more thoughtful meditation on your business's future, give this article a read.

This post from M2M Now shares the transcripts of an interview with Mike Coffey, the COO of KORE Wyless, who states that a number of SaaS companies get too set in their ways as they grow. The danger is that they often lose perspective on the customers. It's great food for thought for SaaS companies that want to maintain customer loyalty and satisfaction as they grow.
SaaS is helping many companies streamline their operations. This press release from Technavio emphasizes the need for them to choose the SaaS products they need to improve efficiency. In particular, check out the links included in the report on trends in the industry, which can give you an idea of the direction that SaaS is headed as more companies utilize these services.
Related Content: How Content Marketing as a Growth Channel Propelled BuildFire into a 7-Figure ARR SaaS Company [podcast]
Great copywriting is crucial to the long-term success of any online business. Most marketers and entrepreneurs think that boosting conversions is about tweaking button colors, form sizes, or headlines. And it's true, all of those elements do have an effect on your bottom line.
But your biggest conversion "wins" will almost always come from writing persuasive copy. If you understand the words that your customers use to describe their frustrations, and uncover the true emotions behind the problems you're trying to help them solve, you'll get more customers to sign up for your free trial and convert them more effectively to paying customers.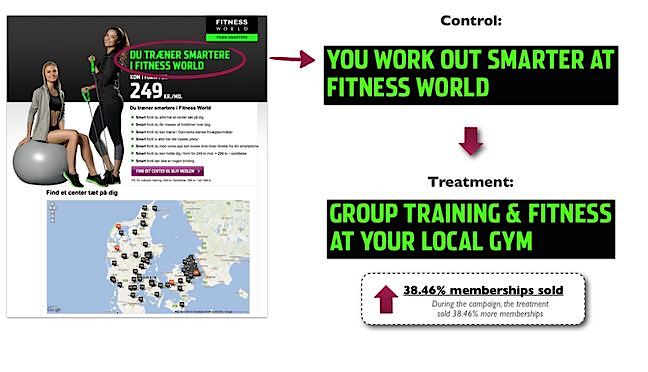 The days of sending out generic, blanket e-mails to all your subscribers are gone. If you want to build an engaged list of subscribers that open and read every e-mail you send, you have to get more personal than that. You have to show your readers that there's a real human who's writing e-mails to them, not some robot.
And if you're running a SaaS business, getting personal is worth it. Depending on the size of your e-mail list, increasing your click-through rate by just a few percentage points could give you a huge boost in MRR. This post talks about how to send e-mails to your subscribers that stand out from all the rest in their inbox.
Learn More: Cold Email Templates that Get Responses
Simon Sinek gave the third most popular TED talk of all time, called "How Great Leaders Inspire Action." In it, he talks about how the reason why you do something is crucial to getting other people to buy your products. SaaS marketers are typically great at figuring out the technical side of things, good at conversion rate optimization, good at A/B testing, etc.
But what many of us miss is the "softer" side of marketing — the psychological side of what makes people buy. The truth is, your "origin story" (why your company does what it does) matters a lot more than you might think when it comes to boosting sales. Simon Sinek talks more about that on his blog and in his TED talk.    
E-mail drip campaigns are important for any business, but they're particularly important in SaaS. SaaS companies have to construct drip sequences for converting new signups into free trial users, onboarding sequences to convert free trial users into paying customers, and make sure that paying customers are satisfied so that they don't churn.
This post talks about how to construct drip campaigns that "hook" your readers (with templates included), so you can craft your lead nurturing strategy and write persuasive e-mails.
In marketing, companies that jump on a new platform in the early days are the ones who get the most value from it. Instagram isn't an "early" platform anymore, but it's still not as established as other channels like Facebook or Adwords. For that reason, many companies are still don't consider Instagram to be a viable channel to generate sales.
In this post, Neil Patel talks about how he used influencer marketing to generate sales through Instagram. By promoting his name through accounts with a strong following, he was able to generate a bigger following of his own and funnel them to a webinar, where he sold them a high-value product.
Related Content: Influencer Marketing 101: How to Succeed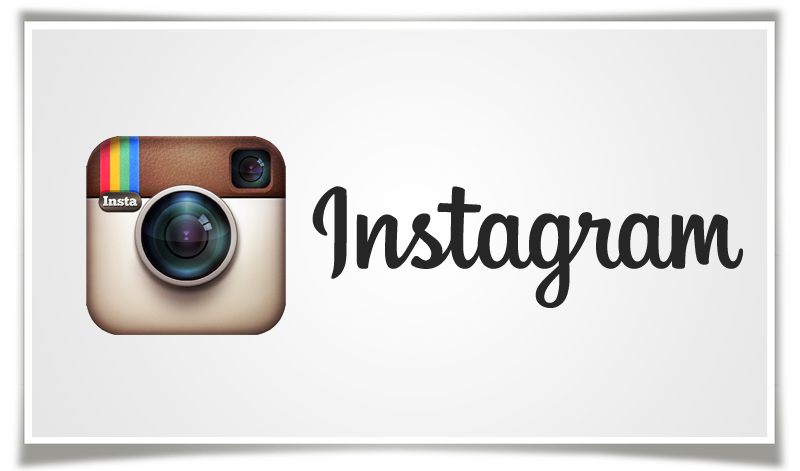 What are the key differences between a SaaS and a traditional business? This comprehensive guide (8,000 words!) goes into detail about all the key metrics, from churn to profitability, that you'll need in order to truly understand how to grow your SaaS company. It includes real-life case studies, graphs and formulas, and the insights of two experts: Ron Gill (CFO, NetSuite) and Brad Coffey (VP of Strategy, HubSpot).