Creating a Google AdWords campaign is a challenge in and of itself. Whether it's setting up the tracking codes, finding the right keywords with their respective bids or writing persuasive copy, the time and effort it takes to get the ball rolling is enough to make anyone lose their nerve.
And if these issues weren't enough, you then have to manage the campaign until it's profitable and scalable. Talk about exhausting! Most businesses shortcut this problem by hiring a Google AdWords management agency.
In this article, we will explain what an AdWords management agency does and why you need one, plus a curated list of the top 5 agencies.
Note: In June 2018, Google rebranded its AdWords platform to "Google Ads." In this article, we'll use both names interchangeably.
---
---
What Does a Google AdWords Management Agency Do?
A Google Ads management agency is responsible for handling the strategy, execution and tracking of an advertising campaign within Google's ad network.
Such firms implement proven ad management strategies such as:
Conducting keyword research and planning
Running campaign budget analysis
Reviewing past ad campaigns
Executing competitor ad campaign analysis
Setting up Google Ads campaigns
Crafting creative assets and writing ad copy
A/B testing ads and landing pages
Optimizing bids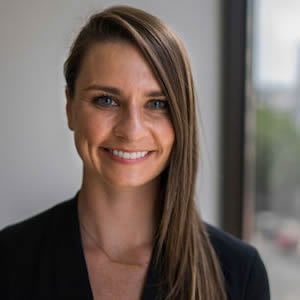 Jacqueline Foster
Demand Generation Marketing, Lever.co
We can count on them to bring new ideas to the table consistently
3 Main Benefits of Hiring an AdWords Management Agency
Besides the obvious ("someone else does all the hard work for me!"), here are three good reasons to hire an agency to manage your Google Ads.
Focus on Your Competitive Advantage, Outsource the Rest
How many times have you tried to take care of some task that quickly overwhelms you? You may have the knowledge to fulfill the task, but you still feel like you're not completely qualified to do it on your own.
Whether you are a business owner or a manager, you need to focus on delivering your competitive advantage. Whatever task is not directly related to it should be outsourced to experts who can do it for you (likely in much less time).
Running a Google Ads campaign is one such case (if it weren't, would you be reading this article? 🤨). Let a team of AdWords experts manage your campaigns so you take care of what's most important for your business.
Keep Ahead of AdWords' Latest Changes
Google is well known for constantly changing its search algorithm (ask any of our SEO experts and they will gladly share their blues with you 😰). And its ads platform is no exception — just look at its announcements page. Every month there are anywhere from three to more than a dozen changes. If you aren't prepared for them, your campaigns will suffer.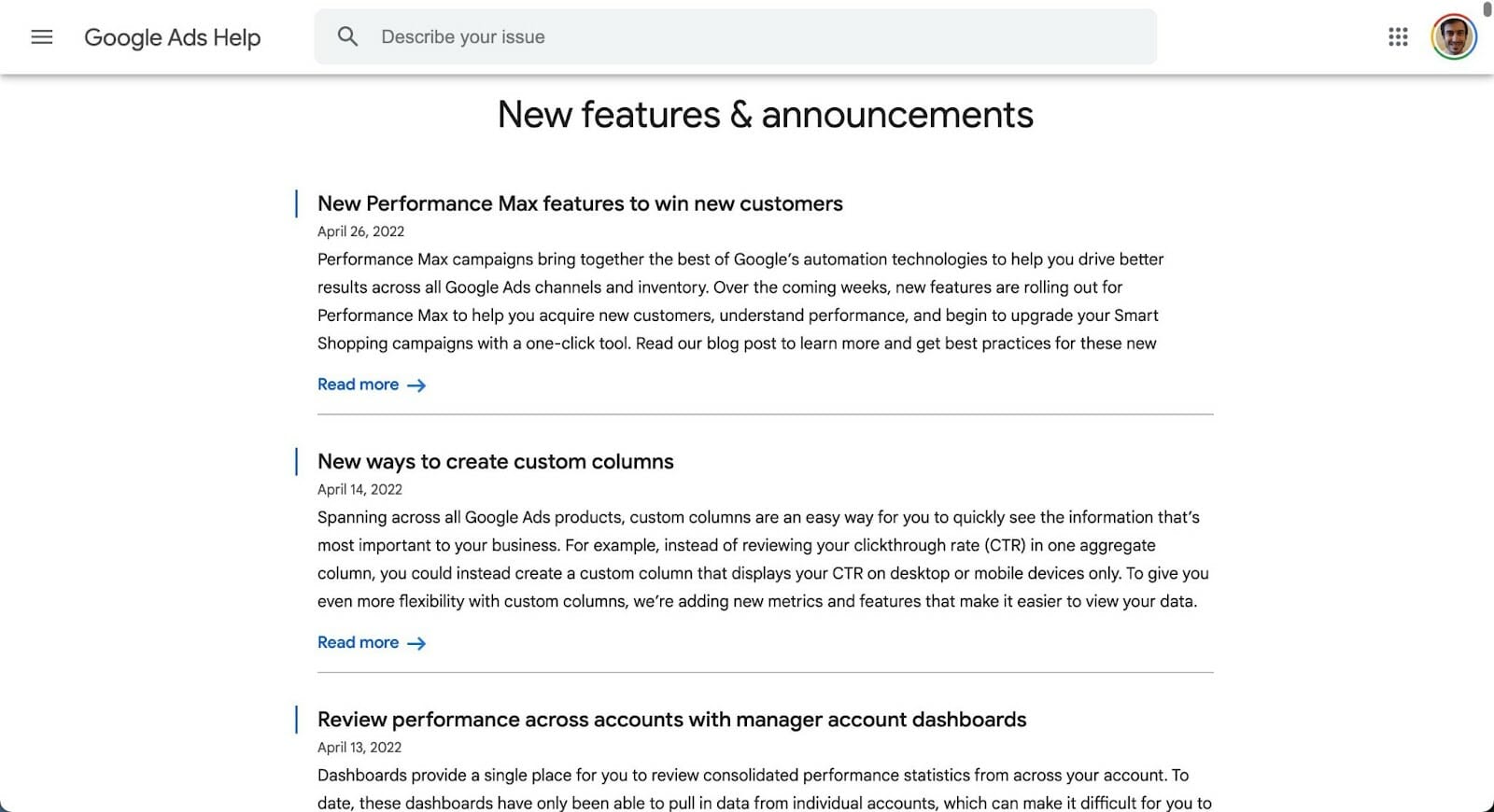 An agency that lives and breathes AdWords is completely aware of and prepared for every change Google makes. What's more, agencies that are a Google Ads Premier Agency Partner get support from Google, ensuring that any change that could hurt your campaigns will be taken care of before that happens.
Dive Deeper: 9 Google Ads Trends You Can't Ignore in 2023
Boost Your Marketing Performance
Most AdWords agencies can do much more than just manage campaigns on Google's platform. As you already saw in the previous section, Google Ads agencies are masters of copywriting, A/B testing, customer research, and much more.
These skills are transferable to some of the other products Alphabet (Google's parent company) offers, such as YouTube and other ad platforms like Facebook, Pinterest and Twitter. If you need help running PPC campaigns in these other networks, an AdWords agency will likely help you.
Dive Deeper:
* A Simple Hack to Combine Facebook Ads and Google Ads
* How to Create Compelling Text Ads on Google (with Examples)
* Google Privacy Sandbox: What Does It Mean for the Future of Targeted Ads?

What to Look for in a Google Ads Management Agency
Strong Management Skills
It may seem a bit redundant to mention this, but an AdWords management agency must have the skills to handle your campaigns. That means following project management best practices, coordinating tasks between team members, communicating with the client (i.e., you), and any other task required to get the job done.
When you sit down to talk with a Google Ads agency (we've selected five excellent options below), ask about all of these issues thoroughly.
Also, ask who will be the prime manager of your campaigns and what their expertise and day-to-day responsibilities will be. Better yet, meet this person before deciding to work with an agency. Ideally, you want to work with someone you trust; if this person doesn't appeal to you, this partnership may not be a good fit.
Direct Contact with the Specialists
Many PPC agencies use a two-tier structure for handling clients, where an account manager is the point of contact between the agency's experts and the client, and the team of marketing experts does all of the work in the background.
There's nothing inherently wrong with this structure if the account manager is highly proficient in AdWords and the communication between them and their team is transparent. Unfortunately, some agencies silo both teams, causing inefficiencies that spoil a campaign's performance.
To combat this issue, a select group of agencies (like those shown below) eschew account managers, opting to involve their experts with their clients.
Whether an agency uses account managers or not, you want to have access to the people who will manage your campaigns. Meet those people before you decide to work with an agency and then keep in touch with them so they can explain to you the work they've done.
Proven Expertise
Last but not least, a Google Ads agency has to prove their expertise with case studies (testimonials also help, but to a lesser degree). These case studies must show you how the agency defined the problems their clients had, how they set out to fix them, and the results they generated.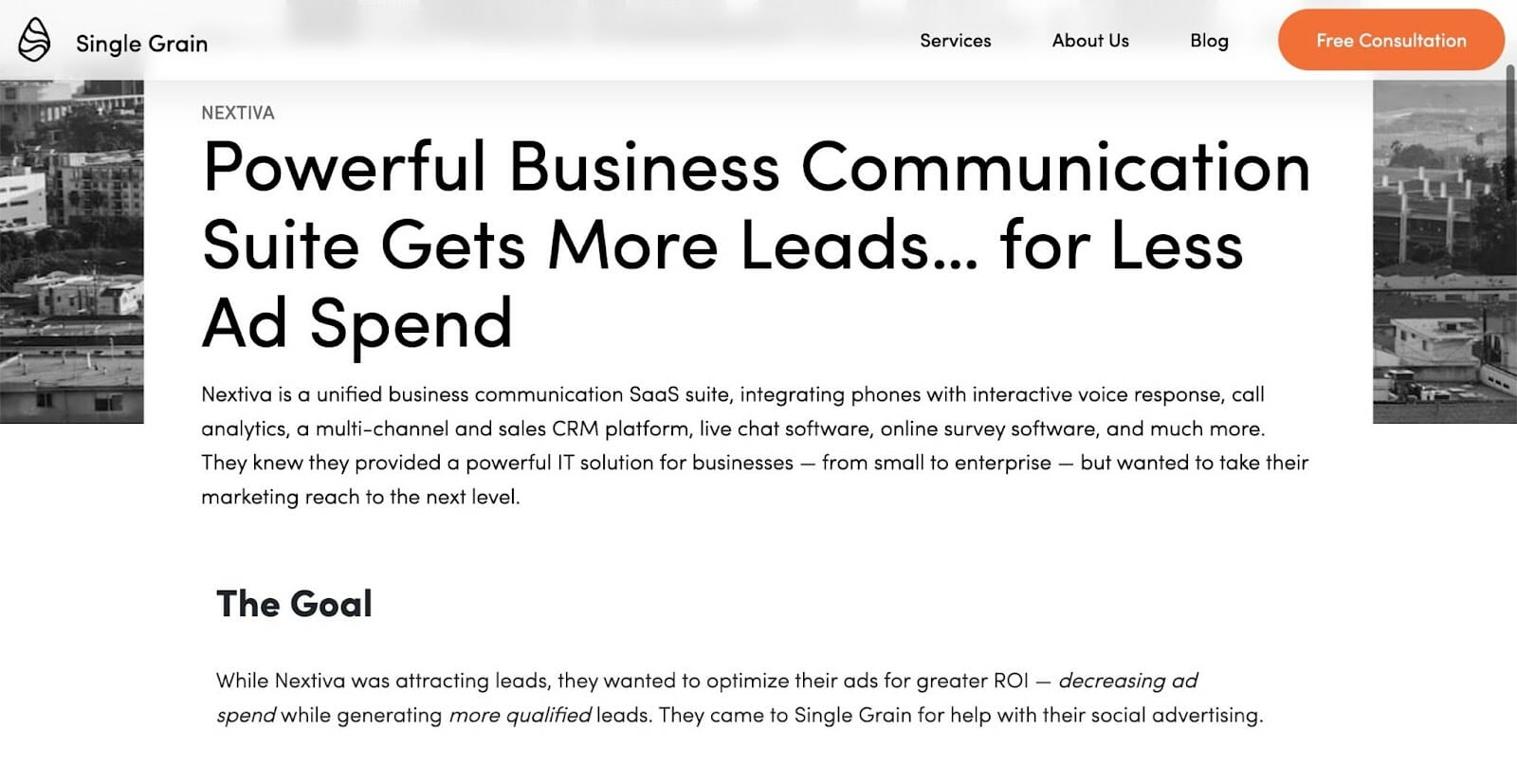 Don't take their word for it. When you sit down to talk to them, ask questions about the case studies (agencies are often not allowed to share some sensitive data publicly). Talking about this may reveal more interesting information that will help you make up your mind.
Finally, prioritize those agencies whose case studies are relevant to your company's product and industry. This will reduce the time it will take them to get to know your target audience and write compelling ads.
Dive Deeper:
* Google Ad Extensions: Everything You Need to Know
* 6 Ways Google Ads Can Boost Your SEO Results

How Much Does a Google Ads Management Agency Charge?
Online advertising agencies often price their services using flat, performance or spending-based fees. Here's a quick breakdown of these pricing structures:
Flat fees: You pay one monthly fee for their work that guarantees a set number of deliverables. They are great for simple, low-budget campaigns.
Performance-based fees: You pay only for delivering a predefined set of results. For example, 10% of every lead they bring (the cost of each lead will be set beforehand).
Spending fees: You pay a cut of whatever your monthly ad budget is, usually 10-20%.
Each pricing structure has its advantages and disadvantages you must weigh:
The first pricing structure is the simplest to wrap your mind around, but it disconnects the agency's incentives from yours.
The latter two pricing structures are better for ongoing, five-figures (and above) campaigns. They also align your goals with the agency's, creating a win-win relationship.
The Top 5 Google AdWords Management Agencies
Now that you know exactly what to expect from a Google Ads agency, here are our top five picks.
Top Clients: Amazon, Nextiva, Twenty 20
Pricing: Projects start at $5,000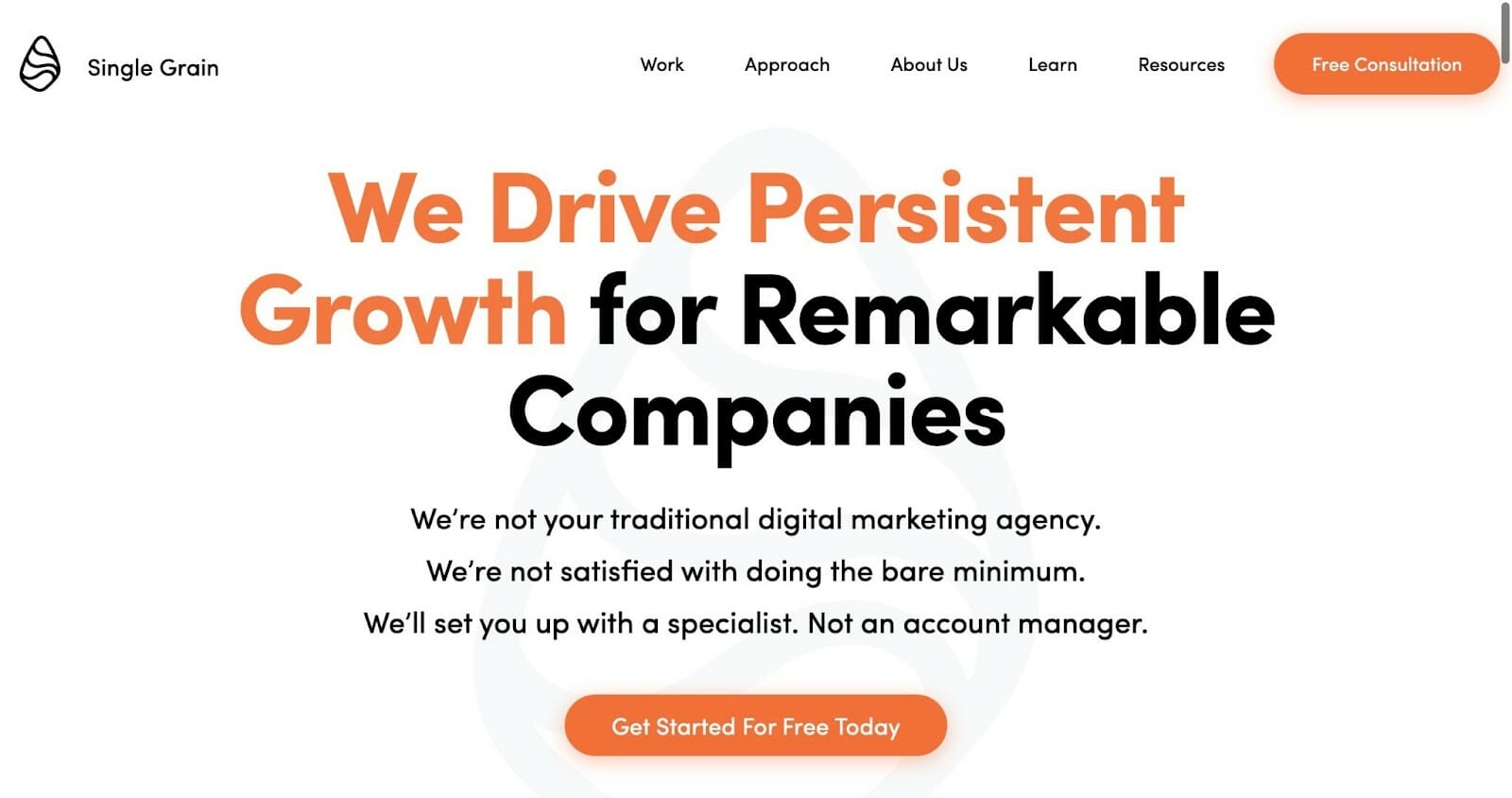 Single Grain is a paid search marketing agency that manages AdWords campaigns for venture-backed SaaS start-ups and Fortune 500 companies alike. Our team of PPC experts will help your company build a stronger marketing strategy that will outrank your competitors without increasing your bids (hint: it's all about the Quality Score!).
As a full-service Google Partner, we will assist your business in identifying the audiences and demographics your business needs to target. This will help us set goals that fit your unique needs and budget and achieve the best possible outcome.
Our expertise goes beyond writing persuasive text-based ads that outperform the top organic search results. Some of the strategies and techniques we can use on your campaigns include:
Running Display Ads on relevant, cost-efficient placements and Dynamic Search Ads to target non-brand keywords
Using smart bidding solutions for maximum efficiency
A/B testing headlines, images and CTA copy relentlessly
Using Target CPA bidding to boost your conversions while keeping your CPA low
Using Offline Conversion Tracking (OCT) to connect your campaigns with your CRM and track your leads' quality
Check out Single Grain founder Eric Siu's short video on Google Ads Insights:
Top Clients: Estes, Next Day Floors, US Mortgage
Pricing: Projects start at $1,000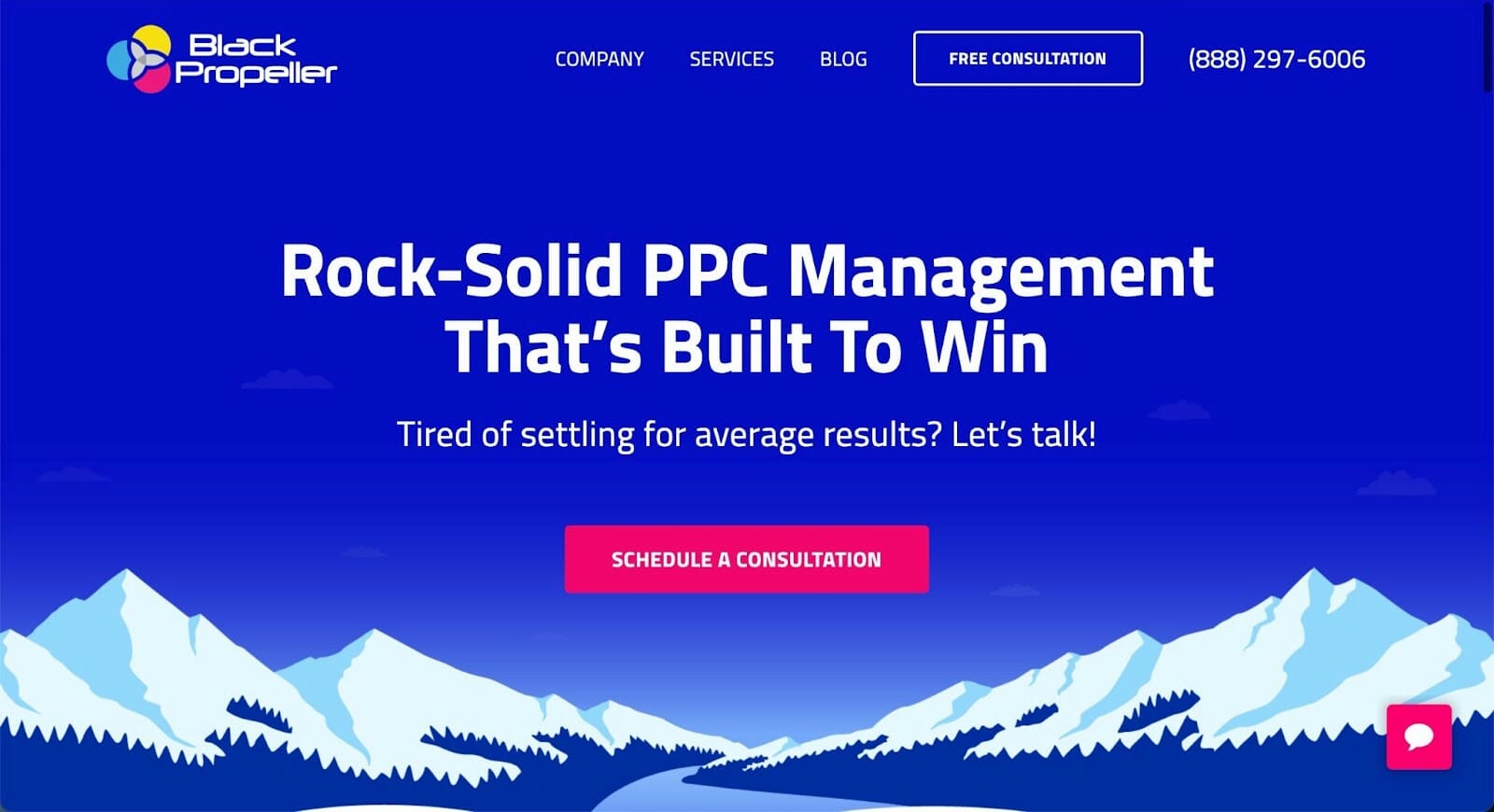 Black Propeller is an award-winning Google Ads agency with ten years in the search marketing industry. Since its founding, it has managed campaigns worth over $2,000,000, which earned their place as a Google Partner.
The company works exclusively with one company per industry, per market area, ensuring the proper commitment to each client. Black Propeller offers services for search and shopping ads, remarketing (Google's version of retargeting), landing page design and conversion rate optimization (CRO).
Dive Deeper: How Remarketing Can Help Increase Conversions
Top Clients: Allstate, Coinbase, Taco Bell
Pricing: Projects start at $1,000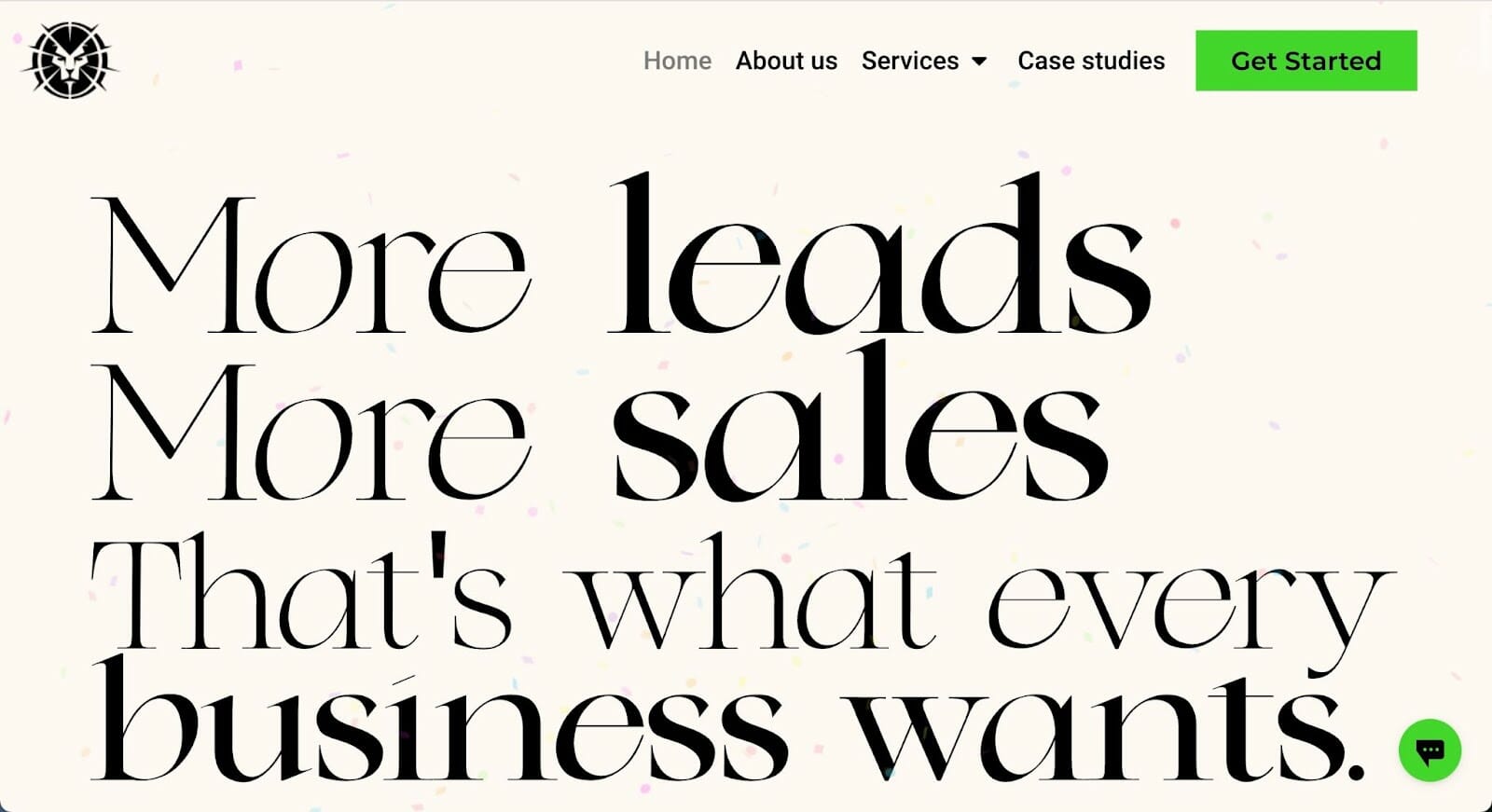 Savage Global Marketing (or SGM) is a performance marketing agency that works with e-commerce, lead generation, professional services, and SaaS companies. Most of their clientele is made up of mid-market companies with a minimum of $5 million in yearly revenue.
For the past eight years, the company has managed over 800 successful PPC campaigns, earning 20 industry awards.
SGM follows a proven four-step process that starts by reviewing past data to find opportunities. Within the first 72 hours, a new campaign is launched. With the data gained, the agency optimizes the audience and copy until the campaign is ready to scale. After a campaign has scaled, the company works on new strategies, like retargeting and CRO, to extend the campaign's performance.
Dive Deeper: SaaS Lead Generation: How We Improved Axure's Lead Quality Overnight
Top Clients: Casper, Dropbox, The Honest Company
Pricing: Projects start at $1,000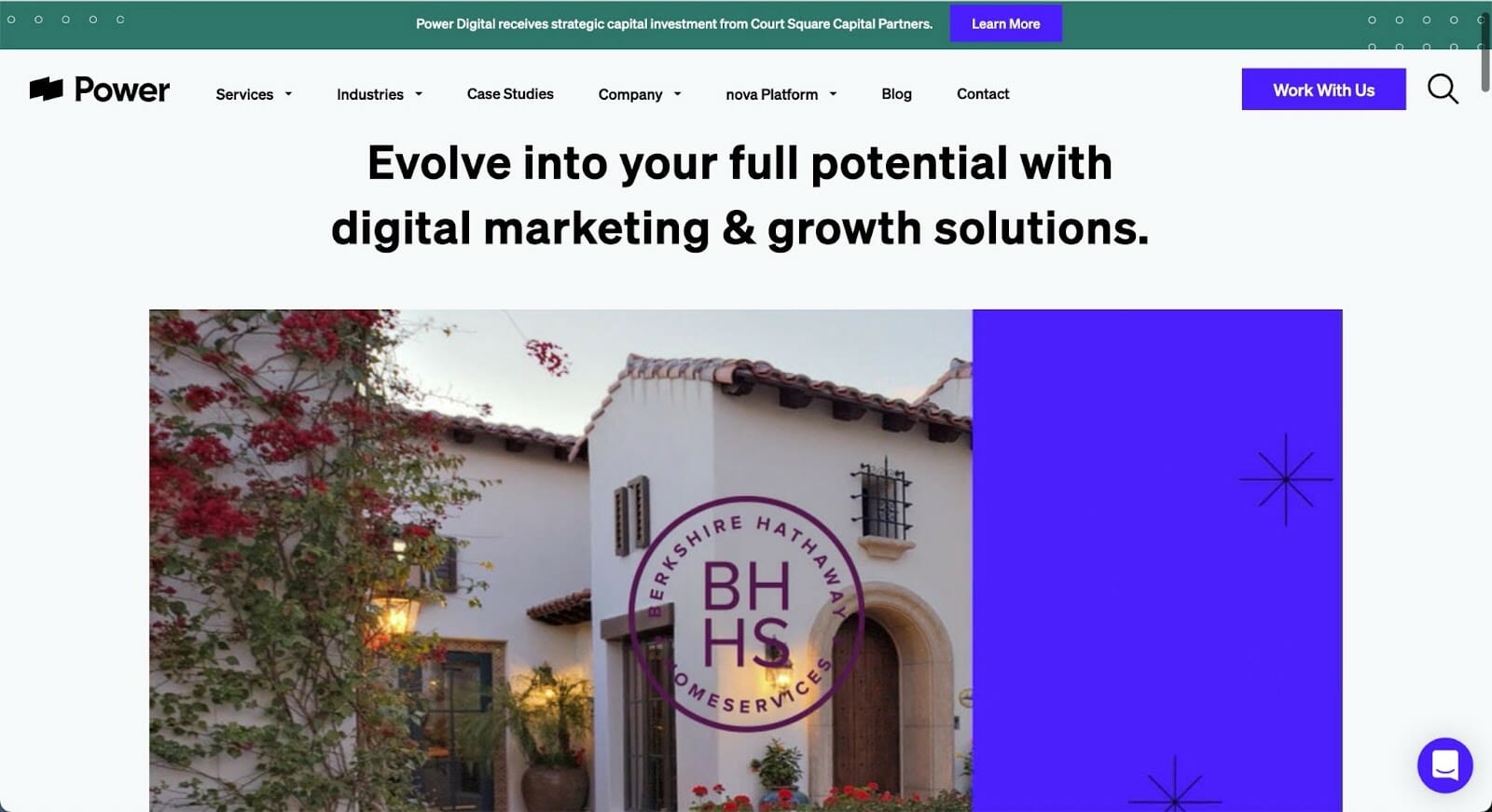 Power Digital is a data-driven performance marketing agency based in San Diego. The company offers a wide range of services, including SEO, content marketing and, obviously, AdWords.
They emphasize a full-funnel strategy that uses a mix of paid search (Google Ads), sponsored shopping, YouTube, display ads, and retargeting to target the entire buyer's journey.
Their work starts with a deep dive into their clients' analytics to uncover what works and what doesn't. With these insights, they map out a strategy for reaching the brand's goals. Finally, they implement the campaign and optimize it to find the right mix of profitability and reach.
Dive Deeper: E-commerce Advertising Strategy: How We Doubled PPC Sales for ThinSlim Foods (with a 3X+ ROAS)
Top Clients: Agora, Tea Drops, Zents
Pricing: Projects start at $10,000+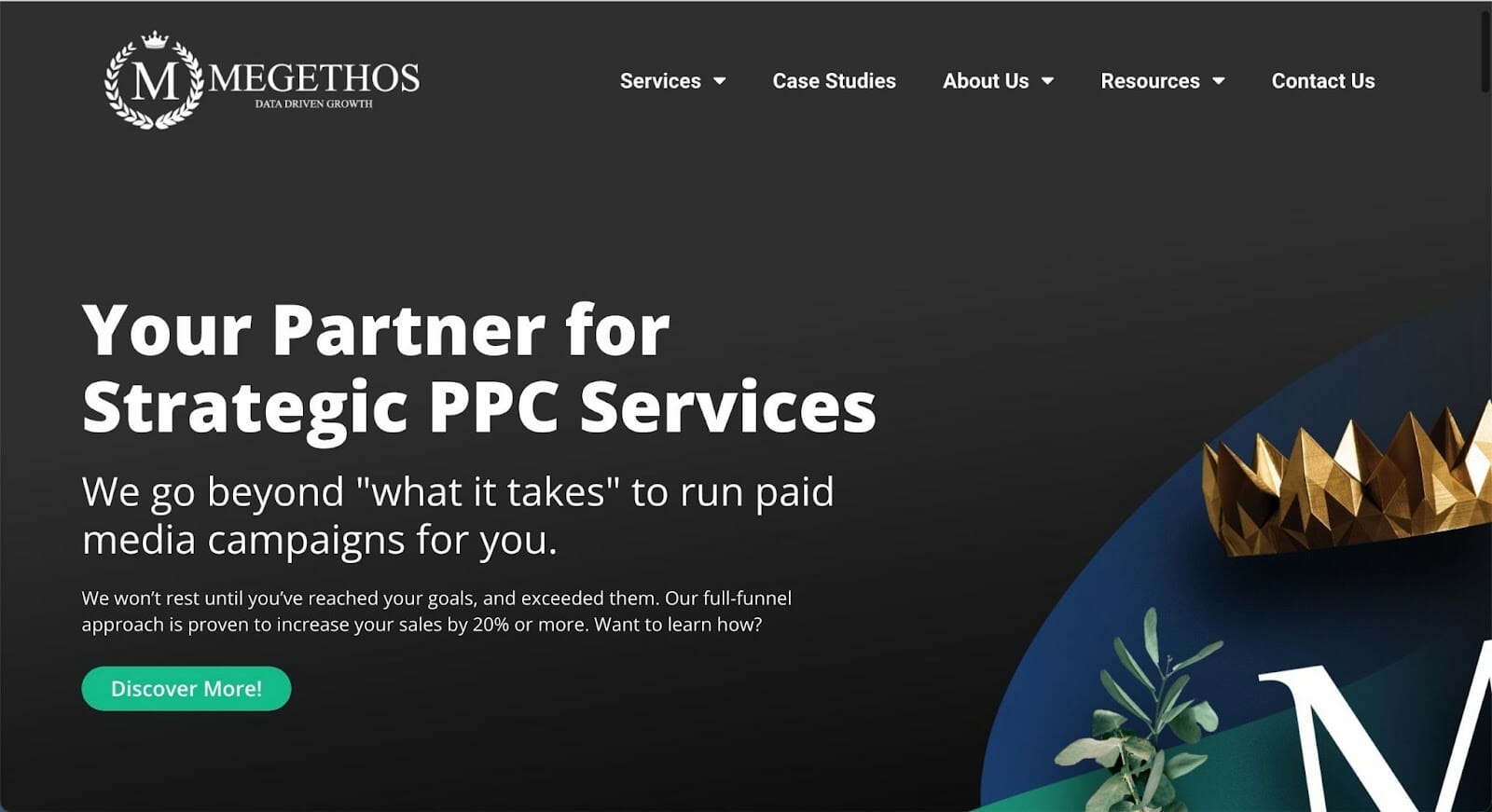 Megethos is a paid media management and conversion rate optimization agency. For the past four years, the company claims to have achieved a 95% client retention rate, managed over $35 million in ad spend, and won several industry awards.
Although Megethos has worked with a diverse clientele, they say that their sweet spot is "helping established companies level up existing paid media efforts," particularly in the higher education, healthcare, and e-commerce industries.
As a Google Premier Partner, the agency executes data-driven and results-oriented campaigns with an integrated, cross-channel approach. Their six-step process follows a similar path as the previous agencies, starting with a lengthy analysis to develop a strategy they then implement. They emphasize the importance of solid analytics and reporting for proper optimization and scalability.
Dive Deeper: How to Lower E-commerce PPC Advertising Costs with Email Marketing
Ready to Hire a Google AdWords Management Agency?
Despite everything you have learned today, you may still feel hesitant to work with a Google Ads management agency. Keep in mind that the time and costs that a successful advertising campaign will take may not be worth it.
Hiring an experienced team of AdWords specialists will remove all the headaches of running your campaigns and will reap the benefits faster.
When hiring an AdWords management agency, keep these points in mind:
They're the ideal partner for any business owner or manager who needs to concentrate his or her attention on running the business instead of managing paid campaigns
They'll help your business stay ahead of the latest changes in Google Ads' platform
They can help you boost your current paid marketing campaigns' performance on other channels, such as YouTube, the Display Network, and even Facebook or LinkedIn
Remember that the best agencies have proven their expertise and possess a strong team of management experts, which you have access to whenever you need it.
Schedule your FREE consultation with Single Grain's Google AdWords Management experts to discuss your needs.👇