There are many advertising outlets, and it can be confusing for advertisers to know the best platform to post ads. Fortunately, most businesses can convert leads and reduce their ROAS with search engine giant Google.
Brands can advertise on more than Google Search. They offer many products, such as Gmail and YouTube, making this a flexible advertising platform. With text, display, and video advertising, businesses can create compelling ads and target their audience.
This article will discuss the many benefits of Google Ads, including how this advertising option can increase brand awareness and help you conquer the competition.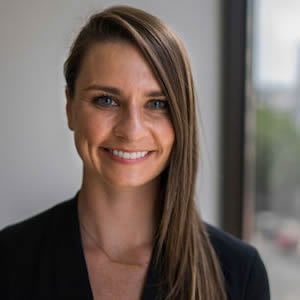 Jacqueline Foster
Demand Generation Marketing, Lever.co
We can count on them to bring new ideas to the table consistently
How Google Ads Campaigns Works
Google Ads offers many products to help advertisers improve their web presence and increase sales: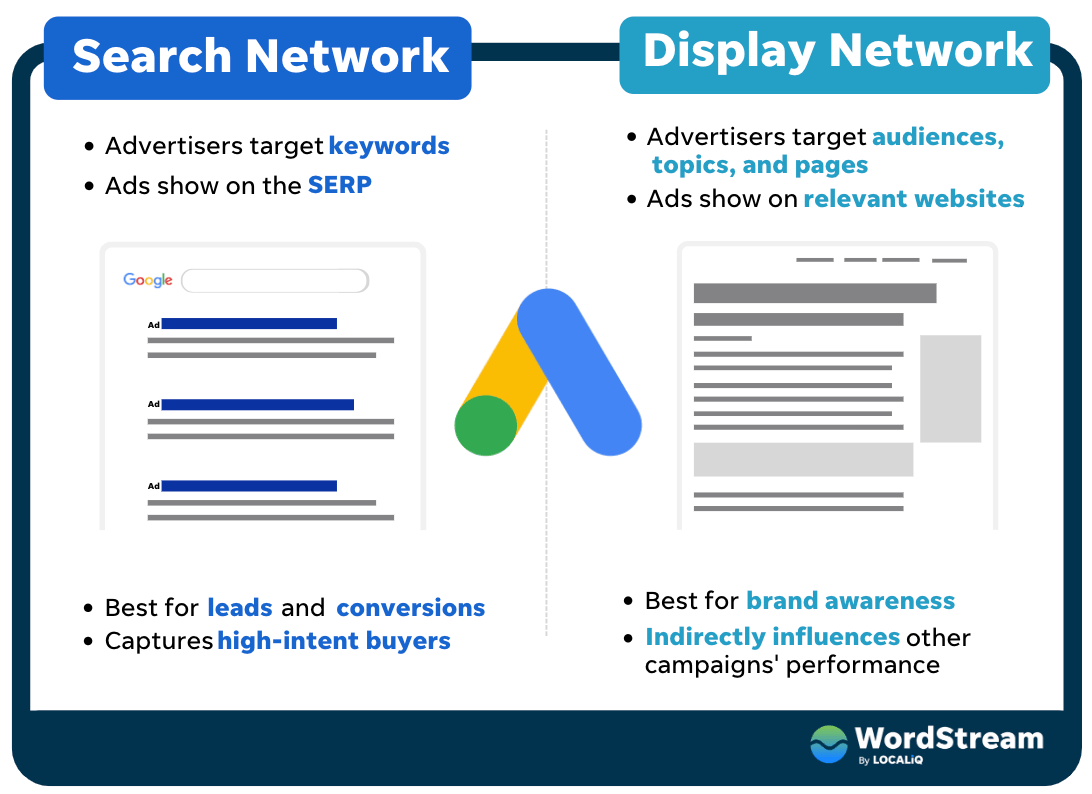 The best-known online advertising products are Google Ads, display ads, and video advertising. These ads show up on Google and their other platforms, like YouTube.
Google also offers sponsored content on their Shopping page to increase web traffic and drive more sales for e-commerce brands and enjoy consistent business growth.
To get started, log into Google Ads with your Gmail account and follow the prompts to create a campaign. This is where you will choose the type of advertising you want and the goals you want to achieve.
You may also find these posts helpful:
* 7 Tried-and-True Ways to Bolster Your Google Ads Marketing
* Google Ads Enterprise Audits: Strategies and Tools to Boost Your ROAS
* Best Google Ads Agency: Top 5 Choices for 2023
* Google Ads Audit Template: Your Complete Checklist

10 Benefits of Google Ads
As one of the biggest internet titans, a Google online advertising campaign will yield conversions, increase website traffic, enhance its reach, and target new and existing customers.
This is the premier place for advertising if for no other reason than:
The average business sees a 4.4% conversion rate when they create online ads on Google.
Here are some core benefits of Google Ads:
1) Enhances Brand Awareness
Google Ads is one of the best ways businesses can increase brand awareness and drive more sales.
It can increase visibility for many reasons, one being it's used worldwide. In fact, Google has 4.3 billion global users!
The best part? Google is flexible enough to accommodate businesses of all industries. Since users of all demographics and with various interests use Google, this is the perfect place to increase revenue.
You may be surprised to learn that the arts and entertainment sector produces the highest CTR of any industry on Google Ads: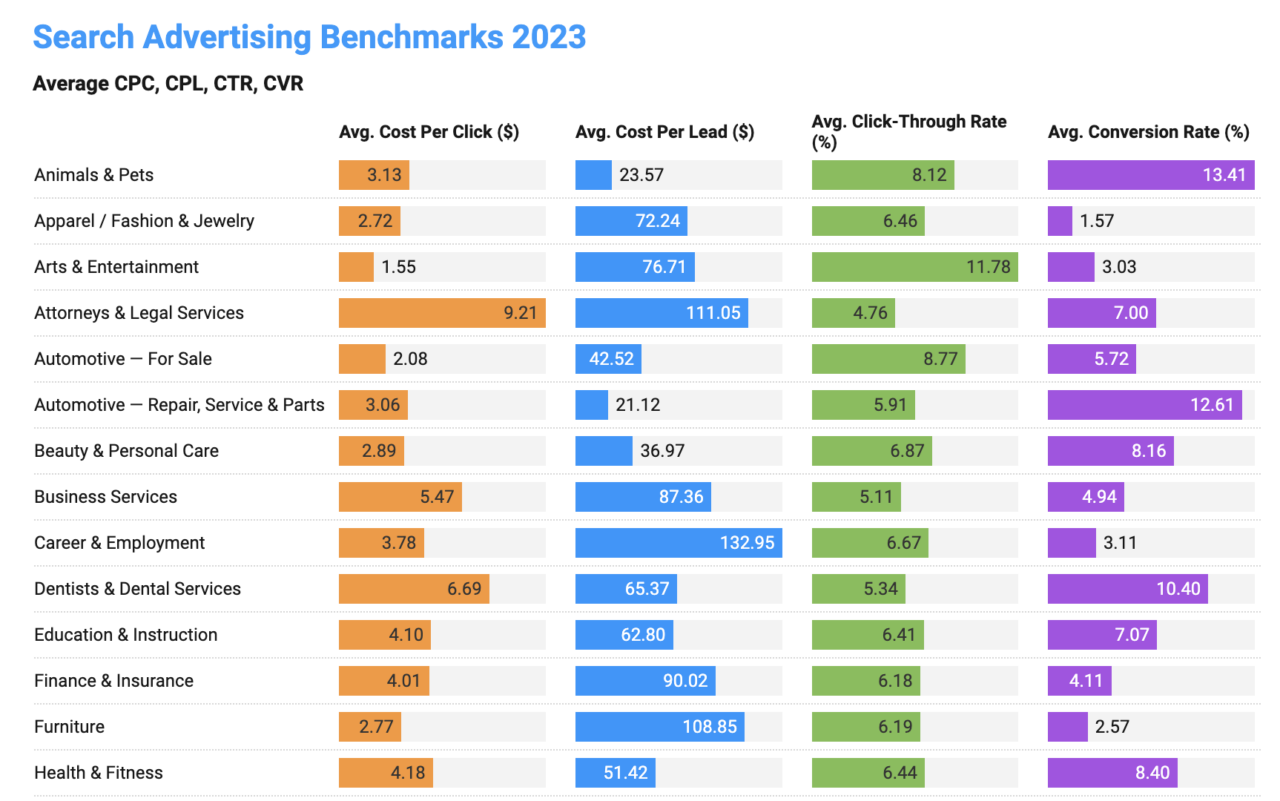 As stated previously, Google has different types of advertising to promote your brand and products/services. This ensures that you get attention from your audience, no matter where they are in their customer journey.
With Google Ads, you can attract leads looking for product information. And with video ads, you can engage viewers browsing through YouTube videos.
2) Outrank Competitors
Since Google Ads is flexible, you can match and exceed your competitor's current efforts in many ways. And with increased brand awareness, businesses will have an easier time outranking the competition.
Let's take Google Ads as an example. You can use competitor tools or search industry-specific keywords and find the ones your competitors already use. From there, you can add those same search engine terms to your strategy and improve your visibility.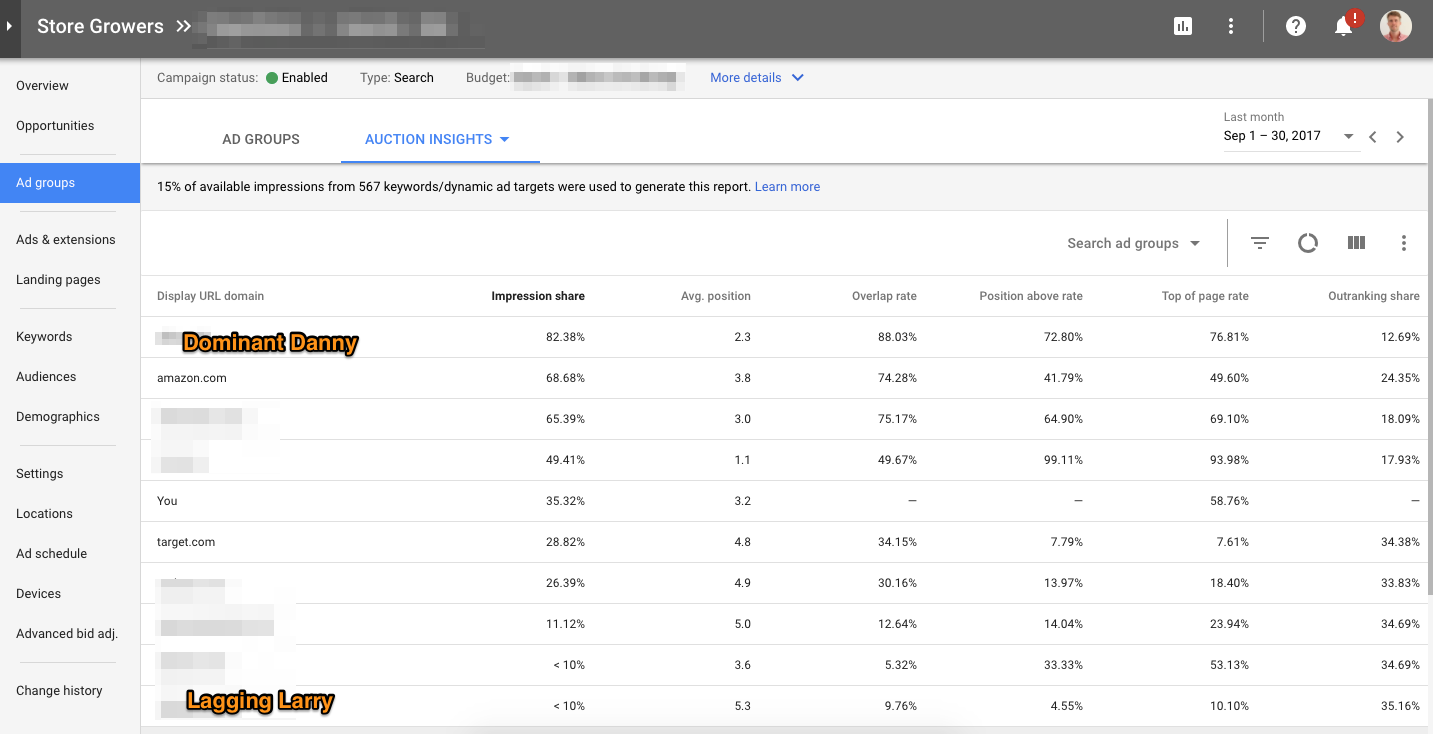 This applies to other Google products, such as Shopping. If you notice more competitors relying on organic Google Shopping results, you can sponsor your products so they appear higher in searches. This way, more customers buy your products.
Google offers many tools to see how your campaign stands up against the competition. For example, advertisers can go to Google Ads Auction Insights to compare their ad performance to their biggest competitors.
Related Content: How to Uncover Your Competitor's Facebook Ad Strategy
3) Increases Leads
With the right Google Ads strategy, advertisers not only increase leads but drive them further down the sales funnel, resulting in more sales.
How does Google Ads do this? Advertisers will be asked to choose specific advertising goals when creating their campaigns: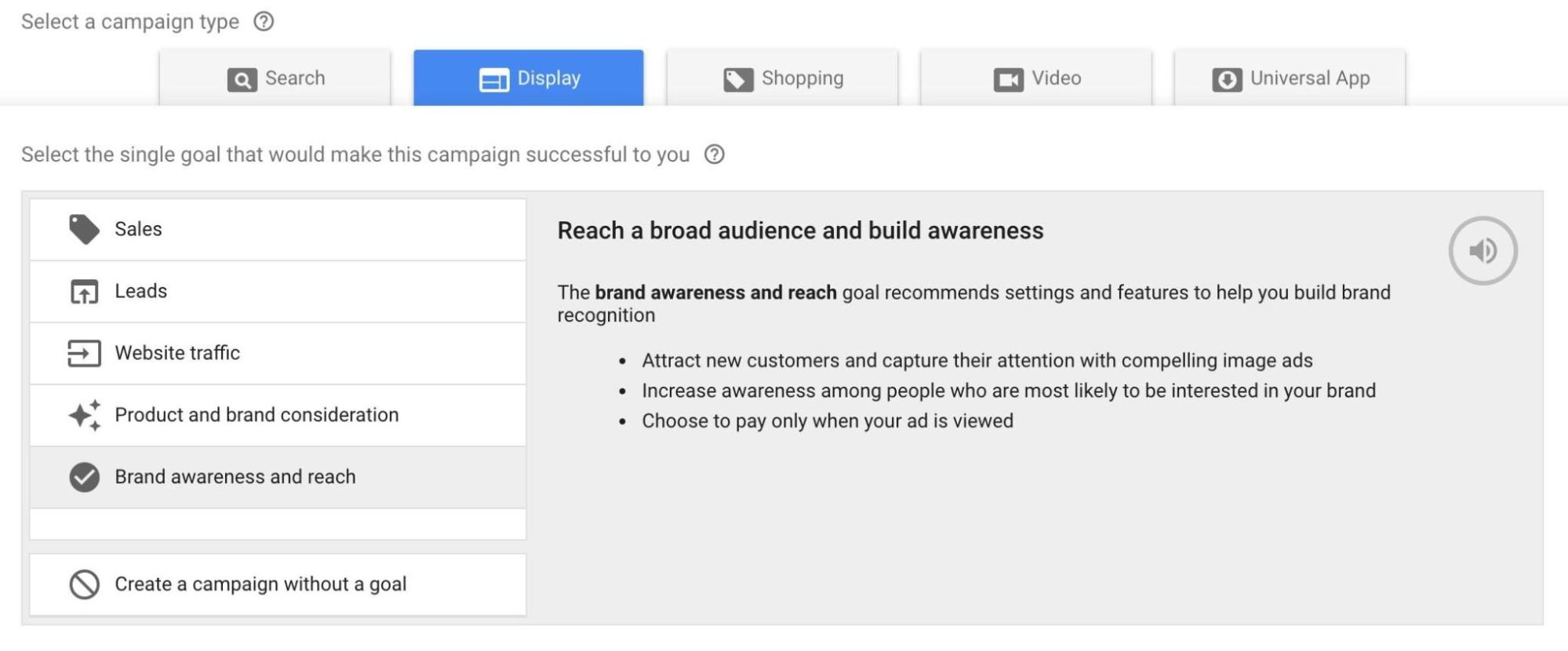 Google states that increasing leads and driving sales are among the most common advertising goals, so they offer everything advertisers need to increase conversions.
Google Ads is a popular lead-generating tactic, but it's not the only option. Google has various search partners, which attract lots of website traffic, enhancing your visibility.
When you create your ad campaign, you will be asked for audience information, such as demographics and interests. This ensures they post your ads on the right partner websites where they will be seen by high-quality leads.
Use a tool such as Google Analytics to gather key data about your audience, such as their geographical location and how many new versus recurrent website visitors you receive: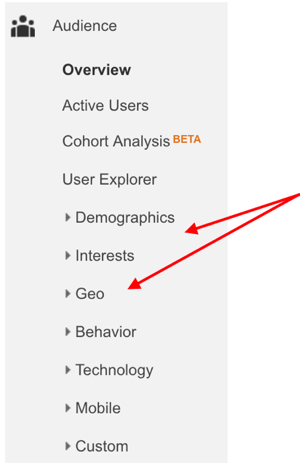 In addition to lead-generating campaigns, traffic-generating campaigns can also satisfy these goals. When more people land on your website, they consume your information and become engaged with your brand. From there, they can fulfill different lead-generating goals, such as signing up for an email newsletter.
To ensure your ads are generating leads, advertisers should use Google's campaign tools to measure your success. For example, Google offers a free Conversion Tracking tool that can record the number of conversions you generate, cost per conversion, overall conversion rate, and specific data, such as keyword and landing page conversions.
4) Faster Results than Organic SEO
The average SEO campaign takes at least three months to increase SERP performance and boost website traffic. But high-quality ads can attract impressions and clicks in as little as 24 hours.
In a survey, 64% of respondents reported Google Ads generate faster results than SEO.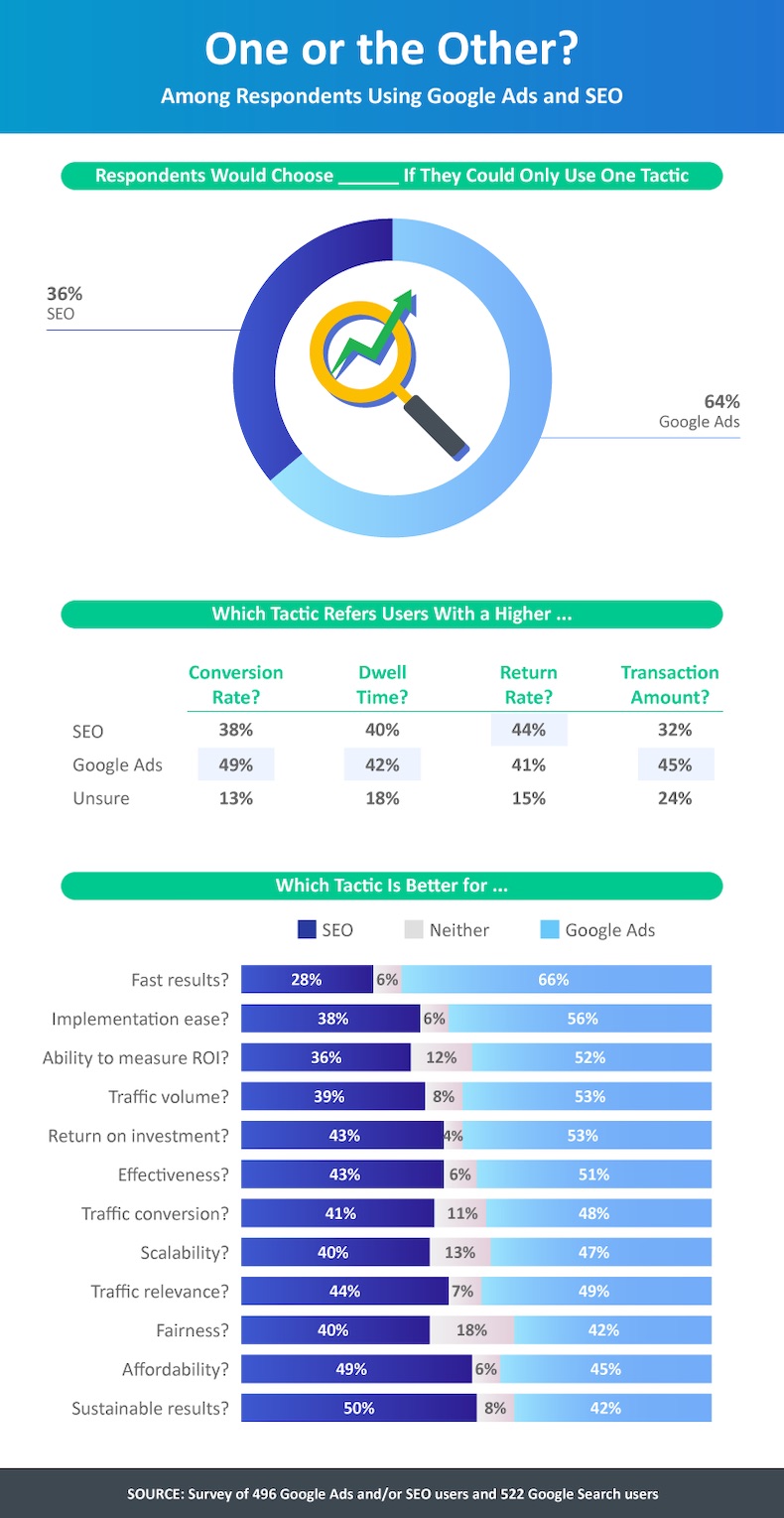 In addition:
51% also stated Google Ads was overall more effective than organic SEO.
49% said Google Ads resulted in a better conversion rate, so an advertising campaign has more benefits than organic SEO.
Not all ad campaigns will see results that quickly, so advertisers must create a campaign that draws conversions. To use Google Ads to land the top position on SERPs, advertisers must bid on keywords with high traffic and low competition while looking for search terms with a low CPC.
However, an SEO and Google Ads strategy can complement each other, which brings us to our next point.
5) Supports a Content Marketing Strategy
You can easily combine paid and organic strategies to improve your marketing performance. SEO involves all tactics that rank websites at the top of organic SERPs, and these efforts also apply to other products such as Google Ads and YouTube.
How can businesses combine these effectively? Advertisers can use the same keywords in their paid and organic strategies: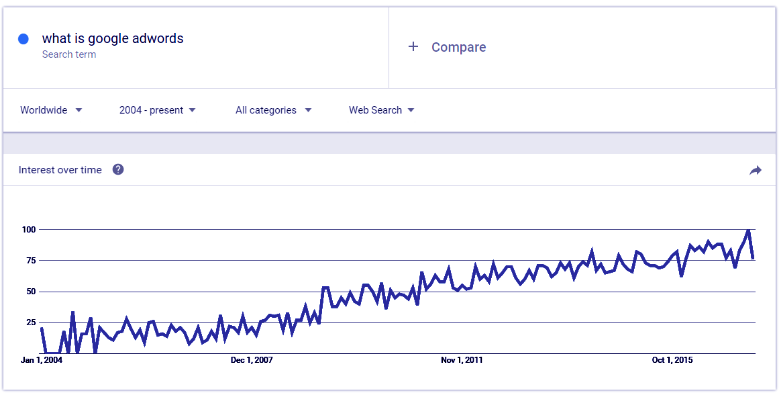 But if they want to rank quickly for a new keyword, they can test it with a paid strategy before optimizing it for organic content.
While creating the right ad strategy will result in a decent ROI, SEO is cheaper in the long run. Since Google Ads and SEO are connected, advertisers can save money by investing in paid and organic tactics.
Learn More: How to Create a High-Performance Content Marketing Strategy in 2023
6) Control Your Campaign
Google Ads offers many tools so advertisers can control every aspect of their campaign, no matter the type of advertising they're investing in.
First, it offers control over who is being targeted. Advertisers can access the "audience reporting" feature and set any demographics or other segments that best fit their audience.
There are also different controls for Google's various advertising products. For example, search advertisers can use Google Ads to choose the keywords for bidding, increasing or decreasing bids over time. Advertisers can also bid on new keywords at any point in their campaign.
By controlling ad placement and targeting different topics for display ads, you can ensure that your ads are on websites that will draw the best conversions.
Advertisers can also take advantage of Google's many automation tools. You can set different preferences so Google will automatically tailor your campaign to these customizations: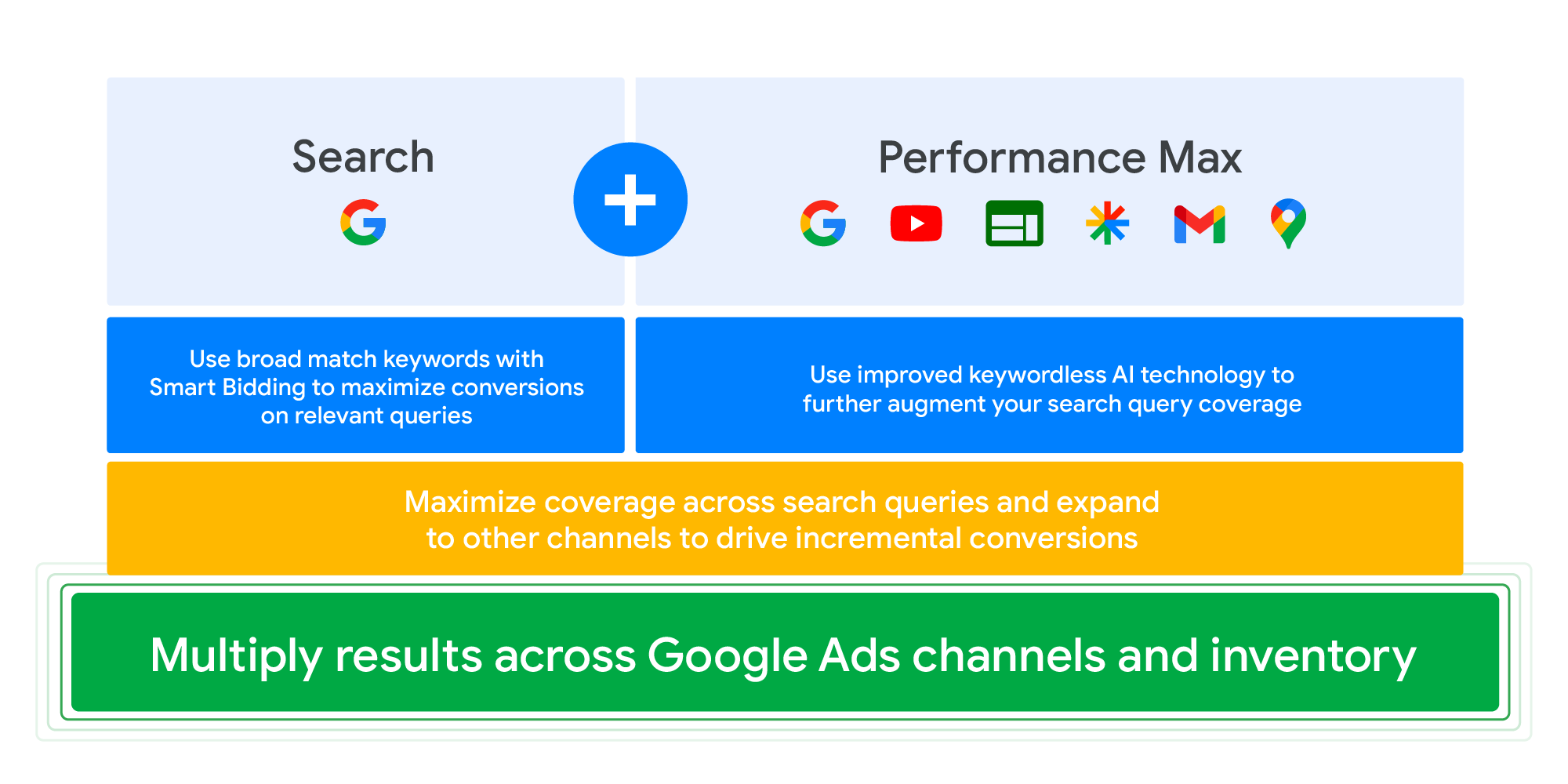 Taking search ads as an example, Google can use machine learning to set bids, adapt responsive ads to mobile devices, and use other benefits such as Smart Bidding and broad match.
7) Uses Various Outlets
Google owns many products and websites. Optimizing your ads for all these products can boost your online visibility.
Some of the various outlets that Google owns include:
Google Ads
Gmail
Google Maps
Google Shopping
Google Discovery
YouTube
While many businesses may think search ads are the best place to spend their ad dollars, it's worth considering each of these products.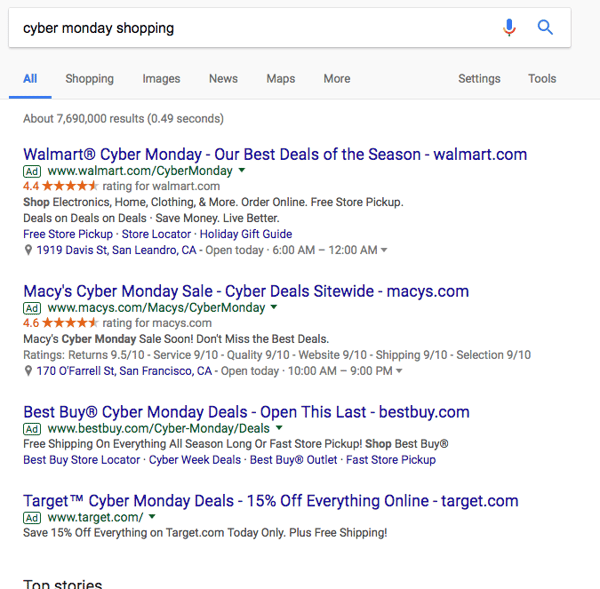 In 2022, Google Maps was the most downloaded navigation app in the U.S. with 9.12 million downloads. This means local businesses can potentially increase foot traffic by investing in a Google Maps advertising strategy.
This also extends to Google Shopping ads. While Google Shopping is a free platform, ranking for the top results will require much effort.
However, sponsoring product listings can boost customer reach immediately. Once your ads heighten your brand exposure, SEO marketers can improve the success of their listings by optimizing products for quality keywords.
Some of these products attract better results on different devices. For example, 89.5% of YouTube users access the website on mobile devices, compared to 10.5% who visit YouTube's desktop website. If you're investing in YouTube video ads, ensure they're optimized for mobile.
Learn More: Different Types of Online Advertising to Increase Brand Awareness
8) Makes Retargeting Simple
Google Ads makes it simple to host a retargeting campaign. This allows you to deliver ads to customers who had visited your website but perhaps not taken any action.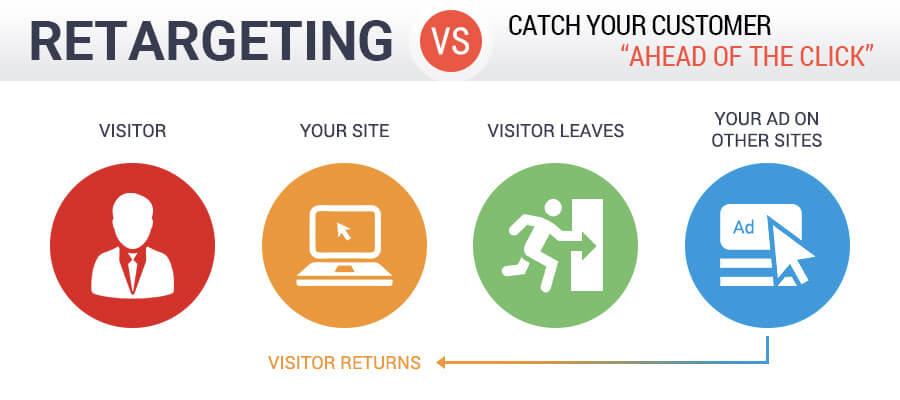 Investing in a retargeting campaign is worth it. 97% of prospects leave your website without buying anything. Retargeting ads will keep your brand fresh in your prospect's mind, encouraging them to feel compelled to make that purchase.
Earlier, we discussed adding Pixel to your website. This tool tracks the cookies on your website, collecting first-party data to identify who viewed your website. This data will also uncover key demographics, identifying your target audience and why they may be interested in your brand.
Advertisers can put this data in Google Analytics to create a customer persona. Linking your Google Analytics and Ads account will streamline the customer data collection process, ensuring you always retarget existing visitors.
One of the best retargeting strategies to improve your campaign is cross-channel advertising. This is when brands display their ads on various outlets, enhancing visibility. Since Google owns different outlets and has countless partners, your ads can appear in several places simultaneously.
With cross-channel advertising, brands must create different ads matching each platform. For example, companies can post video ads on YouTube and local ads on Maps.
Google Ads are highly versatile – from display to search ads, brands can create different advertising mediums to appeal to various consumers. These efforts will increase the effectiveness of your Google Ads campaign, and you'll have a better chance of converting existing leads.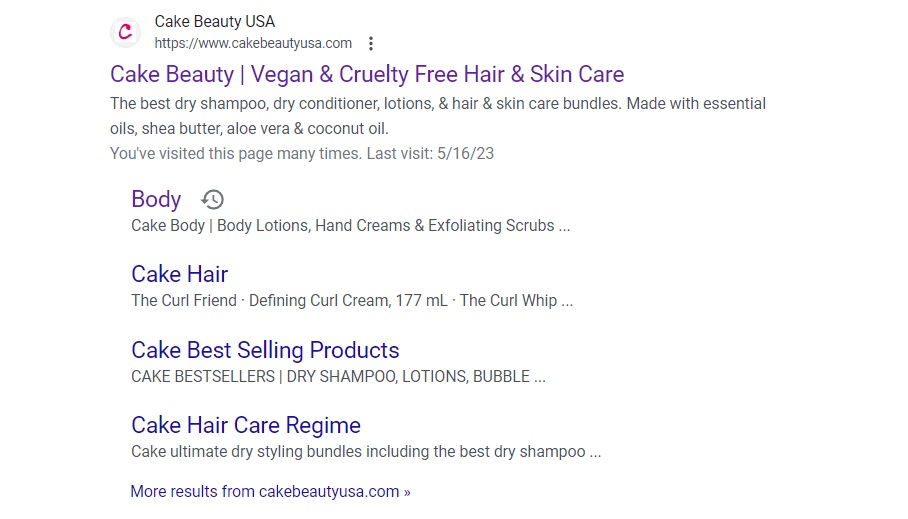 Retargeting services take this even further. With Google Ads, brands can create dynamic ads that target the exact product leads were considering. If a lead searches for a brand, Google will show them a clock icon on the search engine result, meaning they previously visited that website or page.
9) It's Measurable and Scalable
On Google Ads Manager, advertisers can use various metrics to track the success of their campaign. Google offers resources to navigate its tools and track the right metrics.
To ensure campaign success, advertisers should track the following metrics:
CPC
ROI
Conversion rate
CTR
Search impression share
Quality score
Ad spend
There are also several tools to keep your ads scalable. This will ensure your campaign will be successful while saving time and money.
The best place to start is to use Google's automation tools. For example, with Ad Customizer, brands can automatically adjust their dynamic ads and messaging to fit their target audience. The customizers will adapt your ads in real-time to fit your market, so advertisers don't have to constantly update their ads.
10) Returns a High ROI
With Google Ads, companies can still convert leads and increase sales while improving their ROAS. This will result in a high ROI, especially if you control your spending.
The key to an exceptional ROI is to monitor ad spend while generating sales. You can set a budget on your Ads Manager account, and Google will use automation to ensure that you don't overspend. Advertisers can control this in the Billing part of the Performance section of their account.
If you're still not seeing the desired results, you can change this dollar amount to spend more or less. Keep in mind that Google only budgets per day. If your advertising plan uses a monthly budget, they recommend you divide that figure by 30.4 to get your daily spending limit: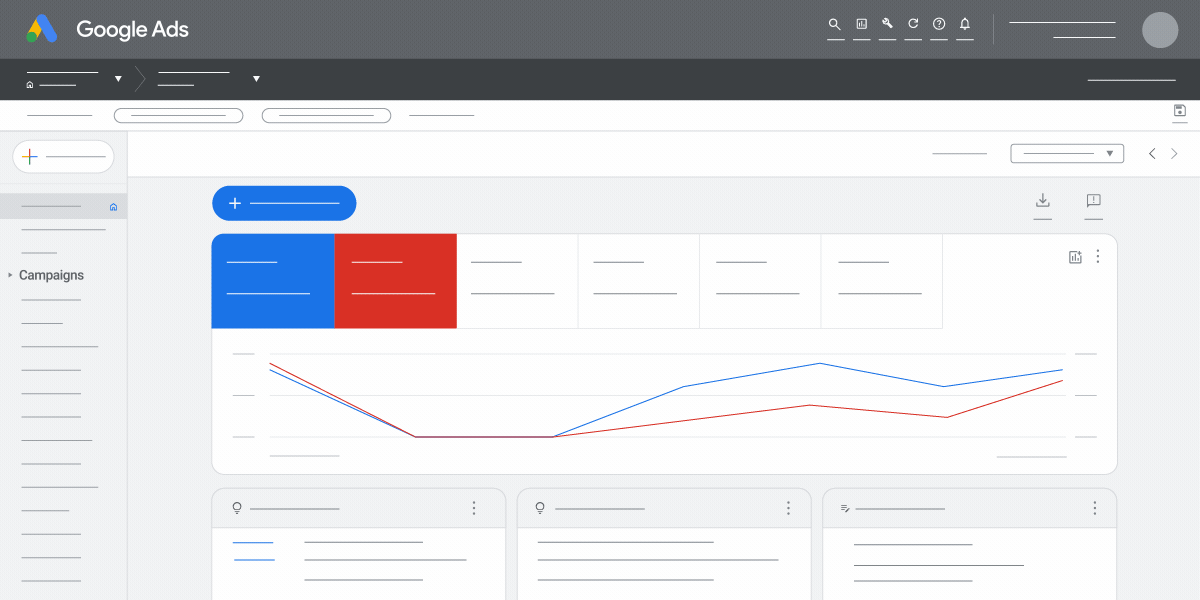 Advertisers can use this budget toward all of Google's advertising products and choose which strategies they want to prioritize in their campaign. In fact, conversion rate optimization and PPC are said to be the marketing methods that generate the best ROI.
You may also like: Business Growth Strategies: Optimizing Partnerships for Success
Take Advantage of the Benefits of Google Ads
There are many benefits of Google Ads, making it the prime channel for your advertising strategy. Google owns various web channels and has numerous partners. Optimizing your campaign for these outlets will increase your brand awareness and boost sales.
Google can also optimize your campaign to retarget past leads, increasing conversions. Brands can experience these results faster than organic marketing or combine SEO and Google Search Ads to improve visibility on a broader scale.
If you're ready to level up your business with Google ads, Single Grain's paid ads experts can help!👇