2020 was the year that divided the world into pre-pandemic and post-pandemic strategies. The surreal situation changed customer preferences and their buying behavior, which has compelled marketing professionals to revamp their strategies.
The expectations of your subscribers and the tactics that your email teams use have changed. Owing to this, it has become imperative for email marketing professionals to adapt to evolving customer behaviors and needs.
So, what kind of twists and turns can we anticipate in the world of email this year? Let's explore the email marketing trends that we can look forward to in 2023 and the years to come.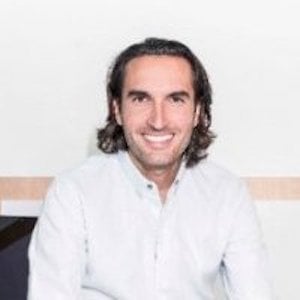 Yaniv Masjedi

CMO, Nextiva

Their expertise has helped Nextiva grow its brand and overall business
11 Email Marketing Trends You Can't Ignore in 2023
From hyper-personalized content to BIMI emails, from AI to empathy, we'll cover everything you need to know to take your email marketing to the next level. So let's dive in!
1) Agile Email Marketing
Adapting and pivoting at a moment's notice will be of utmost importance this year and beyond. That's where agile email marketing comes into the picture.
Agile email marketing is the process of using data and analytics for continuous iteration of your marketing campaign by way of testing and experimenting in collaboration with other teams.
The agile methodology helps streamline email marketing operations while adopting a trial-and-error approach. Consequently, you will be able to overhaul your email strategy as your data and subscribers change.
Agile marketing works on six principles and four shifts, as represented in this diagram: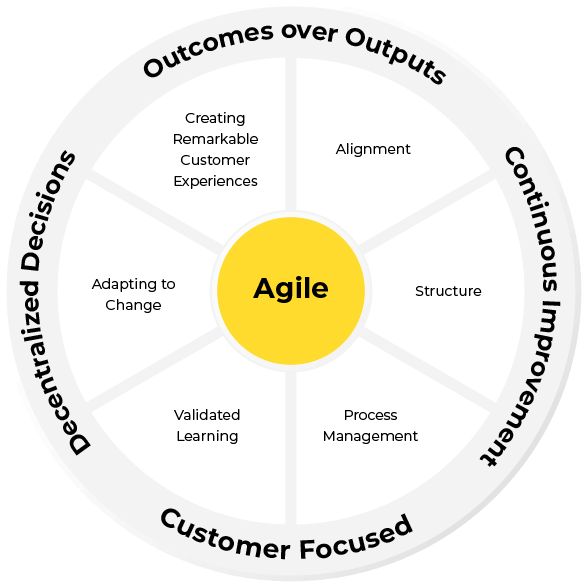 By following the agile methodology, you'll understand your target audience better and create a personalized experience in line with the customer's interests.
Working in collaboration is another principle that drives agile email marketing. Litmus has revealed that 52% of marketers spend two weeks or more to produce one email template. On the other hand, taking an agile approach will help you overcome any inefficiencies and expedite this process.
The salient features of agile email marketing are:
It helps to save time in the email workflow.
You can focus on the needs of your target audience.
It gives you greater speed to promote your products or services.
Related Content:
* How to Analyze Your Email Campaign Performance and Optimize It
* How to Use Personalization to Increase the Impact of Email Marketing

2) Micro-Segmentation and Hyper-Personalization
Creating targeted emails with relevant content will become more important than ever – and this is where micro-segmentation comes in.
Here's an example: If you are an e-commerce industry email marketer, you can segment your target group into "deal searchers" or "deal buyers" and increase the frequency of promotional emails for these segments. Then keep an eye on the email metrics and optimize your email workflows accordingly.
To create micro-segments, you can use interactive content like quizzes, chatbots, assessments or calculators: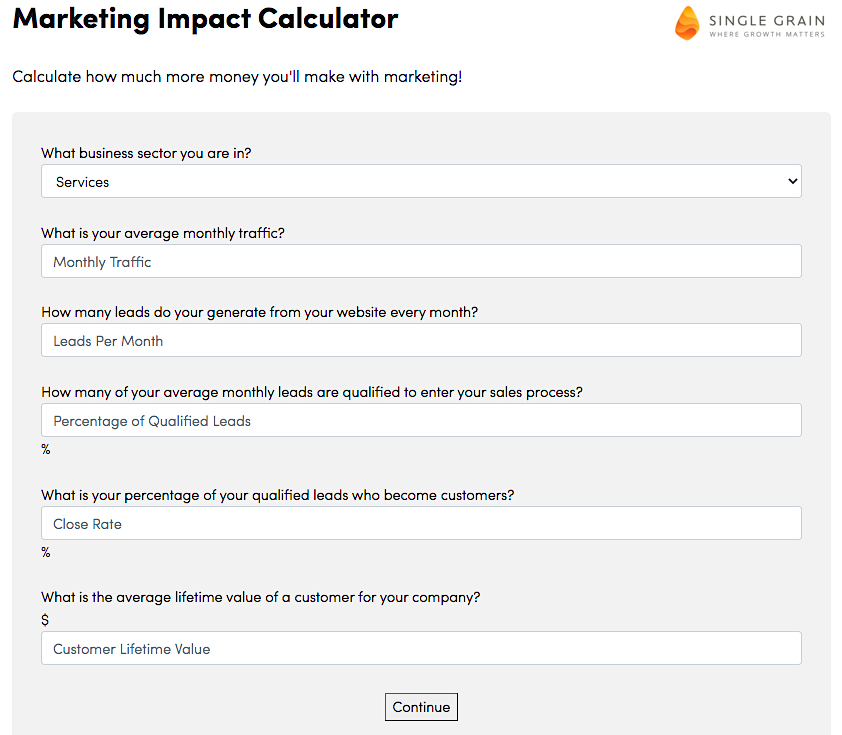 This will not only help you generate more qualified leads, but also increase the likelihood of converting them into paying customers.
Rather than segmenting according to basic parameters like age, gender and geographical location, you can carry out advanced segmentation, like past purchases, resources downloaded, and kind of products searched for.
This will provide real value to your email subscribers.  
Related Content: Segmentation 101: A Strategist's Complete Guide to Marketing Segmentation
3) Artificial Intelligence
Marketers will strive to create humanized automated emails with a personal touch. They will use AI-powered tools to send out triggered emails that are more relevant for the users and thus see higher open rates and click-through rates: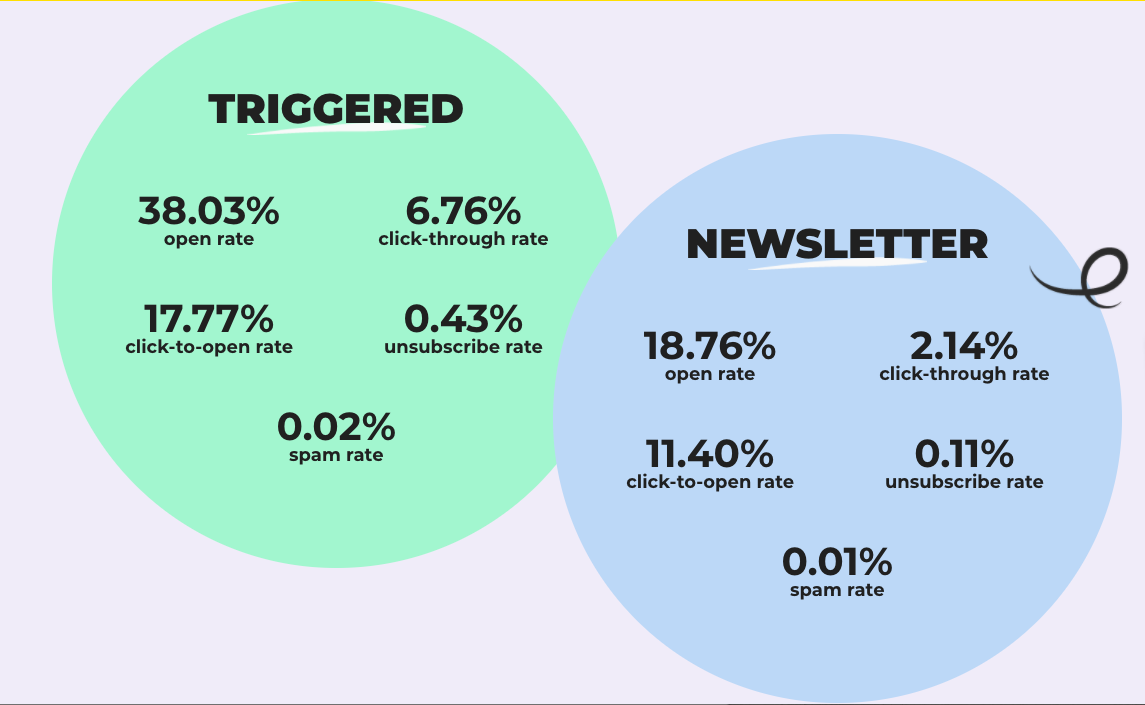 Robust CRM tools like Marketo and Salesforce come with features like predictive analytics and lead scoring models that allow you to send impactful emails that are perfectly aligned with the customer's expectations.
Amazon and Netflix have aced their email marketing game by using this technology. They send out recommendations based on the past behavior of the customer. For instance: If someone has searched for "royal blue dresses," Amazon will send out a product recommendation email showcasing matching footwear and earrings.  
Similarly, Netflix sends out movie recommendation emails based on the user's previous watching history: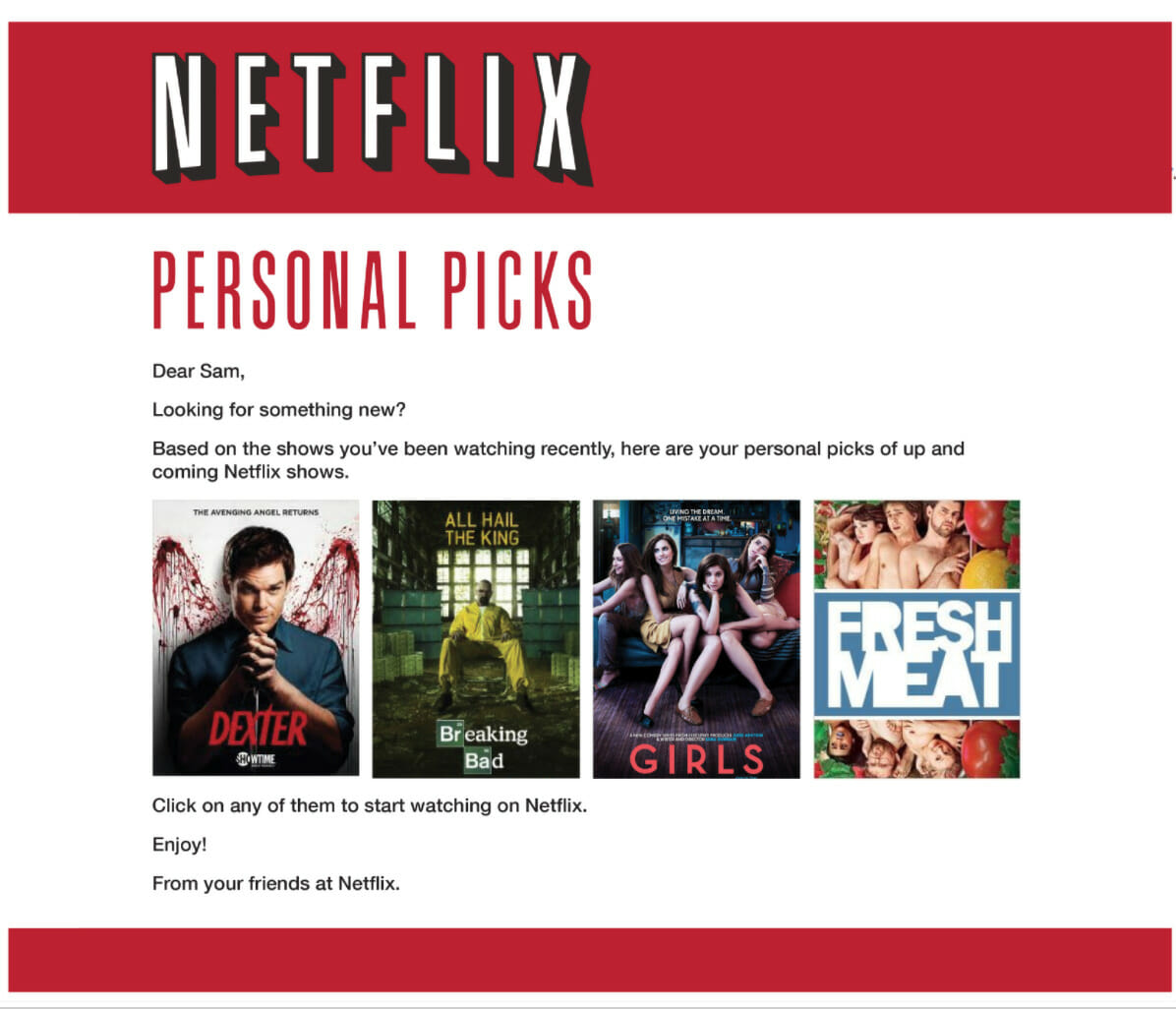 Interestingly, you can also use Artificial Intelligence to draft more engaging subject lines and improve your email open rates. Tools like Phrasee can help you do the same. They work on the principles of Natural Language Processing (NLP) and computer algorithms to predict what kind of subject lines will resonate the most with the subscribers.
Related Content: How Artificial Intelligence Is Revolutionizing the Digital Marketing Sphere
4) Empathetic Tone in Emails
As the world struggled through a brutal lockdown pandemic last year with riots and an increase in overt racism and violence, it was (and continues to be) of utmost importance to be sensitive toward the sentiments of people. Therefore, you must always maintain an empathetic tone in your emails.
Many businesses and individuals are still going through a tough time, so you must adjust your tone and email marketing strategy according to the situation. Consider pausing your email automations or any other scheduled communications, including push notifications and text messages, in case there is any regional emergency or situation of unrest.
Remember that your subscribers might be customers or followers of your brand, but they are human first and expect a considerate rather than pushy marketing approach from you. Whether it is the visuals, the cadence of the message or the words used ("Our clients are killing it this quarter!" is probably not appropriate during these times), everything must reflect empathy and compassion for your subscribers.
Really Good Emails sends out a warm email to urge their subscribers to spread love and stand by each other in the tough times:

5) Visual Email Marketing
As human minds are programmed to process visuals 60,000 times faster than text [Editor's note: Regarding the 60K stat, you may want to read this article], visual email marketing has gained immense popularity in recent times. Venngage has revealed that:
68% of marketers said that visual content was either "essential" or "very important" to their marketing strategies.
Email marketers usually include different types of visuals, like static images, GIFs, illustrative animations, 3D images, cinemagraphs and videos, in their emails to grab the subscriber's attention. While this does not mean that plain text emails will become obsolete, visually rich emails stand out in the subscriber's inbox. In fact, brands that include visual content have a 7x increase in conversion rates.
In 2023 and the days to come, more and more marketers will make use of visuals to up their email marketing game. Email designers are experimenting with different types of layouts, like monochrome designs, gradients and textured background, to add visual oomph to the emails. 
Let me share some of my favorite visual email marketing examples with you:
Uncommon Goods has used a beautiful cinemagraph to promote their indoor S'mores fire pit and tempted readers to buy it:

Tough Mudder has made their email fun by emulating a hilarious chat conversation and presenting it as a GIF:
ILIA has used a monochromatic layout to make the products stand out and grab the subscriber's attention: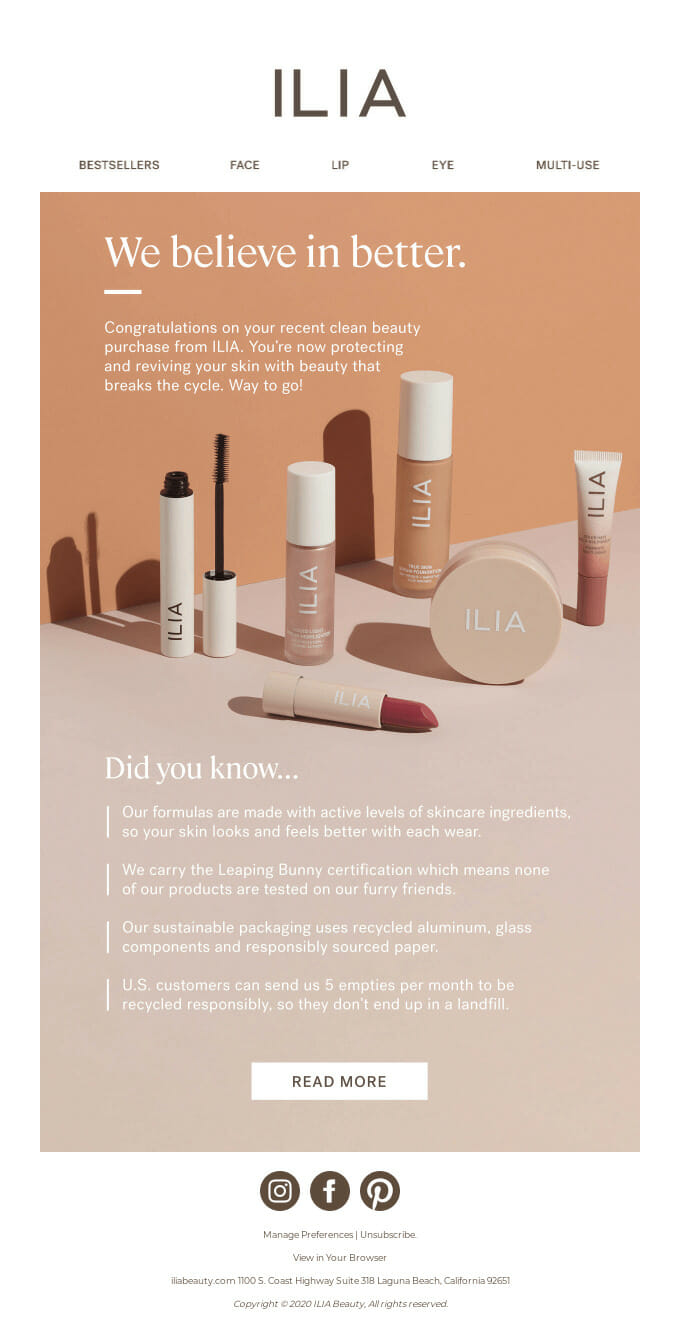 If used in the right way, visuals can enhance the overall appeal of your emails and make it all the more impactful for the readers.    
6) Adoption of BIMI
According to a 2021 report by DMA: 
68% of users have to recognize the email sender – i.e. the brand – before they will open it.
In line with the same research, there is a modern approach known as BIMI that will come to your rescue: "BIMI, short for Brand Indicator for Message Identification, allows domain owners to coordinate with email clients to display brand logos next to authenticated email messages." This will help subscribers recognize your brand instantly and encourage them to open your email.
Here are some reasons why you must adopt BIMI at the earliest:
BIMI increases authenticity and builds trust with the recipients.
It boosts brand visibility and increases your reach.
BIMI acts as a shield against fraudulent emails and phishing efforts.
It may also increase your email conversion rates.
You will be able to ensure a higher deliverability rate by implementing BIMI.
Take a look at this image to understand how brands can implement BIMI: The sender's logo is showcased in the inbox, which adds another layer of security to your email campaigns: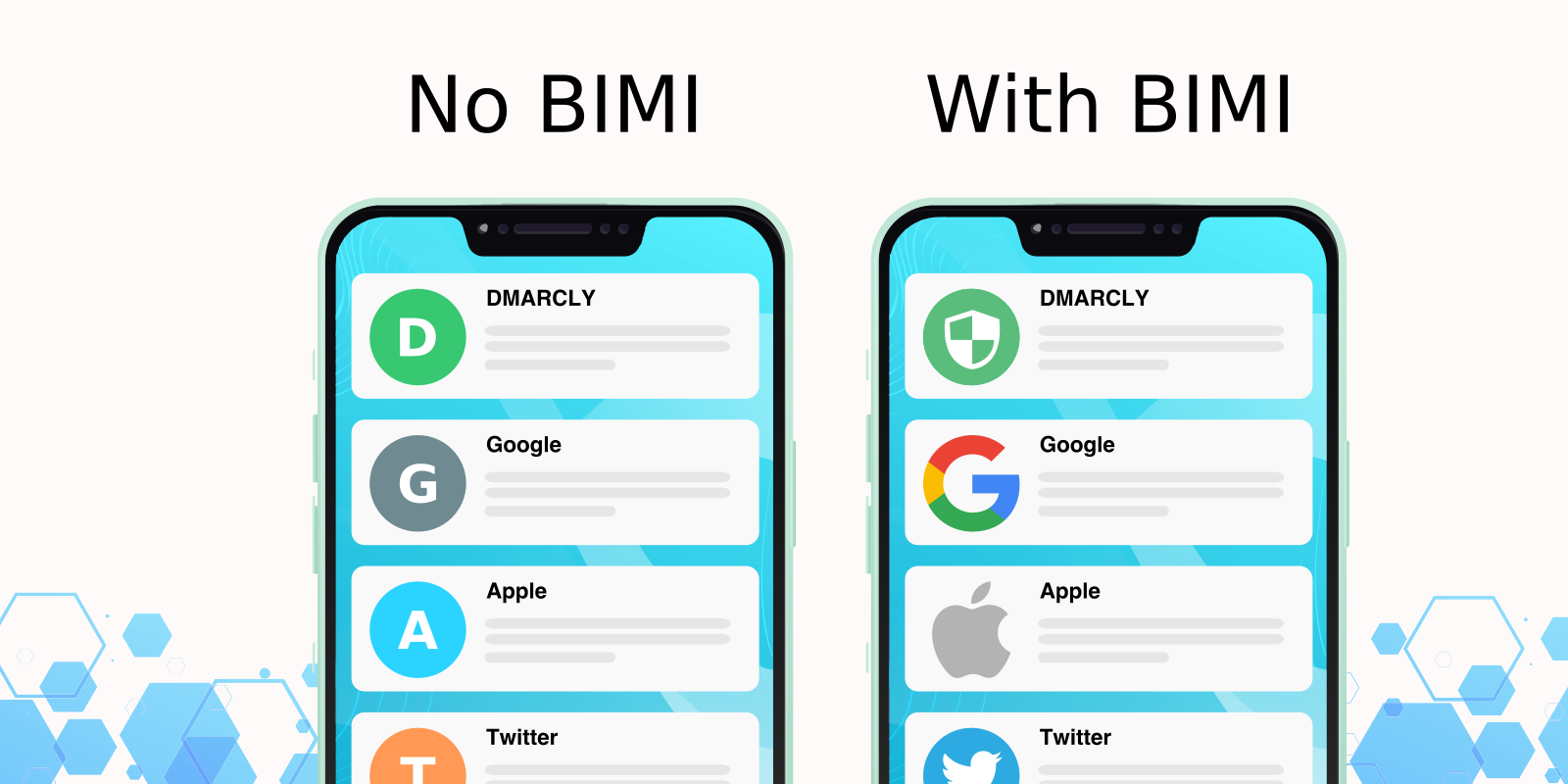 Related Content: How Poor Website Security Negatively Impacts SEO Rankings
7) Dark Mode in Emails
Many people prefer to access their emails in dark mode, which Apple launched in the fifteenth release of the desktop Operating System, macOS Mojave, in September 2018. A year later, Gmail introduced dark mode for Android, iOS devices, and iOS Mail.  
As far as the adoption of this new trend is concerned, 81.9% of people use dark mode wherever available, as reported by Android Authority in March 2020.  
Not designing a dark mode compatible email could hamper your sender reputation as well as deliverability rate if people are not able to access it. Hence, your emails should always be designed with this new display setting.
Here is an example of how a well-designed email would render in dark mode: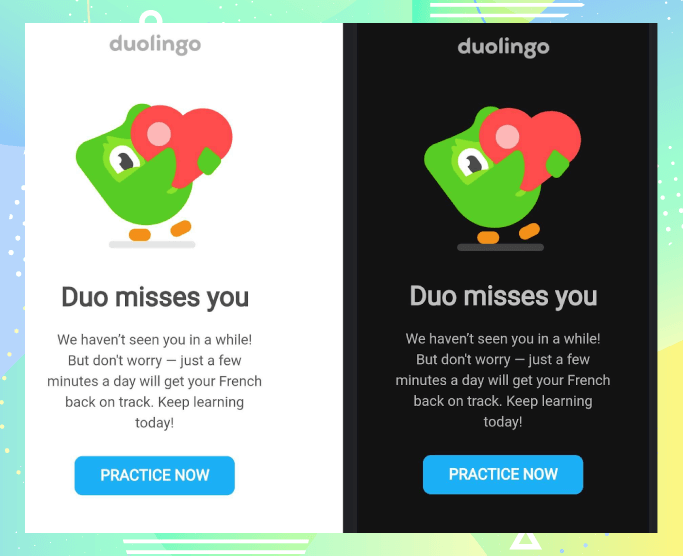 And here is another example of a dark mode email:
It is quite likely that all the popular email clients will start supporting dark mode in the days to come.  
8) A/B Testing
With the changing preferences of customers, A/B testing will be an indispensable part of the email marketing strategy. Just guessing what is working well does not work any longer.
Employ A/B split testing to learn more about your audience and what kind of emails would resonate the most with them. This will enable you to send customer-centric emails that leave a deeper impact and bring conversions. You can test elements like subject lines, type of visuals used, CTA placement, CTA copy, and email personalization.
The email marketers at Swiggy tested two different subject lines (wording and emojis) for their subscribers: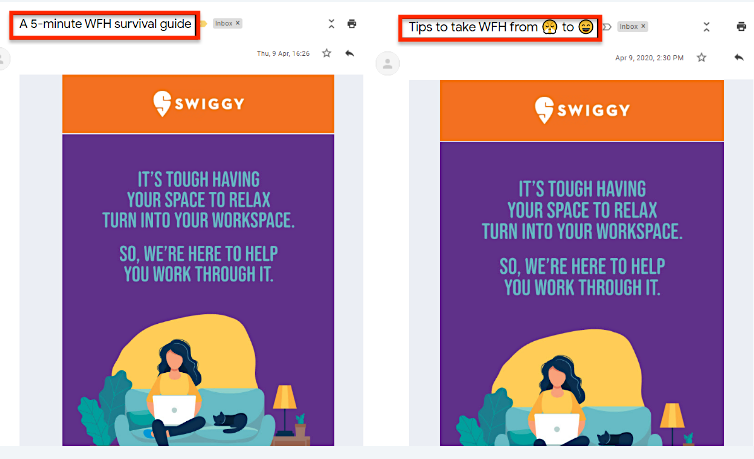 Related Content:
* What Is A/B SEO Testing?
* 5 Important Landing Page Elements You Should Be A/B Testing

9) AMP (Accelerated Mobile Pages) in Emails
A few years ago, Google released Accelerated Mobile Pages (AMP), a solution that improves the experience of mobile users by making your site load much faster.
Accelerated Mobile Pages (AMP) is still one of the fastest growing trends in the world of email marketing and design. It runs on the wheels of CSS, HTML and JavaScript framework. With the help of this technology, you can send emails that allow users to take action without getting redirected to any third-party website or app. For example: Subscriber can fill out a form, respond to a survey or easily complete a purchase from the email itself.
Currently, email clients like Gmail and ESPs like AWeber, SparkPost, Twilio Sendgrid, Amazon SES, and Amazon Pinpoint support AMP in email. It is anticipated that in the near future, many other email clients and ESPs will extend support to AMP in emails as well.  
Email Uplers (erstwhile EmailMonks) has created a beautiful sample email with the help of AMP. In addition to an accordion and slider, we have included a subscription form and contact form to demonstrate the usage of AMP: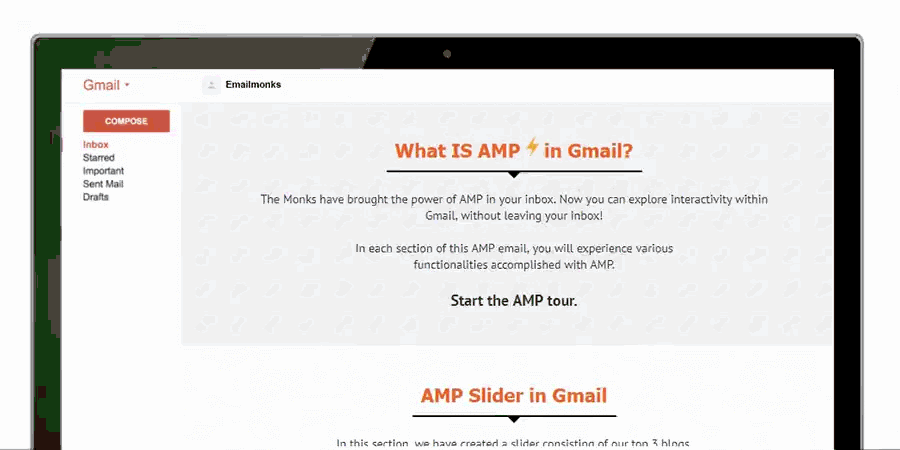 10) Accessibility in Emails
Quite a lot of subscribers on your list may be using assistive technologies like screen readers to access emails. In order not to exclude the one billion people across the globe who live with a disability, you must follow all email accessibility best practices.
Some of the accessibility tips that all email marketers must keep in mind for their future campaigns are:
Add semantic tags like <p>, <h2>, and <h3> to guide the reading flow of the email.
While using visuals, always add suitable Alt-text to go with it so that a screen reader can read the description of the image.  
If you are using GIFs, the flashing rate of the animation should not be between 2 Hz to 55 Hz as this can aggravate the condition of photosensitive epilepsy.
Use a proper color contrast to make it easier for color blind people to read your emails.
Your subscribers are expecting an inclusive experience through your emails.
Related Content: 4 Ways to Ensure That Your Website Meets Accessibility Standards (& You Avoid Penalties!)
11) Omnichannel Marketing Approach
There is no doubt that email is one of the most effective marketing channels. However, you must not rely on a siloed marketing approach. In other words, you should adopt an omnichannel approach to your marketing. This means providing a consistent experience across all social media platforms, push notifications, and SMS communications.
Studies show that brands with omnichannel strategies retain an average 89% of their customers, compared to 33% of companies with a single-channel strategy: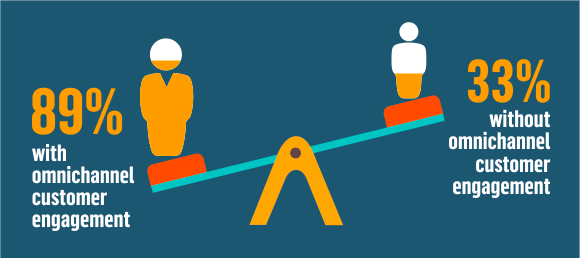 An omnichannel strategy is important because it enhances the customer experience by giving them seamless transactions. In other words: "Whatever quality of communication and support a person receives on channel one, they will also receive on channel two."
See how Skillshare has shared the same message through their email as well as social media page: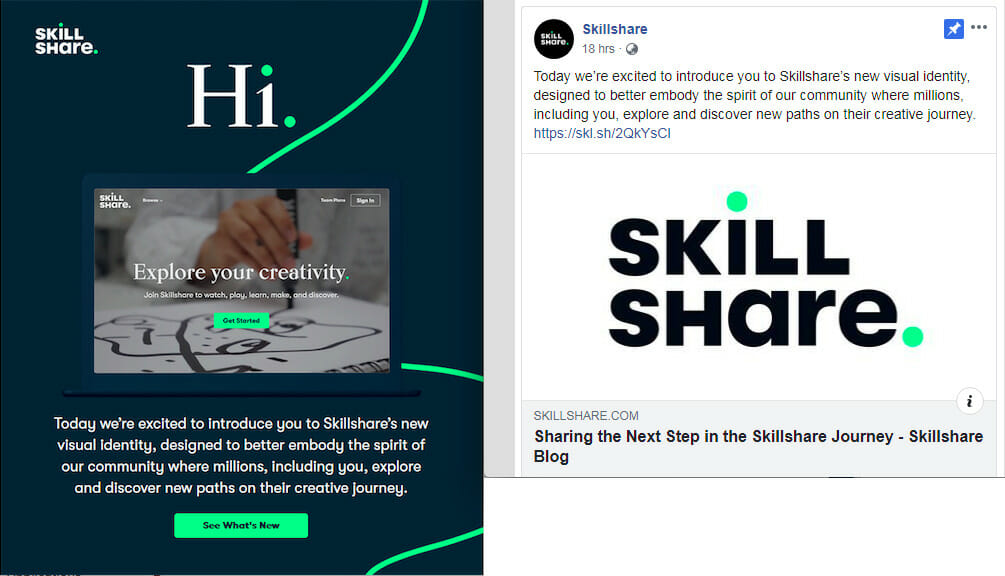 Learn More: Omnichannel Marketing: Using the Content Sprout Method to Overcome Info Overload
Wrapping Up
In addition to email marketing best practices, email marketers should also adopt these advanced technologies like micro-segmentation, hyper-personalization, AI-driven email automation, AMP and BIMI. This will take the subscriber experience to the next level and make email marketing all the more rewarding in terms of sales and conversions.
---
More Content on Email: