Inbound marketing has become an essential part of successful marketing strategies, as it provides a more customer-centric approach that resonates with today's savvy consumers.
But constantly trying to access your target audience can be a tedious endeavor, and it may not always pan out the way you need it to.
In this post, we'll go through six of our inbound marketing case studies to showcase the utility and effectiveness of inbound marketing tactics and strategy — and hopefully inspire your own strategy.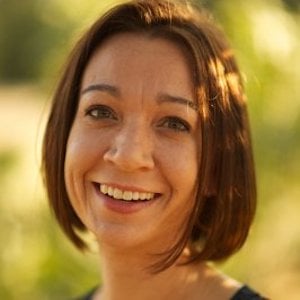 Kim Cooper
Director of Marketing, Amazon Alexa
Single Grain enables us to increase our impact without increasing our headcount
What Is Inbound Marketing?
Inbound marketing is a marketing strategy that aims to attract potential customers through the creation of valuable content and experiences that align with their interests and needs.
Instead of interrupting potential customers with intrusive ads, inbound marketing seeks to engage them by providing useful information that helps them solve problems and make informed purchasing decisions.
Examples of inbound marketing tactics include:
Content marketing: Creating blog posts, articles, videos and other types of content that provide helpful information about a particular subject of which you are an expert — and can (via a CTA) lead to your products or services.
Search engine optimization: Optimizing your website and content via SEO to rank higher in the SERPs for relevant keywords and phrases.
Social media marketing: Using social media platforms like Facebook, Twitter or Instagram to engage with potential customers, share your content and build your audience.
Email marketing: Sending personalized emails to subscribers who have opted in to receive your messages, and providing them with exclusive content and special offers.
Webinars and events: Hosting online or in-person events that provide educational content and allow potential customers to interact with your brand.
Using inbound marketing strategies is a great way for businesses to not just attract more qualified leads, but build trust and credibility with their audience through offering something (usually for free) of value.
Learn More: What Is Inbound Marketing?
6 Inbound Marketing Case Studies to Help You Understand the Potential of Your Digital Marketing Strategy
Case studies are great because they give you the before and after pictures of a particular challenge. They act as both a proof of concept as well as illustrate the potential for repeat success.
They can inspire future strategies and showcase how the various aspects of a company complement each other. The whole goal encompassing inbound marketing is to maximize ROI from digital media, and it's made up of the following components:
Attract – Capture the attention of your target audience by providing them with valuable and high-quality content that meets their specific needs.
Convert – Identify and address the pain points your customers have by offering them trustworthy insights, which can help build strong connections and turn visitors into leads.
Close – Make the most of your leads by aligning your marketing and sales strategies. This may involve implementing marketing automation tools, lead scoring, recurring email campaigns and direct follow-ups.
Delight – Prioritize connecting with your customers post-sale. Support and communicate with them to keep them happy, engaged and eager to repeat business with you.

With that frame of reference, let's dive into six case studies, reflect on the key lessons we learned from each of them, and consider how similar approaches might be able to bolster your own brand's online presence.
Learn More: 6 Steps to Prove to Your CEO that Inbound Marketing Can Generate ROI
1) Twenty20: Increased Customer Acquisition Through Inbound Marketing Channels
The Opportunity
Twenty20 needed to overcome growth barriers by addressing two key hurdles:
Reliance on in-house sales
Standing out in a crowded field of digital design resources.
The company wanted to focus on differentiating itself from competitors without the pressure of traditional marketing techniques.
The Challenge
In the crowded market of stock visual media, Twenty20 emerged as an innovative disruptor with a revolutionary take on the traditional approach. Turning their brand mission into a successful company requires a significant amount of time, effort and creativity.
Despite realizing that they had a key advantage over their competitors, subscription revenue growth was stymied by an unreliable and inconsistent sales process.
Our Approach
We developed a customized all-digital inbound marketing solution that combined social media advertising's brand recognition-boosting powers with the urgency of search engine marketing's "value now" method.
We approached the campaign with an Alpha-Beta-Gamma structure that aimed to affordably obtain inventory from enterprise competitors such as Shutterstock and Getty Images.
The
Outcome
Our inbound marketing efforts bore wonderful results, reducing advertising costs by accessing qualified prospects who were likely to interact with the limited trial. The client saw:
Website traffic increased by over 400%.
Free-trial user submissions increased by over 1600%.
MQL CPAs were cut to nearly a quarter of their original cost before the inbound marketing strategy began.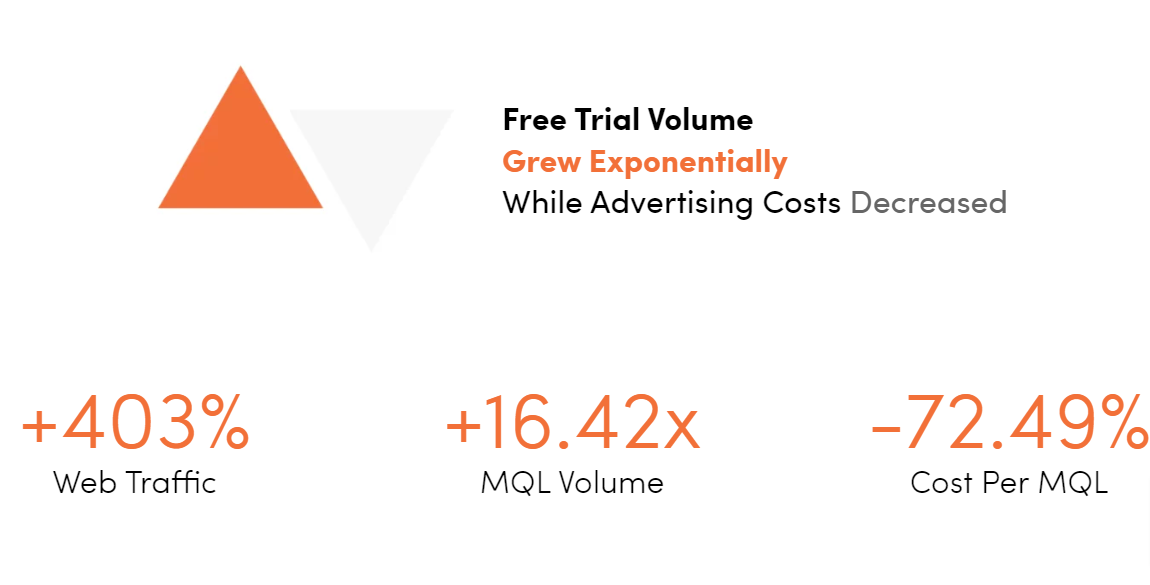 Learn More: 7 Ways Video Helps Inbound Marketing
The Opportunity
For decades, scooters were mainly viewed as toys for kids. However, over time, they've transformed into a popular mode of transportation for high school and college students, as well as serious riders who participate in athletic events. Our client recognized the potential of this market and sought to tap into it by capturing a portion of the demographic's disposable income.
The Challenge
Our client was an expert in the scooter industry, but they lacked the necessary marketing experience in a digital space. Beyond that, the advertising budget was minimal, making it difficult for them to gain visibility.
Our Approach
When dealing with a limited marketing budget, it's easy to overlook paid advertising in favor of organic traffic. However, we knew it was possible to achieve high visibility with paid traffic, and with the client selling a tangible product, e-commerce ads made sense to try.
We launched cross-device campaigns across various platforms such as Google Ads, Microsoft Ads and Amazon Ads. Our intent was to position the company on as many types of devices as possible, especially mobile, given the demographic.
The campaign was diverse, ranging from display campaigns for brand awareness to product-listing ads for those searching for competitor scooters on Amazon. We monitored daily spending and ROI for each channel and ad, quickly eliminating underperforming ads while reiterating successful ones. Our approach was deliberate, maximizing the client's budget to achieve the best possible results.
The Outcome
We were able to turn paid advertising channels into a machine that would repeatedly fund their marketing engine. Over the course of the project, the client generated nearly $1,000,000 in sales revenue, an average of six times their sales figures, before adopting an inbound lead strategy through digital channels.

3) Intuit: Maximized Search Visibility Through SEO Improvements
Intuit (the parent company of TurboTax and Quickbooks) is a well-known name in the tax and personal finance industry. They approached us with the desire to tap into a new market.
The focus of the campaign was to improve their organic traffic through search engine optimization by leveraging their current assets and curating new content that would support their rankability in the SERPs.
The Opportunity
The company saw an opportunity to expand its reach by offering easy-to-use website-building tools to its customers. After conducting thorough research and competitor analysis, Intuit developed and launched the Intuit Website Builder, which we saw as the potential fulcrum to drive inbound leads.
The Challenge
Introducing a new, distinct service in a crowded market is challenging, especially when the company is primarily known for a different service. Moreover, Intuit had to contend with already established, single-focus competitors like GoDaddy.
Our Approach
We felt they needed to gain visibility and increase organic website traffic. Intuit sought our help to create high-quality SEO content that reinforced Intuit's position as a powerful website-building solution. After conducting a competitive analysis, we identified the most effective link-building techniques for Intuit's website-building space and steered into it.
We then focused on increasing our blogging and social media efforts to engage with Intuit's existing community and attract new users interested in website-building solutions.
The Outcome
Through the combined strength of numerous strategic keyword placements, cross-linked content and high-authority backlinks, we were able to escalate Intuit's page rankings tied to highly competitive terms.
This was a prime example of how correlated and diversified content worked together to improve rankability.

Learn More: 17 Effective SEO Techniques to Drive Organic Traffic in 2023
4) Nextiva: Decreased Inbound Cost-per-Lead with Social Media
Nextiva is a robust SaaS platform for unified business communication. The tool includes features like phones with interactive voice response, call analytics, multi-channel and sales CRM platform, live chat software, and online survey software.
They came to us seeking to improve their paid advertising strategy, which we cut by nearly half of what it was prior to partnering with us.
The Opportunity
Nextiva was already successful in attracting leads, but they had higher ambitions for increased ROI by generating more qualified leads and spending less to get them. We saw the opportunity to present their brand on social channels as a method to reach their goals.
Our Approach
We began by identifying and targeting the ideal leads for their business. After defining the most applicable audience segments, we developed messaging and design strategies tailored to appeal to them. With continual split testing, we honed the ads to match the search intent of Nextiva's audience: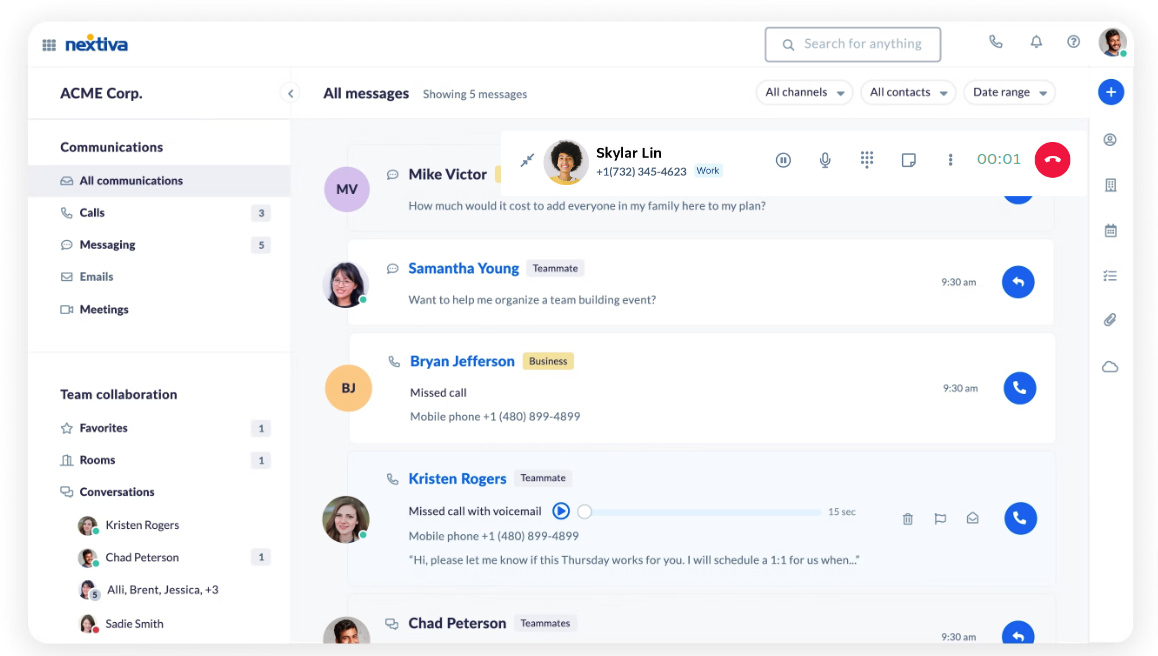 The Outcome
Nextiva's cost per lead was reduced by 41.37% year-over-year through their paid ads strategy. This satisfied their goal to reduce their ad spend while generating more qualified leads, ultimately increasing their lead quality and acquiring more customers for less money.
In this situation, a hair removal clinic owner had already invested significant resources to penetrate their market, and it wasn't panning out the way they wanted. They needed to hire a marketing agency to help them "crack the nut" with their inbound marketing strategy. That's when Single Grain stepped in.
The Opportunity
It used to be that Mom or Dad took a few photographs with the family camera on special occasions.
Now more than 1,000,000,000,000 photos are taken every year. Yup, a trillion. That's also roughly the number of times people can feel self-conscious about how they look, and unwanted hair is a big part of that anxiety. Leveraging this mountain of image assets, we set this client's crosshairs on maximizing their conversion rate.
The Challenge
At one point, the client didn't have to worry as much about imminent competition, but rival clinics eventually entered the scene and created a very congested space.
Moreover, many customers of the clinic were hesitant to discuss their hair removal needs, making it difficult to leverage honest customer testimonials.
Our Approach
Our first step was to acquire as much information as possible.
We conducted on-site and email surveys with customers who were willing to provide anonymous feedback. We then engaged in "mystery shopping," which entailed experiencing the laser hair removal process as a typical customer would. This spanned from the call center to the clinic staff and facilities.
Finally, we analyzed several months worth of call center data to identify detractors and prioritize them based on their impact on the business. This approach allowed us to develop testing ideas and potential solutions.
The Outcome
Our marketing efforts yielded an ROI exceeding 475%. After assembling the research, we surmised that targeting both desktop and mobile traffic were the two most optimal strategies. This resulted in increased conversion rates for not only successful user segments, but also for those that were previously underperforming.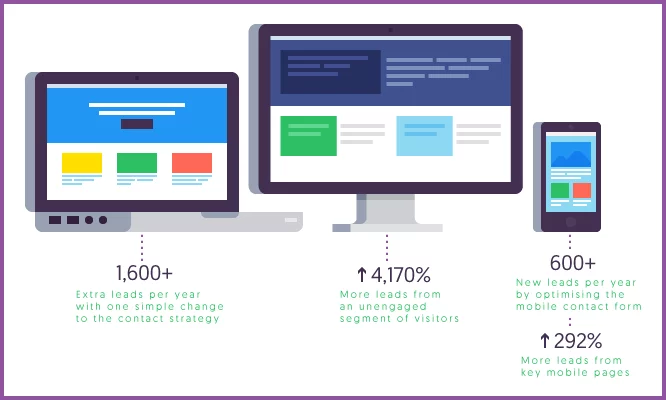 Learn More: Best Inbound Marketing Agency: The Top 6 Choices for 2023
6) Harris Teeter: Increased Post Engagement, In-store Customers and Social Media Reach
Harris Teeter, like many other grocery stores in America, was known for its community involvement, but wanted to establish a strong online presence. To achieve this, they sought us out to improve their visibility on social media.
The Opportunity
We saw Harris Teeter as a large contributor to its community, being a "good citizen" grocery store. We felt it was best to capitalize on that sentiment for an inbound social media campaign.
The Challenge
Due to the narrow profit margins and local customer base of the grocery industry, gaining market share was difficult. On top of that, the majority of grocery store customers are constantly looking to save money, meaning that the frugality of shoppers rippled into a limited marketing budget for Harris Teeter and, therefore, a tighter budget for us.
Our Approach
Our team conducted thorough testing on Facebook to determine the most effective ad creatives, targeting segments, and placements. We then focused on increasing engagement rates once we had grown the social media following.
To reach potential new customers, we used behavioral targeting, including geographic targeting of ads, Lookalike Audiences, and oCPM bidding to maintain longevity with our ad budget.
As social media users have a large appetite for new content, we learned that we had to continually rotate fresh images on social channels to prevent it from getting stale.
The Outcome
Over the course of one inbound marketing campaign, we managed to:
Drive 15,000 people into Harris Teeter stores
Double Facebook outreach over a six-month timespan
Generate over 25,000 conversions from a single coupon offering
Increase social media post engagement by 400%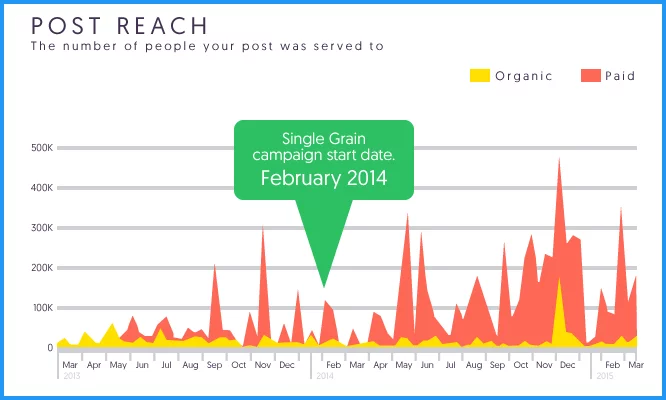 Learn More: How This Ecommerce Store Doubled Its Revenue Using Our Facebook Ads Advice
Closing Remarks on Strategizing Your Own Inbound Marketing Campaign
Strong inbound marketing strategies are increasingly necessary to achieve higher ROI from their digital media. By attracting, converting, closing and delighting customers, you can build strong connections and turn visitors into loyal customers.
From increasing customer acquisition to maximizing search visibility through SEO improvements, these case studies provide valuable insights into how similar approaches can prop up your own brand's online presence.
Whether you are a startup or an established brand, leveraging inbound marketing can help you build a successful digital identity and achieve long-term success.
If you're ready to implement inbound marketing strategies to grow your brand, Single Grain's marketing experts can help.👇