In-app advertising statistics are a great help to any successful digital marketing campaign, helping you reach and engage with your target audience effectively.
From the surge in CTRs for video in-app ads to the prominence of mobile web ads in social media and gaming apps, these stats can give you a better idea of the mobile advertising environment.
In this article, we've assembled 25 of the sharpest in-app advertising statistics that will pull back the curtain on the effectiveness and significance of mobile marketing.
With that said, let's get to it!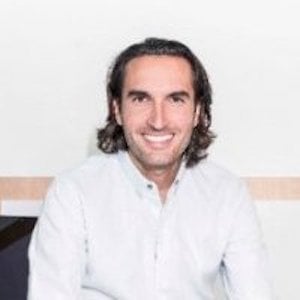 Yaniv Masjedi
CMO, Nextiva
Their expertise has helped Nextiva grow its brand and overall business
25 In-App Advertising Statistics to Supercharge Your Marketing Strategy
There are hundreds of useful data points to glean, but the following really illustrate the power of app advertising on mobile phones.
1) 91% of Smartphone Users Prefer Brands That Personalize Their Offerings (Accenture)
Consumers are getting more and more responsive to brands that leverage mobile behaviors to enhance their mobile advertisements. In other words, they want a tailored experience more often than not.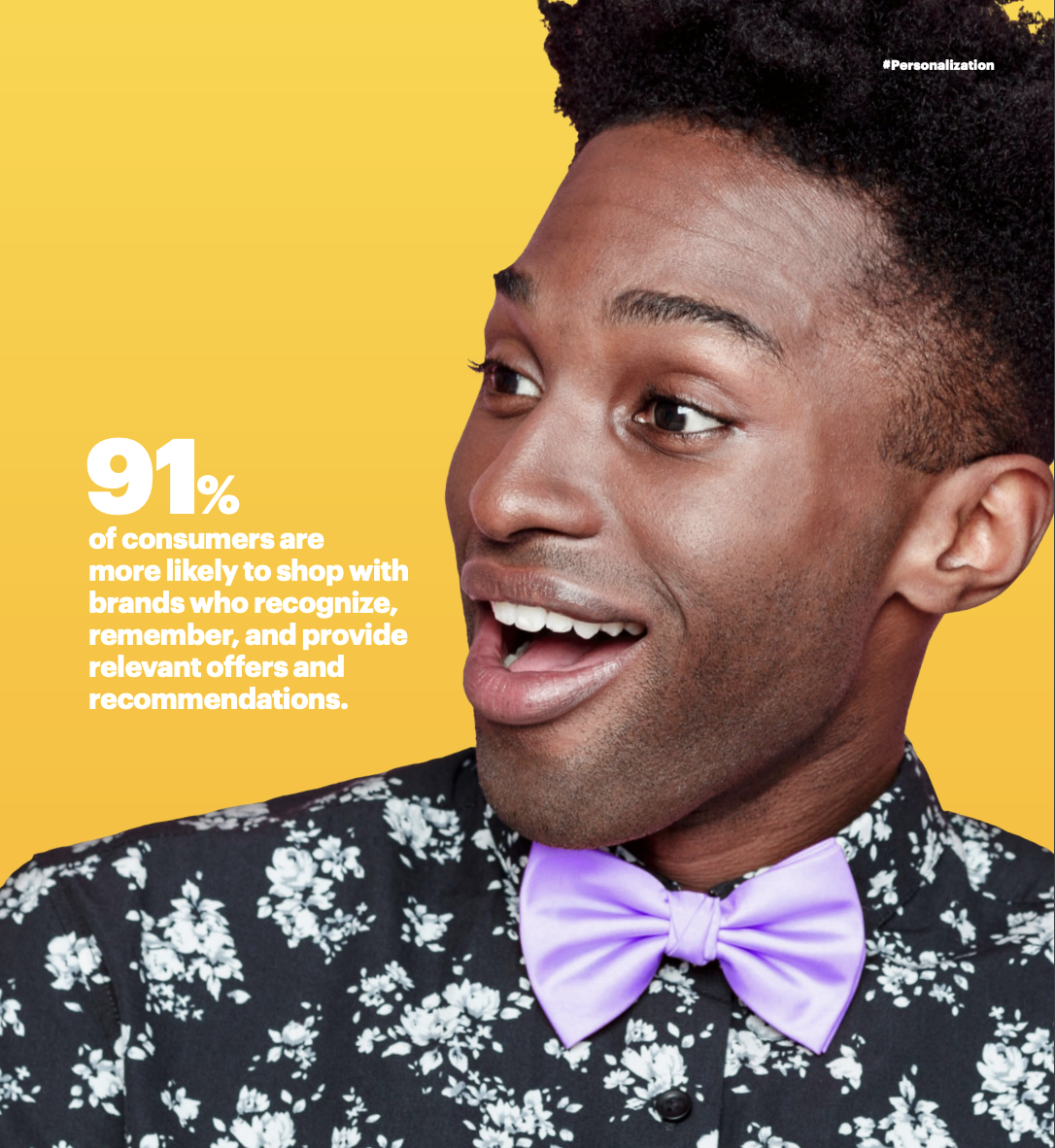 More than 90% of consumers express a preference for personalized offerings, which suggests the potential impact of tailored mobile ads on purchase decisions and overall consumer satisfaction.
2) 64% of all Digital Ad Funds Are Allocated to Mobile Today (Statista)
In the realm of digital advertising, mobile has emerged as the frontrunner, accounting for a substantial 64% of total ad spending.
This dominance reflects advertisers' recognition of mobile's power in capturing audience attention and driving brand awareness and conversions.
Dive Deeper: 11 Brands That Are Doing Mobile Advertising Right
3) Video Ad Spend on U.S. Mobile Devices Is Predicted to Leap from $48.18 Billion to $73.14 Billion by 2026 (Basis)
The expenditure on video ads on mobile devices in the U.S. is projected to more than double from $48.18 billion USD to $73.14 billion USD by 2026.
This substantial increase underscores the growing popularity and effectiveness of mobile video in-app ads in capturing audience attention and driving engagement: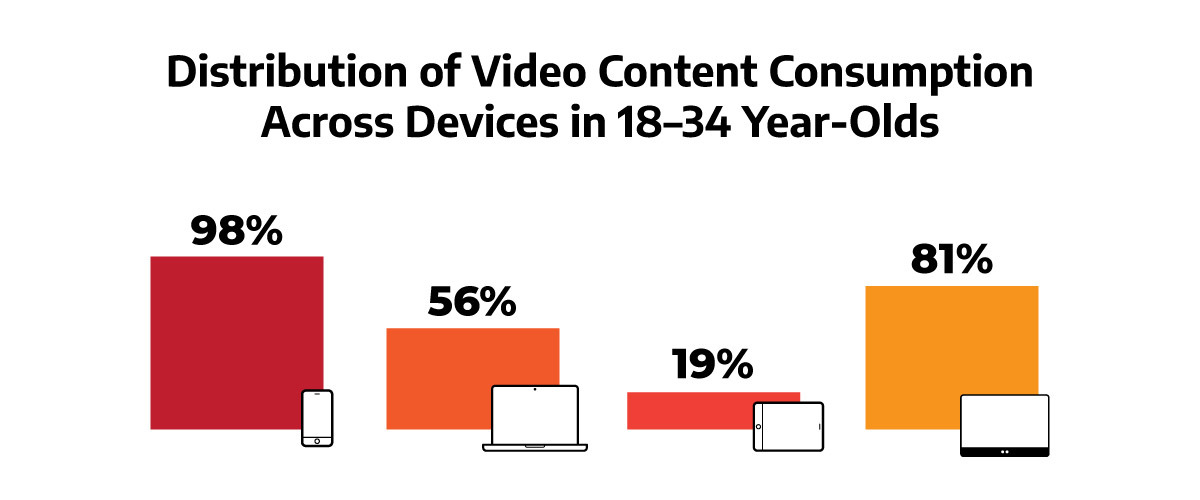 4) The U.S. Is the Largest Global Market Based on Mobile Advertising Spend ($165 Billion) (Statista)
The United States continues to lead the global mobile advertising landscape, with an impressive $165 billion USD spent on app advertising in 2022.
This substantial investment reaffirms the country's position as a frontrunner in embracing app advertising strategies and underlines the immense value businesses see in targeting the U.S. mobile audience.
5) Social Media Makes Up 39% of the Most-Used Mobile Apps (Review42)
Social media mobile apps dominate the app landscape, with 39% of the most popular applications falling under this category.
This showcases the widespread popularity and influence of social media platforms in capturing user attention and engagement: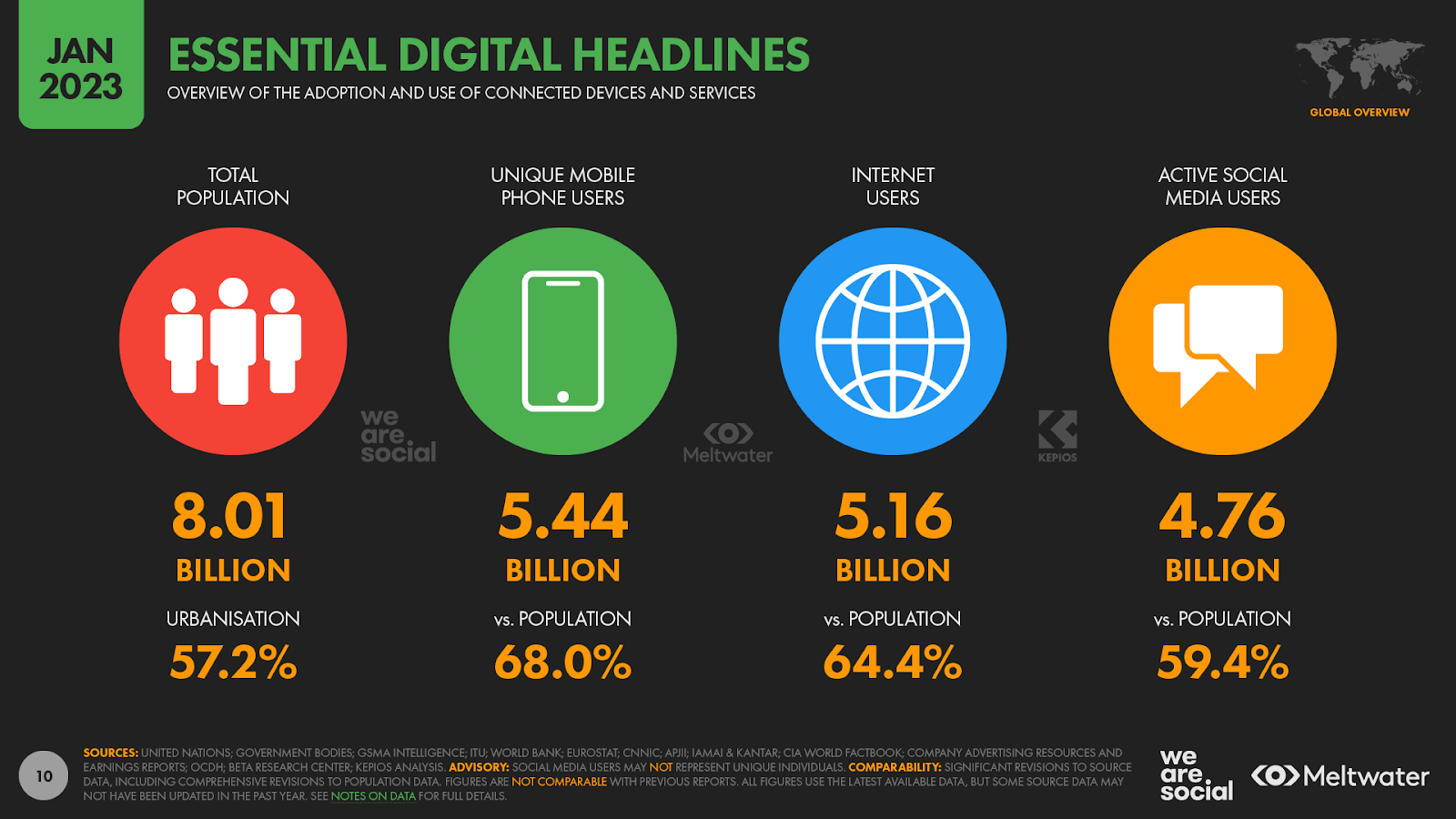 Dive Deeper: Social Media Marketing for Business Owners: How to Get Started in 2023
6) U.S. Marketers Devote 13.7% of Their Marketing Budget to Mobile Marketing (Statista)
Mobile marketing has become an integral part of American marketers' strategies, with 13.7% of their marketing budgets allocated specifically to mobile last year.
This dedicated investment underscores the recognition of mobile's effectiveness in reaching and engaging target audiences, as well as its potential for driving positive business outcomes.
7) By 2024, Mobile Marketing Will Amount to Nearly $399.6 Billion (Market Splash)
Mobile advertising spending is projected to exceed $399.6 billion USD by 2024, indicating the continued growth and significance of mobile advertising as businesses invest in reaching and engaging audiences on mobile platforms.
Dive Deeper: App Store Optimization (ASO) Strategies for New Mobile Apps Launching in 2023
8) Mobile Ad Spending on Social Media in the U.S. Is Expected to Grow to $108.5 Billion USD in 2026 (Statista)
The U.S. is expected to see a substantial uptick in spending on mobile social media ads, projected to increase from $53.6 billion USD in 2021 to a substantial $108.5 billion USD by 2026.
It goes to show the growing importance of leveraging social media sites to connect with consumers and deliver targeted advertising messages.
9) Click-Through Rates of In-App Video Ads Have Grown by 300% (InMobi)
The click-through rates for video in-app ads have experienced an extraordinary surge of 300%, showcasing a remarkable increase in user engagement and interaction with video content within mobile applications.
Average CTRs of in-app video ads are 7.5X higher than for display ads.
And mobile video ads have a view rate of 79%:

This rise indicates the growing effectiveness and appeal of video advertising on mobile platforms.
10) 94% of Facebook Ad Revenue Is from Mobile Devices (Techjury)
At the end of last year, an astounding 98% of Facebook's total revenue was derived from advertising, with mobile devices contributing a significant 94% to their ad revenue.
This strong reliance on mobile platforms shows us the importance of mobile advertising for Facebook's business model and highlights the increasing shift towards mobile consumption and engagement: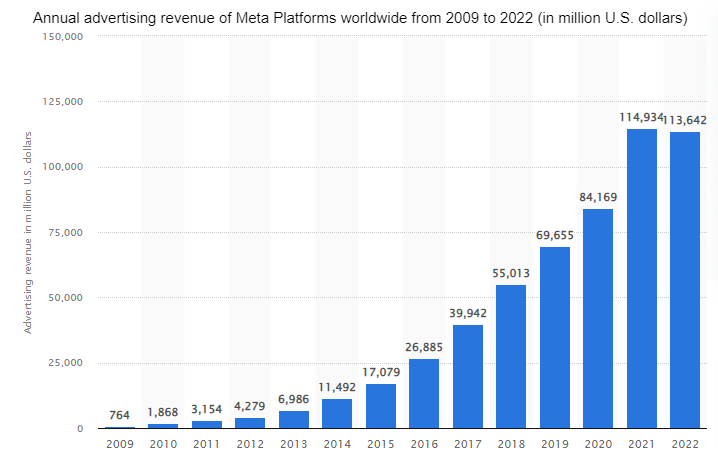 11) 60% of People Worldwide Use Social Media in Some Capacity (Statista)
Social media is a primary staging area for mobile web ads, with a staggering six out of ten smartphone owners across the globe actively using various social media platforms.
This global adoption presents businesses with abundant opportunities to connect with a vast audience and leverage social media's reach for effective mobile ad campaigns.
12) Mobile Ad Spending Hit $336 Billion in 2022, Despite Tightening Marketing Budgets (Data.ai)
Despite shrinking marketing budgets in certain areas, mobile ad spending is on a steady upward trajectory, surpassing $336 billion USD in 2022, and it is anticipated to reach $362 billion USD by the end of 2023.
This growth in mobile ad spending showcases the continued importance and effectiveness of mobile advertising in capturing consumer attention and driving business growth.
13) Global Revenue Generated via Mobile Purchases Estimated to Reach 68.74% in 2027 (Statista)
Projections suggest that the market for in-app advertising will witness a remarkable upswing in 2027, with an estimated global share of 68.74% of revenue coming from mobile transactions.
This anticipated surge underscores the increasing importance of mobile platforms as key revenue generators for the in-app advertising industry.
Dive Deeper: Apple Search Ads: How App Publishers Can Get to the Top of the App Store
14) Mobile Accounts for 96.5% of all U.S. Native Display Ad Spending ($84.57 Billion) (Basis)
In-app advertising dominates native display ad spending in the US, accounting for a remarkable 96.5% ($84.57 billion USD) of total spending.
As if it couldn't get more extreme, it is expected to increase further, reaching 97.9% in the coming year, showing the effectiveness and preference for native mobile ads among advertisers and consumers.
Dive Deeper: Native Advertising for SaaS: A Perfect Alternative to Facebook Ads
15) 77% of Smartphone Shoppers Are More Likely to Purchase from Companies with Efficient Mobile Apps or Websites (Webinarcare)
A whopping 77% of smartphone buyers are more inclined to make a purchase from businesses whose websites or apps provide a seamless and user-friendly purchasing experience. This underscores the importance of optimizing mobile platforms to facilitate easy and convenient transactions for customers.
16) Global Mobile Marketing Market Estimated to Reach $57.85 Billion USD by 2030 (Statista)
The global mobile marketing industry is expected to skyrocket to a staggering $57.85 billion U.S. dollars by 2030.
The exponential growth we've seen highlights the immense potential and attractiveness of mobile marketing for businesses across diverse sectors.
17) 69.4% of Mobile Users Aged 16-64 Use Mobile Shopping Apps (We Are Social)
Nearly 70% of mobile users aged 16-64 use mobile shopping apps for their online purchasing needs.
This statistic highlights the growing preference for mobile shopping among a wide demographic range. With the convenience and accessibility offered by mobile shopping apps, internet users can browse and buy products on the go, making it an integral part of their shopping experience.
This trend underscores the importance for businesses to optimize their mobile apps and provide a seamless and user-friendly interface to cater to the increasing demand for mobile shopping.
Dive Deeper: 4 Essential Steps to Create a Go-To-Market Plan For Your Mobile App
18) 58% of Smartphone Customers Feel More Favorable Toward Companies Whose Mobile Apps or Sites Remember Their Past Behavior (Think with Google)
A substantial 58% of mobile internet users have a more favorable opinion of businesses that personalize their mobile websites or applications by tracking their identity and previous behavior.

This shows the potential impact of personalization in enhancing customer experience and building positive brand perception.
19) 80% of Mobile Users Will Buy from Companies with Mobile Apps That Are Easy to Navigate (Review42)
A staggering 80% of smartphone users are more likely to make purchases from businesses that offer user-friendly mobile websites and applications. This emphasizes the importance of optimizing mobile platforms to provide a seamless and intuitive user experience that enhances customer satisfaction and drives conversions.
20) U.S. Mobile Ad Spending Currently Stands at $168.88 Billion, 67.9% of Total Digital Ad Spending (Basis)
Currently, the United States leads in mobile advertising spend, allocating $168.88 billion USD, which accounts for 67.9% of all digital advertising. Over the next four years, both the total amount and the percentage share are expected to steadily increase, reaching $247.68 billion USD and 68.3%, respectively, by 2026.
21) Marketers Spend 51% of Their Marketing Budget on Mobile App Advertising (Market Splash)
Advertisers and marketers claim to allocate 51% of their advertising budget specifically to mobile advertising. This illustrates the recognition of mobile's effectiveness in reaching target audiences and driving desired marketing outcomes.
22) 49% of Advertisers Plan to Boost Their Ad Spend on Mobile (Statista)
And 57% of American advertisers intended to increase their spend on mobile podcast advertising in the subsequent six months.
These findings underline the rising popularity and effectiveness of mobile podcasts and video formats in reaching and engaging audiences.
Dive Deeper: The Ultimate Guide to Podcast Advertising
23) People Spend at Least 5 Hours a Day on Their Smartphones (Review42)
On average, consumers spend at least 5 hours a day using smartphones, highlighting the increasing reliance on mobile devices for various activities, including shopping, entertainment, and communication.
This extended usage presents a vast opportunity for businesses to connect with consumers through effective in-app advertising strategies.
24) Push Notifications Drive Click Rates as High as 30% (Moengage) 
In addition, push notification campaigns observe opening rates increase by 50%, click rate by 7X, and retention rates by 93%.
Push notifications play a significant role in driving app engagement, as nearly 20% of app opens are triggered by these notifications. This highlights the potential of push notifications to capture users' attention and drive them to interact with mobile applications:
Dive Deeper: How to Target Your Mobile Users with Push Notifications
25) Mobile Advertising Spend Worldwide for Gaming Is Projected to Increase to $130.9 Billion in 2025 (Statista)
The global spending on mobile game advertising is projected to surge to $130.9 billion USD in 2025.
This significant increase reflects the growing popularity of mobile gaming and the opportunities it presents for advertisers to reach and engage with a highly captive and interactive audience.
Keep an eye out for: Common Types of Misleading Statistics in Advertising – And How to Spot Them
Wrapping Up In-App Advertising Statistics
And there we have it. We've covered a lot, and this only scratches the surface, but the point we hoped to make is that mobile app marketing is a very potent sub-category of the big picture of digital marketing.
Hopefully, you gained something from these data points, and that they helped you better understand the true potential and strength of app advertising in our current digital climate.
If you're ready to level up your business with mobile ads, Single Grain's paid ads experts can help!👇