77% of marketers feel that branding should be a key part of your strategy if you want your business to grow. And as Amazon founder Jeff Bezos rightly said: "Your brand is what other people say about you when you are not in the room."
A solid brand building process is crucial for your company because it is the visual identity of your business and, done properly, gives your business not just a name, but a voice and encourages consumer awareness about your business.
First, let's understand what successful brand building is and then let's learn the strategies to enhance the identity of your brand.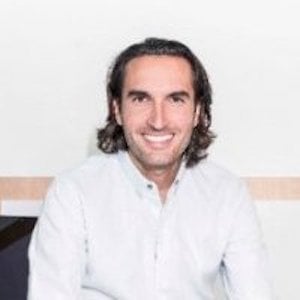 Yaniv Masjedi
CMO, Nextiva
Their expertise has helped Nextiva grow its brand and overall business
What Is Brand Building?
Brand building is the process of generating awareness and promotion of the services of a company through direct advertising campaigns or through sponsorship. Brand building strategies bring consumers closer to the brand and provide value for them so that they can know, feel and experience the brand personality: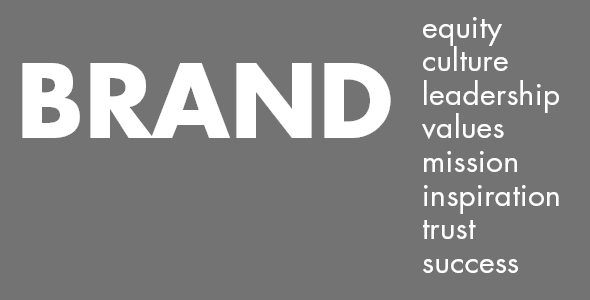 There are two types of businesses that exists on this planet: a brand and a commodity. People pay for the brand and bargain for the commodity. You need to decide which category you want your business to be in.
Click To Tweet
Digital marketers have a big responsibility on their shoulders – promotion of a business – and must take every step to convert that business into a brand so that leads will follow. They work closely with the design, content marketing and social media marketing departments. If they collaborate and work simultaneously towards promoting the brand image, the business is bound to be successful.
As a digital marketer, you need to ask yourself these questions:
Are higher rankings of any value if people don't recognize your brand?
Do people mention yours as a great brand when compared to your major competitors?
Are you promoting keywords in the domain name or promoting the brand story (as powerful brands such as Nike and Starbucks do so well)?
Are people searching for the brand name on Google?
I'm sure you've figured out the real reason I'm asking you these questions. You can't be successful with your digital marketing goals unless you convert a business into a brand.
Let's learn how to do it!
Further Reading:
How to Build a Brand, not a Business
Google loves brands like Coca-Cola and McDonald's because they deliver a promise that they make to their customers. Ideally, a brand offers exceptional customer service, provides high-quality products, has a website that is fast to load, displays a clear mission statement, and there are few experiences of customer dissatisfaction.  
According to Moz:
Although branding is not a direct ranking factor, it is something that positively impacts SEO.
Click To Tweet
1) Get the Basics Right
Whether you are a small business/startup or a large enterprise, brand growth starts with a strong foundation, so the first step is to make your brand roots strong. As a digital marketer, you need to follow the below checklist to identify if your business is on the right track.
What is the promise that the business is making to the customer?
Promise is the expectation the customer has of the business, so put yourself in the shoes of your customer and try to evaluate the brand promise from that point of view before you start to market your product or service.
The brand promise should be genuine and it should be better than what your competitors are offering. The figure below suggests the steps to take in order to identify the brand promise: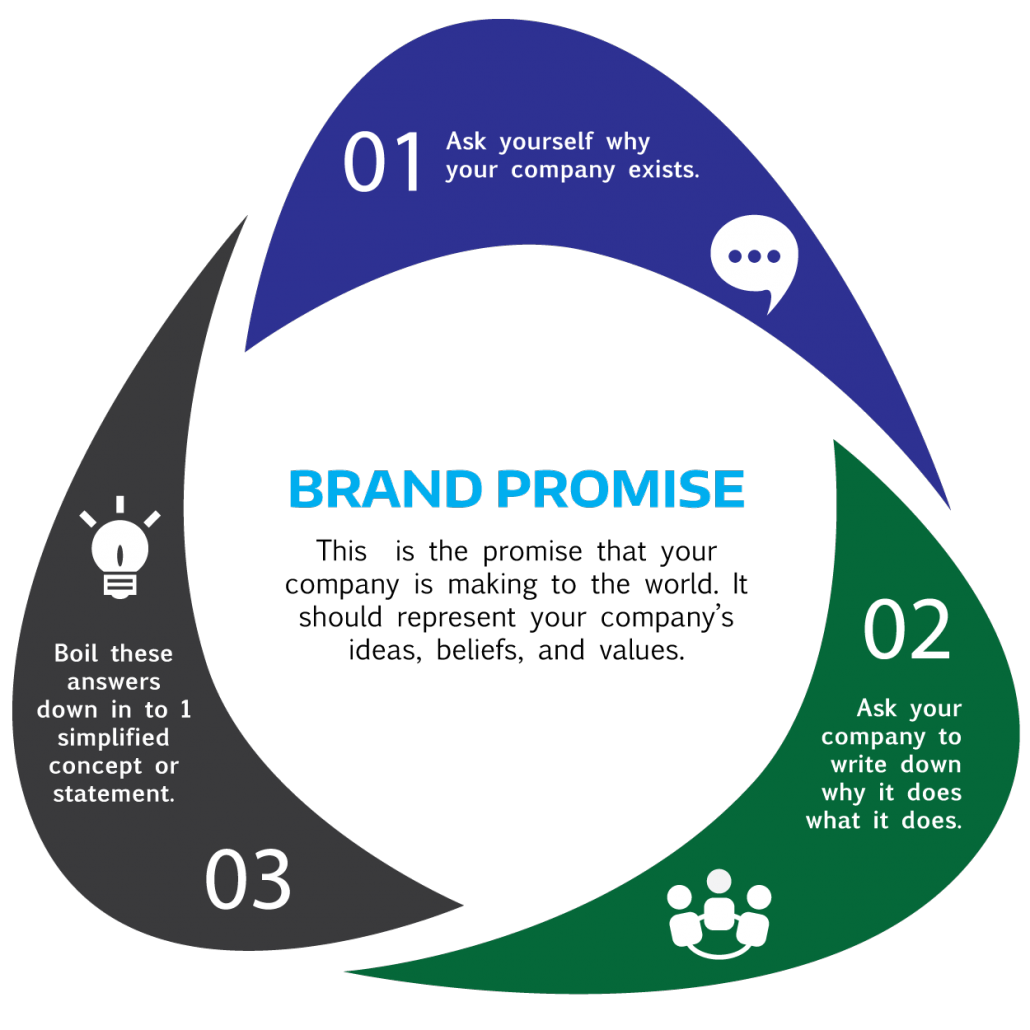 Is the brand logo unique and memorable?
Color increases brand recognition by up to 80% – which means that your brand must have a colorful, powerful and memorable logo. The color palette and font used in your logo should be different than your competitors.
Is the website fast and responsive?
Brands have super-fast websites and this is what distinguishes them from smaller business sites. Website speed is often the first impression in the minds of the site visitor/prospect and it needs to be fast, particularly for ecommerce brands. People prefer sites to load fast or they will abandon it. How fast? According to Neil Patel:
47% of consumers expect a web page to load in 2 seconds or less.
40% of people abandon a website that takes more than 3 seconds to load.
A 1-second delay in page response can result in a 7% reduction in conversions.
Do you have a better understanding of the brand equity?
Study your competitors and analyze all the current marketing materials. This will help you to align your goals and value proposition in the right direction.
2) Earn the Trust of Your Customers
There can be no brand/consumer relationship without trust. We are living in an era where people don't trust businesses easily, so techniques like publicity in which the company boasts of its own achievements doesn't work as well as it used to. Instead, Millennials trust peers (social proof) and you need to find new ways to gain the trust of your target market.
A study by Cohn and Wolfe revealed that consumers trust brands that are authentic. Here are the top 10 brands that were found to be the most authentic: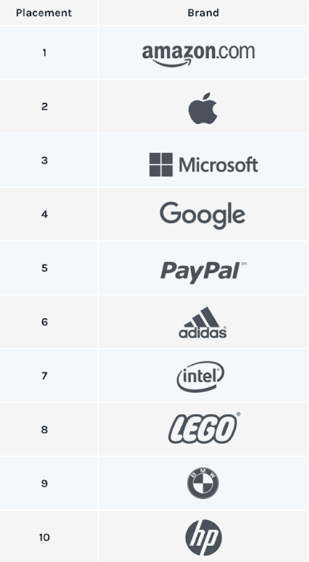 It comes as no surprise that brands who were able to gain the maximum trust generated the maximum revenue. As a digital marketer, you should create brand marketing strategies that help to gain the trust of the consumer, such as:
Do not mislead people with false advertisements. Always be authentic to the brand's mission.
Be consistently available for customers when they need you. A good approach is to adopt the practices of micro moment marketing. Nowadays, more searches occur on mobile devices than on desktop computers. The below chart displays the reasons why people use their smartphones and why is it necessary to remain in touch with consumers when they are searching for answers on their mobile devices: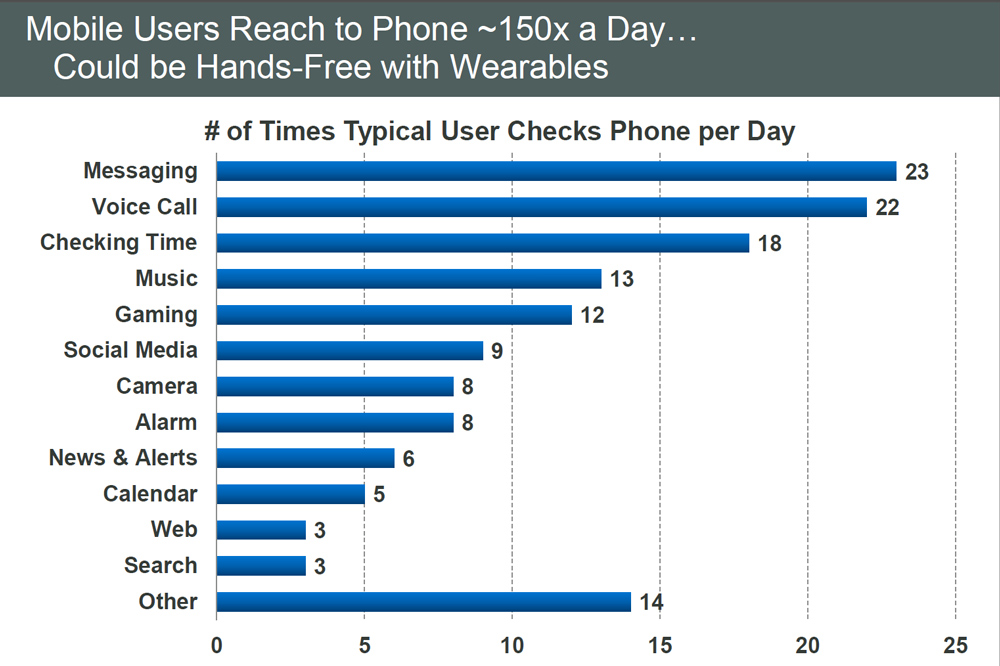 Find ways to bring value to your target audience. Create infographics, short videos or other content pieces that educate people about your new product or service. If you are constantly offering value, then consumers will surely remember you.
Believe in doing rather than telling. Do not just tell the customer why you are the best; show them. Make your customers believe that you really care for them and your prospects wish that they were your customer.
Do not send mass emails to people whom you don't know. Good brands never do that. Instead, find email address with the help of tools like Voila Norbert and enrich your email lists with valuable data like current job title and location of the person you are emailing.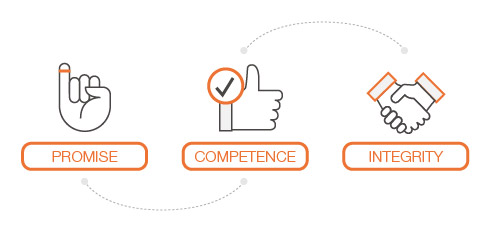 Customer service is extremely crucial for the success of brands. Make sure that customer support is always available, via phone, email and live chat.
3) Develop a Voice for Your Company
A leader is recognized by the tone of what he or she is saying, and not just their actions. If you want to become a leader in your niche, then you need to decide on the tone of your brand voice.
Your brand voice should not be focused on what you say, but rather HOW you say it.
Click To Tweet
So, how can you create an authoritative brand voice? Here are some solid ways to do that:
Define the personality of the voice you want for your brand. For example, if your product or service targets young hipsters, your tone should match that. Dollar Shave Club is one of the best examples of a great, distinguishable brand voice:
On the other hand, Apple takes a sleeker, more minimalistic tone with thoughtful, even philosophical, musings:
Analyze your competitors' voice to study what makes them stand out and figure out how to differentiate your tone from theirs.
Listen to the tone of your customers and try to mimic it in your brand voice. If your audience likes casual conversation and you are too formal, then you might want to rethink your tone.
Your brand voice must inspire people to take actions.
Let the brand voice evolve gradually. You can't have a perfect brand voice right from the start! Give time and let your brand voice evolve slowly.
Your brand voice can take the following forms:
Text content
Video content
Podcasts
Images
In order to have a balanced voice across all the channels irrespective of the content type, I recommend that you follow a content ideation process:
Client Briefing – Conduct surveys with your audience about their needs and likes.
Group Brainstorm – Two heads really is better than one. Take part in regular brainstorming sessions with people from different departments in your company to eliminate unnecessary aspects or your service, product or brand statements and add what matters most. Then allow everyone to vote on their top three favorite ideas.
Ideation Scoring – The brainstorming step is all about being free to allow the creative juices flow. In this step, you'll score the top ideas that were voted on by everyone and include those in the content creation phase.
Client Feedback – Finally, gather feedback from your audience to see if the content you've provided is up to their expectations.

Further Reading:
4) Partner with Other Brands
Co-branding is an integral part of strategic marketing and one of the easiest ways to earn brand recognition is to partner with companies that can generate awareness and leads.
There are three types of co-branding partnerships that every digital marketer must create for their clients' brand:
Influencers or Awareness Partners
An influencer is a brand in itself. With the help of influencer marketing platforms, you can partner with micro-influencers to get that much-needed brand awareness for extra publicity. You can also consider a partnership with other brands that might not provide direct leads but may serve to generate awareness for your brand.
These are the hardest to get but can help to generate direct leads and revenue. The best example of this type of partnership is between Pottery Barn and Sherwin-Williams. Pottery Barn displayed a banner on their site that helped customers easily select paint colors from Sherwin Williams that matched their furniture styles.

Sometimes, you may need the help of another partner to defeat your competitors. This is what a functional partnership does. It raises the quality of the product and the end result is a product that instantly gets the audience's attention. The Apple-Hermes partnership is a prime example of this kind of partnership that helped Apple continue to "out-creative" their competitors:

Analyze and list down the different types of partners you can have for the brand. For a digital marketer, obtaining partnerships with influencers and lead partners should be a must.
5) Build and Optimize Brand Signals
The most overlooked part of any marketing campaign is the optimization of the brand. There is no doubt that Google prefers to rank brands in the search results because they provide a better user experience.
Rand Fishkin explains it like this:
"Google wanted to separate the 'brands' that produce happy searchers and customers from the 'generics' – sites they've often classified as 'thin affiliate' or poor user experiences."
Here are some signals that Google considers when deciding to categorize your business as a brand:
Nurture your loyal social media following.
Big brands are present across each of the social platforms like Facebook, Twitter, Instagram, LinkedIn, Google Plus and Pinterest. Most brands have a lot of loyal followers on every social platform, so a complete brand profile and proper engagement is extremely necessary for the ultimate brand exposure. Having an active social media presence and a loyal social following helps send indirect signals to Google that your business has escalated to a brand.
Try to generate a lot of brand related searches.
Google predicts which companies are brands based on the percentage of people who click on the top result. This is illustrated by the below graph which depicts that brands receive the maximum clicks for #1 and #2 results: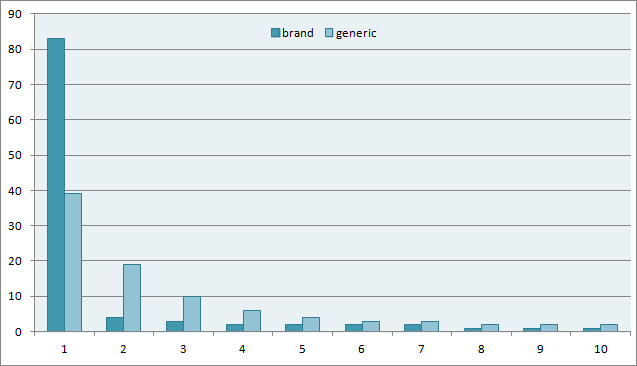 Make sure your website provides an awesome user experience.
There must be no 404s or mobile errors. Your site should not provide a spammy, useless or annoying experience. Get rid of irritating pop ups, use HTTPs, and boost the security of your site so that there is no malware. If your users find a message like the one below while browsing your site then your entire brand experience is negatively affected: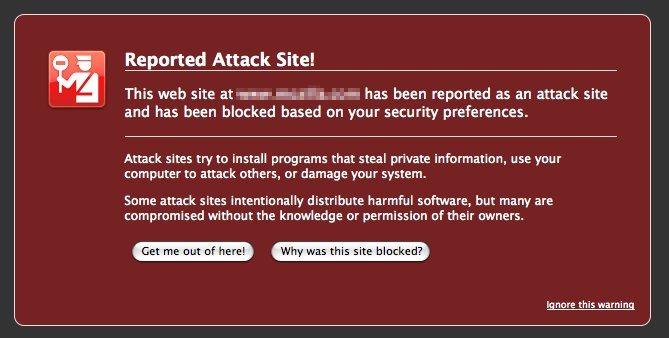 Optimize your site for Answer Box.
Get your content featured on Google Answer Boxes (read up on the difference between a featured snippet and an answer box). People trust the business that gets ranked in the answer boxes, so this is a great way to generate much-needed brand awareness.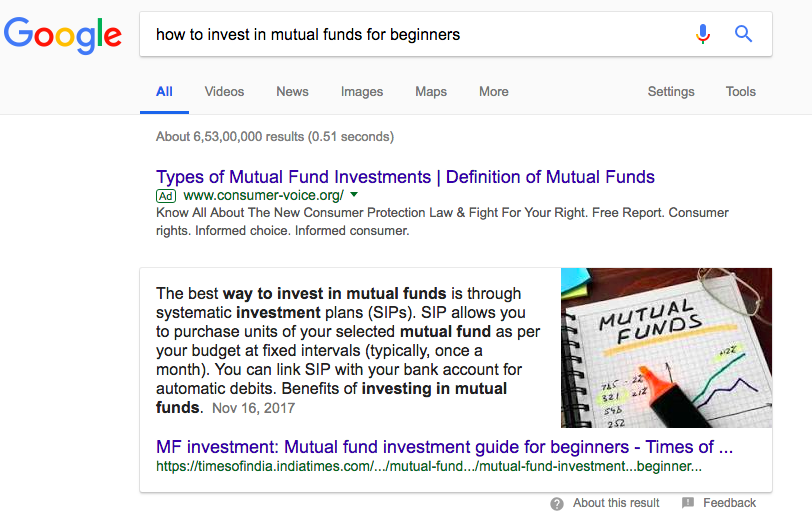 Complete and optimize your NAP.
Make sure you have a working phone number and office address on the contact us page along with your business name (NAP = Name, Address, Phone). The below image correctly depicts the brand signals that Google might use to determine whether a site is actually a brand or not: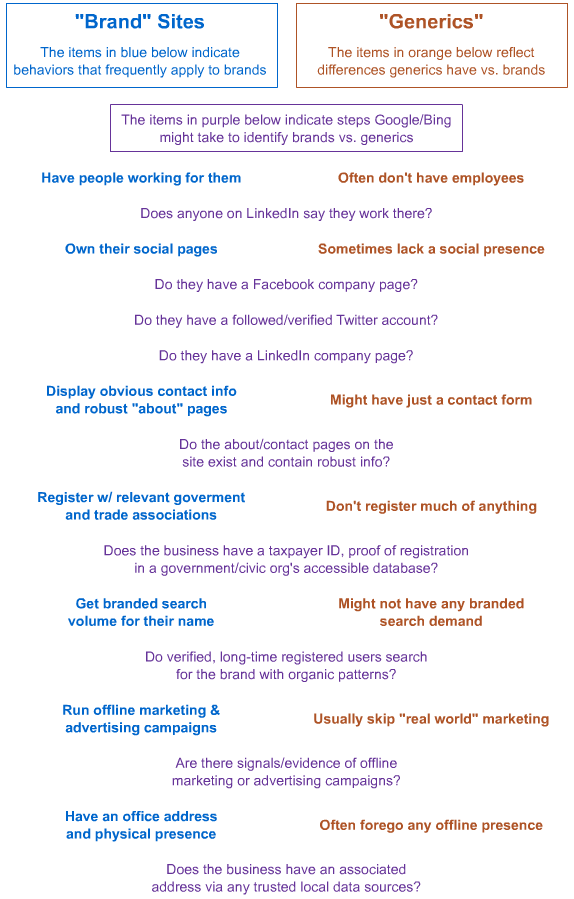 Schema markup is "semantic vocabulary of tags (or microdata) that you can add to your HTML to improve the way search engines read and represent your page in SERPs." It properly defines every entity in your web pages so that it becomes easier for search engines to extract information out of the data.
Build co-citations and links.
Brands often have a large number of links pointing to them from high-authority sites which non-branded sites fail to achieve. Moreover, using branded anchor text and avoiding keywords in the anchor text is another way to build brand value.
Final Thoughts on Brand Building
One last thing: Now that you've learned why brand building is essential for growing your business and the strategies in this guide to enhance the identity of your brand, you should also think about how to measure your brand.
"Brand measurement is the process of identifying brand metrics, creating a methodology and cadence for taking measurements, and then adjusting your marketing strategy using the insights you gather over time." Check out this guide on how to measure your brand because, as the saying goes, you can't improve what you don't measure.
It's important to measure brand strategy as you build it. With any measurement strategy, you need objectives, select KPIs, along with the right tools and processes to measure your efforts. If you're doing it right, you can build a sweet report like this: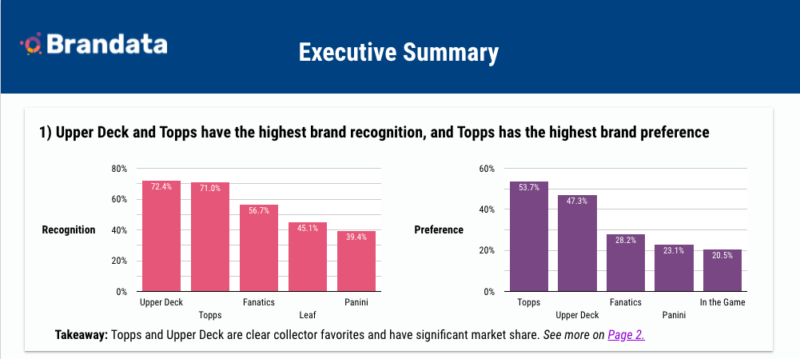 Always remember that your job as a digital marketer is to enhance the brand value of the business you are promoting and to generate a constant flow of leads along with goodwill. A brand is loved by both the search engines and the people, so make use of the above techniques and take every step to convert a business into a brand.