If you have a business, you want to boost your conversion rate. Have you ever heard anyone say, "Nah, we're good on conversions. We don't need a boost."? Yeah, me neither.
Growing your conversions can be a simple process or a complicated one, depending on how much you want to grow, what resources you have and how well your current funnel is working. Try one or more of these seven ideas to seal the deal with your potential customers.
Dive Deeper: 11 Proven Hacks to Increase Your Organic CTRs
Hack #1: Website Personalization
Fact: Users want a personalized experience and they aren't happy with the ones they have. Just 22% of online shoppers are satisfied with the level of personalization they currently receive.
If users want online experiences tailored to them, but they aren't currently getting them, it seems like providing what they want would be a pretty easy way to boost your conversions, right?
Luckily, there are plenty of tools out there that can help you create personalized experiences for your users, without requiring that you put in the resources to build something from the ground up. Clearbit is one of the biggest players in the space right now when it comes to offering tools that'll help you personalize your website.
Guillaume Cabane from Drift used Segment's Frictionless Signup to personalize funnels for his email marketing, starting with the sign-up phase: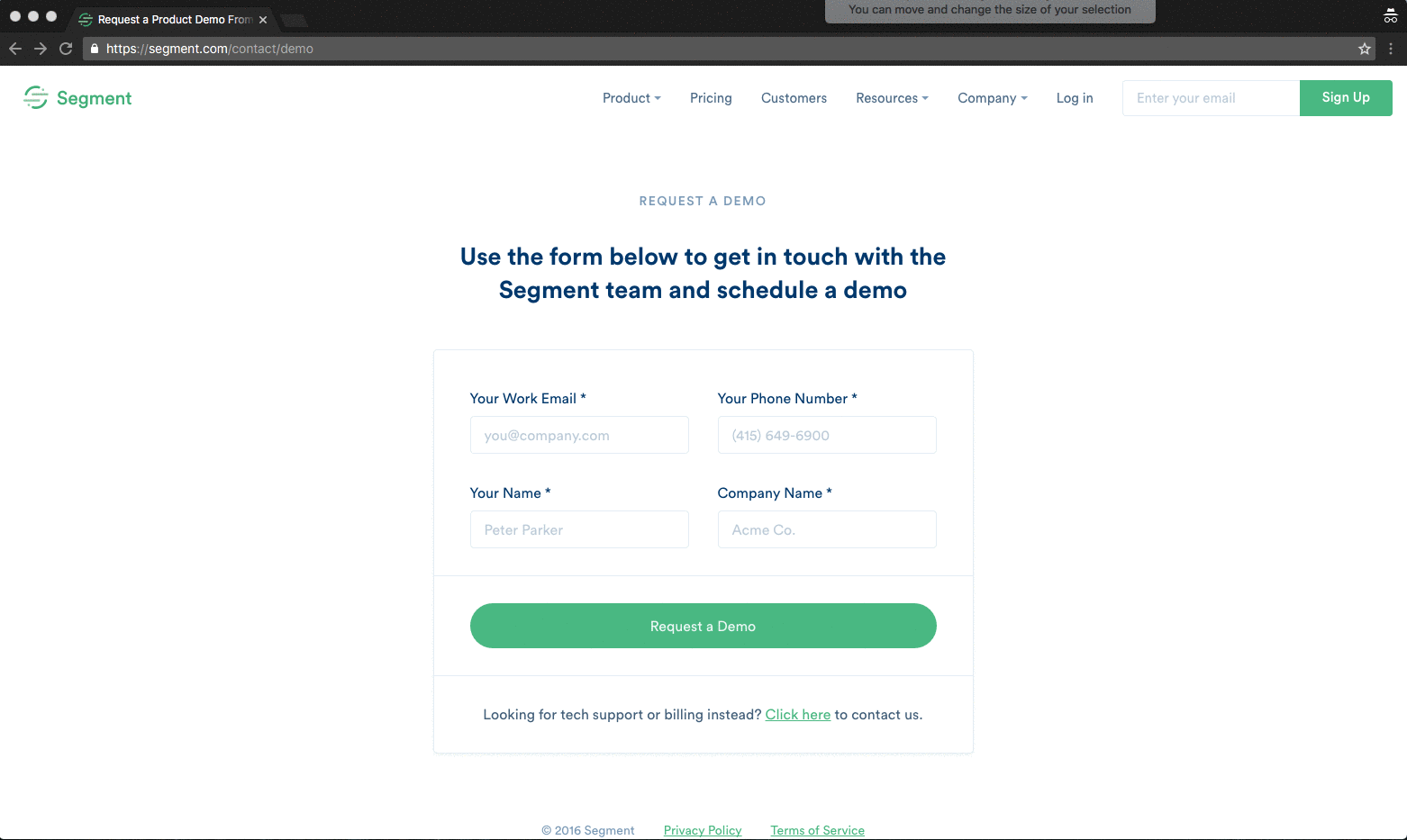 From users' email addresses, the form fills in the name, company and other information using data from Clearbit and Madkudu.
You might think that users would be freaked out by a form that auto-populates information they haven't given, but the result was the exact opposite – Drift's sign-ups increased by 30%.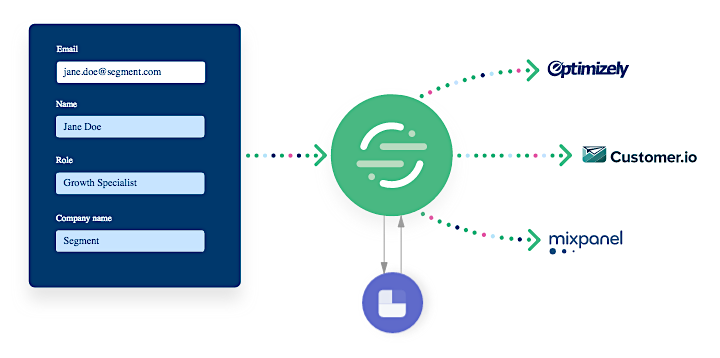 Another good reason to employ personalization is that almost no one is doing it. A 2018 Digital Trends report showed that personalization ranks fairly low on the list of most companies' priorities. So if you can deliver a custom experience to your audience, you'll have a huge advantage over your competitors.
Dive Deeper:
Hack #2: Copy Personalization
Would you believe that simply adding the name of your user's city – or other personalization techniques, like the weather – to your website copy can improve conversion rates?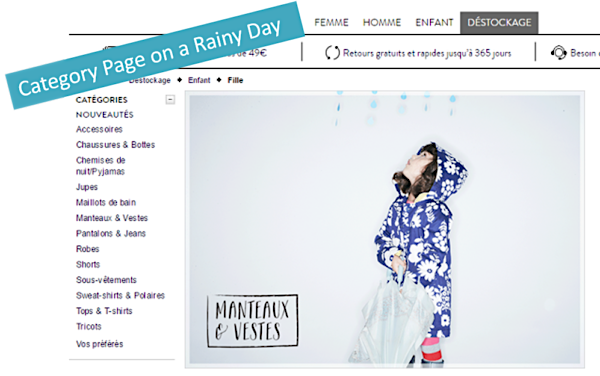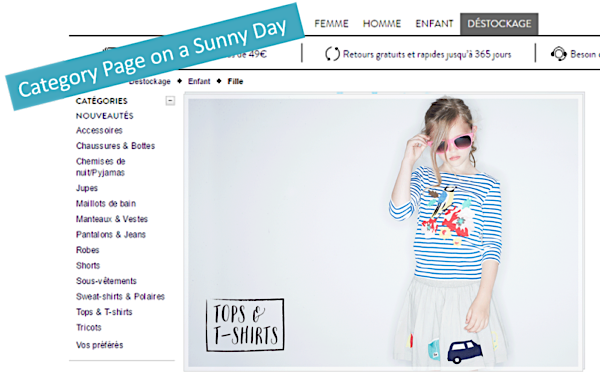 Using Maxmind, Neil Patel was able to set up his website to figure out a visitor's location, and then automatically feed them copy personalized to their city.
For example, his team started with a headline that read, "I want to help grow a business. My only question is, will it be yours?" Using Maxmind, he changed it to "I want to help grow a business in Los Angeles, California. My only question is, will it be yours?" By replacing "Los Angeles, California" with the user's city, his team saw a huge increase in conversion – more than 10%.
And that's just one example. You can personalize your email copy. We've all gotten emails that start with, "Hello Eric!" (okay, maybe that's just me and other guys named Eric, but you know what I mean).
You can go further than that. Tailor your email copy to any segments you choose – people who have purchased your goods or services, people who have clicked on a blog post about email personalization, or any data point that you feel is significant. The point is, go beyond the first name and deliver something that feels like it was created just for them. If you're thinking that this is too much work, don't worry – AI tools can easily automate this process.
As another example, if you have an e-commerce site, you know that customers often put things in carts and then never check out. Personalizing their shopping experience can go a long way toward getting them to complete a purchase. Using pop-ups to remind them that they have items in their cart before they leave or when they return can provide the extra push to close the sale. You can also follow up with personalized emails and discount codes.
Dive Deeper:
Hack #3: Page Load Speed
There's a reason why I no longer have a chatbot on my sites. Neil doesn't either, and it's for the same reason: Chatbots really slow down your site speed, and how fast your pages load is hugely important. In fact, 40% of users will abandon a site if it doesn't load in three seconds.
If a potential customer abandons your site because it's too slow, you know what they're not going to do? Convert. If three seconds means you get a sale and four seconds means you don't, it's worth it to improve your site loading time by just that one, single second.
Google rewards sites with fast loading times, so if yours is at a crawl, it's probably hurting your SEO ranking as well. Use Google's PageSpeed Insights to find out how fast your site loads across devices, as well as to get suggestions on how to improve your score: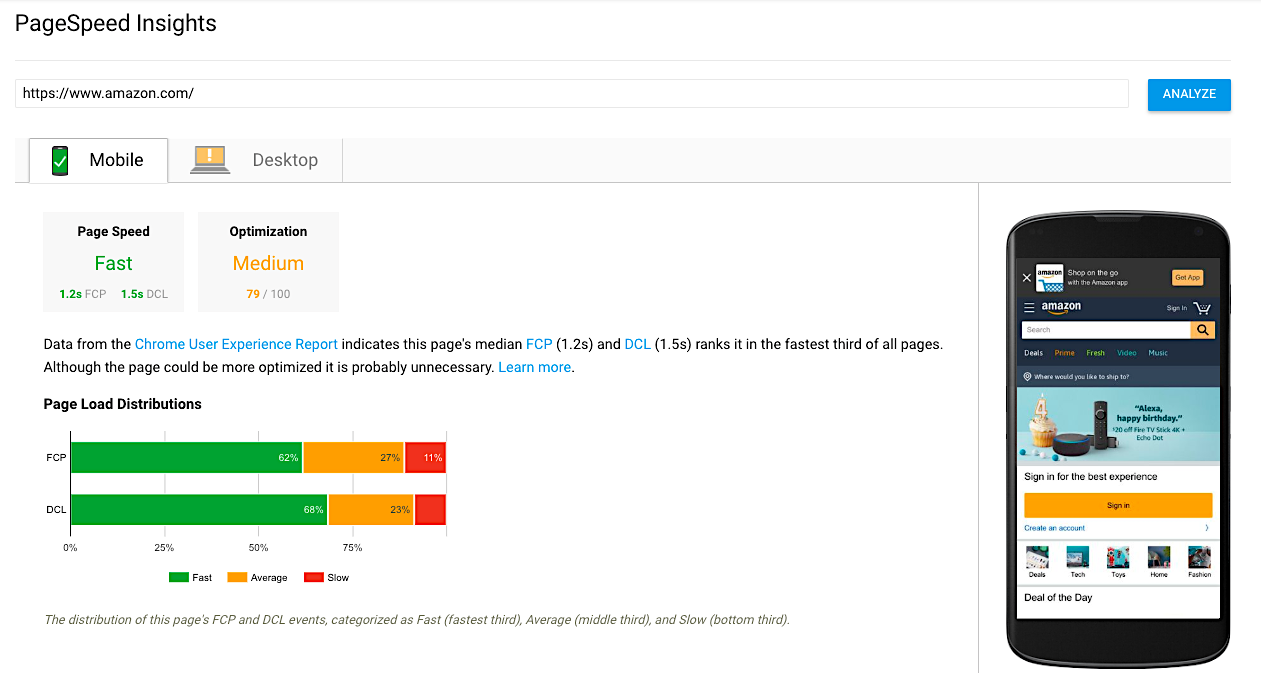 Amazon once calculated that a page load slowdown of just one second could cost it $1.6 billion in sales each year. The retail giant is a multi-billion-dollar company, so those numbers are way bigger than mine, Neil's or yours, but it's easy to see how slow speeds can have a significant impact on companies of any size.
Hack #4: Retargeting Videos
If you've spent any time on Facebook, you've likely seen the same ads over and over. It's not because the advertisers aren't doing their jobs properly – it's the opposite. Customers typically need to see a message 5-7 times before they decide to make a purchase. That's where retargeting comes in.
Here's how we do it at Single Grain: When people don't click through to or complete a lead capture page, we start serving them video ads.
The copy on our website is very logic-driven and benefit-oriented. But the video content is more emotional, showing them how their business would look if they converted. We're serving them two completely different pitches, because we know that if one doesn't work, the other one might.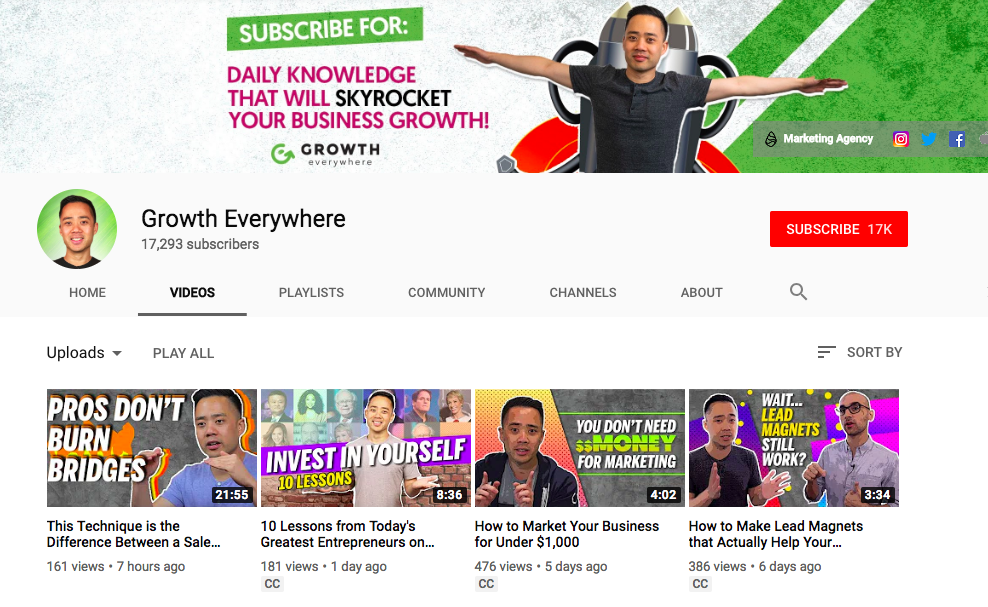 We've created those videos for Facebook and YouTube, and we've found that they drastically boosted our conversion rates. In fact, it's our highest ROI on any paid channel.
You can do something really cool with LeadPages, too. If a user types in one or more fields, but not all of them, you can "cookie" them. So if you don't close the deal, you can still retarget ads to them elsewhere to bring them back.
Hack #5: Dynamic Retargeting
If you want a more personalized and more powerful retargeting solution, you really can't go wrong with dynamic retargeting. Essentially, it's a marriage of personalization and remarketing that's even more effective than either technique alone.
For example, let's say you want to work with Coca-Cola. With a tool like Clearbit, if someone from Coca-Cola visits your website, you can find the email addresses for everyone on their marketing team and run a Facebook dynamic ad targeted specifically to them. Put their logo on it. Have the copy say "We help companies like Coca-Cola." Boom.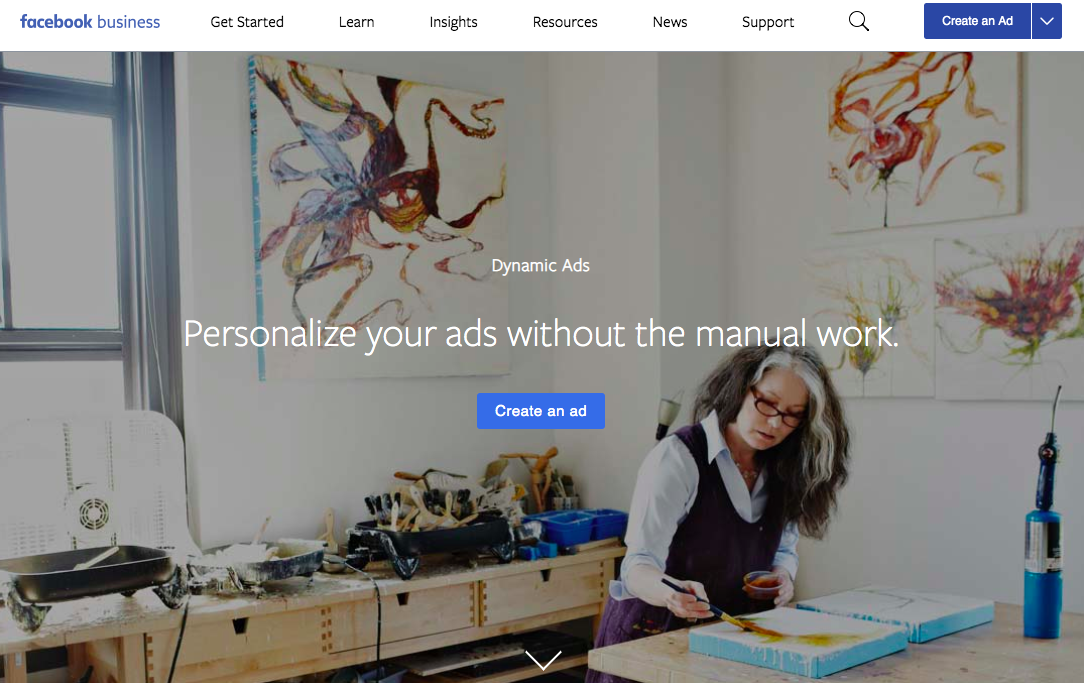 If they searched for something specific on your site, like SEO tips, you can personalize those ads even further: "We help companies like Coca-Cola improve their SEO." You're promising added value on top of personalization, and that's effective.
If you've ever gotten a Facebook ad for an oddly specific t-shirt that seems like it was made for only you, then you've seen dynamic retargeting in action.
Click To Tweet
Dynamic retargeting is especially effective for e-commerce sites, because you can keep showing a product to someone who clicked through to it but didn't purchase it over and over again until they buy. It gives you a lot of opportunity to test different offers, too. If someone looked at the product and didn't buy it, would they do it with a 10% discount? 25%? Or do they just need to see it five more times?
You can gain a huge amount of data about personalization from dynamic ads and then use it to create experiences tailored to your specific audience right on your website – and that means less money spent on Facebook advertising in the future. 🙂
Dive Deeper:
Hack #6: Talk to Your Audience
This one seems like a no-brainer, but it's something a lot of marketers forget to do. We push messages out, but we don't listen to messages that are coming in. And that conversation is where learning happens.
You can learn a lot about what drives conversions for your business through A/B testing and analytics, but you'll learn a lot more by listening. Fortunately, there are lots of different ways to solicit feedback:
If you can get enough responses – I'd say at least 30 – then you'll have a good idea of what changes you need to make to improve your conversations.
You might find out that there's a bug on your checkout page in a specific browser, and that it's an easy fix. Or maybe your actual product doesn't work as advertised. You won't know if it's an easy fix or a hard one until you ask.
Finding valuable feedback from real people – and then acting on it!  – will make a world of difference when it comes to your conversion rates. And you won't find that info on Google Analytics.
Dive Deeper:
Hack #7: Build a Process
As you can see, boosting your conversion rate relies on a lot of different moving parts working together. And you need a process for all of it: the planning, the execution, analyzing the data and then going back to the beginning to start all over with a new tactic. How you manage those projects matters.
At Single Grain, we use a software called Planning Poker for scrum meetings, which allows us to plan sprints and build consensus around estimates: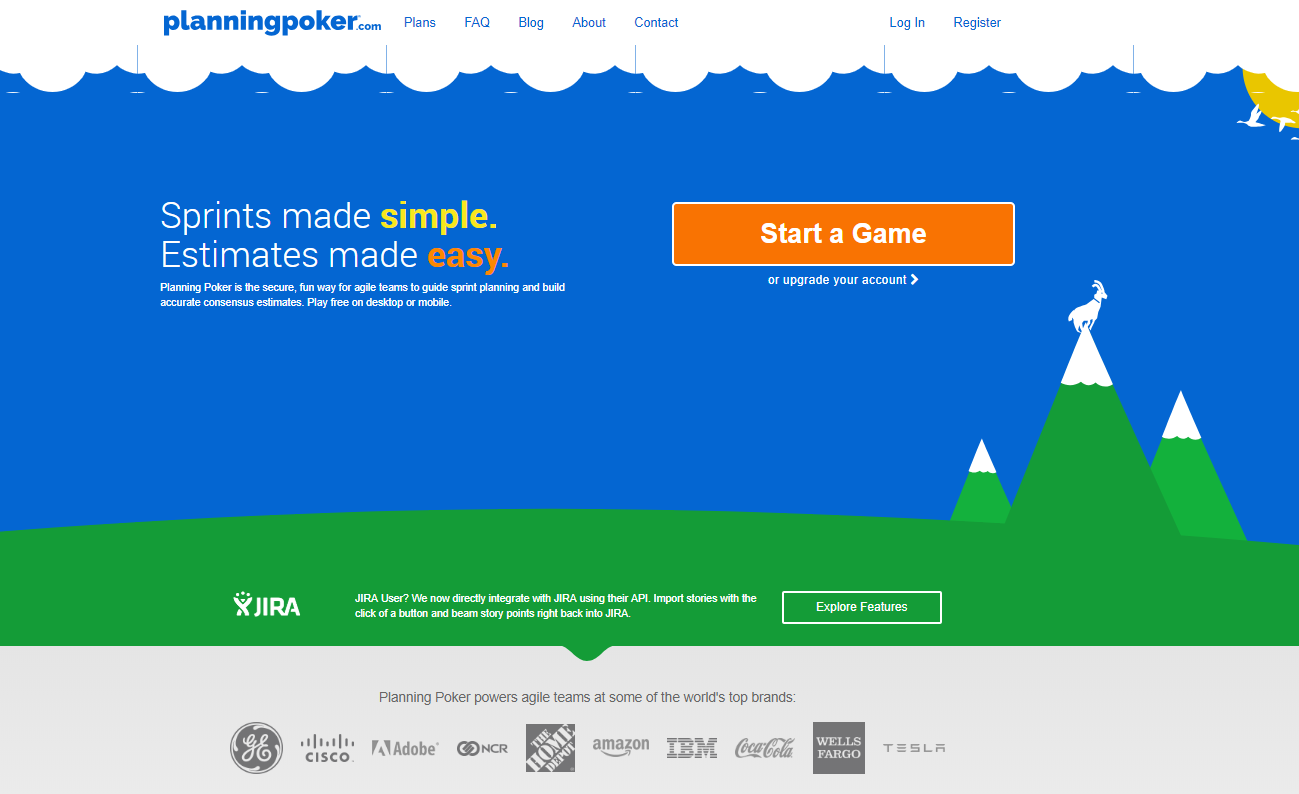 In addition to keeping us on track, it's also kind of fun. It's basically gamification of planning meetings, and who doesn't want meetings to be more fun?
Whatever software or system you use, it's important that everyone on your team is on the same page about tasks, timing and the big picture. When your team is cohesive, you can implement ways to boost your conversion rate quickly and efficiently.
If you're wasting time with inefficient meetings and bad processes, you're leaving money on the table. Don't wait to boost your conversions. They're the most important aspect of your business.
The Bottom Line
The bottom line is this: anything you do to boost conversion is really about providing a benefit to your user. That benefit may be as simple as giving them a level of personalization that they want, or it may be as complex as revamping your entire product or service to better support your customers.
Either way, making your users – and potential users – happy will give them a reason to convert, so that you can grow your bottom line.