UPDATED!
This post about measuring social media engagement now includes 7 great tools, too. Enjoy!
Social media is such a staple of our evolving digital culture that it's almost hard to imagine a time without updates, likes, and shares. Where else are you going to find a huge database of your target demographic who are already in the mind frame to read, click on, and share your message?
Take a look at the number of active monthly users for the most popular social platforms (and these numbers are increasing every month!):
Despite these numbers, many companies still doubt the power of social media because it seems unquantifiable. How do you know if your social media strategy is working? How do you measure your social media ROI?
The answer is simpler than many marketers realize. It all boils down to engagement, which is any type of interaction from your customer that goes beyond passive acknowledgment.
In the first half of this post, we'll go over ten ways to dependably measure your social media engagement. In the second half, we'll show you seven awesome tools to measure it.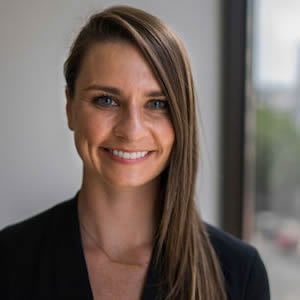 Jacqueline Foster
Demand Generation Marketing, Lever.co
We can count on them to bring new ideas to the table consistently
How to Measure Social Media Engagement
One of the reasons marketers like social media so much is because it's an easy tool to work with. Nearly all social media platforms come with helpful dashboards that lay out all the information you need in one place.
All you have to do is know how to read the data.
1) Likes & Shares
The simplest metric you'll need to track are the number of likes and shares that your posts receive. Most social media platforms like Twitter and YouTube have copied Facebook's original "Like" feature, in addition to giving people the option to share content that they like or find relevant to their own friends or fans.
Both of these options give you the opportunity to immediately get a sense of how your post is doing and to widen your reach exponentially as people share your posts with their circles of followers.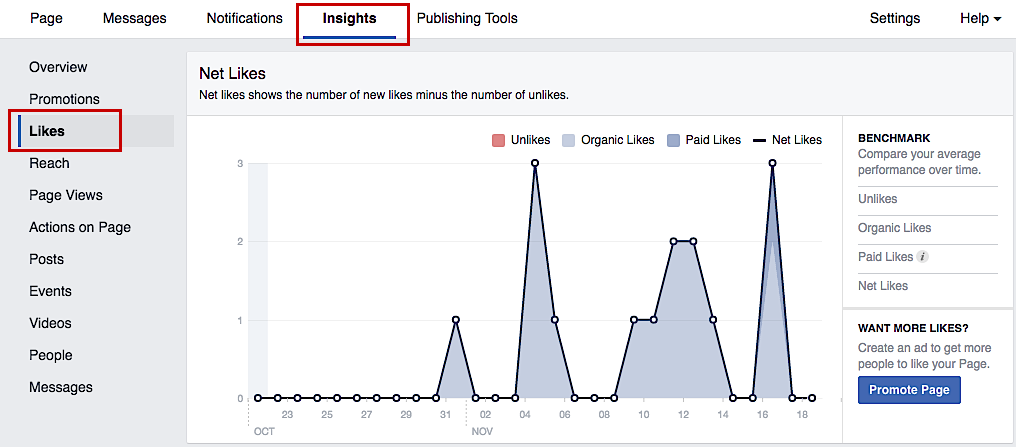 Learn more: 15 Ways to Boost Your Facebook Interactions
2) Audience Growth/Rate of Followers
Another obvious metric to keep an eye on is the number of followers you've gained over the last month, week, or even day. It's important to pay attention to the rate that you're obtaining followers.
If you see a slow and unreliable trickle of people following your accounts, you may want to increase your posting speed. If you're losing followers, you should examine what has been shared or posted recently and question whether you need to adjust your strategy.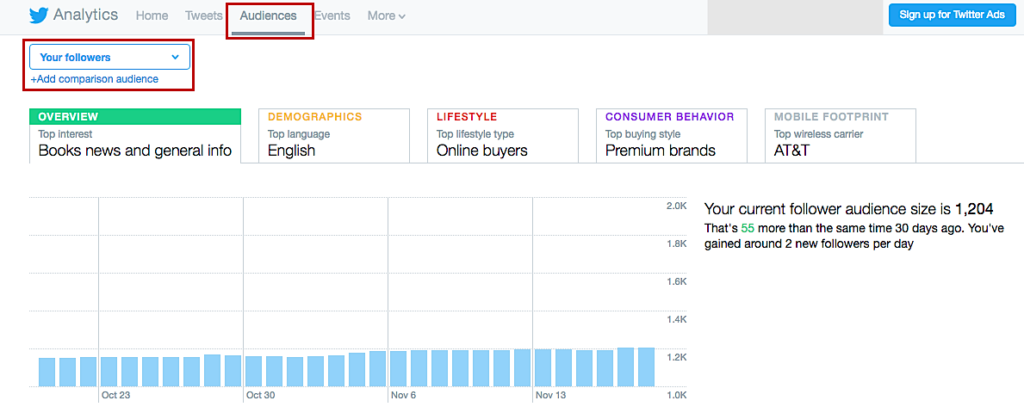 3) Followers vs. Following Ratio
In social media marketing, it's highly recommended that you follow other accounts that share the those interests that are related to your business or industry. But keep an eye on the balance between the number of followers you have versus the number of people you're following.
If you have 88 followers, but you're following 300 people, this might appear desperate and could deter users from engaging with you. It's always a good idea to keep the numbers within the same ballpark.
4) Active Fans
While it's great to watch the number of fans you have go up, not all of them are equal. Keep track of the number of fans who interact with your business — whether they comment on your Facebook posts, review your Facebook page, retweet your tweets, or otherwise talk to or about your business.
These advocates are significantly more important than fans who might not even see your business page more than once. Keep interacting with them, and watch the percentage of active fans rise.
5) Organic vs. Paid Results
Organic traffic refers to the customers that you get through posting free content and the social community that you build.
Paid social, on the other hand, refers to the advertisements or sponsored messages you're using to try and reach target demographics.
When running a pay-per-click campaign, it's important to keep track of the return on investment to see whether you should re-invest in new keywords.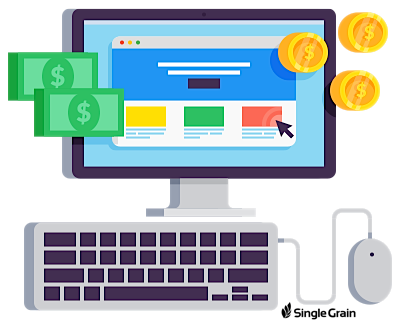 Learn More: 22 Potential Reasons Why Your Organic Traffic Recently Dropped
6) Clicks Per Post
When sharing blog posts or third-party content, it is important to measure the number of times that users have clicked on the links you've included. This helps you determine how much traffic your social media efforts are bringing in and whether you need to post even more.
It also shows you whether your content is aligned with your brand message and the target audience you're trying to reach.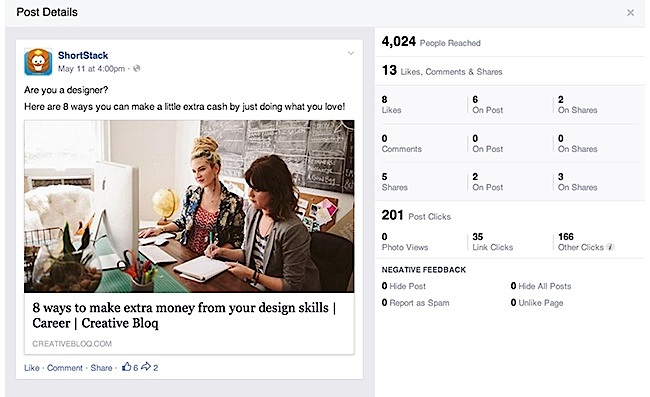 Image source: Social Times
7) Lead Generation
Though a large part of social media marketing involves posting and sharing content, ideally your audience won't just look at your posts and never engage with your business. You should be tracking the number of people that visit your site from your social media accounts, as well as which social media accounts generate the most leads.
Read more: The Ultimate Recipe for Effective Customer Lead Generation
8) Audience Demographics
Let's say your business has 1,000 followers on Twitter. Thanks to advancements in analytics tools, you can collect important data about those 1,000 followers, like age, gender, geographic location, and even their likes and interests.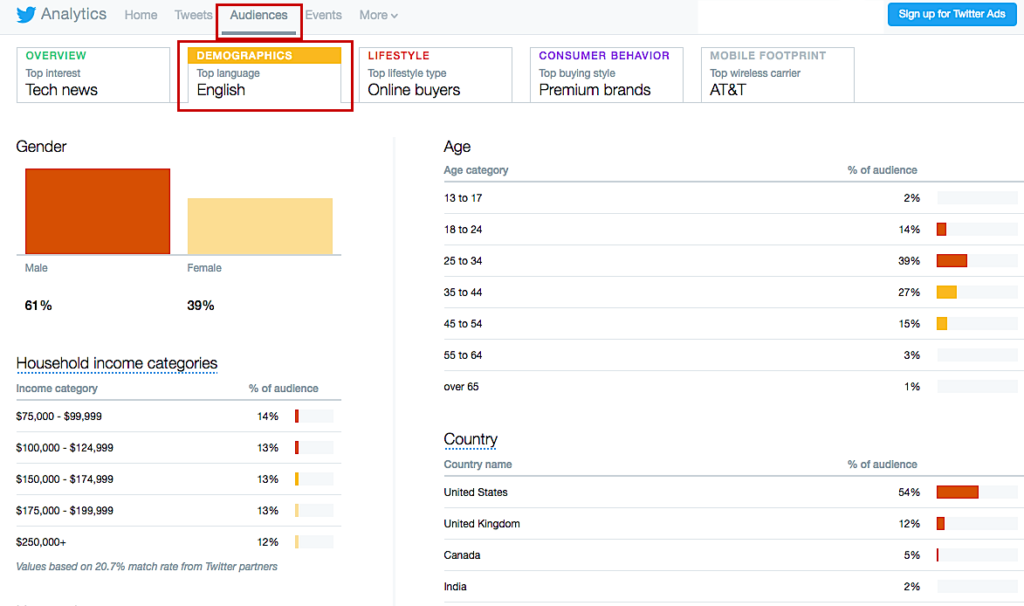 This information is crucial because it can help you paint a picture of your target market, understand what they are interested in, and – most importantly – what they want (which you'll give them).
Source: Facebook
9) Audience Mentions
Social media users can mention your business on other websites, whether it's a blog or their own personal social media accounts. Not paying attention to what is being said about your business could cause you to overlook a serious complaint, which could then lead to a ruined customer relationship.
It's never fun when your reputation gets tarnished in the eyes of potential customers. Respond to comments, questions, or criticisms whenever possible, and maintain the image of a company that cares about what its customers have to say.
10) Count the Money
In some industries it's practically impossible to attribute specific sales to social media (especially if the product can't be purchased online). But you can keep track of leads and define them how you choose.
Maybe someone asks about what services you provide after you supply helpful answers on LinkedIn or Twitter, or a fan expresses loyalty to your brand and says they plan to buy another as a gift. Both are sales-ready leads, so count them up.
Bonus! 7 Tools to Track Social Media Engagement
Knowing how to read your social media data is a big first step towards measuring your engagement and ultimately knowing your ROI.
But monitoring your social media activity effectively is another beast entirely. The right tools can literally save you hundreds of hours each year. Here are 7 great tools for this purpose that we're fans of:
1) Oktopost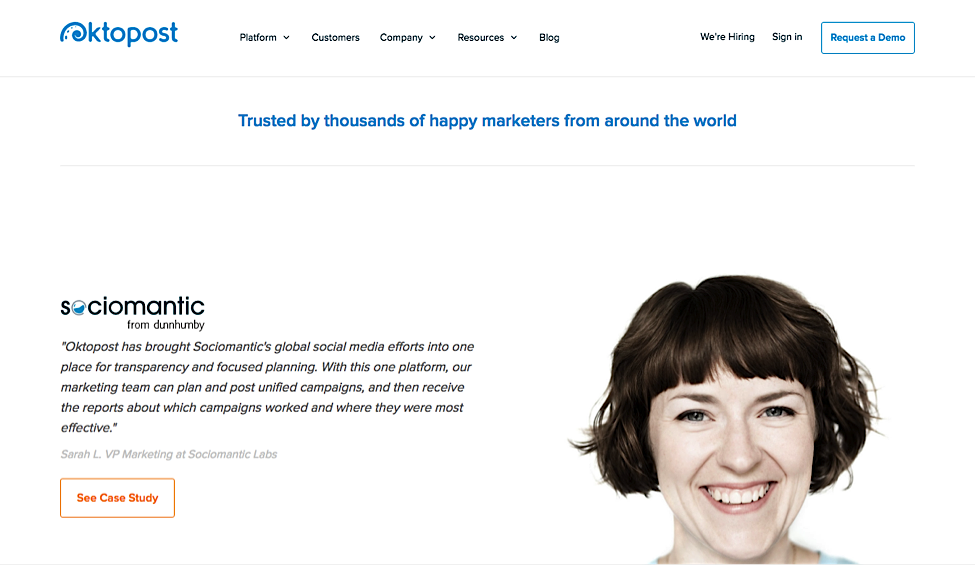 Price: Free Trial Available / Paid plan starts at $2,400 per year
If you are a B2B business who is having trouble finding a social media management platform that addresses the specific needs of catering to other businesses, this tool is helpful. With Oktopost, you can determine whether a customer came from Facebook, Twitter, or another social media website. The best part? You can sync Oktopost data with whatever automation platform you're already using.
2) Buffer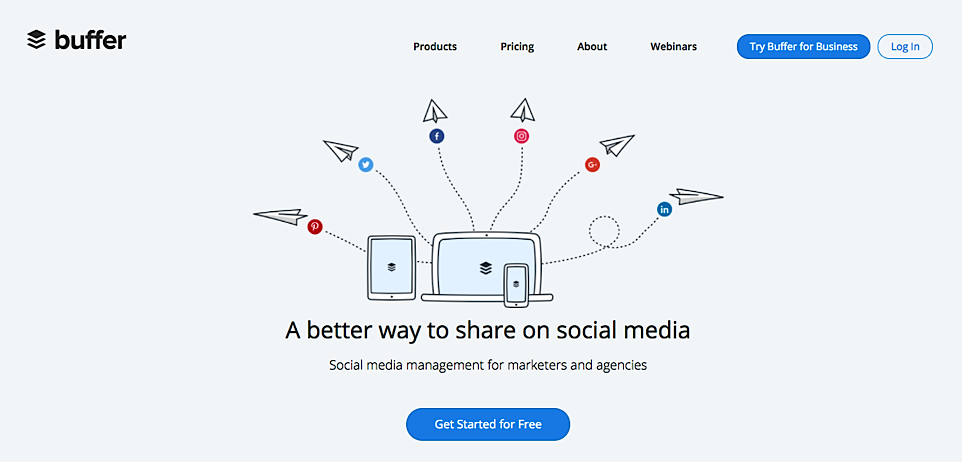 Price: Free plan available / Paid plans start at $10 per month
At its core, Buffer is a scheduling tool that allows businesses to schedule their social media posts in advance so that Buffer can automatically send out the content according to the dates and times that you decided on. This saves your business time and also helps you reach your audience at the optimal times.
But Buffer also offers multiple features in analytics and reporting, including tracking influencers, interactions on your posts, and engagement metrics like comments, clicks, likes, and shares.
3) HootSuite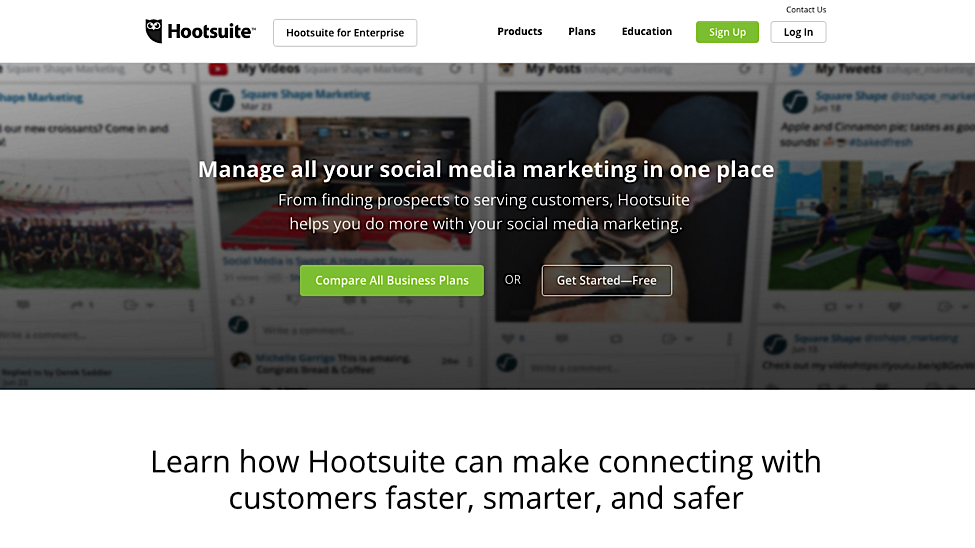 Price: Free plan available / Paid plans start at $34.99 per month
With over 15 million users depending on its integrated web and mobile dashboard, Hootsuite is the world's most widely used social media platform. Its primary mission is to help people and businesses spread messages by bringing multiple social networks together in one place.
This tool makes posting and commenting effortless. Facebook, Twitter, LinkedIn, Instagram—you can monitor all these accounts on the same dashboard and see what's happening in real time. If you have a vibrant marketing team, Hootsuite also lets administrators delegate messages and tasks so that no one is confused about their role.
4) Agorapulse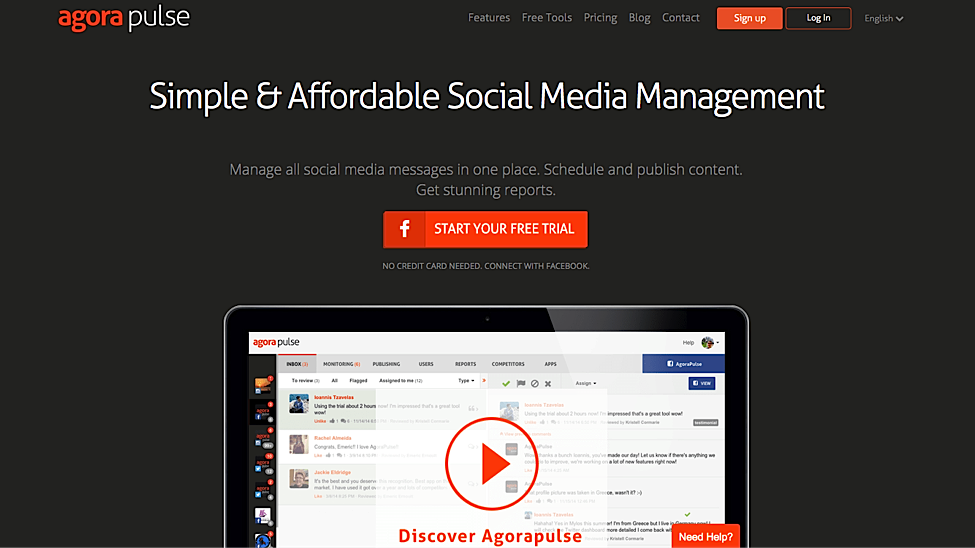 Price: Subscription-based / Paid plans start at $49 per month / Offers free tools
Agorapulse has multiple benefits for any business looking to consolidate their social media. Like Hootsuite, this tool helps you better manage multiple social media accounts and lets you schedule content beforehand. Users can receive real-time notifications, identify the users that have interacted with them the most, and compare their social media pages with competitors.
5) Google Analytics

Price: Free plan available / Paid plans start at $150,000 per year
You may already be using Google Analytics to monitor your website traffic and determine which pages are doing better than others. But did you know that Google Analytics can also be used to track social media progress?
You can set up Google Analytics to show you which social media platforms your visitors are coming from, which social share buttons are being clicked the most on your site, and what websites are linking back to your content.
6) Keyhole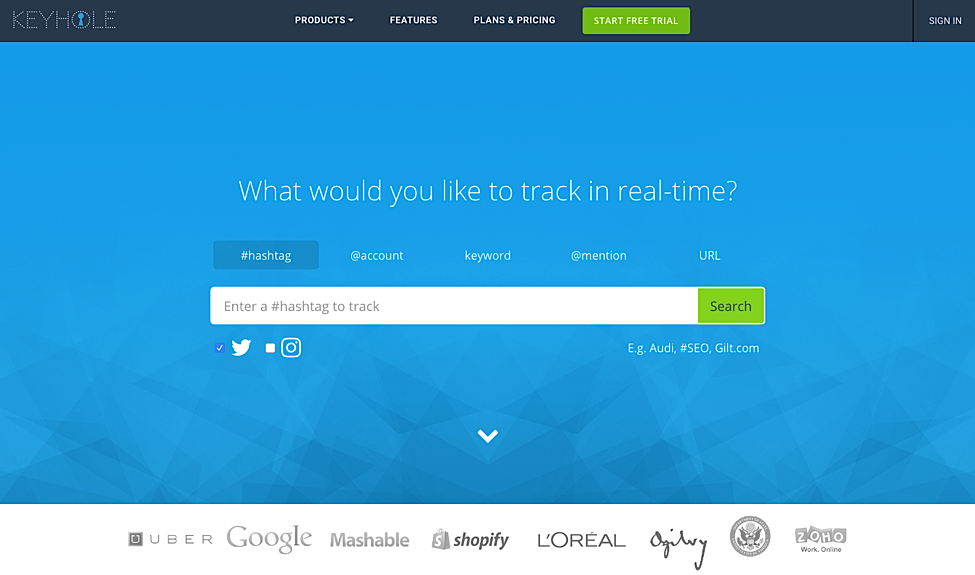 Price: Free 3-day plan / Paid plans start at $99 per month
Keyhole fulfills a very specific need in social media analytics: the tracking of hashtags, URLs, and keywords. Tracking hashtags might not seem like a big deal, but by paying attention to trending hashtags and popular keywords related to your business, your social media content will reach a wider audience – and your customers will love seeing current buzzwords appear in your posts.
Keyhole can give you valuable insights into impressions, geo-location, and the top influencers that are using the same hashtags as you. Keyhole will also update you in real-time, so you can curate the best content to extend your brand's reach.
Read more: 10 Content Marketing Tools that Can Help You Increase Engagement on Twitter
7) Kissmetrics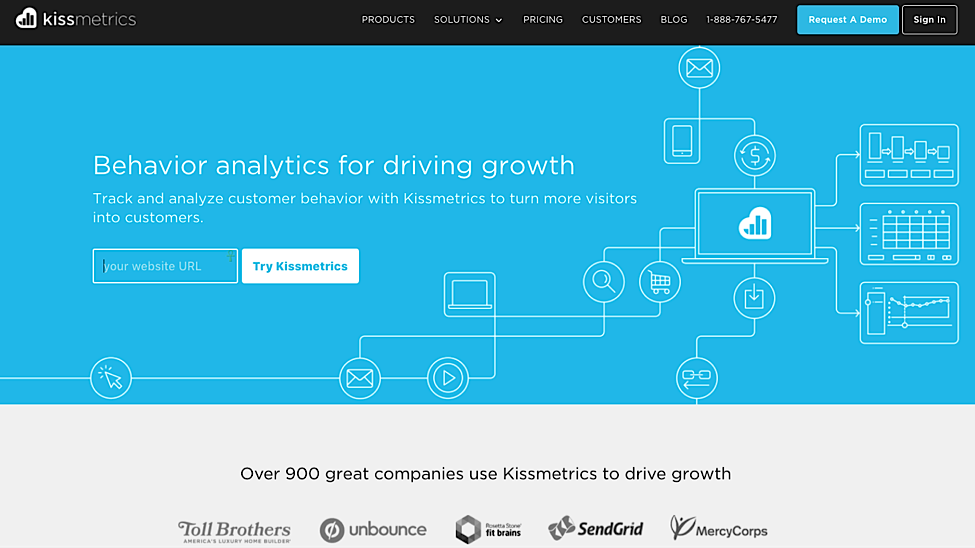 Price: Free 14-day trial / Paid plans start at $200 per month
Kissmetrics is one of the many projects started by Neil Patel. This analytics platform collects and displays data for each customer you acquire through your website, your apps, or your mobile products. It's a very refined tool used to measure revenue as well as complex customer behaviors.
Check out Kissmetrics' cool infographic that illustrates all their distinguishing features.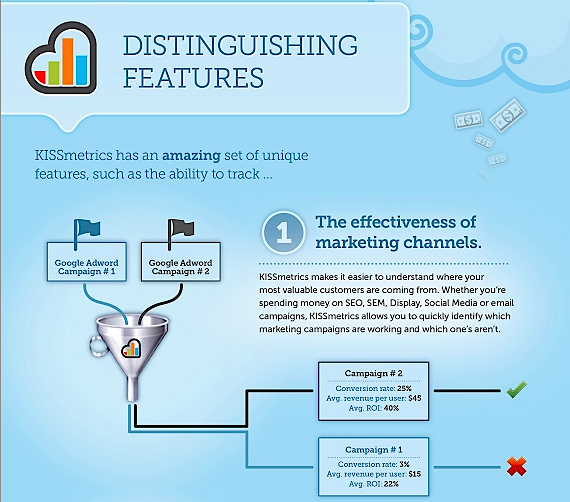 Related Content: How to Use Engagement Marketing to Acquire More Customers
Hope Isn't a Marketing Strategy
We strongly recommend looking into these seven measurement tools if you haven't already. Social media is the easiest source of leads you'll ever have, so you should do everything in your power to optimize your social strategy.
A marketing campaign should always be treated like a long-term experiment. Success isn't earned by randomly posting content and hope is not a marketing strategy. Once you've created your expert posts and assembled your content calendar, cherry-picked your hashtags, and created the images to go along with them, you then need to monitor your progress and continuously adapt your strategy.
Remember: social media is an ongoing conversation with your customers. And you can't be a good conversationalist if you aren't paying attention to what your customers are most excited to talk about.