Start the process of trying to choose the best SEO agency to help your business bolster its online presence, and two problems immediately become apparent:
There's a seemingly infinite number of companies out there, all trying to convince you that they're the best in the business, making it difficult to know which ones you can really rely on.
A number of companies are quick to bamboozle you with technical jargon and geek-speak, making it difficult to truly understand exactly what you're buying into.
In this comprehensive guide to choosing an SEO agency, we'll outline what it is that separates the best agencies from the subpar ones, and explain what to look for (and what to avoid) when you're deciding on the right agency to help you with your SEO needs.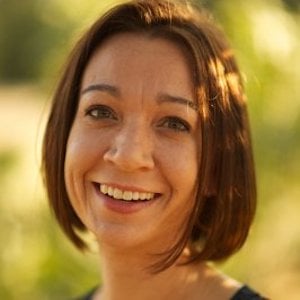 Kim Cooper
Director of Marketing, Amazon Alexa
Single Grain enables us to increase our impact without increasing our headcount
What Is an SEO Agency?
An SEO agency is a digital marketing agency that specializes in search engine optimization to helps brands improve their visibility in organic search results by using legitimate SEO tools, techniques and strategies.
Given that successful SEO typically requires a complex, multi-faceted approach, these specialist agencies are usually staffed by an in-house team of professionals in different disciplines, including technical optimization experts, content marketing experts, link building specialists, and more.
These experts work together to coordinate an all-inclusive solution to the challenges their clients face when growing their business in the digital realm. It may mean that the agency:
Begins with comprehensive keyword research to help brands determine not only what their ideal customers are searching the web for, but also how they can meet that need.
Puts together an optimized marketing strategy based on that research before using outreach, influencer marketing, link-building, guest posting and other unique promotional SEO tactics to raise that brand's reputation as an authoritative voice

and

determines how Google perceives them.
Optimizes the client's website to ensure the best user experience, that it's fully safe and secure, and that it performs perfectly, as a website that is slow to load and easy to hack isn't going to win any favors from search engines.
To sum all that up, SEO companies first identify what is holding your business back from achieving the kind of prominent SERPs positions that help you to succeed, and then put together a custom solution to help you achieve those positions.
Dive Deeper:
* How to Fix 15 Common On-Site Technical SEO Issues
* 14 Effective SEO Techniques to Drive Organic Traffic in 2023
* How to Rank Your Brand-New Website When You Don't Know SEO

The Benefits of Hiring an SEO Agency
Look around online and you'll find an endless number of articles and tutorials teaching you the fundamentals of search engine optimization.
So with all that information freely available, why bother outsourcing your optimization when you could simply go it alone?
To answer that question, here's a look at some of the top benefits of hiring the best SEO company rather than doing it yourself.
1) SEO Experts Are Always Ahead of the Game
As the Internet continues to evolve, so do the algorithms that search engines use to organize their results.
Ultimately, that means that what may have been a sure-fire sign of SEO success last year just no longer cuts it this year. It may also mean that any information you read has the potential to be out of date if it was published before Google's algorithm update each year.
More than anything else, this remains the most significant benefit to hiring an SEO company.
As experts with a genuine passion for what they do, these agencies make sure they're always on top of the latest developments and techniques in the world of search, offer a variety of SEO services, and tailor their work to ensure that your brand remains highly visible despite changing trends or tweaks to search algorithms.
Related Content: Web3 Marketing Case Study: How FTX Scaled from a $7M to $32B Company in Just 36 Months
2) SEO Agencies Do All the Hard Work for You
There's nothing to stop you from handling your company's SEO by yourself, but let's be honest: That's not why you started your business, is it?
You launched your company to develop and deliver great products or services, and the more time you have to spend doing keyword research, writing 2,000-word or more content pieces, doing technical and off-page SEO, and launching and tracking various SEO campaigns, the less time you get to spend doing what you really love.
When you outsource that work, you still get the results you need while freeing up your time and energy to focus on those parts of your business that you do best.
Dive Deeper: 5 Things You Should Know Before Hiring a Content Marketing Agency
3) The Best SEO Companies Can Offer an Integrated Marketing Approach
While there are some companies out there that focus solely on search engine optimization, the best SEO companies can help integrate your SEO strategy with the rest of your digital marketing services to ensure better conversion rates and help you achieve effective results.
This often proves to be much more efficient than having one team working on your SEO, another on social media, and a third on PPC advertising and trying to bring them altogether to help your business grow.
How to Choose an SEO Agency: What to Look For
So, you've decided that hiring an SEO company is the right move to help grow your business, but that still doesn't solve the problem of determining which agency out of the thousands out there is the right one to team up with.
Here are five key things to look out for when choosing the right SEO agency to work.
1) They Set Realistic Expectations
The only thing that's for certain with SEO is that nothing is for certain.
The results you ultimately get from your investment in search engine optimization is dependent on a complex number of factors. This means that it's simply unrealistic for an SEO firm to make any kind of guarantees about getting you to a certain position on the SERPs or driving a certain amount of traffic from organic Google searches to your site each month.
Some less-than-reputable agencies may make such guarantees as a means of trying to win your business, but be wary that they may be promising more than they can be sure to deliver.
Instead, it's best to work with an agency who will be up front and honest with you about what they're likely to achieve and set realistic expectations right from the start. This doesn't just mean in terms of the results themselves, but also in terms of how long it will take them to deliver.
Keep in mind that SEO is the very definition of playing the long game. It can take months to achieve any kind of success, so any company that promises to get you to number one on Google within a few weeks is probably making unrealistic claims.
Dive Deeper: How Long Does It Really Take to Rank on Google?
2) They Have a Proven Track Record They're Willing to Share
Top SEO companies may not be able to make absolute guarantees about the results they can produce in the future, but they should at the very least be willing and able to share with you their past successes.
Case studies, reports, and genuine testimonials will all go a long way in proving that the agency you're thinking of working with is capable of getting the job done: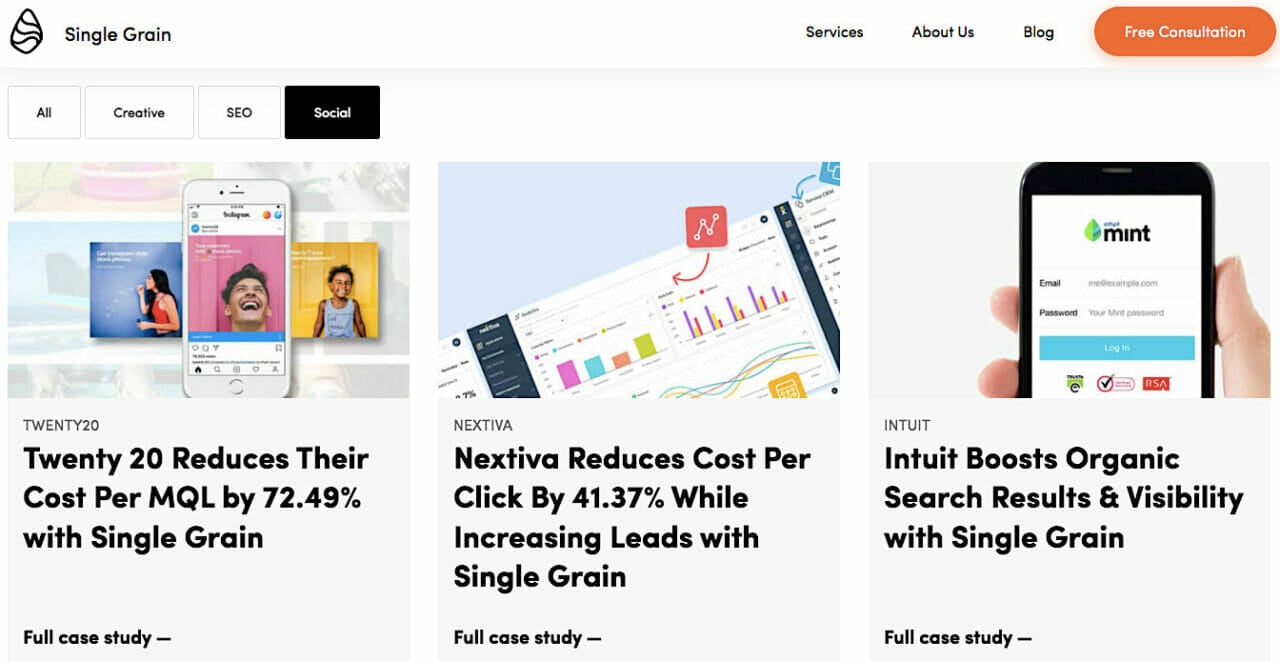 If you only ask one thing from an agency, be sure to ask for this kind of proof. After all, if an agency can produce genuine results for others, there's a strong chance they'll be able to do the same for you.
3) They Speak in Plain English and Avoid Technobabble
One reason why some businesses choose to hire an SEO agency is that the whole process sounds a little too complicated and confusing for them. However, some agencies will take advantage of this, dressing SEO up as an enigma wrapped in a mystery that only they can understand.
If you come across an agency that does this, walk away and look elsewhere.
At best, working with an SEO company that can't explain in clear, plain terms what they can do for you means it's even harder for you to understand exactly what you're paying for.
At worst, mystifying the process in a cloud of technobabble could be a big red flag that the agency either doesn't quite know as much as they think, or that they're trying to make things sound incredibly technical as a means of justifying higher prices.
4) They Use Legitimate, White Hat SEO Techniques
Spend any amount of time reading up about SEO, and you'll soon encounter the terms "Black Hat" and "White Hat."
Black Hat SEO techniques include things like keyword stuffing and website cloaking, which are designed to game search algorithms to get higher rankings rather than solving genuine problems for end-users. While such techniques may provide a quick fix, they ultimately get your website penalized by Google and actually do more harm than good to your search rankings.
White Hat SEO involves things like producing helpful content and ethical techniques for building backlinks. Since these techniques are focused on helping users rather than manipulating algorithms, search engines typically reward sites using White Hat SEO with better rankings.
As such, when you're choosing an SEO agency to work with, be sure to ask them precisely what they're going to do for you and check out whether their methods are actually going to help you – or hurt you – in the long run.
Dive Deeper: The Complete White Hat SEO Guide: Google-Validated SEO that Works like Magic!
5) They Understand Your Business Goals
A major part of successful SEO is creating well-optimized content that perfectly aligns the goals of your business with the needs of your audience.
This doesn't just mean putting the right keywords in the right place or ensuring that you've got your rel tags in order. It means using databases like Google Analytics and Google Search Console to spearhead knowledgable, informed pieces which position you and your brand as experts in your field.
As you can imagine, this is only possible if the right SEO company you're working with really understands your brand, your niche and, most importantly, your audience.
Dive Deeper:
* The Only 4 Marketing/Content Marketing KPIs That Really Matter
* 10 Most Important Google Ranking Factors (& How to Optimize for Them!)
* 10 Underrated SEO Reporting Metrics That'll Impress Your Clients in 2023

How to Choose the Best SEO Agency for Your Business: A Final Word of Advice
Choosing an SEO company to work with is about much more than just finding a company that excels at specific search engine optimization skills and techniques.
More importantly, it's about finding an agency that offers honest, open and transparent communication, setting realistic expectations about the kind of results you'll be able to see, and keeping you well-informed once those results start to appear.
For small business owners and entrepreneurs unsure where to start when it comes to finding an agency like that, you might find this guide to the top six best SEO agencies of 2023 helpful.
If you're looking for a full-service SEO agency to help grow your business, Single Grain can help you! Click the orange button below 👇