Vonage is a well-known brand in Voice-over-IP (VoIP) communications technology. They offer several products for businesses: communications APIs, unified communications, and solutions for contact centers. 
As great as this product is, it has its downsides too, such as: it can be a little complex and confusing to navigate, they offer online chat support only, and it relies on internet connectivity which can be a problem if your WiFi drops.
We've done our research to provide you with a list of the top Vonage competitors. In this guide, you'll find an overview of some of the best alternatives to Vonage that you should be considering for your communications system in 2023.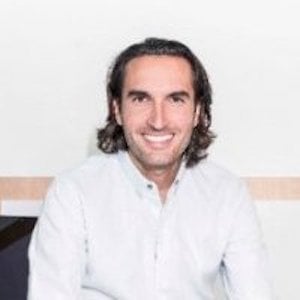 Yaniv Masjedi

CMO, Nextiva

Their expertise has helped Nextiva grow its brand and overall business
What Is Vonage?
If you happened to be one of the millions of people who turned on a TV in the mid 2000s, then you almost definitely know of Vonage. The VoIP provider with the brazen orange branding and infectious whistling quickly became known during that era as the premier internet telephone provider.
However, Vonage has changed quite a bit over the past decade and a half. Since its TV heyday, it's shifted its focus from residential VoIP to business communications. In fact, its residential offerings are relegated to an entirely separate and secondary website.
This change has brought Vonage into the Unified Communication as a Service (UCaaS) space and made it a contender in the industry. Between its communications APIs, high-quality unified communications solutions, and contact center products, Vonage has reimagined itself for the modern age.
7 Vonage Alternatives and Competitors for 2023
Before we dive into each of the seven Vonage alternatives, here's a quick overview of the best unified communication platform for specific reasons:
Nextiva
Website: Nextiva.com
Pricing: Starts at $19.95/user/month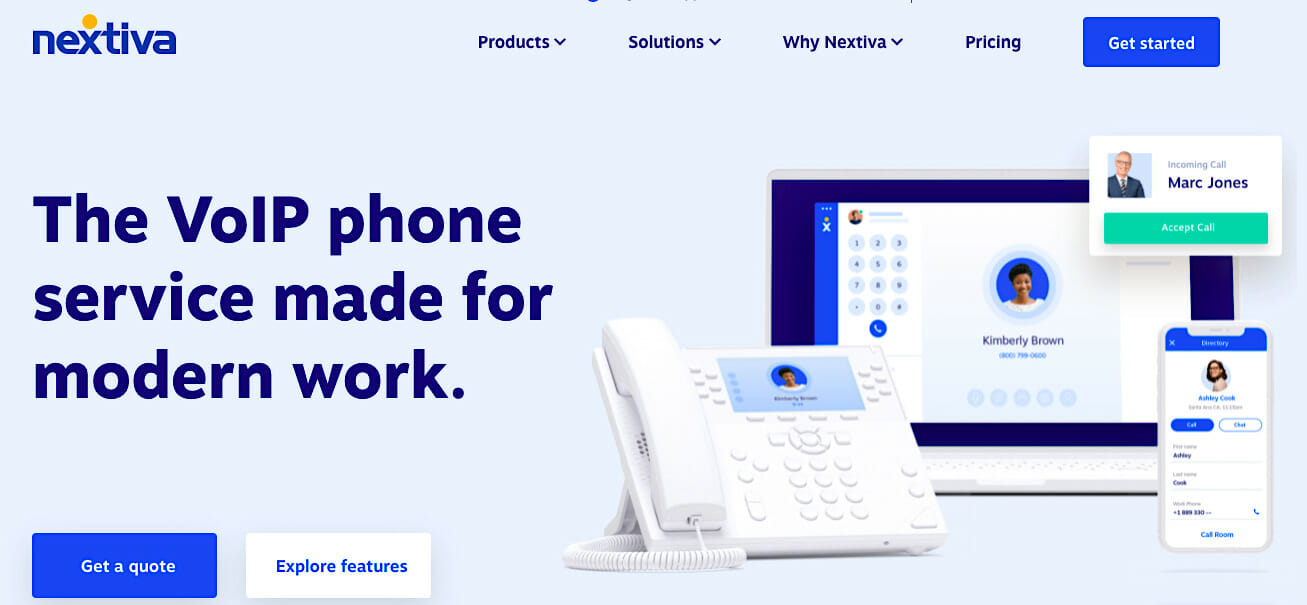 Nextiva is a well-known and polished communications company that offers VoIP, SMS, chat, fax, and conferencing services.
However, aside from these standard features, Nextiva's real selling point is its integrations: It integrates with tons of apps like G Suite, HubSpot, Salesforce and Outlook, which helps streamline your workflow and improve efficiency.
Alongside these integrations, Nextiva also provides a CRM so that you can better organize your communications. This is a unique offering among UCaaS providers.
Nextiva also offers a powerful Caller AI feature, which displays caller information straight from the CRM as soon as a call is initiated. This saves sales and customer service reps the trouble of searching through files when a new call comes in and also cuts down on prep time for outbound calls.
To tie the whole package together, Nextiva includes a multi-level attendant, which can route calls automatically, as well as automatic transcriptions that are readily available almost instantly after the call ends.
Starting at $19.95/user/month, Nextiva is an affordable solution that is priced at right about the industry average. It's a robust option that will serve businesses of all sizes well.
Dialpad
Website: Dialpad.com
Pricing: Starts at $15/user/month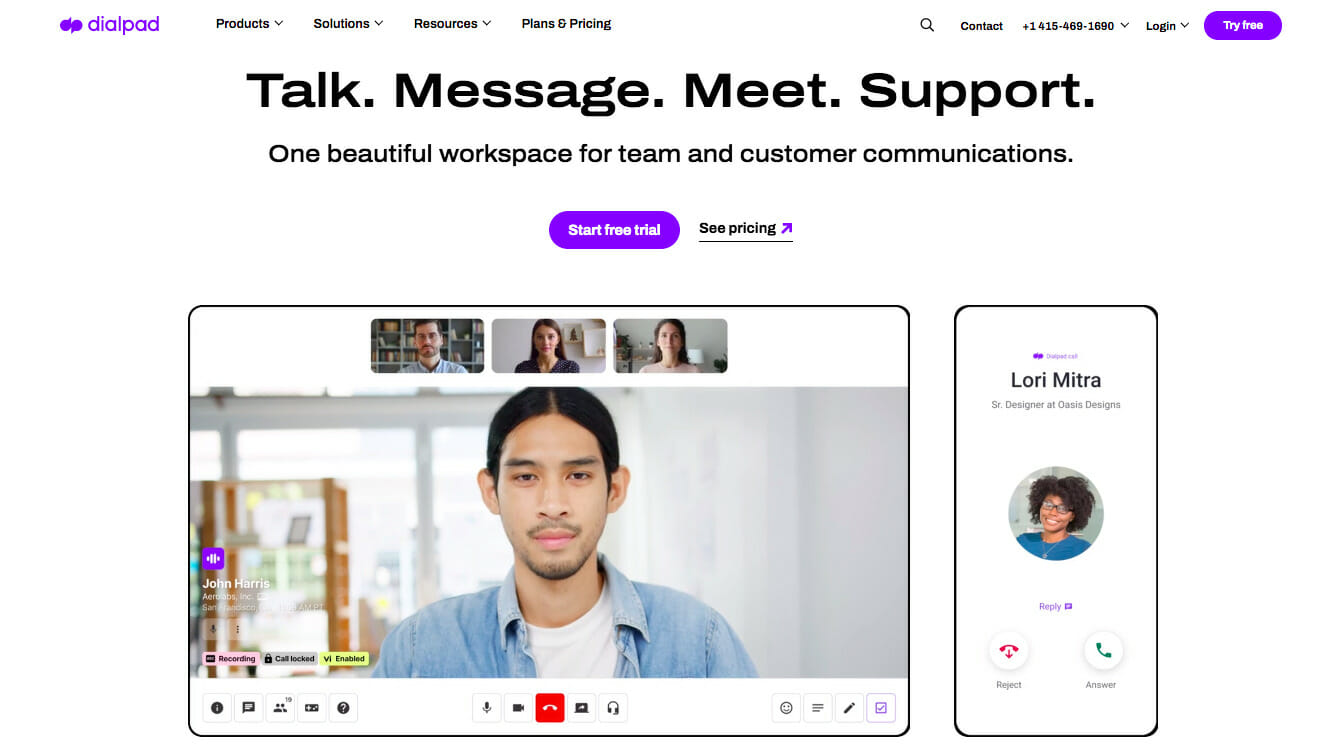 Dialpad is a high-end communications solution that uses unique technologies to facilitate more efficient sales efforts.
At the heart of Dialpad are the same features you'd expect from any UCaaS: phone, video, SMS, conferencing, etc. But what sets Dialpad apart from the competition is its use of natural language processing (NLP) in its Voice Intelligence feature.
Essentially, Voice Intelligence uses NLP to gather data from your conversations and draw actionable insights from them. You can use these analytic tools to figure out what strategies are working, which aren't, and ensure that your communications are always as effective as possible.
Another benefit of Dialpad is that it's device agnostic. While some UCaaS solutions only work with specific hardware, you won't need to purchase Dialpad business phones just to use the platform. This makes it a good choice for businesses that are switching over from another communications provider.
Unfortunately, all these features aren't easy on the wallet. Although pricing starts at $15/user/month, to get these features, you'll need to pay $25/user/month. With this in mind, Dialpad is more expensive than most of its competitors.
If you think you'd get a lot of value out of Voice Intelligence, this may be worth it. However, Dialpad is generally geared more towards large businesses than small ones, so that's something to keep in mind as you make your decision.
Ooma
Website: Ooma.com
Pricing: Starts at $19.95/user/month

It's hard to put your finger on why exactly, but Ooma has a bit of a luxury feel to it. Perhaps it's the design language or perhaps it's the fact that Ooma only runs on its own proprietary hardware à la Apple. Whatever the reason, Ooma could easily use the slogan "it just works" and no one would bat an eye.
While Ooma does offer high-quality service, the reliance on its own hardware is a polarizing feature. On the one hand, it makes set-up easy and operation intuitive. You're less likely to run into compatibility issues since the system components are built to work with each other.
However, it also means that businesses that are switching over from another communications provider will need to foot the bill for an entirely new system. It is possible to use Ooma solely through the desktop and mobile softphone apps, but that takes away some of the benefits of the platform overall.
That said, Ooma isn't wildly expensive from a month-to-month standpoint. At $19.95/user/month, it's on par with the industry average. The big deciding factor here will be whether the ease of use that comes with hardware dependency is worth the extra investment.
Plus, if Vonage's API is appealing to you, you'll be disappointed to find that Ooma does not have an API that you can utilize to expand its capabilities and integrations further.
8×8
Website: 8×8.com
Pricing: Starts at $12/user/month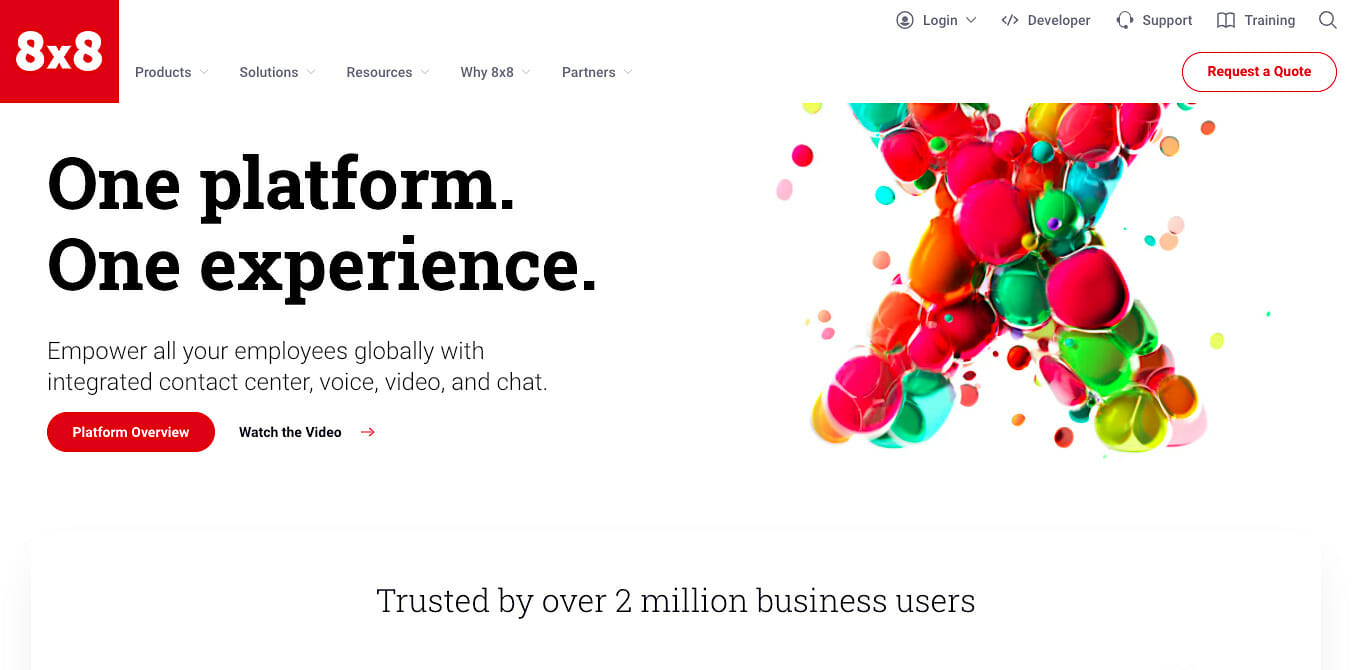 8×8 started out as a computer chip design company in 1987 before eventually pivoting to communications. With a history like that, it may not come as a shock that 8×8's offerings are aimed more at enterprises than small businesses and that the platform offers some of the more advanced features out of the alternatives on this list, like SIP trunking.
If Vonage's API is appealing to you, then you'll be pleased to learn that 8×8 also provides robust API offerings that you can use to build your own apps or expand upon the functionality that 8×8 already provides.
Although 8×8 may be geared towards larger businesses, its price tag tells a different story. At just $12/user/month for the lowest tier, 8×8 provides a communications service that will be affordable for many small businesses.
If you have an international team or deal largely with international customers, 8×8's long-distance pricing will be a welcome feature. The lowest pricing tier offers unlimited calling within the U.S. and Canada, while the next tier up offers unlimited calling to 14 different countries for $24/user/month. You can also get unlimited calling to 47 countries for $44/user/month.
RingCentral
Website: RingCentral.com
Pricing: Starts at $19.99/user/month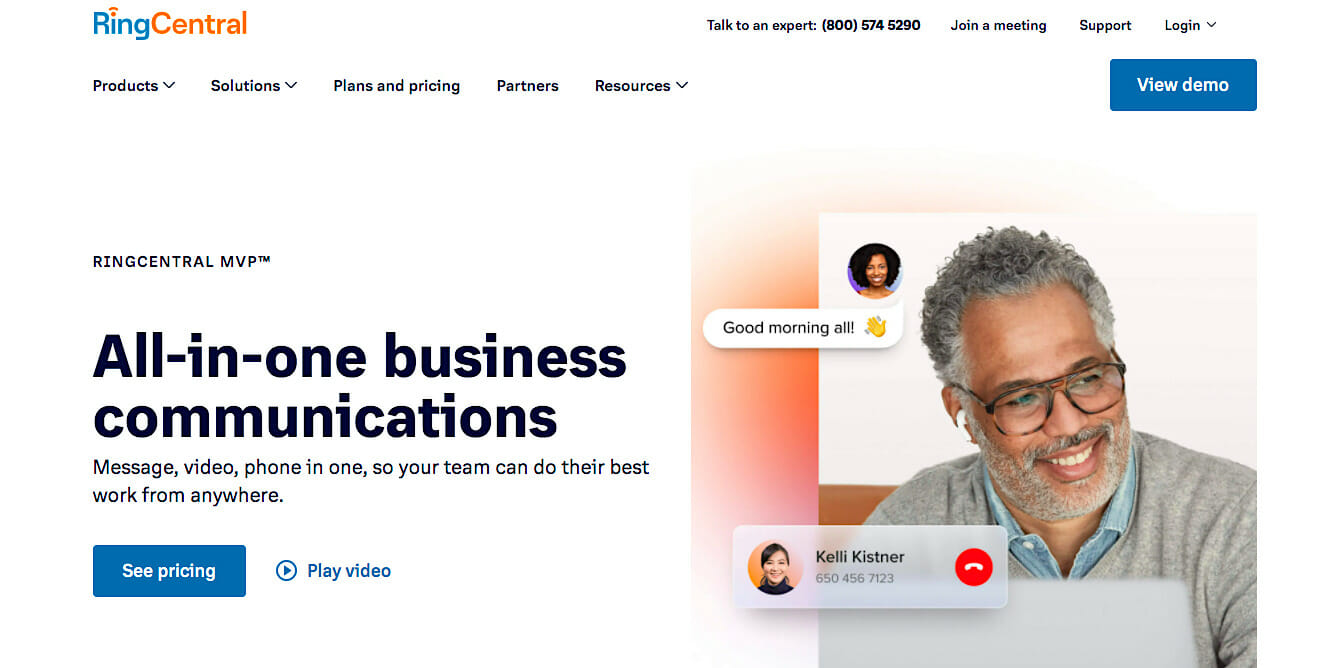 When it comes to accolades, RingCentral takes home the gold prize — and several others as well. In 2020, UCToday awarded RingCentral the Best Unified Communications of the Year Award. Plus, for the past four years straight, Gartner has named it a Magic Quadrant leader in the UCaaS category.
For the most part, it is purely the quality of its standard set of features that has earned it these awards. Overall, RingCentral doesn't stray too far from the standard offering of VoIP, SMS, video conferencing, and instant chat. However, it does provide high-quality versions of these at a reasonable price tag of $19.99/user/month.
If you have a larger team, you may find other features — like real-time call analytics — helpful. However, small teams are less likely to find this beneficial as it needs a solid amount of data in order to draw any actionable insights. Unlike Dialpad's Voice Intelligence, RingCentral's analytics don't assess any one individual communication — instead, they look at your team's calling as a whole (number of calls, duration of calls, etc.).
Similarly, small teams won't be able to make much use of its team collaboration features. However, larger businesses will be able to take full advantage of RingCentral's robust and high-quality feature set.
GoToConnect
Website: GoToConnect
Pricing: Starts at $19.95/user/month for 50+ users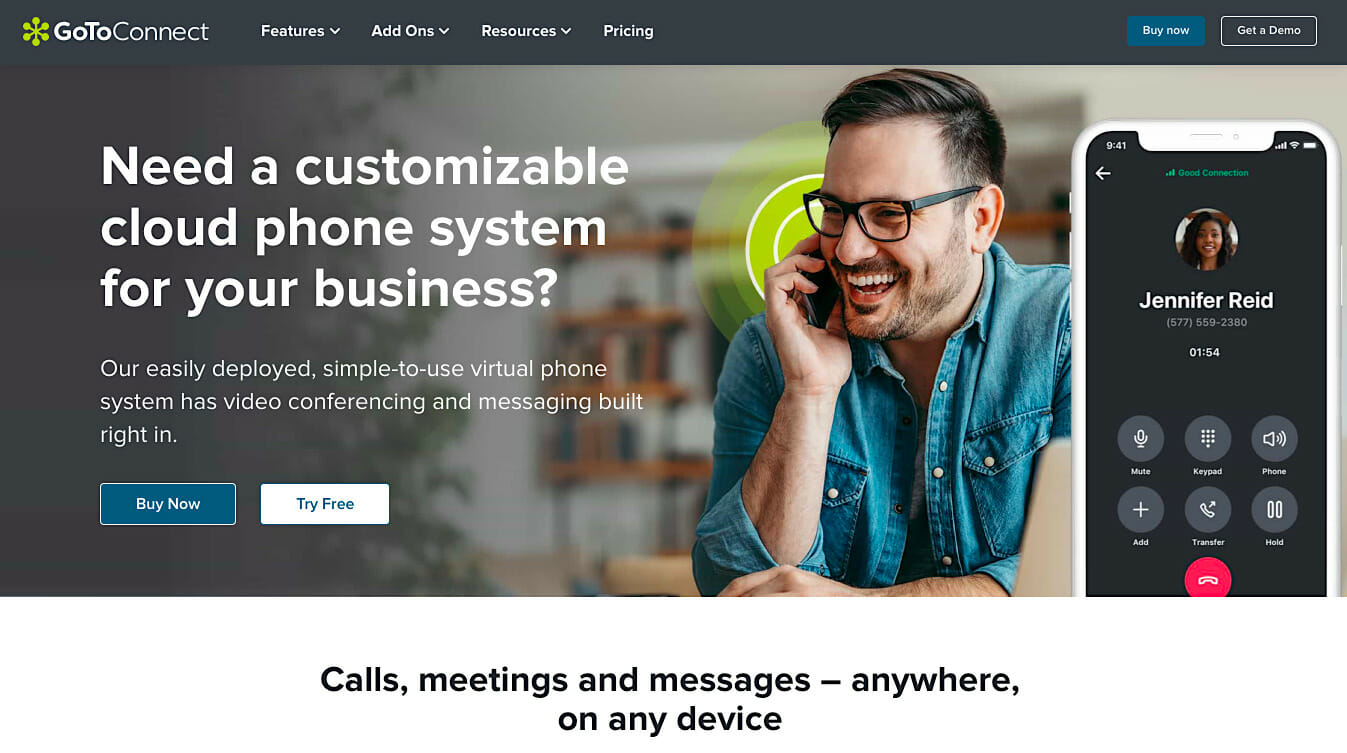 Like Vonage, GoToConnect is another name that may ring a bell thanks to their advertising in the mid 2000s. In fact, GoToConnect's child company, GoToMeeting, was one of the pioneers in the video conferencing space.
GoToConnect continues its strong video-conferencing tradition by offering HD calling with every license to ensure that all of your communications are high quality.
GoToConnect's pricing structure makes it clear that it's targeting larger businesses, so smaller ones may find the platform out of their financial reach.
Unlike most of the products on this list, GoToConnect bases its pricing partly on how many users will be connected. If you have at least 50 users, pricing starts at the industry average of $19/95/user/month. However, if you have less than 50, you'll need to pay $29.99/user/month for the same exact feature set. This puts smaller businesses at a significant disadvantage.
Overall, if you have a large team, GoToConnect is a solid option. It doesn't reinvent the wheel, but it does provide high-quality communications at a reasonable price.
Mitel
Website: Mitel.com
Pricing: Starts at $20.99/user/month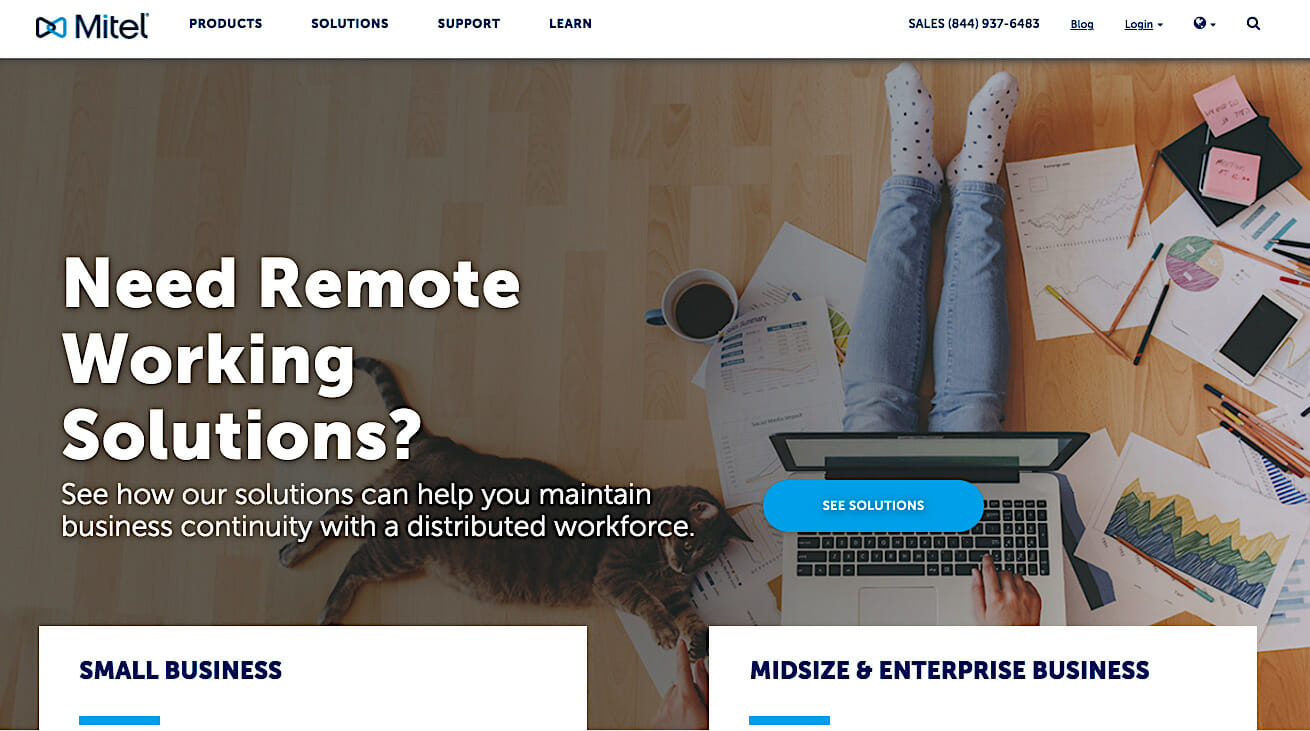 Mitel is a communications platform that puts a unique emphasis on cybersecurity. Out of all the platforms we've covered, Mitel is the only one that includes a VPN (Virtual Private Network) so that every user can secure their communications and browse the web safely.
Mitel positions itself as a communications provider that serves the needs of businesses of all sizes, particularly those that need solutions for remote work. Mitel can be used without hardware through its softphone app, which is a benefit to small businesses on a budget, and its history as a PBX company means that it also understands the needs of enterprises.
Mitel's solutions are all built on the Google Cloud architecture, which means that you can expect a robust and reliable platform when signing on with them.
Additionally, when it comes to customer support, Mitel outdoes many other brands. With 70 million users across 100 countries, "Mitel is the only company that wakes up every day exclusively focused on helping customers take their communications from where they are today to where they expect them to be."
With a starting price of $20.99/user/month, Mitel is a solid solution for businesses of all kinds. It is slightly more expensive than its competitors, but withe added security feature, it's worth it.
Final Thought on Vonage Alternatives & Competitors
As with most large decisions, there is no perfect solution. Rather, as a business owner or communications director, you should be looking for the best fit for your needs rather than the overall best solution.
Each of these products cater to different needs and offer solutions to varying problems. Before moving forward with any of them, make sure you have thoroughly compared each platform.
---
More Comparison Articles:
* Top RingCentral Alternatives and Competitors for 2023
* Top Mitel Alternatives and Competitors for 2023
* 6 Best Cloud Hosted PBX Providers for 2023
* 7 Best UCaaS Providers for Your Business for 2023
* 9 Best Web Hosting Providers
* 8 Absolute Best Ecommerce Website Builders
* Top 10 Best Email Marketing Services
* 8 Best Business Phone Services in 2023
* 11 Best Video Conferencing Software
* Top Grasshopper Alternatives and Competitors for 2023
* Top 8×8 Alternatives and Competitors for 2023
* Call Center Phone Systems: Everything You Need to Know