Did you know that the remote workforce has increased by 140% in the past decade and a half?
Here's what remote work looks like in 2023: The alarm goes off at 8 a.m. on Monday. While other people are already halfway through a hellacious commute, you pad down the hallway to your kitchen to pour a cup of coffee. Then you go to your living room, home office or yard without a thought to your bedhead and get to work, stopping now and again for a homemade lunch, nap or some yoga right there on the floor.
Working remotely is a dream for many workers. Parents might enjoy the ability to be closer to their family, others may love the chance to work while they travel, and everyone likes working in their pajamas, right?
However, there are security risks to working remotely. As more of our world moves online, cybersecurity risks are a legitimate concern that companies and freelancers need to consider.
If you assume that cybersecurity isn't something you need to be concerned about as a remote worker, it's time to change your thinking. It is, after all, 2020.
Click To Tweet
Hacking and security have become so mainstream that hundreds of the more than two million podcasts are all about IT security and how to prevent cyber attacks!
According to a recent study, a cybersecurity attack happens on an Internet-connected device every 39 seconds, and that by the end of the year, cyber attacks on SMBs will occur every 14 seconds: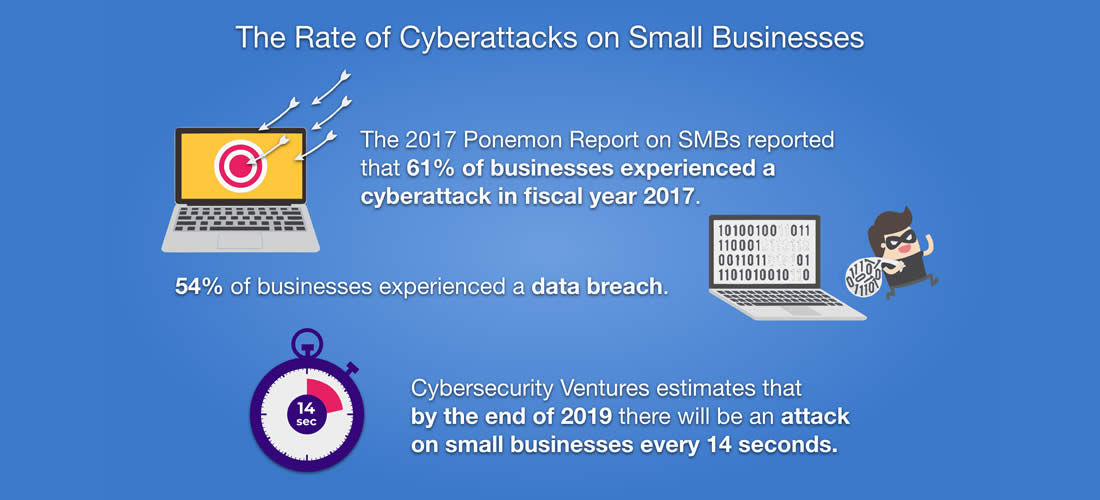 Without proper security features in place, you could be one of those victims. There will always be some security risks related to working remotely, but the important thing is to put measures in place to mitigate these risks.
Whether you work remotely for a company or are self-employed, here is what you need to know to keep your data secure.
Use a Password Manager to Keep Your Logins Secure
Keeping track of dozens of passwords can be frustrating. This site requires 16 numbers, that site needs a combo of numbers, letters and special characters, and yet another requires you to type in your password while standing on your head. (Okay, maybe not that last one.)
And since keeping up with dozens of unique passwords is complicated, many people resort to using the same passwords on multiple sites – which makes criminal hackers' lives easier because if they get access to or figure out one password, then all your accounts (bank, credit card, Amazon, etc.) can be hacked.
So how are you supposed to keep track of dozens of passwords? The solution is a password manager, which helps keep passwords secure and all in one place.
In the past, security experts advised against writing down passwords, so it might seem counterintuitive to keep your passwords all in one spot. However, there are several benefits to using a password manager:
You only have to remember one master password instead of dozens.
Password managers encrypt your all your stored passwords.
Passwords generated by your password manager are more complex and harder for criminal hackers to guess, making them far more secure.
Passwords are different for every site, keeping your data safer.
It simplifies changing your passwords in the event of a security breach.
You can access your passwords from your laptop, phone and even tablet, so the process is seamless once you set everything up.
Above all, using a password manager actually makes it easier to sign in and get to work.
Choosing a solid password manager should be the first, most basic step to securing your data. The most popular password managers are 1Password, Dashlane and LastPass: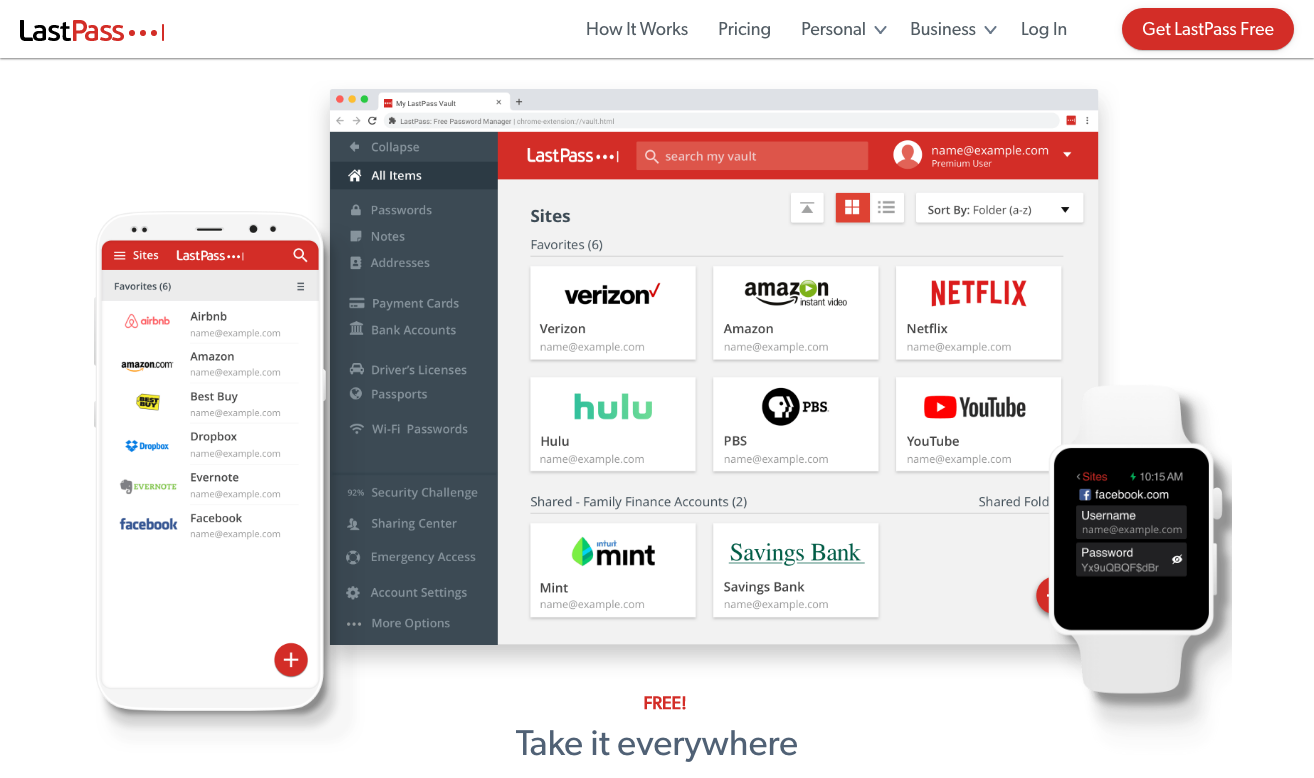 This post compares all the best password managers, including pros and cons, so that you can choose the right one for your needs. Most password managers offer a free account for single users, so you might not even need to pay to keep your passwords nice and safe!
Related Content: How to Establish Yourself as a Reputable Freelance Writer
Use Spyware Protection Software
Your first line of defense against criminal hackers is definitely using a password manager. Your next step is installing spyware or malware protection software.
Just like you have a security system at home to protect your loved ones and belongings, you need antivirus software to keep your computer and data safe and secure.
Even if you understand the basics of protecting yourself from spyware (not clicking on links in unknown or suspicious emails, being wary of opening attachments, and so forth), there is still a chance that you could end up with a virus. These nasty bugs can steal your login information, track your keystrokes, and even activate your camera without your knowledge.
Here are a few of the most popular antivirus solutions:
Malware Bytes
Malware Bytes is a robust anti-viral software that protects against viruses, malware, ransomware and criminal hackers, and is available for both PC and Mac computers.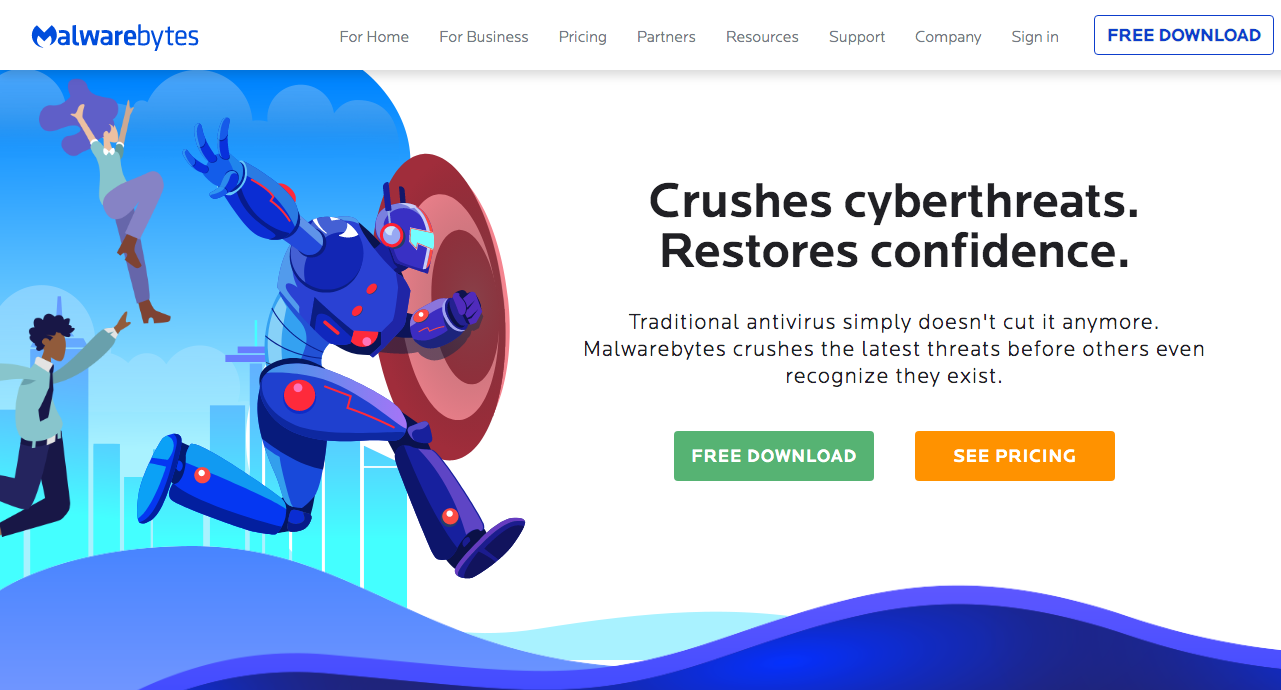 They use artificial intelligence to block even the newer malware programs. The base package is free, but for the best protection, you will need to pay for a yearly subscription. At $39.99 a year, it is pretty affordable.
AVG Free
AVG is a well-known name in computer security, and their free antivirus software is quite robust, though you will have to purchase an upgraded package for features such as securing personal folders or protecting your webcam.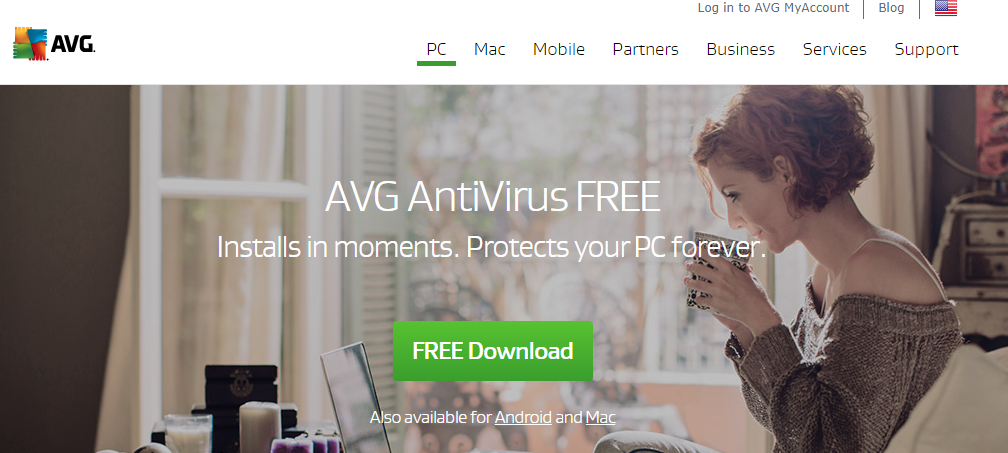 However, their free version offers protection against viruses, spyware, ransomware and other problems. It is one of the more thorough free antivirus options on the market. Their paid packages start at $79.99 a year, however, which is more expensive than other options.
Related Content: The 4 Fundamentals of E-commerce Website Design
Avast Free
Avast is totally free and really simple to use. It is available for both Mac and PC and also offers password management and home network security features. While a bit limited, it will cover most of your bases.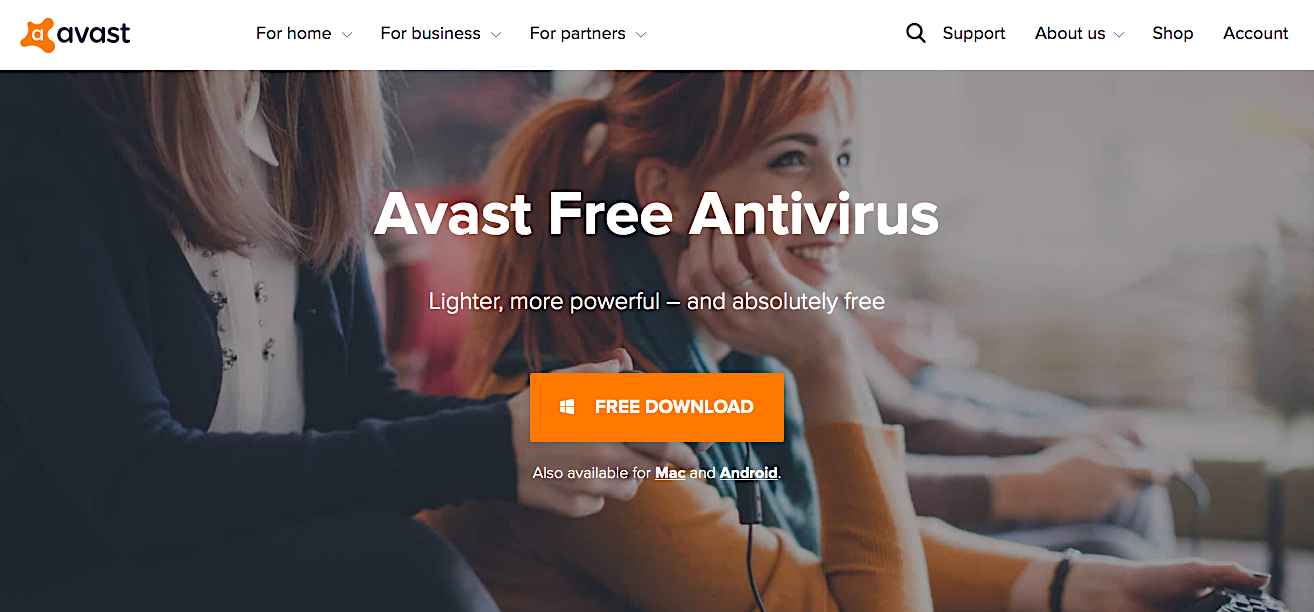 To get access to more advanced features, such as hacking and ransomware protection, you will need to upgrade to their Premium package, which starts at $69.99 per year for one device. Avast also offers a VPN option, for an additional fee, which is a security option we'll cover below.
Limit Public WiFi USAge
One of the amazing benefits of working remotely is the ability to work from anywhere, right? Want to work from a coffee shop? You can. Want to work from a coworking space? You can.
However, using unsecured WiFi could open your computer and your data up to the prying eyes of criminal hackers who can see every bit of information you send, including passwords, sensitive data and even proprietary information.
Just think about it for a moment. You're using a team chat app like Chanty or Slack to communicate with colleagues about important launch details, and then your information is compromised due to a cyber attack on your network. Not good!
Here is how it works. You head to the local coffee shop and log in to their WiFi to work. If a criminal hacker is nearby, they essentially position themselves between you and the network point. You think you are getting a connection straight to the Internet when, in fact, the criminal hacker is seeing your info first, then sending it on to the WiFi provider.
So, how do you protect yourself and enjoy all the benefits of remote work? You've got a few options:
Use a VPN. We'll cover this in more detail in the next section.
Avoid using public WiFi when possible. Consider using a MiFi device, which is slightly more secure.
Keep WiFi off if you aren't using it. No reason to open the security risk if you don't even need the connection.
Turn off sharing in the Control Panel, or click "public" if Windows asks you if your connection is secure.
Avoid showing passwords when on public WiFi. (Which shouldn't be an issue if you use a password manager!)
Make sure to visit HTTPS versions of websites when possible; you can tell by looking for the green padlock icon in the upper left corner of the search bar, as indicated in the image below: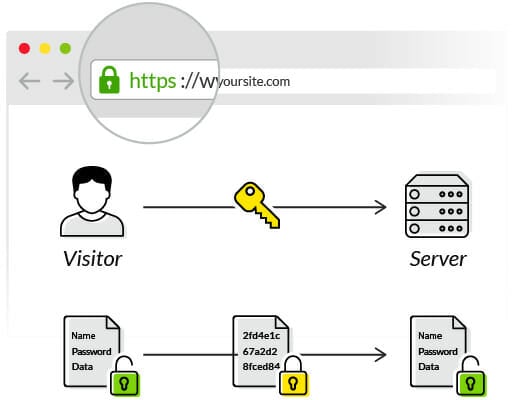 If you can, be sure to double-check that their certificate is valid. For instance, click on that padlock icon and look for the following note of confirmation, as shown in this screenshot of Arcalea: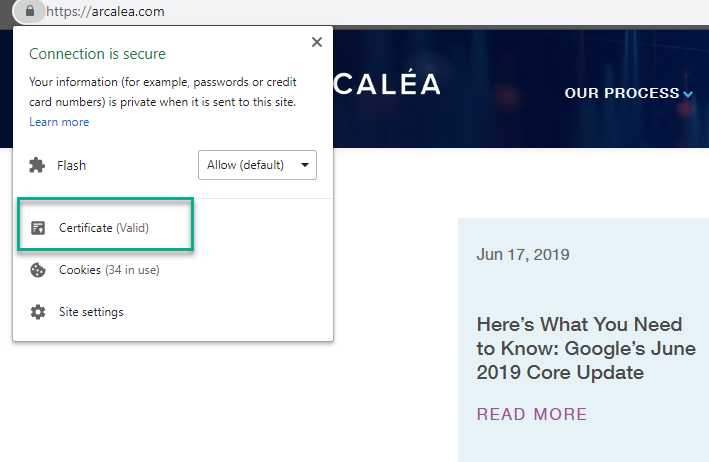 When possible, it is best to avoid open/public WiFi altogether. If that isn't an option, just be sure to safeguard your computer and data using the tips above.
Related Content: How Poor Website Security Negatively Impacts SEO Ranking
Use a VPN
A Virtual Private Network (VPN) is a service that gives you private internet access and an encrypted connection, allowing private data to stay away from the prying eyes of criminal hackers and anyone else who shouldn't have access to your info. Essentially, your connection goes through a server located in another part of the world, which protects your IP address and anonymizes your activity.
Businesses that use VPNs should ensure that the company is reputable and doesn't keep a log of your activity (which would defeat the purpose!). In some cases, a VPN can slow down your internet connection, but that may be a small price to pay for the peace of mind that your information is secure.
We highly recommend reading VPN reviews to find the right VPN for your needs, as there are many on the market that all have unique features.
Top VPN options include UltraVPN, Norton Secure VPN, IPVanish, Private Internet Access (PIA) and NordVPN. Here is a quick review of the benefits that each solution brings:
NortonVPN is a a simple VPN for newbies and includes a password manager, which could save you money. They offer a "no-log" option which means they don't track or store your activity.
IPVanish is a secure, fast and easy-to-use option. They have network of affiliates around the world and is one of the cheaper VPN options.
Private Internet Access (PIA) is one of the largest VPNs and offers great security, privacy and speeds at affordable prices.
NordVPN's security and privacy settings are optimal by default (AES-256 encryption won't allow ''hacking'' your data even with the most powerful supercomputers). They've also launched CyberSec technology that blocks ads and protects from malware.
UltraVPN is one of the best VPN services if you're looking for speed, number of server locations, privacy, and value.
This article breaks down the pros and cons of different VPN providers so you can choose the best service based on your budget and your needs:

As an added bonus, VPNs can be set to servers in overseas locations, allowing you to see, for example, how a website might look to EU visitors.
Related Content: 5 Ways SMB Business Owners Can Revamp Their Digital Marketing Strategy
Use Two-Factor Authentication
According to the 2018 Verizon Data Breach Investigations Report, 81% of data breaches in the accommodations sector (think hotels and the like) involved stolen credentials. In fact, most data breaches involve criminal hackers gaining access to or guessing passwords.
Two-factor authentication closes this loophole. Just as it sounds, 2FA requires two methods of proving a user's identity before access is granted. For example, you might be required to log in using your user name and password and then type in a code sent to your mobile device.
This means that if you lose your laptop or if someone figures out your password, your onsite data is still safe and secure because anyone trying to access your info won't have the second piece of information.
Two-factor authentication is particularly important for website logins. The website is most businesses' most important asset, so be sure not to miss this crucial step when building a website, as a criminal hacker could easily spread malware, redirect links, hold your company's data hostage for ransomware and even erase your entire site.
2FA protects your data, keeps your blog more secure, and helps ensure that only known users gain access to devices, shopping platforms, and more. You can activate this feature on many platforms, such as Google (including email), iOS devices, Instagram, Amazon, etc. Check out this list of sites that use 2FA: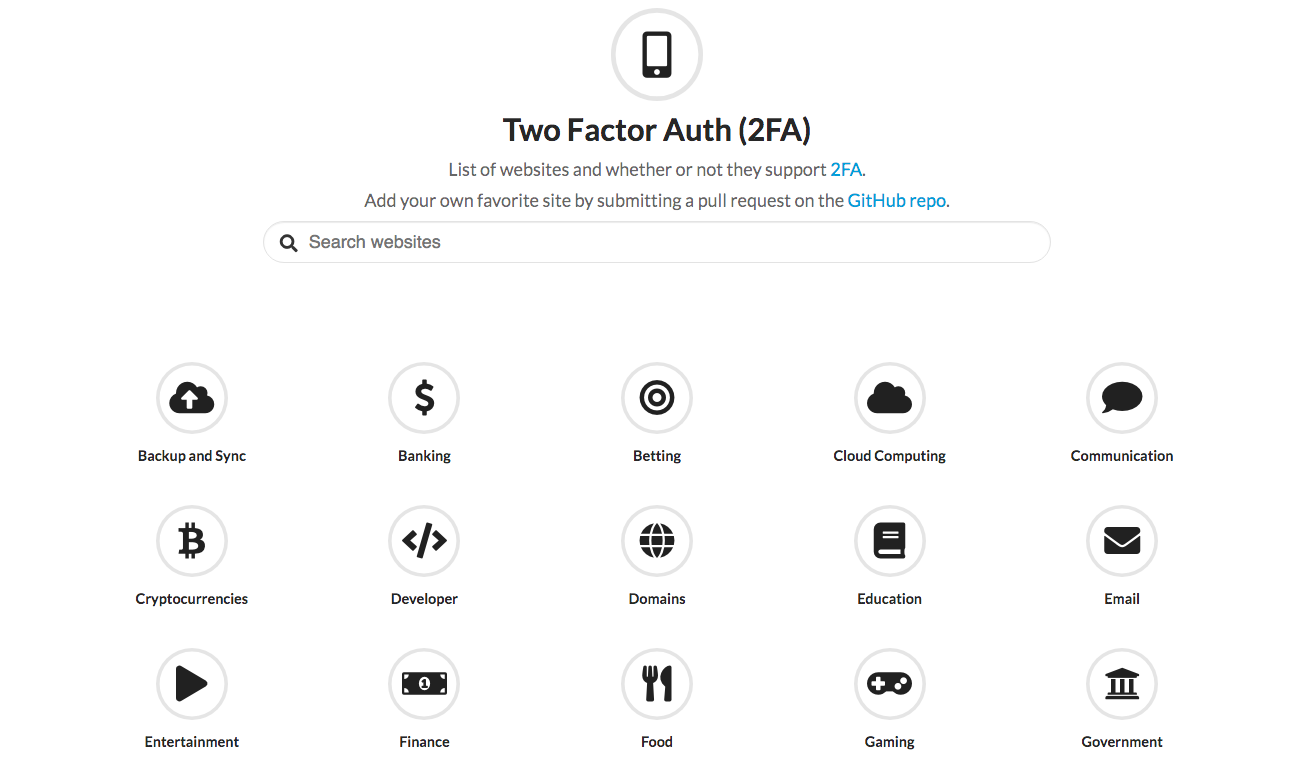 Related Content: How to Know if Your Website's Traffic Quality Is Poor (And How to Fix It!)
Back Up Your Work
Around 83% of customers will happily send referrals your way if they had a positive experience. But can you imagine the disastrous consequences if they have a negative experience such as your customers' data being breached or compromised?
Picture this: You log in to your computer and notice random pop-ups. Then a friend texts asking if you've gotten a new social media profile, as they just received a new request from a profile that purports to be you. Then you log in to the new blog you started and find that everything is gone.
It finally happened – you've been hacked. And your social traffic has plummeted.
Even if you follow all the steps above and are smart about security, there is still a chance that you might lose everything due to cyber attack on your business. Why? Because criminal hackers are smart and determined and even the best security tools sometimes fail.
The average cost of a data breach in a large company is more than $3.92 million and is expected to reach $150 million by 2020. If it can happen to multi-million dollar companies, you can bet it can happen to you, an individual freelancer. That's far and beyond enough to bankrupt your business.
But if you make sure that all your data is backed up and that you're using a reliable web hosting provider that provides security and peace of mind uptime, then you will be in much better shape after an attack. The best backup software backs up files in real-time, allows users to create multiple versions of data, and works across multiple devices.
This article reviews the best backup software options and breaks them down based on which functions you need (some programs even allow you to schedule backups at regular intervals, so you know that your data is always backed up):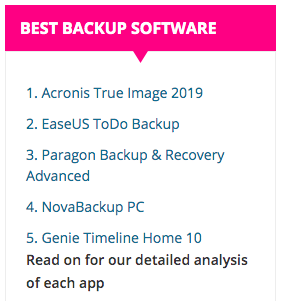 Another option to back up software is a cloud storage solution. Most offer at least a small amount of storage for free. These solutions will only back up specific documents you save to the cloud, but can help keep that data safe, even if a criminal hacker gains access to your device. Here is a comparison of the best cloud backup services:

Final Thoughts on Cybersecurity for Remote Workers & Their Companies
If you work remotely, or have employees who do, it is time to get smart about data security. If you happen to work in e-commerce, there's a plethora of e-commerce platforms available that keep security and compliance in mind depending on your needs.
The truth is, the future of your business may well depend on how the security of your data. While you enjoy the benefits of remote work, make sure to keep these security issues in mind. The peace of mind you get will be well worth the effort.