If you've ever heard the term "white labeling" before, you may have wondered if it has any place with your own company. We're here to help you process that question and decide if partnering with a white label agency is right for you.
In this post, we're going to cover some major aspects of white labeling and why it can potentially be a game-changer for any business, including yours.
So, whether you own a marketing agency, a web design firm or an SEO consultancy, the insights shared here should aid you in making an informed decision about white labeling and its propensity to help your brand grow.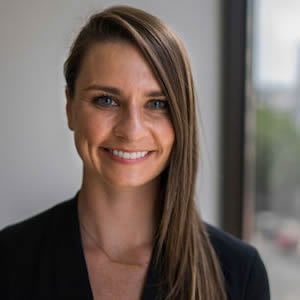 Jacqueline Foster
Demand Generation Marketing, Lever.co
We can count on them to bring new ideas to the table consistently
Understanding White Label Agency Services
A white label agency is a company that produces goods or services and allows other companies to purchase and rebrand those services as if they were their own.
This is a common business model in a variety of industries, including digital marketing, software development, SEO, graphic design, and many others.
The white label agency creates a product or service, often in a specific niche, then sells it to other businesses that don't have the capacity, expertise or desire to produce those items or services in-house. These other businesses then rebrand and sell the product or service to their clients as their own. This is particularly beneficial for small businesses or startups that may lack the resources to build certain products or services from scratch.
Services provided by a white label agency vary by the industry, but some common services include:
Digital Marketing: White label agencies can create entire digital marketing campaigns, including content creation, social media marketing, email marketing, and more. The purchasing company can then present these campaigns to their clients as their own.
Web Design and Development: White label agencies may offer web design and development services, creating custom websites for other companies to sell under their own brand.
SEO Services: This includes keyword research, on-page optimization, link building, and more. SEO is a complex field and many businesses prefer to outsource it to experts rather than try to build an in-house team.
Software Development: White label agencies can develop software applications, which are then rebranded and sold by the purchasing company.
Graphic Design: Designing logos, infographics, or other graphics, which can be rebranded by the client company.
Content Creation: This might include blog posts, white papers, and other forms of content marketing.
Mobile App Development: Similar to software development, some white label agencies specialize in building mobile apps that can be rebranded and sold by another company.
E-commerce Services: This could include building e-commerce platforms, providing shopping cart solutions, or creating product catalogs, among others.
Put another way, white labeling can be viewed as a type of subcontracting, where one company partners with another to provide specific services under its own branding.
What's the point, you ask?
These partnerships offer businesses the opportunity to provide a wider range of services to their clients without the need to handle every aspect of the work in-house.
This type of relationship lets more businesses compete in a world wanting one-stop-shop solutions, but also allows them to focus their internal resources on what they do best.
The Benefits of White Labeling
Many voices in the industry might advocate for a strong, distinct brand presence in everything you deliver. However, white labeling offers its own set of compelling benefits, especially if you're just starting or looking for additional revenue streams.
Here are a few benefits:
Generating Extra Revenue: White labeling provides a fantastic opportunity to earn additional income. Especially when starting, it allows you to capitalize on your network and connections, acting as a bridge between clients and white label partners.
Building Lucrative Partnerships: By white labeling, you form a strong partnership with your chosen service provider. This can be viewed as a higher form of affiliate marketing, as you actively collaborate and build relationships with trusted partners.
Profitability through Scalability: As your business grows, you'll realize that building a reliable team is key to increasing profits. White labeling empowers you to scale your services without the burden of managing an in-house team from scratch.
Related Content: Scaling Your One Person Company into Something More
Finding the Right White Label Agency Partner
Selecting the ideal white label agency partner is a critical decision that can significantly impact the quality of services you provide to your valued clients. So it's prudent that you vet the track record and past success of any individual or entity that you entertain the idea of hiring as a white label solution.
Choosing the perfect partner can take your business to new heights, boost your brand reputation and pave the way for lasting success. But if you're not careful about who you partner with, it could lead to a lot of wasted time and resources.
Let's take a look at a few of the best white label agencies and talent-hiring platforms out there that can give you a starting point in where to look for help.
Boostability: Empowering Success Through SEO Outsourcing
Boostability stands as a true powerhouse in the realm of SEO outsourcing services. With a stellar reputation and extensive industry experience, they have solidified their position as a trusted white label partner.

Collaborating with Boostability can help your agency gain access to a team of skilled SEO experts who are well-versed in the latest trends and strategies. Their meticulous approach to search engine optimization ensures that your clients receive top-notch services, driving their online visibility and organic growth.
Disruptive Advertising: A Reliable Ally for Enhanced Offerings
If you're seeking to broaden your service offerings, Disruptive Advertising could be the perfect companion.
This white label partner provides an array of services that seamlessly complement your existing portfolio. From pay-per-click (PPC) advertising and social media marketing to conversion rate optimization, they offer a comprehensive suite of solutions that cater to diverse client needs.
By incorporating Disruptive Advertising into your white label strategy, you can deliver well-rounded marketing campaigns that yield exceptional results.
White Label IQ: Pioneering Solutions with Recognition
As a trailblazer in the white label space, White Label IQ has earned accolades for delivering innovative solutions to agencies. We're also confident in their acute ability to service SaaS brands as one of their primary focuses.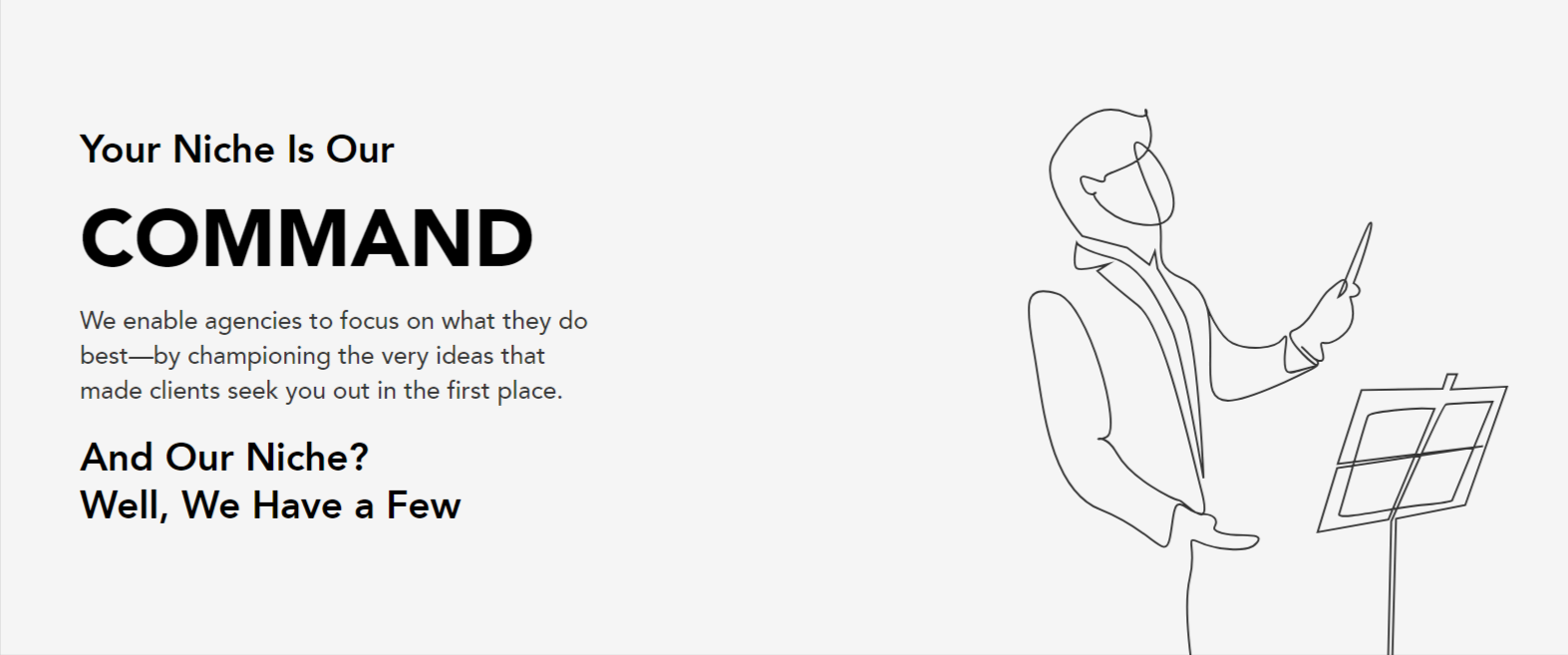 We like White Label IQ for how robust their services catalog is. They've taken the time to build a diverse team capable of a wide variety of service categories. It's also worth noting that their website is pretty neat: the scrolling animations on their services page are impressive.
Upwork and Clutch.co: A Bounty of Skilled Professionals
If you're on the hunt for a white label partner that perfectly aligns with your agency's unique requirements, Clutch.co and Upwork are a couple of the best environments for acquiring skilled professionals to aid you in your projects.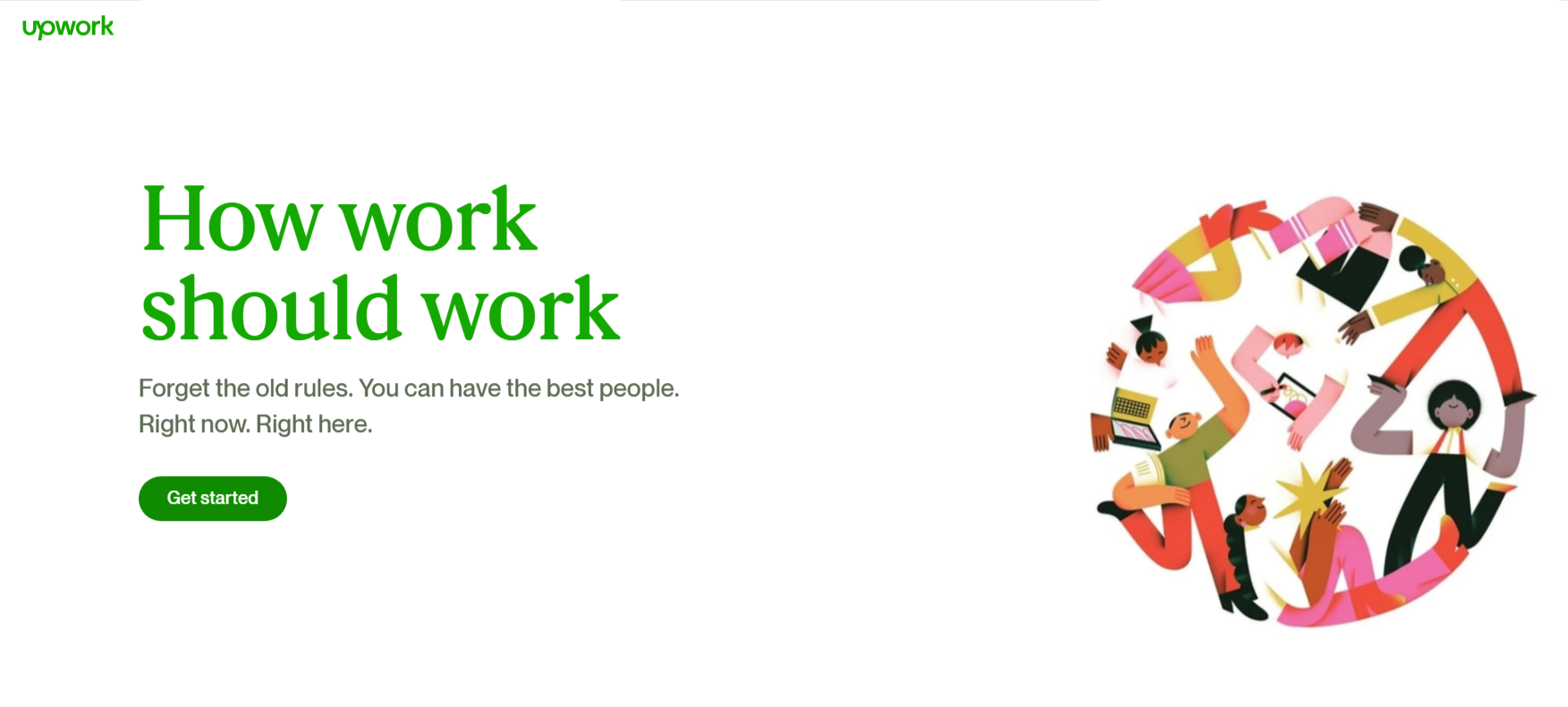 These platforms host an extensive network of agencies and individual experts, covering various niches and disciplines.
Marketer Hire: Accessing Top-Tier Talent
When building a proficient team of marketers for your agency, turning to Marketer Hire can be a game-changer. This platform is great if you're not looking for enterprise-level services right away and are seeking a more agile solution.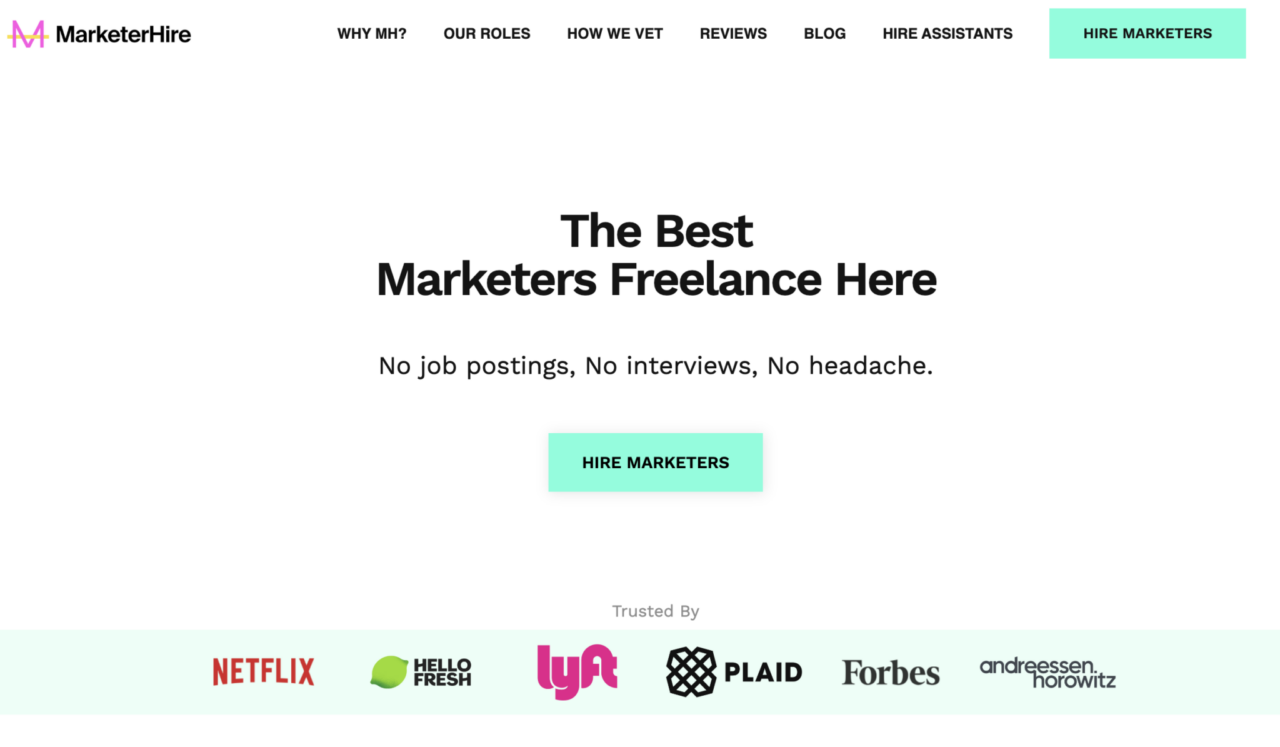 Marketer Hire provides access to a pool of higher-priced marketers with specialized skills and expertise. In assembling a talented team through these resources, you can confidently offer diverse services to your clients, ensuring exceptional results across an array of projects.
Carefully vetting and selecting the right partners from these platforms can help you build a robust and versatile network of white label collaborators to support your agency's growth and success.
Related Content: Best Digital Marketing Agency: Top 8 Choices for 2023
Diversifying Your Services with White Labeling
Regardless of your industry focus — be it marketing, web design or SEO — white labeling offers endless possibilities to enhance your service offerings and improve client satisfaction.
If you collaborate with specialized white label agencies, you can potentially extend your reach and deliver a more comprehensive suite of services to your clients.
White Label Agency Strategies
Implementing white label services effectively requires a strategic approach. Consider the following steps to ensure success:
Research and Vet Potential Partners: Thoroughly research and vet potential white label agencies. Look for partners with a proven track record, stellar customer reviews, and a strong portfolio.
Maintain Open Communication: Communication is key to a successful white label partnership. Ensure transparency and clear communication channels with your partners to avoid misunderstandings and maintain the quality of service.
Consistent Quality Control: Regularly assess the quality of services provided by your white label partners. Consistency in quality will uphold your reputation and instill confidence in your clients.
Last Thought on Seeking a White Label Agency
White label agency services present a fantastic opportunity for businesses to expand their offerings, increase revenue and build valuable partnerships.
Adopting white labeling strategically can be a big step toward positive growth, especially if you're an agency looking to scale and provide more comprehensive services to your clients.
So, if you're considering white labeling, remember to research potential partners thoroughly, foster open communication, and maintain high-quality standards.
By doing so, you can unlock new opportunities for your business and drive it toward even greater success.
If you're ready to level up your brand, Single Grain's

digital marketing experts

 can help!👇
Repurposed from our Marketing School podcast.