Thinking about blogging? Well, before you do anything else, you have to choose a blogging platform. The sheer amount of options may feel overwhelming, so in this post I'll walk you through some of the options available to you and, more importantly, the criteria you need to keep in mind when it comes to throwing your hat in the blogging ring.
How to Choose a Blogging Platform
Choosing a blogging platform (also known as a CMS, or content management system) is hard enough if you know nothing about the options. But if you've been around the Internet for a while and have had the chance to check out a few, the decision can be even harder.
Things have changed a lot since the early days of WordPress vs Blogger. More platforms have appeared on the scene, each offering their own personal take on blogging — some of which will apply to you and some of which should send you running in the opposite direction.
In the early days of blogging, it really was a two-horse race (Blogger in red, WordPress in blue):

These days, one easy way to tackle these options is to assess blogging platforms based on price. Many are free, lots are cheap and some are a definite financial investment.
Dive Deeper:
Before Choosing a Platform
Before you select a CMS, let's look at some of the other criteria you'll need to apply to your potential platform.
Coding Knowledge
Some platforms — like Joomla, Drupal and WordPress.org (what's the difference between WordPress.org and WordPress.com?) — require that you have at least some coding chops in order to truly get the most out of them. If you're technologically inclined (or if you have a tech department backing you up), this might be fine. For many people, however, this requirement is not realistic in their quest for a blog.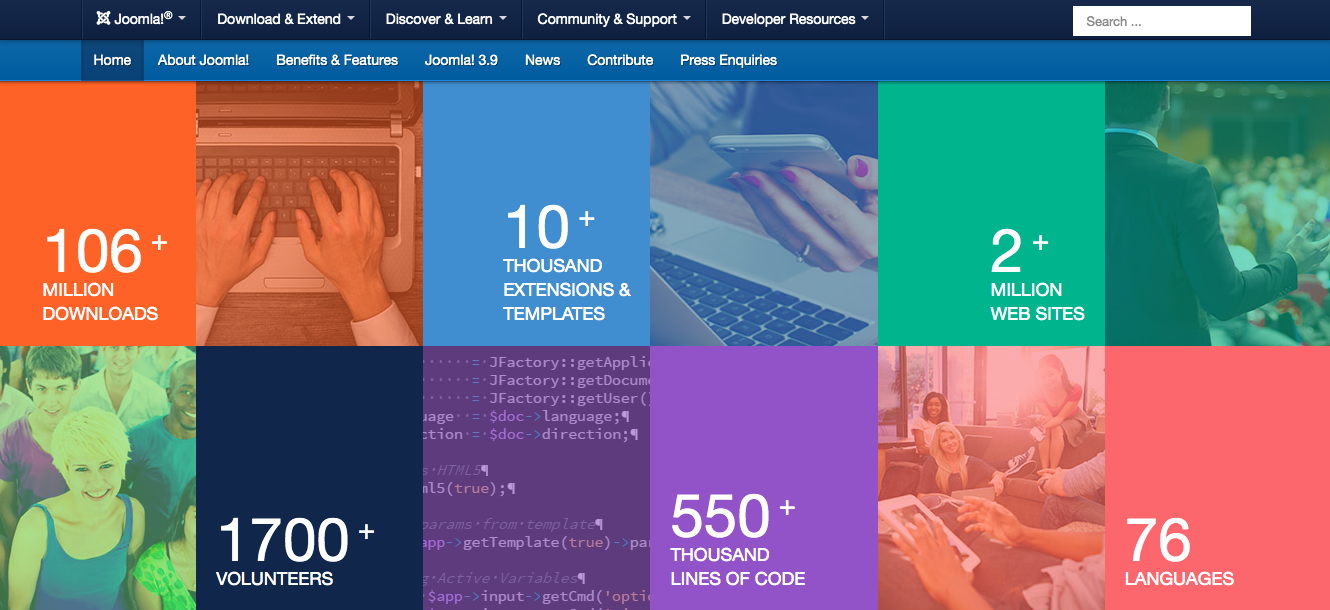 Zero Coding Knowledge
Other CMSes veer towards the other extreme. When it comes to blogging platforms, the key trade-off tends to be a balance between simplicity and accessibility (no coding needed) and customizability (programming awareness needed).
As a result, lots of platforms have sprung up where you need almost no coding at all, such as Weebly, Wix and Medium. What you're usually sacrificing is the ability to mold the platform to your needs, so always keep that in mind.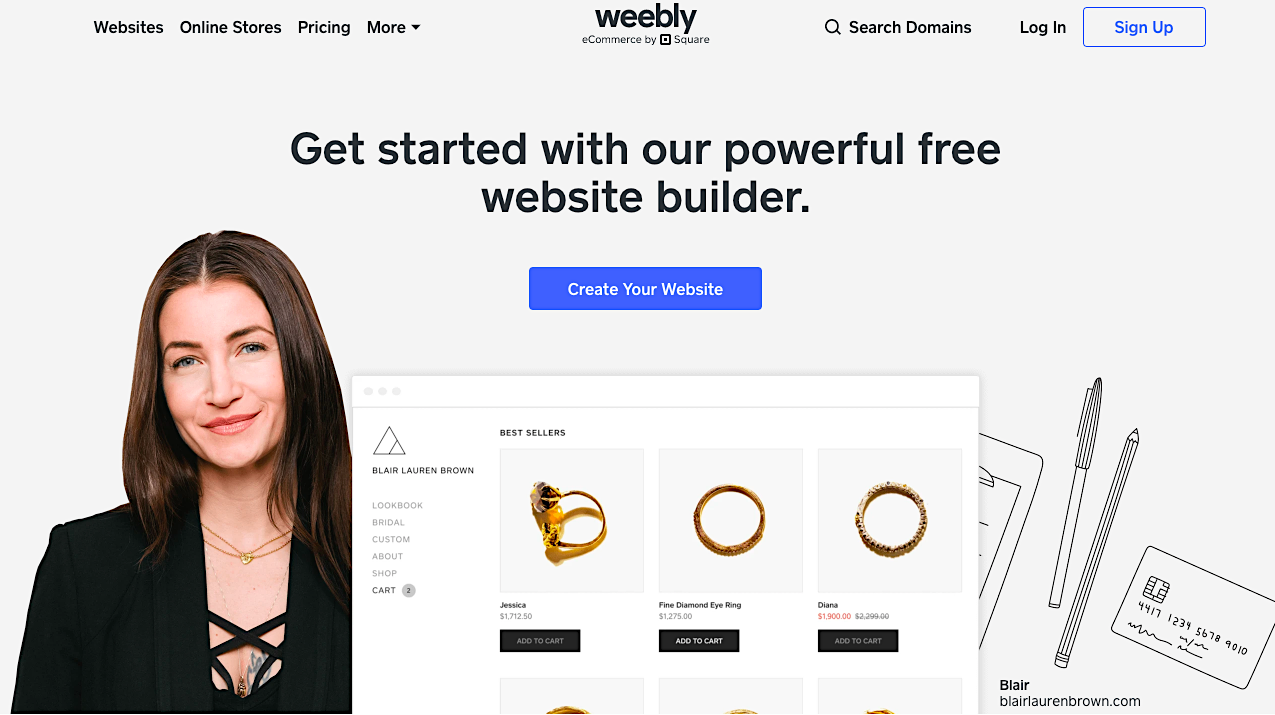 Ready-Made Audience
Some blogging platforms (and other platforms that people use instead of blogs, like Instagram and LinkedIn) are housed within an existing social media ecosystem. Often, this means that the platform itself can take steps to promote your articles (like on Medium), or that you can tap into an existing network of hashtags and sharing circles (like on Instagram and Tumblr).
The downside to this is that the platforms themselves are usually completely resistant to even the tiniest bit of customization (though that may rate low on your list of priorities).
Strong on E-commerce
If you're planning to blog as a way of driving traffic to an online store, there are a number of options that cater specifically to you. To a certain degree, any platform can drive traffic to a shop, but some do it more easily than others.
For instance, many e-commerce platforms like Shopify have built-in blogs, while other blogging platforms, like Joomla and WordPress, can easily integrate shopping carts or store modules alongside their blogs.
Dive Deeper:
Strong on Visuals
Often closely related to the e-commerce question, some platforms deal especially well with very visual content. Squarespace and Tumblr are good examples — and good choices for brands with particular visual aesthetic requirements.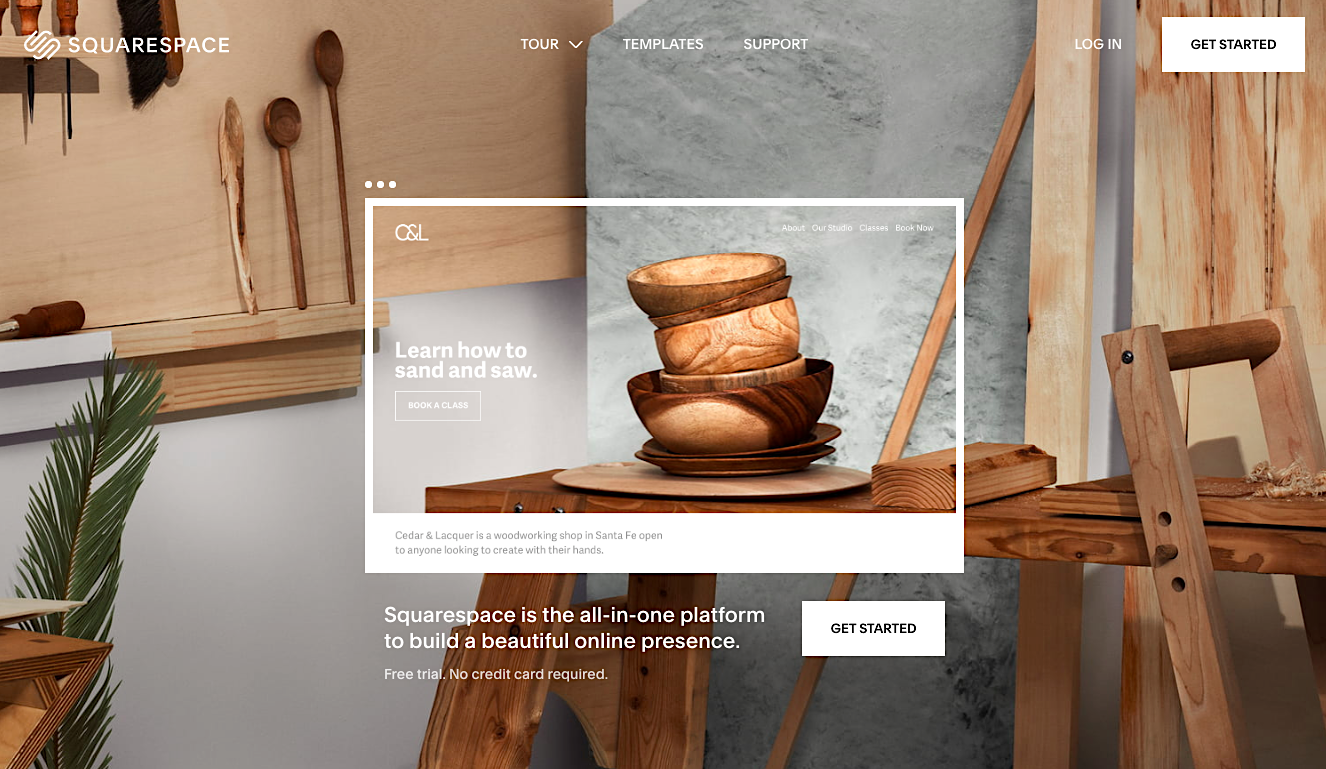 Blog Monetization
Finally, it's important to know if you want a blog to support your business or if you want your blog to be your business. There's a huge difference and, if it's the latter, WordPress is often considered the gold standard.
Another Way to Decide on a CMS
If you're still not any clearer about which platform to pick, hang in there. There are a few other platform types that might come up in your research, and it'll help if you know exactly where they're coming from before making your decision.
CMS/Marketing Solutions
Lots of modern marketing solutions offer a blog as part of their features. Systems like HubSpot and Zoho offer "blog" modules inside their marketing and customer management interface. If you already use or plan to use these companies' marketing ecosystems, using their blog platforms may make sense. Just pay attention to how your content is owned and how much you can customize it.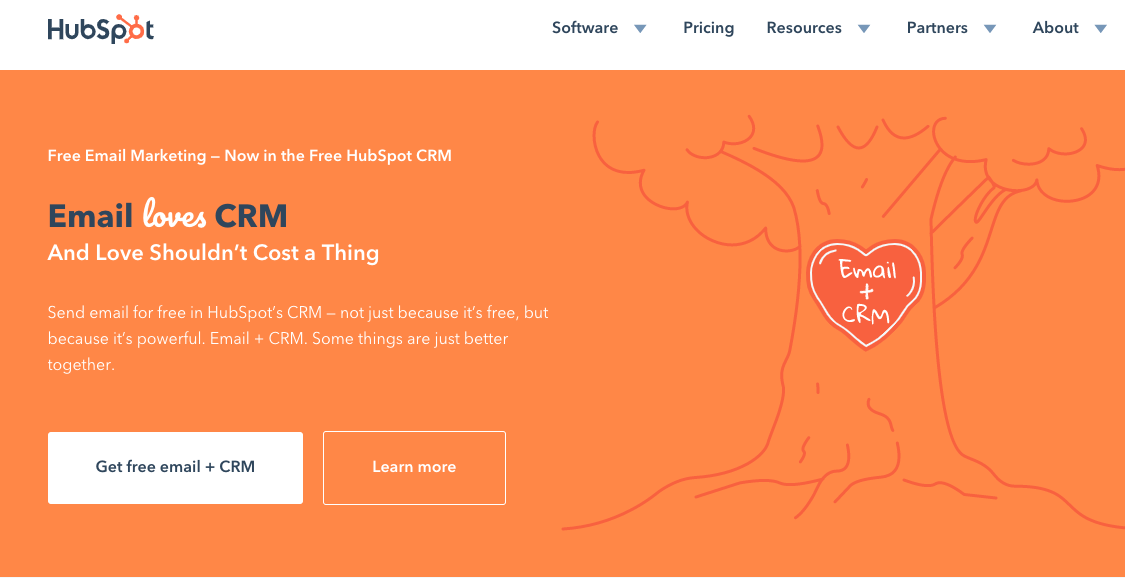 Blogging on a Social Network
In certain circles, people talk about blogging on platforms aimed at businesses like LinkedIn, or microblogging on bona fide social networks like Instagram. While some people have great results, neither are actually blogging platforms in the same sense we're talking about today, which is why we haven't included them in our evaluation below.
3 Blog Platform Categories
To make things even easier for you, I've split the list below into three categories:
The Best FREE Blogging Platforms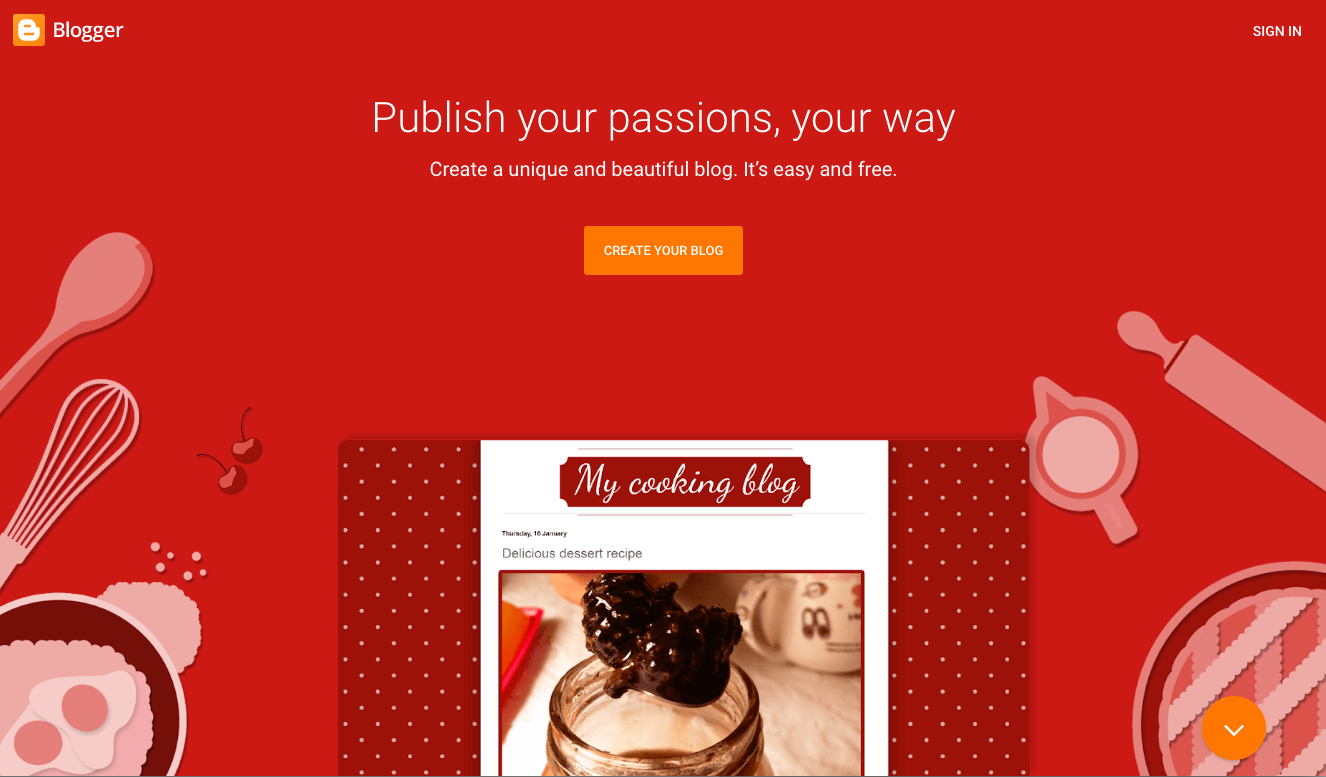 Blogger has been around for decades and, although not elegant, is a completely free, easy-to-use and somewhat customizable blogging platform. It's lasted more than 16 years, and with good reason.
Free
No coding
Somewhat customizable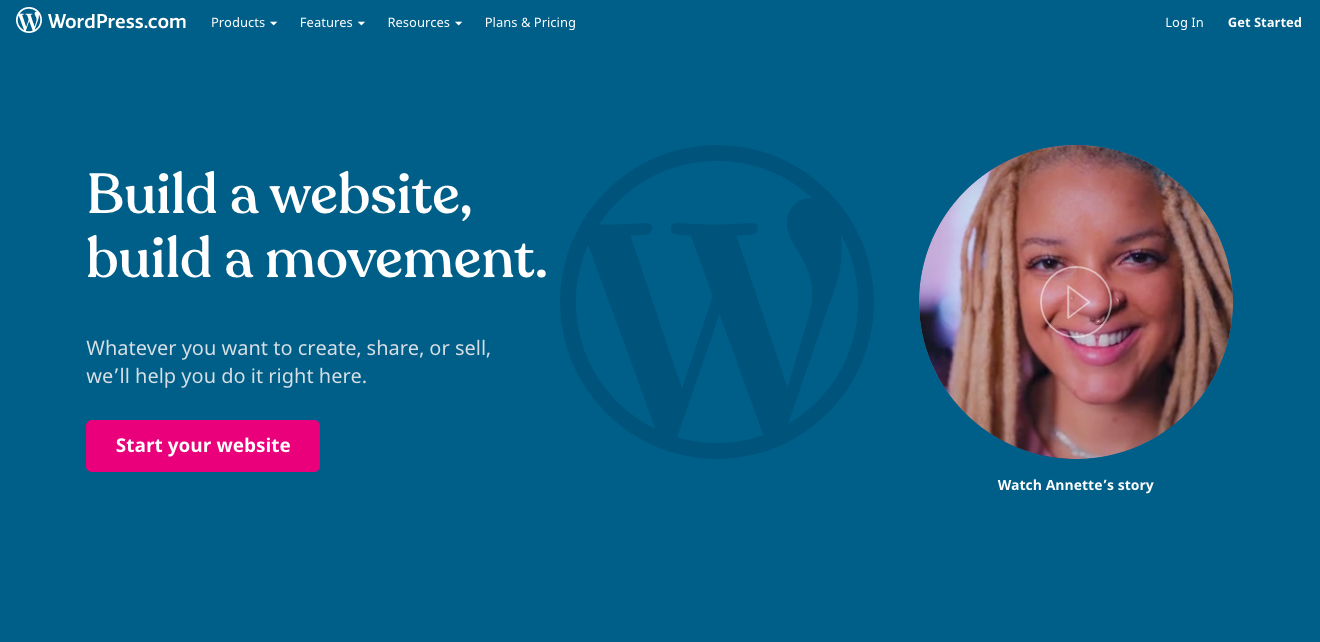 When thinking about blogs, it's important to keep WordPress.com (free) and WordPress.org (cheap) clear in your mind. An excellent entry-level platform with legions of online help and resources, WordPress.com is often where bloggers are born.
Free
Highly customizable
Strong on e-commerce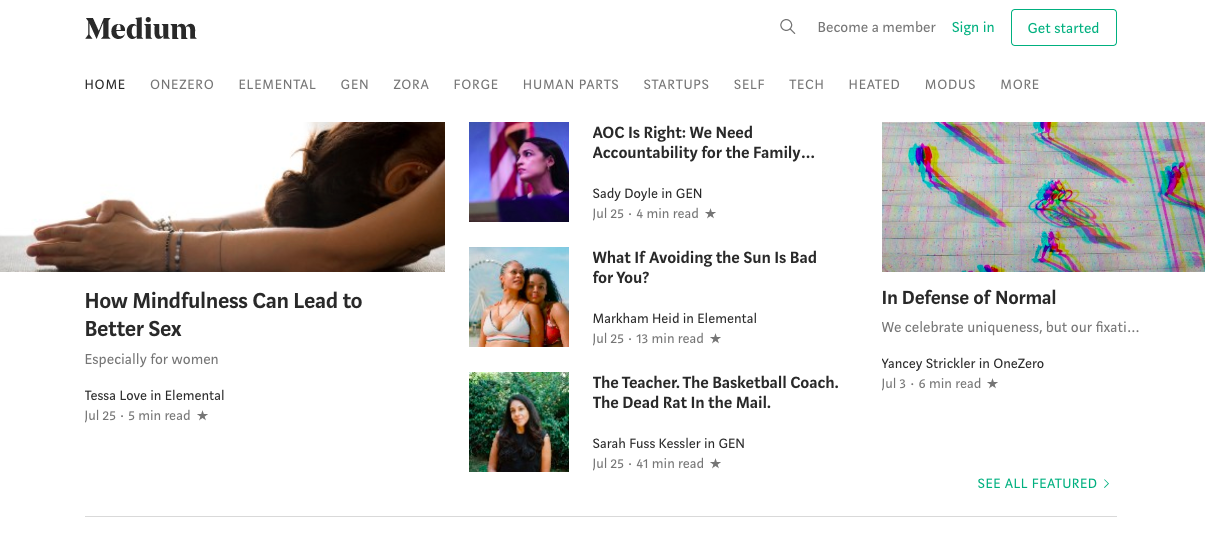 Medium is an interesting option, as it combines several features that other CMSs don't. It's very easy to use, has a ready-made audience and is visually strong.
Unfortunately, you can't customize it all and, recently, the platform has started charging users to access certain articles. It's not clear who is charged or under what circumstances, but if user numbers go down, your blog's visibility could be affected.
Free
Ready-made audience
Strong on visuals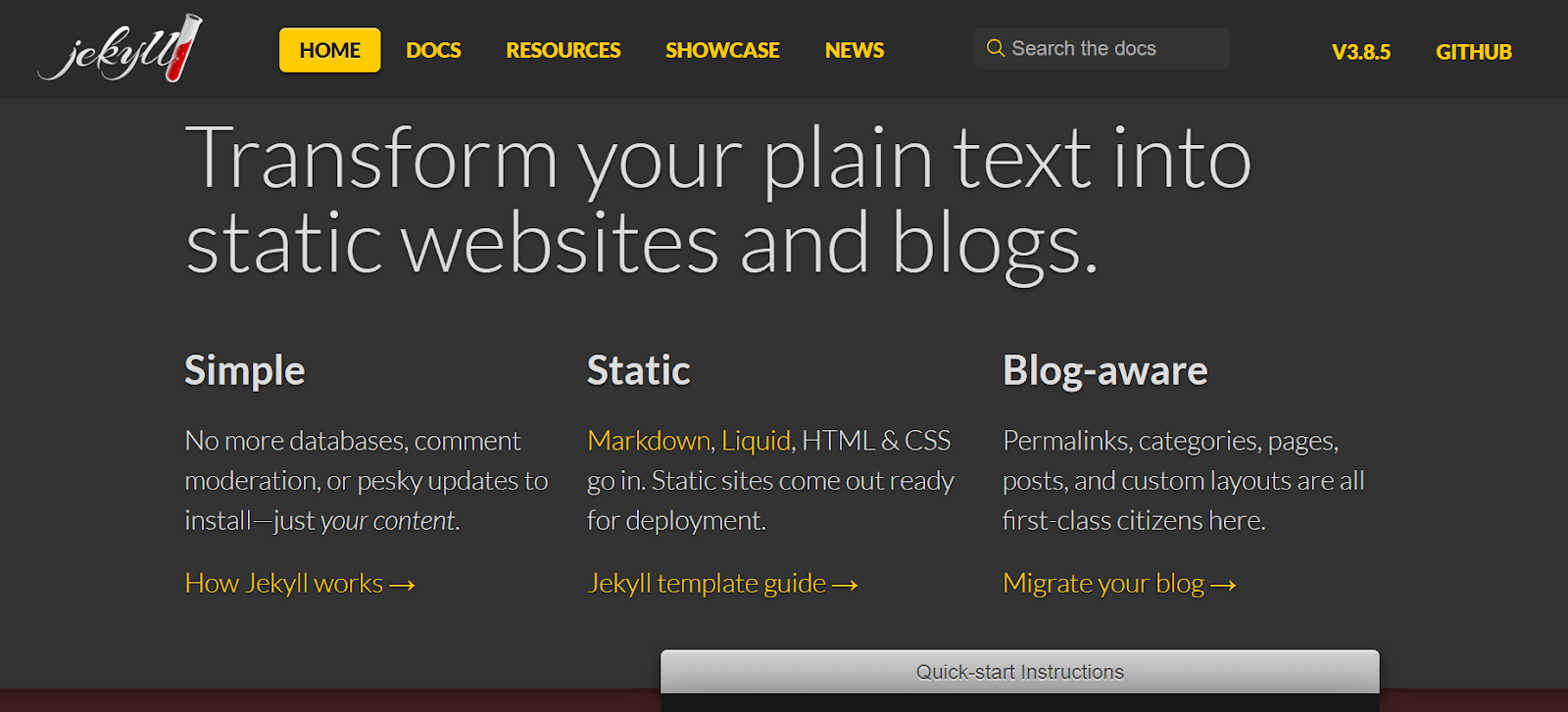 Free but technically complex, Jeckyll is a simple tool that nonetheless produces some accomplished-looking blogs. It's customizable (although not to the degree of WordPress, for example), but even so, it probably won't top your list unless you're a developer.
Free
Needs lots of coding knowledge
Somewhat customizable
Dive Deeper:
The Best CHEAP Blogging Platforms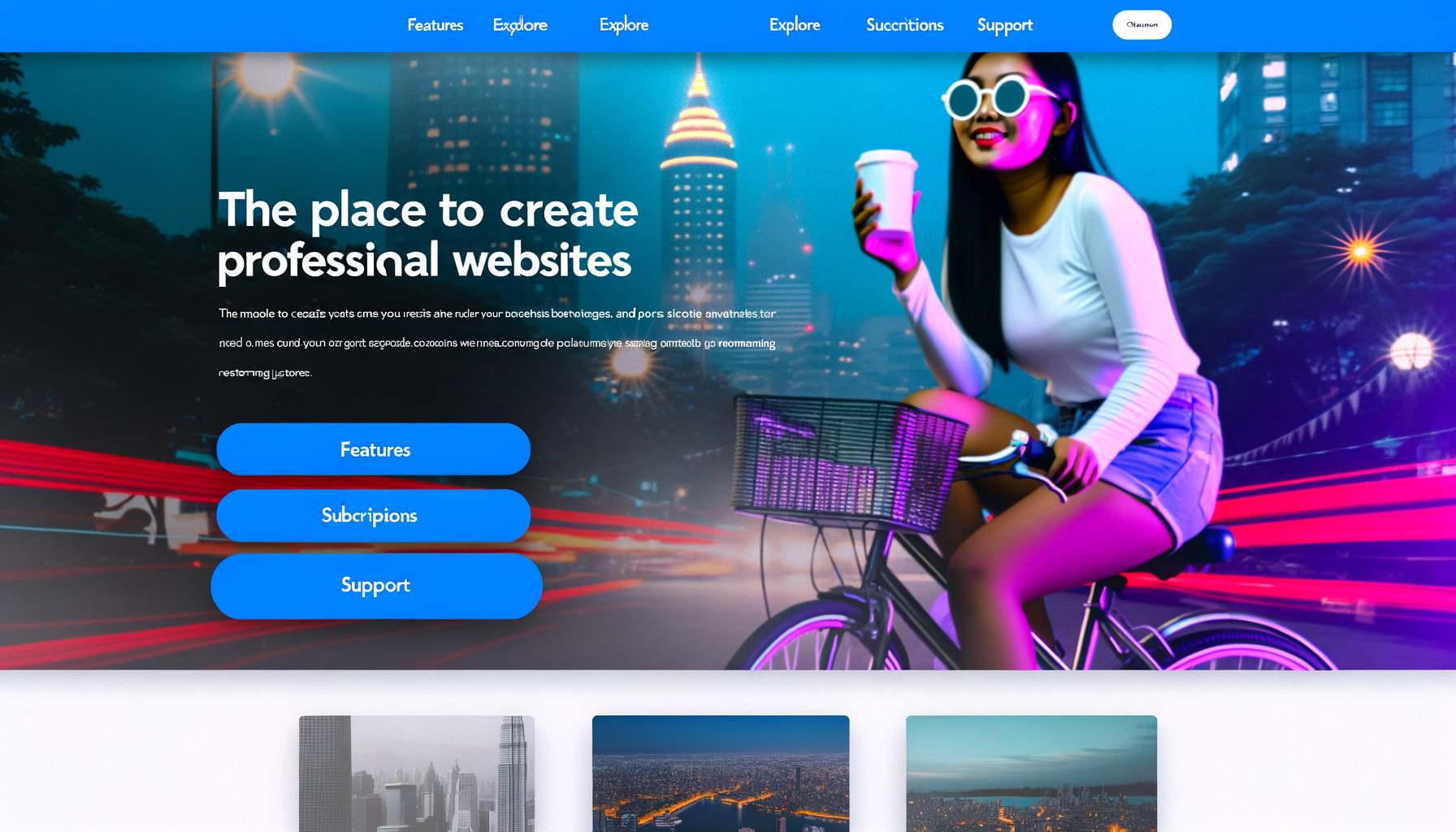 Wix (and similar platforms like Weebly and Strikingly) often get a bad rap. While the positives are obvious — they're free, very easy to use and require no coding — they've been accused of performing less than perfectly when it comes to SEO. So if search engine marketing is important to you, keep this in mind.
Not too expensive (there's a basic free version with ads and then the cheapest paid version starts at around $10 a month)
No coding knowledge
Somewhat customizable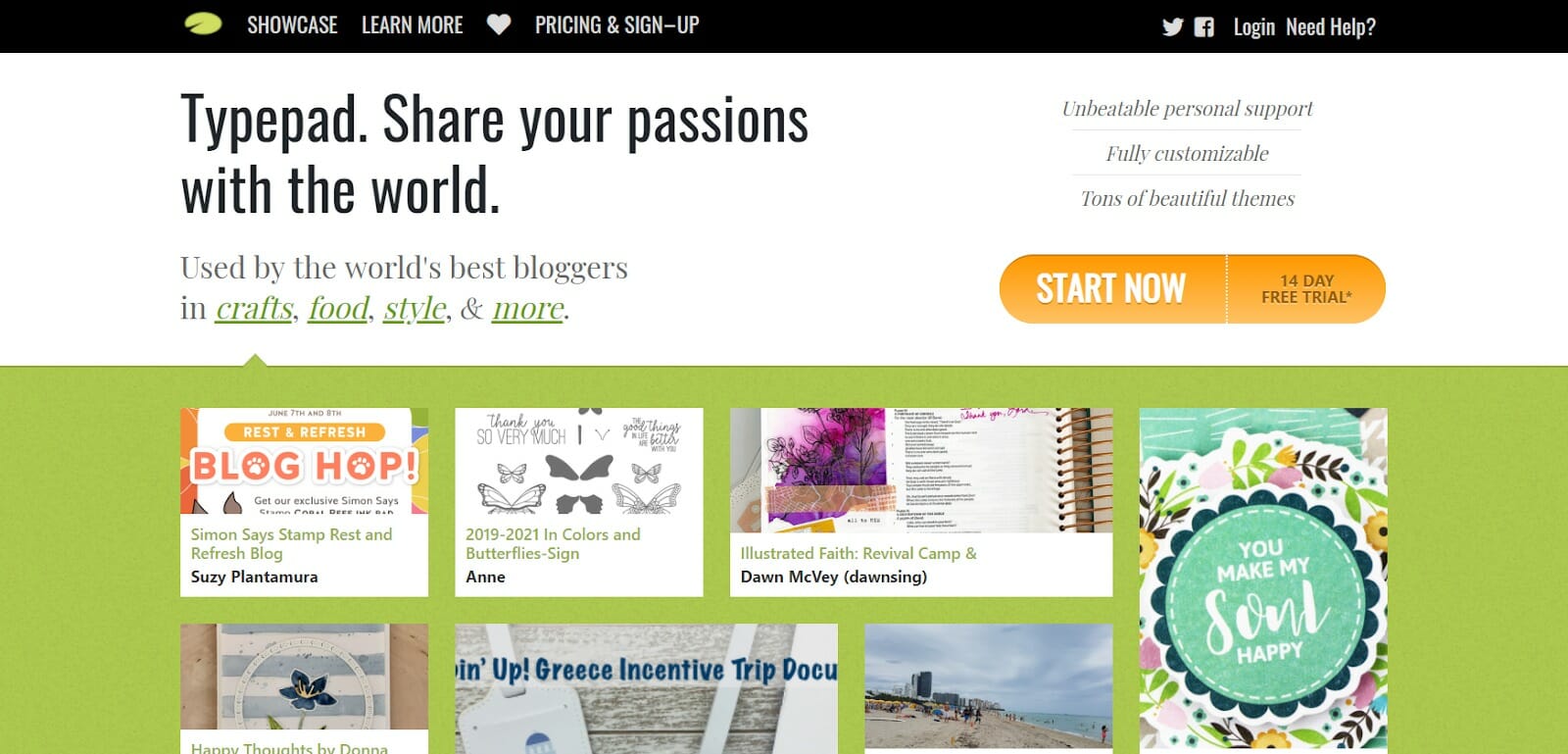 This blogging platform is a dark horse — hugely popular and looks great, but still manages to fly under the radar. It's similar to WordPress in many ways, but fans say it's easier to use (though not quite as simple as something like Medium).
On the other hand, it's much more customizable, which accounts for quite a lot, and reports say it's strong on customer support.
Cheap (starts at $8.95 per month)
No coding knowledge
Pretty customizable
Strong on visuals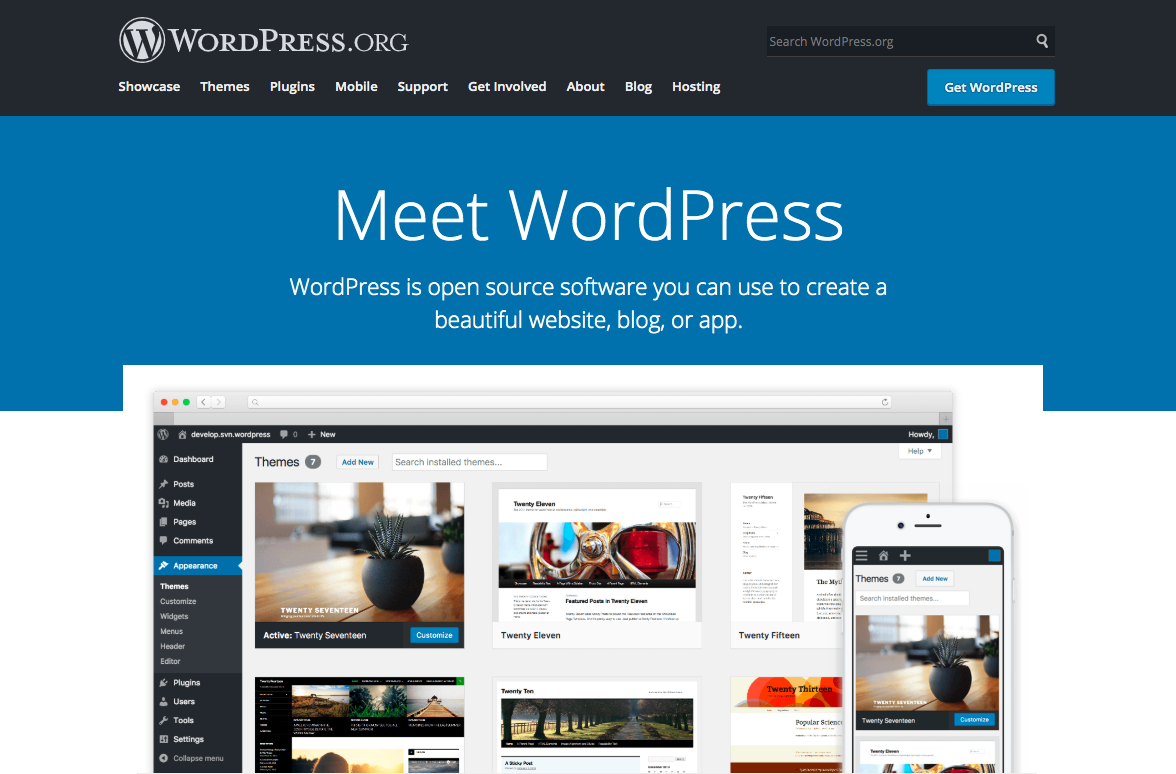 WordPress.org is in this category because, although it's free, you'll still need to spend money on hosting, themes and plugins to get it looking the way you want. This customizability is a major reason that WordPress is so popular — with a bit of patience, you can get this blogging platform to perform or look almost any way you want.
Some complain that it's hard to use and requires a keen eye on security, but if you're interested in customizing (i.e. already a little technically advanced), it shouldn't be too much of a stretch.
Cheap (pay for hosting, which is usually under $10 a month)
Some coding knowledge needed
Highly customizable
Strong on e-commerce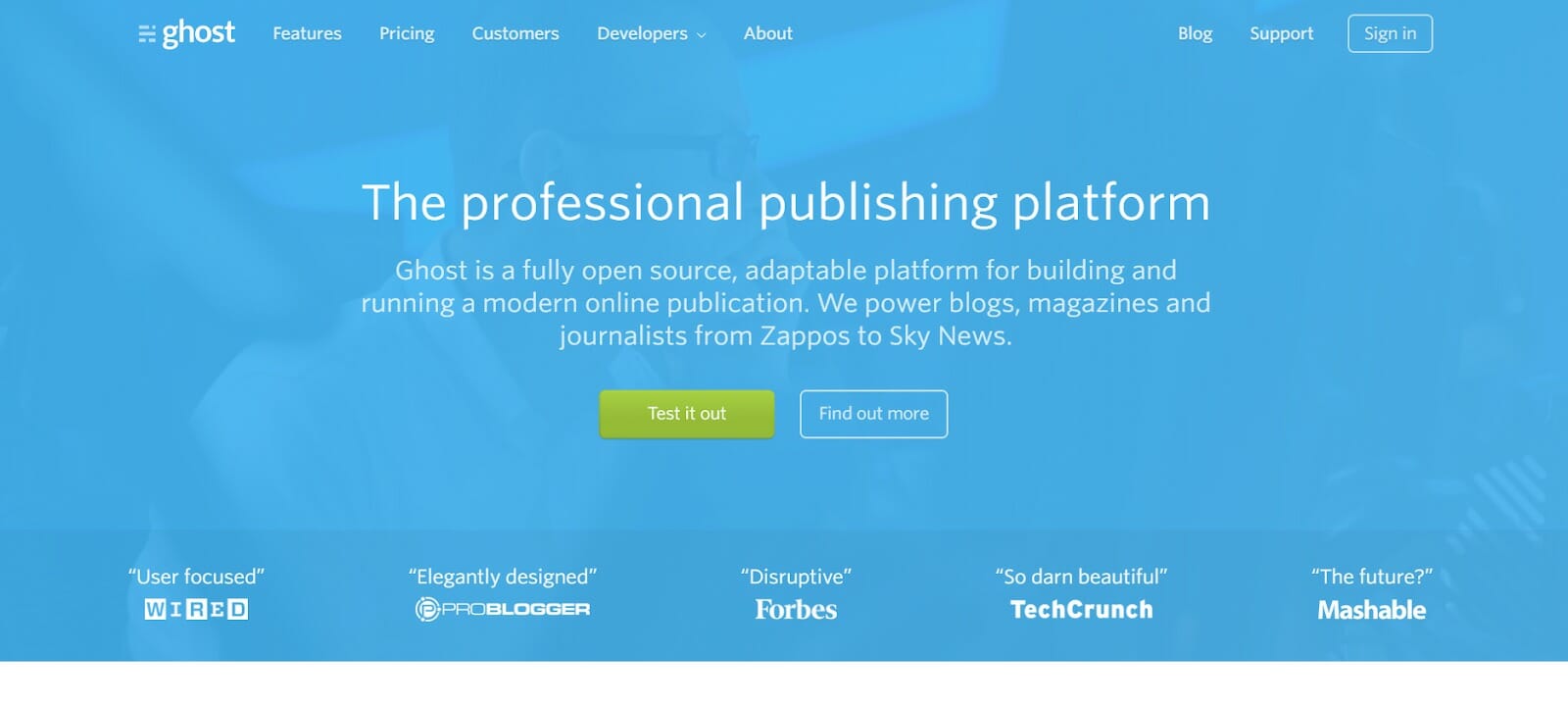 Like WordPress, Ghost is free but requires hosting, which is likely to be a few dollars a month. It was born out of a reaction to WordPress' complexity and prides itself on a clean, simple interface. Minimalism is the name of the game here, both in look and function. If you're after something more complex (like fancy graphics, add-ons or multiple authors), Ghost is unlikely to be the CMS for you.
Cheap (pay for hosting, which is usually under $10 a month)
Not much coding knowledge
Somewhat customizable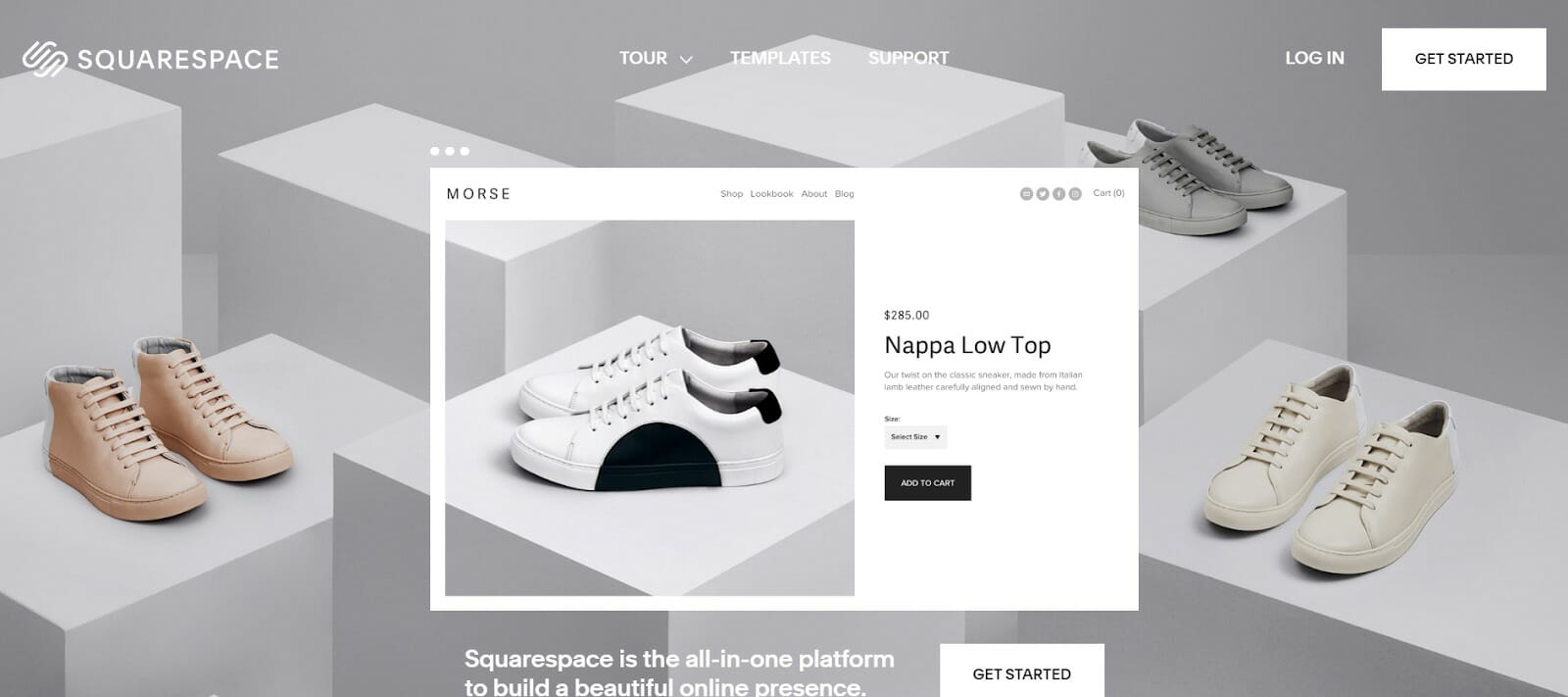 Squarespace is the blogging platform that lies pretty much between WordPress and Ghost. This platform is somewhat minimal and easy to use, but offers more customization options than Ghost (though not WordPress). If you're looking for a balance that's easy on the eyes, Squarespace is worth checking out.
Cheap (free 14-day trial, then from $11 a month)
Some coding knowledge
Somewhat customizable
Strong on e-commerce
Strong on visuals
The Best EXPENSIVE Blogging Platforms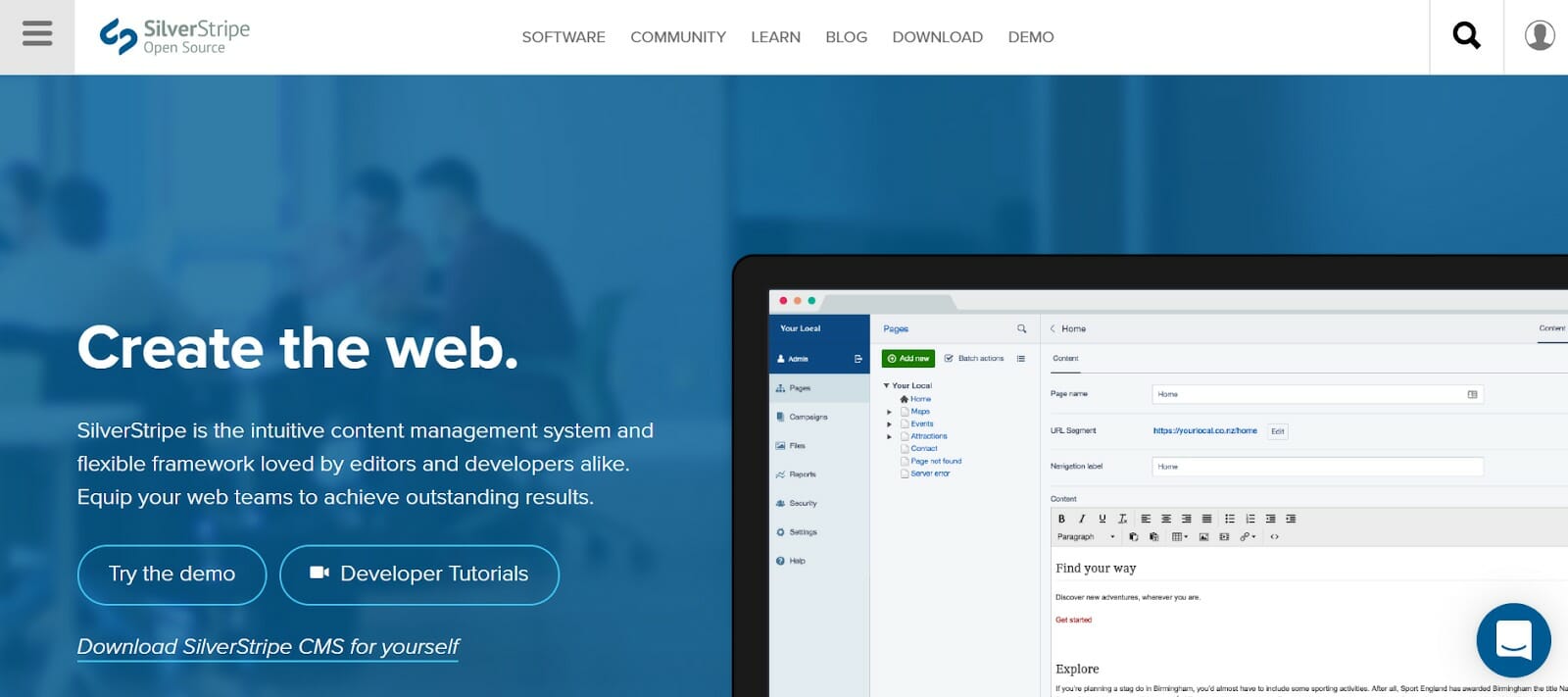 Unless you're looking for a crazy-expensive theme or all-around marketing solution for hundreds of employees, it's fairly difficult to spend a lot of money on a blog platform. Thank goodness for SilverStripe, which at least gives me something to put in this category!
This good-looking, customizable and all-around superstar CMS is clearly aimed at corporate developers, as it's both technically challenging and pricey.
Expensive (the platform underlying the blog starts at $300 per month)
Extensive coding knowledge needed
Highly customizable
Strong on e-commerce
Strong on visuals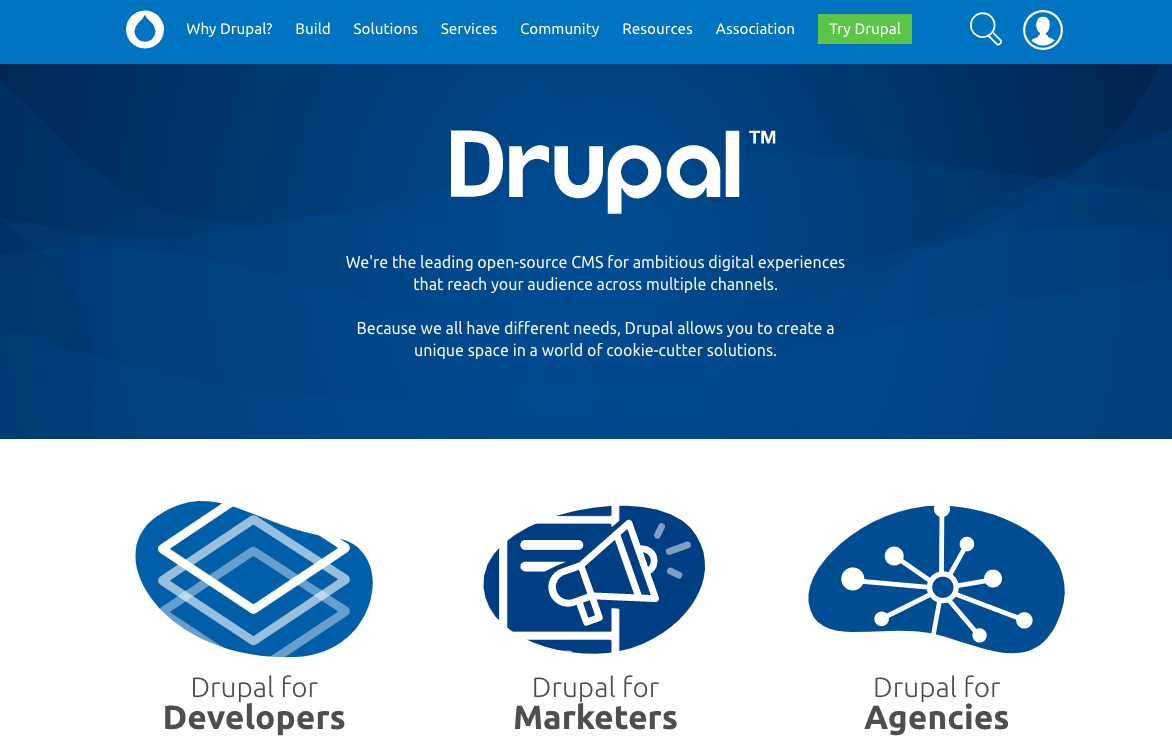 Drupal, and its cousin, Joomla, takes a similar approach to WordPress.org. The software is free, but actually doing anything with it is going to take technical know-how and time (which, as we all know, equals money).
Sure, if you're good with SQL databases, you might be able to tweak something interesting out, but it's much more likely that you're going to have to pay someone else to do it for you.
Paid (you'll need a developer!)
Extensive coding knowledge
Highly customizable
Strong on e-commerce
Strong on visuals
Dive Deeper:
Tips for Choosing a Blogging Platform
Picking a blogging platform isn't particularly easy. Keep the following tips in mind as you review the options above:
Take your time. Blogging is a long-term project — either personally or for business — and taking a few extra days to decide on the most appropriate platform isn't going to make or break it for you.
Assess the resources available. Consider the human resources available to you when picking a platform. Many businesses love the flexibility and power of platforms like Joomla and SilverStripe, but you need dedicated staff and not just a "computer guy" who only works a few days a week. Do you have the technical backup you need? If not, consider a different option.
Know the goal of your blog. Being clear on the real goal of your blog is crucial to making a decision. Use the quick summaries above to eliminate options that won't ever work for you. No computer employee and no tech savvy? Immediately take Joomla, Drupal, WordPress.org, SilverStripe and Jeckyll off your list. On a budget? Stick with the free category. Is SEO going to be important in your blogging journey? Take Wix and Weebly off the table.
Whether you're keen to start a blog as a powerful business tools or simply as an enjoyable pastime, don't let the choice of platform stop you from getting started. But at the same time, don't rush the process.
Think long-term and consider what you might need from the platform in six months, a year or even five years. If all else fails, remember that most of these platforms let you move your blog. It won't necessarily be fun, but if you back the wrong horse in the blogging derby, there's usually a way out.