Depending on how well your website is optimized for performance in the search engines, you can predict its demand among target audiences. The modern-day web has gotten impressively competitive, so every business is searching for better ways to gain a wider recognition in the online community.
There are plenty of techniques that you can opt for in order to appeal to prospective customers, but proper optimization of your website for high ranking in search engines is a proven way to get a steady flow of traffic to your site.
The following is a checklist of the most proven and time-tested SEO techniques that will help you improve the visibility of your WordPress site and gain a steady flow of traffic to it.
1) Choose Trusted and Reliable Hosting Providers Only
This is the fundamental advice that's included in the majority of how-to articles featuring recommendations for building sites from scratch. A reliable hosting provider is essential for boosting the SEO performance of your website.
Being the most popular CMS in the world, WordPress is proud to have a number of WordPress-specific hosting providers that can take care of your site's speed and protection from online fraud of any kind. Some of the most popular WordPress hosting providers are:
All of them deliver the impressively high page loading speed of less than 800 ms. Delivering professional technical support to their customers, the hosting providers also feature the quick and seamless WordPress install and a range of hosting plans that will fit online businesses of any size.
Learn More:
2) Use SEO-Friendly Themes as the Foundation of Your Site
The growing community of WordPress developers, designers and marketplaces provides enough tools that are needed for the quick and code-free development of a site for your personal or business project. The process of the site launch and optimization gets quicker if you use the right ready-made solutions for this purpose.
With a huge collection of business WordPress themes, you are guaranteed to find pre-designed options that will meet your personal preferences in terms of their design and functionality, as well as provide you with the well-coded and SEO-friendly skin that will keep the audience engaged with your website for long.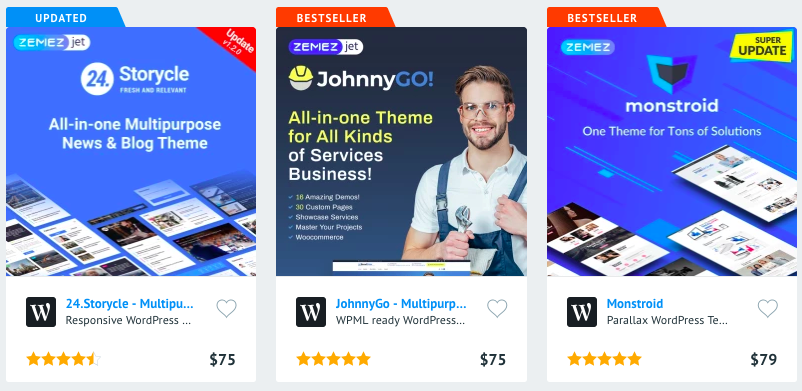 When selecting one of the best-selling WordPress themes for your site, make sure that it was built with SEO in mind by checking if it contains the valid, semantic code. It should be speedy and lightweight, as well as compatible with the majority of popular WordPress extensions, thus giving you the freedom to enhance the performance of your web page to the needed degree.
3) Ensure that Your WordPress Site Is Mobile-Friendly
According to a recent eMarketer report, more than 87.4% of global Internet users log online with the help of the smartphones. More and more, people are giving preference to their smart devices when they need to look up information on the web, buy something, find movie listings, order a rideshare vehicle, make restaurant or airline reservations, etc. That's why it's become indispensable to keep your site mobile-friendly.
Moreover, there is a growing tendency of building web pages with the mobile-first paradigm in mind. This means that the layout of your website must be oriented to a flawless performance on the smaller screen sizes, making you focus on the most essential pieces of data that will be presented on your web page.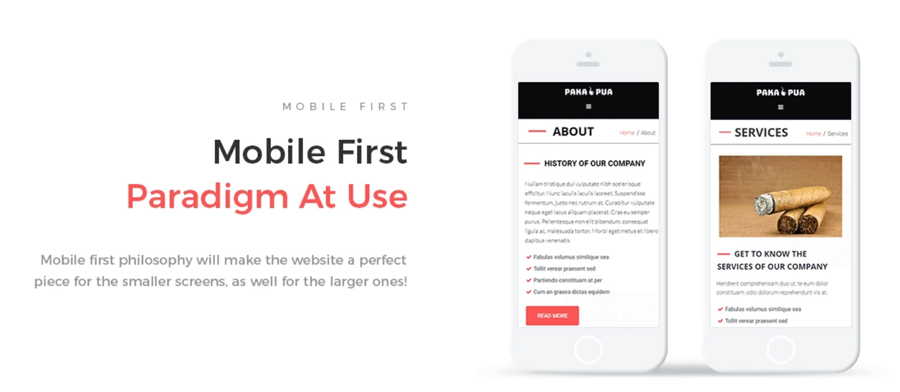 4) Optimize Text with Keywords
The optimization of your site's content with keywords is a tried-and-true technique that will help make your website more noticeable. A keyword is a word or phrase that's used to describe the topic of a particular page. Keywords can be used for the SEO of separate web pages, specific articles or entire websites. These can be used in the titles of your pages, headings and subheadings, meta descriptions, permalinks, and the content of your site.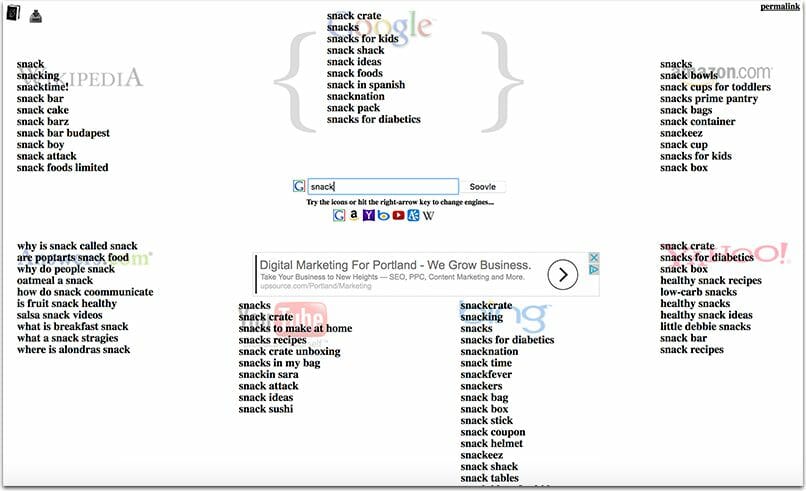 Read this in-depth post to learn more about keywords: The Content Marketer's Guide to Keyword Research
5) Create Descriptive Permalinks
Permalinks are the URL addresses that point to individual posts, pages and other types of content that are provided on your site.

If you want to achieve a greater traffic boost in the search engines, then ensure that you make your permalinks as descriptive and easy-to-comprehend as possible. Do not forget to include your target keyword and don't make them too long.
According to Backlinko, the average length of URLs are between 50-60 characters:
Position #1 – 50 characters
Position #2 – 55 characters
Position #3 – 57 characters
Position #4 – 58 characters
Position #5 – 59 characters
WordPress allows you to add custom permalinks to your pages and articles as you work in the admin panel. By means of such plugins as Yoast, you can create unique permalinks that are optimized for better performance in search engines.
Learn More:
6) Optimize Your Images
Visual content is just as important as text on your website. Keeping in mind the good ol' saying that a picture is worth a thousand words, image optimization is an indispensable part of your SEO strategy.  The size of the images on your site can affect page loading speed, whereas the quality of the picture can influence the content comprehension.
Before anything else, be sure to use the right file type, which is generally PNG (higher quality but larger size) or JPEG. Rather than keep the original file name (like CAM01234.jpg), write a description of the image and include a keyword from the article you are using it in.
Don't forget the Alt Text of an image. Not only does it display if a browser can't load the image, but it's an important SEO technique when it includes your keywords and will help you show up in the SERPs, especially for e-commerce products.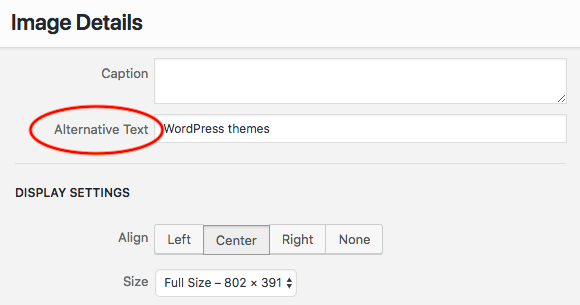 7) Optimize Your Site's Pages for Speedy Performance
Moving on from the optimization of your visual content, it's important to mention some fundamental tips to improve the speed at which your WordPress site's pages load. Google takes the site loading speed into special consideration when ranking web pages in the search results.
So let's take a look at the following checklist that will help you optimize your web page for better ranking:
Install WordPress caching plugins to make your site 5-6 times faster.
Keep your site updated.
Do not display the full content of your articles on the homepage. Use excerpts instead.
Break discussions below your blog posts into pages.
It's likely that your site's content will be accessed by users from different locations, so use a Content Delivery Network in order to ensure that the data of your site will load faster for all your visitors.
Use a tool such as Google's PageSpeed Insights, Pingdom or KeyCDN to check the loading speed of your website.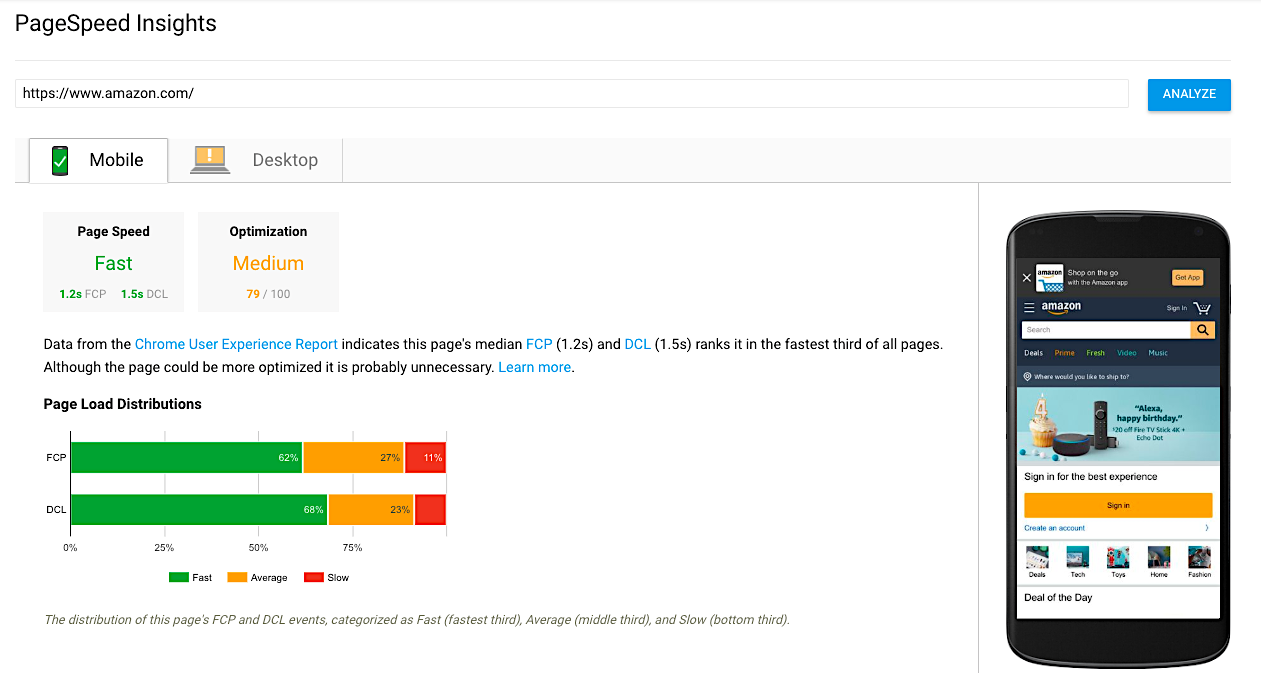 8) Add Structure to Your Site's Content with Sitemaps and Heading Tags
A sitemap and well-structured articles bring a sense of order to your site. These make your site's pages easy to navigate for the web audience, as well as help the search engines better index your site's pages.
A sitemap represents a list of all pages that are available on your site and provides visitors with quick access to your content with just a single click of a button. Also, it makes your data more comprehensive for the search engines bots that are also known as crawlers. By means of a sitemap, you enable crawlers to see all pages of your site and understand the way these relate to one another.
By means of the heading tags, you can improve the structure of your site's pages and posts. H2 and H3 heading tags not only deliver a visual benefit, making it readable for your visitors, but they also show the crawlers how well your pages are organized and what pieces of content they deliver.
Learn More:
9) Add Internal and External Links to Your Content
It's important to add extra value to your site's content by means of internal and external links that are used inside of your content. While indexing your web page, the search engines consider how well your content is connected. Are there links heading to other posts of your site? Are there any references to external resources. All this matters when you aim to achieve better SEO results.
Some internal link-building tips include:
Categories
Breadcrumbs
Sitemap
Recommended Reading/You Might Also Like
Previous/Next
Most Popular/Latest Posts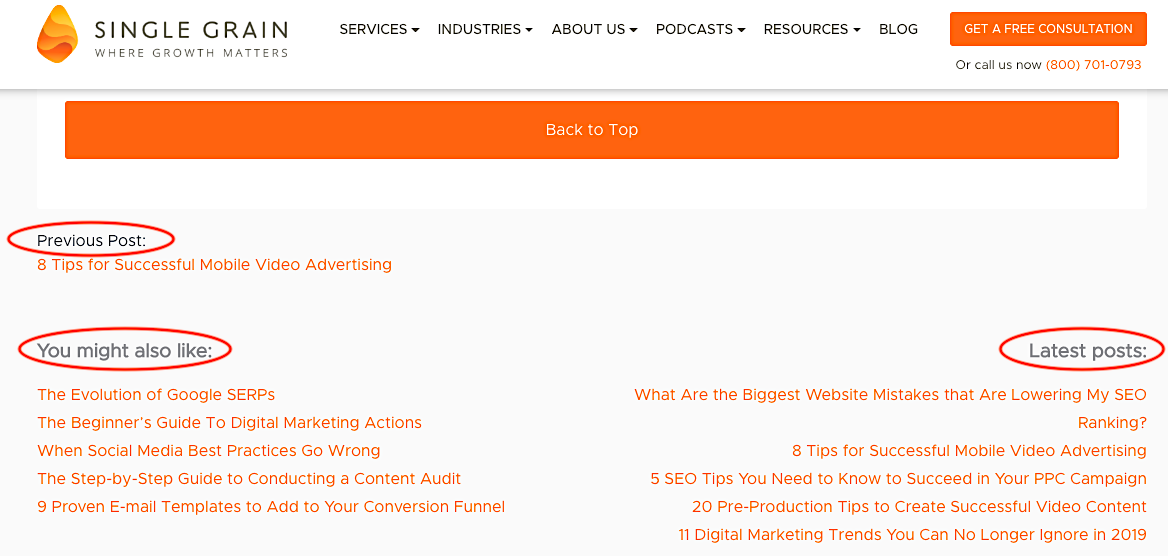 10) Write Long Posts
When Google decides how to rank your content, the length of your articles is of major importance. Longer posts are displayed higher in the SERPs since these are considered to be more useful to the reader. Additionally, if your posts are well-structured, include relevant keywords, and contain the needed references, then chances are that your WordPress site will hit the top of the search results.
The length of the content on a website has been correlated with SERP rankings and more words result in higher rankings. So, if your content is too short, you may be shooting yourself in the foot.
According to studies by CoSchedule:
Every post that ranked on the first page of Google was over 2,000 words.
Comprehensive content (which usually needs to be long) ranks well because it helps search engines offer users a complete answer to the query.
Just because a post is long, it doesn't mean it will rank well. The content you write must give your audience what they're looking for as well as contain relevant keywords and LSI terms.
Learn More: 
Conclusion
There are plenty of ways to optimize your WordPress site for a higher traffic flow, so experiment with different approaches and keep a close eye on your site's traffic metrics. The tricks that work on somebody's else web page may not apply to your WordPress project, particularly if you're comparing an e-commerce site to a Wikipedia page. Choose your ideal SEO path by trial and error and then double down on what is working.