The Complete Guide to Getting Started with Website Personalization
The old-style homepage that serves the same content to one and all is dead in this era of website personalization.
These days, the key to generating maximum conversions from your website lies in presenting the most relevant content to individual users. Marketers and webmasters are continuously improving the UX of their sites in order to make it more personalized and user friendly.
Let's understand what personalization is and how you can use it on your website for maximum engagement.
What Is Personalization?
Personalization in the context of websites simply means customizing the look, features and offers presented on a site to accommodate specific individuals or segments of individuals.
Personalization is a step ahead of segmentation, as illustrated in the marketing customization spectrum below: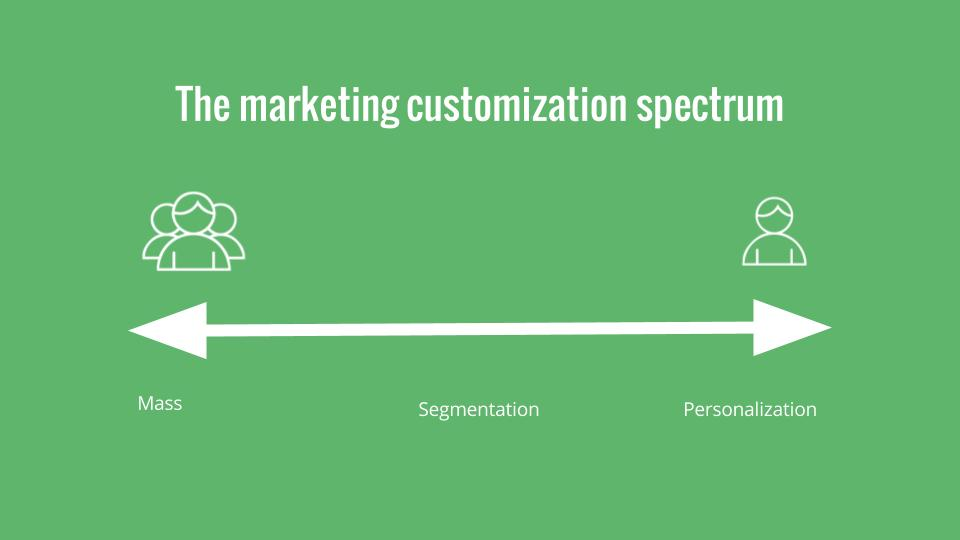 Personalization helps the user to find what they are looking for in a faster manner leading to increased customer satisfaction and better customer retention.
Why Do You Need Website Personalization?
In the words of Amazon founder Jeff Bezos: "If you do build a great experience, customers tell each other about that. Word-of-mouth is very powerful."
Marketers can use website personalization:
To build brand loyalty
To understand the needs of your visitors
To nurture and convert visitors
To speed up registrations
To up-sell and cross-sell products
By providing a personalized experience to your users, businesses can offer the best options and offers. Customers are able to get what they need instead of browsing endless options of products that they don't need.
Learn More:
Building Blocks of Personalization
There are several important building blocks of personalization.
Understand Your Sales Funnel
It is important to understand your sales funnel in order to have a complete picture of what's happening on your website. The below figure is a great example of how your actual sales funnel might look. In order to further optimize your website and implement the features that can aid personalization, you will need to track:
Total visits
Bounce rate
Conversion rate
Average order value
Revenue per visit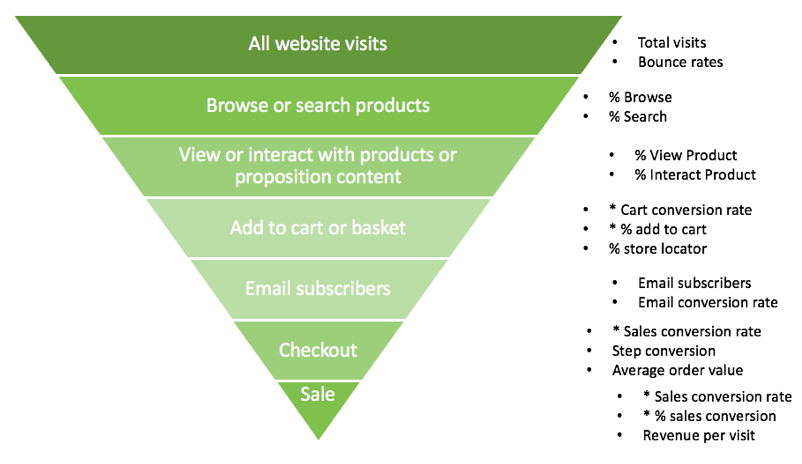 You can make use of tracking software like Google Analytics and Quicksprout to get the required data.
Website Personalization Best Practices
Once you have an idea of where you want to apply personalization depending on the metrics that need immediate attention, decide what you want to show to your visitors.
So, how do you personalize your website experience for every user? Let's discuss it in the section below.
1) Identify Your Target Audience
It is important that you have a clear idea about your exact audience type before you implement the tactics of effective personalization. When identifying your target audience, WHO, WHAT, WHEN and HOW is extremely important.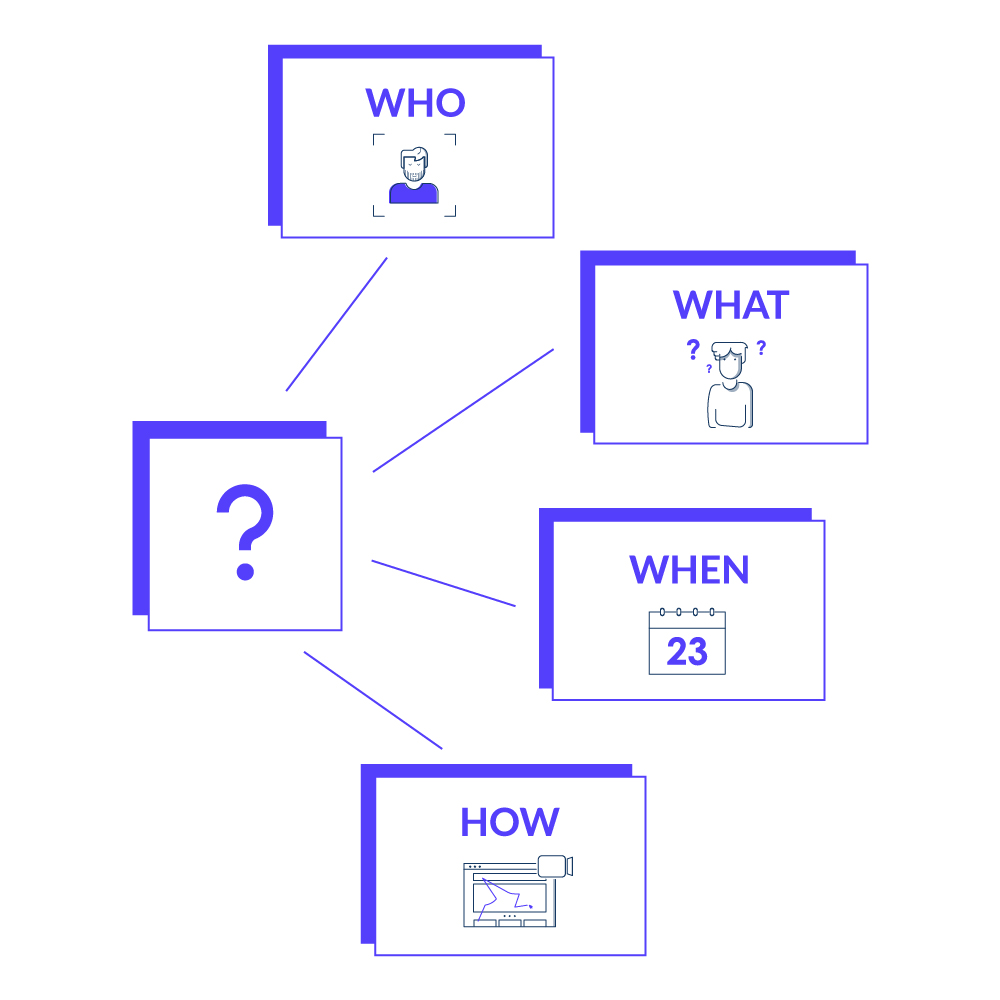 Ask yourself these questions:
Who is your audience? Are you looking to target men, women, elders, teenagers, local audience, high-income people?
What do they want from you? Identify their current problems and their buying habits.
When do they want it?
How do they want to get it? Identify the channels your target audience uses the most and answer yourself – How does your product or services solves their problems?
Once you have the answers to the above questions, you'll have a better idea about the exact needs of your customers and you can present the best products to them, thus leading to improved satisfaction and maximized sales.
Tip: You can identify your target audience based on any one of the following:
By looking at the demographic attributes like their geographic locations, their ages, their jobs, etc.
By looking at the behavioral attributes like how many pages a single visitor visits per session or what the important content pages on the path to conversion are
By looking at the context like which device and browser the visitors are using, or what products are added to their carts
2) Offer Intent-Based Personalization
Marketers who offer intent-based personalization are able to increase their profits considerably. You need to find out what your customers need when they visit your site. Once you are able to identify that exact intent, offer that exact product or service that the customer is looking for.
Search-Based Intent – This is perhaps the most common type of intent where marketers take a look at the keywords people use while searching for the products you sell. Depending on the keywords they used to arrive at your site, you can dynamically display site content that matches the exact intent of the user.
Behavior Intent – In this type of intent recognition, you look at the browsing history of the prospects and personalize the user experience of every visitor accordingly.
Stated Intent – This is perhaps the newest type of intent recognition where you use chatbots. When someone visits your site, you can employ chatbots that act as virtual assistants for them. The chatbots provide the users with everything they need and help deliver an extraordinarily personalized experience to them.
3) Personalize Your Message with Page Goals
Your homepage and each of the category/sub-category pages must have a goal and a target audience. For example, your target audience might be users who are visiting the chocolate cake page of your online bakery, so you must personalize the page content accordingly.
Here are some examples to help you understand what I mean about message personalization, using the example of an online bakery: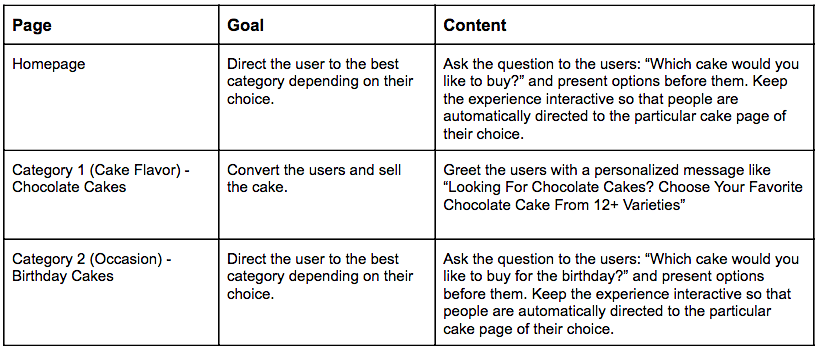 The above table is pretty simple, and there are tons of ways to further optimize your site's personalized experiences.
Learn More:
4) Use Dynamic Content Blocks
Every user is not the same, so you need to use dynamic content blocks to suit the intent of each user. Dynamic content blocks are helpful because they allow you to present personalized content before the user based on their country, device type, referral source, language, purchase lifecycle stage, or whatever other parameters you're tracking.
Dynamic content blocks are also known by the name of "smart content" that changes or adapts itself based on the needs of the visitor at the moment. The process works using the two major elements as described below:
Centralized database: It stores all the data related to every user, like time spent on your site and browsing history.
Smart Content Generator: It generates dynamic content blocks based on a predefined set of rules.
If you want to have better data and create the best set of rules, then it is recommended that you get the help of your sales team. Your sales team already has sufficient customer data that you can intelligently use to create rules.
Tools to Achieve Website Personalization at Scale
You can create "smart content" easily with the help of HubSpot's content management system. Follow the below steps to create your own set of rules:
Log in to your HubSpot account and navigate to the page whose content you wish to change.
Create a new page and open the page editor. Now, click on the smart icon as shown below: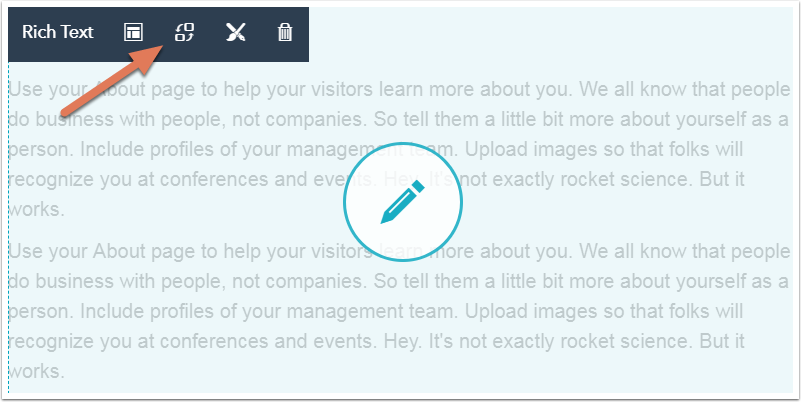 A dialog box will open. Select the criteria for your smart content rules and click "Create".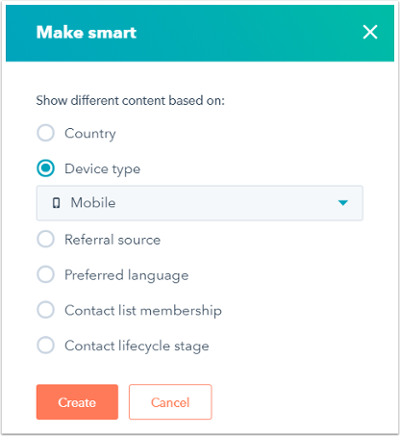 Click on the content drop-down menu in the sidebar editor. Create your rules, preview it, and then save it. Once you are happy with it, click "Publish" and you are done.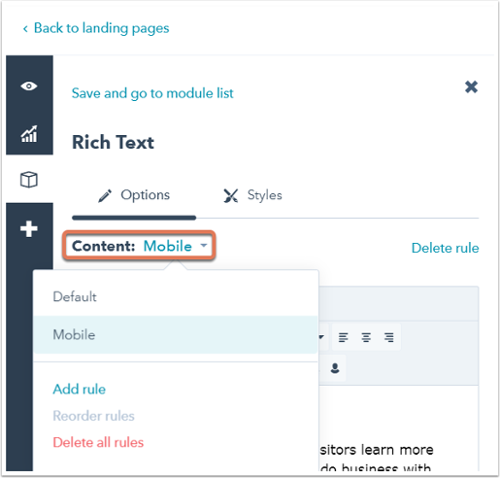 HubSpot's suite of tools include social media management, a CRM, onsite chat, lead capture forms and dynamic email automation. So if you're using all of these modules together, you can learn quite a bit about your leads and serve up content experience variations based on persona segments, funnel stage and more.
For marketers and web designers looking to achieve website personalization in an easy manner, Duda offers an effective personalization solution. You can create personalized content experiences for your site visitors using an amazing set of tools.
Duda's personalization tools works on a system of triggers and actions. When the conditions are met, actions are automatically generated.
You can combine a variety of triggers based on time, device type, referring campaign, browsing history or location, which helps to create targeted experiences for your site's visitors.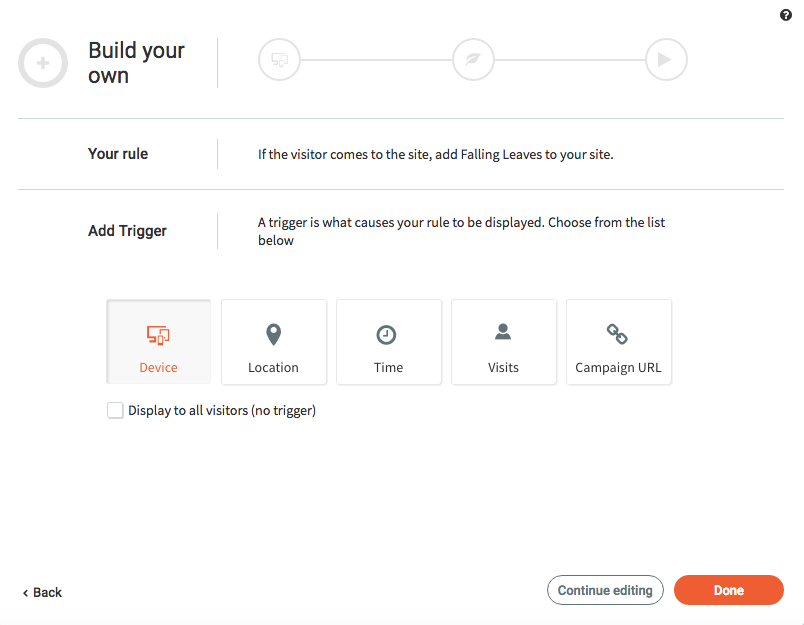 Learn More:
Evergage lets you understand and interact with your customers, one at a time, and at the right moment – when the customer needs you.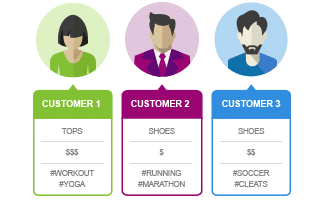 The platform helps to improve customer engagement and satisfaction by offering the following features:
It automatically tracks the behavior and intent of every visitor who lands on your website.
It delivers segment-based experiences in real time.
The customer dashboard lets you uncover all the important details about every contact.
Get every detail of onsite engagement with reports on clicks, time spent, inactivity, mouse movement, scrolling, hovering and more.
This next-generation personalization platform, powered by artificial intelligence, is an omnichannel conversion suite.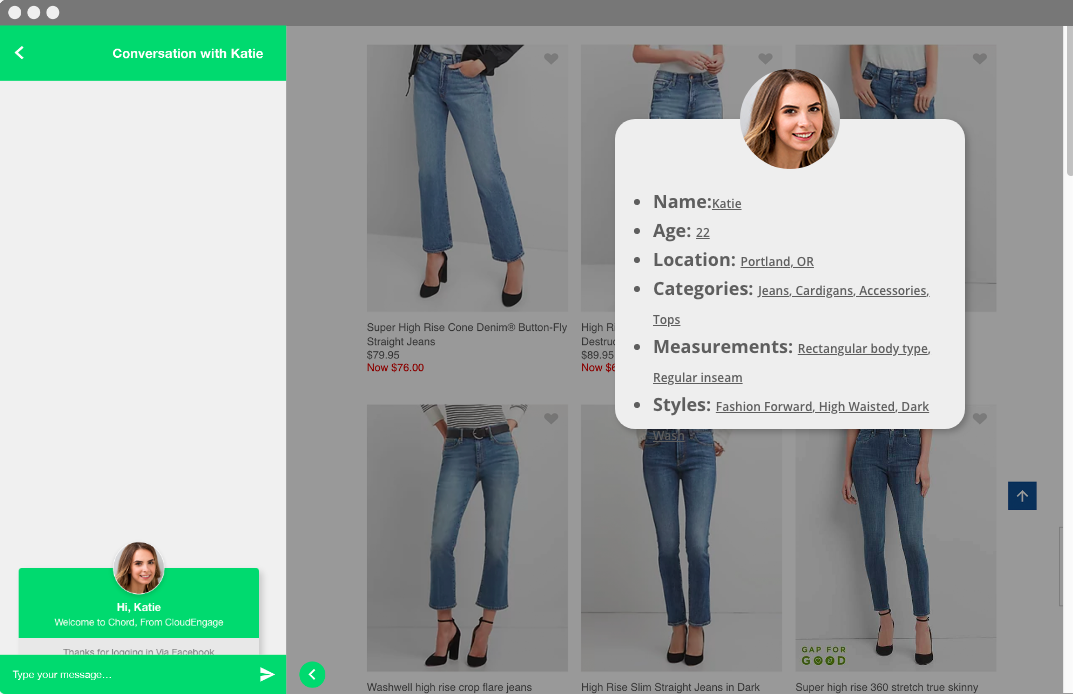 Here is how the platform works:
With the help of Chord, a live chat experience powered by AI, you are able to reach every individual customer in real time.
You can carry out authentic conversations with shoppers and offer them customized product recommendations.
The CloudEngage platform automatically updates the content that visitors see based on the input derived from the live chat.
This tool gives you the option to adjust any page of your site, or any element on the page, based on individual customer characteristics. The changes are automatically on every page of the site for greater accuracy.
You can display a personalized carousel, personalized pop-up messages and dynamic on-site banners based on behavioral patterns for greater engagement and conversions.
Online video streaming platform Hotstar was able to generate more than 50% CTR and 30% more watch time with the help of Yusp:

Examples of Website Personalization in Action
Here are some of the best examples of website personalization:
Bombfell is an online clothing platform that uses data from a style survey and leverages that data to present personalized clothing styles for every user.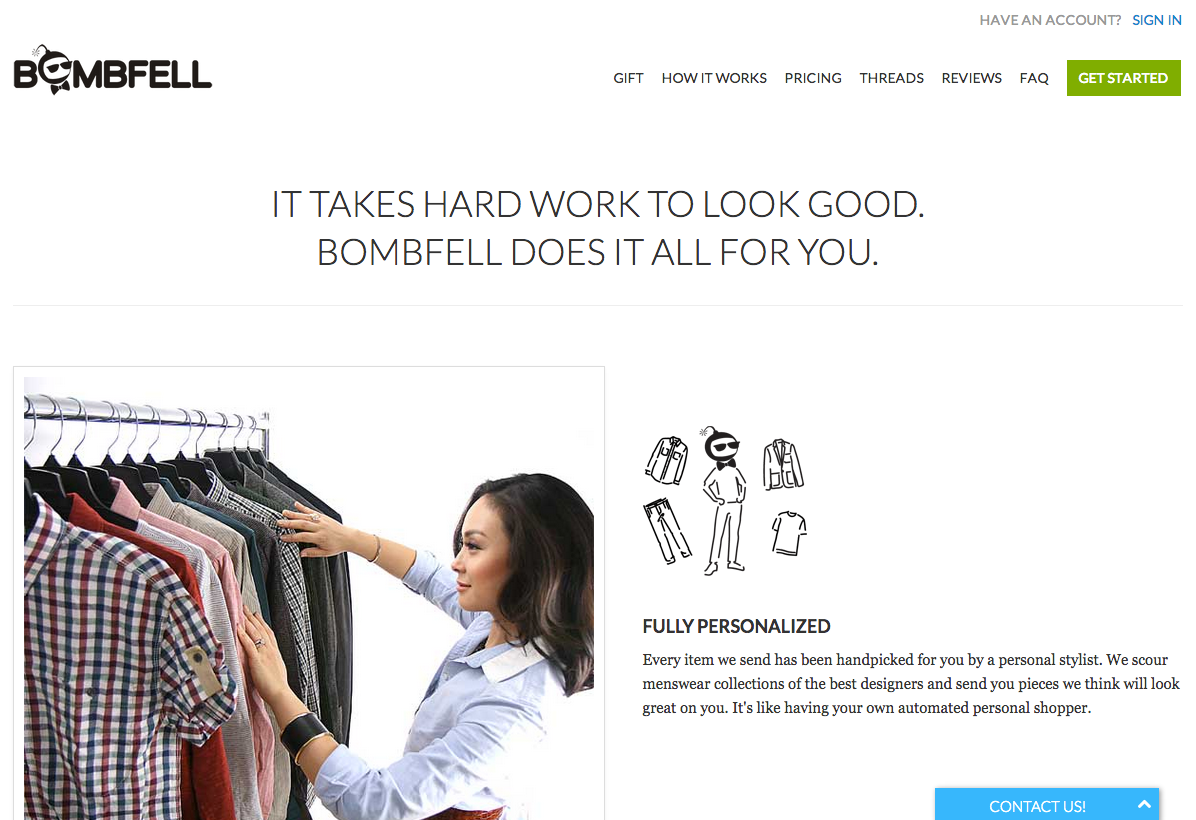 Both YouTube and Netflix do a great job in recommending videos that each user might like based on their past viewing history.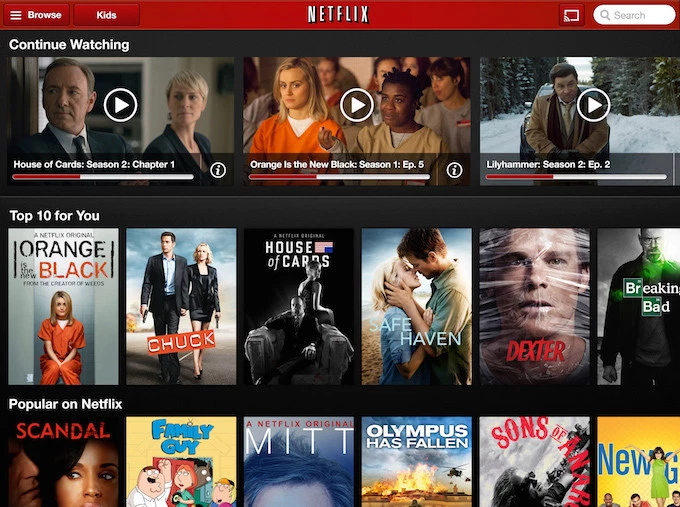 Retargeted advertising is a good example of personalization where the visitors are presented ads based on their previous clicks.
Optimizely does a great job when it presents a personalized web page to every user based on the data it gathered from different sources. It knows where their users are coming from and who they are. Based on this data, it presents truly personalized messages for their audiences. This is one of the best examples of website personalization.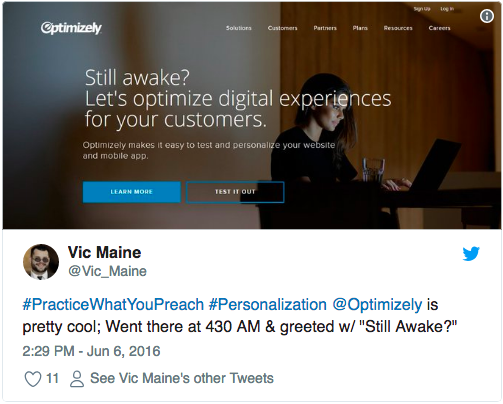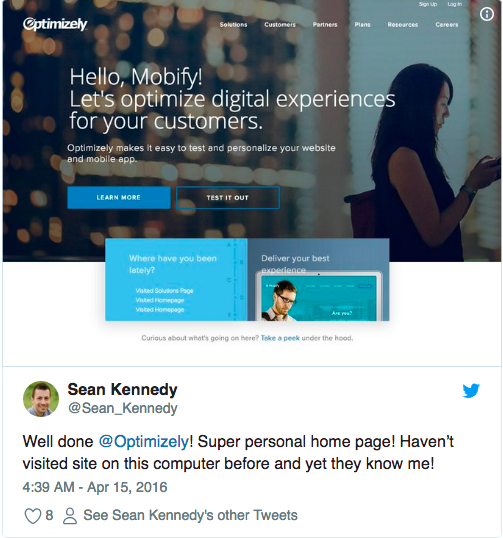 Conclusion
No matter what type of website you have, you can always find ways to personalize the experience for your visitors. For WordPress users, it is easier to take site personalization to the next level by leveraging the power of plugins. For other platforms, you need to get the help of coding or tools to power up your personalization process.
Learn More: