In the fast-paced world of B2B commerce, a strong online presence is essential for success. SEO for B2B can help you improve your online visibility, attract more qualified leads and boost your bottom line.
In this quick guide, we'll explore the key strategies and best practices for optimizing your B2B website for SEO success.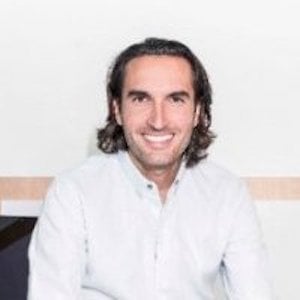 Yaniv Masjedi
CMO, Nextiva
Their expertise has helped Nextiva grow its brand and overall business
What Is SEO for B2B?
B2B SEO is a marketing strategy that aims to attract and convert high-quality traffic, typically from other businesses and professionals, to the website.
An SEO strategy for B2B involves identifying the target audience, conducting keyword research, optimizing website content, building high-quality backlinks, and monitoring and analyzing website performance.
B2B SEO is a critical component of any successful digital marketing strategy, as its purpose is to put the brand in front of the right target audience to increase sales and brand visibility.
Dive Deeper: Best B2B SEO Agency: Top 6 Choices for 2023
Why B2B SEO Is Important for Business Growth
Search engine optimization matters for B2B brands for reasons other than just growing organic ranking and traffic. Some vital benefits are:
Boost Brand Visibility
Optimizing various web pages for relevant keywords can attract an audience searching for a particular product or service on Google or other search engines. In February 2023, Google had 80.2 billion visits, which shows you the kind of exposure your brand could get by ranking in the search engine results pages. And the right SEO strategy can help you get to the top of the SERPs.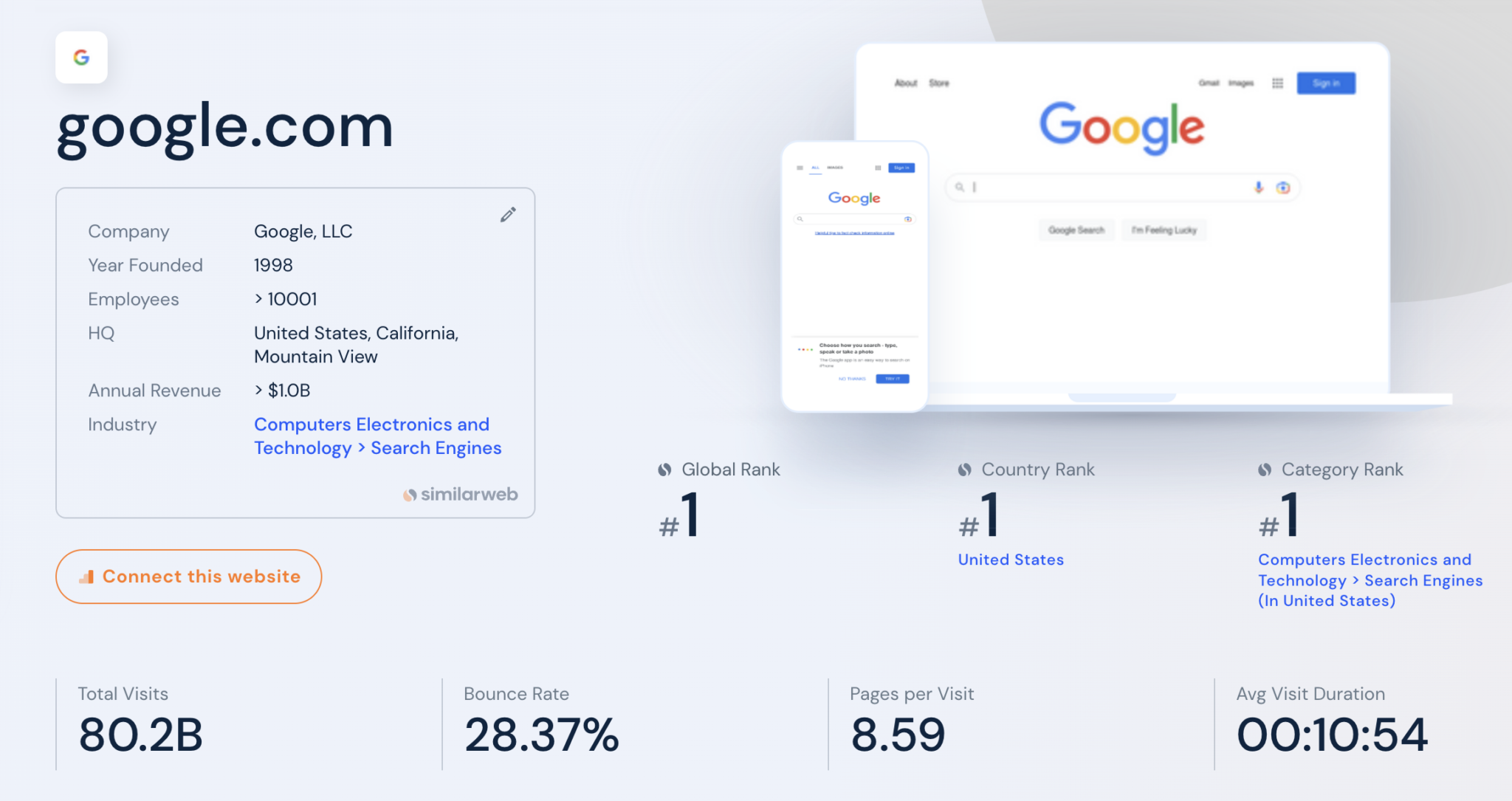 Attract Consistent Traffic
SEO is a great way to attract consistent traffic, as it keeps paying off even five years down the line. Think about any article you found useful a few years ago that you still find helpful today. That's the power of a strong SEO strategy. You create content once and it continues to pay dividends in increased traffic for years.
The one caveat to that is that you must regularly update your top-performing content to make sure it continues to perform well.
Dive Deeper: Why You Should Update Content – Or Risk Losing The Traffic You Have [Case Study]
Cost-Effective Tactics to Boost Conversions
SEO is a distribution tactic. By ranking in the SERPs, you get the chance to grab your target persona's attention which can lead to higher conversions. When they click on one of your ranking pages, you can keep them engaged if you answer their search query with the solution they are looking for.
Differences Between B2B SEO and B2C SEO
Even though the fundamentals of SEO are the same in both B2B and B2C business models, the approach is often different: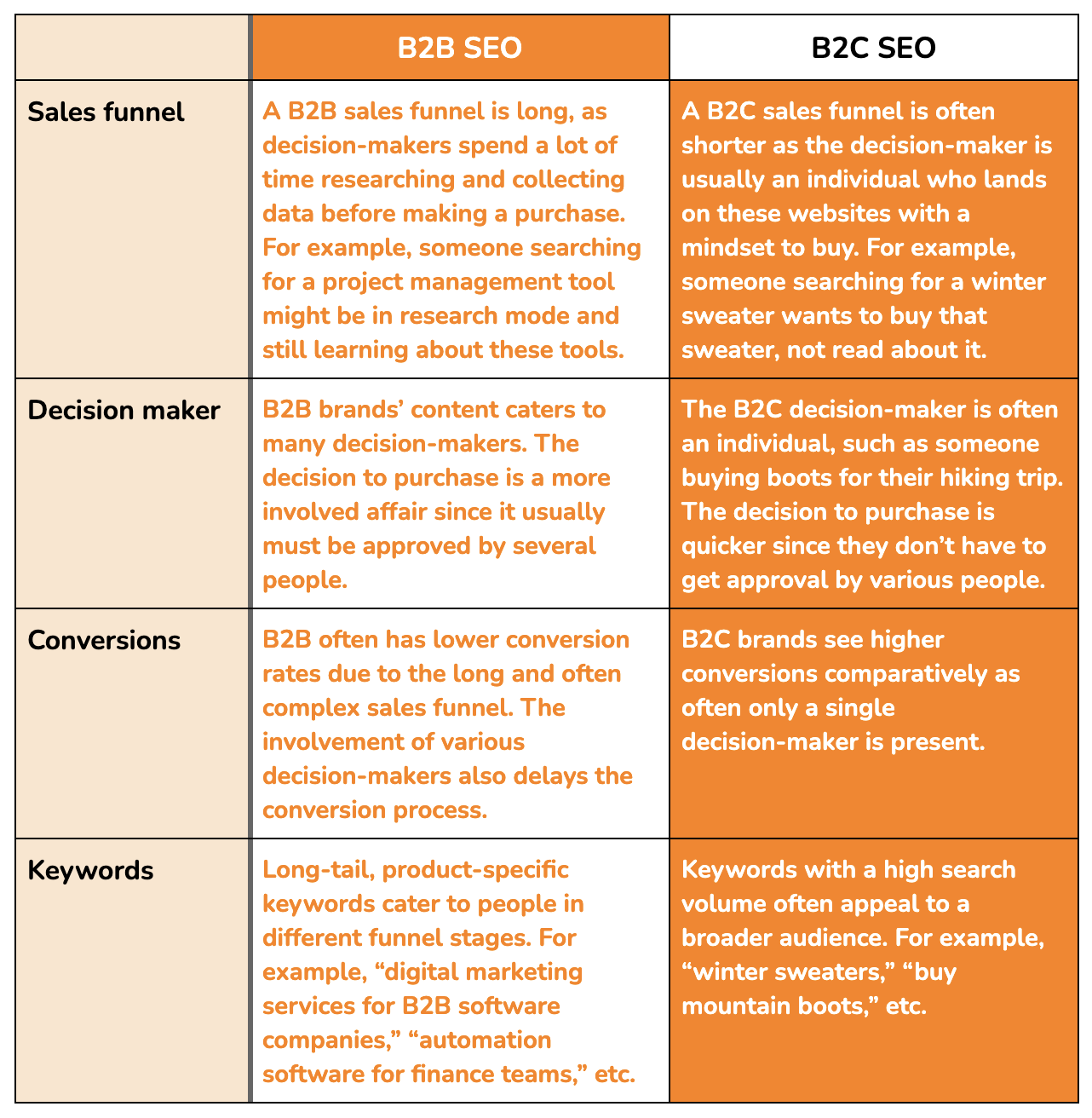 Dive Deeper: 33 Essential B2B SEO Statistics Every Marketer Should Know
Key Strategies for B2B SEO
Follow these key B2B SEO tactics to create a strong web presence and drive business growth.
1) Build a Buyer Persona
An inaccurate buyer persona can impact your entire SEO strategy, as all the tactics revolve around the information that this document conveys. Often, these personas are fictional and cover only their demographic or geographic details. The problem is that a broad persona doesn't tell you about their challenges and pain points.
To create an effective SEO strategy for B2B, create a detailed buyer persona based on their pain points by asking these questions:
What problem did they face that made them seek new products?
Why would they pick your product?
What are they trying to achieve?
What does success look like to them?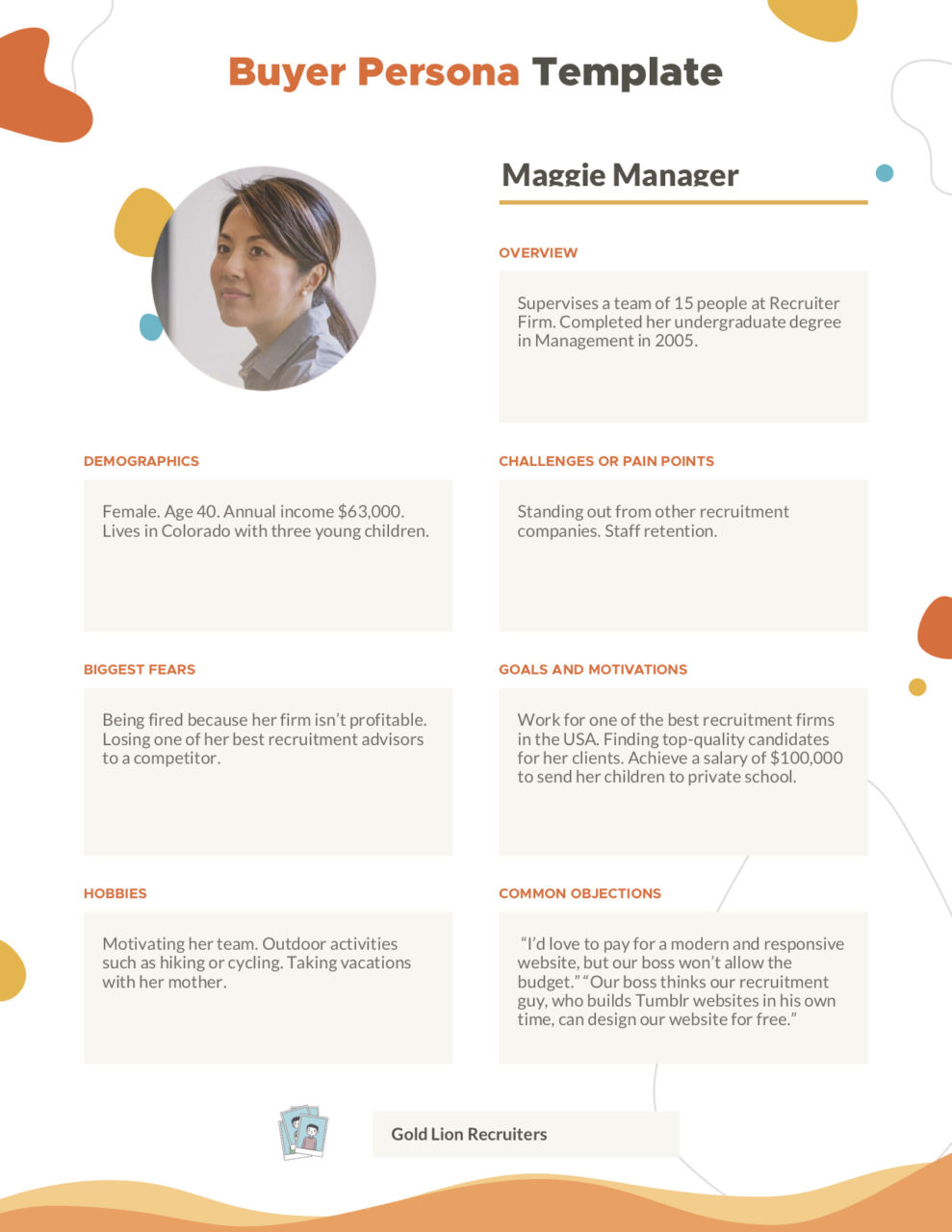 Talk to your sales and customer support teams to get even more relevant data. They'll help you answer the most pressing questions to help you define your audience persona.
Here's a good example of a well-crafted buyer persona by Amanda Natividad, VP of Marketing @sparktoro
I made this buyer persona template. Feel free to steal it. pic.twitter.com/6vkleXGUK5

— Amanda Natividad (@amandanat) June 8, 2022
Dive Deeper: 4 Steps to Discover Your Ideal Buyer Persona for B2B Marketers
2) Do Keyword Research
Once you have your buyer persona ready, start finding the keywords they are searching for.
For B2B, the funnel stage is often longer, so targeting audiences in different stages is crucial. To do that, you need to find keywords for top-, middle- and bottom-of-the-funnel users.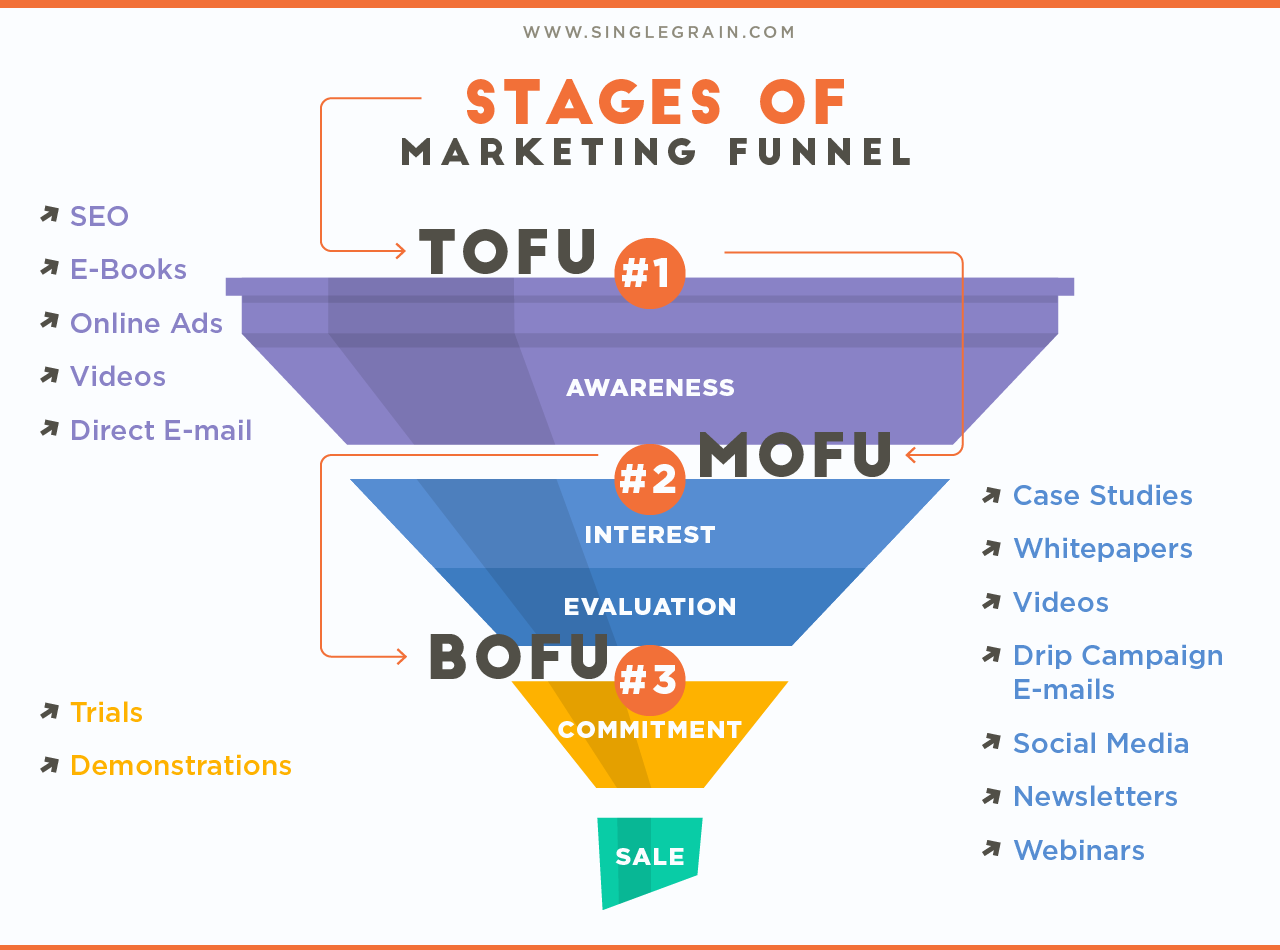 Find the Bottom-of-the-Funnel (BOFU) Keywords
BOFU keywords target users with commercial and transactional intent, bringing in direct revenue: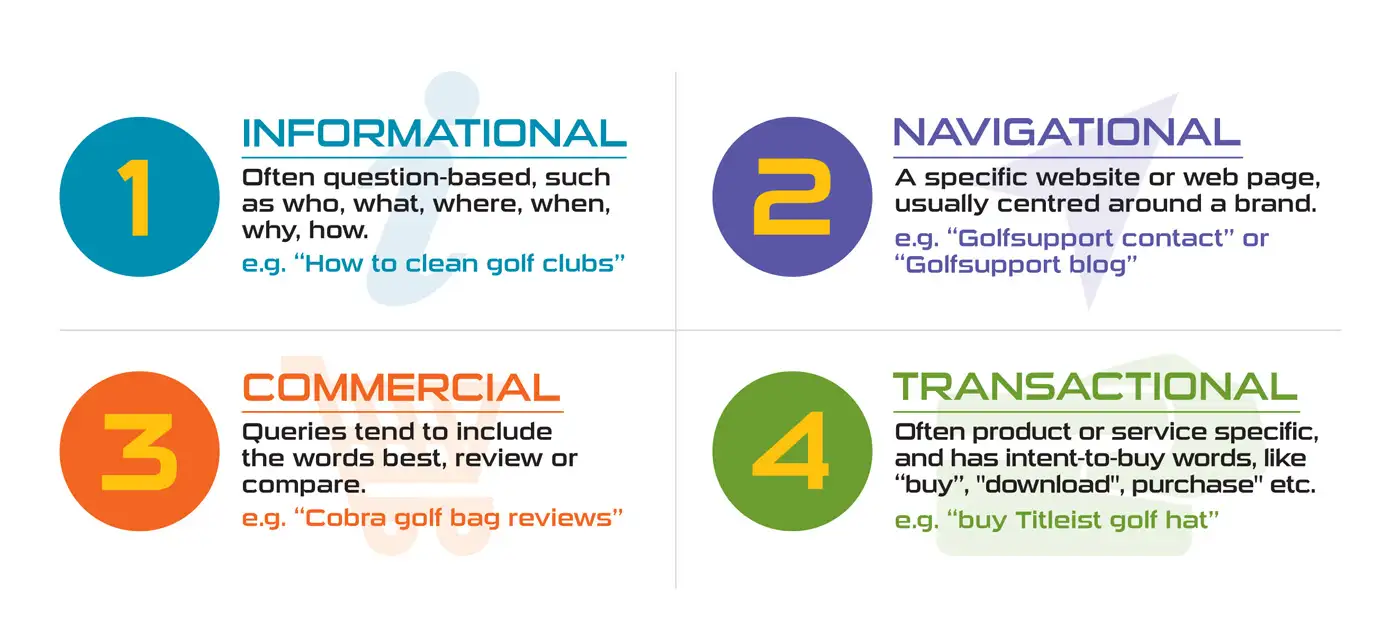 Creating content around these keywords (case studies, product pages, product-led content, etc.) increases your chances of conversions.
Here are some easy tactics to begin BOFU keyword research:
Use Google Autocomplete. It's a super easy way to find relevant long-tail keywords. Simply type in your focus keyword, and you'll see related ideas like this: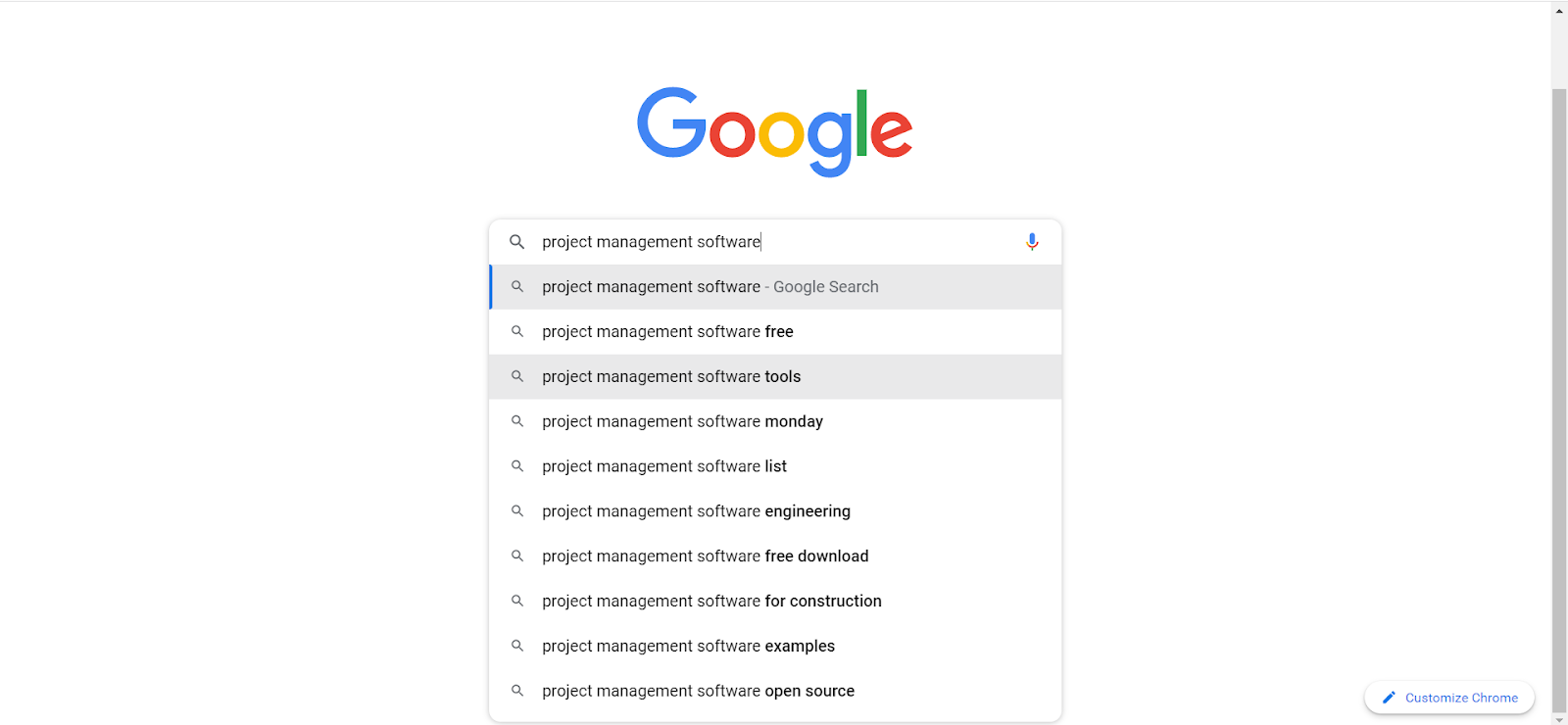 Interview Your Audience Persona. Collect first-party data from your buyer persona to feed your keyword research. You can conduct surveys and interviews or use the seed keyword generator tool in which you create an ideal scenario based on your product, like: "You are looking to buy office supplies. What would you search for?"

Then you share this scenario with your potential users. It will give you relevant words or phrases that they would search for. Use them to do your keyword research.

Collect Data from Your Sales Team. Collaborate with your sales team and collect common pain points and challenges of your ideal personas. These can be specific and high-intent keywords you can use to create content.
Dive Deeper:
* SEO Keyword Research Made Easy in 2023
* How to Create a Powerful Marketing Funnel (Step by Step)
* What's the Right Content for Each Stage of the Marketing Funnel?

Collect Top-of-the-Funnel Keywords
Don't forget about the top-of-the-funnel or informational keywords, even though the buyer is not ready to purchase just yet. By creating content around these keywords, you can stay top of mind with these people when they are ready to buy.
Run Competitor Analysis. Find keywords your competitors rank for organically and use them to develop your keyword strategy. The idea is to find seed keywords that are relevant to your business and audience.
Use a keyword research tool like Ahrefs or Semrush and enter your competitor's domain. It will show you all the keywords they rank for. Copy and paste this data into a Google Sheet and pick the keywords with the highest relevance and potential to rank.
3) Do On-Page Optimization
Optimize your web pages with these essential on-page best practices:
Meta Title and Descriptions. Optimize your SEO title and description by including the target keyword in it and keeping it within the character limit. Your title and meta description should compel your target persona to click through to your content for more information.

SEO title: 50-60 character limit
Meta description: 130-155 character limit
To get an even more accurate preview of your SEO title and description, use Google's SERP preview tool: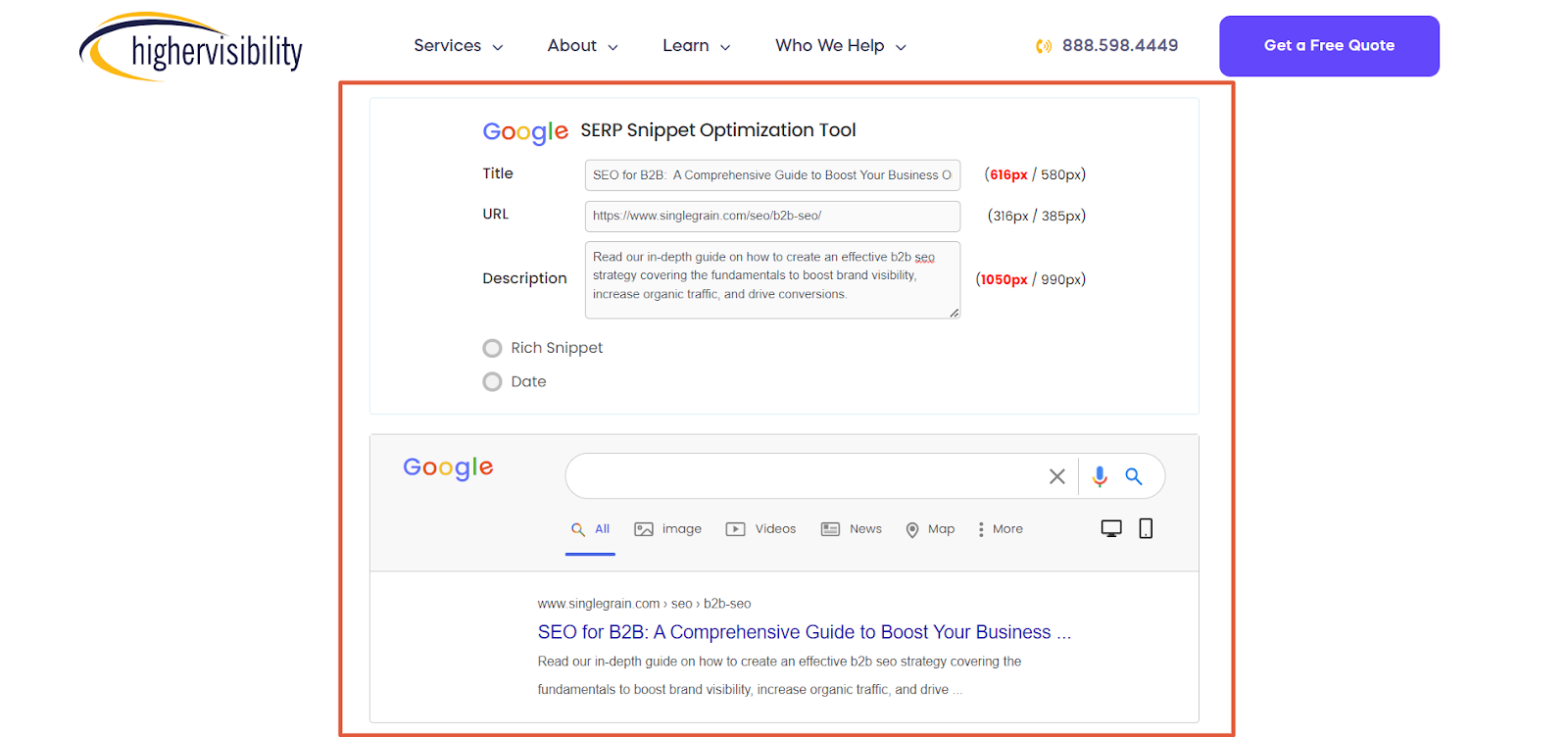 Header Tags. Format your pages hierarchically using header tags (H1, H2, H3, etc). It helps improve readability by creating a smooth flow from start to finish. Even Google can understand the page's content much better with these tags.
Internal Linking. Good internal linking that uses contextually relevant links and anchor text serves many purposes:

Increases dwell time by keeping visitors on web pages longer.
Improves crawl ability and indexing of new or orphaned pages.
Increases conversions as you add the right link at the right position.
For example, if you write an article about one of your product's features, add links from relevant landing pages, lead magnets or sign-up forms. Use tools like Ahrefs to find internal linking opportunities or run this operation in Google: site: yourdomain.com/keyword
Optimize for the Featured Snippet. Google is adding more rich results in the SERPs, and the featured snippet is one of them. To optimize your content for the featured snippet, use these tips:

Answer the question directly within 40-50 words.
Write a clear and concise answer without any fluff.
Use bullet points for listicle type-questions/keywords.
4) Work on Technical SEO
Optimize your website for these technical SEO considerations:
Page Speed. Site loading speed is one of Google's stated ranking factors. To improve your ranking, ensure that all your site's pages load quickly. Besides, a slow website can cause visitors to bounce as people hate to wait more than a few seconds to get the information.
Use Google's Page Speed Insight tool to investigate the site's speed and resolve errors.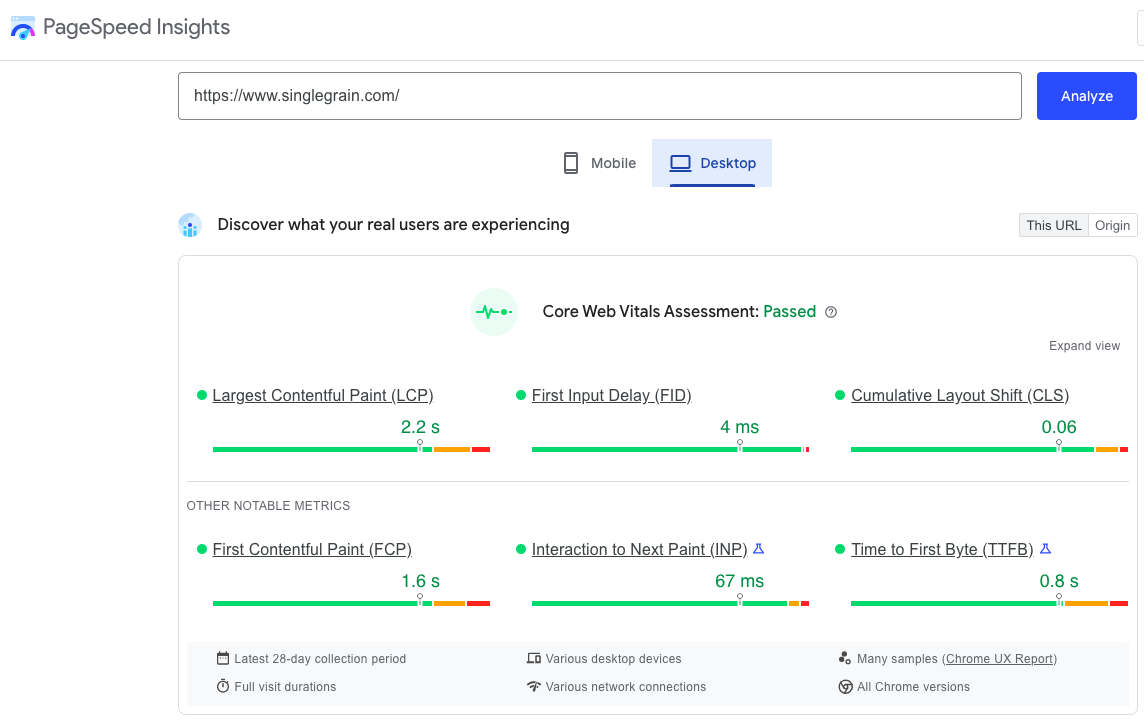 Mobile Responsiveness. Since Google started mobile indexing, every web page should be mobile responsive. If your page isn't mobile-friendly, indexing might be delayed. In addition, more than half of the world's population uses mobile to access websites, meaning a mobile-responsive website leads to a good user experience.
Run your website pages through Google's mobile responsiveness test to see if there are any errors. To test, enter your web page URL and submit. If the page is mobile-friendly, the report will look like this: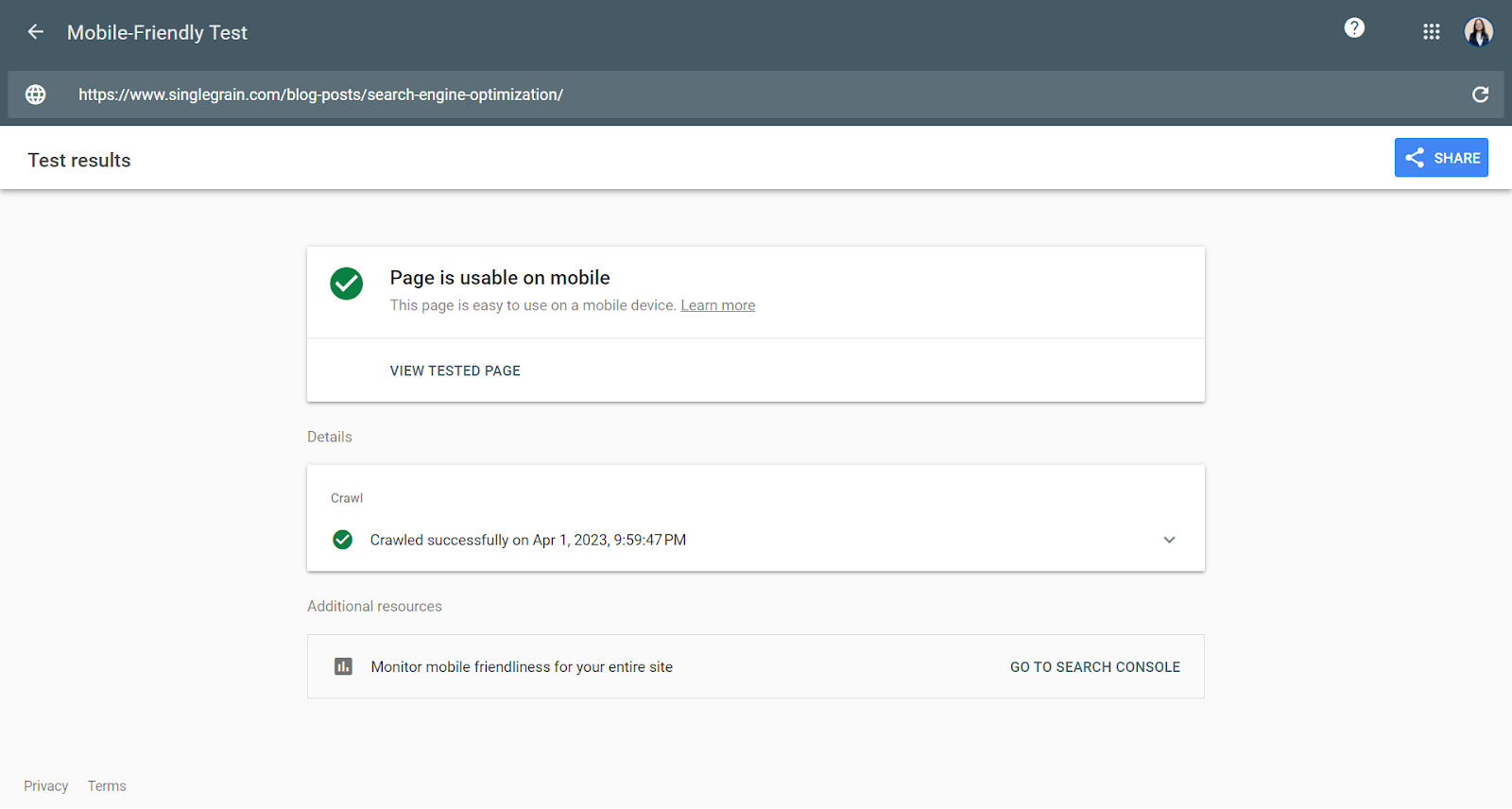 URL Structure. Use a clean and simple URL structure that's easy for a search engine to understand the page's hierarchy. The correct URL structure helps Google understand the hierarchy of pages, helping you achieve better rankings. For instance, a URL with a backslash at the end of the URL suggests that a page is a folder, and one without it shows that it's a file name:

Site.com/pages/ → Folder name
Site.com/page → File name
XML Sitemap and robots.txt File. Set up an XML sitemap to inform Google about all the pages you want to index. An incorrect sitemap can make crawling and indexing difficult because Google doesn't know your site's structure. This can lead to pages being missed.
If you want certain pages not to get indexed, put them in a robots.txt file. Then check the URL next to Disallow:/ and see if it mentions the page you don't want to index.
Check and Remove/Replace Broken Links. Identify broken or incorrect links on all your web pages and remove them or replace them with relevant ones. A broken link can impact your organic traffic growth, as it signals to Google that the quality of your site content is not maintained. To resolve this issue, use Ahrefs or Semrush to run a site audit and fix all 404 link issues.

Run a Security Check. If your website isn't secure, it can negatively impact your search engine rankings. Google takes website security seriously and won't rank pages that don't fulfill its security criteria. Be sure to:

Get a Secure Sockets Layer (SSL)
Get a Transport Layer Security (TSL) certificate
Use HTTPS:// protocol instead of HTTP://
Dive Deeper: How to Fix 15 Common On-Site Technical SEO Issues
5) Work on Off-Page Optimization
Google also picks up signals off-page, such as social mentions, backlinks and traffic from various other sources. Use these tips to capture more such signals:
Link Building. Get backlinks from relevant and authoritative sites to boost your domain authority (DA). To do this, use the following backlink-building tactics:

Write guest posts on authoritative websites.
Partner with other brands to leverage their audience.
Contribute to pitches on HARO and Help a B2B Writer.
Create link-worthy original content such as research papers, statistical guides, etc.
Distribution Strategy. Make sure you have a well-planned distribution strategy to deliver the right content to the right audience on the right platform.
For instance, if you hosted a webinar, summarize the key learnings in your newsletter or create a social post around that. Sharing this information in additional places online will help you gain more visibility. It's easy since you're just repurposing existing content.
Optimize Landing Pages. When visitors click the SERPs link and land on your page, make it worth their time. Optimize your landing page for conversions using these tips:

Use a hook-worthy title and visual in the top fold that targets their pain point.
Use CTAs strategically to capture more website visitors.
Use social proof (testimonials, statistics, customer names, reviews, etc.) to build credibility.
Here's how Single Grain uses social proof to build trust among their audience: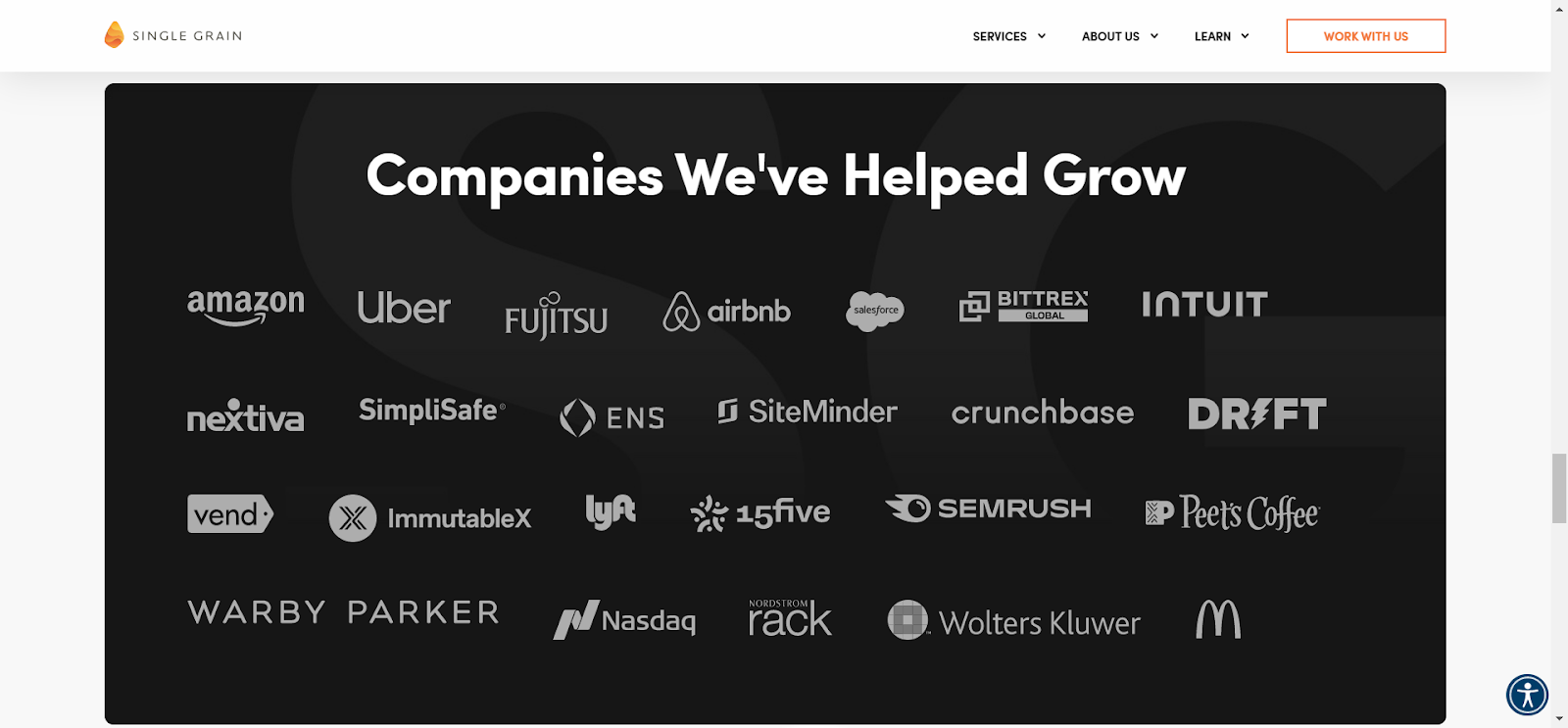 Measuring and Tracking B2B SEO Success
To check if your SEO efforts are on the right track, monitoring SEO progress is non-negotiable. Begin by setting up KPIs for your SEO strategy:
Map Out Key Performance Indicators (KPIs) for B2B SEO
Create KPIs to check your SEO progress over time. Some important KPIs you should consider are:
Keyword rankings over time. For better analysis, evaluate keywords based on funnel stage and branded vs. non-branded.
The number of sessions, clicks and engagement rate.
Source, medium and geography of website traffic.
Leads generated and source of these leads.
Backlink profile growth over time.
Use Free and Paid Tools for Monitoring B2B SEO Progress
Use these B2B SEO tools to get deeper insights into your business's SEO progress over time:
Google Analytics (GA): Use GA to get an overview of web traffic, conversion rates, source of traffic, website sessions, and more.
Google Search Console (GSC): This tool will help you identify keywords your audience uses to find you. It's a great tool for seeing your website's traffic growth over time.
Ahrefs: An all-in-one keyword research tool to run site audits, check backlink profile growth, and analyze organic keyword rankings.
Semrush: An SEO tool that you can use to identify link opportunities, track keyword rankings, and backlink growth.
Hotjar: A heatmap generator that helps you get a bird's eye view of how people engage with your website's pages.
Dive Deeper: 20 Paid & Free SEO Tools That Will Improve Your Ranking
Common Mistakes to Avoid in B2B SEO
These common B2B SEO mistakes can hinder the effectiveness of your strategy. Avoid these at all costs:
Creating Content Around only High-Volume Keywords
High-volume keywords in B2B often attract users at the top-of-the-funnel stage. People at this stage need a lot of nurturing before they buy. If you focus solely on these keywords, you risk losing potential users ready to buy, aka bottom-of-the-funnel users. Even though these keywords might have zero volume, they can still bring in more qualified leads.
Not Optimizing for Local SEO
Local SEO is essential if you have a business with physical locations or if you target specific geographical areas. You can instantly catch the attention of users searching for your business locally, which improves your reach and visibility.
Not Creating Valuable Content for Your Audience
Yes, you need to create content for search engines. But if your content isn't valuable to your target audience, Google won't find it helpful either. Make sure you align your content strategy and format with your audience preferences.
Dive Deeper: How to Write Content for People and Optimize It for Google
Last Word on SEO for B2B
With a B2B SEO strategy, you can build a strong foundation for your business's long-term growth.
Build the right buyer persona, create content around relevant keywords, and increase your brand's authority via backlinks to strengthen your brand positioning and reach. And don't forget to monitor your SEO growth over time and continue optimizing it to drive more leads and conversions.
If you're ready to implement SEO to grow your B2B brand, Single Grain's SEO experts can help.👇