Demand for NFTs has exploded since 2021.
Although Non-Fungible Tokens have been around for several years, they've only just started to gain more attention in a world moving towards decentralization and the advent of Web3 (or Web 3.0). The market skyrocketed from a place of almost complete invisibility to being worth around $7 billion.
Right now, there are two ways for people to get involved with NFTs: buy NFTs you're interested in and hold them in your digital wallet, or create an NFT of your own. If you're planning on the latter route, you're going to need to find the right NFT artist to help you.
In this post, we'll take a look at the process of finding and working with NFT artists to build your NFT project successfully. I'll also be introducing some of my favorite tools for sourcing and working with creators.
Let's dive in!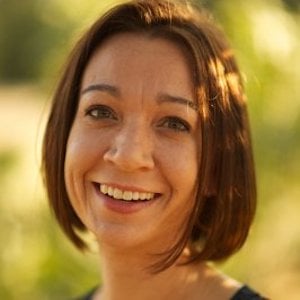 Kim Cooper
Director of Marketing, Amazon Alexa
Single Grain enables us to increase our impact without increasing our headcount
3 Tools to Help You Look for Artists to Create Your NFT
Creating an NFT is an excellent way for content creators to monetize their work in a digital landscape. Like any innovative new project, however, you're going to need the right tools and resources to bring your NFT campaign to life.
The process for most companies and entrepreneurs will begin with finding an NFT artist. All the major NFT communities, from the Bored Ape Yacht Club to the VeeFriends landscape, started with a search for the right talent.
There are a number of helpful tools you can use to track down your ideal artist, such as:
Dribbble: Dribbble is an online marketplace where you can search for creative professionals. It's popular among developers and designers searching for apps and website assets, but it's also becoming a valuable tool for NFTs. With Dribbble, you can search for content with certain keywords, like "warrior" if you're creating an NFT around warriors, or "anime", etc.
Behance: Behance is another similar environment where you can find all kinds of content creators working on a freelance basis. This is a good marketplace to check out if you want a range of different styles and artistic options to choose from. It's a good idea to make a list of possible artists to work with, so you can narrow down your options based on your personality and needs.
Fiverr: Just like Behance and Dribble, Fiverr is a marketplace for all kinds of creatives. However, with Fiverr you can choose between either picking an artist from the community or listing a job which artists can "bid" on.
Once you find a potential artist you want to work with on any of these marketplaces, make sure you check out their portfolio of previous work. Creative marketplaces are great for seeking artists because you can see the projects these people have worked on before.
Dive Deeper:
* 5 Examples of Brands Using NFTs to Monetize Their Work
* NFT Marketing: Everything You Need to Know to Get Started

Connecting with Your NFT Artist
If you're happy with the artwork you find on your chosen artist's profile, you can learn how to reach out to them using the contact details on your marketplace. I personally like to reach out to a handful of different artists – maybe 10 or 15 – across a range of marketplaces.
A lot of these artists are actively looking for work, so they can usually offer you a pretty reasonable price. Remember, we're still in the very early stages of the NFT revolution, so most people haven't ramped up their prices too much (yet).
When you're connecting with artists for your NFT project, I'd recommend looking at artists from different communities who already have experience with NFTs. For instance, to find the name of an artist listed alongside his or her NFT, check out some of the top NFT marketplaces, like: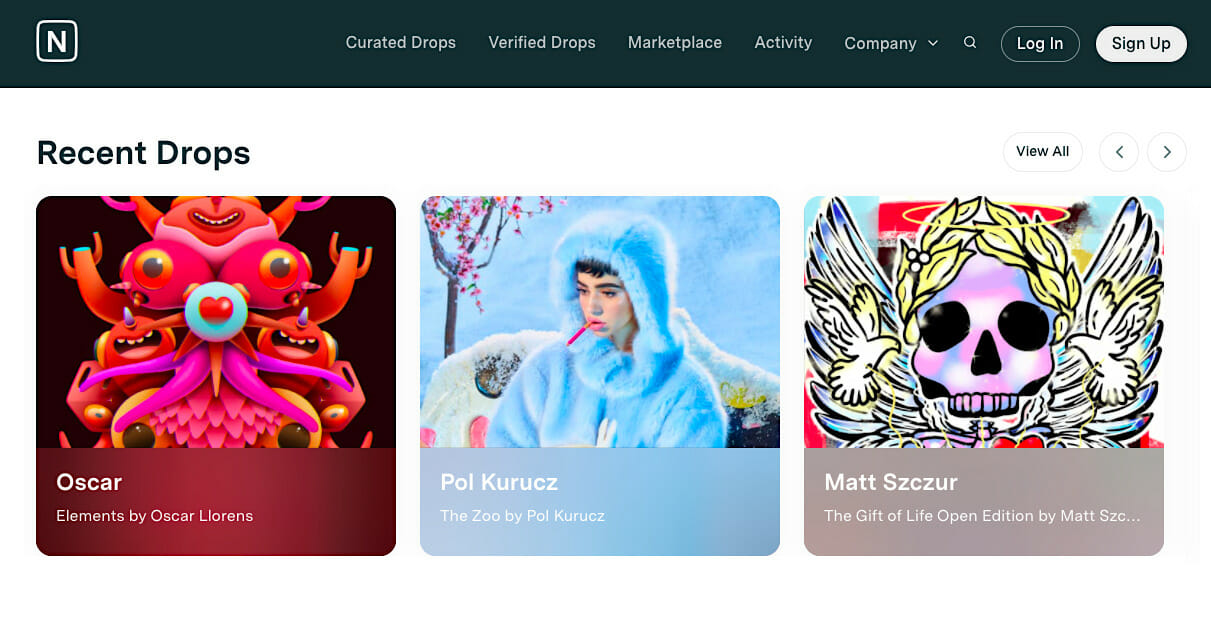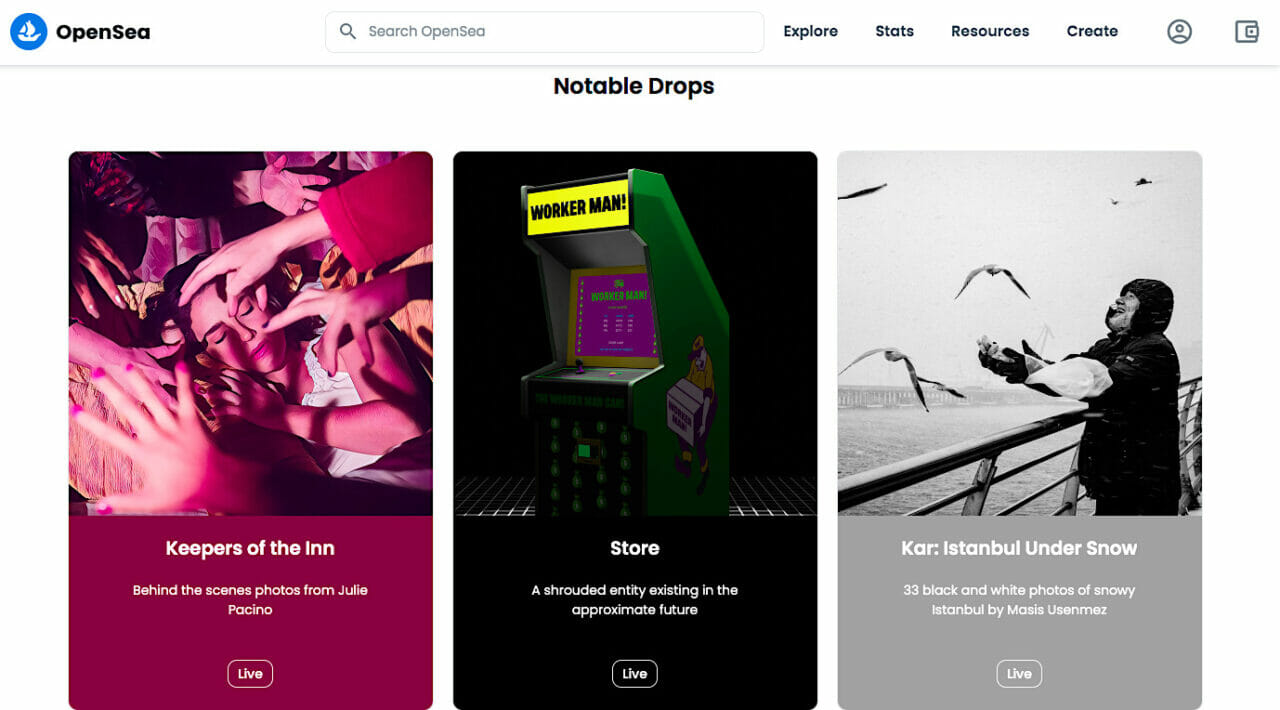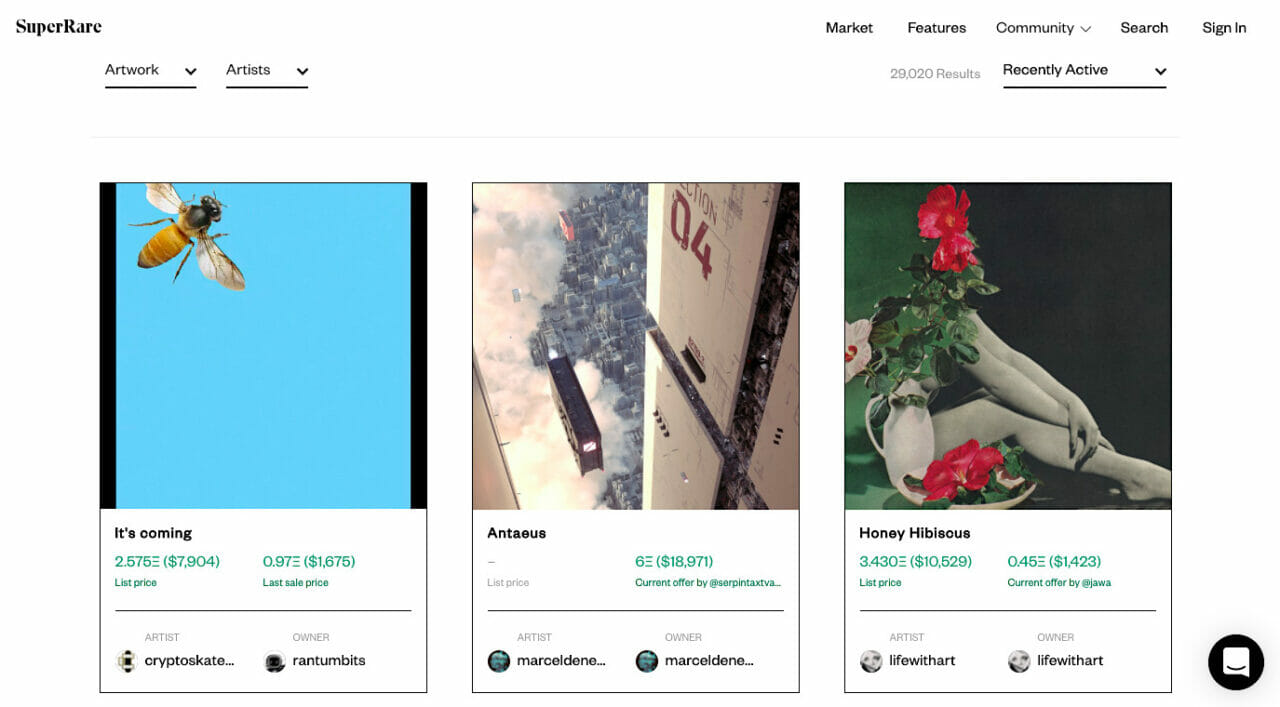 If you already have NFTs you're interested in, you can also check out their project pages and community sites where they list information about their "team."
These pages usually include a little information about the artist, so you can track them down and reach out over Twitter, Instagram, or other social media platforms. Just keep in mind that if these artists have worked on a very popular project before, they're probably not going to be available.
Another thing I like to do is just visit Twitter and see what people are talking about in the NFT community. You can literally just search for a tag like #NFTArtist: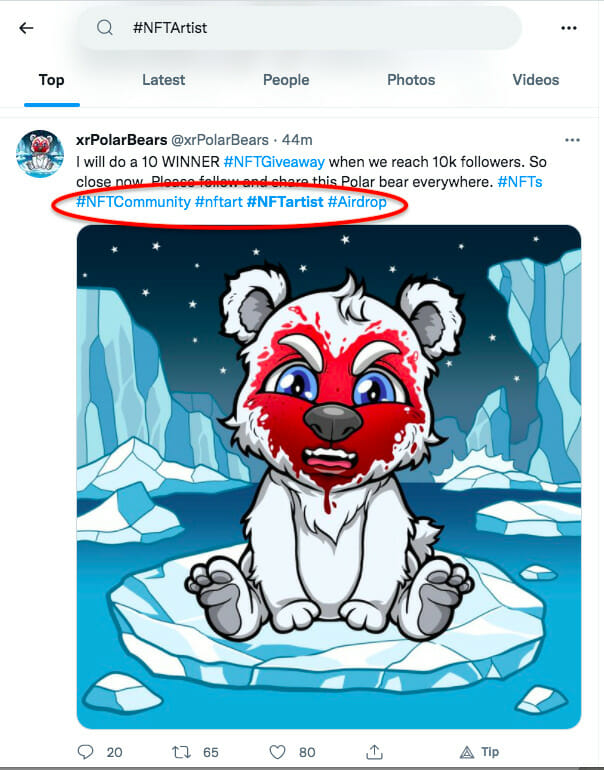 Some people are listing this term in their profiles, or mentioning it in their Twitter feed, so you can find relevant NFT artists pretty easily: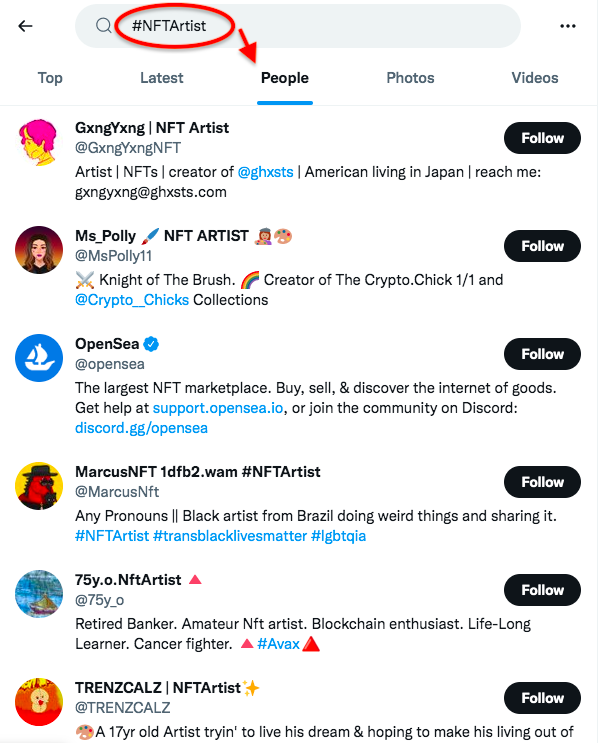 If people are actively talking on Twitter, they're probably also interested in working on additional projects, so you may have a better shot of getting support this way.
Dive Deeper:
* Top 5 OpenSea Alternatives
* How to Promote Your NFTs the Right Way
* How Social Tokens Will Change Marketing Forever

Negotiating with Your NFT Artist
Simply figuring out where to contact your potential NFT artist isn't enough. You'll also need to determine how you're going to start your project and communicate your idea.
When working on my own NFT project, I found out some pretty important things. For instance, if you tell your artist you're looking for "volume" and want to create 50 different characters fast, they may be able to give you a discount on the bulk work. This was something that worked really well for me during the early days of my "Leveling Up Heroes" project: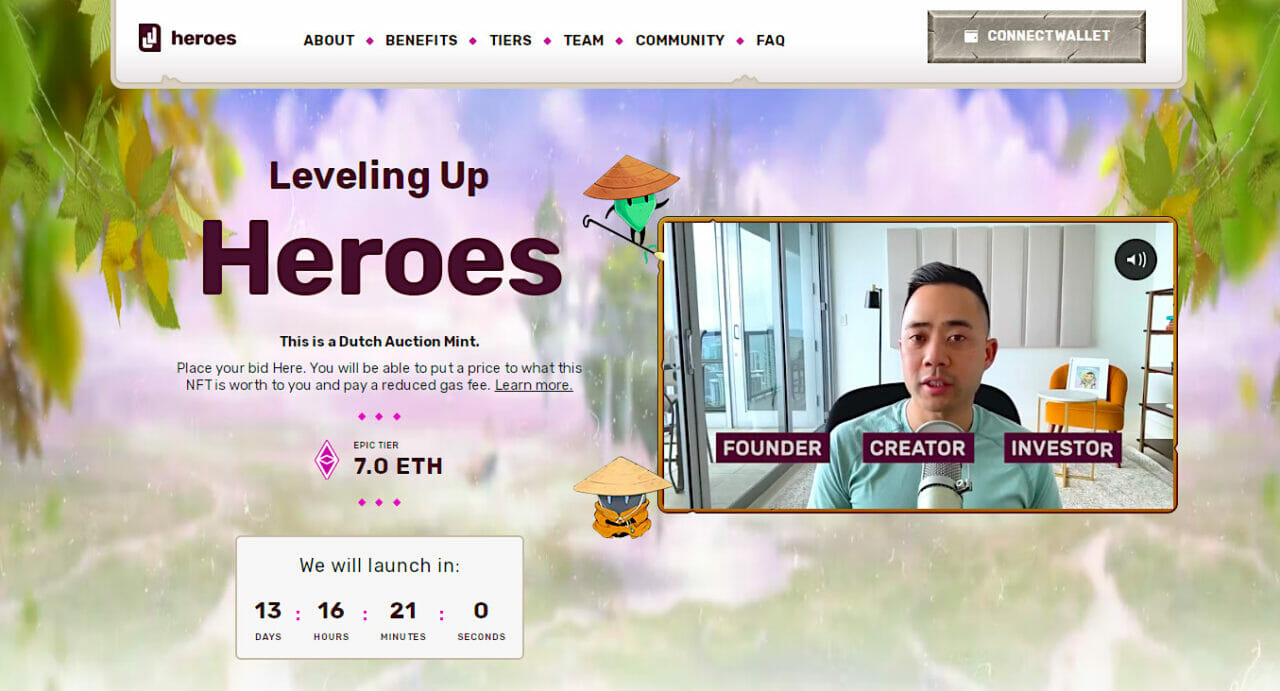 Notably, it's also worth asking your artist how they're going to deal with things like edits and re-dos. I had to go through about eight different initial sketches for some of my character designs. If you really want to get it right, you might need more than one sketch.
From day one, I'd recommend setting up a clear workflow for how you're going to communicate about versions of your project. Your artist is going to send you some sketches, you're going to provide feedback, they're going to send more sketches, and so on. Some artists are very happy to keep working with you edit after edit, but others will require you to pay extra after you make so many changes.
One thing I had to highlight to our artists pretty early is that we were planning on making two genders for each of our characters, and 40 different characters in total. This means a total of 80 designs, all distributed through different rarity levels.
Talking about character development during the initial stages of the design process is very important. They need to know where you're going with the project, so they can get excited about and engaged. The more you communicate with your artists and get them involved, the better. It's the same when hiring community people or anyone else to help you with your NFT project.
Learn More: NFT Marketing Agencies: Best Way to Promote Your NFT Project
Creating Engagement with Your Artist
As I mentioned above, although you're paying your artists to get this work done for you, you also want them to be passionate about and engaged with the project. During the early stages of your NFT strategy, you're not going to have a ton of people helping you out.
The space is still new, so you don't have a lot of people looking for full-time work either. You're going to have to make do with a lot of freelancers and contractors instead.
While these professionals can obviously be very useful, they can also easily lose interest in your project when something else comes along. I tend to think of contractors as a kind of mercenary: They're not really incentivized to work that hard for you, but if you can get them excited and compensate them with more than just cash, you're going to see the benefits.
I think getting your artists really passionate about your NFT project will help you do better than 99% of the other projects out there when they're just focused on grabbing cash.
We're very focused on the long-term with how we're working on "Leveling Up Heroes," and finding the artist is just one piece of this puzzle – but it's an important one.
You need to negotiate, communicate about the project, and work with your contractors closely – and slowly. In some cases, you might even consider having brainstorming sessions with your artists where you can take their ideas and concepts into account. This creates a better level of ownership.
Treat your artists well, and they can really help you make the most of your NFT strategy when you're first getting started. They'll also be a lot more likely to go above and beyond to deliver the kind of results you want.
NFTs: A Long-Term Game that Starts with the Right Artist
Building a successful NFT is a long-term game which requires a lot of investment in terms of time and creativity. However, it also involves making sure you're working and engaging with the right people from day one. Bringing the correct artists into your community will give you a powerful initial tool to get ahead of the competition.
Check out my Level Up videos for more insights into the NFT marketplace, and the project I've been building.