With Black Friday and Cyber Monday coming up in just four months, it's important to look back at 2016, which left us in awe as mobile apps really started to re-shape the e-commerce industry.
CBS reported how major retail companies such as Target saw exceptional growth via mobile app sales: a 200% increase compared to last year's numbers.
Mobile apps are being used by a wide range of businesses. Although dominated by the gaming and entertainment industries, the world of apps is now open for various functionalities. There are apps for social networking sites, there are apps for controlling certain gadgets, there are apps with educational purposes.
In fact, there are apps for just about everything.
Think With Google's Win Every Micro-Moment With a Better Mobile Strategy states that people check their phones 150 times a day and on average they spend around three hours on mobile apps. Furthermore, 70% of brands are adapting their business to the rise in mobile usage.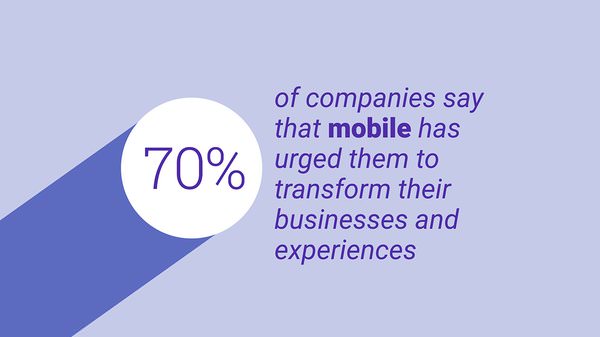 Moreover, according to a 2016 study by Flurry Analytics, people spend more time using daily habit apps (news, sports, stock market reports, etc.) and social apps, with statistics showing a 11% increase in mobile usage and a whopping 69% increase in time spent on mobile apps compared to 2015's data.
Learn More: Beginner's Guide to App Store Optimization
The Rise of Mobile Apps
"There's an app for that!"
This phrase was actually trademarked by Apple in 2010 and embodies the idea that there are tons of apps out there that can perform almost any function.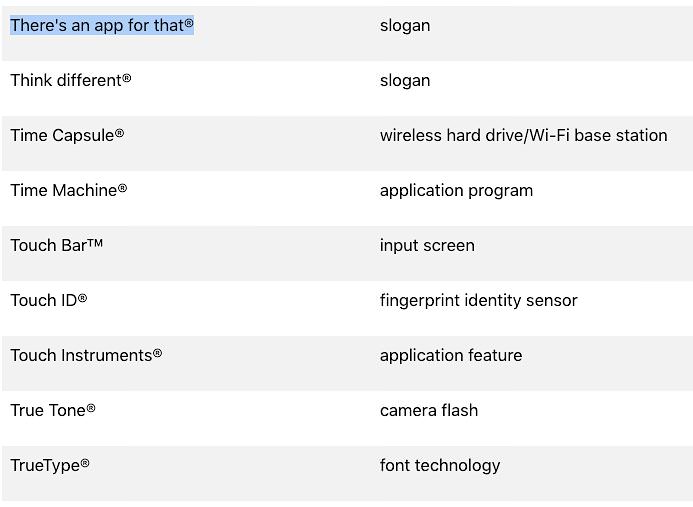 Back in 2008 when the Apple App Store started, there were only 800 apps available for download. In 2017, we have a staggering 2,200,000 App Store apps!
Before the availability of Apps, mobile phones replied on built-in software like Pocket Office, an MP3/MP4 player, a PDF and PPT viewer, and voice memo, not to mention SMS and e-mail functions. Games were usually limited to Snake and Solitaire, and mobile web browsers were the only means of connecting to the Internet.
When mobile phones became smartphones, out came the rise of mobile apps as we know them: dedicated software for a specific function.
Some are for personalizing one's device, some are for entertainment purposes, and some are for more educational or work-related tasks. Businesses came up with apps of their own so that their products and services could be accessed in just a few taps.
In the Apple Store alone, there are more than 1,000 apps submitted daily. True enough, it is the era of mobile apps and although mobile websites still exist, it's just a lot easier to use an app.
Why Do Users Prefer Mobile Apps Over Mobile Websites?
With the rise of mobile apps, mobile websites have been taken for granted to a certain degree. The 2016 U.S. CROss-Platform Future in Focus shows that mobile usage dominates desktop, with mobile app usage as the preferred medium of mobile browsing.
But why is this the case? Why are users more interested in using apps instead of mobile websites?
The following are some reasons why mobile apps are replacing mobile websites:
Apps are dedicated and make it easier for users to do what they need to do as compared to doing it on a mobile web browser or even on desktop.
Apps can easily utilize the features of the device it is on. This includes the camera, GPS and Bluetooth. With mobile apps, a lot of processes have been made automatic, especially with checkout and payments. You can also simply scan your credit card with your phone's camera instead of having to key in the numbers. E-commerce apps are also being integrated to wearable devices and this will further make mobile websites obsolete.
Some apps can be used offline. Although some resources take up space in your storage (including the app itself), it's far more convenient this way rather than having to connect to the Internet for everything.
Apps load quickly and users do not have to go through the arduous process of opening the web browser, typing in the URL, and waiting for the page to load. It's definitely easier to just click the app's icon.
Some mobile websites are not compatible with mobile web browsers and can be quite troublesome to use. It is also far easier to navigate using mobile apps.
Learn More: 10 Best Mobile Advertising Tools to Help You Promote Your Business
E-commerce and Mobile Apps: A Perfect Match
Mobile apps have taken the world by storm. There really is an app for almost anything, and e-commerce is not one to get left behind.
More and more e-commerce businesses are creating apps of their own and it seems that this is one good step for the industry. As mentioned above, retail giant Target saw a 200% increase in sales via mobile app last Black Friday. Amazon and Walmart amassed a huge amount of revenue by starting their Black Friday deals early via their mobile apps.
E-commerce itself has changed the way that people shop. Prior to online retail, people had to dress up, gas up and drive up just to shop. Traffic is slow, malls are jam-packed, and that's not the worst part. Many times, after all that hassle, you go home empty handed because you couldn't find what you needed.
Then came online shopping. You can stay in your pajamas, switch on your computer, and find exactly what you want. And within a relatively short time, your item will be delivered to you at home! How convenient!
On top of the convenience, there are also lots of good deals and promos that can make buying online cheaper than going to a brick-and-mortar store to shop. The time and money saved by online shopping has made it a good and, to a certain extent, better alternative.
Mobile apps for e-commerce businesses are once again changing how shopping is done. The convenience of online shopping is being made even more convenient. With a single tap on the app's icon, you will be led to a store's product offerings. A little scroll or swipe, and you are sure to find the perfect product for you!
With mobile apps, shopping is redefined and many people would agree that e-commerce and mobile apps are a perfect match. Analyst and tech journalist Stewart Rogers is optimistic about mobile usage's effect in the e-commerce industry:
"In 2016, mobile directly influenced $500 billion in retail sales in the U.S. alone. New data tells us that 80% of consumers now turn to a smartphone before they turn to a human for assistance. And none of this is slowing down in 2017."
Mobile Apps: Reshaping the E-commerce Industry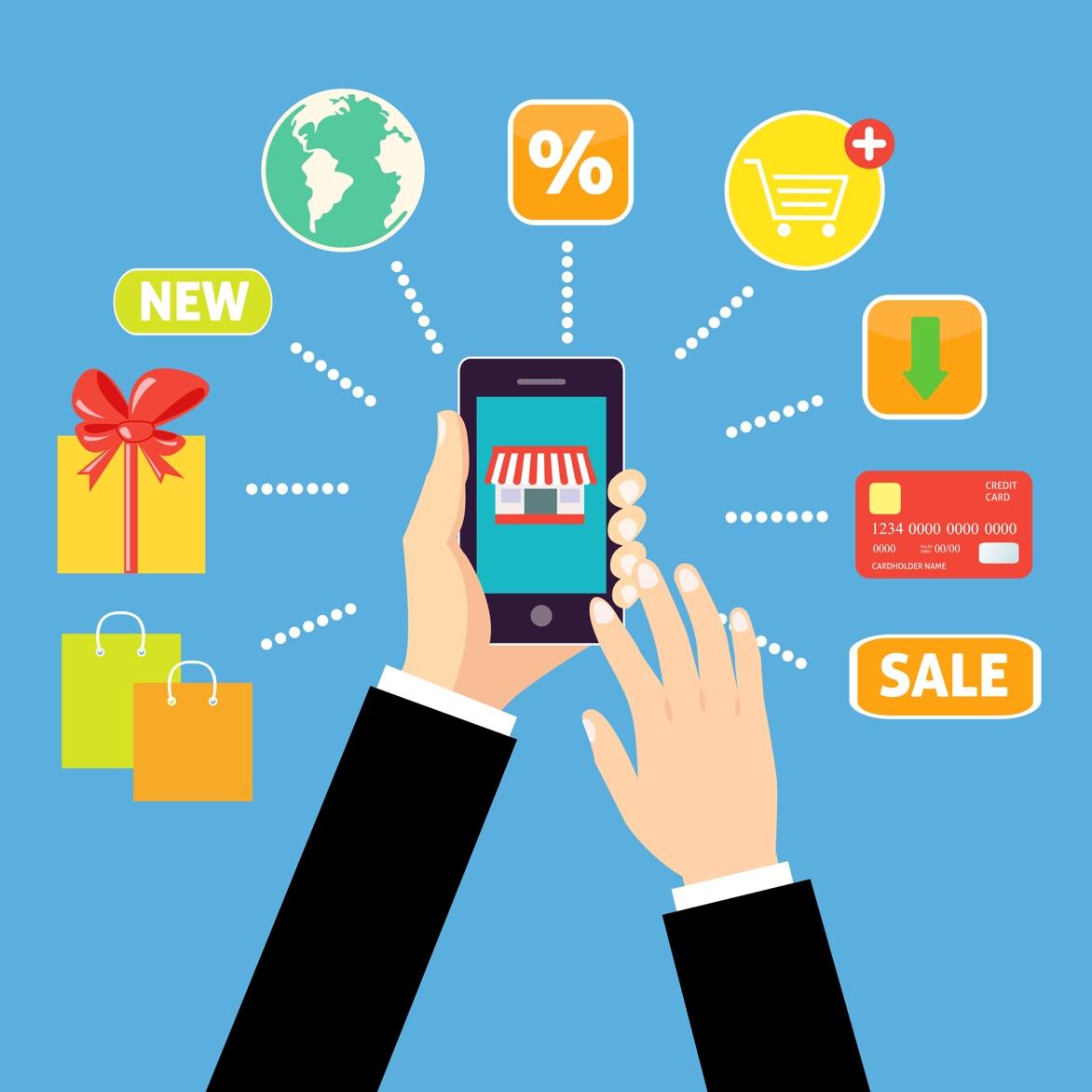 Studies have shown that up to 89% of users are using mobile retail apps rather than going to mobile websites. E-commerce businesses are also showing that an average of two-thirds of all traffic to online stores are coming from mobile phones or tablets. This number alone shows how dramatic the shift has been. Users are seeing how useful mobile apps are.
With sales figures continuing to be on the rise, this development seems to be working wonders for the industry. In 2015, revenues from mobile retailer apps reached $80.94 billion. In 2018, that number is expected to reach $206.53 billion, a 155% increase in just three years.
What's even more interesting about mobile apps is that it has helped small businesses get on equal footing with established competitors, enterprise companies, and even industry leaders. It's as if mobile apps are giving new entrants a boost. Ultimately, mobile apps are giving everyone a chance to make it big in the e-commerce industry.
In the past, mobile apps were hard to build. It took a developer to create a mobile app that could only do so much anyway. Nowadays, creating your own mobile app is easier, simpler and more affordable. DIY mobile app development has made it possible for small businesses to create and publish their own mobile apps without the hassle of knowing how to code the app itself.
Because of this innovation, even businesses with small budgets can leverage the power of mobile app marketing instead of having to pay anywhere from $50,000 to develop their own e-commerce app.
Learn More: 10 Marketing Lessons I Learned by Building a Top 100 App
How to Make It even Bigger with Mobile Apps
If you haven't yet, you are probably considering making an app for your e-commerce business. In order to maximize the benefits that mobile apps can provide, here are some things to keep in mind:
1) Provide relevant information
The thing about apps is that they're often viewed as a smaller versions of mobile websites. But all the information that websites have might not be available on mobile apps, so in order to make apps a better alternative for mobile apps, you must provide the essential details on your apps.
Product descriptions should be top priority. Shoppers cannot see the products physically, so providing accurate and detailed product information is a must.
You should also put in the price. Don't make your customers guess how much a product costs because not putting the price can make them leave your app. And speaking of price, include all fees and charges that must be paid by the shopper. Having hidden charges is a big turn off. On the other hand, provide a way for users to see similar products to what they have been searching for. You might just be able to help them find the perfect product.
This has been the dilemma of the apparel and online clothing business industry in e-commerce. Despite its rise to popularity, conversions are still low, size charts are still unhelpful and return rates are still as high as 28%. Fret not, as this industry is rising quickly, now second only to electronics and gadgets. It's set to increase at a rate of 17.2% in 2017.
However, mobile apps have created leverage for the fashion industry, as they improve engagement and tap a wide range of consumers on the go as mobile app shoppers make up 50% of retail traffic. This shows that nowadays people are willing to use their phones to shop online.
2) Provide discounts, offers and rewards
Shoppers love a good deal so regularly provide your shoppers with deals that entice them to buy. In "The New Rules of Engagement," they discovered that 71% of their respondents bought or purchased something via mobile app because of the availability of coupons and discounts.
Mobile coupons can be created instantly, making them convenient and cost effective.
Koupon Media, a leading mobile offer platform and redemption network, released their 2016 State of the Industry report, which focuses on mobile coupons. Mobile coupons have positively impacted the buyer's journey — there is a 26% increase in basket size whenever they use a coupon on checkout. Additionally:
39% of customers spend more if they receive a personalized coupon
42% of mobile users have used a mobile coupon
60% of customers would adopt a mobile payment
According to Koupon Media, the number of  users who use mobile coupon increased by nearly 18% to 92.6 million in 2015 and rose by 11% to 104 million in 2016.
Mobile coupons can be applicable for new users and loyal customers, such as special coupons for women on Women's Day or a discount for certain products for Father's day.
3) Use your mobile app as a marketing channel
Untap the potential of your mobile app as a marketing channel!
Use it as a channel for your marketing campaigns. If you require users to sign up with you., then you will have a subscriber list that you can use for your marketing campaigns. You will have their e-mail address that you can use for your e-mail marketing and their mobile number for text-based campaigns.
Another way to market your product or service is through push notifications. Push notifications have a 97% read rate and 90% of them are read within three minutes of receipt.
Because mobile phones are also capable of geo location, in comes location-based targeting. Combining your efforts via push notifications and segmenting your users according to location = profit. The opportunities of converting your mobile app users are endless, so explore the possibilities!
Learn More: How E-commerce Companies Can Drive Sales with Facebook Messenger Chatbots
Towards a Mobile Future
There's no doubt that mobile apps are reshaping the e-commerce industry. Apps are a great alternative to mobile websites for all industries, and e-commerce is no exception. With this industry traversing the path of mobile apps, e-commerce businesses should not take this development for granted.
In the past, people use apps exclusively for gaming and other utilities. Now you can purchase gifts, book tickets or reserve a hotel through your phone. The trend is leaning towards the use of mobile apps: apps account for 90% of mobile media time, with the other 10% spent in browsers.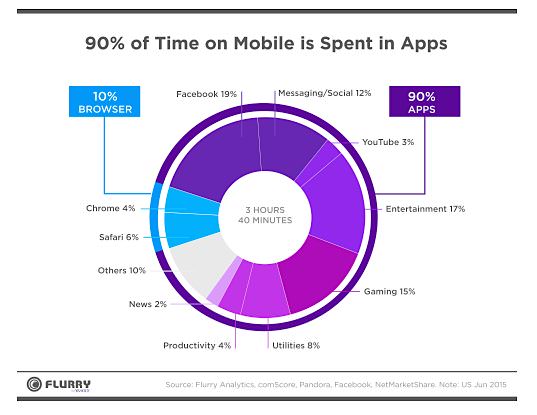 Because people are exposed to a brand more through a mobile app, it is best for small businesses in the e-commerce industry to take advantage of having their own mobile app.