Whether you're a beginner or looking to advance your knowledge, we all need to learn digital marketing – and keep learning to make sure we're up on the ever-evolving trends.
In this post, we'll explore effective methods to learn digital marketing in 2023 and provide practical tips from industry experts.
From online resources to hands-on experience, we'll guide you on the path to becoming a proficient digital marketer.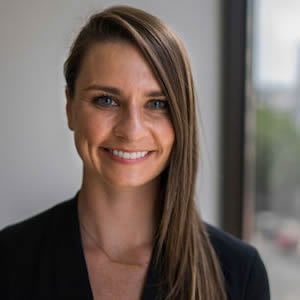 Jacqueline Foster
Demand Generation Marketing, Lever.co
We can count on them to bring new ideas to the table consistently
Learning Through Practical Experience
Staying up to date on the latest trends in digital marketing is vital for the success of any brand. No business should neglect marketing, which means someone capable needs to be able to helm it, be it an outsourced agency or an internal team.
To truly understand and excel in digital marketing, practical experience is paramount. Rather than solely relying on theoretical knowledge, implementing strategies on your own website allows for experimentation and deeper learning.
As experts suggest, running your own website offers unparalleled opportunities for growth and skill development. Here are a few tips for learning through practical experience.
Setting Up Your Website
Begin by choosing a reliable hosting provider such as:
Opt for a WordPress site, which offers flexibility and numerous plugins to enhance functionality. It's easy to build anything with WordPress, including a blog, newsletter, link in bio, video, store or a course.
Take advantage of AI tools like Chat GPT to help you generate content, though modifications are necessary for optimal results.
Learn More: How to Use ChatGPT for Powerful Content Creation (+ Examples!)
Experimentation and Optimization
With your website established, embrace a test-and-learn approach. Experiment with various aspects of digital marketing, such as:
Use free advertising credits offered by hosting providers, like Facebook Ads or Google Ads, to kickstart your campaigns. Monitor results, identify what works, and optimize accordingly.
Learn More: How to Rank Your Brand-New Website When You Don't Know SEO
Tracking Progress and Setting Goals
To gauge the effectiveness of your marketing efforts, track key metrics like:
traffic
conversions
revenue
engagement
Tools like Google Analytics provide valuable insights into visitor behavior, sources of traffic, and overall website performance: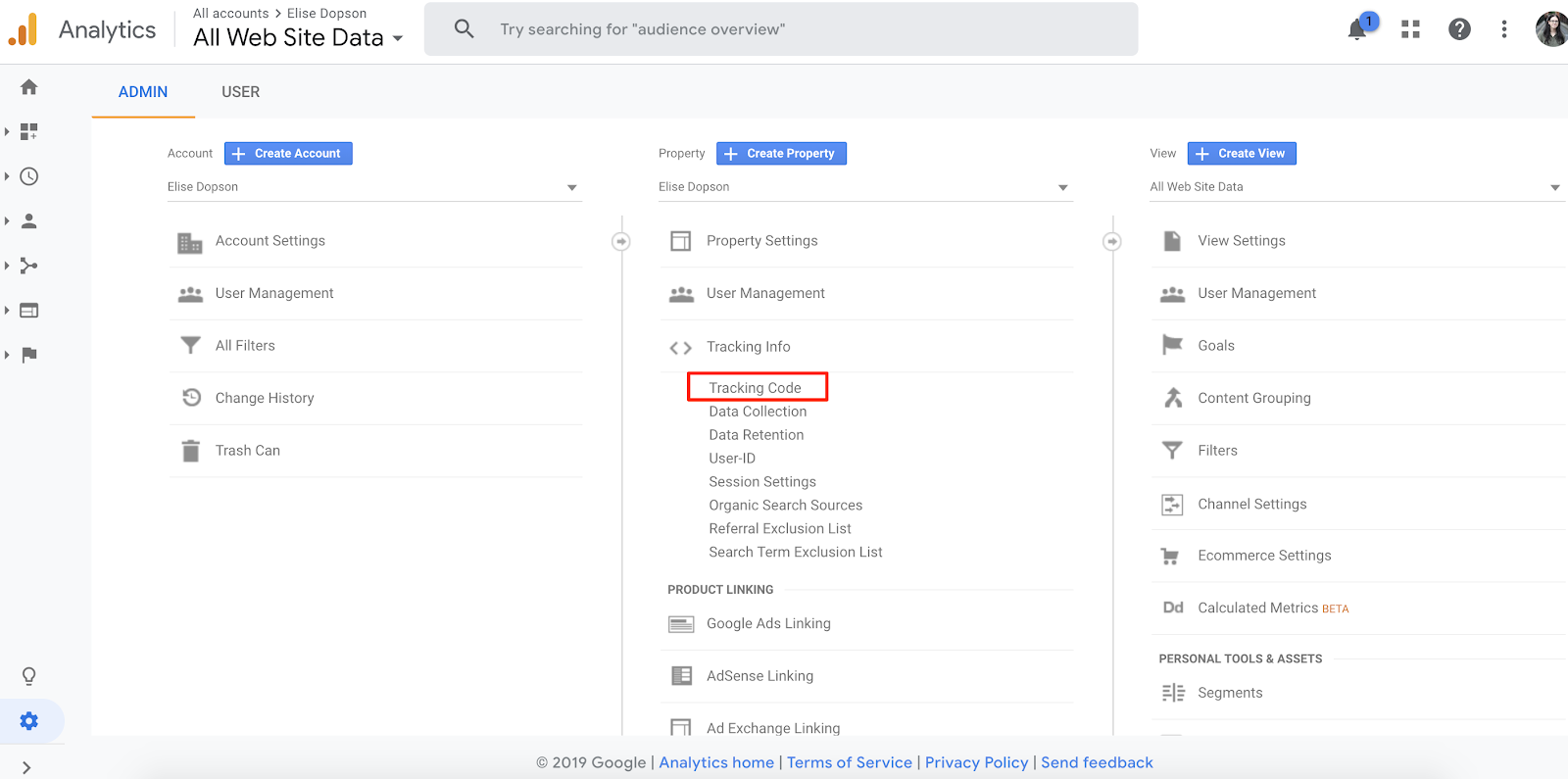 Establish specific goals and KPIs for your digital marketing initiatives to measure success and progress over time.
Learning Through Educational Resources
While practical experience is invaluable, leveraging educational resources can supplement your knowledge and provide a comprehensive understanding of digital marketing.
YouTube, in particular, offers a vast library of channels containing marketing tutorials, guides, and tips: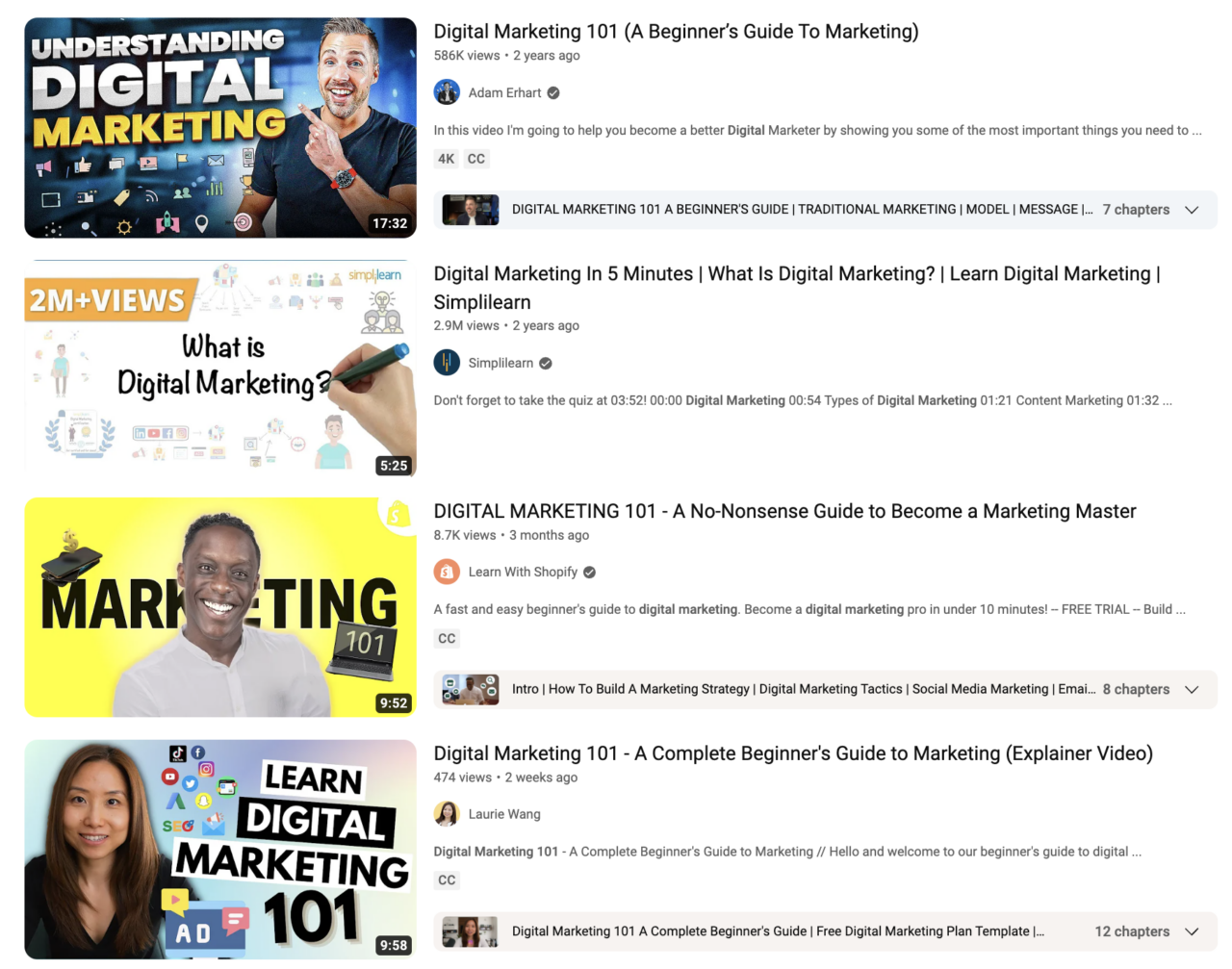 Single Grain owner Eric Siu and NP Digital founder Neil Patel host a daily podcast called Marketing School that provides bite-sized marketing tips: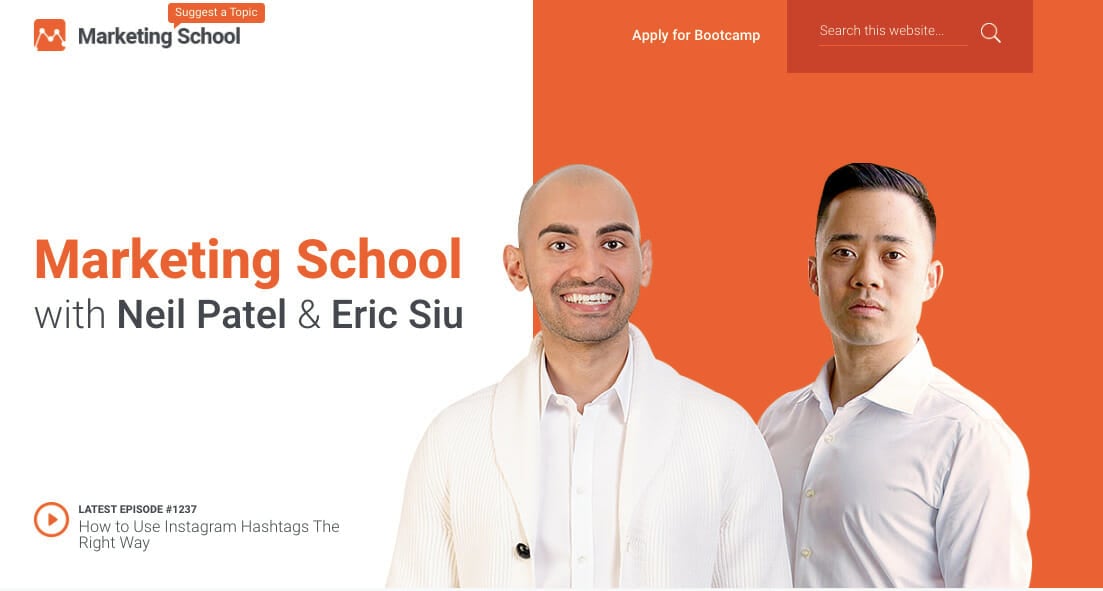 YouTube as an Educational Marketing Platform
YouTube serves as an accessible and up-to-date learning platform. You can kickstart your video learning with the following content creators:
Online Courses and Certifications
Investing in online courses and certifications can significantly boost your digital marketing knowledge and credibility. There are numerous reputable platforms that offer courses taught by industry experts. Here are a few popular ones: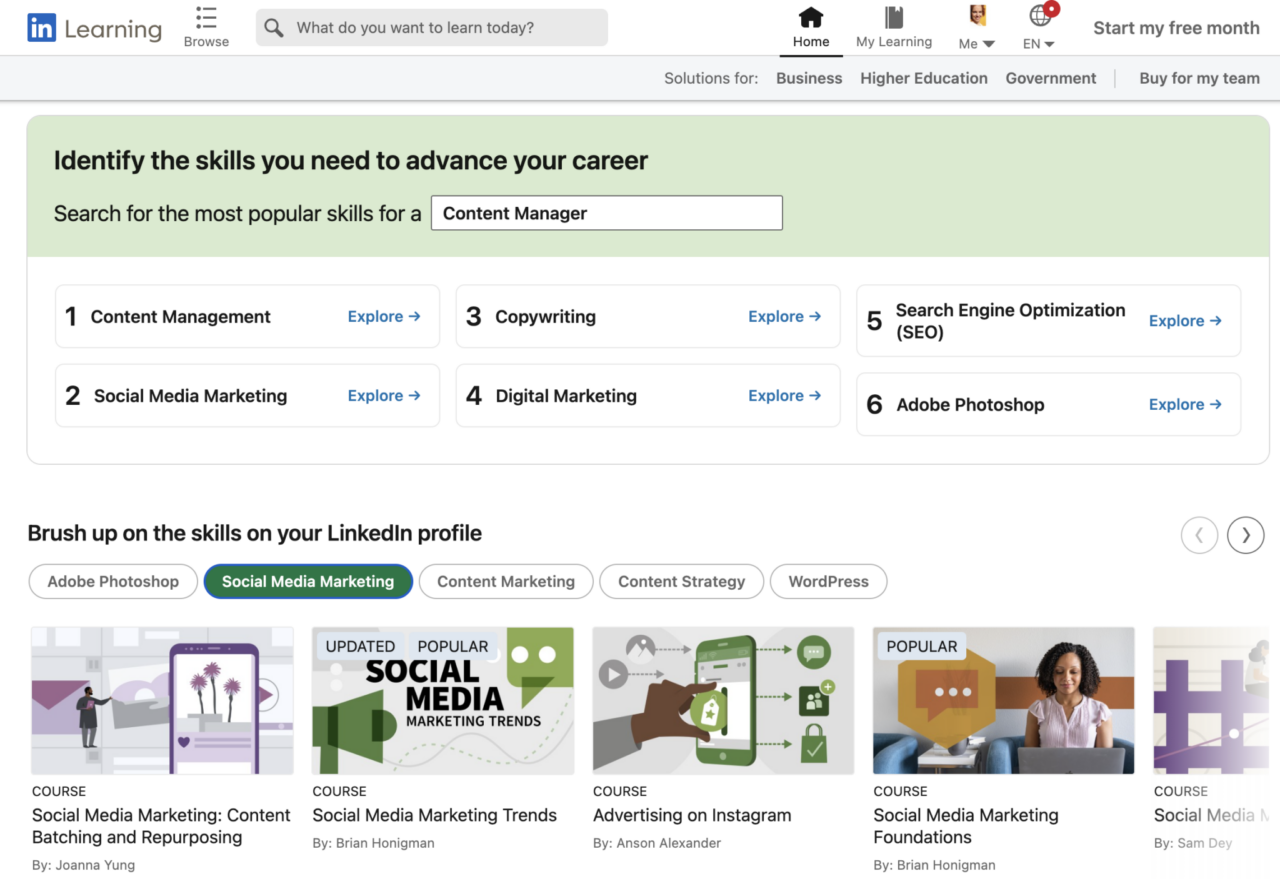 The Value of Continuous Learning
In the fast-paced digital marketing landscape, it's crucial to stay informed about the latest trends and algorithm changes. Look for recent YouTube videos that provide up-to-date tactics and strategies. Learning from industry professionals and staying ahead of the curve will enhance your digital marketing knowledge and skillset.
Gaining Insights from Agency Experience
Marketing theory is important, but practical experience is what truly solidifies your understanding of digital marketing. To gain valuable insights and sharpen your skills, there's no better way than hands-on experience. Whether it's through working on your own website or collaborating with others, practical application is key.
Working at a digital marketing agency offers unique opportunities to broaden your marketing expertise. The diversity of clients and industries exposes you to various strategies, challenges, and marketing tactics. These experiences can be invaluable for your professional growth.
Benefits of Agency Experience
By working at or with an agency, you gain firsthand exposure to different clients, industries, and marketing campaigns. This exposure helps you understand how strategies can vary across sectors and enables you to identify cross-industry insights and successful practices.
The knowledge gained from working with diverse clients will further refine your marketing skills.
Applying Lessons from Agency Work
Observe and learn from the successful marketing strategies implemented across different industries. Identify patterns, techniques, and tactics that transcend specific niches. Apply these lessons to your own marketing initiatives, testing their effectiveness and adapting them to suit your unique goals and target audience.
You can always start by interning at a digital marketing agency to see if this is the industry for you.
Stay Updated with Industry News and Insights
Part of what goes into being a great digital marketer is staying up to date with the latest trends, strategies, and developments in the field. You want to have a clear idea of what methods are tried and true as opposed to being experimental and pioneering.
To kickstart your learning journey, consider subscribing to reputable newsletters and courses that offer up-to-date information on digital marketing. Here are a few recommendations: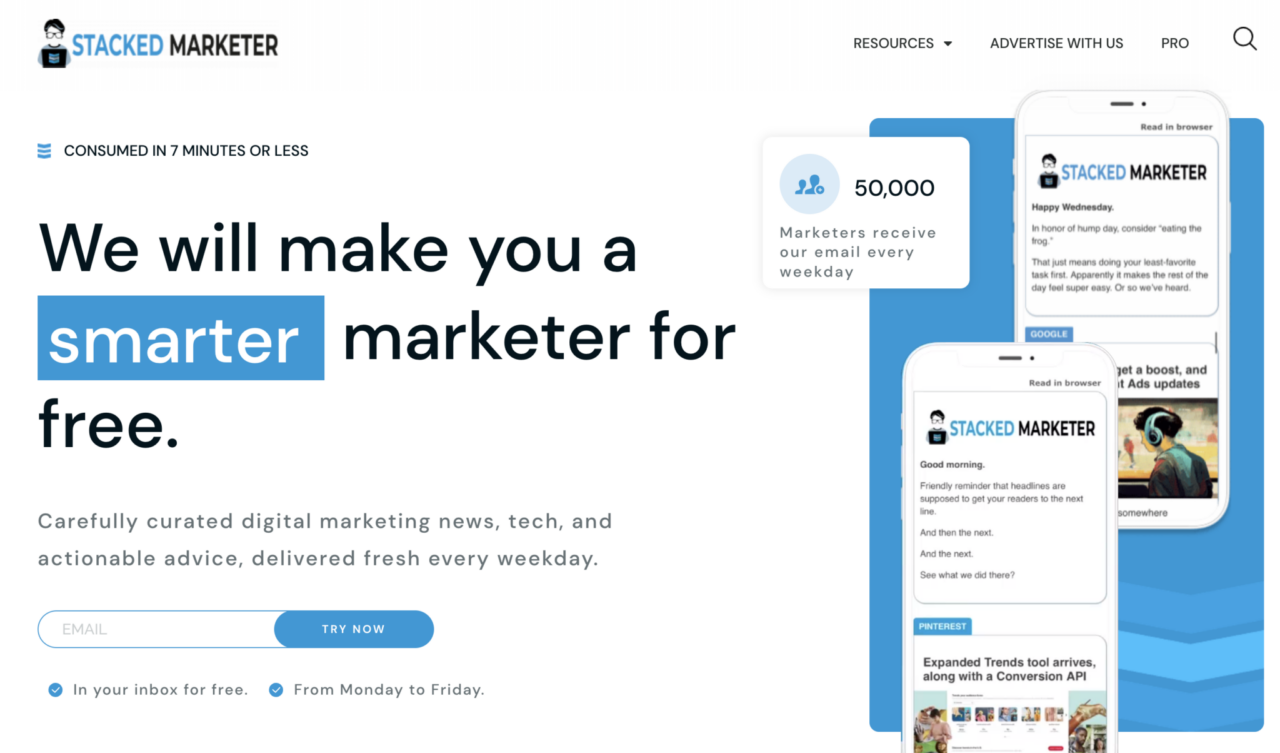 Running Your Own Website
Managing and promoting a website is an excellent way to learn and practice digital marketing. It provides you with the freedom to experiment, test strategies, and gain firsthand experience of what works and what doesn't.
Here's how you can get started:
Set up a WordPress website: Platforms like DreamHost, Blue Host or WP Engine offer easy WordPress installation, making it simple to create and manage your own website.
Use AI tools: Enhance your productivity and efficiency by leveraging AI tools like ChatGPT to generate content. While these tools aren't perfect, they can save you time and provide a starting point for your content creation.
Experiment with paid ads: Many hosting providers offer free ad credits for platforms like Facebook and Google Ads. Take advantage of these credits to experiment with paid advertising and learn about campaign optimization.
Dive into conversion rate optimization: Once your website starts receiving traffic, explore conversion rate optimization techniques. Analyze user behavior, make data-driven decisions, and optimize your website for better conversions.
Embrace social media: Explore organic social media strategies, such as creating engaging reels and shorts, to grow your audience and drive traffic to your website.
Track and analyze: Gain insights into your website's performance by learning Google Analytics. Understanding analytics and data-driven decision-making is crucial for effective marketing strategies.
Networking and Community Engagement
Building connections with fellow digital marketers and actively participating in industry communities can provide immense value. Engaging with like-minded professionals allows you to share knowledge, gain insights, and stay motivated throughout your learning journey.
Join relevant social media groups and forums to connect with digital marketing professionals. Platforms like LinkedIn, Facebook, and Reddit have dedicated groups and communities where you can ask questions, share experiences, and learn from others in the field.
If you're a founder looking to turbocharge your business growth, there are high-level mastermind groups you can apply for, such as Leveling Up Founders.
Or, if you're not quite there yet, the Young Entrepreneur Council is an organization dedicated to helping young entrepreneurs.
Digital Marketing Conferences and Events
Attending conferences and events is an excellent way to expand your knowledge and network with industry experts. Keep an eye out for digital marketing conferences in your area or opt for virtual events that provide valuable sessions and networking opportunities.
You can also watch free webinars, check out TED talks on marketing, and attend virtual marketing conferences whenever they become available.
Last Words on How to Learn Marketing in 2023 and Onward
It can be overwhelming at first, but you only really have to take it a little piece at a time when it comes to learning digital marketing.
Because there are so many categories of digital marketing, you shouldn't try to learn everything all at once. Pick one topic and start digging into it. It could be paid media, SEO, or written content, for example. As with all skills, however, it takes time and commitment to learn it thoroughly.
Remember to stay adaptable and continuously monitor ever-changing trends. With dedication, persistence, and a growth mindset, you will eventually master online marketing and achieve success in the dynamic digital world.
If you need help growing your business, Single Grain's digital marketing experts can help!👇