Wondering how to learn digital marketing and gain the skills and knowledge needed to succeed in this ever-evolving field?
While setting up your own website can be a great initial avenue for learning online marketing techniques, there's no place quite as information-rich as working at a marketing agency to grow your expertise as a digital marketer.
In this article, we'll explore how to learn marketing through an agency setting and why it is probably the single best way to fill out your digital marketing tool belt.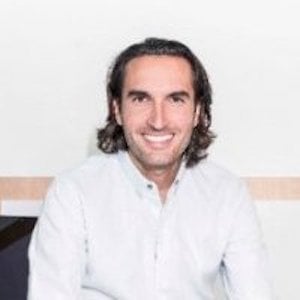 Yaniv Masjedi
CMO, Nextiva
Their expertise has helped Nextiva grow its brand and overall business
4 Ways You'll Learn by Working at a Digital Marketing Agency
1) A Collaborative Learning Environment
When you step foot into a digital marketing agency, you're not just joining a company – you're ideally becoming part of a dynamic team.
Working side by side with these kindred spirits in a marketing agency presents an invaluable opportunity to learn from another's (more vast and varied) experiences: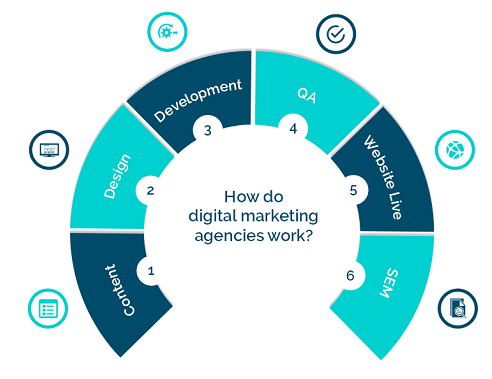 It's in this collaborative spirit that your growth as a marketer truly takes flight.
Agencies like W Promote, NP Digital or Single Grain thrive on teamwork: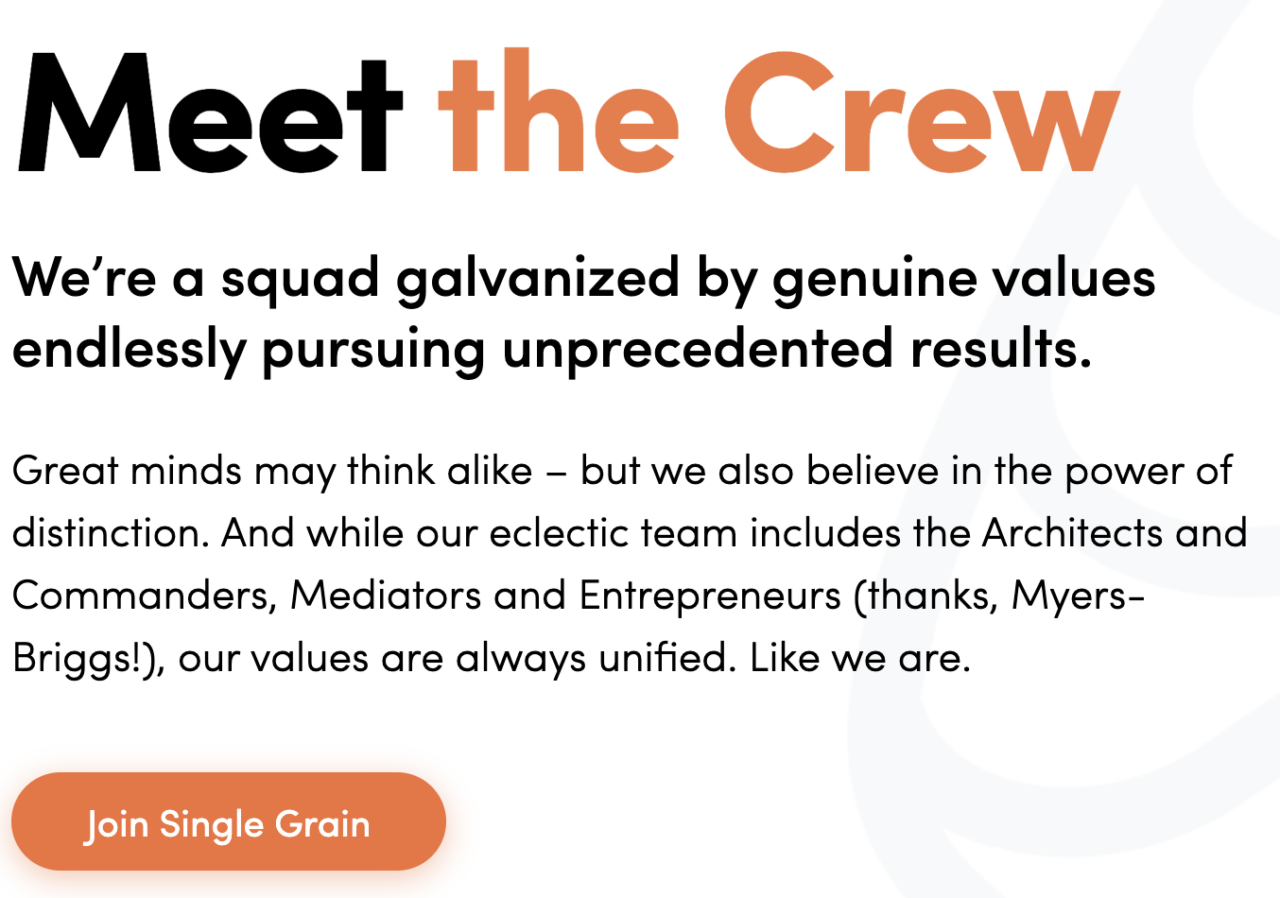 It's not just about accomplishing tasks; it's about fostering an environment of continuous learning and mutual support.
The best type of agency to work with is an agency that is self-aware enough to avoid letting its team members fall into work silos. For the best kinds of marketing agencies, workflows and processes should be openly communicated, and everyone in the team should be at least aware of each other's projects and actions.
Working at a thriving digital marketing agency offers you a kaleidoscope of marketing strategies and techniques to explore.
Through collaboration with diverse clients, you'll immerse yourself in a multitude of projects, each presenting unique challenges, goals and different target audiences.
Whether you're honing your skills in the art of SEO, diving into the captivating realm of paid advertising or navigating the ever-evolving landscape of social media, a digital marketing agency will provide the ideal platform to expand your marketing prowess.
You'll have the opportunity to explore different marketing channels and analyze the results of experiments. This hands-on experience will prepare you to think creatively and originally with clients across a wide spectrum of industries each with different goals and ambitions.
Within the beating heart of every exceptional agency lies a genuine commitment to your personal and professional growth.
Any agency worth their salt will invest in creating a supportive onboarding experience that sets you up for success. Most importantly, they will teach you what kind of trends to look for and what type of news to count as less important.
2) Broad Exposure to Multiple Industries
Joining a digital marketing agency isn't just about gaining experience in one industry — it's about expanding your horizons and immersing yourself in a variety of industries and marketing channels.
Unlike focusing solely on your own website or niche, agency work provides an extraordinary window into a world of data and insights from various client accounts. This exposure acts as a springboard, propelling your understanding of what works and what doesn't in the vast realm of marketing.
You'll rapidly develop a nuanced understanding of different industries and their preferred marketing tactics.
This type of knowledge is perhaps the fulcrum any marketer can use to compare and predict success for any prospect or client. Experiencing a wide array of marketing strategies will help inform you on what tactics work for some industries and what tactics are best left off of the table.
Related Content: How to Create a Winning Local PPC Strategy for More Conversions
3) Experimentation and Learning Opportunities
As an aspiring marketer within an agency, you'll find yourself at the forefront of cutting-edge tactics and techniques.
Working on multiple client projects grants you the freedom to explore various marketing strategies, bringing your ideas to life and challenging conventional norms. The agency ecosystem becomes your canvas, where you can boldly experiment with different approaches, analyze the outcomes, and uncover the strategies that yield the best results: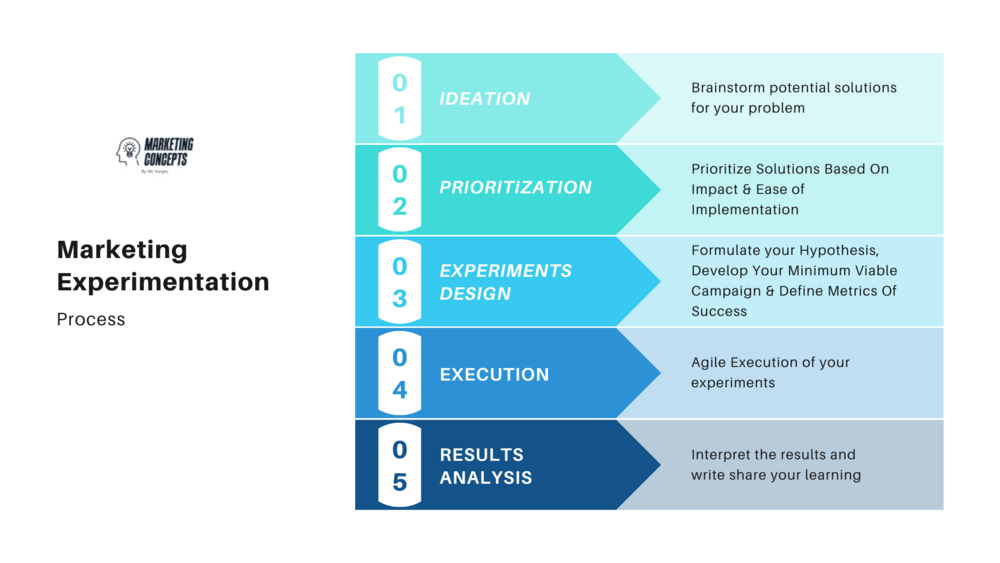 The journey of learning at a digital marketing agency is not something you do alone. If the agency knows how to raise up good marketers, they will pair you with a coach who's been around the block and can help guide you through the motions to help you develop a sense of what kind of tactical and strategic decisions will be the right ones.
It's the personal touch of a mentor that truly sets the stage for accelerated growth. These mentors become your trusted advisors, sharing their insights, offering feedback, and encouraging you to push the boundaries of your creativity.
With their guidance, you'll be empowered (and helped) to experiment and then truly learn from your failures.
Each experiment becomes an opportunity to refine your strategies, fine-tune your targeting, and optimize your campaigns. The iterative nature of experimentation allows you to adapt and pivot, leveraging the power of data to guide your decision-making process.
Related Content: 7 Marketing Lessons We Can All Learn from Warren Buffet
4) Fast-Paced Skill Development
Agencies understand this and provide an environment that accelerates your skill development. Although agency life may be demanding, it offers a unique advantage: exposure to a wide range of projects and industries. This diversity fuels your growth, enabling you to gain extensive experience in a relatively short amount of time.
The demands of diverse clients will, over time, sharpen your marketing intuition, allowing you to navigate subsequent campaigns with ease and confidence. With each project, you'll stretch your abilities, expand your knowledge base, and uncover innovative solutions to meet the evolving needs of clients.
Digital marketing agencies understand the importance of continuously expanding your knowledge and staying ahead of the curve.
Agencies that want to invest in and nurture their workers will provide opportunities to access valuable resources and certifications that enhance your skill set. Online courses and digital marketing certifications become gateways to both deepening your expertise and validating your credentials: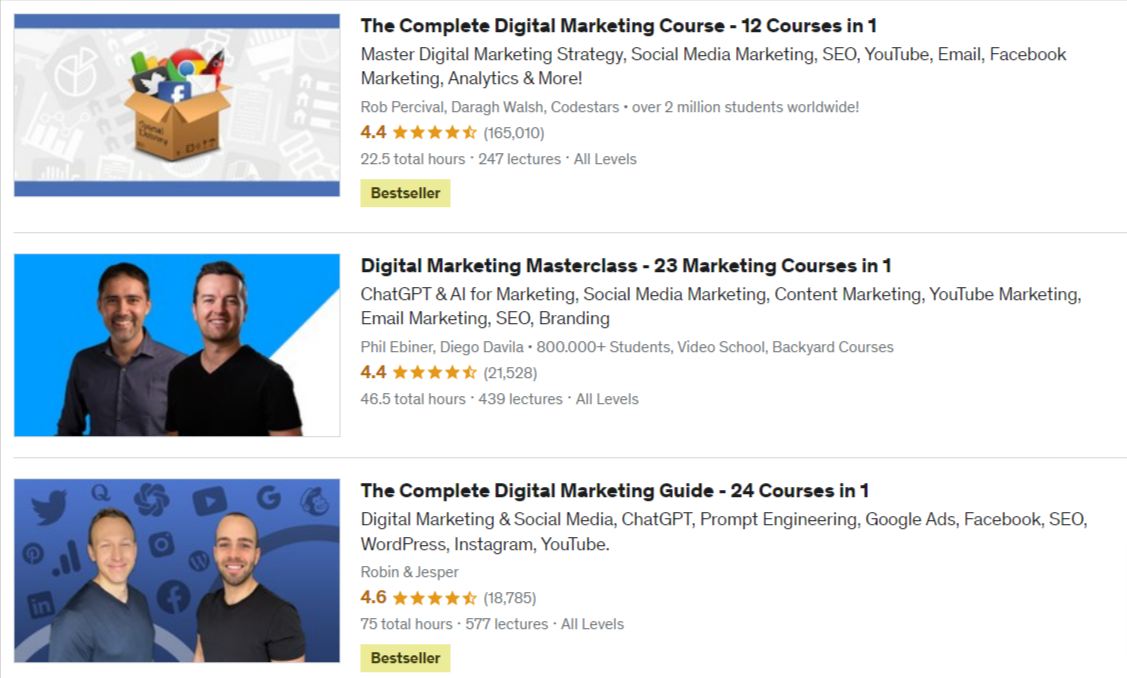 Last Thoughts on How to Learn Digital Marketing in an Agency
If you're eager to learn digital marketing and make a mark in this dynamic field, consider starting your journey at a digital marketing agency.
Whether your long term goals are to work as an in-house marketer for a brand you love, or you're wanting to build a career as a fractional CMO, starting by learning in a marketing agency is probably one of the most relevant and effective first steps you can possibly take.
Repurposed from our Marketing School podcast.