The best marketing skills to learn are always morphing from one thing to another, and while some principles remain the same, the way we go about executing those principles continues to take new forms.
In this post, we'll share some insights on how to keep your marketing skills razor-sharp so you can make the most out of your budget and get the strongest ROI from your efforts.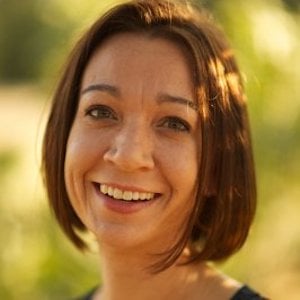 Kim Cooper
Director of Marketing, Amazon Alexa
Single Grain enables us to increase our impact without increasing our headcount
Skill #1: Mastermind Meetings
Ever heard of the phrase "mastermind meeting"? It may sound mysterious, but it's really just a fancy way to describe a group brainstorming session with your fellow marketers. Knowing about and leveraging the value of marketing mastermind meetings is one of the most powerful marketing skills to learn this year.
Whether you're on a call with just one person or sitting in a room with a couple of experts, you'll learn the kind of tactics you can't pick up from Google. Being a part of such close-knit groups can cue you to the real hurdles that people have faced, giving you firsthand insight into how your peers conquered their obstacles.
Mastermind events give you a chance to open up about your own marketing journey, helping others in the process. It's all part of networking at the end of the day, but with a bit more concentration.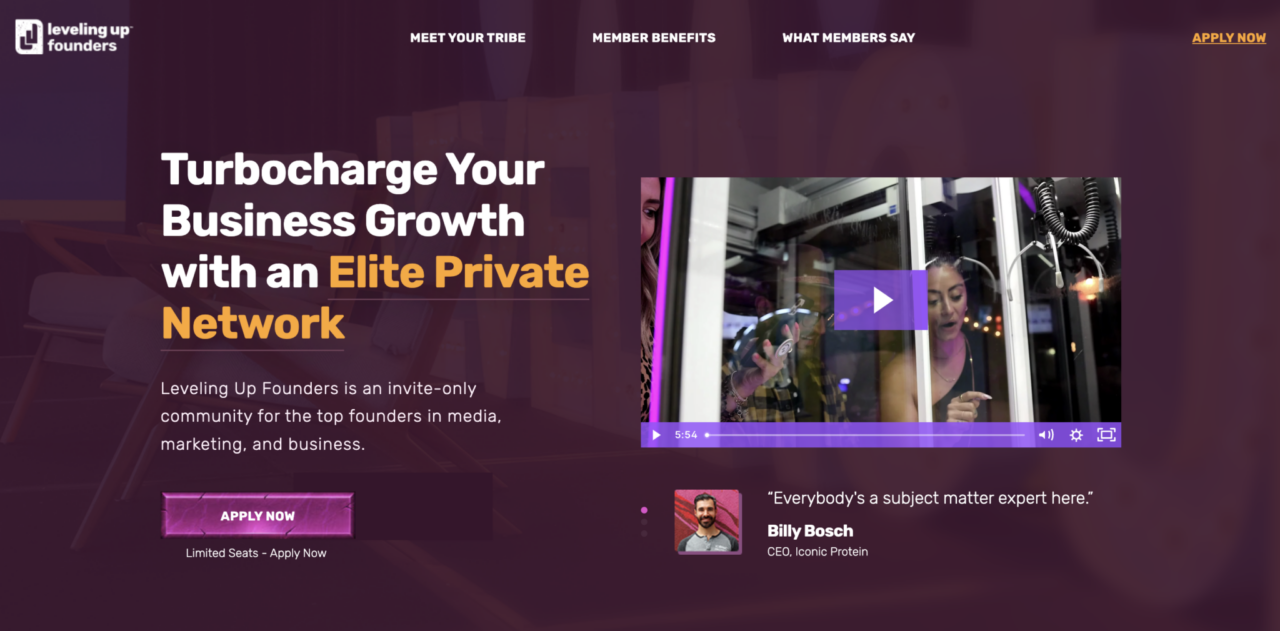 Virtual Micro-Masterminds
The pandemic taught us that virtual interactions can be almost as impactful as physical ones. Virtual micro-masterminds are becoming increasingly popular:
These are Zoom (or any other video calling platforms) sessions where a select group of people, usually 6–8 experts in a particular area, meet regularly to share what's working and what's not.
What better way to get into the heads of your peers than to surround yourself with other experts in your field and talk shop once a week? These virtual meetups can be really easy to organize, are highly targeted, and can offer a wealth of information right from the comfort of your home.
Skill #2: Conferences
Conferences are not old school, and they're not just parties. They can be the crucible of cutting-edge strategies.
You might be wondering, "Why should I attend marketing conferences when I have Google to answer all my questions?" Here's why:
Human Interaction: Conferences provide face-to-face interactions, which almost always trumps virtual interactions. In-person events just makes it easier to foster genuine connections.
Tailored Content: Google provides general information, but live conferences focus on specific themes or challenges in the industry, so the content is relevant, up to date and, often, more in-depth.
Hands-on Experience: When you attend workshops and break-out sessions at conferences, it gives you the chance to practice new skills in a guided setting. Or you can just discuss what you've learned on the lunch break with fellow attendees.
Expert Access: Conferences give attendees direct access to industry leaders and experts. It's much harder to ask questions, seek advice or get specific insights from these experts online.
Networking Opportunities: Beyond learning, conferences are a hub for networking. Meeting peers, mentors and industry leaders can open doors to opportunities that wouldn't be available through online interactions.
Exposure to New Tools & Technologies: Many conferences have exhibitions where companies showcase their latest products and services. "Test driving" these can provide a deeper understanding than you would get from online descriptions.
Post-Conference Opportunities: Many conferences lead to post-event opportunities, such as exclusive webinars, access to private communities or after parties, which might not be available to those who didn't attend.
And one last thing. Going to marketing conferences around the world exposes you to tactics, strategies and approaches you can't find in your local search results. Different countries often have unique takes on marketing that can open your eyes and inject some creativity into your campaigns.
Try attending marketing conferences, either virtually or in-person, in other countries. You'd be surprised at the regional differences in marketing strategies that work well in different contexts but haven't caught on in your neck of the woods. In a lot of cases, getting the perspective of other cultures can be the very thing you need to spark inspiration in your next marketing plan.
Skill #3: Learning from Newsletters
Let's talk newsletters for a second. No, they're not outdated. We've seen marketers like Matt McGarry absolutely crushing it in the newsletter space. It's like one home run after another. And guess what? This is the perfect time to jump on the bandwagon and learn from him.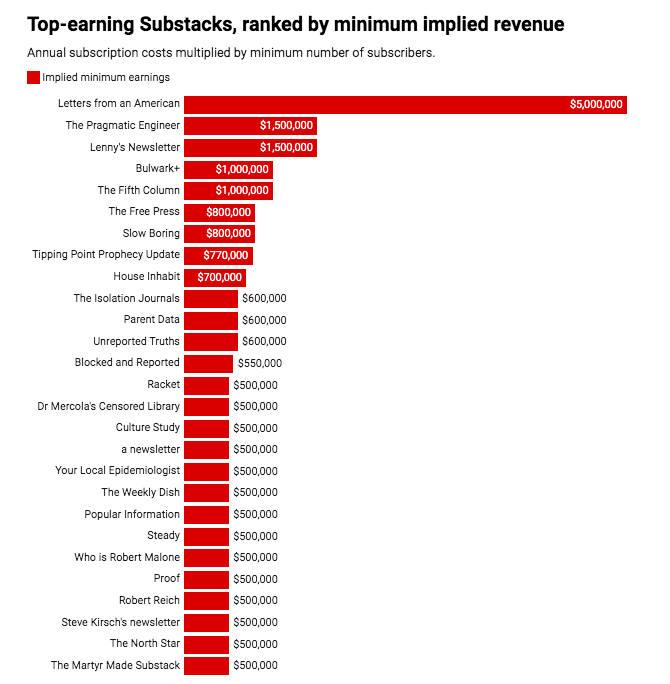 The beauty of newsletters is that they provide targeted, specific information. Following rising stars in this space can be incredibly valuable. Early on, they are often keen to share their best tips and tricks, the kind of stuff that turns 'meh' into 'wow.' So keep an eye out for newcomers; you might learn something that can skyrocket your marketing ROI.
This is a great starter list of newsletters that we recommend you subscribe to if you're just starting to curate your marketing curricula:
Skill #4: Validate Tactics with Data
Anyone can say anything on the internet. You know it, we know it. This is why you should never jump into implementing a new marketing tactic without checking the stats. Don't just take someone's word for it; ask for the data that supports it.
Whenever anybody someone shares with you about their success with a given marketing tactic or strategy, two questions should spring to mind:
Can you show me how you did it?
Can you share the analytics?
Why is this important?
First, you're verifying the effectiveness of the tactic. Real results don't come about by anecdotes and mere musings about what is effective. It has to be data-backed. We live in a digital era too rich with information for it to be ignored. For that reason, you shouldn't settle for anything less. Press in on the hard question and vet everything you hear.
Second, you're establishing its longevity. There's no point in spending weeks or months on a tactic that gives you a traffic spike for thirty days and then dies out. Your time is valuable, so make sure you invest it wisely.
Skill #5: Develop Long-Term Marketing Strategies
Look, the marketing world is rife with tactics that come and go like shooting stars. But to build a business, you need to think long-term. This doesn't mean you discard every tactic that doesn't promise everlasting results, but it does mean you should be mindful of where you invest your energy.
One area where a long-term strategy really shines is in brand building. Establishing a brand is not an overnight affair. It requires a consistent voice, a trustworthy reputation and, most importantly, time.
Imagine you're planting a garden. Short-term tactics are like seasonal blooms, pretty but temporary. Your brand is the perennial that comes back, year after year, gradually occupying more space and drawing more eyes. It's this brand equity that creates a sustainable competitive advantage, offering a higher return on investment over time.
What sets a brand apart is its ability to offer genuine value and establish itself as an authority in its niche. Focus on tactics that give your brand authority and staying power. This could be through insightful content, innovative tools, community engagement or some sort of tangible asset that people can access for free.
For instance, brands that regularly publish well-researched white papers, host webinars or offer free tools are seen as industry leaders. These assets not only provide immediate value to the audience but also position the brand as a go-to resource in its domain.
When you become a source people refer to because of your generosity, you'll earn dividends in brand recollection with your audience.
Final Thoughts on the Best Marketing Skills to Learn Right Now
If you're looking to refine your marketing skills, don't just surf the web aimlessly. Attend global conferences, join masterminds, validate tactics with data (this is a big one), keep tabs on up-and-coming marketers, and consider virtual meetups. And always — always — have an eye on the long game.
Remember, the key to leveling up in the marketing world is constant learning and adaptation. Now, tell us: what marketing skills are you eager to learn next?
If you're ready to level up your brand, Single Grain's

digital marketing experts

 can help!👇
For more insights and lessons about marketing, check out our Marketing School podcast on YouTube.