Google Ads has emerged as one of the most effective platforms for maximizing a brand's online presence and reaching potential customers in the current digital landscape. With an effective strategy, you can harness its potential to drive traffic, increase conversions and boost revenue.
But what if you're new to Google Ads strategies? Or maybe your existing campaign isn't converting the leads you need to make your ROI. How do you know which Google Ads strategy works best?
Here, we will cover the best Google Ads strategies for 2023 and moving into the future.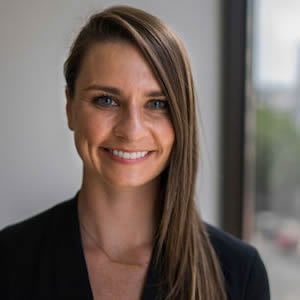 Jacqueline Foster
Demand Generation Marketing, Lever.co
We can count on them to bring new ideas to the table consistently
Do Google Ads Strategies Still Work?
The short answer is yes. A Google Ads campaign can still convert leads. But for your campaign to be effective, you must use the right tactics to nurture leads down the sales funnel.
There are many statistics to back up these claims, such as:
These are all reasons why more than 80% of businesses trust Google Ads for PPC.
Dive Deeper: 10 Benefits of Google Ads to Skyrocket Your Business Growth
14 Google Ads Strategies to Try
Once you set up your campaign on your Google Ads account, it's time to get to work! For a better chance of increasing brand awareness and CTRs, consider leveraging these Google Ads strategies.
Promotion Assets
If you have an upcoming promotion, such as a big sale, Google Ads offers different promotion assets to increase your reach. Also called Promotion Extension, this is a feature that will help you create ads targeted to more customers looking for sales and events.
You can use this tool to create an ad for a specific event, such as Back to School or Valentine's Day sales: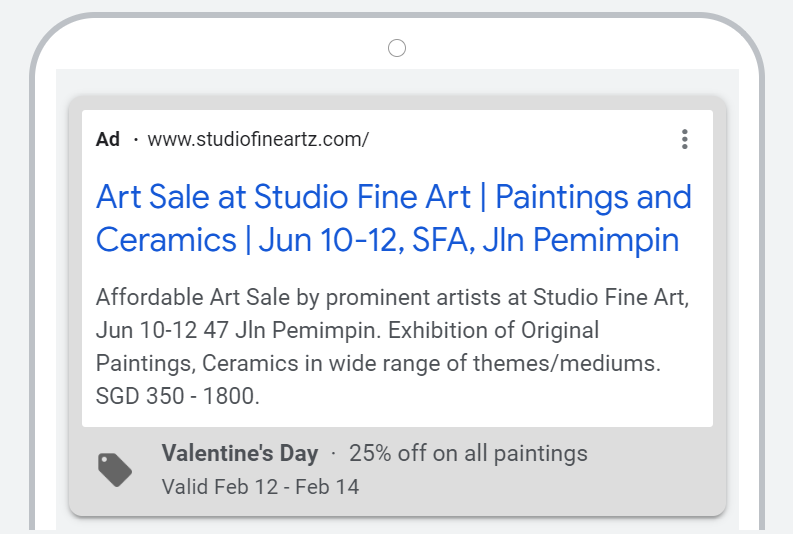 Creating a promotion asset is easy, and Google applies these changes quickly. This feature is also very flexible, allowing you to set discounts or tailor an ad to a particular holiday.
It is available in numerous languages and countries for those with a global or multilingual target audience. Plus, promotion assets are free, and you only pay when a user clicks your ad.
To create your ad promotion, go to the Google Ads Dashboard and click Extensions. Scroll down until you see Promotion Extension. Under Occasion, you can select a specific sale (such as Cyber Monday), or click "None" if you're hosting a general store sale.
Next, select the Promotion Type. Your options include the following:
Percent Off
Up to Percent Off
Monetary Discount
Up to Monetary Discount
From here, add the final URL and create your ad.
Call Extension
Another beneficial extension to use is the call extension. This feature allows customers to call your business from the ad on your Google search campaigns.
Call extensions offer many benefits to your campaign. Aside from the serious conversions, this is a simple way to provide more business information to your target audience without using a ton of resources.
Your clickable business phone number will appear underneath your Google search ads, along with other assets you may include (such as a location extension, as you can see in this ad):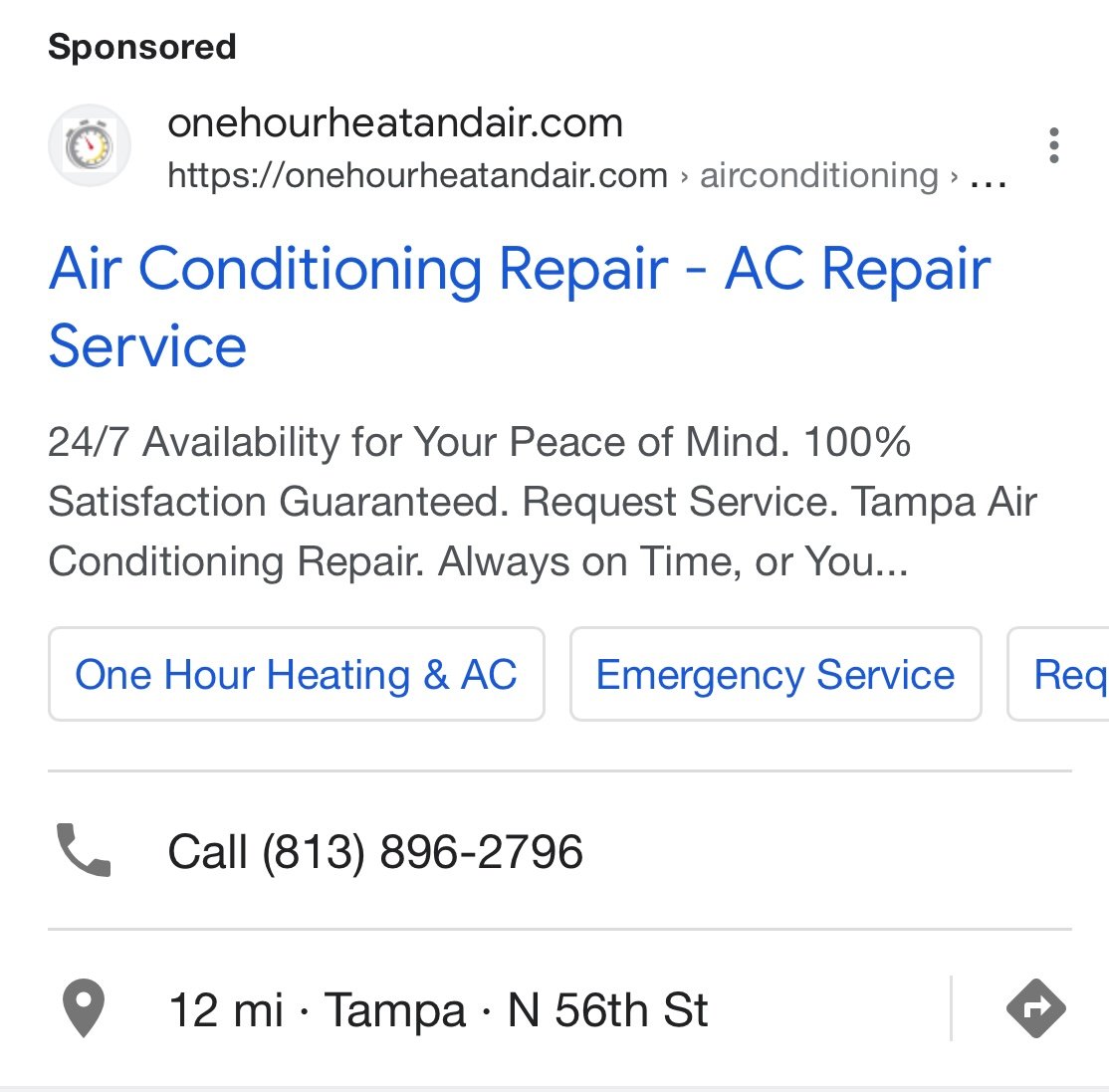 Average CTRs for CTA buttons such as the call extension are 5.31%. And since there's no cost to use the asset, you'll receive more clicks without committing a larger investment.
While any company can use this feature, local businesses will experience the best results. That's because 46% of Google searches are directed locally. In one case study, a Polish water treatment engineering business attracted 100 calls per month with a click-to-call button, achieving 80% conversions.
To add a call extension to your ad, head over to that same extension tab and click "Call Extensions." Fill in the required information, including location data and your phone number.. To track your successes, click the "Call Metrics" option.
Price Extensions
Another extension you should use in your ads is the price extension. Showing the price of a product upfront proves you're a trustworthy business. That's because you're allowing customers to make an educated decision about pricing before clicking your website URL.
There are different ways that price extensions appear. On Google Shopping, you will see the price of the product underneath the listing: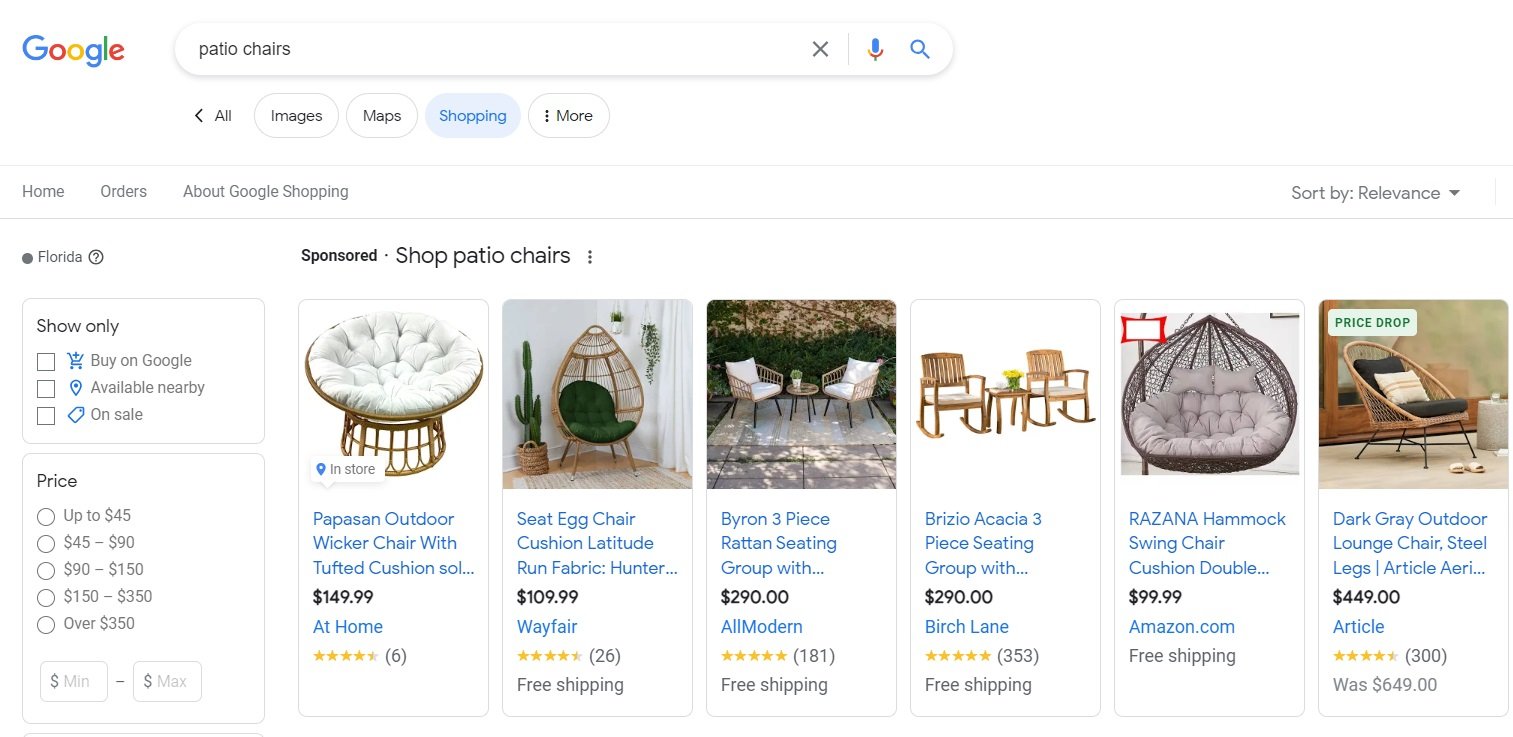 Your prices can also appear on the results for your search campaigns on both desktop and mobile ads: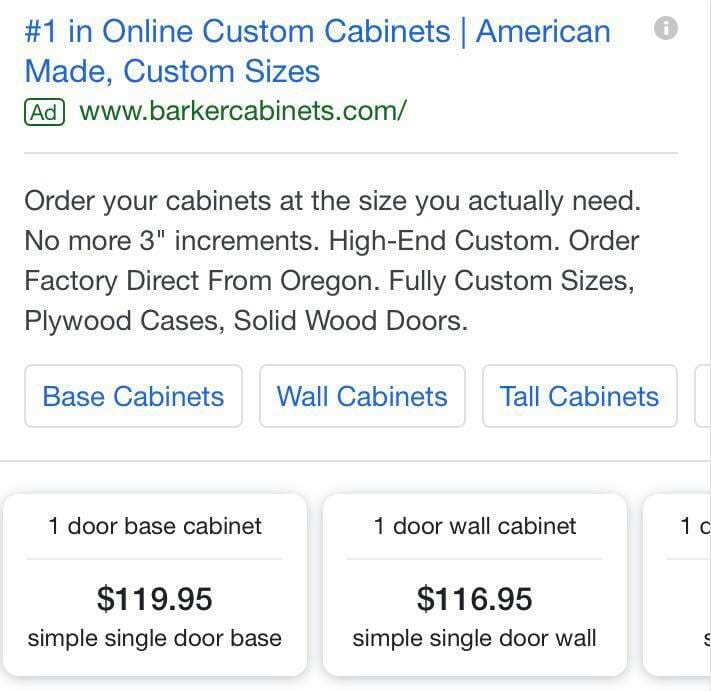 Dive Deeper: Google Ad Extensions: Everything You Need to Know
AI-Powered Solutions
With the push to adopt AI in advertising, Google has released AI-powered ads solutions for businesses. Google offers AI advertising solutions for nearly all its platforms, including search, Discovery Ads, and YouTube: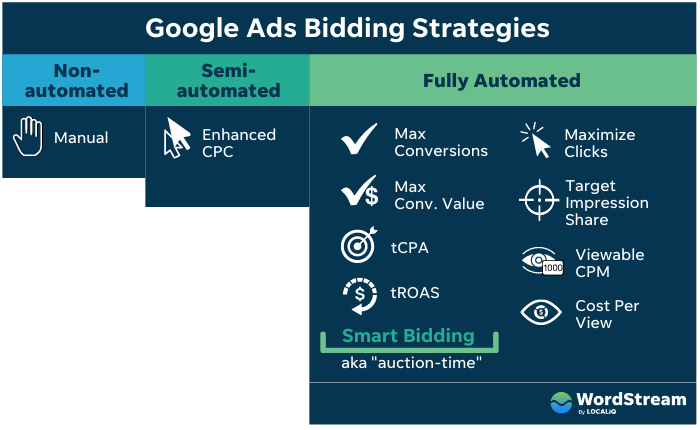 There are several ways you can power your campaign with AI.
For example, Google unveiled generative AI in April 2023. This tool lets advertisers input content such as images, texts, and videos. Google's AI will then "remix" the content based on your sales goals and target audience.
Google Ads has also been offering AI-powered features in their Performance Max program. For example, advertisers could customize their budgets, and the tool will provide bidding recommendations. This brings us to our next point.
Dive Deeper: 7 AI Marketing Tools to Streamline Your Digital Marketing Strategy
Bid Aggressively
Knowing which approach you should use can be difficult when creating a bid strategy.
Most advertisers should bid aggressively while sticking to a budget. In other words, this means you should still bid high while spending less per conversion. This will increase click volume and visibility, but you'll only see results if you still stick to your budget.
This figure will look different for all advertisers. For some businesses, a maximum bid could be $20 CPC. But for others, the max could be $2.
There are other ways to create an aggressive bid strategy. When investing in Google Ads, find keywords with a high conversion rate. Don't be afraid to bid on expensive keywords if they result in more clicks. That way, you'll still make your ROI while maximizing your revenue.
Location Bid Adjustment
Setting a location bid adjustment will ensure you reach the right audience to target customers in certain regions.
90% of marketers say location-based advertising and marketing increase sales.
Even if you have an online-based business, targeting regional customers can better convert those customers–especially if you receive more sales in certain geographical areas.
With Google Ads, you can target customers in your hometown as well as other countries, states, and cities. If you own a local business, target consumers in your area. For online businesses, you can use Google Trends to find where your target audience is located.
To set location-based bid adjustments, go to Google Ads Editor and navigate to Keywords and Targeting > Locations.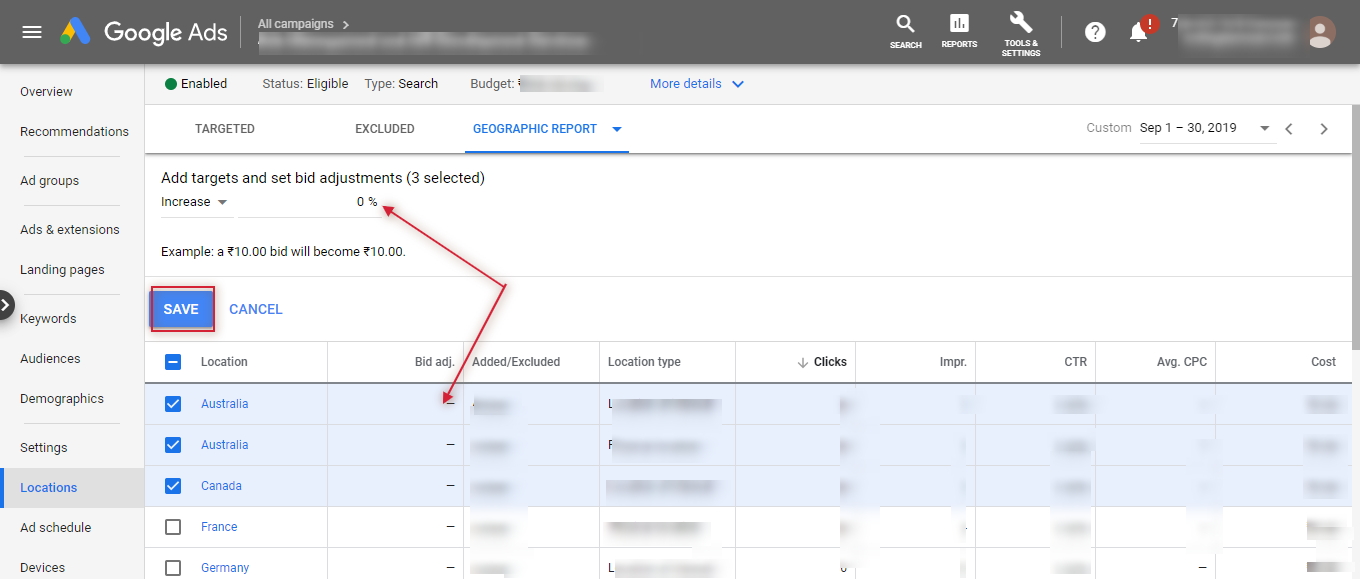 Select the locations you want to target (you can select multiple locations). Next to the locations, you'll see the Bid Adjustment panel. You can enter a figure between -90% and +900%.
Keyword Themes
A keyword theme fits similar search terms and phrases, increasing your visibility on SERPs without bidding on several keywords.
For example, let's say you own a coffee shop. Instead of bidding on keywords, such as "coffee shops near me" and "coffee bar," you can bid on the keyword theme "coffee shop," and your ad will appear for all these similar terms: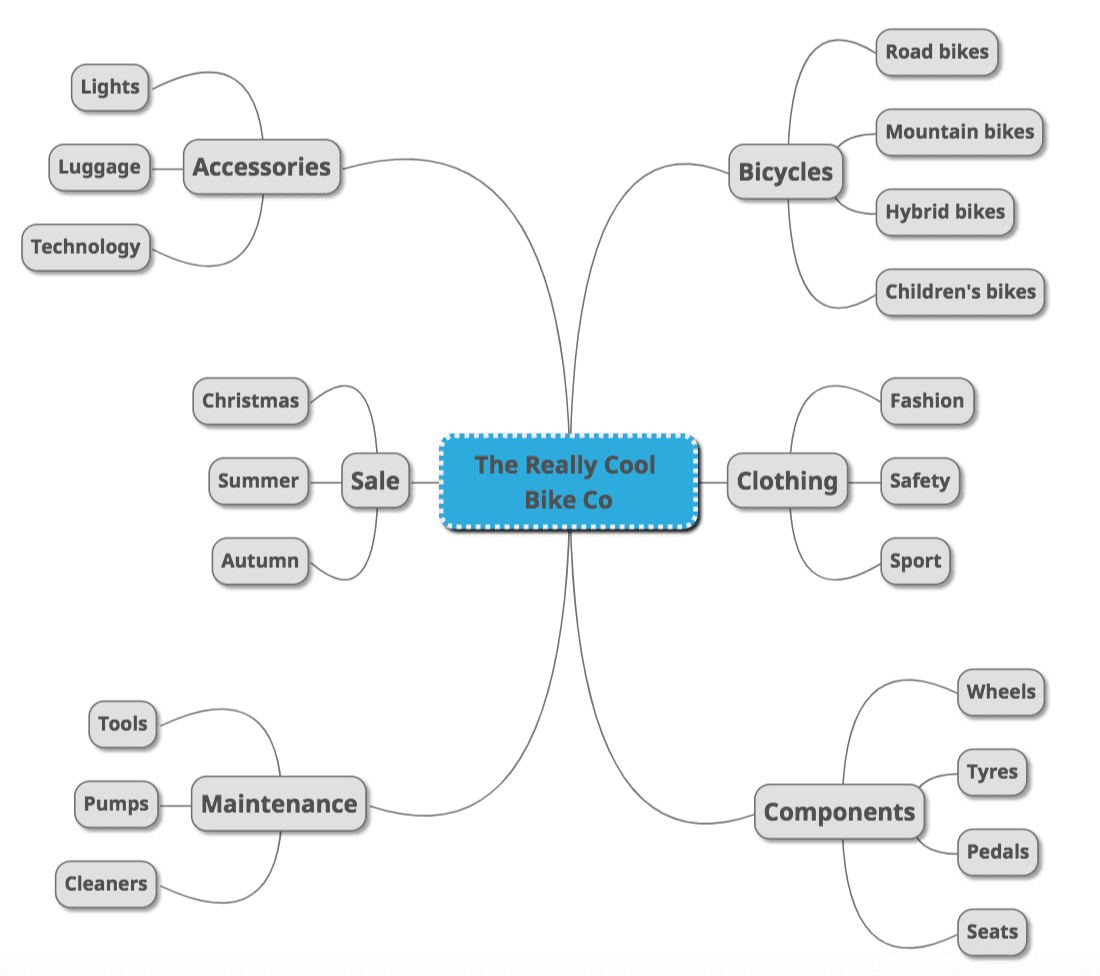 What if you're worried your ad will appear for unrelated phrases? You can disable any keywords after your ad goes live or add negative keywords (we'll discuss this later).
To add keyword themes, you'll go to Smart Campaigns and click the campaign you want. From there, click "Keyword Themes and Search Terms," "Edit," and go to the "Keyword Theme" tab. Add the keyword themes you want and click "Save."
Dive Deeper: SEO Keyword Research Made Easy in 2023
Bid on Long-Tail Keywords
A long-time PPC strategy that is still effective is bidding on long-tail keywords.
There's a primary reason why long-tail keywords work: voice search.
Voice search assistants answer 93.7% of queries. Whether on a smart home device or a smartphone, users would rather get answers through speech.
There are some issues with optimizing your strategy for voice search. Getting accurate data for voice search queries is difficult since keyword tools often show insufficient data for spoken phrases.
Short two-to-three-word phrases make up the bulk of keyword searches, while voice search keywords can be as long as a 10-word phrase. These phrases don't attract as much traffic, which makes it challenging to know which long-tail keywords are worth the bids: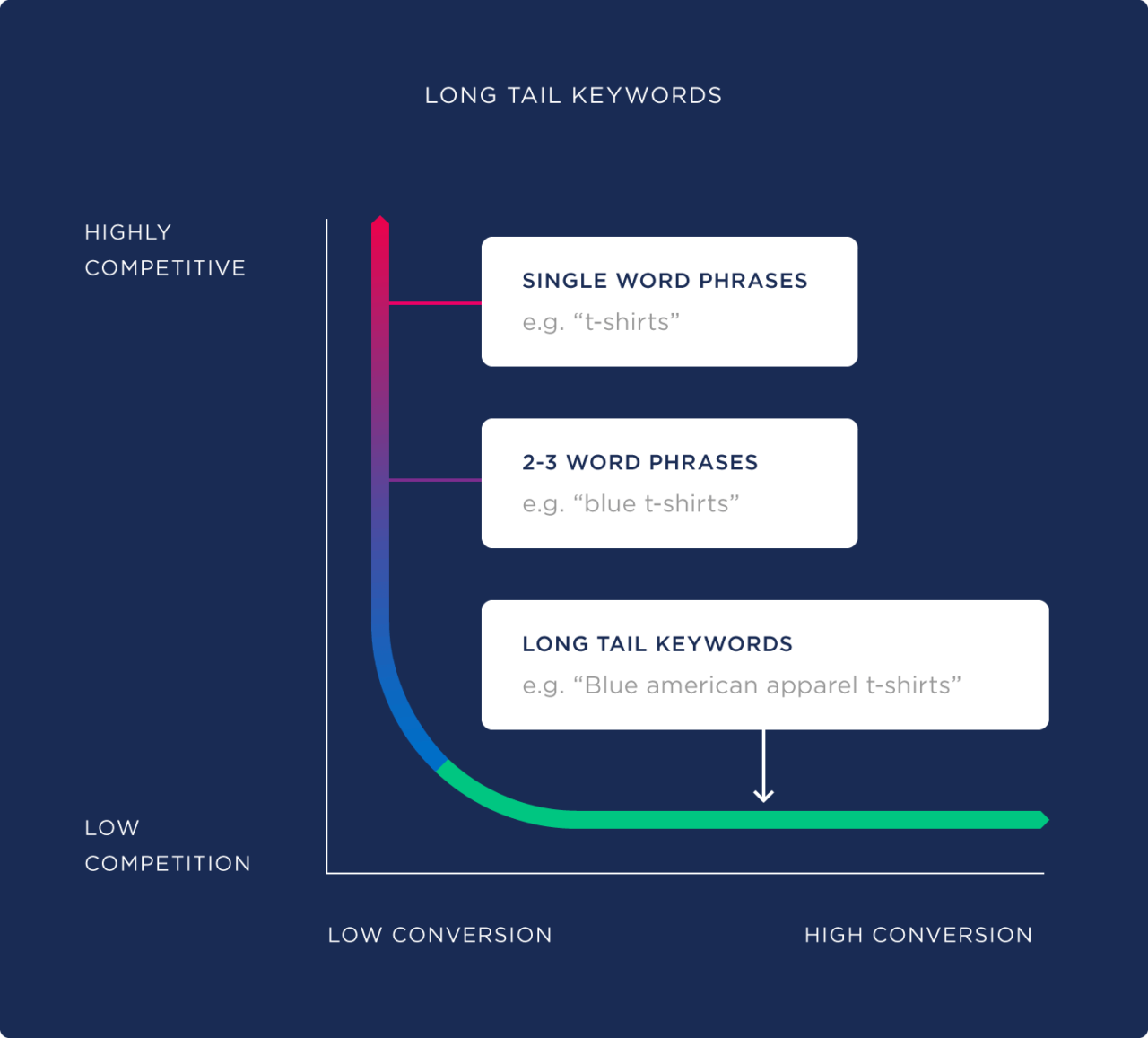 Fortunately, advertisers don't need to bid on precise match keywords. Focus on two-to-three word phrases that align with your brand or products. For example, if your ad links to your organic cat food page, you don't need to bid on a phrase such as "Where to find organic cat food?"
Instead, bid on "organic cat food" and create ad copy that answers common voice search queries.
Does that mean you shouldn't bid on long-tail keywords? As with all keyword research, always bid on keywords with high traffic, low competition, and a CPC that aligns with your budget. If you find long-tail keywords with these qualities, bidding on those terms should still result in a decent ROI.
Historic Search Data Volume
Historical data is a keyword's past rankings: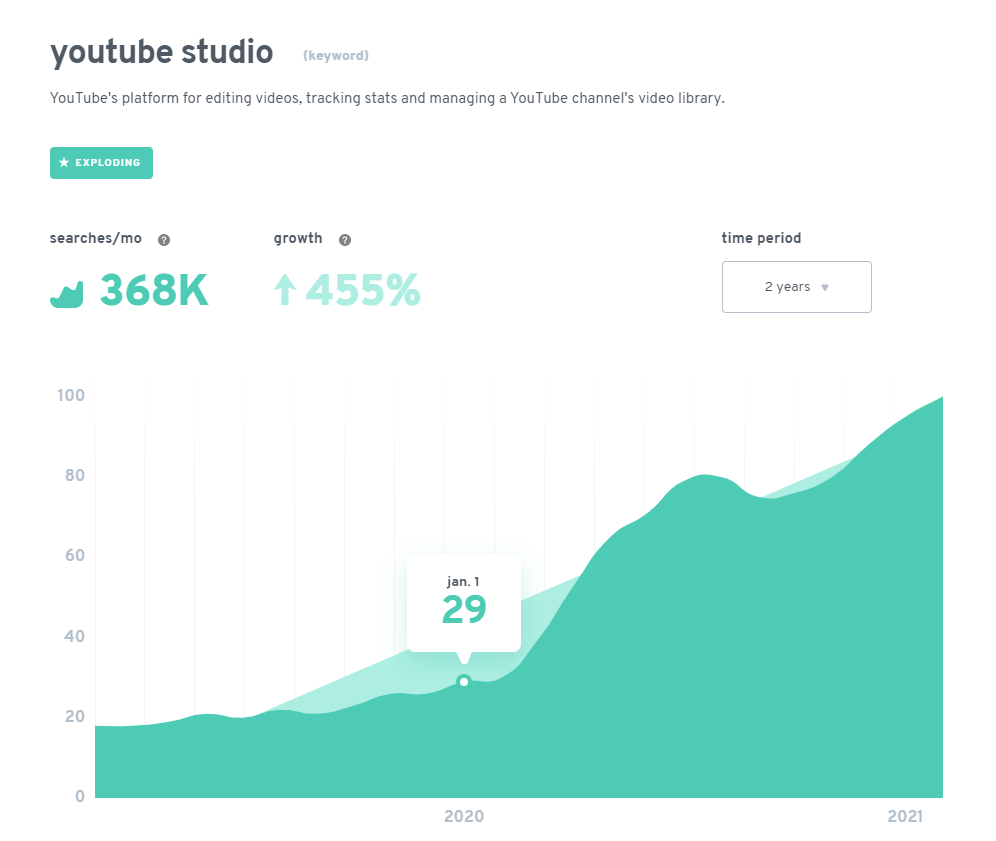 While all keyword tools differ, many let you look up a keyword's historical data from several years back. This historical search data is important in keyword research because you can identify past trends, which will help you predict future outcomes.
Should you only bid on keywords that ranked well in the past and present? The best course of action is to create two lists: take your keywords and make one list with rankings for the current year, and another from the previous year.
Look at both lists and monitor the keywords with consistently high search volume, low competition, and a CPC that aligns with your budget.
Ensure that you only search for keywords in your niche that correlate with your products and services and those your competitors are ranking for. You can also research historical data for branded keywords.
Negative Keywords
Negative keywords are search results you want to avoid: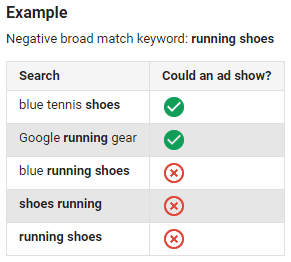 There are a few reasons why advertisers should still set negative keywords. These are keywords similar to the ones you're bidding on but irrelevant to your company or products.
For example, let's say you sell men's clothing. Your negative keywords may be anything pertaining to women's clothing, such as dresses. Advertisers may also include negative keywords that don't perform well or are too expensive for their budget.
Are negative keywords always necessary? In the examples mentioned previously, they're recommended. But businesses should focus on bidding for high-ranking search terms. This will increase website traffic while improving your ROAS.
Dynamic Search Ads
If you own an e-commerce company, Google offers different advertising options with its Shopping platform. One of the strategies you can use is dynamic search advertising. This is beneficial if you sell many products and aren't trying to advertise specific ones.
With dynamic search ads, Google Bots crawl your online store and will create ads based on the products they find. This feature not only results in serious conversions but saves time, especially for stores that don't have the most advertising resources or experience.

Even if your store has a dedicated advertising team, you'll still experience benefits from this feature. Google will find products that you haven't advertised or ones that don't attract as many sales. This will help you increase visibility for overlooked products.
As with all types of Google Ads strategies, these operate on a cost-per-click basis. This way, you only pay if a user clicks your ad.
It's still best to have some form of control over this tactic. For example, you should still bid on product search terms and use negative keywords in your campaign. That way, you still attract your target audience.
Related Content: The #1 Influence Hack That Will 10x Your Conversions
Responsive Ads
Another past trend that isn't going away is mobile optimization.
Since users conduct nearly 60% of searches on mobile, it's wise for brands to invest in mobile-optimized ads. At the same time, a large chunk of your audience will also see your ads on a desktop or tablet, which is why responsive advertising is a best practice: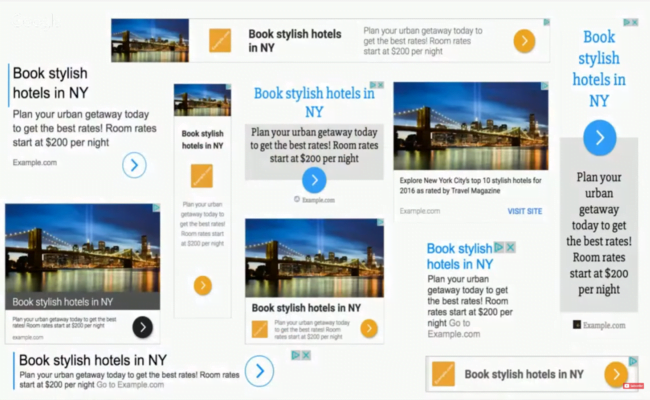 Now, responsive is the default advertising method. That's because Google noticed that its customers received 10% more conversions and clicks after using responsive advertising.
Fortunately, Google offers impressive features when creating responsive search ads.
To create responsive ads, you'll first need to create different ad groups. Use should include a variety of headlines and descriptions–you can use 15 headlines and four descriptions for each group. Once you start getting conversions, Google will display the ad group that drives the most traffic.
Advertisers should also test new headline and description variations monthly, especially if you're bidding on different keywords.
Deep Linking
App use has been on the rise. 21% of Millennials use an app over 50 times a day, which is why more brands are promoting their app in their ad campaign.
With deep linking, you can do this on your Google Ads campaigns:
Deep linking is when you link a page on your app instead of your website on an ad. Google Ads supports two types of deep links:
app links (as well as universal links)
custom schemes (this feature is only available for users on their mobile devices)
There are many benefits of deep linking, especially for e-commerce companies: 60% of consumers prefer shopping on a mobile app over a website – even a mobile site. Instead of advertising your products on your website, include deep links to your app product listings.
You can still use this strategy if you don't own an e-commerce business. Include links to download your app, direct them to your service page, or even a sign-up link.
Which type of ads is best for deep linking? You'll want to put your ad dollars toward search ads. Search ads have a CTR of 3.17%, so you're more likely to draw conversions. It's still recommended you conduct A/B testing to ensure the ad results in a decent ROI.
Targeted Cost Per Conversion
Because of inflation and other economic issues, ad budgets decreased in 2022, which has remained true in 2023. If your business closely monitors your ad spend, a good way to stick to your budget is by implementing a target cost per conversion.
Also called a target cost per action, this is a bidding strategy where you tell Google how much you're willing to pay for a conversion. From here, Google automatically sets a target cost-per-click for each ad. This also extends to keywords you bid on for search advertising.
This strategy has more benefits aside from cost savings. With the targeted cost-per-conversion strategy, you're optimizing your ads for conversions. Google will show your ad to high-quality leads that are more likely to convert based on their activity on Google.
Advertisers have two options when using target cost-per-conversion bidding:
as part of a single campaign
in a portfolio across multiple campaigns
You should set up conversion tracking to ensure you're improving your ROAS. This free tool that Google Ads offers shows what happens after a user interacts with your ad:
To get an edge with your Google Ads, be sure to check out:
Google Ads Transparency: A New Tool to Spy on Your Competitors
Convert Leads with These Google Ads Strategies
While investing in an ad campaign is an effective way to increase brand awareness and conversions, you'll need to use the correct Google Ads strategies to see results.
Entice more leads to click your ads by taking advantage of the free extensions on the Google Ads platform. Make advertising work with your budget by using targeted cost per conversion. Increase your app reach by using deep linking.
All these Google Ads tips can benefit your campaign by increasing CTRs while improving your ROAS.
If you're ready to level up your ad campaigns, Single Grain's

Google Ads experts

 can help!👇