The demand for NFTs is growing.
Art lovers purchased around $41B worth of crypto assets in the NFT marketplaces in 2021, and this trend is expected to continue.
So if you want to promote your NFT collection to the right audience to get the best value for your digital assets, it's a good idea to hire an NFT influencer agency. However, selecting an NFT influencer marketing firm can be challenging, especially when so many digital marketing agencies claim to be the best in the market.
To make it easier, I have listed the top 5 NFT influencer agencies that you can rely on for crypto and blockchain promotion.
---
---
Top 5 NFT Influencer Marketing Agencies
Now that you have a good idea of how to select the right influencer agency based on several key factors discussed above, here is our curated list of the best influencer marketing companies for NFT and crypto brands:

Single Grain is a leading NFT marketing agency that offers a full-scope promotion package for your next NFT project.
The digital marketing experts at Single Grain specialize in generating high-ROI NFT marketing campaigns. They help you create a sales funnel and then apply a mix of crypto promotion tactics to reach your goals.
The team is led by Single Grain CEO Eric Siu, who hosts two popular podcasts: Marketing School with Neil Patel, and Growth Everywhere. He has also created (and marketed) his own NFTs.
Some of the data-driven approaches they use for their clients, including Bittrex, Polymath and Blockgeeks, are listed below.
Key Services:
Demand Generation
SEO
Paid Ads
CRO
Content Marketing
Social Media Marketing
Community Building (Discord, Twitter)
Influencer Marketing
DeFi Marketing
Crypto PR
Single Grain specializes in:
Single Grain has a team of world-class crypto marketers who are experts at creating data-driven NFT marketing campaigns for generating maximum ROI.
They use a number of NFT marketing channels such as YouTube, email marketing, influencer marketing, organic search, paid advertising and social media community building to grow your NFT product reach.
They help you list your NFT on the right marketplaces to get maximum traction.
Single Grain has experienced SEO experts who help you build results-driven organic search campaigns to drive more relevant leads and improve company branding.
They offer customized NFT marketing plans based on your clear campaign goals. You can scale up whenever required.
Single Grain has a talented team of content writers who help you create various content pieces, such as blog posts, newsletters, e-books, PRs, landing page copy, etc., that drive maximum engagement and tell your brand story.
Top Clients:
Bittrex
Polymath
Blockgeeks
Amazon
Crunchbase
Intuit
Pricing: Single Grain offers custom pricing plans depending on your unique project requirements.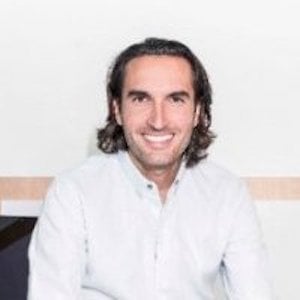 Yaniv Masjedi
CMO, Nextiva
Their expertise has helped Nextiva grow its brand and overall business
Check out this 7-minute video from CEO Eric Siu on marketing your NFTs with influencers:
2) Coinbound

Coinbound is a top-rated NFT marketing agency that manages the world's largest network of cryptocurrency and blockchain influencers.
The company is founded by Ty Smith, who has a passion for crypto marketing. The Coinbound team has helped brands like MetaMask and Voyager achieve phenomenal growth in the crypto space.
Key Services:
SEO Marketing
NFT Marketing
DeFi Marketing
Twitter Management
Crypto PR
Discord Community Building
Blog Management
Coinbound specializes in:
Taking a content-first approach to provide value to your clients at every stage of the buyer funnel.
They have the most extensive network of influencers across Twitter, YouTube, TikTok, Instagram, etc.
They help you to put your blog on autopilot. Their content writing team specializes in writing high-quality and well-researched content.
Their crypto marketing experts help build your community on Discord.
They have a team of experienced PR specialists who help secure organic brand coverage on leading crypto publications worldwide.
Coinbound also has the best Twitter management team that offers the highest growth. Most of their clients have seen a 400% growth in the first month.
Top Clients:
MetaMask
Voyager
Etoro
Cosmos
okCoin
Gods Unchanged
Contact Details: You can get in touch via the contact form on their website.
Pricing: Coinbound offers custom pricing plans depending on your project requirements.
Related Content: The Ultimate Guide to Blockchain Digital Marketing and Cryptocurrency
3) AppDupe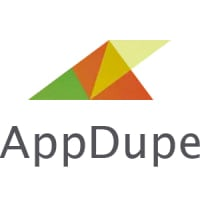 AppDupe is an NFT marketing company that can boost awareness of your NFT collections.
The team at AppDupe applies creative and innovative NFT marketing strategies to increase traffic, conversions, and total revenue.
Key Services:
Telegram Marketing
Influencer Marketing
Discord Marketing
Social Media Advertising
Community Marketing
Email Marketing
Video Marketing
PR Outreach
AppDupe specializes in:
They assist you in building a community of NFT fans and share regular content with them to convert them into buyers.
They have a team of blockchain veterans to promote your digital assets on NFT marketplaces.
AppDupe leverages the power of video marketing, influencer marketing, crypto PR, and social media marketing to boost your brand growth.
They help all their clients create an NFT art studio, a virtual gallery, to showcase your digital arts.
They have a team of PR experts to spread the word about your NFT assets in leading media publications.
They have contacts with leading crypto influencers to build a massive following and reach for your NFT products.
Top Clients:
Autolinks
Food Morung
Cuft
Addo
Ezwezy
Fastrack
Contact Details: [email protected]
Pricing: App Dupe offers custom pricing plans depending on your project requirements.
Related Content: Best Community Management Agency: Top 7 Choices for 2023
4) X10 Agency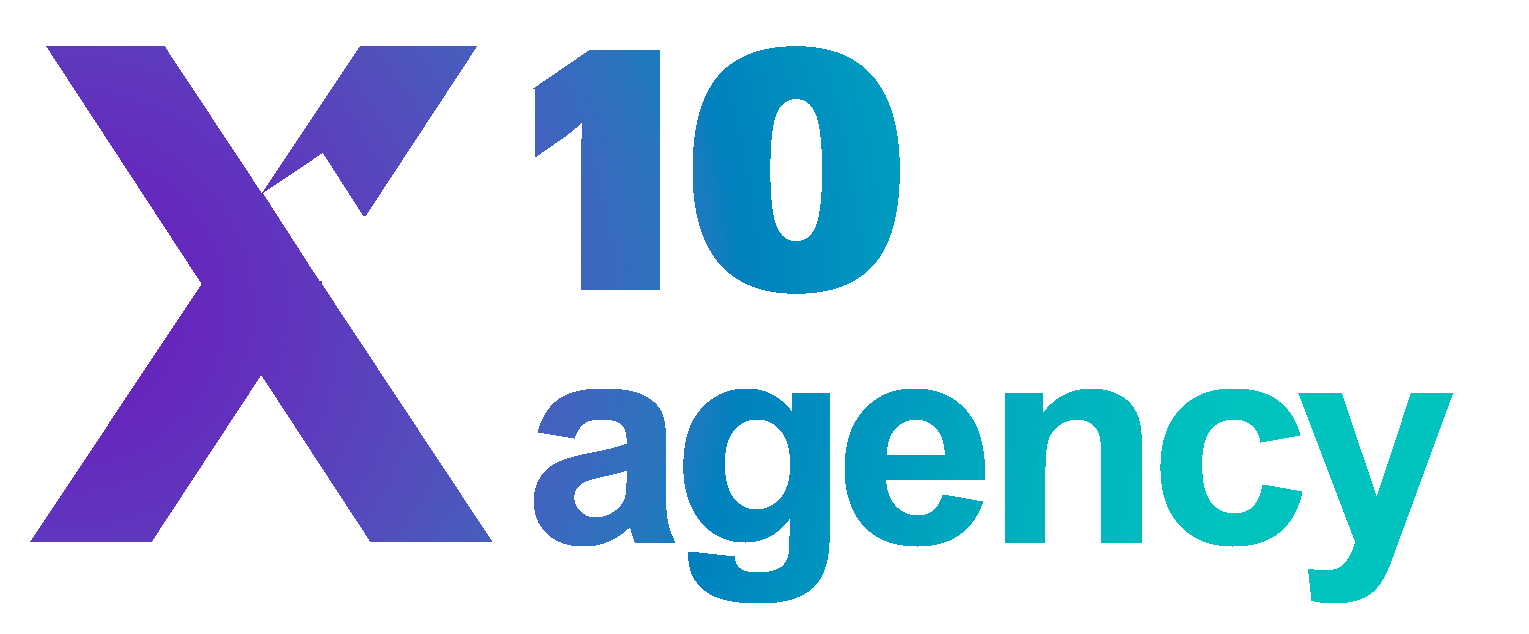 X10 Agency is a top NFT promotion company that offers a wide range of services for your non-fungible tokens.
The team at X10 Agency helps your NFT become popular and attractive to investors. They also create Smart Contracts for ICO campaigns to make your campaign fully secured.
Key Services:
NFT-Token Media PR
Influencer Marketing
Community Building
24/7 Community Management
Content Placement in reputed NFT publications
Telegram Marketing
X10 Agency specializes in:
They help your NFT assets secure coverage on top media resources such as Forbes, Inc, Entrepreneur, Bloomberg, TechCrunch, etc.
X10 Agency also assists you in publishing a full-featured interview of your brand in leading crypto publications.
They offer YouTube promotion on channels having 15,000-60,000 subscribers each, depending on your chosen package.
They have a specialist content marketing team to describe your project to your audience in detail to get maximum engagement.
The X10 social media marketing team offers complete management of your social communities, from copywriting to managing social media profiles.
They offer growth hacking packages on Reddit and Bitcointalk to increase your project's overall reputation.
Top Clients:
TimeCoin Protocol
Modihost
DaoWallet
Entheca
Platoncoin
Finwhale
Contact Details: [email protected] or via their contact form on the website
Pricing: X10 Agency offers custom pricing plans depending on your project requirements.
Related Content: How to Find Legit NFT Artists & Work With Them Effectively
5) Token Minds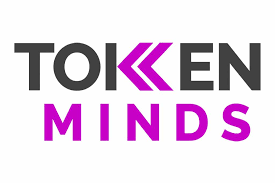 Token Minds is a one-stop solution for NFT influencer marketing. They offer a winning NFT marketing strategy to help you become the best-selling NFT brand.
This agency was founded in 2016, and since then the company has worked with several top clients in the crypto and blockchain space.
They have been awarded best crypto and NFT agency 2022 by NewsBTC. They also received the top IEO agency award 2021 by CoinMarketCap.
Key Services:
Influencer Marketing
NFT Crypto Community Building
NFT Social Media Group Marketing
PR Marketing
IDO Marketing
Bounty Marketing
Crypto Ads Marketing
Token Minds specializes in:
Understanding your business vision and goal to develop the best strategy to grow your NFT crypto community.
Token Minds offer dedicated community managers to manage your social media communities 24/7.
They offer NFT content marketing services to help your brand rank higher on Google for the highest-searched keywords related to NFTs.
Token Minds has collaborations with NFT influencers and media publications to effectively build traction for your digital assets.
They set weekly milestones to achieve and send you proper reporting to keep you informed regarding the marketing progress.
Top Clients:
Celsius
Flux
Bezant
Ebakus
Birdchain
Capdax
Contact Details: [email protected]
Pricing: They offer three pricing packages:
The Basic NFT marketing package starts from $14,900 per month.
The Pro NFT marketing package is priced at $22,900 with two months of community management.
The Ultimate NFT marketing package is charged at $34,900, including premium influencer promotion.
Related Content: How Gary Vee Sold 1 Million Copies of His Book Through NFTs
What Is NFT Influencer Marketing?
NFT influencer marketing is one of the best ways to grow a business in a short time.
NFT influencer marketing is a form of social media marketing where influencers are used for NFT brand promotion and endorsement because of their loyal follower base that resonates with the business buyer persona.
This strategy is so effective because of the loyal followers the influencers already have. Their followers already trust them, so this is a tremendous advantage for crypto businesses. By hiring the right crypto influencer – who shares NFT and blockchain content – you can increase the value of your digital assets.
Recently, the crypto and NFT market has been on the surge, which means that it's getting hard for creators to survive in the industry. In order to outsmart all the competition and earn your place, you need to have a supportive community.
However, building a social media community from scratch consumes time and requires a lot of effort. That's where influencer marketing comes in as a shortcut to growing your follower base faster. By partnering with the biggest influencers on social media channels such as Instagram, YouTube and Twitter, you can much more easily attract investors and scale your brand exposure.
Why You Should Use an NFT Influencer Marketing Agency
Influencer marketing agencies help you reach your goal faster and maximize your ROI by capitalizing on the available growth opportunities. These specialty agencies have ongoing partnerships with top blockchain influencers, so you don't need to spend time searching for them. The agency will help you partner with the right influencer in no time.
In addition, influencer agencies can help you select the right platform for brand promotion and offer consistent reporting to reach your campaign goals faster.
Here are the top benefits of working with an expert NFT influencer agency:
1) Get Expert Advice
Influencer marketing for NFTs is different from traditional marketing, so proper guidance is necessary to grow the popularity of your digital assets via this type of promotion.
Working with an influencer marketing agency reduces your burden because they already know the tricks and tactics that drive results, not to mention the right influencers for your NFT project.
With years of experience, they set the correct KPIs and develop a great marketing strategy to get the best returns on your investment. Most importantly, they save you from wasting time, money and effort on strategies that don't work.
2) Partner with the Right Influencers
Choosing random social media influencers is not an effective strategy.
An NFT influencer marketing company collects data about different influencers to assess their efficiency, audience quality, engagement and reach before selecting the right social media influencer for your particular NFT project.
After analyzing influencer profiles, the agency selects the best influencer with the right followers that match your buyer persona to offer you the highest ROI.
Moreover, influencer marketing agencies have contacts with many influencers across different industries to make it easier for you to communicate and negotiate. The social media marketing agency also helps you select the right influencer marketing platform for long-term success.
Each social media platform has a different user base. Assessing them and picking the right platform where your target audience spends their time is key to reach a wider audience and see better profits.
Therefore, partnering with the right influencer marketing company is crucial.
Related Content: Influencer Marketing Strategy: The Ultimate Guide to Growing Your Business with Brand Partnerships
3) Save Time and Money
If you're doing influencer marketing on your own, it might take a long time for you to become successful.
Effective influencer marketing requires you to:
Choose your KPI
Spend time researching influencers and shortlisting them
Negotiate with the chosen influencer
Brief influencers about your NFTs
Monitor the content
Measure success
Revamp the strategy for continued success
Performing all these steps on your own takes a lot of time, and any mistake can make a drastic difference in the results achieved.
An NFT influencer agency can take care of all the tasks related to crypto promotion so that you can focus on attracting investors or creating your next digital asset.
Related Content: How to Think About Investing in Long-Term NFTs
4) Maintain Brand Stability
The job of an influencer marketing agency does not end when they help you connect with the right influencers.
They also stabilize your brand presence on targeted social media platforms because a single mistake can disrupt your entire NFT's value and performance. Digital marketing companies that focus on NFTs use their experience to create strategies to help your crypto assets stand out.
5) Receive Regular Reporting
The success of marketing relies on evaluating the campaign data and taking action accordingly.
Influencer marketing agencies benchmark the data at the start of the campaign and regularly monitor the progress as the campaign progresses. Data-driven campaigns are one of the best ways to outsmart your competitors and drive more sales. Influencer companies dive deeper into analyzing the market to find content gaps and use it as an advantage to popularize your NFT project.
Most of these agencies will send you a performance report every week or month to let you know how your money is spent and the influencers/posts that brought in the maximum engagement.
Related Content: An NFT Marketing Checklist for Your Crypto Project
How to Choose the Best NFT Influencer Agency
Since there are many influencer agencies in the digital space, it can be challenging to pick the best one.
Here are some of the top tips you should keep an eye on before choosing an NFT influencer marketing company:
1) Experience
Experience plays a pivotal role. You should work with agencies that have experience in NFT promotion.
It takes time and money to achieve your goals, so don't spend it on an inexperienced agency that has just started and are not aware of up-to-date NFT marketing techniques. The principal purpose of working with an agency is to limit unwanted costs and save time.
In your first consultation with an agency, you should ask questions such as:
How many years have you been managing NFT projects?
Who are your clients, past and present?
Can you show me relevant case studies for the crypto and NFT industry?
If you receive convincing answers to these questions, you can go forward. If not, you should select another agency with relevant experience in the crypto and blockchain industry.
2) Client Case Studies
Speaking of case studies, they are the best way to uncover insights regarding the agency's projects and the results they have achieved.
Top influencer agencies are never afraid to share their campaign results, and an influencer agency must have case studies on NFT projects. Read them to identify the challenges and the strategies applied to achieve the business goals. It's a bonus if their client goals match yours.
3) Testimonials
Customer testimonials build trust. Many positive testimonials are a green flag to hire the agency. Plus, it is a great way to check the credibility of a company.
Most digital marketing companies list their testimonials on the home page of their website. Examine them to understand the satisfactory level of their clients and how they have helped them reach their goals.
You can also cross-check the credibility of the testimonials by speaking to some of their happy clients. This way, you can get an honest customer opinion about the business you plan to partner with.
4) Strategy and Reporting
Strategies and reporting are the biggest concerns for business owners, so you probably have plenty of questions rolling around in your head as to what exactly an NFT influencer agency can do for you.
To ease this stress, set up a meeting with a potential agency and ask the following questions:
How do you build a strategy aligning with my goals?
What is your process for selecting the perfect influencer?
How do you choose the KPIs?
How do you measure influencer marketing success?
What is your approach to selecting the NFT promotion platforms and the target audience?
Who will be communicating with us?
Who will be managing the influencer relationship on behalf of the brand?
What type of reports do you provide?
Asking these questions will give you peace of mind and clarity regarding the strategy and NFT marketing process the company will follow.
It will help you choose the right influencer marketing agency to produce desired results and make your NFT more valuable.
Related Content: NFT Strategy: Everything You Need to Know to Get Started
How Much Do NFT Influencer Agencies Charge?
NFT influencer marketing pricing depends on several factors, such as the size of the influencer you are looking to work with, the platforms you are looking to use, and the overall scope of your project.
NFT influencer agencies usually charge a monthly fee for their services and offer custom upgrades to your basic NFT promotion plan depending on your project goals.
Most influencer marketing companies have a starting package price of around $1,000 – $5,000 per month and can go up to $50,000 per month or more depending on the deliverables.
Ready to Hire the Best NFT Influencer Agency?
Artists and creators are turning their creations into NFTs, and brands are launching unique NFTs of their popular products. Hence, the NFT market is becoming crowded.
Crypto and NFT marketing agencies are helping businesses and artists reach the full potential of their creations to generate the maximum returns on investment. Start working with reputable NFT agencies to turn your creations into profitable digital assets.
In this article, I have listed the top NFT marketing companies with years of experience promoting crypto products. You can select an agency based on your budget and business goals. Make sure to have an initial call with the selected NFT agency partner before committing.
Schedule your FREE consultation with Single Grain's NFT experts to discuss your needs.👇
Or learn more about what we can do for you here: NFT Marketing Agency