Non-Fungible Tokens are probably the most exciting concept in the cryptocurrency world right now. Trading in the NFT environment reached a phenomenal $22 billion in 2021, compared with only $100 million in 2020. Plus, the floor market cap of the top 100 NFTs in circulation reached $16.7 billion.
Gary Vee, otherwise known as Gary Vaynerchuk, is no stranger to digital trends, or the rising power of NFTs.
In 2021, he managed to sell one million units of his book Twelve and a Half using NFTs. This sales milestone actually represented one of the biggest advance orders for a single book in any 24-hour period.
So, how on earth does a non-fungible token influence the selling power of a book?
Today, I'm going to tell you everything you need to know about Gary Vee's book-selling success. We'll also be covering how you can leverage NFTs in your marketing efforts to create an exciting incentive and offer.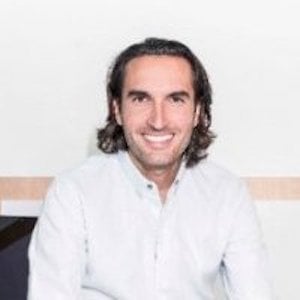 Yaniv Masjedi

CMO, Nextiva

Their expertise has helped Nextiva grow its brand and overall business
A Bit about Gary Vaynerchuk
Gary Vaynerchuk (born Gennady Vaynerchuk) is a Belarusian-American author, Internet personality, speaker, entrepreneur, and all-around innovator.
He first rose to fame as a wine critic who helped to enhance his family's wine business. Since then, he's made his way into the digital marketing and social media landscape as the chairman of NY company VaynerX and CEO of VaynerMedia.
Outside of building various successful businesses, Gary has also invested in various technology start-ups over the years, highlighting his passion for transformative new concepts.
Vaynerchuk is also the author behind five best-selling books in the business niche – including Twelve and a Half, which he describes as an argument for "self-awareness and empathy" in professional relationships:
As of 2021, the estimated worth of Gary Vee is somewhere around $200 million.
Gary Vee isn't a new face in the NFT landscape. In 2021, he released VeeFriends, a dedicated NFT project designed to help people explore and understand non-fungible tokens. VeeFriends also allowed users to access a multi-day super exclusive conference called VeeCon, the first NFT-ticketed conference in the world, and an exciting opportunity for many.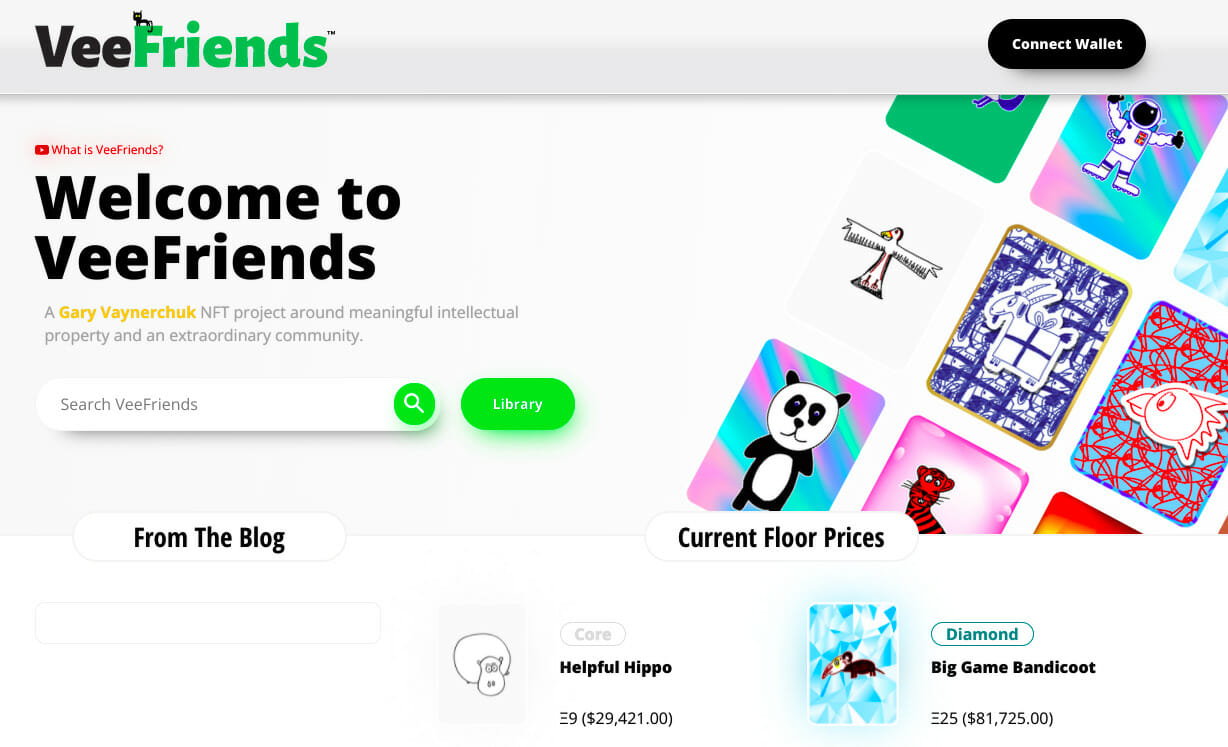 After learning that fans had regretted not investing in VeeFriends during its early stages, Gary came up with his NFT book idea as a way of giving everyone a second chance.
The Innovative NFT Strategy Used by Gary Vee
If you ask me, Gary Vee's decision to combine a strategy for generating hype for his book and VeeCon, with the pre-existing hype around VeeFriends and NFTs in general, was a stroke of genius. As a best-selling author, Gary probably could have expected a decent number of people to jump in and order his new leadership book regardless of the marketing campaign.
However, by leveraging NFTs as a new incentive, Vee was able to transform a traditional book launch into a huge example of industry hype. He promised his customers that twelve print copies of Twelve and a Half would also come with an NFT. The throngs of fans following the entrepreneur on social media jumped at the opportunity to own an NFT, especially following the success of VeeFriends.
A quick glance at the VeeFriends website right now shows floor prices over $100,000. Outside of the financial value, these tokens also gave a number of users an opportunity to actually hang out with Gary Vee and pick his brain for business insights.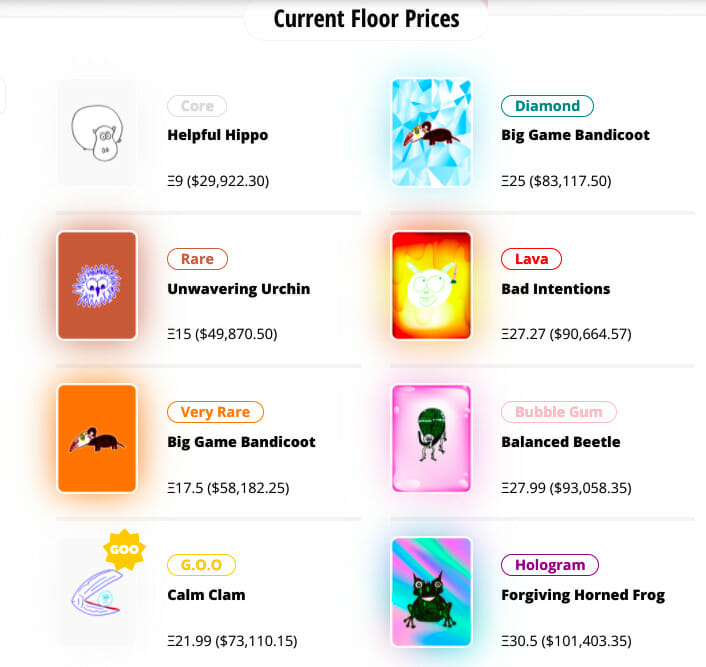 Alternatively, some tokens allow users to become a part of the GaryVee team for five days or shop with Gary for wine using a $10,000 credit card.
The desire to own an NFT from Gary Vee was so great for some customers that they ended up buying hundreds of books at once, just for a higher likelihood of success. 😳
Learn More:
* 5 Examples of Brands Using NFTs to Monetize Their Work
* What Are NFTs and How Do They Help Business?
* How Social Tokens Will Change Marketing Forever

The Amazing Power of Incentive
Incentives in marketing isn't a new concept. For years, companies have used the promise of "free gifts" or "free shipping" to convince customers to ignore their purchasing concerns and grab their credit cards. With plenty of evidence already in the market to demonstrate how valuable NFTs could become, Gary didn't need to do much to convince customers to buy.
During a three-hour live stream on YouTube and Instagram (filled with swear words), Gary showcased his unique persona with confidence and bravado. The aim of the stream was to show people that they could be a part of an exciting and fun community rather than to leverage any specific sales technique.
After all, the books essentially sold themselves, as fans already knew an NFT from Gary Vee would be worth a lot more than the $250 or $300 spent on a dozen books.
Plus, Gary had the extra selling point of actually offering customers something valuable. They knew they were going to learn something from a man who has proven himself to be an expert in business growth and transformation.
Even without the NFT, you were spending your money on something real, physical, and valuable. This ensured that customers who weren't certain about NFTs were still getting something tangible.
People Will Jump at the Right Incentive
Though Gary's book had value in its own right, it's unlikely that people would have gone through as much effort to get their hands on several copies at once without the NFT incentive.
To get NFTs delivered to you as part of the purchase, you need to input not just your credit card details, but your crypto wallet address, too. In most cases, if you want to improve your chances of a sale, you focus on asking your customers to do as little as possible.
As Gary has proven here, the same rules don't apply if you can get people genuinely excited about the chance to get something valuable.
If you take anything away from the success of the Gary Vee book NFT, it should be inspiration. We're entering into a new era of opportunities for incentivizing modern purchases.
As more companies and creators appear on the market, we all have to get a little more innovative about the way we incentivize our customers. NFTs are a great way to do that.
How I'm Taking a Similar Approach
You can take a similar route to Gary, offering the opportunity to get an NFT for a certain number of purchases made. It helps if you already have a bunch of characters and creations in mind for your NFTs – like Vaynerchuk did. Of course, you can always work with an artist if not.
Alternatively, you could look into taking things a step further and offer different tiers. Maybe if someone buys a hundred books, you'll give them a higher chance of a rare NFT, or more access to unique services and features. Perhaps if your customer buys a thousand books, or five thousand, you can promise to come and speak at their event or consult on their business. This is an opportunity to let your USP as a service provider or company shine through in your incentive.
That's exactly the kind of strategy I'm planning on using with the book I have coming out: Leveling Up. In my opinion, this title is very evergreen, based on my philosophy and how I look at life.
My goal right now is to get it into as many hands as possible, and I think NFTs will be a good strategy for that. In fact, the Leveling Up book is well-positioned for NFTs already.
We have fourteen power-ups in the book, so we might say if you buy seven books, you'll get one NFT, but if you buy fourteen, you'll get an extra NFT with different access and features. We might give you additional courses in there, or a Discord account, or a live drop audio session.
There are a million options!
Learn More:
* How to Promote Your NFTs the Right Way
* NFT Marketing Agencies: Best Way to Promote Your NFT Project
* NFT Marketing: Everything You Need to Know to Get Started

Learning from Gary Vee
Gary Vee has proven himself to be an innovator, a great leader, and a fantastic teacher over and over. It's no surprise he also managed to become a pioneer in the way we're using NFTs for marketing. I'd definitely recommend learning something from Gary's efforts if you can, but he's not the only person taking advantage of the opportunities NFTs can offer.
Look at how Tom Biu did it with his "Founder's Key":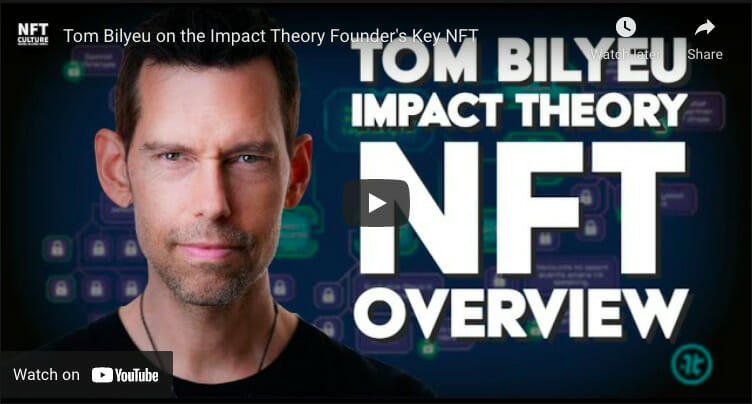 And look at how I'm adding NFTs to my own book drop. Don't just pile NFT art into your sales as a way of trying to grab attention. Think about how you can add utility and genuine value to the NFTs you're giving people. You should be offering something people genuinely want to fight for.
Ask yourself: What can I offer that would convince someone to buy hundreds of copies of the same book, instead of just one?
Keep your eye on Leveling Up when it drops – it's going to be big!
If you're new to NFTs, they can be confusing, but you don't have to figure it all out on your own! Get a free NFT marketing consultation if you need some guidance navigating the NFT space. 👇
This topic originally appeared on our Leveling Up YouTube channel, where you can find tons more videos on all things digital marketing, like SEO, content marketing, NFTs, web3, paid media, email marketing, growing your business, and much more!