Best Metaverse Marketing Agency: Top 10 Choices for 2023
Mark Zuckerberg has rightly said that the metaverse could be the next best thing to teleportation.
As more and more people are getting accustomed to the life of virtual reality, a.k.a. the metaverse, leading brands are developing innovative strategies to incorporate metaverse marketing in the promotion of their products and services.
However, as the metaverse is still quite a new (and booming) concept, you will require the expertise of a top metaverse marketing agency to help you access and monetize this new digital world.
This article lists the top metaverse advertising agencies that will help you offer a customer-centric metaverse experience to maximize your profits.
Let's begin with the basics of metaverse advertising.
---
---
Top 10 Metaverse Marketing Agencies
While the foundation for the metaverse is still being developed, marketers can get ready for a successful entry into the virtual world.
It starts with a loyal, passionate customer base that will be eager to join you in your meta-community, where you bring them real value and memorable experiences they won't find here in the real world.
To help you get started, here are the top 10 metaverse advertising companies that are worth considering: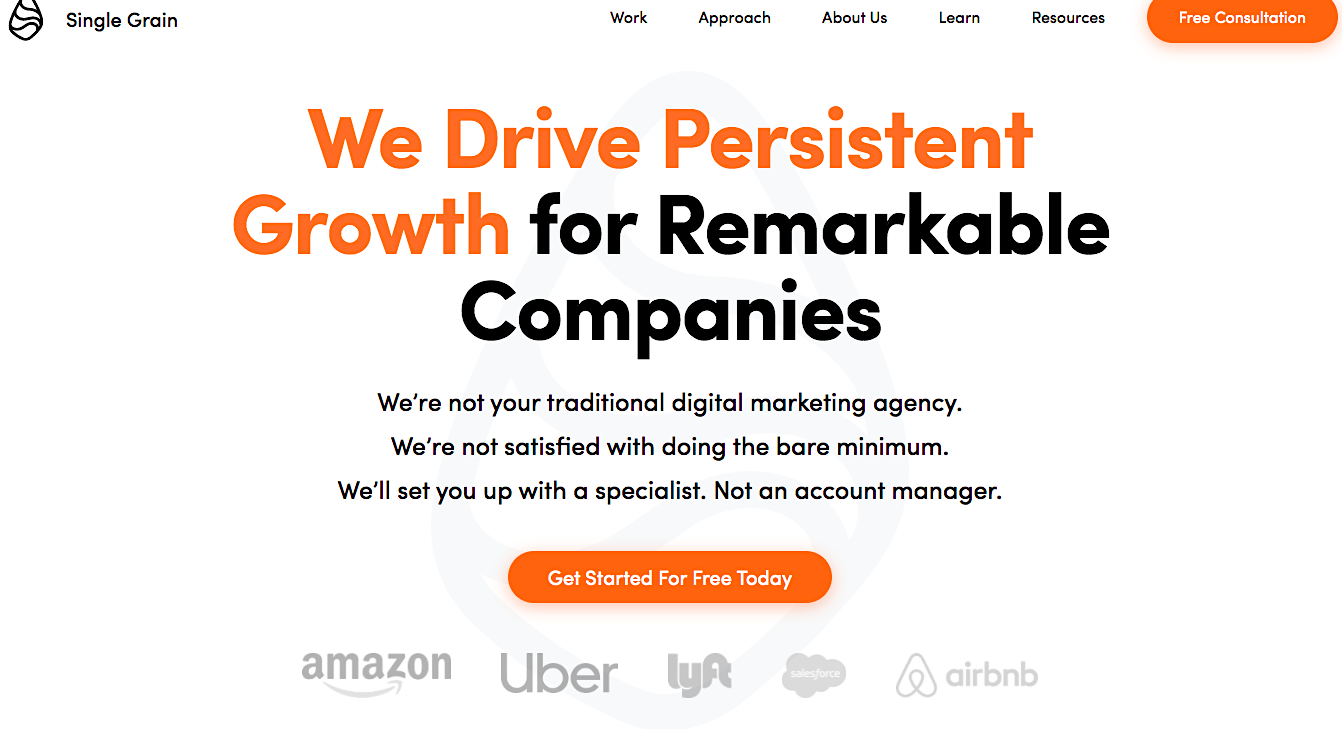 Single Grain understands how digital marketing works for metaverse marketing companies. The company started out as an SEO agency in 2012, evolved into a full-service digital marketing agency, and soon expanded to became one of the top crypto, NFT, Web3 and metaverse marketing agencies.
They don't offer a one-size-fits-all marketing package for crypto businesses. Instead, they work with you to develop custom metaverse promotion strategies to build brand awareness and foster user adoption.
Single Grain specializes in:
High-ROI online marketing using smart, cutting-edge marketing strategies to find the right quality leads.
They have a crypto marketing and blockchain specialist team to promote your digital goods and assets.
Single Grain helps your brand get discovered in the metaverse by leveraging tactics such as SEO, PPC, social media marketing, and other online marketing strategies.
Their content management team helps you implement AR, VR, and 3D experiences into your content strategy to maximize your brand exposure in the metaverse.
The agency offers a personalized brand marketing strategy and focuses on lowering customer acquisition costs.
They offer conversion rate optimization services like CRO audit, website personalization, split testing, and qualitative customer surveys to enable your business to understand your target audience and get the maximum value from your marketing spend.
They have a team of PPC specialists to run high-converting paid ad campaigns with a focused outlook on Return on an Ad Spend (ROAS).
Noteworthy clients:
Amazon
Uber
Airbnb
Lyft
Fujitsu
Drift
Pricing: Single Grain provides custom monthly pricing as per your needs and requirements.
Check out Single Grain founder Eric Siu's 10-minute video on Facebook's rebrand to Meta and what that means for marketers, what the Metaverse is, the advent of Web 3.0, and why this rebrand is significant:
2) X10 Agency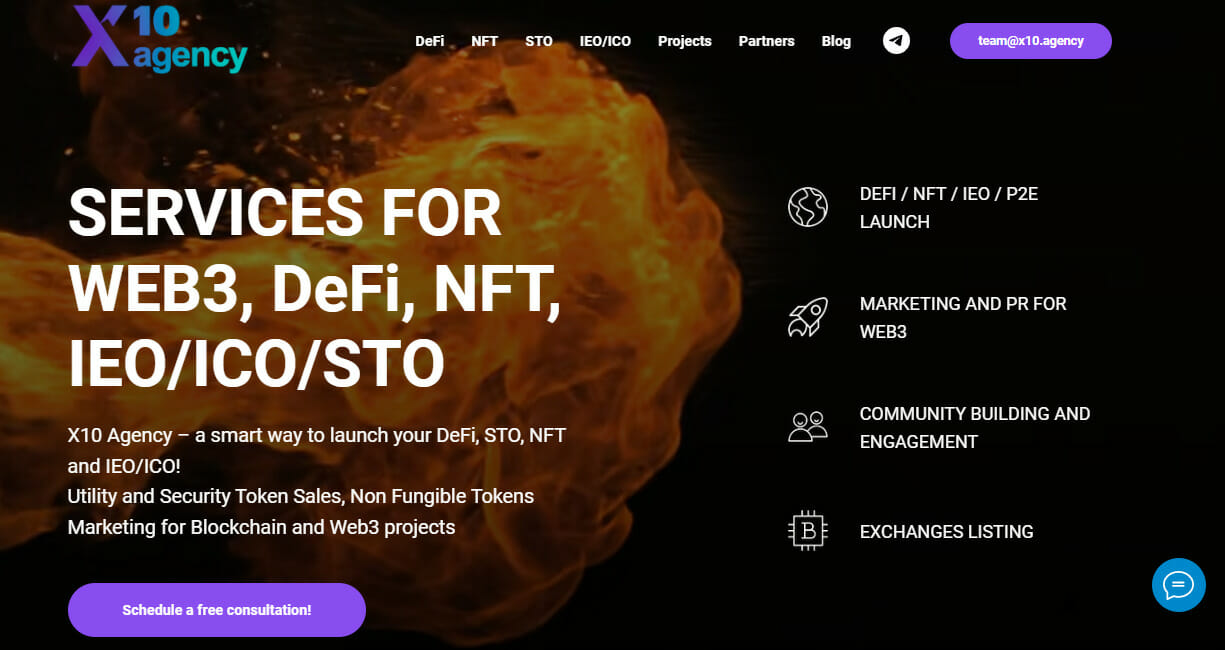 X10 Agency is a crypto and metaverse PR firm that helps businesses promote DeFi, NFTs, IEOs/ICOs, STOs, and more. They emphasize community building and engagement, ensuring that the content quality remains authentic to brand values.
The agency mainly acts as a launchpad for new projects, although they still offer services for established entities. They also have services explicitly dedicated to Asian markets such as Korea, China, and Japan.
X10 Agency specializes in:
Value-adding services such as marketing and community management, influencer marketing, and PRs to expand the reach of your metaverse campaign.
They focus on marketing research, breakdown analysis, proven metaverse ads, and supervised media coverage.
X10 Agency also covers community building and influencer marketing to get better exposure.
They always focus on keeping the content updated, making your website look fresh and new.
They help NFT brands build a project from scratch right from the early development stages.
They also help list digital assets in the marketplaces and help you increase the liquidity of the collection by attracting investments.
Noteworthy clients:
Coindesk
CoinTelegraph
Hacker Noon
Ico bench
Excavator
CoinSchedule
Contact details: [email protected]
Pricing: X10 agency provides custom monthly pricing as per your business requirements.
Related Content: NFT Strategy: Everything You Need to Know to Get Started
3) CryptoPR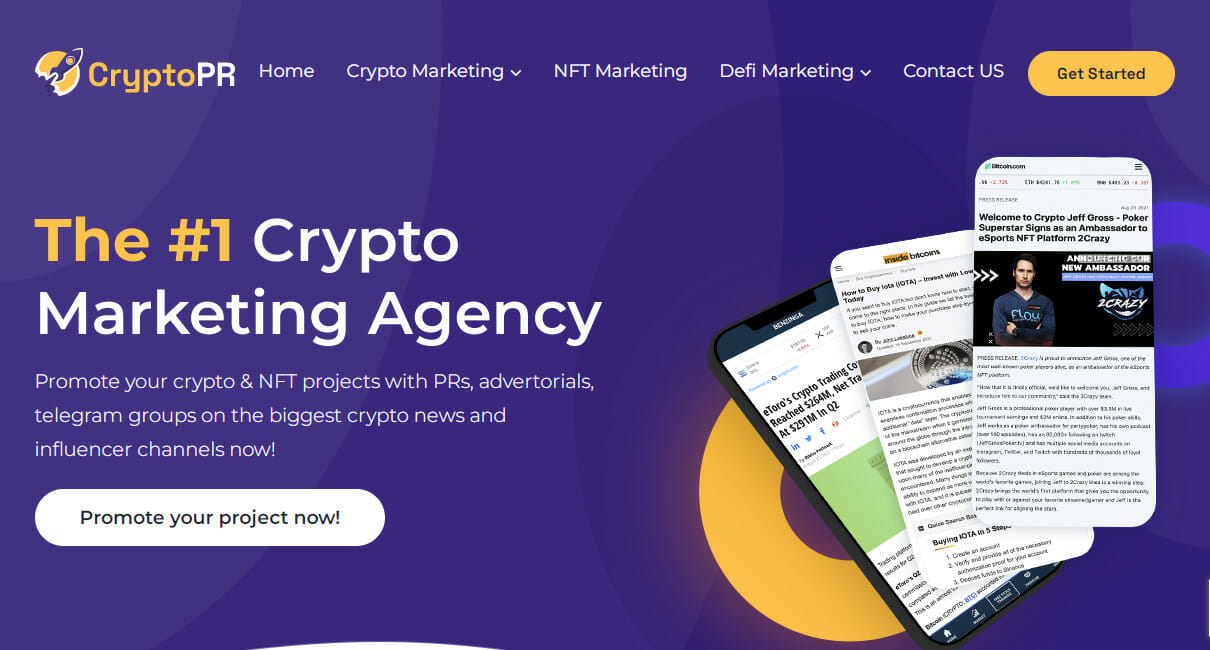 CryptoPR is a leading crypto and metaverse marketing agency based in the UK, with years of crypto marketing experience. Other than PR, they offer a wide range of crypto marketing services like promotional listings on tables, promotions on telegram crypto investor channels, interviews, features connecting with other websites, and more.
They are not just an automated PR service agency; they provide unique, flexible, curated content that matches your company's needs to get guaranteed placement on significant crypto news sites and brands.
CryptoPR specializes in:
ICO promotion and marketing services dedicated to promoting celebrity endorsements and shilling campaigns to get your ICO promoted on major crypto media outlets.
They have a fully dedicated crypto PR and marketing team focused on blockchain projects.
CryptoPR helps you generate targeted traffic and investors to your projects.
They offer services like arranging interviews with co-founders to raise awareness of your digital products.
They have experience working with the world's leading social media influencers. You can partner with leading industry influencers for product promotions.
CryptoPR has a proven track record of achieving positive results for businesses in the NFT and crypto space.
Noteworthy clients:
ArbiSmart
Cryptopia
Student Coin
CoinEx
StormGain
Nebeus
Pricing: CryptoPR provides custom monthly pricing as per your business requirements.
Related Content: Best Crypto PR Agency: Top 8 Choices for 2023
4) Bemersive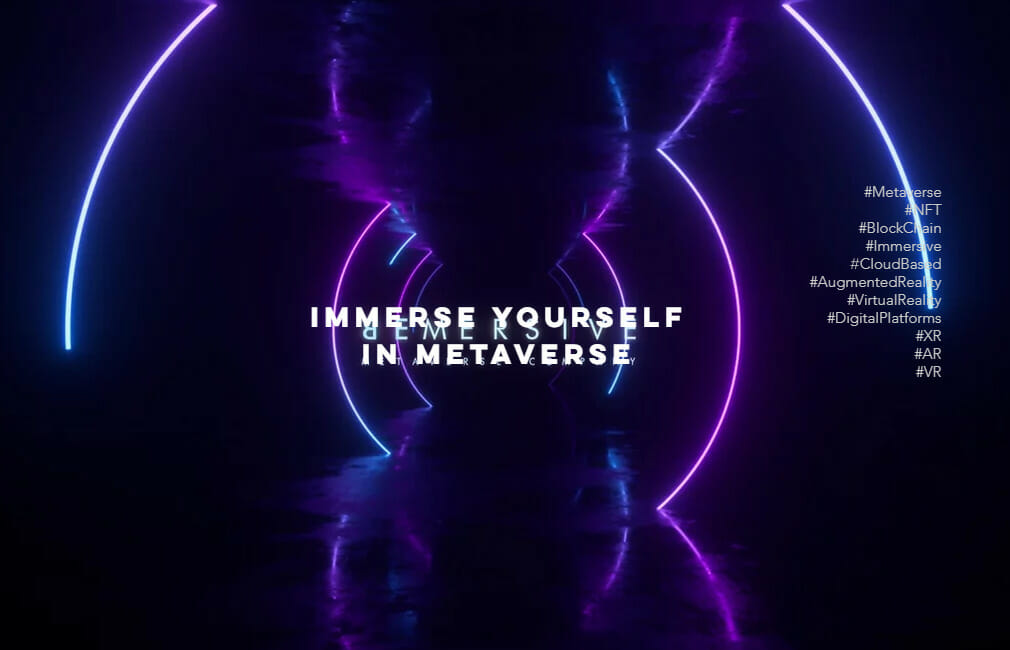 Since they started in 2017, Bemersive has been providing futuristic metaverse advertising strategy and production solutions.
Bemersive has experienced and multi-talented experts with solid backgrounds and references in creative strategy, digital strategy, and content production. They offer video game production, augmented reality (AR) and virtual reality (VR) services, web3 promotion, and NFT marketing.
Bemersive specializes in:
Creating custom cross-platform (AR/VR) metaverses and 3D interactive content.
With built-in technology and responsible partners, they can form any metaverse case studies, from real estate to sports to entertainment.
They offer global strategic support for brands, integrating endless possibilities in gaming 3D engines, web3 environments, blockchains and cryptocurrencies, NFTs, AR, VR, 3D scans, cloud computing, machine learning, and more.
They help you create NFT collections as they consider NFTs the foundation of your metaverse.
Noteworthy clients:
Twitter
L'Oréal
Total
Orange
Viva Technology
Disneyland Paris
Contact details: [email protected]
Pricing: Bemersive provides custom monthly pricing as per your business requirements.
Related Content: What Is Web 3.0? The Future of the Internet
5) Virtual Brand Group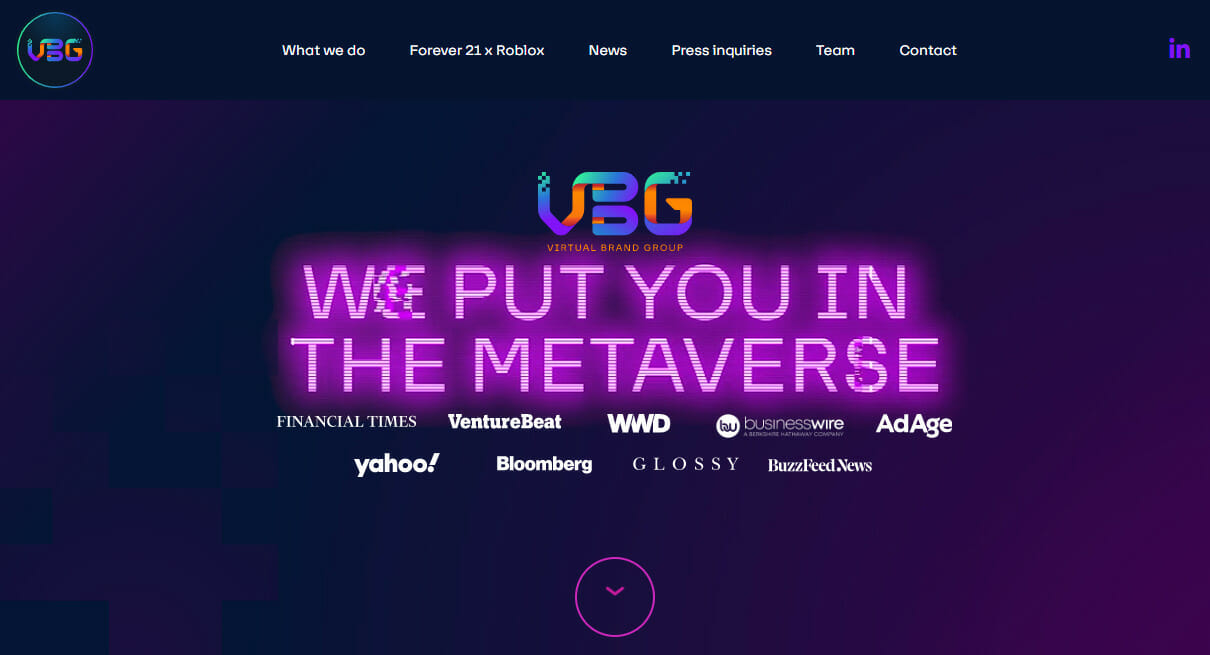 Virtual Brand Group (VBG) designs, builds, operates, markets, and monetizes your business across the metaverse. VBG launched the global fashion brand Forever 21 into the metaverse in collaboration with Roblox.
They create customer experiences in both the virtual and physical realms by creating products that require the consumer to shop, socialize, make friends, and so on.
Virtual Brand Group specializes in:
Transforming virtual world product sales into real-world product sales by driving traffic from your virtual to your physical store.
They develop brand-new product categories and online experiences that you can monetize.
They help your brand spread its domain and extend to a broader age/geography/demography globally, so the consumers can love your brand in new ways even before the products reach them in the physical world.
They develop, test, and work faster (than in the physical world) and come up with insights and solutions to use the best ideas in the real world.
They believe 3D environments can produce more data than any other platform. Therefore, they help you learn about how your consumers live, shop, and socialize before your competitors do.
Noteworthy clients:
Contact details: [email protected]
Pricing: Virtual Brand Group provides custom monthly pricing as per your business goals.
Related Content: Beginner's Guide to Virtual Reality Ads
6) Coinbound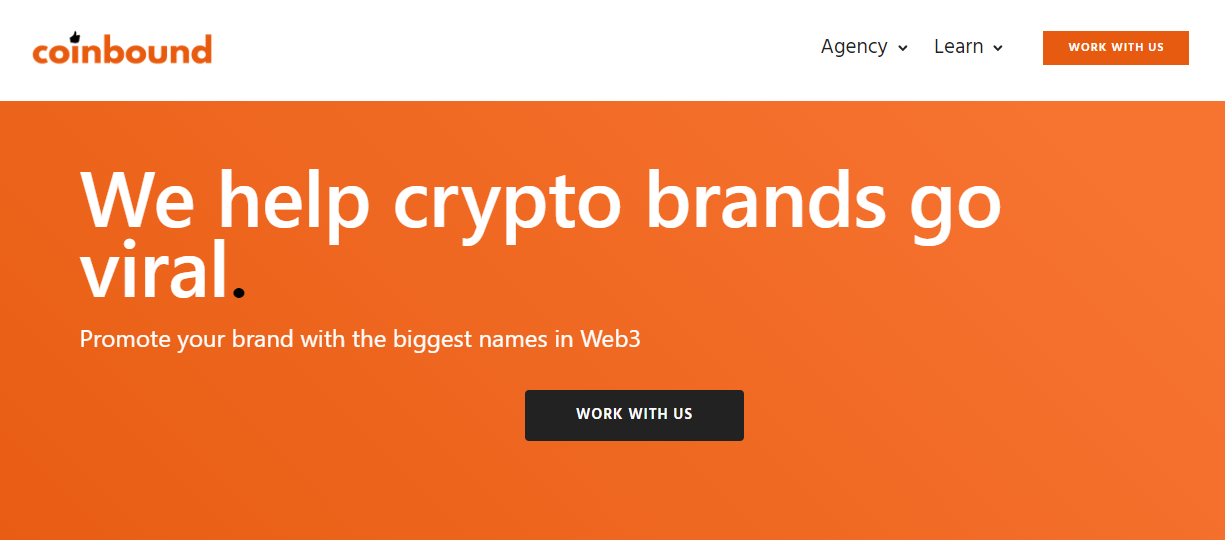 Coinbound has been a leading crypto and NFT marketing agency since 2018. T. D. Smith, the founder of Coinbound, claims that he launched the agency specifically to help cryptocurrency and blockchain companies become successful.
The agency works with major cryptocurrency and Web3 brands to boost brand growth through influencers, publishers, SEO, PR, content creation, PPC, and paid advertisements.
Coinbound specializes in:
Helping crypto companies raise their presence in various outlets while creating more meaningful engagement at the same time.
They manage the largest network of crypto and web3 influencers in the world.
Coinbound is the leading agency leveraging crypto influencer marketing across Twitter, YouTube, Instagram, TikTok, podcasts, and more.
They offer deep web3 marketing experience and help you design a strategy customized for your brand.
Coinbound helps develop a profound NFT PR strategy to help you reach a massive audience.
They specialize in metaverse marketing strategies like social media community management, digital PR, and content marketing.
Noteworthy Clients
Metamask
Cosmos
Litemask
eToro
Voyager
Ok Coin
Contact Details: (949) 229-5650
Pricing: Coinbound provides custom monthly pricing as per your business requirements.
7) Rumfoords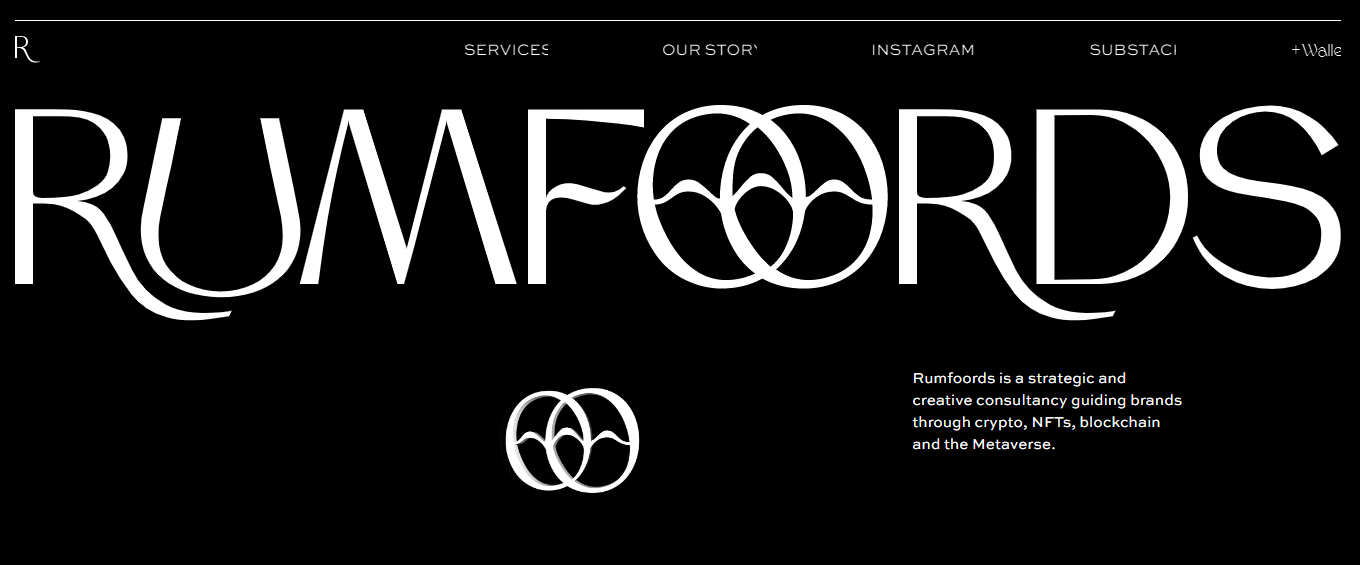 Rumfoords is an innovative consultancy that guides brands through crypto, NFTs, blockchain, and the metaverse. After quitting the "dying industry" of advertising in 2020, they re-launched themselves in the virtual luxury marketing platform with new zeal and enthusiasm for being the only digital publication covering virtual style.
They quickly found themselves in the growing NFT, crypto, DAO, social token, and decentralized fashion communities with the sole purpose of leading every business into the metaverse. In April 2021, they created a challenging strategic platform for Adidas, which became their most successful campaign in 2021, overshadowing the more traditional entry of their rival, Nike, in the metaverse sphere.
Rumfoords specializes in:
Onboarding, brand storytelling, and relationship building with the best partners in crypto to help brands create the most valuable virtual experiences.
Rumfoords help brands win the next major platform shift: the evolution of decentralized internet and the virtual economy of the metaverse.
The agency focuses on providing brands with a buzzworthy entry into the metaverse.
They create brand experiences that resonate with a brand's value to help promote its products to the masses.
They help brands find their appropriate target audience and metaverse influencers who can help promote their products.
They also help you set up integrated campaigns and experiences within the metaverse.
Noteworthy Clients
Netflix
Adidas
Dior
Givenchy
Contact Details: [email protected],
Pricing: Rumfoords provides custom monthly pricing as per your business requirements.
Related Content: An NFT Marketing Checklist for Your Crypto Project
8) Meta Marketing Agency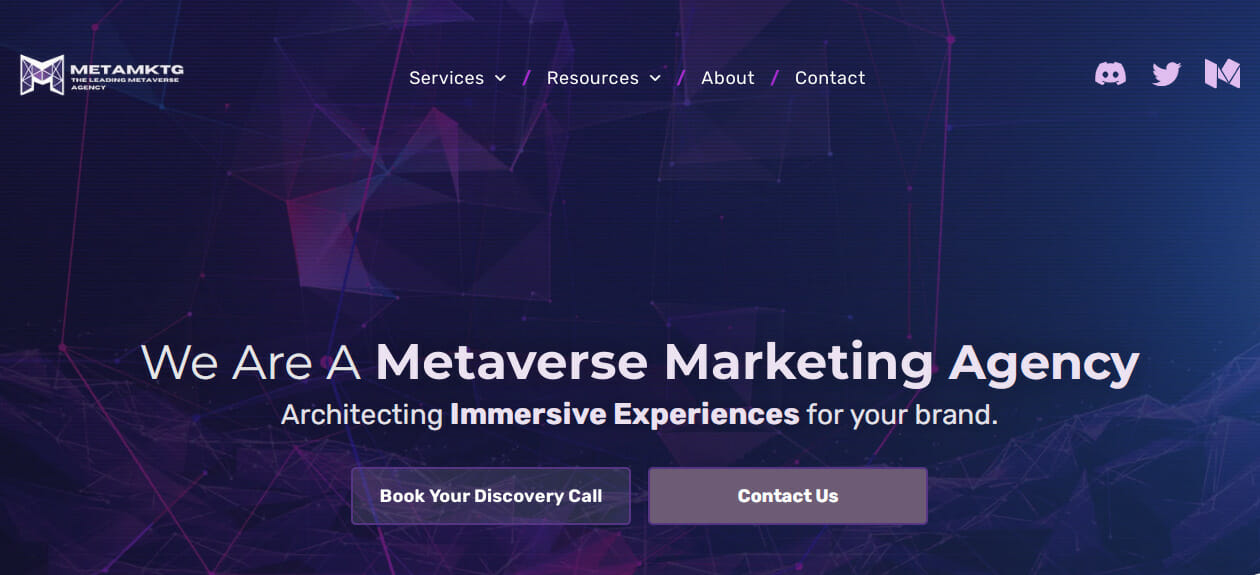 Meta Marketing Agency is a leading metaverse and web3 agency that offers high-level solutions for projects in the web3 space. Their solutions include both project marketing and blockchain development.
With their exclusive partnerships and in-house staff, they have the resources and expertise to make even the most complex of projects a reality. Their services include web3 development and consulting, influencer marketing, and metaverse advertising. Specifically for metaverse marketing, they offer virtual billboards, NFT project development, and virtual real estate development.
Meta Marketing Agency specializes in:
Developing, designing, and creating immersive metaverse experiences with web3 functionality.
They have exclusive access to the most desired assets within the most popular virtual worlds.
They custom develop, design, and create functionality for your brand to sell your virtual merchandise in the metaverse as NFTs.
Their metaverse marketing experts have the exclusive ability to get your brand shown in the most desirable traffic locations in the metaverse.
They give your company valuable exposure while leaving a lasting impression on potential customers.
Contact details: [email protected]
Pricing: Meta Marketing Agency provides custom monthly pricing as per your business requirements.
Related Content: How to Promote Your NFTs the Right Way
9) Mooning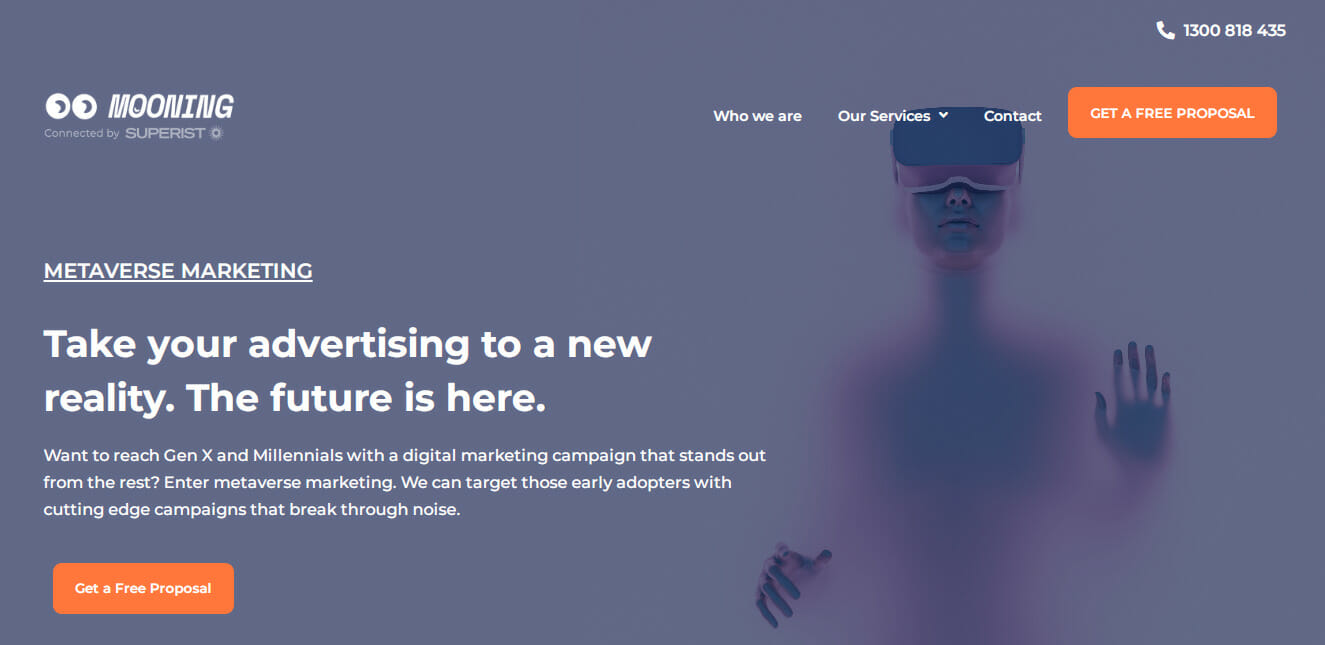 With decades of proven digital marketing experience and a strong passion for Web3, Mooning is a result-oriented, global performance marketing and Web3 agency based in Australia. Unlike traditional marketing agencies that provide services such as SEO or PPC, their focus is on NFTs and the metaverse.
They provide brands with a wide variety of professional services in blockchain, metaverse, and all other areas of this digital revolution. With a team of metaverse advertising specialists and a vast digital network, they are at the forefront of this evolution, helping brands bring their NFT ambitions to life and hit the metaverse ground running.
Mooning specializes in:
They run detailed discovery sessions to help develop your metaverse needs.
Mooning assists you in developing a cutting-edge metaverse marketing campaign designed to break through the saturated world of digital marketing.
They help their clients create attention-grabbing campaigns that stand out in the market and engage target audiences.
Their team of skilled advertising experts helps you create dynamic campaigns designed to capture the target audience's attention and elevate your brand's value.
Their NFT project consulting services cater to both newcomers and seasoned professionals.
Mooning upskills clients and their teams in the NFT industry and helps interested businesses develop an understanding of how NFTs can form part of their business operations.
Noteworthy clients:
Twitter
The Sandbox
CoinTelegraph
Algorand
Twitch
Blockchain Magazine
Contact details: [email protected]
Pricing: Mooning provides custom monthly pricing as per your business requirements.
Related Content: 5 Examples of Brands Using NFTs to Monetize Their Work
10) Takeaway Reality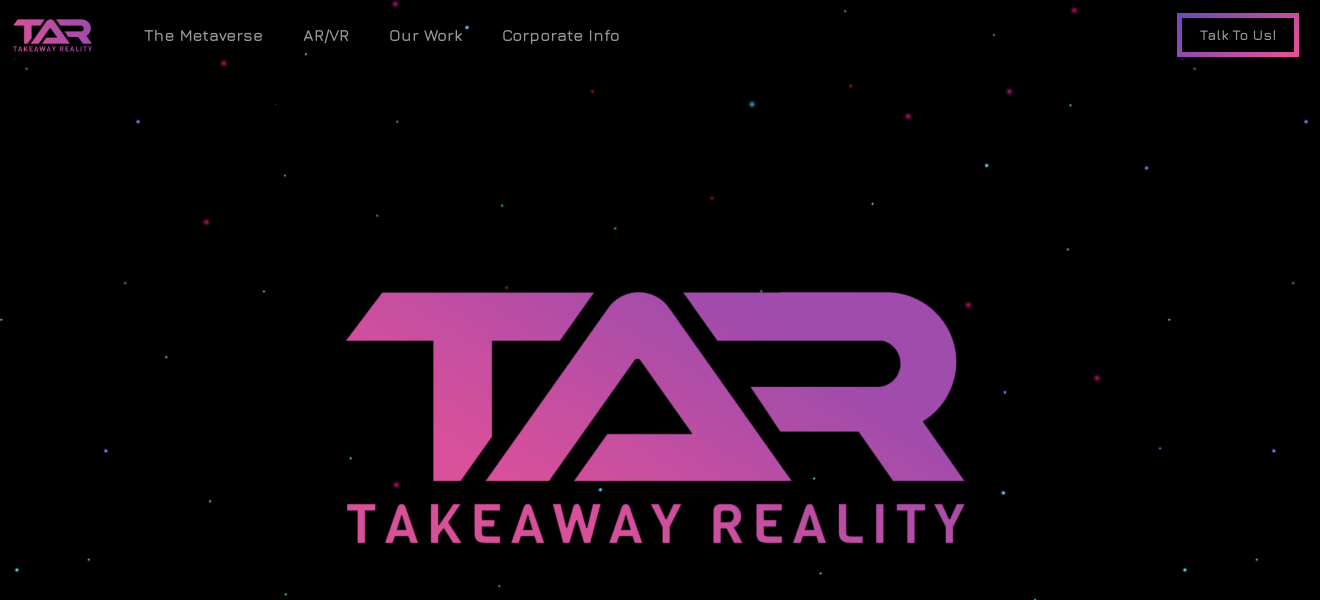 Takeaway Reality (TAR) is an AR, VR, and metaverse agency based in London. Since the company's inception in 2020, TAR has taken on various projects in augmented reality and virtual reality. They have served clients from multiple industries, from medical games to virtual showrooms.
They have the tools and talent necessary to build a digital presence for your brands in the metaverse. TAR offers services such as 3D asset modeling and specializes in AR and VR development.
Takeaway Reality specializes in:
Empowering and supporting businesses in embracing the growing trends of VR and AR by providing cutting-edge technological solutions and strategic thought leadership.
They focus on gaining a deep insight into the metaverse and give you data-driven solutions to expand your profits in the metaverse.
Holding a rich experience in AR and VR technologies, their trained metaverse consultants help your business develop the most effective strategies to create value within the metaverse.
They help you design and build virtual spaces for clients, colleagues, and public visitors according to your business's metaverse promotion goals.
They assist you in releasing your digital products into the metaverse and stay on stand-by for post-service maintenance and KPI analysis.
Noteworthy clients:
Ford
Ramic Wines
Edmonton Oilers
Savage x Fenty
Medartis
Contact details: [email protected]
Pricing: Takeaway Reality provides custom monthly pricing as per your business requirements.
What Is Metaverse Marketing?
The word "metaverse," a merging of physical reality with augmented and virtual reality, was coined by Neal Stephenson in his 1992 science fiction novel, Snow Crash: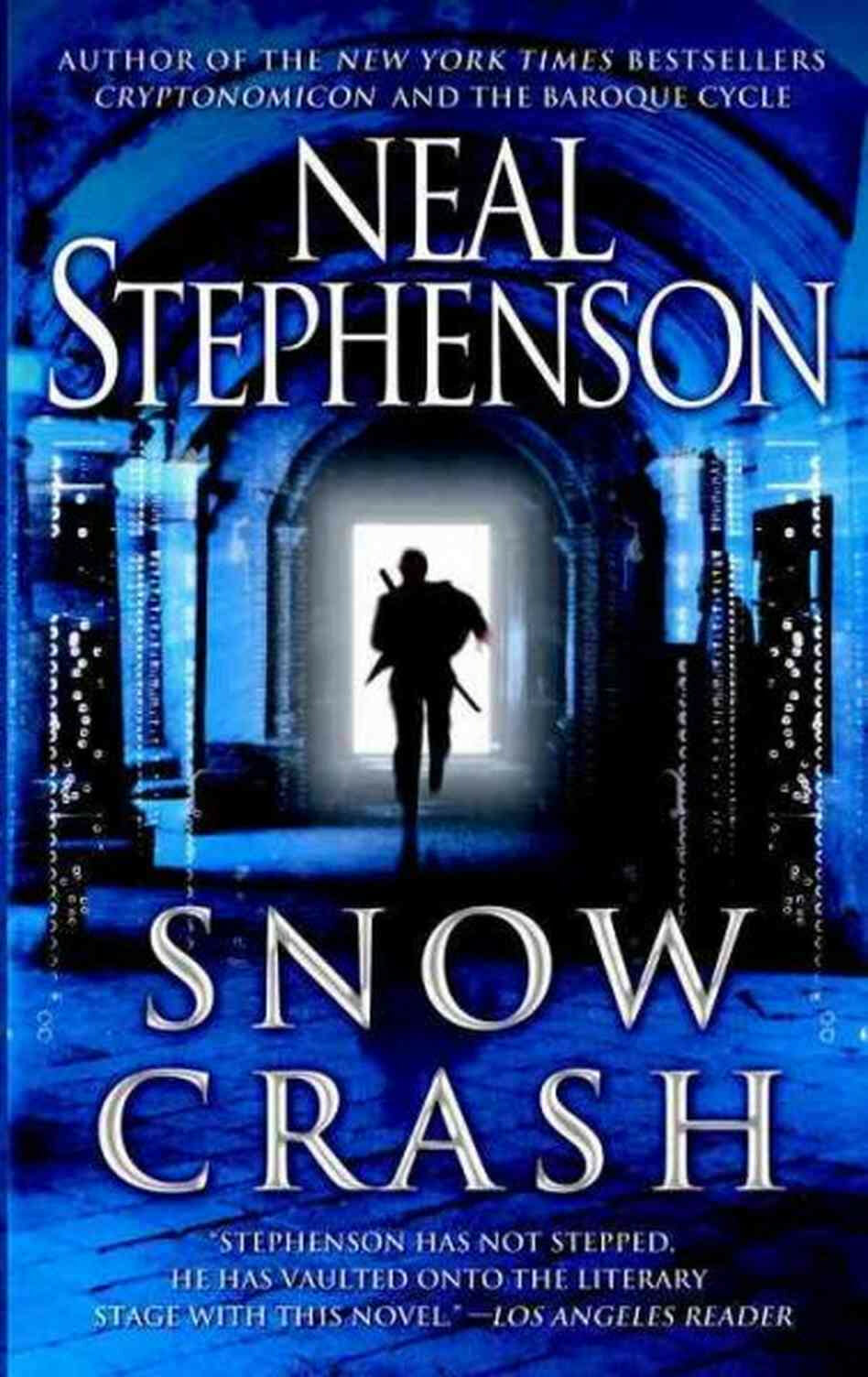 Since the inception of this futuristic concept, it has been used and redeveloped in several ways, such as in virtual games like Fortnite and Second Life.
According to Mark Zuckerberg, "Instead of just viewing content, you are in it. And you feel present with other people as if you were in other places, having different experiences that you couldn't necessarily do on a 2D app or webpage, like dancing, for example, or different types of fitness."
Which brings us to the idea of marketing in the metaverse:
Metaverse marketing is an innovative marketing concept in which brands sell their products or services in the metaverse and provide an immersive digital experience to consumers.
Life in the metaverse would enable people to have virtual identities where they can engage in peer-to-peer interactions in their own virtual world. Therefore, businesses would be able to upgrade the virtual experiences of their customers while reaching them in new and creative ways.
"A lot of the meetings that we have today, you're looking at a grid of faces on a screen," Zuckerberg went on to say. "The interactions that we have will be a lot richer, they'll feel real. In the future, instead of just doing this over a phone call, you'll be able to sit as a hologram on my couch."
Looking for a list of full-service marketing agencies? Check out:
The Absolute 20 Best Marketing Agencies in 2023
Metaverse Marketing Stats
As metaverse marketing is starting to be adopted by some top-tier organizations like Microsoft, Apple, Facebook and Roblox, it is worth noting some key metaverse advertising stats:
Metaverse keyword search results: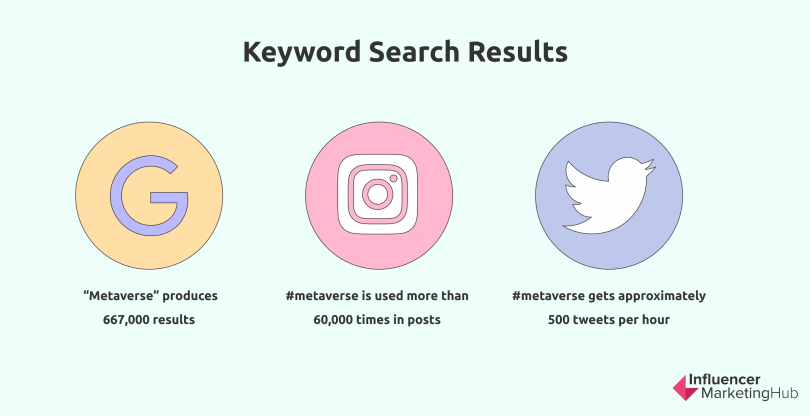 Related Content: What Facebook's "Meta" Rebrand Means for Marketers
Who Uses the Metaverse?
By 2026, one in four people will use the metaverse platform for around one hour daily.
One of the leading metaverse gaming applications, Roblox, receives 42 million visits daily and players spent $652 million on the site's virtual currency, Robux.
Fortnite's Travis Scott attracted over 27 million players to his concert, making it one of the most successful events in the metaverse and a Fortnite record: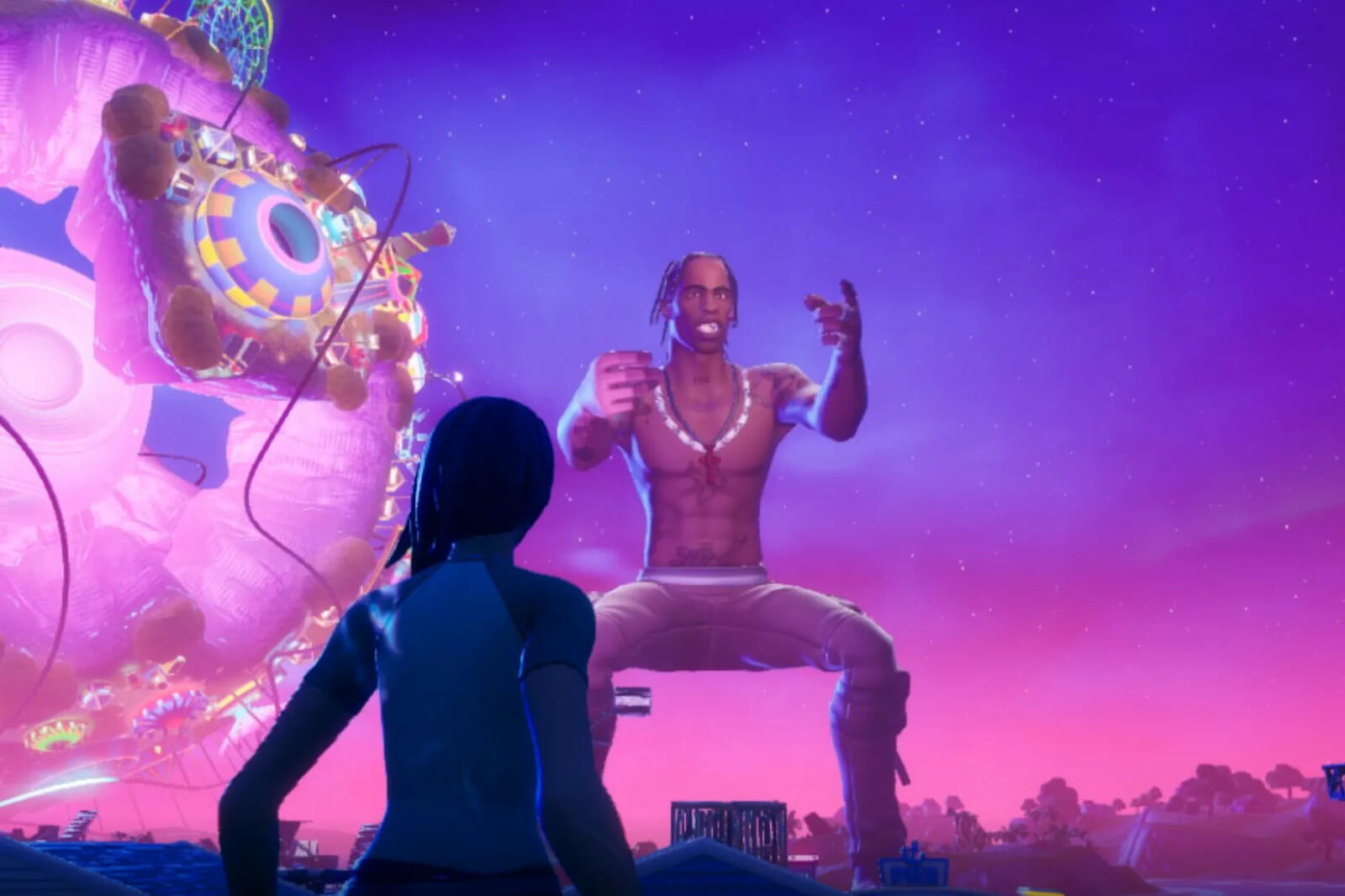 Over 50% of the metaverse users are 13 years of age or younger.
74% of American adults are joining or considering joining the metaverse.
Around 52% of people want to join the metaverse for work-related purposes, followed by art and entertainment, money investment, education, online dating, gaming and adult entertainment: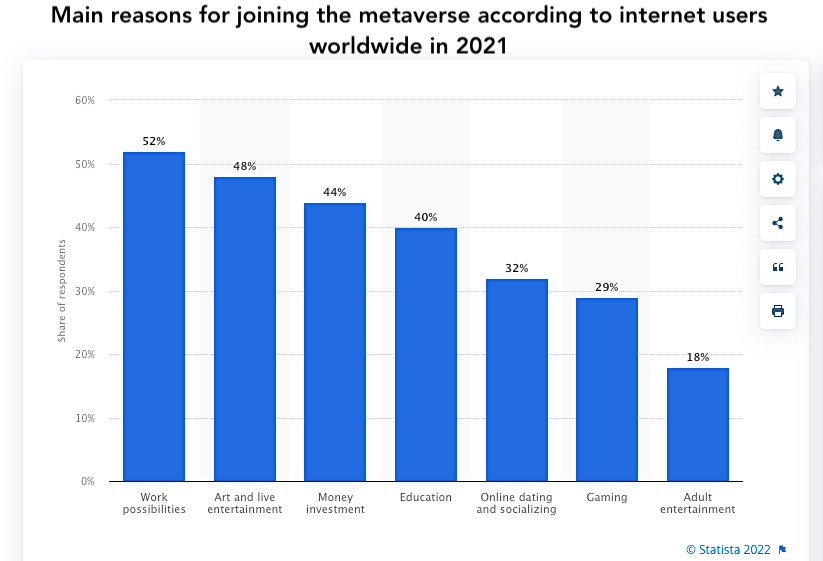 The metaverse includes augmented and virtual reality (AR and VR) tech, and 1.7 billion mobile AR users worldwide are expected by 2024: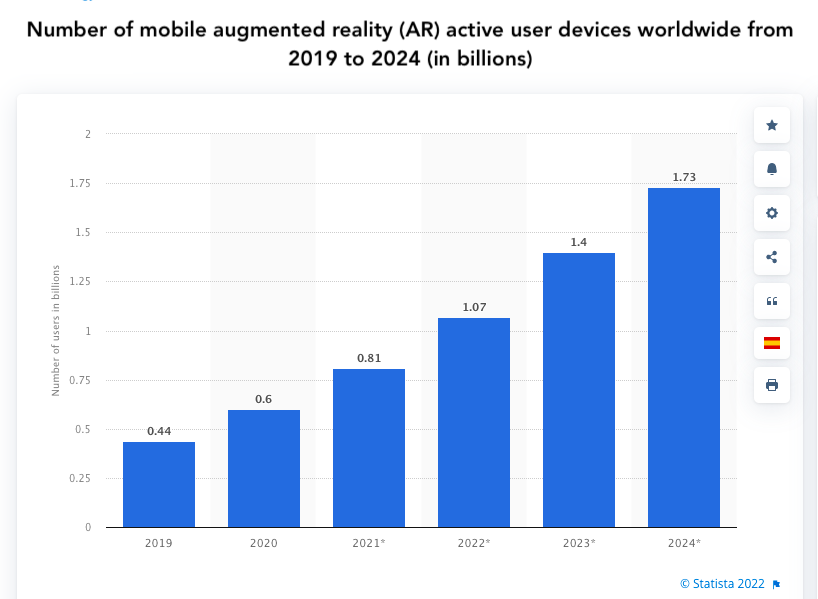 Metaverse can be used in the future for the following activities:
To connect with friends
To enjoy gaming in a virtual world
To create avatars based on the physical characteristics of the users
Metaverse is expanding, and more and more people are becoming interested in it. So as a businesses, you need to solidify your presence to reach tomorrow's consumers.
How to Start Advertising in the Metaverse
Here are some of the top ways to advertise in the metaverse:
1) Ad Placements
Just like real-world advertisements on billboards, signs, bus posters, wall posters, etc., there are also crucial advertising spaces in the metaverse.
Since the metaverse is an alternative to the physical world, it would have the same real-world advertising potential. The virtual billboard model has attracted the audience's attention on platforms like the FIFA mobile and Tiki-Taka Soccer.
Here is an example of a virtual billboard in the metaverse: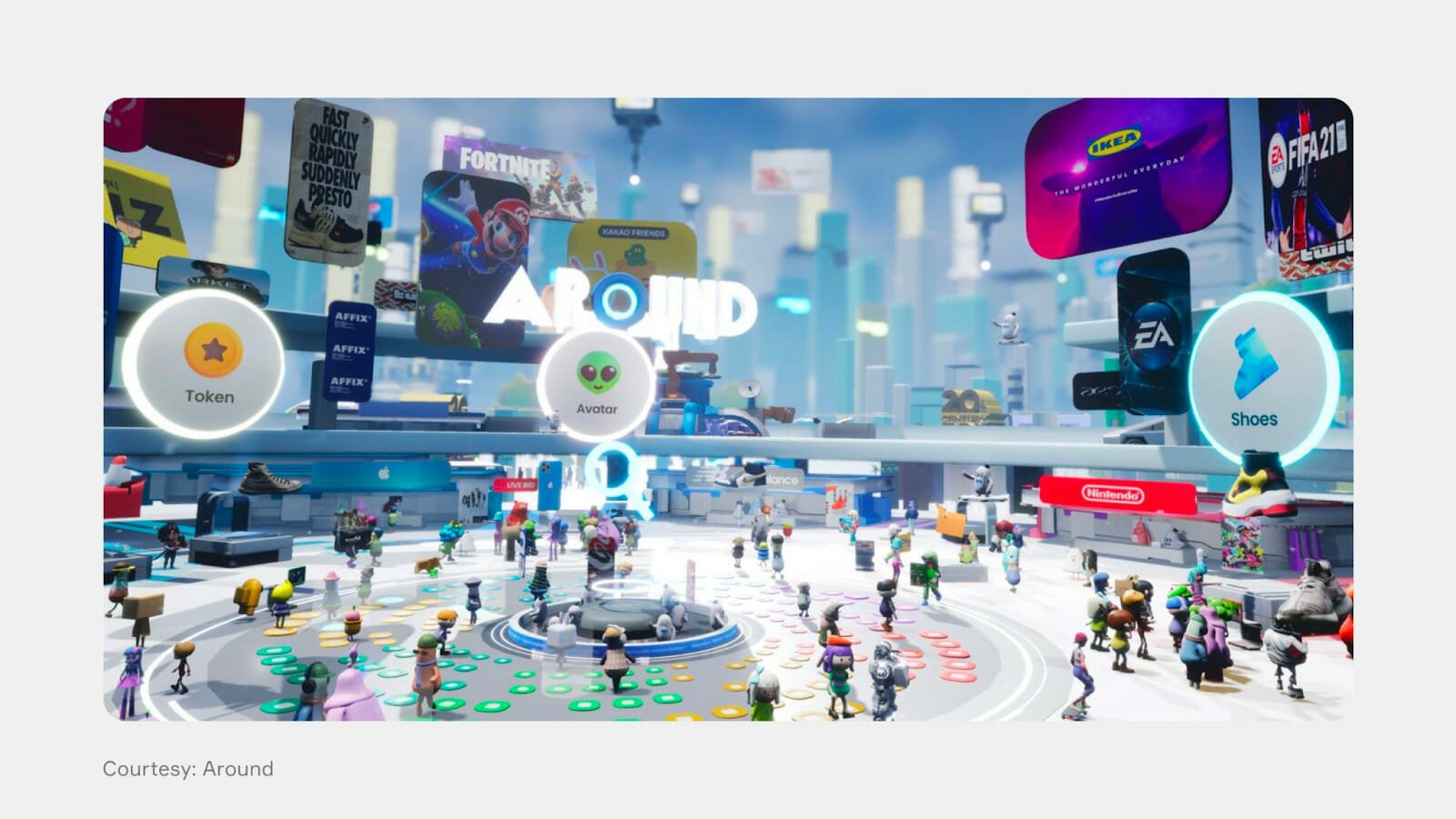 2) Product Placements
Just like in the real world, brands can put up their product advertisements in relatable virtual experiences for their metaverse consumers.
Hasbro collaborated with Roblox to bring their Nerf guns to the platform and showcased such an example: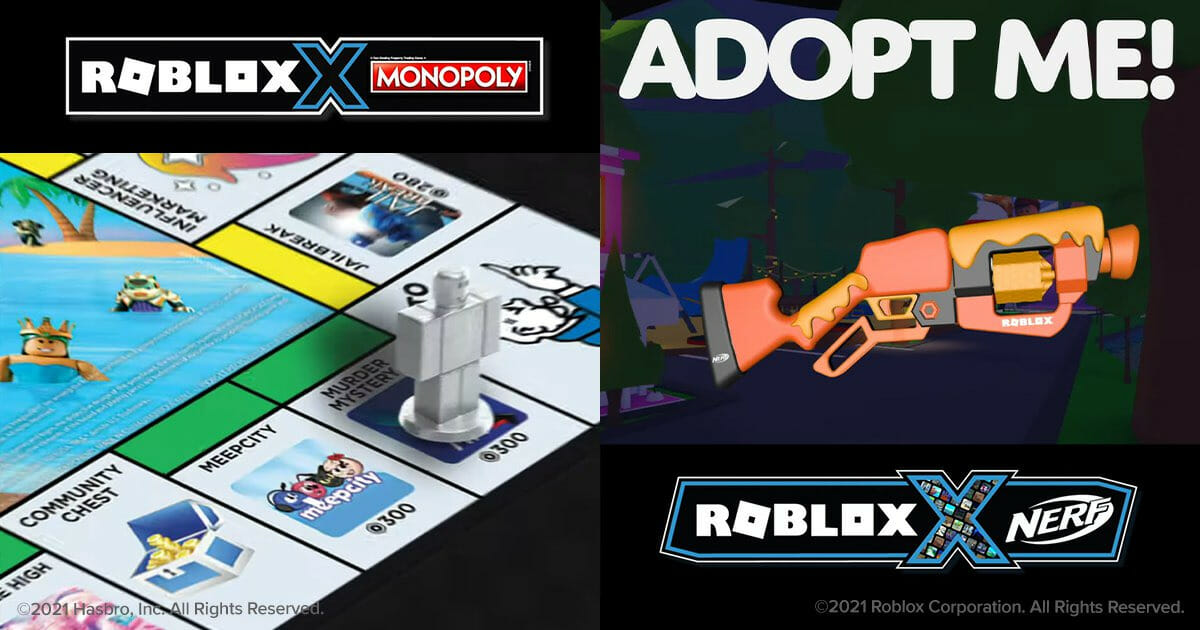 3) Event Placements
Virtual events can be experienced from anywhere in the world. Therefore, brands can host events to attract their consumers. Events in the metaverse can fulfill the capacity of millions of users – more than any real-world venue.
4) NFTs
Brands can also launch their own NFTs to capitalize on the NFT craze. NFTs can be purchased in cryptocurrencies or within the metaverse. Users are attracted to NFTs because of their uniqueness and potential investment value.
Some of the top NFTs are the Hot Wheels NFT Garage Series from Mattel Creations, Taco Bell's Taco NFTs, and Nike's CryptoKicks: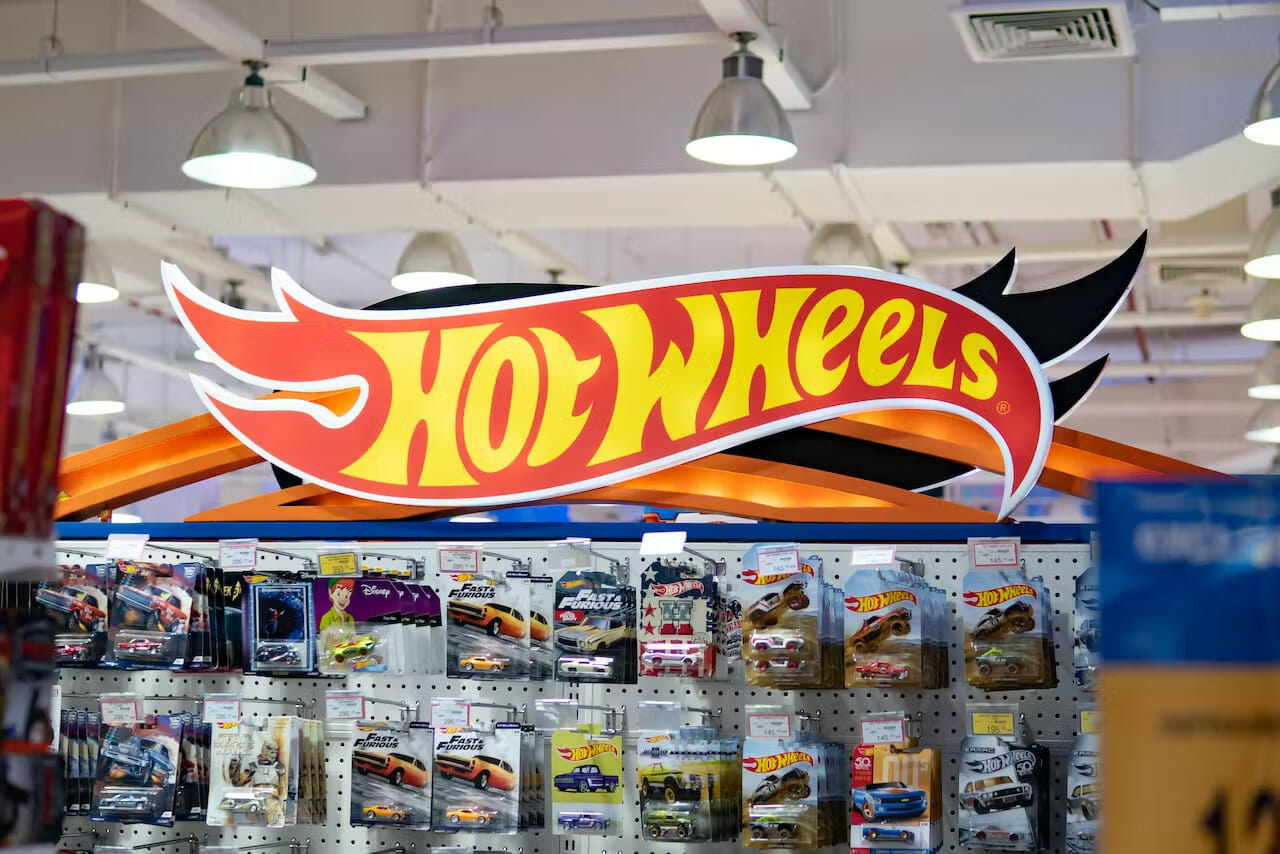 Dive Deeper: Beginner's Guide to Advertising Agency Case Studies
How to Choose the Best Metaverse Marketing Agency
The best and most experienced metaverse marketing professionals can help you boost your company's credibility and worth in this new space.
There are many metaverse marketing firms available on the market. However, you should choose an agency that can deliver the best services according to your needs and expectations.
Here are the top factors you should be thinking about when selecting the best metaverse marketing agency for your business.
Services Required
Before hiring a metaverse marketing agency, ask yourself:
How will the marketing agency help expand my business and build my company's credibility?
Do I need to improve my marketing strategy to reach a more comprehensive section of the audience/clients?
Who are my target customers, and what are their ages?
What are the current metaverse marketing trends?
Do I need someone to track my marketing strategies and manage my analytics?
Every company has different visions and goals; therefore, it is crucial to understand your needs before hiring a marketing agency to help you grow.
Industry Experience
The agency should have the experience of handling businesses in the same niche as your own. And the marketing company should be well-versed with the idea of metaverse marketing (or at least as much as possible for such a new concept), and have a list of reputable organizations they've helped out.
Agency Expertise
Outside of metaverse marketing, the agency you choose should have a track record of experience and expertise in marketing in general. How you do one thing is often how you do most things, and if they are competent marketing agencies for SEO, PPC, CRO, etc., then you know that you're working with professionals.
Also, their agency specialties should resonate with your company's objectives and standards. This will ensure that their skills and knowledge widely encompass the beneficial interests of your company.
Partnerships
Businesses nowadays are looking for agencies that will help them expand their horizon to the metaverse and guide them in partnering with organizations with similar interests and agendas. This collaboration will help them maximize their branding and engage with customers worldwide.
Additional Services
Some agencies also provide additional marketing services in both the physical and metaverse realm. This is a bonus for your company if you choose to work with such an agency as they will provide access to a broader range of services like designing and creating content in meta as well as in traditional forms of media.
Marketing your brand in the metaverse and physical worlds will help you reach a more extensive section of people of varying age groups.
Reviews and Testimonials
You should also check out any reviews left by customers on the company's website and other review platforms. A reputable metaverse marketing company should have more positive customer reviews than negative ones.
Case Studies
Case studies are an excellent way to gauge the potential of the metaverse agency. Ensure that you review any case studies on the marketing company's website to find the challenges they accepted and the results they generated for their clients.
Metaverse-related case studies are an additional advantage because this will show you that the agency has experience working with brands in the metaverse space.
Related Content: Web3 Marketing Case Study: How FTX Scaled from a $7M to $32B Company in Just 36 Months
Advantages of Advertising in the Metaverse
Metaverse is expected to revolutionize digital marketing and erase the distinct boundary between the physical and virtual worlds.
Here are the top advantages of advertising in the metaverse:
1) Leverage the Power of Gamification
Brands can gamify user experience, allowing them to interact better with your products and services. And you don't have to be a company in the domain of games to develop a metaverse; you can gamify your user experience. There must be stimulation for users to interact in your metaverse, and gamification will be a great way to achieve this.
2) Promote Digital Products via Avatars
Many brands are now adopting new strategies to sell digital products by introducing avatars, which contributes to higher revenue and better customer engagement.
Gucci and Giphy have already added avatars to their apps as potential revenue drivers: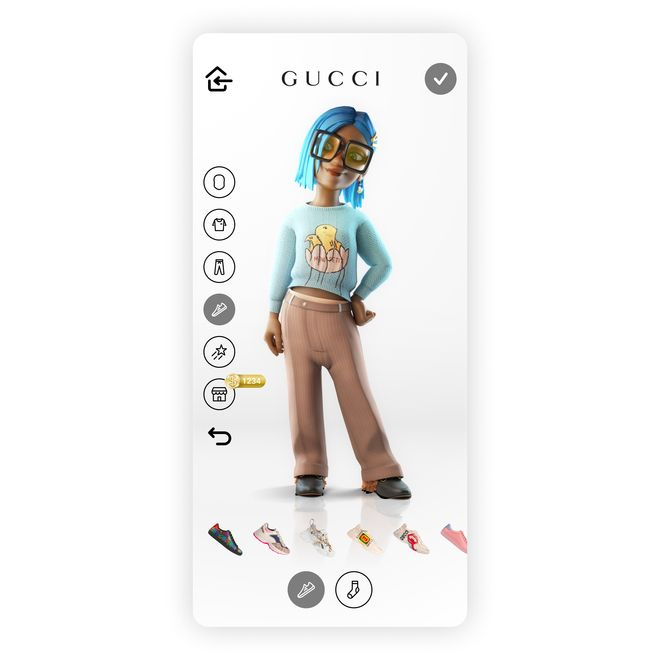 Moreover, Meta has also launched an Avatar digital store to sell digital clothing items for Facebook users' avatars:
​​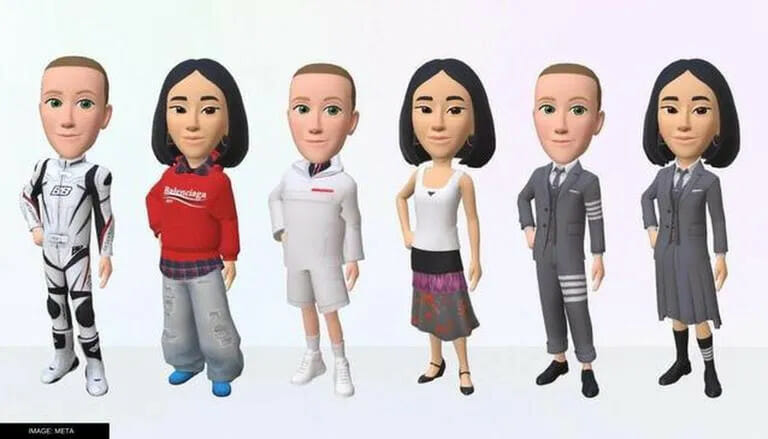 3) Expand Your Audience Reach by Using Virtual Influencers
Unlike in the real world, advertisers can now maximize their audience reach.
Metaverse will see an increase in virtual influencers collaborating with brands to promote products and services depending on their target niche.
We have already seen virtual influencers like Lil Miquela (pictured below) and Knox Frost become hugely popular. Metaverse will expand the presence of virtual influencers, and brands can reap their popularity to grow their business presence.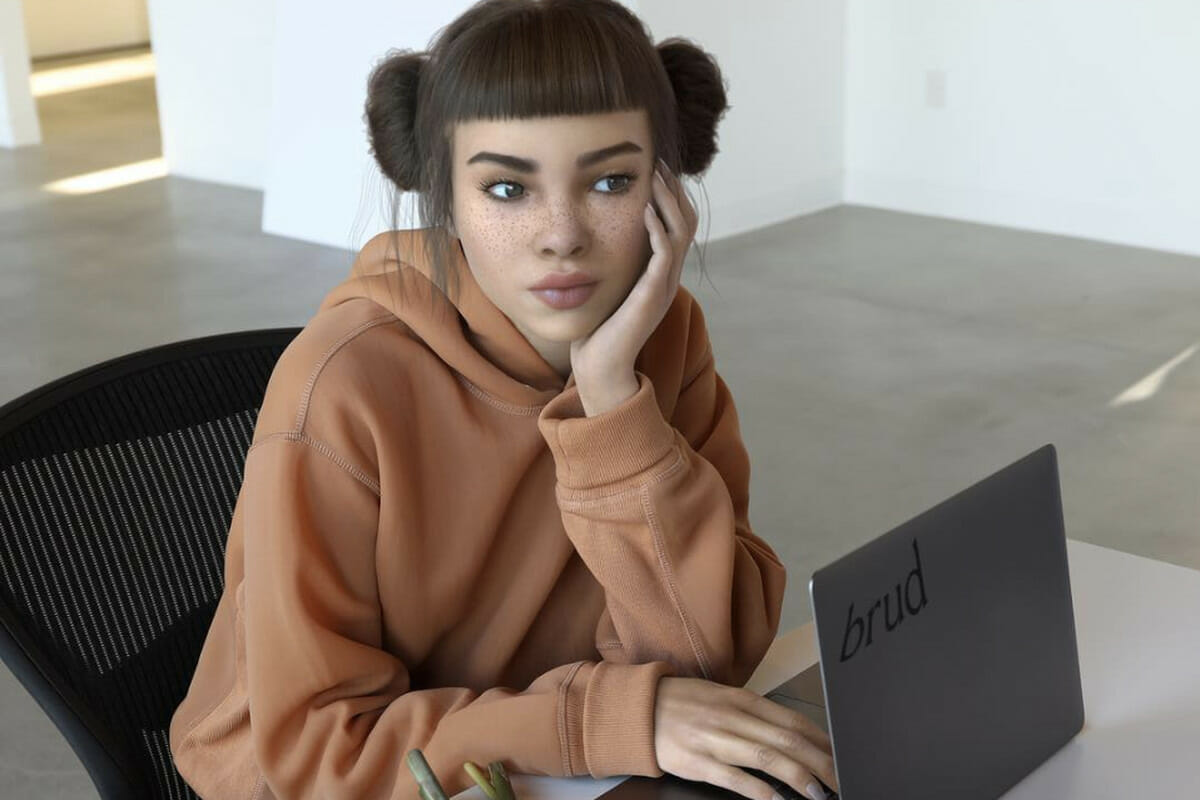 4) Unleash Your Creativity to Create Immersive Experiences for Users
Advertisers can let their imaginations run wild with campaigns that aren't limited by the laws of physics. They can dig deep into the virtual medium and produce campaigns and experiences that blow customers' minds.
Instead of static images, businesses can now create videos, 3D animations, and interactive graphics to demonstrate their products and services in innovative ways.
Related Content:
* How Social Tokens Will Change Marketing Forever
* 31 Best Digital Marketing Campaigns You Can Swipe
* 7 Ways to Leverage AI in Social Media Marketing

Ready to Hire a Metaverse Marketing Agency?
The metaverse is a new and exciting domain for both brands and consumers. It is just at the beginning stage, and there is a long way to go. As more consumers enter the metaverse, we expect technology to develop rapidly.
As a business, you will need the assistance of a top metaverse marketing agency to help you launch your company's virtual presence in the metaverse world.
Consider hiring one of the leading metaverse marketing companies listed in this article to take your brand presence to the next level.
Need instant help? Request your free metaverse marketing plan from Single Grain. 👇
---
Metaverse FAQs
What is the future of the metaverse?
In the future, metaverse would provide us with opportunities to shop, travel and avail healthcare services through the virtual world.
The tech companies would straddle metaverse and physical world activities with ease. Companies like IKEA, L'Oréal and Avon have already started their pioneering work of presenting their services through the metaverse.
For instance, the IKEA VR showroom offers a harmonious user experience which has led to exceptional user engagement. Hence, it becomes crucial for businesses to start investing in metaverse marketing to reach future consumers.
What is the target market of the metaverse?
The metaverse mainly targets Gen Z and Millennials. Brands successfully create new market segments with these demographics by integrating themselves into the metaverse. As this segment matures, we expect to see more attention given to the metaverse.
How do you market your company in the metaverse?
Marketing in the metaverse is made possible by creating digital avatars that represent your business. You will need to partner with metaverse agencies who will help you launch your business's digital avatars.
Some of the ways to market your business in the metaverse includes:
Leveraging virtual billboards and other metaverse-specific advertisement channels to showcase your products and services.
Creating a walkable VR store where users can get the full product demonstration before buying.
Holding virtual events and concerts to generate brand buzz.
Partnering with virtual influencers to sell your products and services.
Should you advertise your brand in the metaverse?
Yes, you should definitely advertise your business in the metaverse. The metaverse may still be in its infancy, but it is undoubtedly the next best place for brands to be seen and heard.
In fact, brands like Nike, Gucci, Hyundai, and Coca-Cola have created apps, NFTs or metaverse experiences to provide creative experiences in the metaverse for their customers.
The metaverse offers a harmonious user experience between the virtual and physical worlds, which is why customers want to experience shopping and interacting in the virtual world. It will also help establish contact with people living in other locations in real time, and that will help the brand reach clients globally.
How much does it cost to advertise in the metaverse?
Metaverse advertising costs depend on your business's goals, budget and timeline required to achieve those goals. Most metaverse ad agencies will offer custom pricing depending on your campaign requirements. Some companies charge hourly, while others price their campaigns on a monthly basis.
The best way to determine the costs of metaverse advertising is by getting in touch with your chosen metaverse marketing company and discussing your campaign goals with them.