Networking today doesn't cost you an arm and a leg anymore. Welcome to the world of Social Media – it brings more than 4.2 billion social media users to you. Imagine how many of them could be your potential customers!
But if you are not doing as great as your competitors are, you need to up your social networking game.
We are well aware of old-fashioned, but still effective, in-person networking, either to promote the brand, collaborate or reach to new customers. Now, such networking techniques are being overpowered by reaching out via online mediums. And for all the right reasons!
In the past several years, social networking has increased rapidly among businesses:
What used to be a niche activity has turned into a phenomenon for business people for the simple fact that these social networking sites are capable of engaging billions of Internet users.
Pros and Cons of Social Media Networking
Like everything else, there are pros and cons of using social media for business purposes. There is no denying the fact that social media is a great place to be to engage your audience, build a friendly yet strong relationship with them and get potential customers through campaigning, but these come with a few drawbacks, too.
Businesses are putting their reputation on the line in front of billions of people and there are a few examples of disasters in recent years (we will be discussing a few in the following section).
On the other hand, there are some businesses who have grown massively through social media and built an entire network through one more of these sites.
Let's go through some of the pros and cons of social media networking for your business.
Learn More:
The Pros:
1) If You Are Authentic, People Will Notice You
Remember when Peel came out of nowhere and everyone started to see this brand of thin iPhone covers on Forbes, BuzzFeed and Business Insider as one of the most unbranded brands of this era?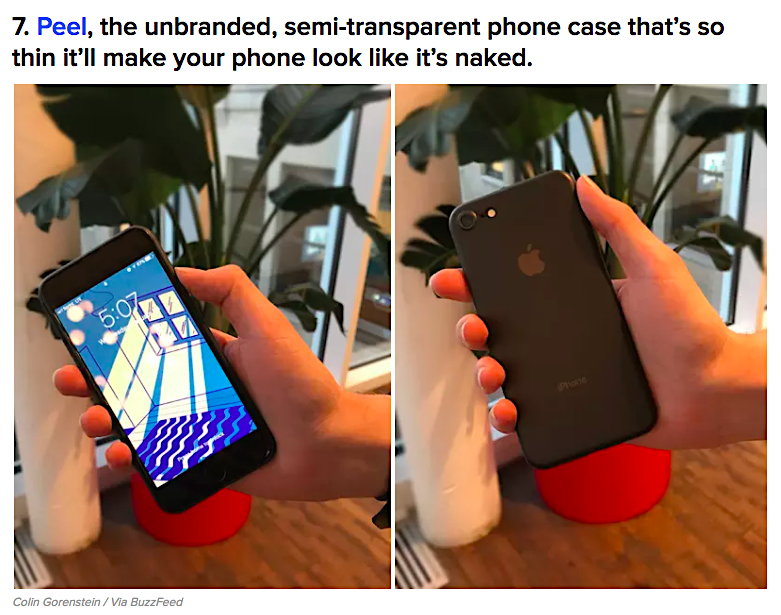 What Peel does is make simple Facebook Ad videos, keep a minimalistic Instagram feed and showcase their products in a very ordinarily manner. And their simple social marketing approach has allowed them to grow 16x since they started back in 2015: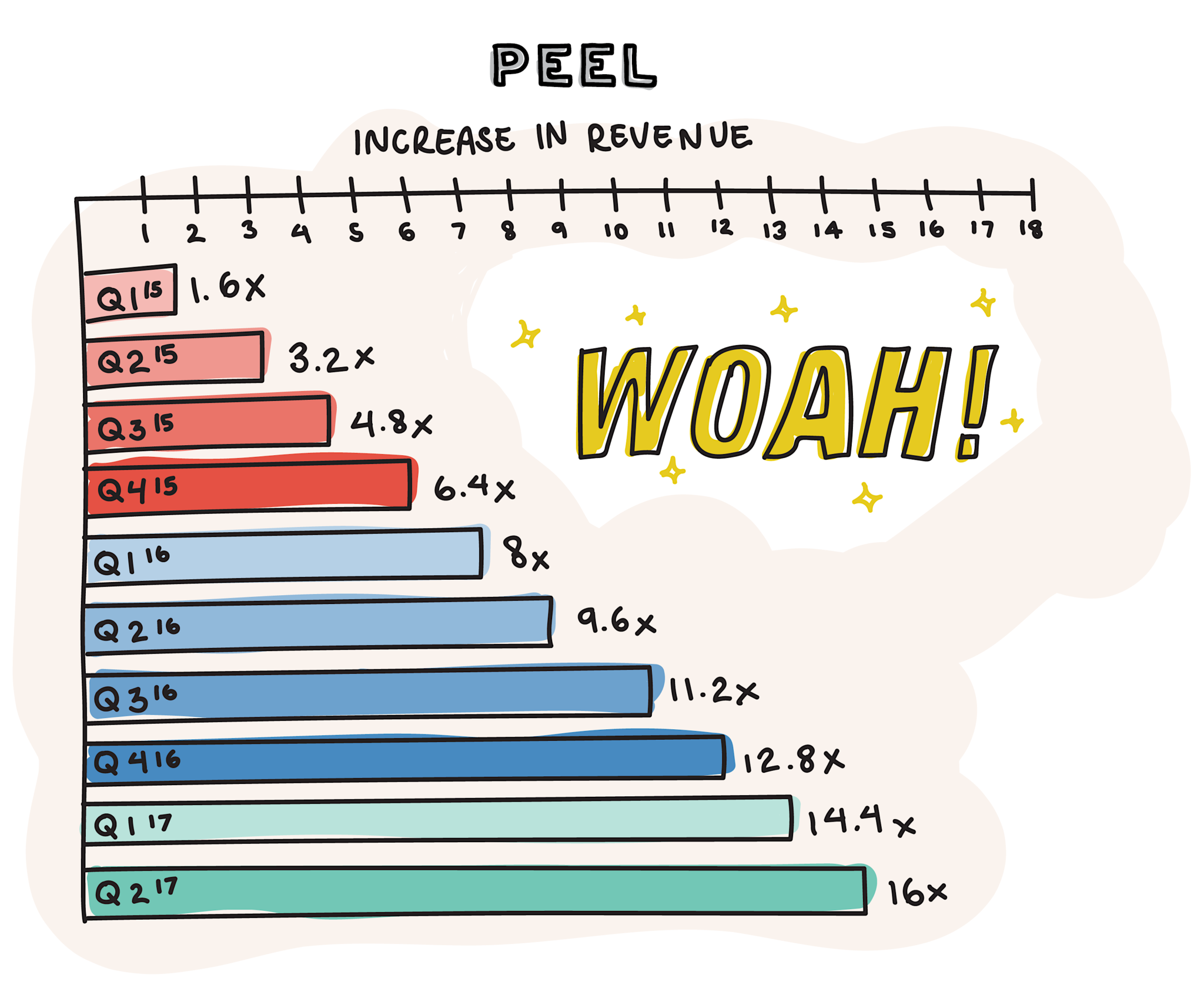 2) It's an Open Marketplace
You have tons of opportunities when networking online; you can either choose to engage your current audience or come up with an excellent campaign idea to grow it. Either way, you will be reaching out to a market full of potential buyers or existing ones who just need a little encouragement to help them make up their minds whether to buy from you or not.
Social media marketing and brand awareness works great for both B2C and B2B marketing purposes: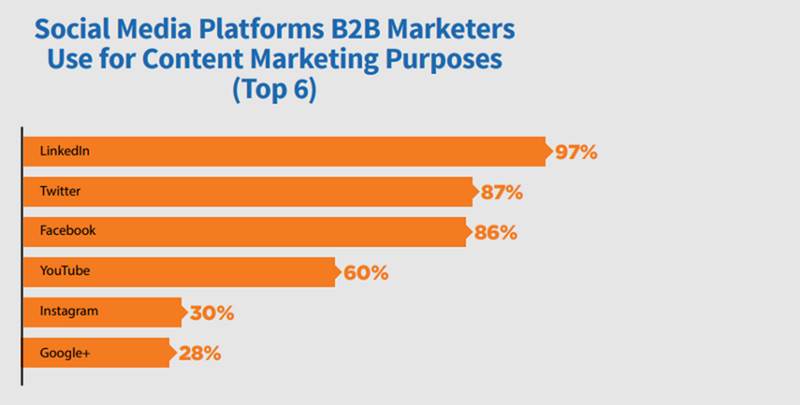 3) It's International
Social media is a great opportunity for growing businesses that are struggling to step into the international market, but afraid of risking too much investment into a geographic area in which they might not have a decent amount of buyers.
With such a vast reach worldwide, in cities or out in the suburbs or country, it's easier than ever to reach new prospects. Social media, and particularly Facebook, is used across the globe, with about 89% of monthly active users living outside of the U.S.:
You can always run a test campaign by setting up your demographics into a new region that you haven't marketed in before and then analyze whether or not it's worth your time, money and resources.
4) Social Media Costs Less but Gives More
You have probably heard a million times already that social media marketing costs way less than any other marketing medium you choose.
Be it TV, newspaper, billboards, ATL & BTL activities, etc., they will cost you a decent amount of money and might give you excellent ROI, but so will social media marketing and with a lot less financial investment.
Learn More:
5) Helps You Stay Ahead of Your Competitors
Almost all your competitors are there on social media. Some are doing great, some are struggling and some are simply dead. But the point is, you have the advantage of staying on top of your game by keeping an eye on their activities and bringing something refreshing and better than your rival brands to your target market.
6) You Can Go Crazy…
Have you ever had one those ideas that was completely out of the box and broke one or all of your marketing rules? Typically, the problem is that you don't know how your consumers will receive it or if the budget you spend will even be worth it.
I'm sure you can guess what the solution to this is….
When Maes Beer found themselves with this dilemma, they opted to use social media and launched a campaign that was unique and crazy: they offered a free barrel of beer to anyone with the last name "Maes" and a promise to share it with 20 of their closest friends.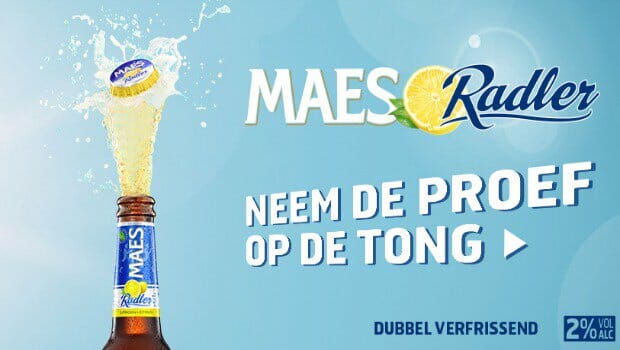 Guess what? This crazy idea got 7,000 people to change their surnames to "Maes" on social media, the beer company got themselves 75,000 likes in just a single day and 500,000 page visits within six weeks.
7) Build a Reputation with Your Customers
Social media lets you run a user-generated marketing strategy which not only helps you build a strong relationship with your audience but also gives people the opportunity to get more involved with your brand.
ASOS, a fashion brand, is a great example of this. They ran a campaign using Instagram as the platform (the hub of big and small fashion brands) with a hashtag called #AsSeenOnMe.
ASOS asked its followers to put this hashtag under a photo they posted while showing off an outfit bought from their store and get a chance to be featured on their official Instagram feed: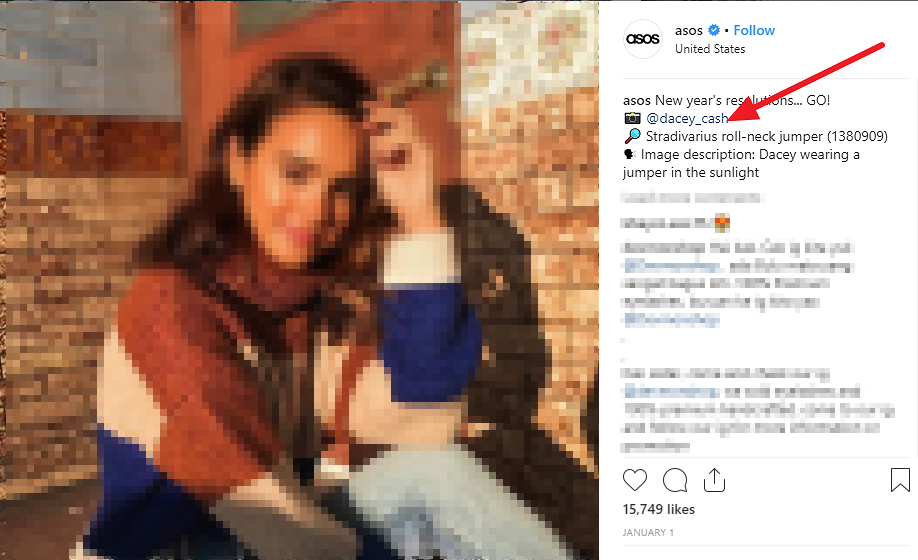 The idea was to develop an influencer-based marketing strategy which, as you can tell, is more focused on building a community rather than growing revenue: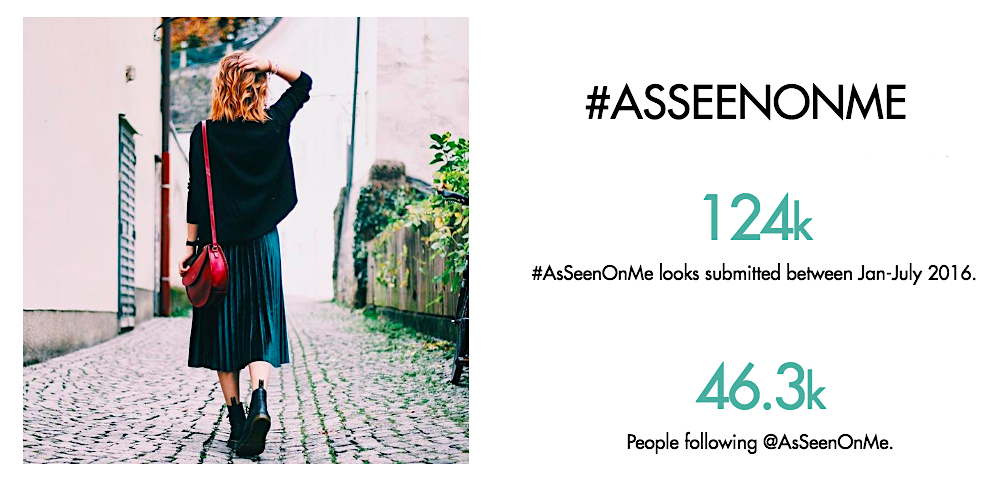 The Cons:
1) The Line Between Professional and Personal May Get Blurry
When using social media purely for business, it gets a little difficult to draw the line between business and personal. Most of the time, in order to get to know your audience, you will have to go above and beyond your traditional marketing in terms of vocabulary, tone and content.
This is where the line between personal usage and professional usage of social media can get blurry. Many big names have fallen into the social media pit so deep that they are still being used as an example of 'who not to be while social networking'.
For example, McDonald's stepped over the line into personal when it tweeted this message: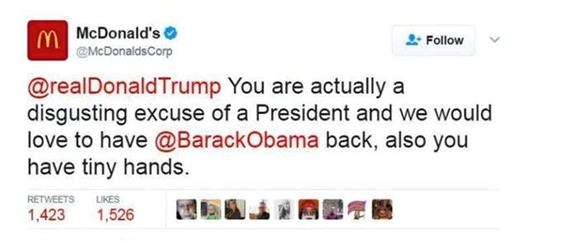 Smaller brands or companies that are known for their strong stances could've gotten away with this, but for a global, family brand, this tweet seemed too political and opinionated for a lot of people and it got a lot of backlash.
2) It Can Be Risky
Dove, a brand that is known for promoting realistic beauty standards and female empowerment, caused a lot of controversy by posting this ad on social media:
The message in this ad is that when a black woman uses one of their products, she turns white, completely changing her race. What were they trying to portray here? How do you think the audience must have responded to it?
Yes, you guessed it right – not very well! In fact, Dove not only removed the ad from social media, but apologized to people for conveying a racist message.
The actual idea of this ad was to show that the product is made for "Women of Color." Later in the video ad, the white model then turns into a Middle Eastern woman, but the three-second video clip of the ad missed making its point.
Rule #1 of marketing through any medium is to deliver a message that is crystal clear, whether it's a written article or a video ad, so that nobody can misinterpret your message.
3) Not Every 'Like' Means Something
While networking on social media, one thing should always be kept in mind: the budget you set for audience engagement and reach does not directly convert into a lead. Not every user who likes your post or follows you on Instagram or Facebook is a potential customer. For instance, if you run a sponsored ad to reach 1,000 people, your actual customers might be 10 or even less than that.
In order to transform likes into leads, you'll have to take some simple but effective actions, such as:
Engage with your followers (thank them for the like and respond to every comment)
Make purchasing from you on social media effortless (create a purchasing tab on the platform or link to your product page within the post)
Post how-to and product demo videos on your social channels (especially, but not limited to, YouTube).
Learn More:
4) Trends Can Be Hard to Keep Up With
The world right now is ever-changing, and so is social media. What works for you today might be absolutely useless next month!
Each time a massive trend comes out, your marketing team drops everything else to plan, execute and post within the same day or risk losing a chance to shine brightly among your audience. This is why social media trends are extremely hard to keep up with, but if you want to stay relevant, this is something you must learn how to do.
How Social Media Networking Helps Your Business Grow

Social media is one big market for all kinds of businesses, all across the globe. You have to have a social media account on at least one of the leading platforms to stay in the game. Here are some of the ways that social media can help your business grow:
Social media is all about how you portray yourself. So if the content on your channel is high quality and relevant, your audience will immediately assume that your product/service is good quality, too.
You get tons of opportunities to collaborate with other brands and social influencers.
Sponsorship becomes easier to get when networking online.
You can have a successfully running business online without worrying about all the logistics of running a physical store.
You get to reach out to your customers anytime, anywhere in the world.
Your marketing budget for online campaigns is a lot less costly and brings in a lot more leads.
Social media is mobile, so you can set up your ad for as many countries as you want and it will reach everywhere!
Are you a start-up? Good news for you! Social media can help you grow if used wisely.
If you are targeting your audience merely for engagement, then you are in the right place. On, social media, not everything you do is for ROI.
If you mess up – no worries! Social media is so dense with content that people easily forget things in a few days or so.
Learn More:
4 Tips to Improve Social Networking for Your Business
We have gathered some helpful tips for you to improve your social media if you are struggling to network efficiently.
1) Define Your Goals and Strategize Accordingly
Your strategy matters! According to Dogulin Digital, research conducted shows that 53% of business owners that use social media networking with a strategy have accomplished some of their goals and have grown as a result. Brainstorm with your marketing team and strategize what kind of content you will post to your social media platforms.
2) Evaluate Your Campaigns and Adverts
If keeping up with social media gets overwhelming, you can always hire social media evaluators – people who monitor your page views and engagement on social media sites to give you the analytics of what's been working and where you need to improve.
Dive Deeper: 10 Ways to Measure Social Media Engagement (Plus 7 Tools to Track It!)
3) Automate to Improve Efficiency
Social media is an excellent place to get in touch with your customers and let them know you are there.
Botsify offers chatbots for Facebook Messenger that respond to all your customer queries for you. Not just that, but it can also generate leads for you, take appointments and send auto-sequenced messages to your customers, which help you keep users hooked to a pre-defined message sequence.
For example, if your customer wants to make an appointment, all you need to do is set up a series of messages containing the required information with defined timings for them to get triggered within the conversation.
The feature is designed to ensure you get a qualified lead! Even if a user skips providing necessary information or leaves in the middle of the conversation, the chatbot will send them a reminder to complete it: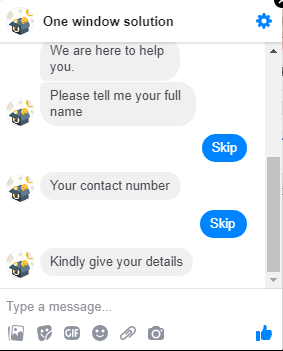 4) Schedule Your Posts Using the Right Tools
There are a number of excellent social media tools that let you schedule month-long content all at once, across multiple platforms. How cool!
Not only will you save plenty of time by planning and scheduling batches of social media posts, but you can also monitor your post analytics, track your links and create monthly reports from these platforms.
Some of the best social media optimization tools are:
However, I would recommend Hootsuite for scheduled posting as I personally use it and have not tried any other platform since then. Here's a little peek at my Hootsuite dashboard (it is as neat, uncluttered and user-friendly as it looks here!):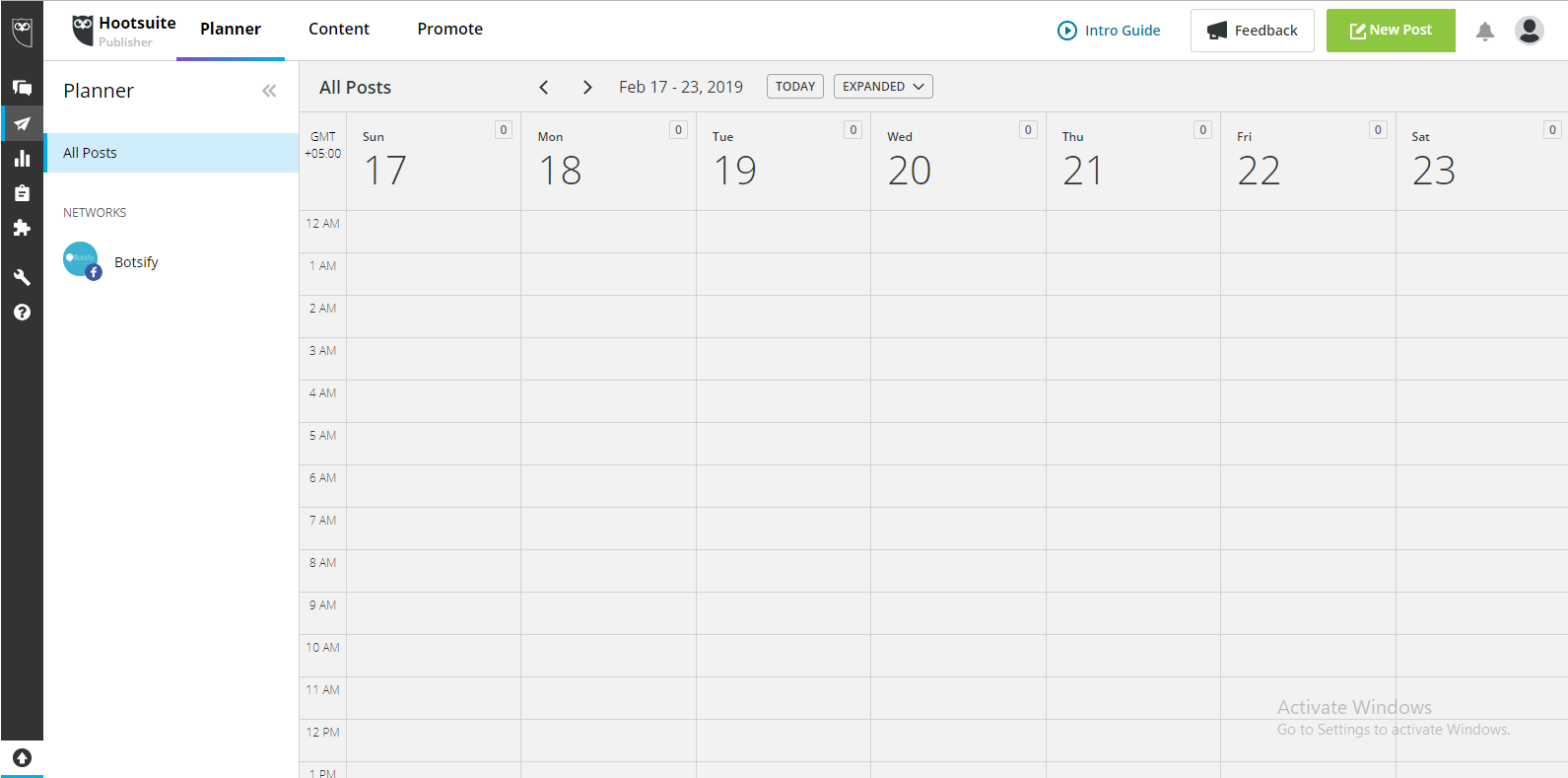 Once you start scheduling your posts, these tools will also help you know when to post what, when to reply to comments, etc.
Final Words
These days, consumers expect all brands to have a presence on social media – 63% of them, in fact. And 90% of social media users use Facebook, Twitter, LinkedIn, etc. as their preferred means of communication with a brand. 
So if you don't want the competition to leave you in the dust, you need to up your social networking game.