Just Do It: What We Can Learn from Nike's $39B Marketing Strategy
With over 1.15K stores globally, 76.7K employees, and $39.12 billion in yearly revenue, it's safe to say that Nike is at the top of the game right now.
What is it like to be the largest sneaker maker who keeps sales surging as the global economy slows? I've spent three wonderful days rambling around Nike's website and discovered that it is chock-full of emotions, real people, and true-to-life experiences inside. The site also boasts:
High-quality images
Full-screen background videos that send chills down your spine
Emotions and people expressing them openly
Social values
And, oh, the swoosh!
All that (and, I believe, a lot more!) makes Nike's marketing strategy so madly effective.
Let's take a closer look at the tactics that Nike uses to build brand awareness and expand globally.
Nike's Strategy: Overview, Stats & Facts
Everyone knows Nike. Even your granny does. But hardly anyone understands how mighty it is compared to other global brands out there, like Adidas, for instance.
So before we start digging into Nike's digital marketing strategy and tactics, let me share some stats with you:
Founded by Phil Knight and Bill Bowerman 55 years ago, Nike is now the world's most valuable apparel brand in the world.
Nike's brand name is not just a senseless sequence of letters. It is named after the Greek goddess of victory, speed and strength, also known as Winged Goddess. Nike's swoosh resembles a wing.
Nike has the largest market share in the athletic apparel industry in North America (around 27.4% and, until recently, had a whopping 96% of the market for basketball footwear), and continues to outpace the competition when it comes to sales:
Nike's Air Jordan brand of basketball sneakers

generated

over $3.14 billion

in the fiscal year ending May 2019, up 10% from the previous year.
Nike's designers are not afraid of being bold

 –

as evidenced by their "green grass" golf shoes that hit the market in January 2019: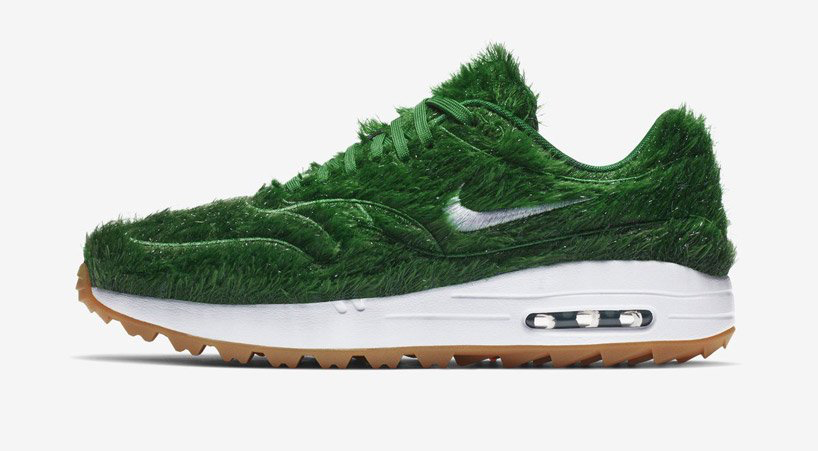 Their SEO strategy is also up to the mark. SEMRush shows that close to 60M users land on Nike's site monthly, spending around 7 minutes there and browsing almost 5 pages.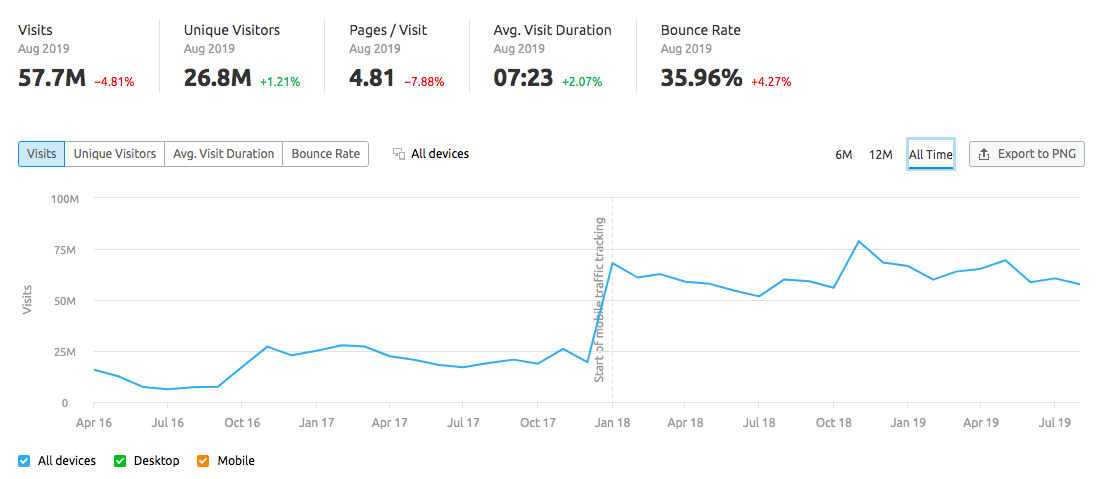 Nike's annual revenue keeps growing year after year. Some analysts predict that Nike's revenue will grow by nearly 25% through the fiscal year 2021 to $45.4 billion:
Impressive stats, right? Now let's see what strategies Nike uses to create so much buzz around their brand and continue growing amid stiff competition.
Related Content: 
Nike's Influencer Marketing Strategy
What distinguishes Nike from other shoe brands is that it taps into the power of influencer marketing the smart way.
Nike's audience is versatile. It consists of rockers and rappers, artists and thinkers, entrepreneurs, athletes and other individuals – and not just professionals, but regular people, too. So to speak to their target audience in the same language, Nike's ad campaigns uses a voice to which their consumers are likely to respond.
There's even a "sneakerhead" movement, of which Nike products are collectors' items! A sneakerhead is someone "who collects, trades, or admires sneakers as a hobby. A sneakerhead may also be highly experienced in distinguishing between real and replica sneakers."
Controversial Colin Kaepernick Ad Campaign
It's been almost a year since Nike made Colin Kaepernick one of the faces of its ad campaigns. The ex-NFL quarterback, best known for his quiet protest against police brutality towards African Americans by kneeling during the National Anthem, posted an image of himself with a quote and the #JustDoIt hashtag: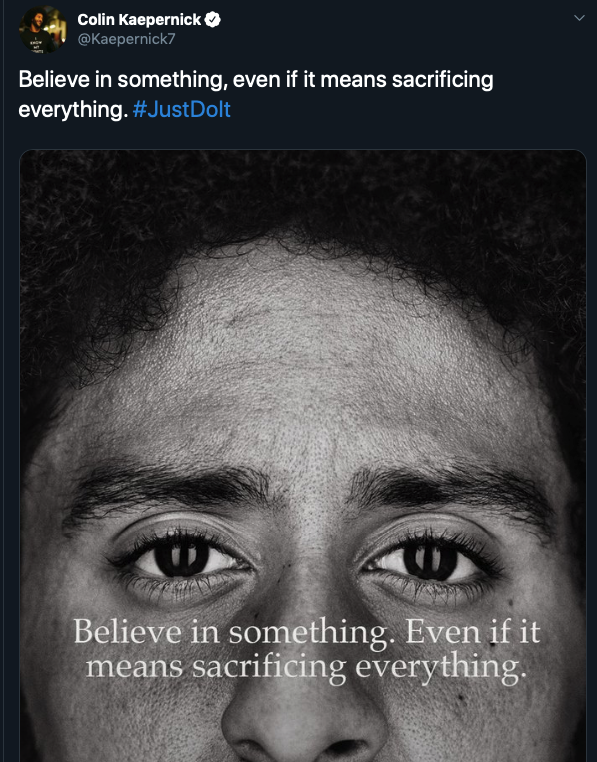 The results were amazing. Nike saw a 1,400% surge in social media activity and earned $6 billion in sales. Although there were a lot of negative reactions (like calls to boycott Nike products on social media), as the saying goes: all publicity is good publicity.
Women's World Cup Sponsorship
Back in July 2019, Nike turned the most-watched women's football match of all time into a vast marketing opportunity. Although Adidas was the official sponsor of the tournament, it was Nike who seemed to be everywhere.
They sponsored 14 out of 24 teams so that more than half of all players were wearing that mighty swoosh. And when the United States beat Netherlands 2-0 to retain Women's World Cup title, Nike was ready: Just a few seconds after the match ended, they released an ad celebrating the U.S. women's team:
The results? Over 5.3 million views on the @nikewomen Instagram profile, almost 5 million views on YouTube, and more than 22.5 million views and 97K retweets on Twitter. And, yeah, jersey sales were 500% up in 2019 compared to the 2015 World Cup.
Partnerships with Athletes: Justin Gallegos and Serena Williams
Nike was born to inspire and motivate. That's what they did back in October 2018 when they signed a three-year contract with Justin Gallegos, the first-ever pro athlete with cerebral palsy, thus getting lots of attention with users praising the brand:
Half a year after that, they released Dream Crazier, a video narrated by Serena Williams, an American tennis player who inspires women to not be afraid of expressing emotions, mastering "men-only" sports or being "too good":
You can't become the world's most successful brand by staying in the past and refusing to keep up with the times.
Collaborations with Rap & Hip Hop Musicians
Rappers are the new athletes when it comes to Nike advertising. It all started with the official Air Yeezy and Air Yeezy II sneaker collaboration between Kanye West (whose nickname is Yeezy) and Nike back in 2009 — the retailer's first full collaboration with someone other than an athlete. Released in three colors, this sought-after sneaker model reflects West's unique style: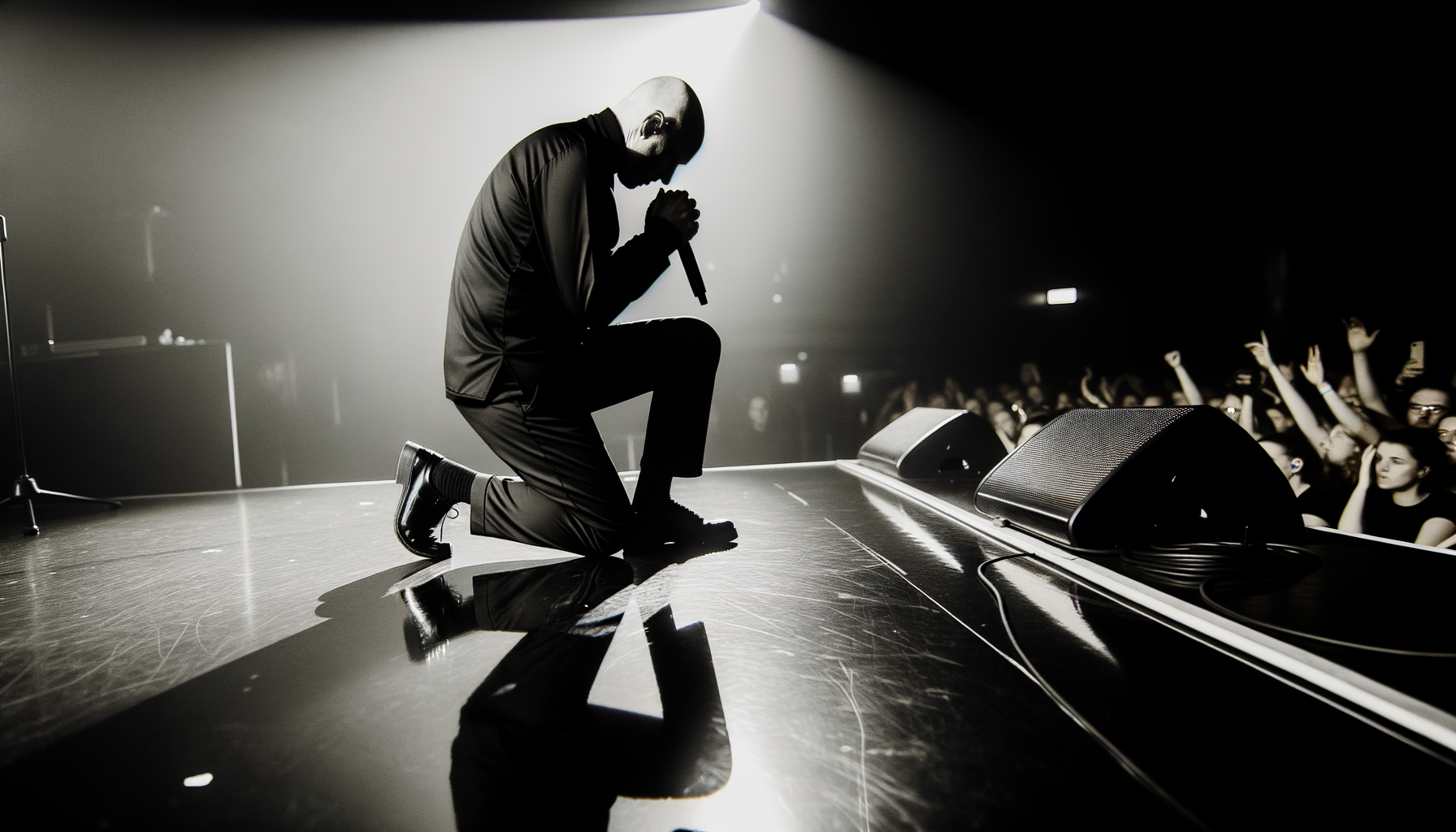 Nike also put out a three-part Artist Series in which they collaborated with N.E.R.D (Pharrell Williams, Chad Hugo and Shay) and released their limited-edition Dunk High 'Pharrell' sneakers with a brain logo on the heel. (The other two additions to the series were NYC graffiti artist ESPO and actress Halle Berry.) They issued just 1,050 pairs of these sneakers (which now go for about $700!).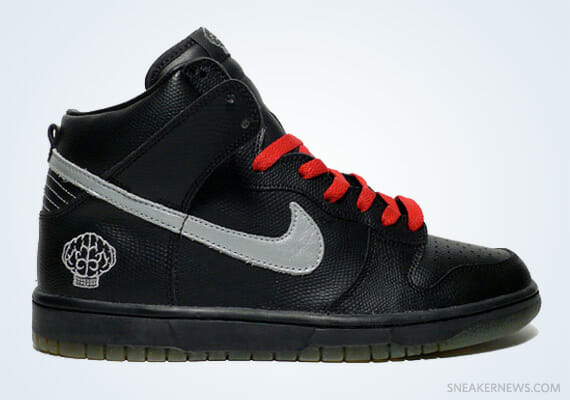 Now Travis Scott is on stage, too, with Nike Air Force 1 Low 'Cactus Jack', constructed of suede, canvas and leather panels marked with abstract patterns: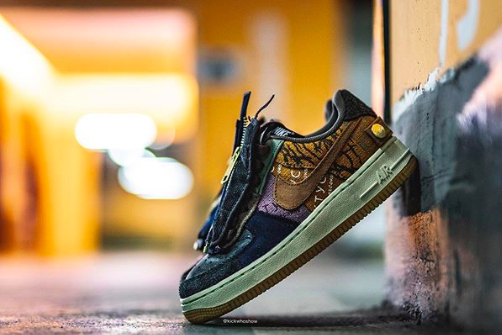 Nike also partners with up-and-coming rap musicians and other local influencers, who all contribute greatly to Nike's brand awareness.
Partnerships with Fashion Designers
Combining sportswear with fashion, Nike develops products that become worldwide trendsetters. And fashion is nothing without fashionistas. With that in mind, Nike partners with such designers as Virgil Abloh and Tinker Hatfield.
Tinker Hatfield, one of the world's most renowned sneaker designers, joined Nike 38 years ago and is now Nike's VP of Design and Special Projects. He has designed many of Nike's classic sneakers, including the Air Jordan III-XV, the Nike Air Max 1 and the Nike Air Safari, and the success of these shoes are because he wasn't afraid of "pushing the boundaries of technology and contemporary sneaker design…. Without Hatfield and his game-changing designs, Nike would likely be a very different company today."
Hatfield's newest design: the Nike React (2019):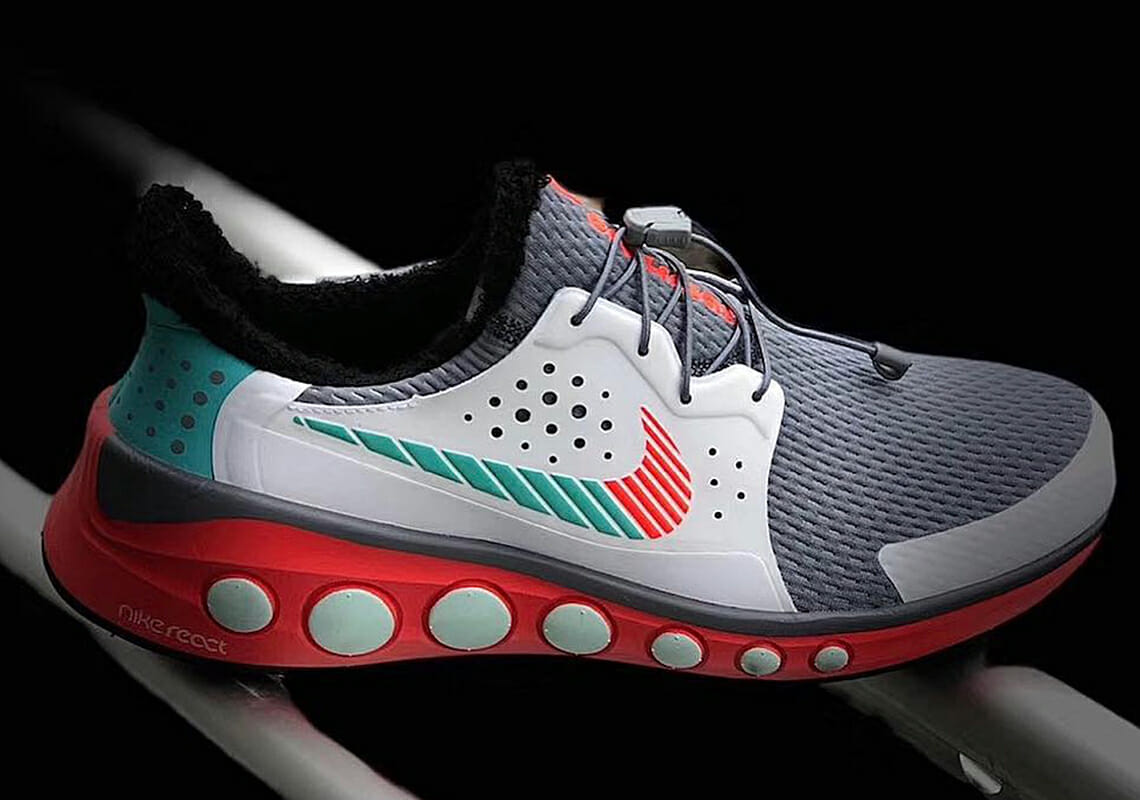 Another collaboration is between Nike and Virgil Abloh, an American fashion designer, artist and DJ who has been the artistic director of Louis Vuitton's men's wear collection since 2018.
He designed a collection for Nike called "The Ten" in which he re-designed a variety of the company's best-selling shoes. Highsnobiety readers voted Abloh's Nike Air Jordan 1 "Chicago" design the best sneaker of 2017.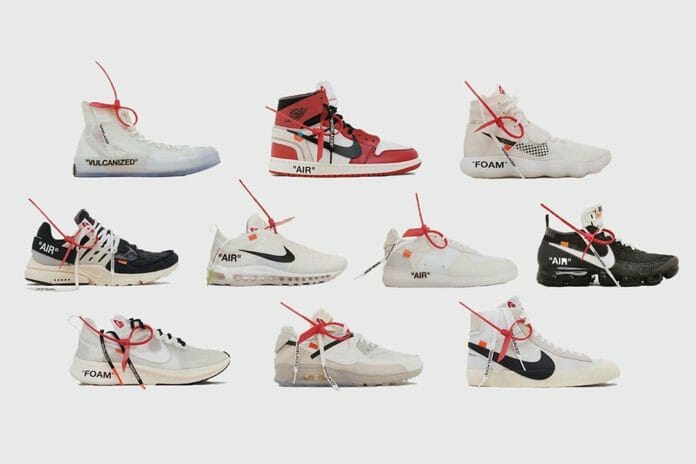 Quirky Influencer Campaigns by Nike
Have you seen Nike's SpongeBob SquarePants Sneakers (released in August 2019)? I haven't. Until today.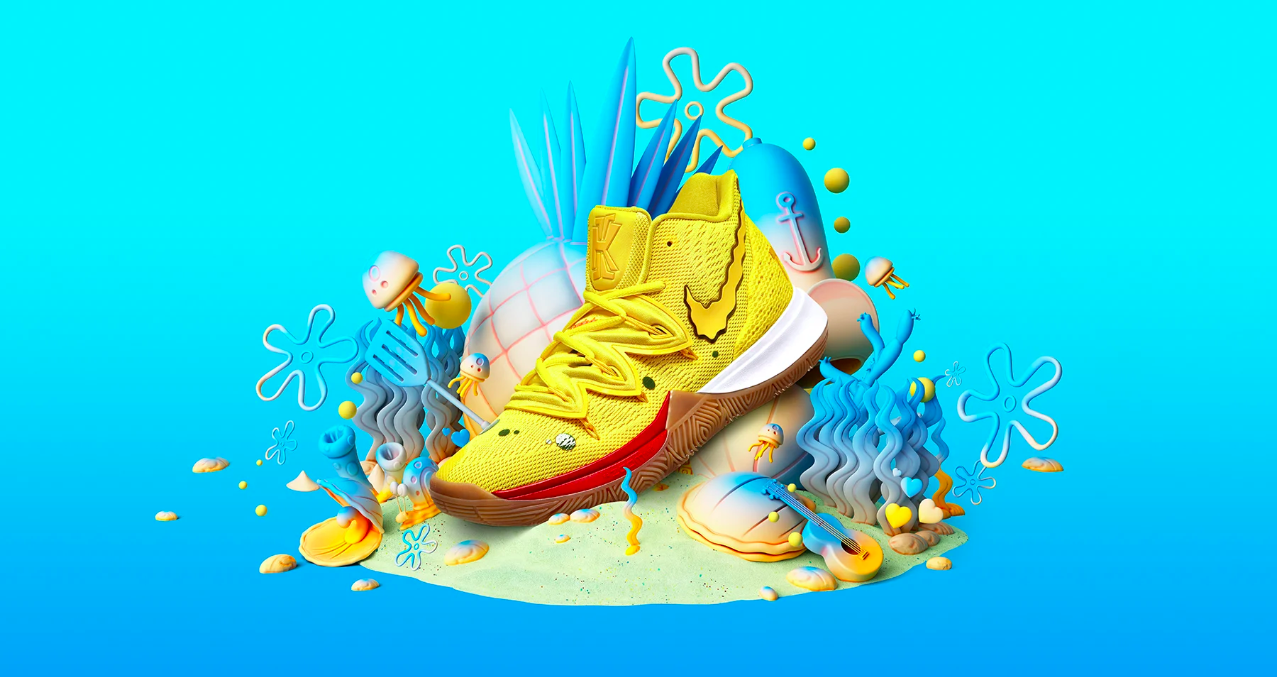 This is another example that Nike is no ordinary, corporate brand; they're willing to show off their personality and quirky tastes. NBA star Kyrie Irving teamed up with Nike and Nickelodeon to produce a SpongeBob SquarePants-themed collection of sneakers and apparel. Why? Because he's a big fan of the popular cartoon. From a marketing perspective, this is a genius way of broadening your target audience to kids (and adults!) who are not specifically sports fans.
Released on August 10, 2019, this shoe was already sold out by the beginning of September. 
Dive Deeper:
User-Friendly Interface of Nike's Online Store
Okay, enough with Nike's collaborations and partnerships for now. Let's take a look at Nike's website to see how their intuitive layout and user-friendly navigation creates a pleasurable experience.
Video
The first thing that catches your eye are the videos, which are everywhere — on the homepage, category pages, social media accounts, etc. The most impressive part is that videos replace many of the product photos so that you can see the product in action (it's hard to see, but hit the white play button in the center below):
Dive Deeper:
Long-Form Video Content
In addition to the short video clips, Nike creates long-form video content. Their YouTube mini-series (7.4 IMDb user rating) called Margot Vs. Lily, who are night-and-day sisters, is a way to reach out to a younger female demographic – a core group of shoppers.
Rather than sell to these women, however, they've created a legitimate series with the help of Hollywood writer Jesse Andrews (Me and Earl and the Dying Girl) and director Tricia Brock (Girls, The Walking Dead) – and just happen to dress their actors in Nike gear.
Professional Lifestyle Photos
For static images, they use high-quality lifestyle photos on their website that are stunning. Products are shot from various angles to show details, durability and quality.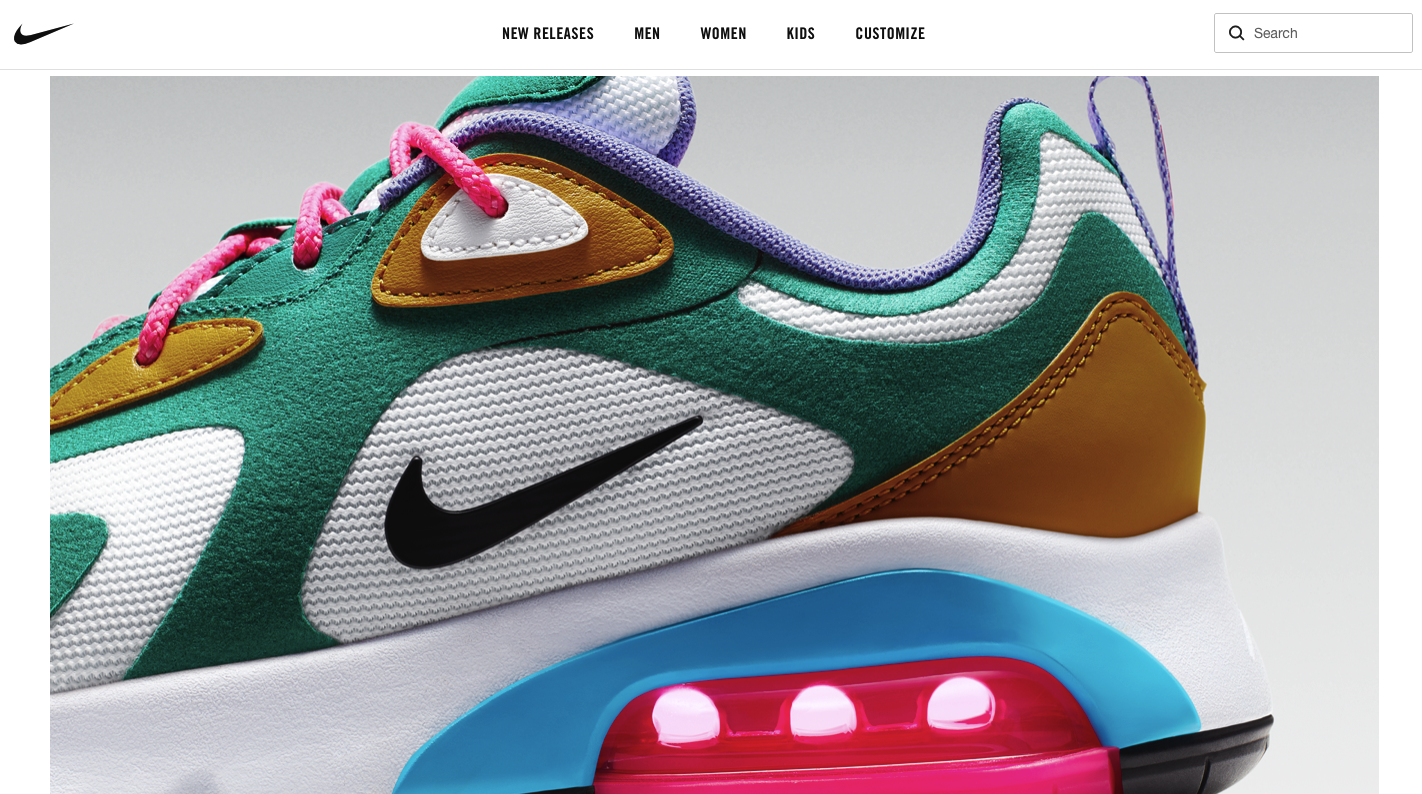 Dive Deeper: Overlooked SEO: Optimizing Images and Video For Search
Personalization
I've never even thought of getting a new pair of sneakers for myself until I saw Nike's Psyched by You collection (a collaboration with International Girl Crew) that lets choose your tongue logo, swoosh, laces, base, and so on. These options for customization are likely to attract new consumers, like me, previously indifferent to sportswear.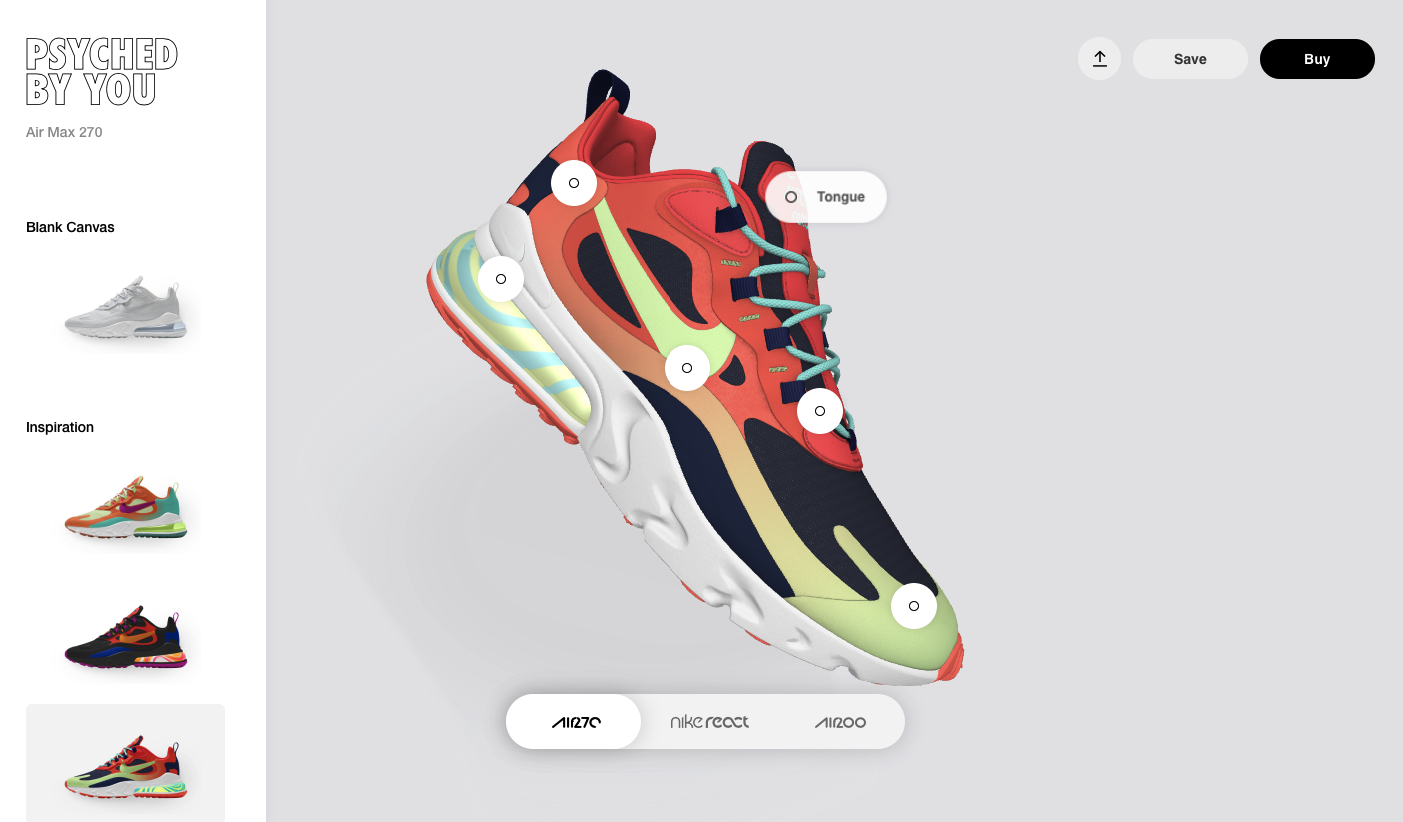 Dive Deeper:
Easy Social Sharing
Nike's website also offers various social sharing options that require minimal effort. Designed your sneakers? Awesome. Save it on the website, share the link with your friends, or just post it on Facebook.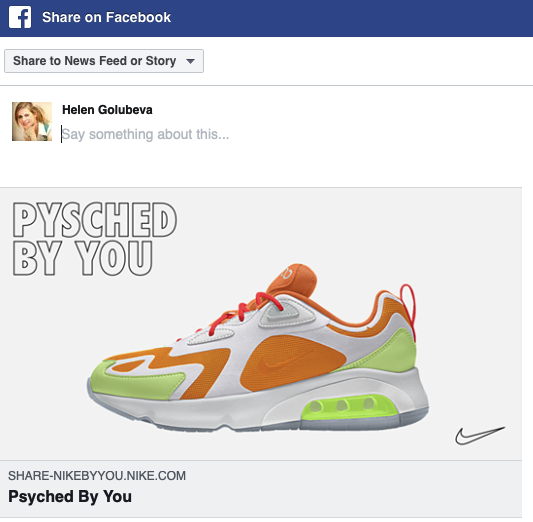 Nike leverages the power of social media to make the shopping experience more immersive. Mentions on Instagram, for instance, are displayed on the website to provide new consumers with more info about the product: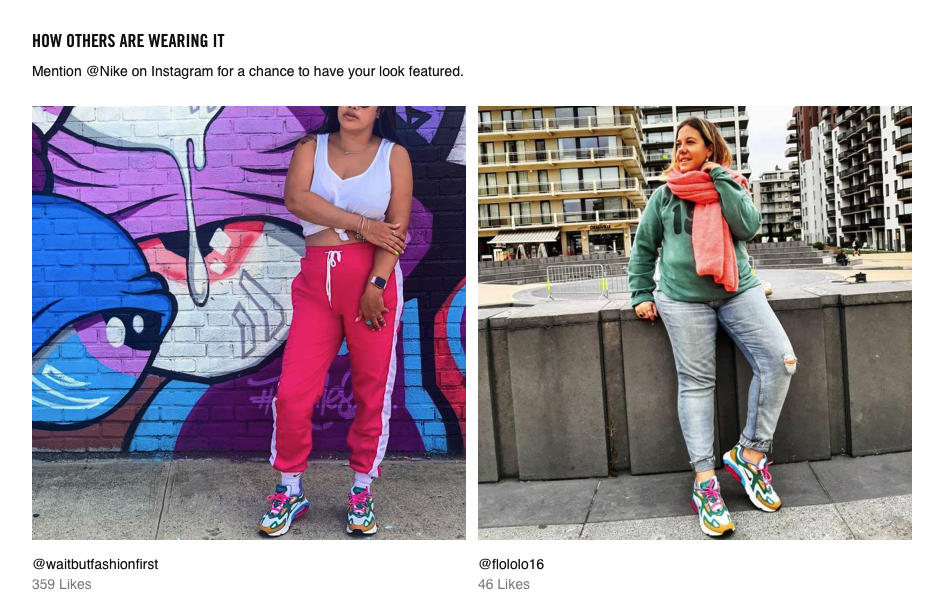 Dive Deeper:
Nike Puts Their Customers First
Nike stays laser-focused on their users, making sure that their customer journey is as smooth as it can possibly be. They get into the mind of their most impatient shoppers and navigate them towards checkout at the speed of light. And they create a pleasurable browsing experience for those who like to take it slow.
Here are the things that are great about Nike's UX strategy:
Location and Language
Nike detects the location and language of each and every user who lands on their website, thus making the user experience more native and personalized. They even consider cultural preferences. For example, they show yoga-related clothing for users from Thailand: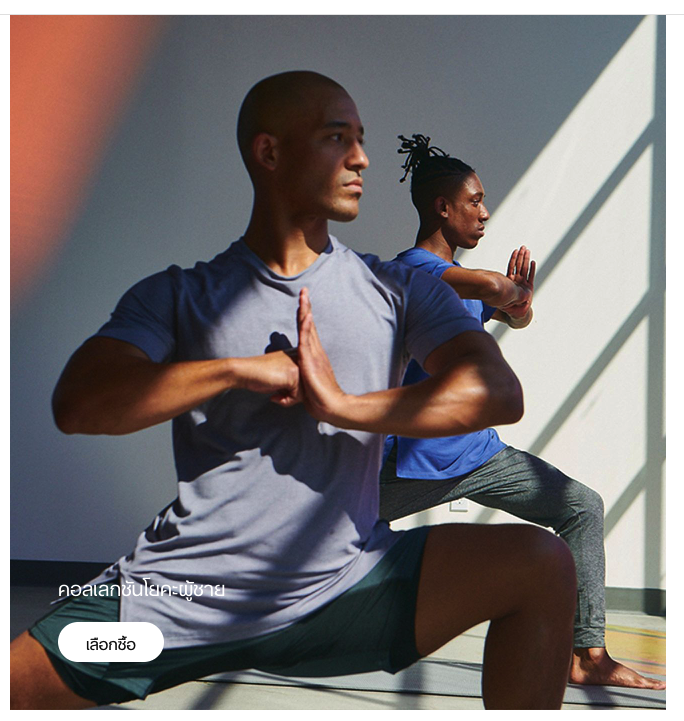 The Brazilian version of Nike's site is full of bold and eye-catching color combinations, like this "Hyperflora" collection inspired by Mexican flowers and fantastic gardens: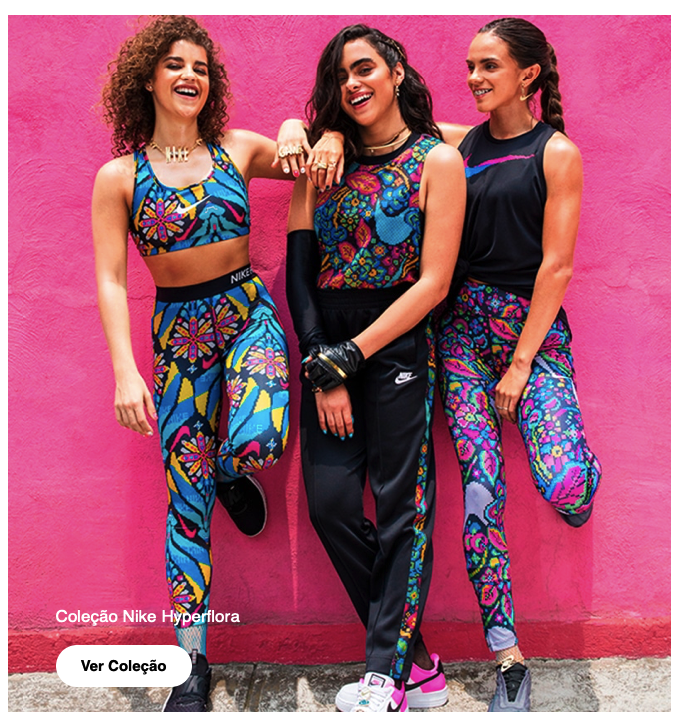 And to connect with women in India, Nike recorded "Da Da Ding," a powerful song and a video clip by rapper Gizzle and producer Gener8ion featuring top female Indian athletes:
Read the full case study on how to inspire the athlete within every woman on MMA.
Dive Deeper: Geotargeting: How to Find the Right Customers for Your Brand
Audience Research
Nike invests a lot in audience research. They identify the channels where potential users spend most of their time and then go after them where they are, rather than force them to come to where Nike is. This is how they discovered the trend of Millennials watching web series on YouTube and launched their own 8-episode series (Margot Vs. Lily).
Masterfully using the storytelling technique, Nike knows how to capitalize on trends to get tremendous results.
Customer Service
Social media isn't a monologue for Nike; it's a conversation. The company maintains separate accounts for its subsidiary brands and uses them to chat with users and answer questions all over the world.
In March 2019, a potential consumer sent a picture of Patrick Reed, asking about the shoes he was wearing.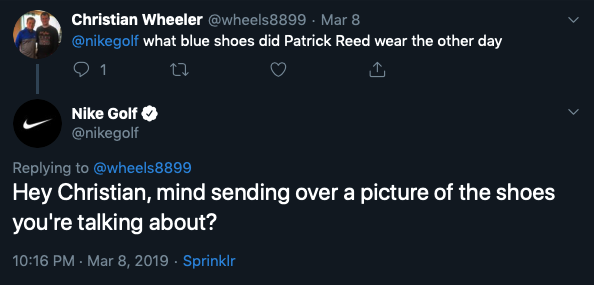 And you know what? Nike's support team responded to him right away and provided a link to the shoes on their site to make it easy for the querent.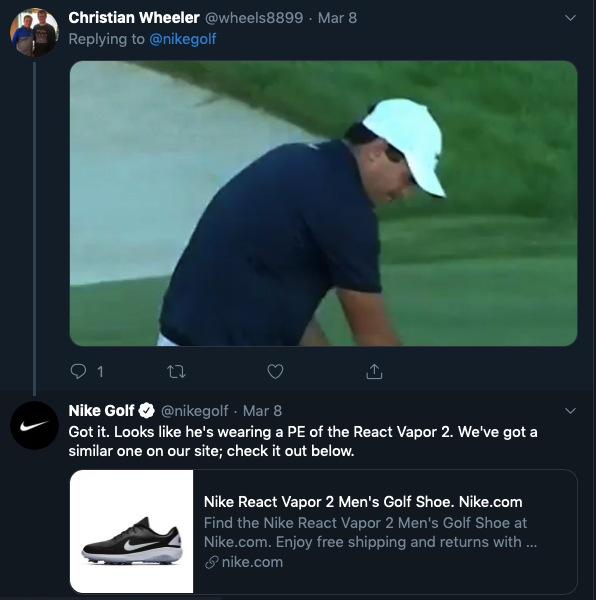 Inclusive, not Exclusive
Nike offers military and student discounts, so that their clothes more accessible for service members and young adults putting themselves through college.
Dive Deeper: 9 Ways to Deliver the Best Digital Experience to Your Customers
Nike Establishes an Emotional Connection with Its Customers
Have you ever felt the connection that Nike creates through their commercials? If not, take a look at this "Find Your Greatness" campaign, which features all sorts of people doing great things – not because they were born with a gift, but because they worked hard to overcome their fears, challenges or physical obstacles.
When you are watching commercials like these, you can relate to the regular people you see, feel what they feel and connect with them on an emotional level. With that in mind, I dare say that Nike is one of the most efficient emotional branding examples in today's marketing world.
Check out episode #463 of Marketing School, in which Eric and Neil talk about the things that make a brand — including Nike — special.
Dive Deeper:
Nike Masterfully Attracts New Customers with Perks and Bonuses
Browsing Nike's products online, I was surprised to see that some of the items are not available for sale. In a world where every brand tries to sell their products or services in every way, format and media possible, here's something that you cannot buy.
I'm talking about the Nike Plus Account that gives you immediate access to music, guided meditation, fitness classes – and exclusive products: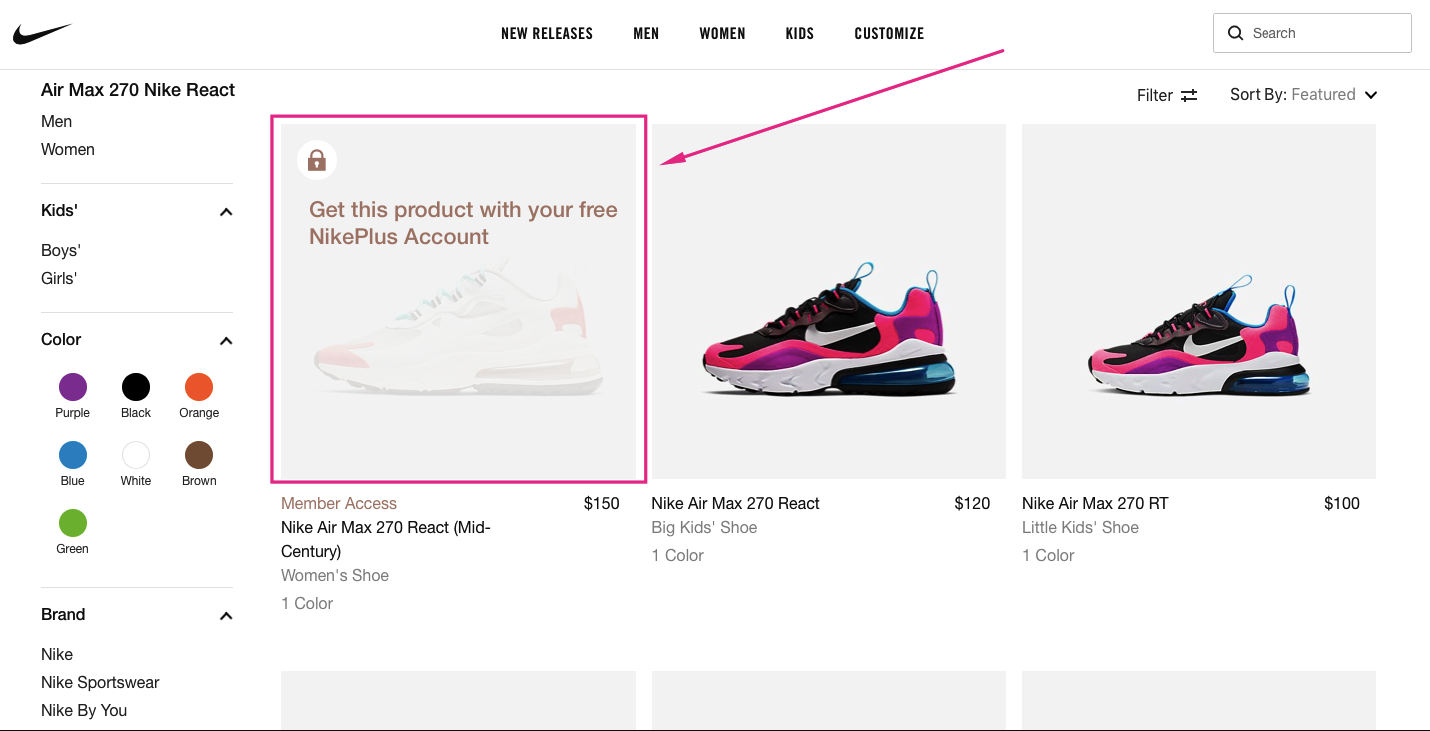 Ahh, that's another marketing trick, you'll say. Exactly. And it works. People always want what they can't have, and if they have to sign up to be a member of an exclusive group, they'll usually do it.
Creating an Unforgettable Retail Experience
Nike's marketing strategy is not limited to the online world. They offer their customers a memorable in-store experience, too. Finding a physical Nike store near you is a breeze. You can do it both through Nike's official website and their mobile app.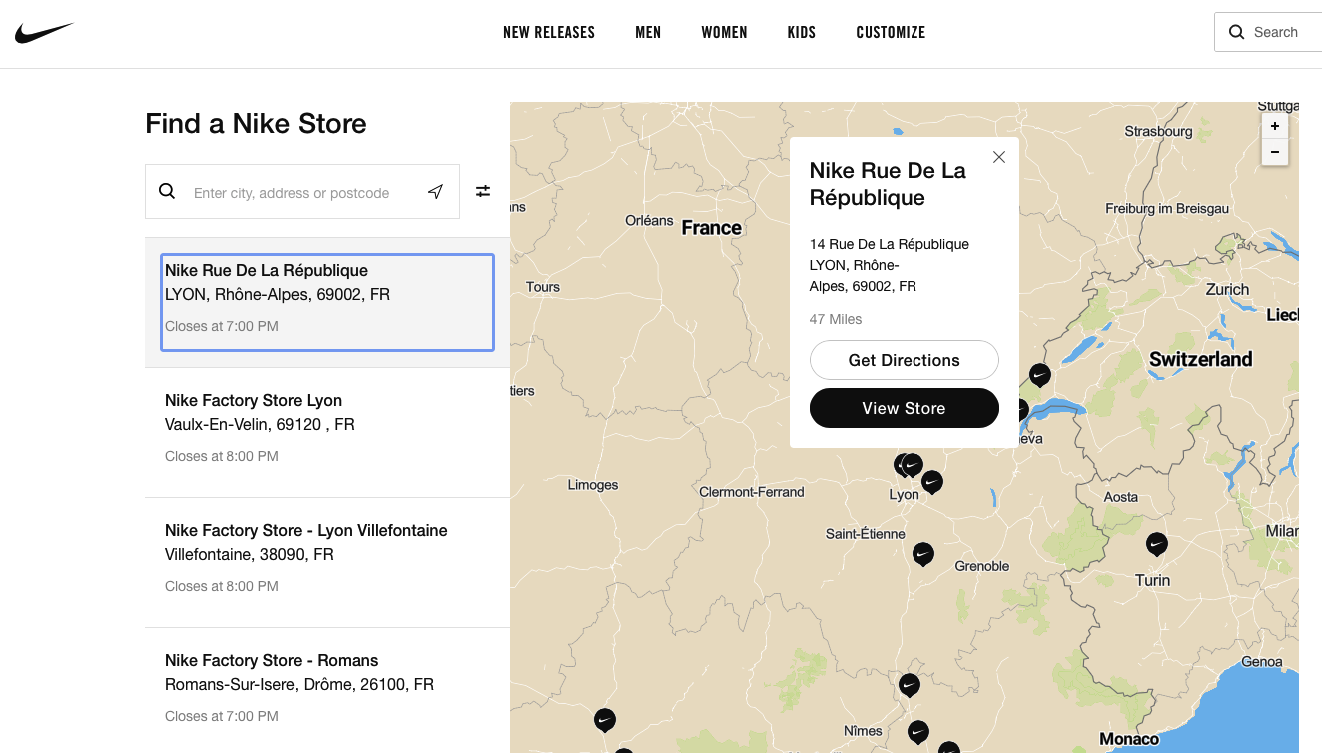 Need a hand choosing a sports outfit? Nike offers a "Shop with a Stylist" feature, the perfect way to make the most out of your store visit. Professional stylists are ready to give you personalized recommendations tailored to your unique needs. They know everything about sports and are often athletes themselves and, of course, know Nike's products inside and out.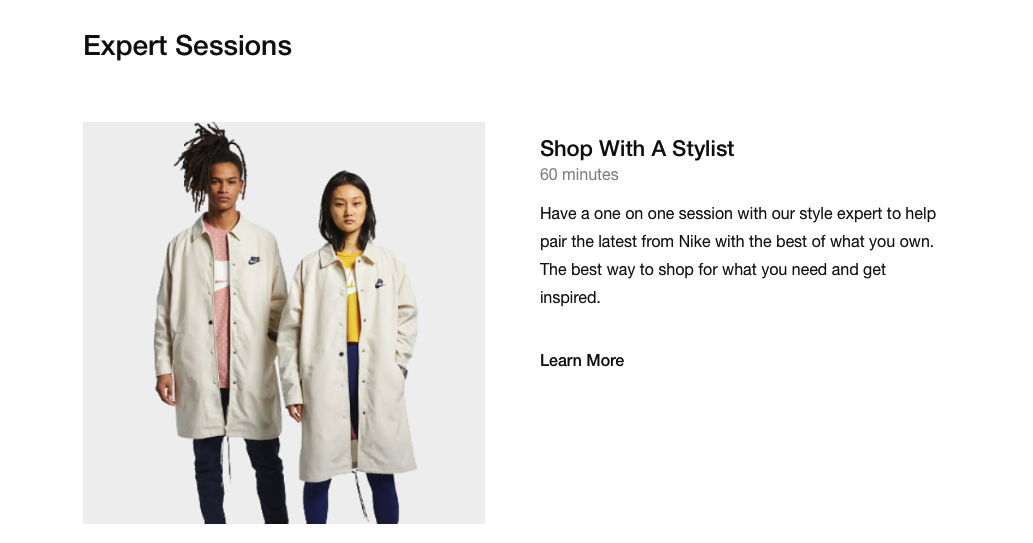 Nike is loyal to its affiliates. They offer an 11% commission rate, a 30-day cookie period, gifts to their partners, and a lot of other perks that you may like as an online merchant.
The sneaker giant has a fantastic retail app that allows you to:
browse and reserve items that are available at the nearest Nike shop immediately
scan barcodes to discover available sizes and colors
request a try-on and directly connect to a Nike assistant to get your perfect size
receive notifications when your products are ready for pick-up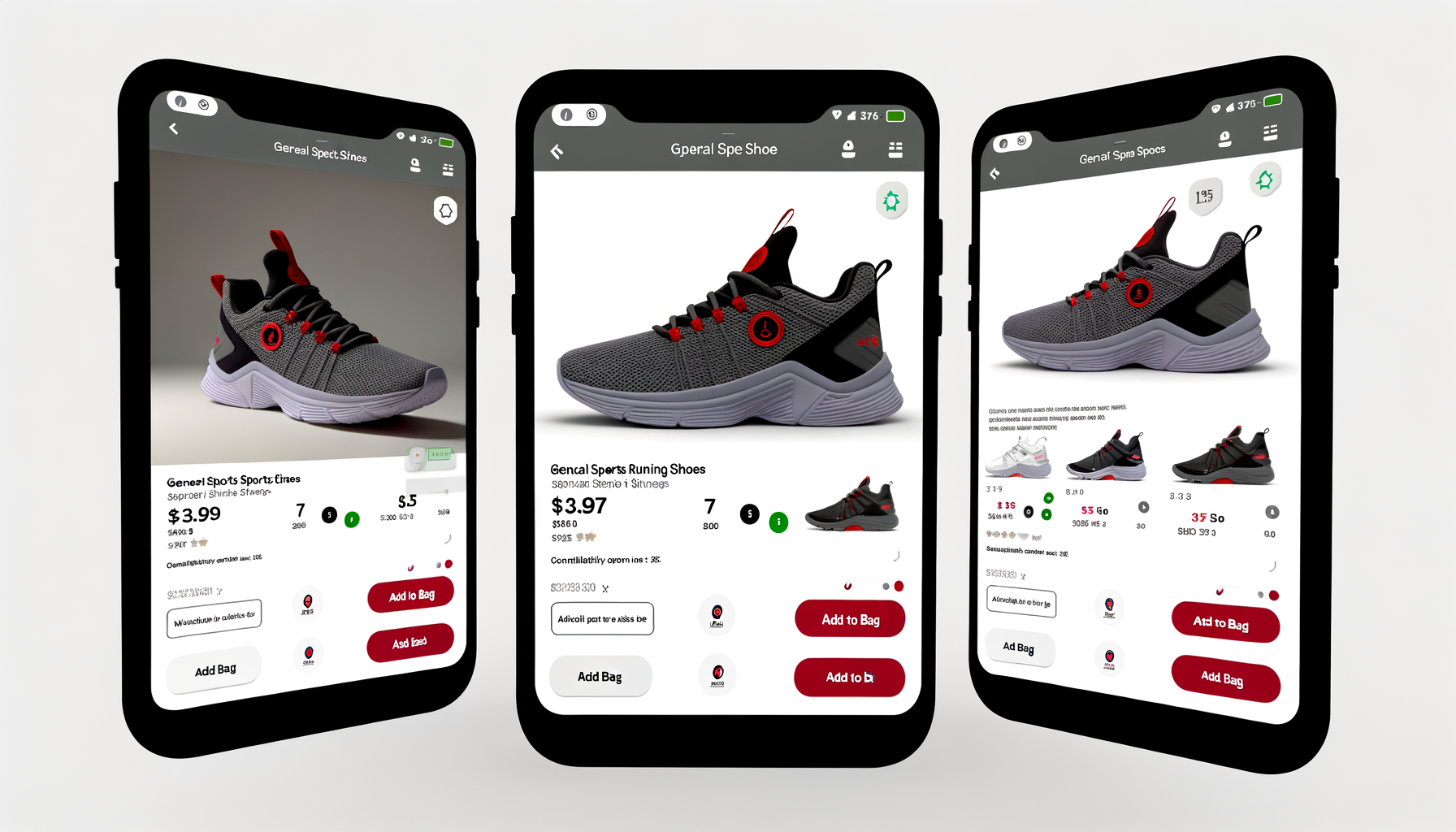 Not only that, but Nike uses Augmented Reality (AR) in its app to measure your feet with "perfect accuracy" and then suggest the perfect shoes for you. By using your smartphone camera, the app collects "13 data points, mapping your foot morphology for both feet within a matter of seconds."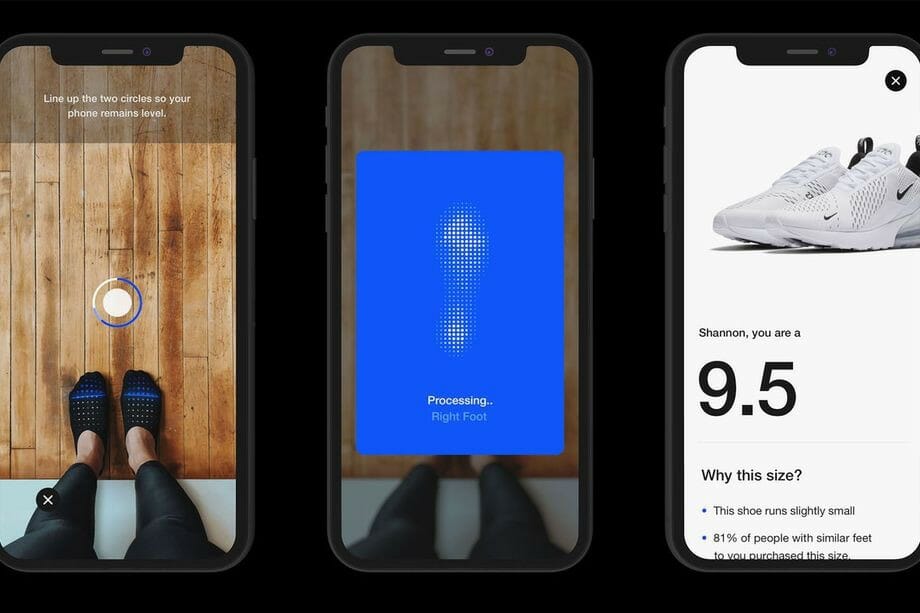 Learn More:
Over to You
Having grown from a small shoe manufacturer to the world's most valuable apparel brand, Nike dominates the footwear market for good reason. They infuse authentic human emotions in their story, collaborate with celebrities and regular folks in order to connect with their audience, put their customers first, and make shopping online or in person personalized and easy.
That's why Nike has over 1.15K stores worldwide, 76K employees, and earn $39 billion in yearly revenue. If you want to get to the top of your industry, follow this marketing template. Just do it. (You know I had to say that!)
Check out our video How Nike Does Marketing: A Bold Strategy to Rank #1 on Google in which Eric Siu shares his insight into Nike's website and takes a look at digital marketing examples from SEO, Content Marketing, CRO and general marketing perspectives (and see some of the tools that Eric uses to evaluate a business model):