How to Build a MarTech Stack to Maximize Your Business' ROI
MarTech has become an essential component of any digital business strategy, so building a well-rounded MarTech stack is critical to drive ROI.
But with so many tools and platforms available, it can be challenging to determine which ones are best suited for your business.
In this blog post, we'll take a closer look at what MarTech is, what role it plays in your company, and how you can develop a MarTech stack that works for you.
What Is a MarTech Stack?
The word "MarTech" is a portmanteau of "marketing" and "tech," and a "MarTech stack" is a collection of marketing technology tools that an organization uses to execute and optimize their marketing campaigns.
This stack is usually comprised of a range of software for different purposes to cover all bases. A MarTech stack is carefully designed to help marketers streamline their workflow, automate repetitive tasks, and run their campaigns more efficiently.
Though MarTech is a huge industry in its own right, and unique tools covering whole new specializations are being developed all the time, most MarTech tools are focused on a few core disciplines:
👉 SEO: Tools used for keyword research, reviewing backlinks and analyzing SERPs, like Semrush. Take a look our our 'Semrush review' for a deeper dive into this tool.
👉 Social media marketing: Post scheduling and engagement analysis tools that help brands consolidate the running of several social media accounts.
👉 Advertising: PPC dashboards and programmatic advertising platforms like Mediasmart.
👉 Content marketing: Standard CMSs and optimization or analysis tools that work together.
👉Sales: Scalable sales solutions like Sopro to provide valuable insights about your target audience and help produce qualified leads that are engaged and ready to take action.
👉 Project management: Though not strictly MarTech tools, project management platforms like Clickup can have a profound impact on the efficacy of your marketing team.
With marketing CMOs spending roughly a quarter of their total budget on MarTech, it's important for all marketing leaders to understand the need for a diverse and functional MarTech stack that not only serves all the functions you need from it, but garners a healthy ROI and integrates smoothly with your business's existing tools and processes.
Understanding Your Organization's Needs
When you're building a MarTech stack from scratch or looking to overhaul an existing one, the first part of the process is to take a step back and assess your organization's marketing needs through an analysis of its processes and requirements.
If you have a separate marketing team, block off some time to sit down with them, discuss the strategies in their calendar, and figure out the objectives and key results (OKRs) that make up their roadmap to success:
If one of your marketing goals for the year ahead is to improve your organic traffic, you may want to find an SEO tool to include in your MarTech stack.
If you want to capture more leads from a certain landing page, you may want to look into finding a new CMS or a piece of MarTech that's designed for conversion rate optimization.
Having discussions with your marketers to understand their goals, and their challenges in trying to reach them, will help you map out the exact needs that your MarTech stack should fulfill.
Related Content:
* 14 Ways to Increase Your Website Traffic (+ Top 10 Tools)
* Top Marketing KPIs that Every B2B Company Needs to Track
* SEO & CRO: How Rankings and Conversions Complement Each Other

Assessing MarTech Solutions
Now that we have an understanding of what MarTech is, let's go through some of the essential phases in assessing whether or not a certain tool is right for you.
Identifying Essential MarTech Tools
Far too many marketing departments and agencies throw their budget at tech companies, providing their teams with the latest and greatest tools, only to realize later that people aren't really using them.
The first step in properly assessing MarTech solutions is to identify the types of tools that are truly essential for your marketing team's success.
The next step is to break these disciplines down further into specific tasks and processes, and how these could be made easier or more expedient through the introduction of new tools.
Let's take SEO for an example.
Though your team is probably pretty clear on the goals they need to achieve in order to increase organic traffic, they may be experiencing challenges such as competitor research taking their attention away from established workflows. One potential solution to this would be finding an SEO tool that has more detailed competitor reports.
Following this process for each facet of your marketing activities will help you come up with a comprehensive "shopping list" of functionalities for your broader MarTech stack.
Dive Deeper: 20 Paid & Free SEO Tools That Will Improve Your Ranking
Researching and Comparing MarTech Vendors
Like any SaaS tools that you bring onboard, you're going to be spoiled for choice with all the different vendors out there.
To make sure you're ruling out the tools that aren't a good match, and zeroing in on the tools that are right for you, it's important to compare MarTech vendors across several key metrics, such as:
Features: What the tech will actually enable you to do.
Budget: How much it will cost versus the ROI you'll be able to extract.
Collaboration: How well the tool facilitates working as a team and allow your marketing staff to support each other on the same projects.
Support: Whether the vendor promises a good level of tech support.
Scalability: How well the tool develops alongside your business and accommodates for the future needs of your marketing team.
For more support on researching and comparing vendors, check out platforms like Martechbase to consolidate different options and find solutions that suit your needs: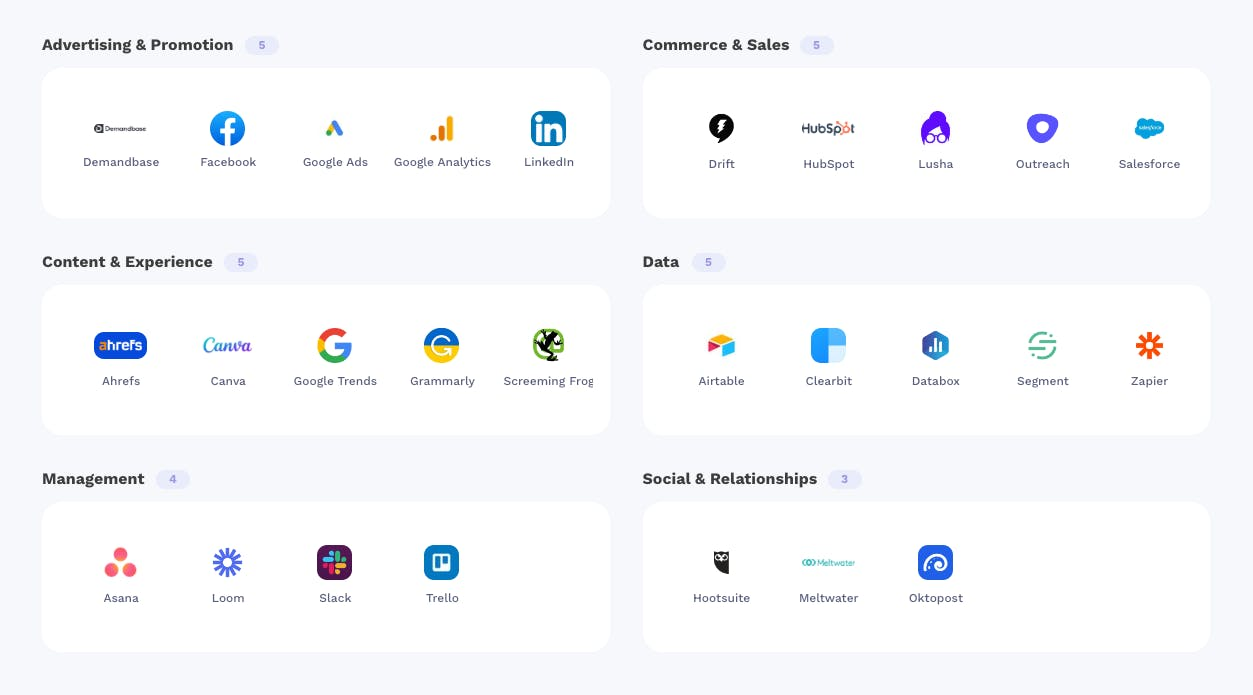 Assessing Integration Capabilities
Many MarTech tools promise you the world, but if you're not able to make them work alongside pre-established tools and processes, or if certain features are closed off behind a wall of irritating technical bugs, then your new tech's going to be more of a hindrance than help.
When you're getting demos for new additions to your tech stack, this is your opportunity to grill the sales reps and find out, in detail, how each new tool will work alongside pre-existing systems.
Some marketing tools can be complex to onboard, especially when you're having to migrate data or integrate tools with other, equally complex kinds of tech. Though you're probably itching to expand the capabilities of your marketing team and start exploring all the potential your new tools have to offer, taking your time in this phase and fully understanding a tool's integration capabilities will save you a lot of headaches further down the line.
Considering Security and Privacy Requirements
Last, but certainly not least, security and privacy regulations are having a bigger and bigger influence on the way marketers operate, and the parameters that tools need to support to keep their use ethical and legal.
Though most reputable marketing tools will have regulatory compliance firmly baked into their features, it's essential for you to go the extra mile and assess how well your tools will help you meet privacy and security requirements, particularly when it comes to email marketing or social media tools: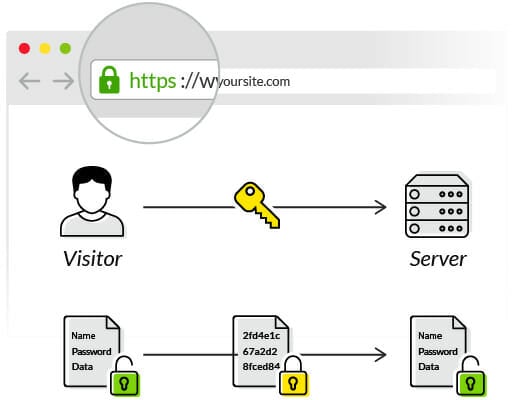 GDPR-friendly analysis tools and contact forms, tools that help you manage your customers' data release requests, and features to restrict data access to the staff who absolutely need it, are some of the common ways MarTech tools can help you ensure security and privacy for all consumers you interact with.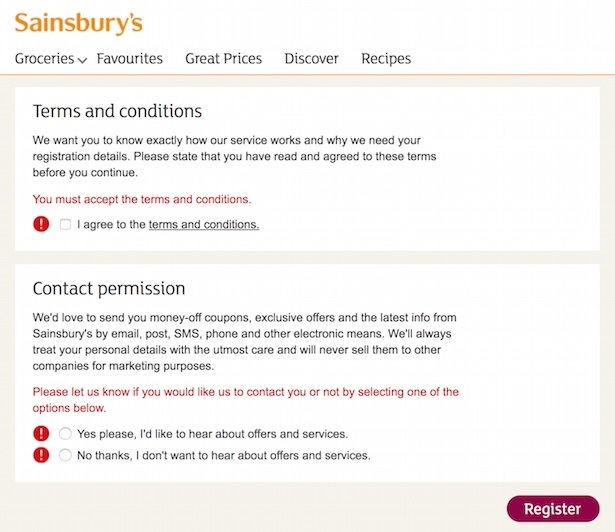 Dive Deeper:
* How Poor Website Security Negatively Impacts SEO Rankings
* Google Privacy Sandbox: What Does It Mean for the Future of Targeted Ads?

Strategies for Building an Effective MarTech Stack
By now, you'll have a pretty good idea of the functions you need your MarTech stack to serve, and the essential steps in assessing the various tools on the market.
As you move through each of the phases above, here are a few strategic pointers to bear in mind to help you build a stack that's as effective as possible:
Revisit & Redefine your KPIs and Goals: Though your MarTech stack is primarily the territory of your marketing team, zooming out and thinking about how new pieces of tech will feed into your business-wide goals and KPIs can open up new avenues of assessment and inform better final decisions.
Talk to Your Marketing Team About Their Biggest Challenges (and Resources): Your assessment of your marketing team's challenges shouldn't start and end at the very beginning of the process. Be sure to keep the key players in the loop at every phase of the tech-acquisition process and ensure that their concerns are being addressed.
Look Into Cookieless, Privacy-Proof Targeting: Personal data concerns now permeate every area of marketing, and third-party cookies are becoming less and less relevant. As we move towards a cookieless world, it's a good idea to look for tools that offer cookieless targeting in order to keep your organization ahead of the privacy curve and avoid scrambling to keep up when third-party cookies are phased out.
Embrace AI and Machine Learning: In the same vein, AI & machine learning are becoming a bigger and bigger part of B2B technology across all niches, including marketing. When you come to develop your MarTech stack, use it as an opportunity to actively seek out tools driven by this exciting technology, and seize on a competitive advantage before it becomes standard.
Monitor Performance & Optimize the Stack: Even when the tech you settle on is a match made in heaven, it's not enough to integrate it in your campaigns then sit back and watch your performance skyrocket. By closely monitoring how your MarTech is being used, how new tools are interacting with other facets of your stack, and the effects on relevant metrics, you'll be able to continuously tweak and develop your MarTech stack for greater impact.
Dive Deeper:
* What Is Web 3.0? The Future of the Internet
* How Artificial Intelligence Is Revolutionizing the Digital Marketing Sphere

Our Picks for a Well-Rounded MarTech Stack
To finish this guide off, here are five of our favorite MarTech tools to get you started on building your ideal stack.
SEO: Semrush
Semrush has been a powerhouse of SEO tools for more than a decade, offering a comprehensive array of features to help teams with keyword research, content marketing, competitor analysis, and much more: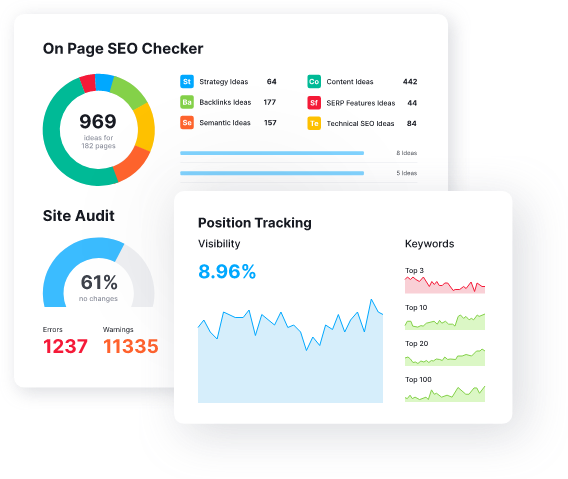 With more than 800 million domains on its index and a wealth of reporting features, it stands out as one of the most powerful examples of SEO MarTech available anywhere. Though it may be a little more pricey than some of its competitors, there's no limit to how much value it can return through online traffic.
Dive Deeper: 12 Best Semrush Alternatives for Ranking Your Content
PPC: Opteo
Opteo is to PPC management what Semrush is to SEO. This platform offers a diverse and multifunctional toolkit for any PPC manager: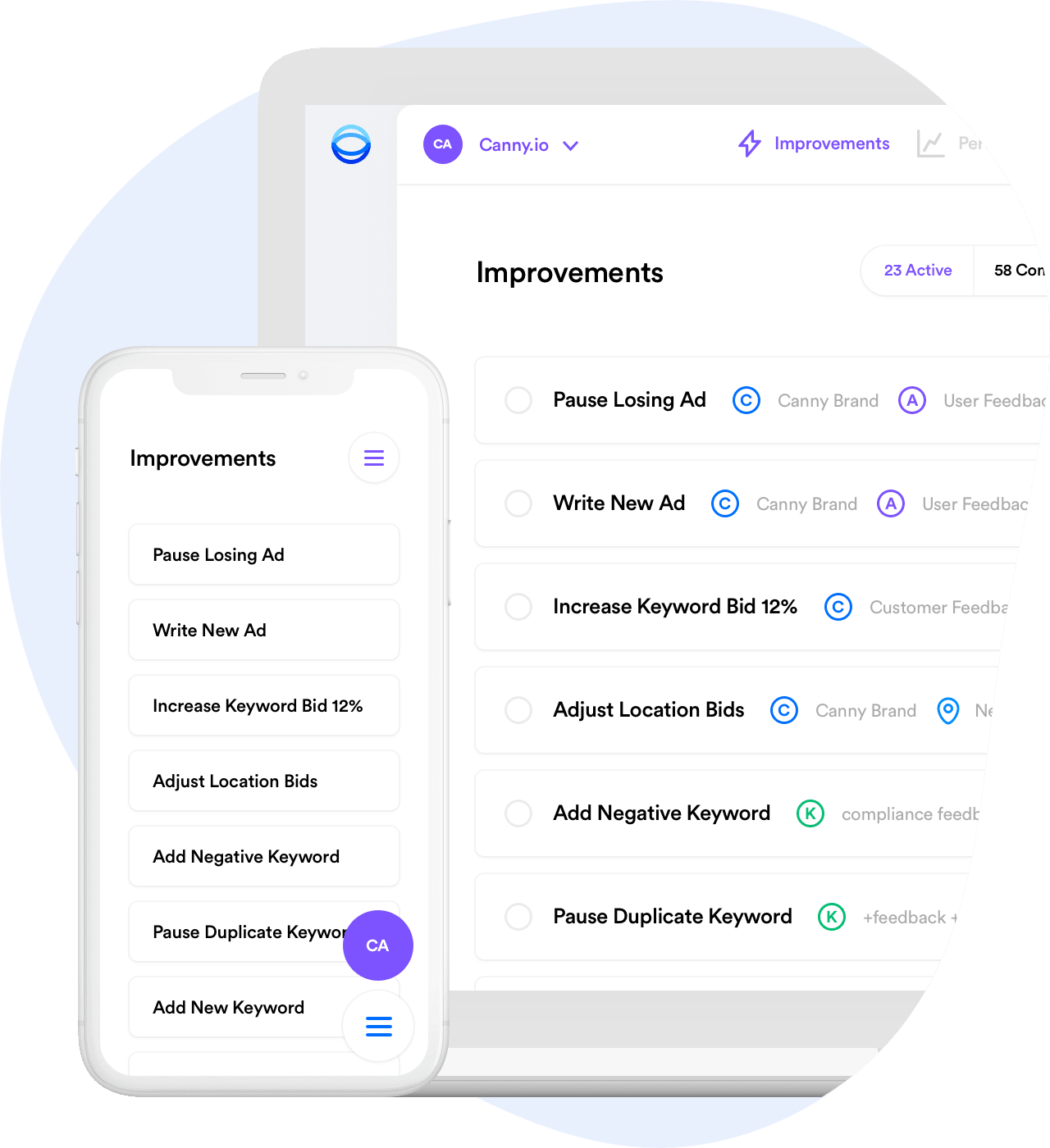 This tool offers highly granular reports that will help you understand and share the state of your paid campaigns, as well as automated suggestions for how you can improve your campaign management and enjoy a better bang for your buck. With this diverse range of smart suggestions (more than 40, to be exact!), Opteo is a fantastic choice for both veteran teams and startups alike.
CRO: Hotjar
The modern CRO arena has some pretty impressive tools, but in our opinion, Hotjar still reigns supreme: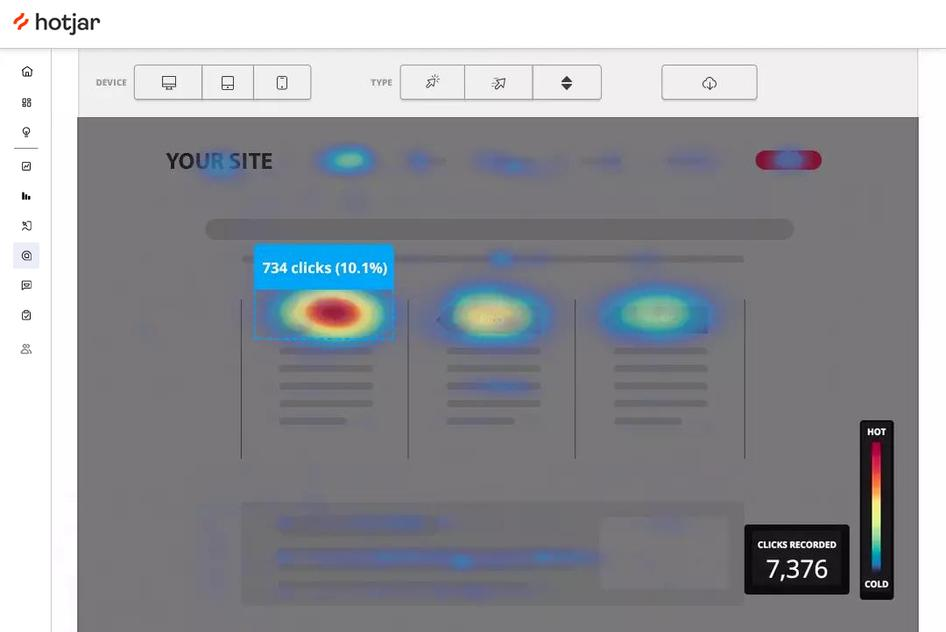 This behavioral analytics suite provides you with session recordings and heatmaps that show you how users interact with your site in exceptional detail. This provides you with the highly granular insights you need to effectively stamp out bugs, optimize navigation and design, and fix broken elements.
Dive Deeper: 75+ CRO Statistics That'll Help You Increase Sales in 2023
CRM: HubSpot
Though it's just as great for total newcomers, HubSpot is a particularly great option for anyone who's looking to optimize performance within an already developed tech stack: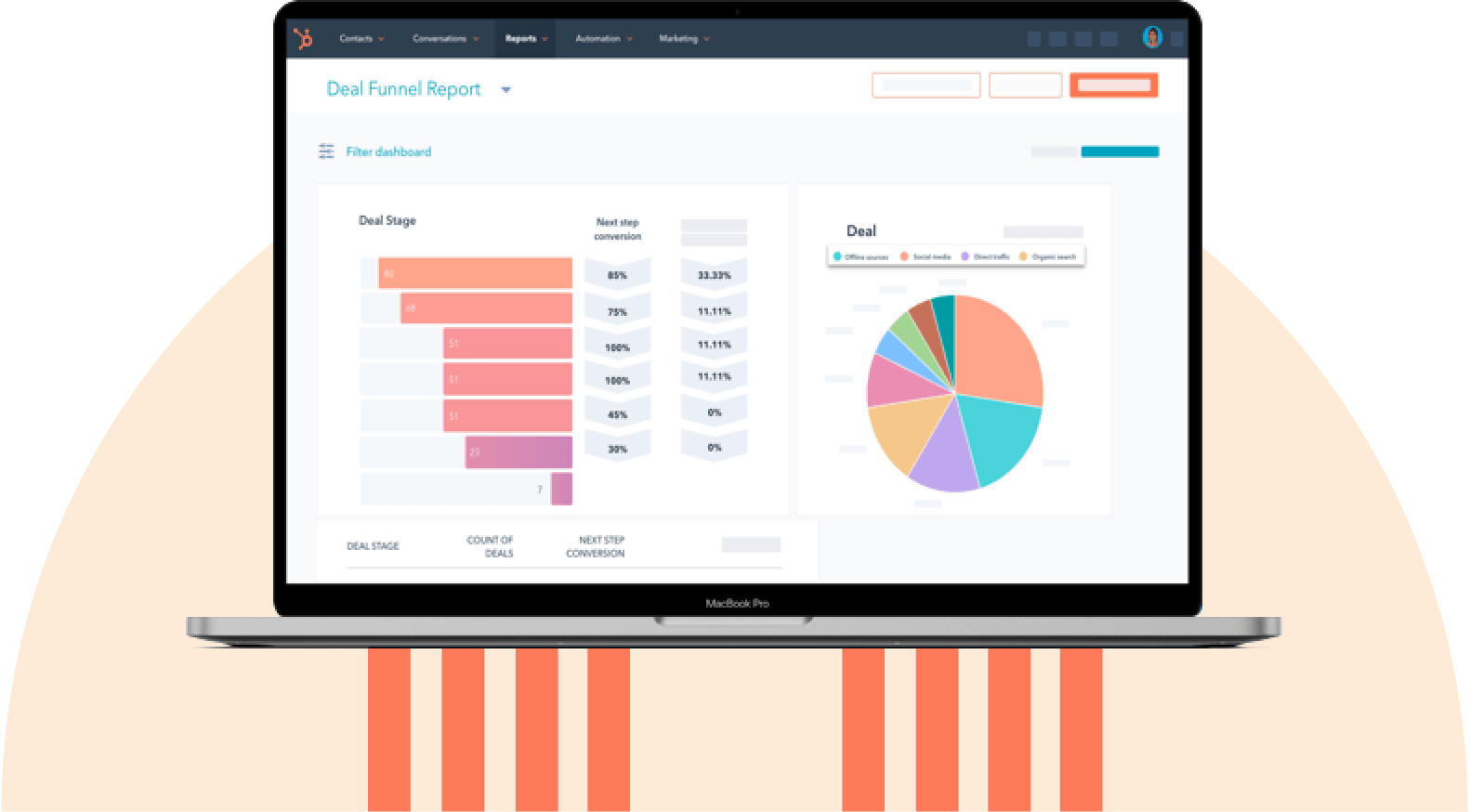 The hugely popular CRM has thousands of integration capabilities as standard, which will simplify the process of centralizing disparate data that's been built up through other software. With hugely insightful funnel metrics, performance data and activity insights, this is a CRM that will prove an immediate asset for any marketing team.
Project Management: Asana
Asana has been a big name in project management for some time now, but with the explosion of remote working that followed the pandemic, it's proven to be one of the best project management solutions for both large teams and smaller workgroups: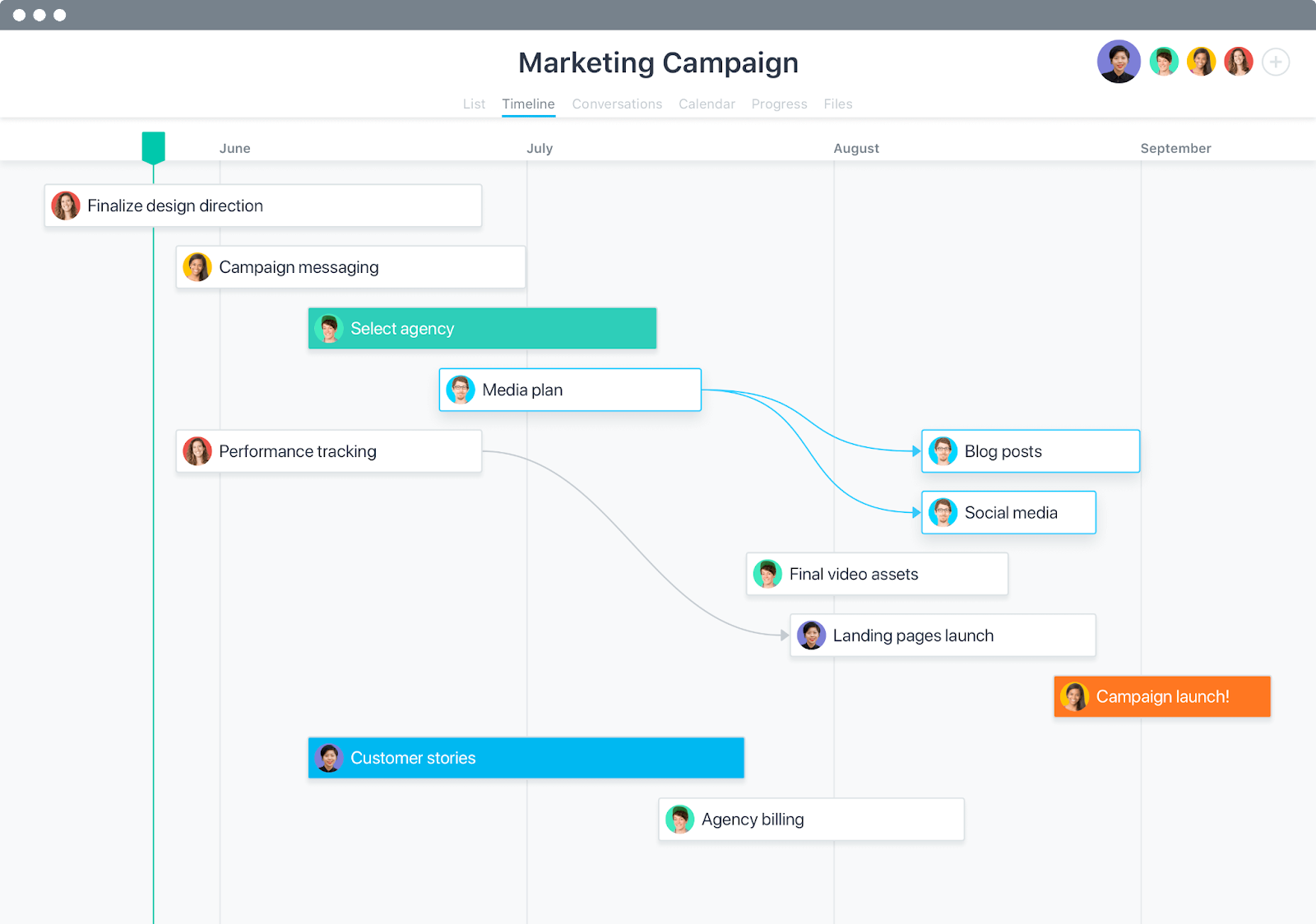 Its user-friendly interface makes it easy for experienced people and newbies alike to develop project plans, set milestones, communicate with colleagues, and customize layouts in a way that suits them.
Last Word on Building a MarTech Stack
Choosing the elements of a MarTech stack isn't easy with so many roles to fill and options on the market, but by starting with your needs as an organization and keeping the people it will affect most in the loop, you'll soon be able to assemble a tech stack that's effective, scalable, and profitable.
I hope this guide has been helpful as you map out your MarTech stack project and assess the different tools vying for your attention!