Looking for a Semrush alternative to help you rank your content better and shoot up the SERPs? Semrush is a good tool, but there are many reasons why you might prefer an alternative, like price, features or ease of use.
In this post, we'll take you through:
What Semrush is 
Reasons why you're probably looking for an alternative to this software
A review of 12 top Semrush alternatives
Let's get started!
What Is Semrush?
Semrush is a powerful marketing suite that offers excellent SEO, content marketing, competitor research, PPC and social media marketing features to run your marketing campaigns successfully. It's a great choice to plan your content based on its in-depth keyword and competitor analytics.
Is Semrush worth the money? Yes, but that doesn't mean it's right for everyone. So, why do you need any other online visibility management software when you already have the best marketing platform? Check out a few common reasons….
Related Content:
* 10 Effective SEO Techniques to Drive Organic Traffic in 2023
* Semrush Site Audit: Step-by-Step Guide for Beginners
* SEO Keyword Research Made Easy in 2023

Reasons Why You're Looking for a Semrush Alternative
There are several areas where Semrush might be lacking:
No search traffic estimates. It doesn't tell you the search traffic estimates for the top-ranking pages, which is crucial for preparing a traffic estimation report.
No A/B SEO testing. It doesn't let you test different title tag/meta description combinations to increase your website clicks without the need to prepare new content.
Keywords and backlinks don't go deep enough. It only suggests a few keywords to include in your content. It also does not provide an extensive list of backlinks.
It's a little pricey. The starting price for the lowest-tier package is $119.95 per month.  
UI is not intuitive. The user interface can be a little confusing, so it takes time to get comfortable navigating the site. The amount of features it offers is great, but it can be a little overwhelming.
In addition, some people have mentioned that customer support isn't great (reps can't always answer seemingly basic questions, particularly when it comes to integrations — like displaying Google Ads conversions in your reports) and there is a lack of transparency that makes it difficult to cancel your subscription after your free trial (the cancel option is hard to find, and then you have to contact them to cancel rather than do it online).
Deciding to look for alternative tools is the first step, but now you might be thinking: But who are Semrush competitors? Which is better Ahrefs vs Semrush? What about the smaller brands? Don't worry, we've done the research for you!
Read on to discover many Semrush alternatives that help you improve your marketing ROI to keep your clients and your boss happy!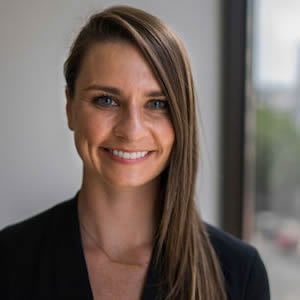 Jacqueline Foster

Demand Generation Marketing, Lever.co

We can count on them to bring new ideas to the table consistently
12 Best Semrush Alternatives for Ranking Your Content
Now that we know Semrush is not the only software you should invest in to manage your SEO and PPC projects, here is a list of several exceptional marketing tools that serve as great alternatives.
Ahrefs is one of the best alternatives to Semrush, and it is trusted by famous brands like Adobe, Netflix and Uber. This tool offers more functionality than Semrush.
Why Choose Ahrefs?
With Ahrefs' Site Explorer, you can get in-depth information about any website or URL, including organic traffic, organic keywords, backlinks, DR (Domain Rating), UR (URL Rating), and traffic cost.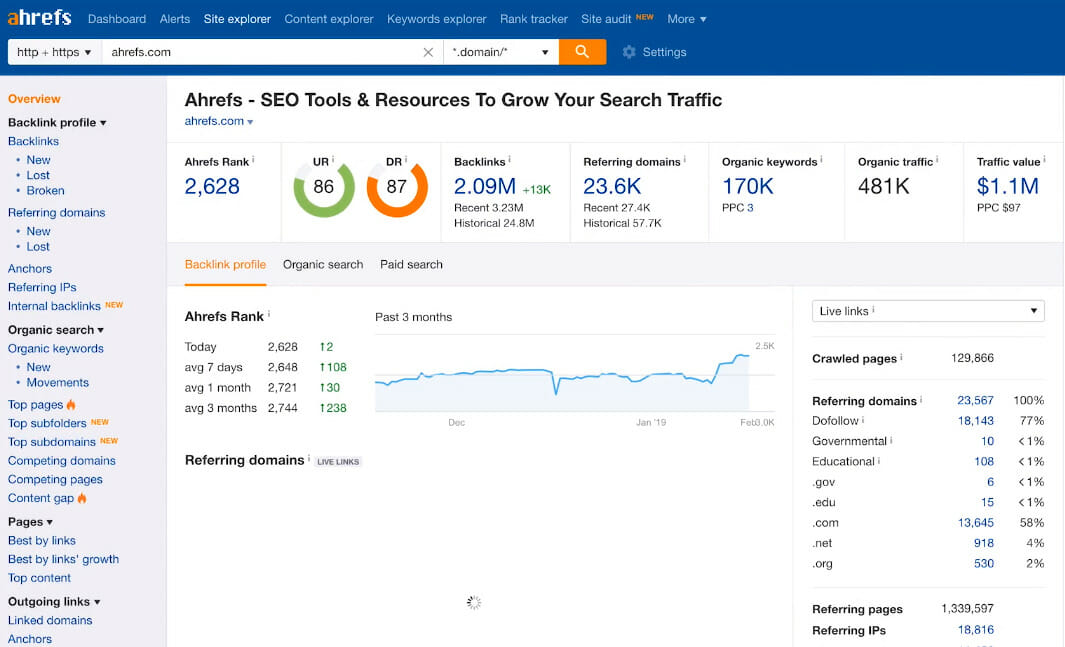 Additional features include:
The Site Audit feature allows you to easily find loopholes in your website that are holding you back from higher search rankings. The tools offer in-depth site crawls that help you find potential SEO errors and warnings, and provides recommendations to fix these issues.
The Top Pages report shows you all the top pages that are getting most of the traffic so that you can add CTA elements to them to improve conversions.
The Organic Keyword report lets you spy on your competitor's keywords. Ahrefs monitors more than 150 million keywords. Another great feature of Ahrefs that Semrush doesn't have is that you can check hundreds of your organic competitors with common keywords.
You can use the Content Gap feature to find keywords for which your competitors are ranking, but you aren't.
Ahrefs has a database of over 14 trillion links that makes it one of the best Backlink Analysis tools. You can perform in-depth backlinks research of your or your competitor's domain, like referring page, DR, UR, traffic, ranking keywords, anchor texts, first seen, and last seen checks. This tool also offers a backlinks calendar where you can check new and lost backlinks each day.
Ahrefs offers an advanced Keywords Explorer tool that allows you to perform comprehensive keyword research quickly. You can easily generate thousands of keyword ideas for your seed keyword via ten search engines, including Google, Bing, Yahoo, Baidu, Naver, and Yandex.
Ahrefs' Content Explorer lets you discover top-performing content in your industry. You can check essential metrics of these pages like organic traffic, backlinks, domain rating, and even social shares.
The Rank Tracker tool helps you monitor and track all your keywords against your competitors on both desktop and mobile devices across 170 countries.
Ahrefs Pricing
Ahrefs offers four pricing plans:
Lite: $99 per month (add up to 5 projects and track up to 500 keywords)
Standard: $179 per month (add up to 10 projects and track up to 1500 keywords)
Advanced: $399 per month (add up to 25 projects and track up to 5,000 keywords)
Agency: $999 per month (add up to 100 projects and track up to 10,000 keywords)
SpyFu is one of the best competitor research software. It offers almost every tool you need to spy on your competitor's marketing strategy. This tool is a great option for anyone with a small budget. 
Why Choose SpyFu?
You can find excellent keyword opportunities with SpyFu's Keywords Tool. It offers valuable insights like monthly search volume, estimated clicks, mobile vs desktop data, and keyword difficulty. You can also find relevant question-related keywords to optimize your site for voice SEO and featured snippets.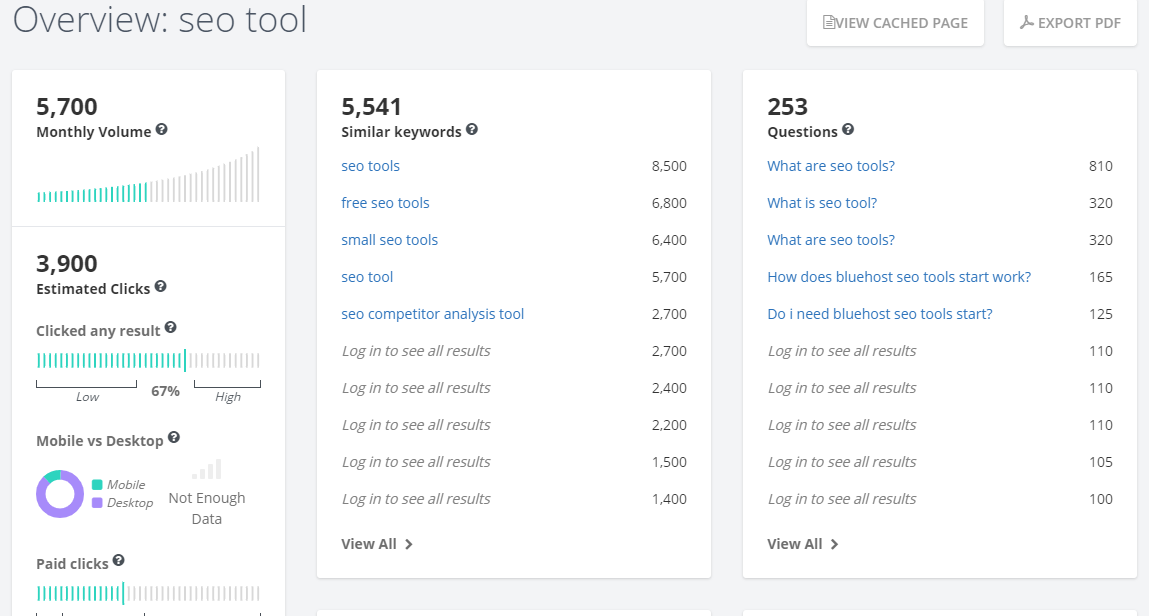 Additional features include:
A Bulk Analysis feature that allows you to bulk upload up to 1,000 keywords and check their data.
You can check your Top Organic Competitors and their organic keywords.
With the SEO Overview Tool, you can check the number of organic keywords, rank change, monthly clicks, and traffic value. In addition, you can see how many keywords are ranking on the first page and how many keywords need a little push to achieve top rankings.
The Organic Ranking History feature lets you check the ranking history of your keywords in a visualized format.
The Backlink Builder checks backlinks of any domain and displays crucial metrics like organic clicks, domain strength, ranked keywords, and outbound links. Also, you can see the backlinks types like the link is coming from a blog, forum, or directory.
By using the Rank Tracking feature, you can track the rankings of your keywords in multiple countries. SpyFu also sends you weekly keyword tracking reports directly to your email.
SpyFu Pricing
SpyFu offers three general plans as described below:
Basic: $39 per month (with 5K keywords tracking)
Professional: $79 per month (with 15K keywords tracking and custom branding)
Team: $299 per month (with 40K keywords tracking and custom branding)
Serpstat is an all-in-one SEO tool that is trusted by well-known brands like Philips, Samsung, and Uber. Whether you are a blogger, marketing agency, or enterprise, Serpstat has almost everything that you need to succeed online.
Why Choose Serpstat?
The Domain Analysis tool of Serpstat allows you to analyze any domain or URL. You can see vital metrics like domain visibility, estimated organic traffic, organic keywords, and paid keywords.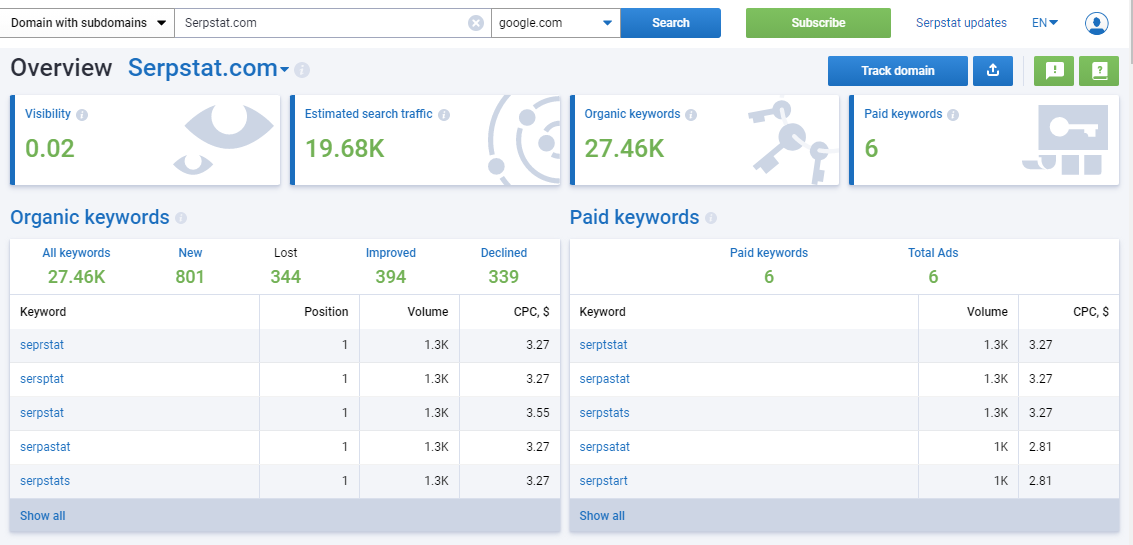 Additional features include:
The Visibility Trend feature, which lets you check how often a domain is shown in the search results for the keywords it ranks for. You can easily switch between yearly or all-time data.
Traffic and Keywords Trends lets you quickly check the top pages and content of your site that are ranking for the highest number of keywords over search results, as well as check your competitors in organic search.
The Keywords Research tool allows you to generate unlimited keyword ideas in a few seconds with competition and search volume. You can also find relevant question keywords related to your primary keyword to optimize your content for featured snippets.
The Backlink Analysis tool lets you find excellent link-building opportunities for your site. You can check backlinks with link source, estimated links, link type, and SDR (Serpstat Domain Rank).
You can use the Rank Tracking tool to check the ranking of every keyword on multiple search engines and devices. You can schedule daily, weekly, and monthly ranking reports.
The Site Audit is an extremely powerful tool from SpyFu. By using it, you can find almost every technical error on your sites, such as 404 errors, content errors, missing meta tags, indexing issues, broken redirects, and schema issues.
SpyFu also lets you create website performance reports for your clients with full customization support. You can easily export reports in PDF formats.
SpyFu Pricing
SpyFu offers four different pricing plans:
Lite: $55 per month (add up to 10 projects and track up to 15,000 keywords)
Standard: $199 per month (add up to 50 projects and track up to 60,000 keywords)
Advanced: $239 per month (add up to 75 projects and track up to 150,000 keywords)
Enterprise: $399 per month (add up to 100 projects and track up to 300,000 keywords)
SEOprofiler is a complete SEO platform that is trusted by over 150K happy users. It is a complete solution for small, medium, and large agencies.
Why Choose SEOprofiler?
SEOprofiler's Keyword Suggestion Tool lets you find relevant keywords. The tool has a database of over 249 million keywords. The keyword suggestion tool displays crucial keyword data like search volume, difficulty, CPC, and ranking opportunities. You get keywords ideas for around 72 countries.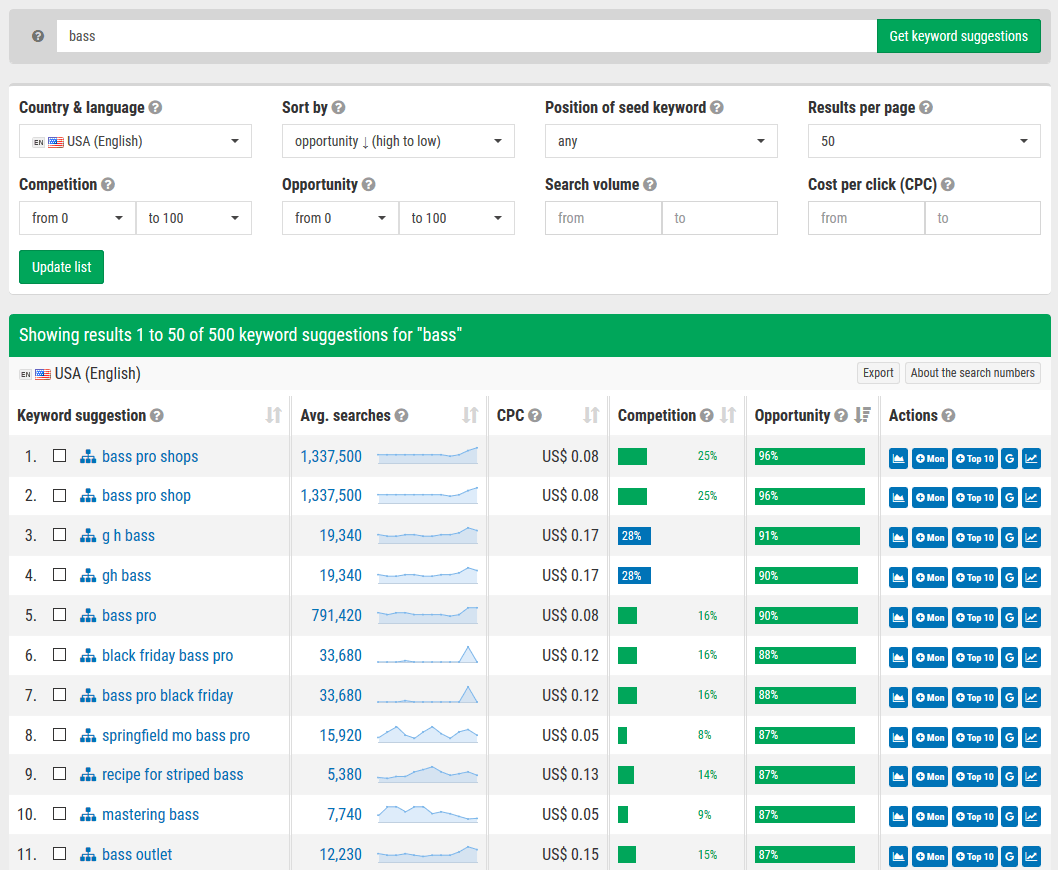 Additional features include:
The Ranking Checker tool helps you check site ranking across 162 countries.
For website optimization, you can use SEOprofiler's SEO Audit tool to remove critical errors from your site.
The Link Analysis tool is best in terms of analyzing backlinks of any domain or webpage. You can filter links by industry or category.
With the help of Uptime Monitor, you can check the server uptime of your website.
SEOprofiler also offers White Label SEO Reports. You can use it to deliver custom branding reports to your clients. You can even schedule daily, weekly, or monthly reports in PDF format.
SEOprofiler also has an advanced Rich Results Creator tool that helps you generate JSON-LD markup code that is used for rich results on search results (SERP).
SEOprofiler Pricing
SEOprofiler offers four premium plans:
Standard: $69.95 per month (with 1,500 keywords rank tracking, 20,000 pages audit, and 10 projects)
Smart: $99.95 per month (with 3,000 keywords rank tracking, 50,000 pages audit, and 50 projects)
Professional: $249.95 per month (with 7,500 keywords rank tracking, 150,000 pages audit, and 150 projects)
Enterprise: $999.95 per month (with 30,000 keywords rank tracking, 750,000 pages audit, and unlimited projects)
SE Ranking is a 360-degree SEO software that is great for bloggers, entrepreneurs, SMBs, agencies, and enterprises. It is trusted by more than 500K users, including brands like Zapier, Trustpilot, and Hunter. It is a great option for those on a limited budget who need a comprehensive SEO tool.
Why Choose SE Ranking?
The Website Audit tool of SE Ranking helps you find and fix SEO issues on the website to gain good rankings over SERP. It allows you to check every possible error on the site, like crawl errors or missing H1 tags. It scans your website for 15 types of errors, including security, speed, usability, crawling, content, and others.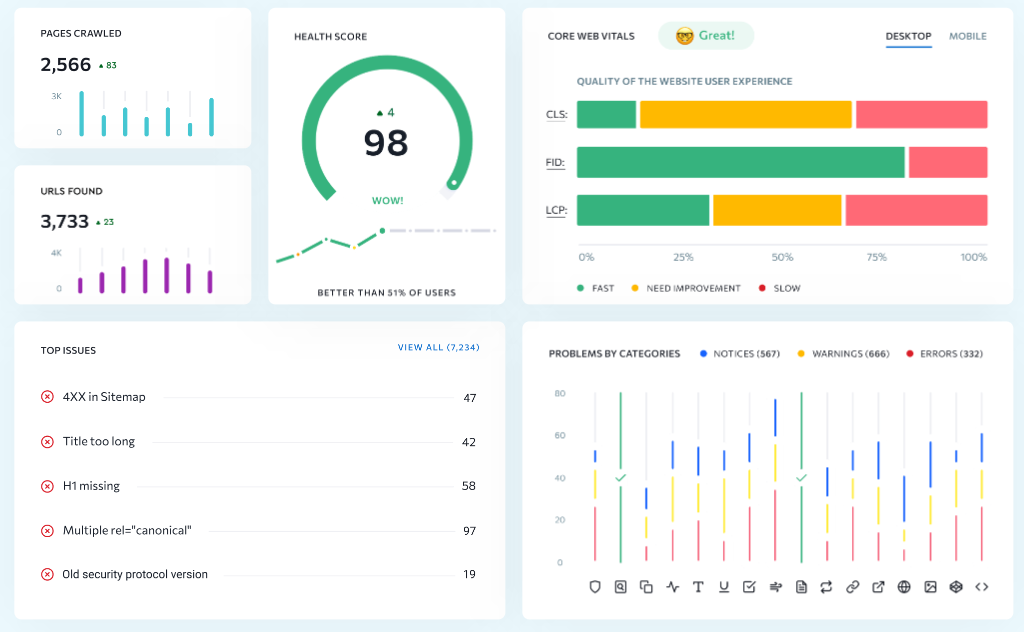 Additional features include:
A new Google Core Web Vitals score for both mobile and desktop platforms. SE Ranking shows domain expiry date, backlinks, domain trust, domain authority, Alexa rank, and the number of indexed pages in Google, Yahoo, and Bing search engine. You also get notified if the images, CSS files, and Javascript files of your website are not optimized.
By using the On-Page Checker tool, you can check how well your website content is optimized for your target keywords. You can analyze vital parameters like meta title and description, page URL, and header tags. You also get suggestions to improve your page rankings, like adding meta tags or increasing the word count.
SE Ranking's Keyword Suggestion tool offers a unique feature that filters low search volume or long-tail keywords. You get every insight you need for your keyword research, like difficulty score, search volume, and CPC. SE Ranking also claims to have the world's largest keyword database with 3 billion keywords from 78 countries.
You can use the Keyword Grouping tool to group important keywords and save lots of time.
You can track 100% accurate rankings over Google, Yahoo, Bing, and YouTube by using the Keyword Rank Tracker. Moreover, you can track the rankings of up to 5 competitors' domains to compare the rankings.
You can spy on your competitor's backlinks by using the Backlink Checker. It is an advanced backlinks analysis tool to help you in link acquisition. The software displays crucial metrics like domain trust, page trust, referring domain, and even nofollow and dofollow ratio.
The Backlink Monitor is another useful tool to track every backlink pointing to your domain. The crawler detects backlinks on a regular basis and notifies you of any change. You can also check the backlinks ratios, like how many links are pointing to the homepage and other pages, as well as check top-level domain distribution with percentages.
Another great feature of SE Ranking is Page Change Monitoring. It alerts you whenever the tool detects any modification on the web page. The tool monitors content, meta tags, links, robots.txt file, and index status.
The all-new Competitor Analysis tool helps you check your competitor's performance over the search engines. You can check traffic, ranking keywords, backlinks, domain authority, popular pages, and even ads. You can also identify the keywords that are ranking on different SERP features like featured snippets, image packs, and site links.
SE Ranking Pricing
SE Ranking offers three pricing plans:
Essential: $39 per month (audit up to 40,000 pages and track up to 250 keywords)
Pro: $89 per month (audit up to 250,000 pages and track up to 1000 keywords)
Business: $189 per month (audit up to 700,000 pages and track up to 2500 keywords)
Related Content: Why You Should Update Content – Or Risk Losing The Traffic You Have [Case Study]
Majestic is one of the strongest competitors to SEMRush's backlinks checker. It offers various advanced and unique features that help you in your link-building strategies. Majestic claims to have a database of millions of link indexes.
Why Choose Majestic?
Majestic offers vital backlink metrics such as TF (Trust Flow) and CF (Citation Flow), which are similar to Moz DA and Ahrefs DR. These metrics identify the value of a link. The Trust Flow metric shows you how close you are linking to websites in your industry or niche across almost a thousand categories.

The best part of Majestic is that it shows both fresh and historical links that help you find lost links easily. You can quickly detect referring domains, IPs, subnets, and a number of outbound links.
Additional features include:
With the help of the Link Context feature, you can find the top-rated backlinks pointing to your domain with anchor text, TF, and CF.
The Link Graph offers an interactive way to identify referring domains and backlinks. You can zoom in and find domains that are linking to your site. You can easily check the languages of incoming anchor texts and languages of sites linking to your domain. You can also check the backlink breakdown and see the link types like live, deep links, direct, follow, nofollow, image links, and text links.
By using the "Anchor Text" report, you can see all the anchor text distribution with the number of referring domains, backlinks, category, TF, and CF.
With the help of Bulk Backlink Checker, you can analyze up to up to 1,000,000 URLs via a file upload.
Also, Majestic allows you to compare up to two competitors' domains with your domain. You can quickly compare your competitor's backlinks with yours.
Majestic Pricing
Majestic offers three premium plans as described below:
Lite: $49 per month (check up to 1 million backlinks)
Pro: $99 per month (check up to 20 million backlinks)
API: $399 per month (check up to 100 million backlinks and receive full API support)
Ubersuggest is an SEO tool from Neil Patel. It is an easy-to-use and very affordable software especially suited for beginners.
Why Choose Ubersuggest?
The Domain Overview feature provides a quick SEO analysis of a domain. It offers crucial insights like organic keywords, monthly traffic, domain authority, and the number of backlinks. You can also see a chart with monthly traffic as well as monthly organic keywords ranking distribution.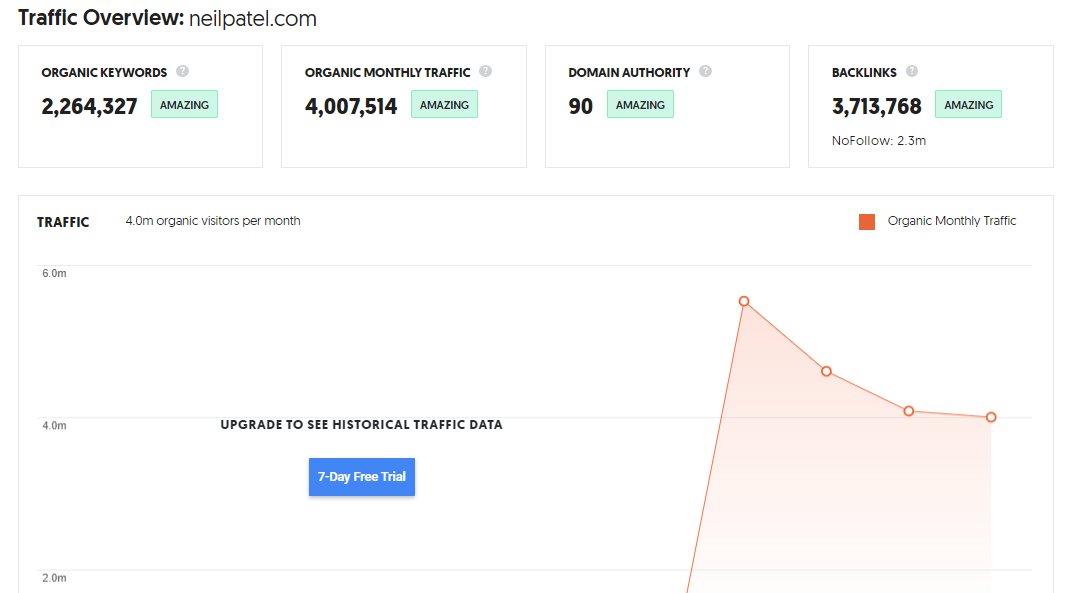 You can also find the top pages of any domain that are getting the majority of traffic. It displays the estimated traffic, backlinks, and Facebook and Pinterest share count. Similarly, you can identify the top keywords of any domain that are driving the maximum along with their current ranking position and estimated visits.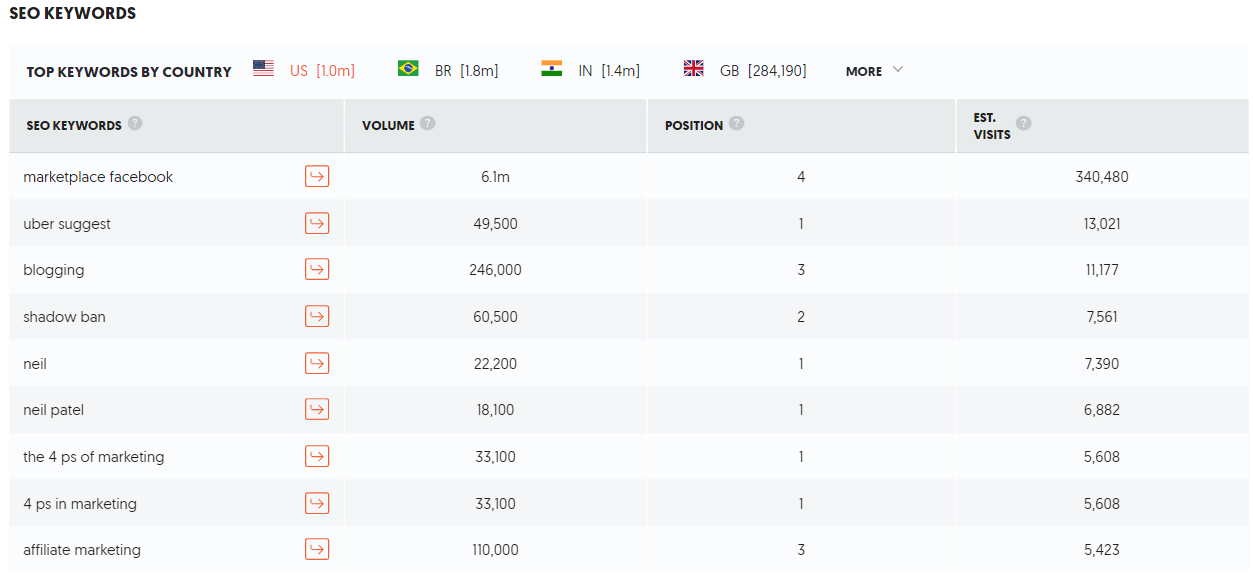 Additional features include:
With the Similar Websites feature, you can analyze your competitors and discover their keywords. You can quickly find your competitor's monthly traffic over time. You can also see a detailed breakdown of the competitors like, common keywords, keyword gap, estimated traffic, and backlinks.
The SEO Analyzer is a website audit tool that helps you find the critical SEO issues and errors on your site. You also get detailed suggestions with instructions to fix the issues.
The best thing about this tool is that it provides you with an in-depth site speed audit where you can check the load time, interactivity, and visual stability score of any domain. The tool performs the audit for both desktop and mobile.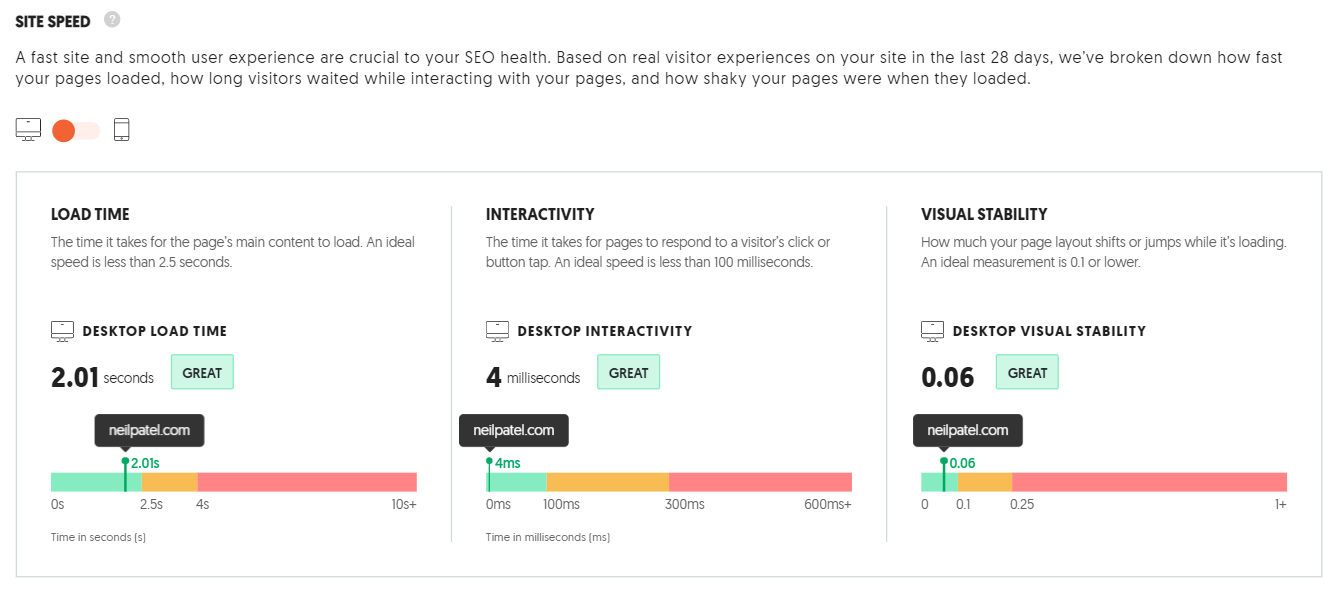 You can use the Backlink Analysis tool to spy on your competitors' backlinks with a chart of referring domains and backlinks. The new and lost backlinks chart helps you identify the days when links are acquired to a domain and days when links are lost. You can easily check the referring domain by DA and anchor text distribution with the total number of backlinks.
The Keyword Discovery Tool lets youfind tons of profitable keyword ideas. You can find search volume, SEO clicks, trends, and keyword difficulty.
Ubersuggest Pricing
Ubersuggest offers three pricing plans:
Individual: $12 per month (add up to 3 projects and track up to 100 keywords per project)
Business: $20per month (add up to 7 projects and track up to 150 keywords per project)
Enterprise: $40 per month (add up to 15 projects and track up to 200 keywords per project)
WebCEO is a powerful SEO and digital marketing platform that is trusted by more than one million businesses worldwide.
Why Choose WebCEO?
The Keyword Research Tool helps you find excellent keyword ideas. You get keywords from different sources like Google autocomplete and keyword planner. You can pick the relevant keywords for your marketing campaigns using crucial metrics like keyword difficulty score, global monthly searches, CPC, and search trend.
You can also connect your Google Search Console account with WebCEO to find keywords on which your domain is already ranking on the search results. If you want to find profitable keywords for local searches, then you can select the area or region in the settings, and the tool will display relevant local keywords.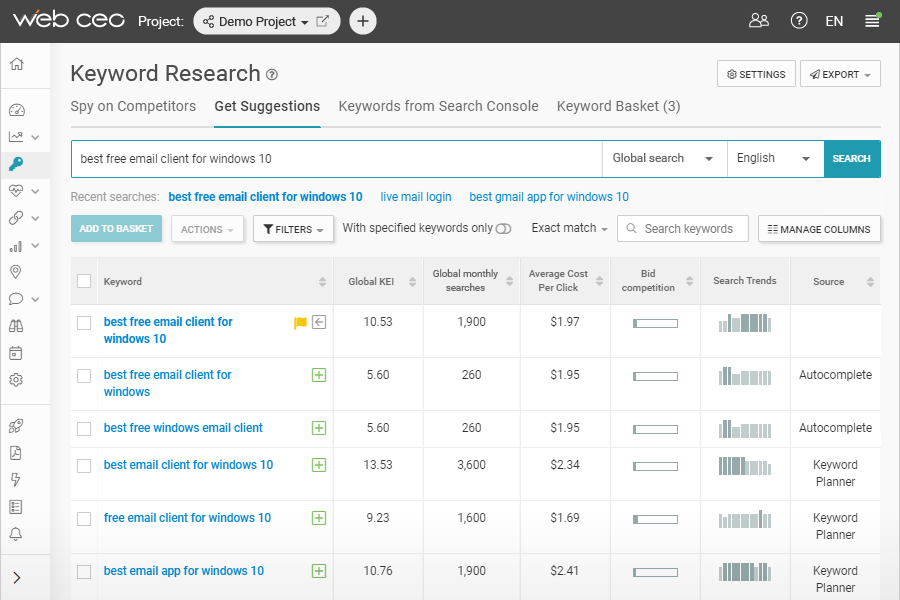 Similar to Semrush, WebCEO also offers a Keyword Rank Checker that helps you track rankings of your target keywords on Google and other search engines. You can check rankings for more than one location, and the tool will display the rankings in a single row. You can even add a location via zipcode and can track keywords on up to 50 search engines like Google, Bing, Yahoo, YouTube, and others.
Another excellent feature offered is the Site Audit, which can be used to identify and fix technical SEO issues on your site. WebCEO runs a check on your website and finds critical SEO errors like broken links, server issues, and duplicate content, and sends email notifications whenever any technical issue is detected on your site.
The SEO Analyzer tool lets you check your landing pages performance by measuring page speed score, mobile usability, broken links, and other critical SEO issues. With the help of the SEO Analyzer, you can check:

On-Page Issues: You can check every landing page for technical SEO issues and get easy-to-follow instructions to fix those issues.
Page Speed Test: You can check your web page speed and find scores like FCP and TTI for both mobile and desktop.
Mobile Optimization: In this report, you can check whether your web pages are mobile-friendly and if you have AMP pages on your site.
Top Pages from Search Console: In this report, you can find the top pages of your website based on Search Console data along with metrics like clicks, impressions, CTR, and average ranking position.
The Backlink Checker tool offers a comprehensive report with vital metrics like first and last seen, language, domain trust flow, citation flow, and Alexa traffic rank. The tool also keeps toxic links separate so that you stay away from them and only build quality links.

With the help of the Quick Domain Analysis tool, you can analyze up to 100 domains simultaneously. The tool is useful for competitor research and displays crucial data like Domain Trust Flow, total links, total linking domains, Moz DA, and other relevant metrics.
WebCEO also offers seamless integrations with the industry's top tools, including Moz, Majestic, and Alexa.
WebCEO Pricing
WebCEO offers four different pricing plans:
Solo: $35 per month (1 project and 50 keyword rank tracking)
Startup: $99 per month (up to 5 projects, 200 keyword rank tracking, and branded SEO reports)
Corporate: $299 per month (up to 30 projects 600 keyword rank tracking and branded reports)
Related Content:
* Domain Authority: How to Increase Your Ranking Score from Scratch
* My Site's DR Is 1.2 but My Article Ranks #1 in Google!
* B2B SEO: How to Rank Your Business Website Higher in Search

Searchmetrics is another key competitor of Semrush. It offers a complete digital marketing suite to reach your marketing and campaign goals.
Why Choose Searchmetrics?
With the help of Research Cloud, you can analyze vital domain metrics like organic rank, visibility on desktop and mobile, top-countries, and top SERP features such as related questions and video carousel.
With competitive intelligence, you can compare your competitor's performance with your domain and uncover their SEO strategy to beat them in the organic search results. You can use market research to gather insights into any domain on the national and global market. You can get rankings, SEO visibility, and other useful SEO data to grow your site performance.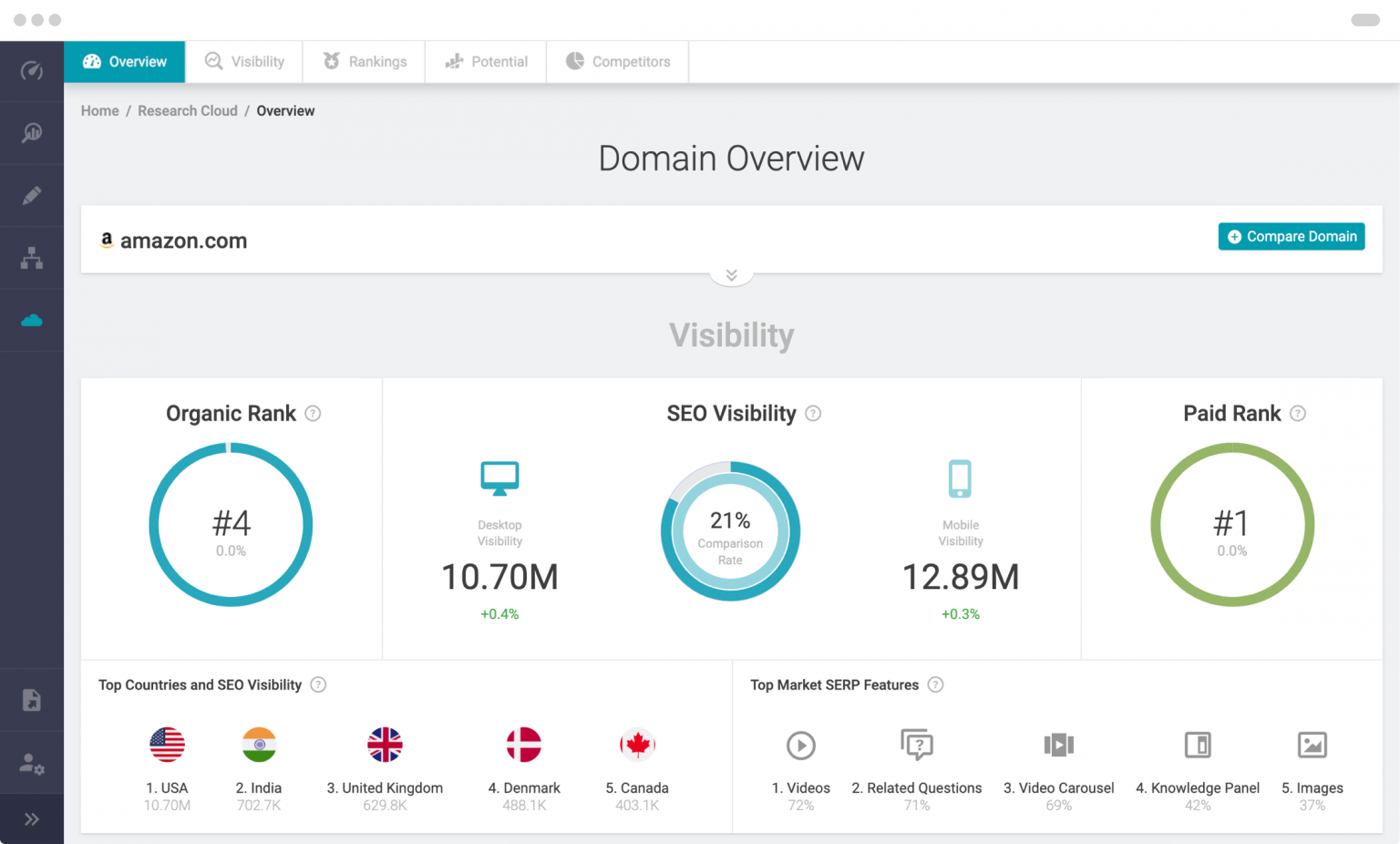 Additional features include:
Content Research is a content marketing tool by Searchmetrics. It helps you create better content that is SEO optimized and can beat your existing organic rivals. The content analysis feature scans your content and predicts the performance score to create better content. With the help of the Topic Explorer, you can not only identify relevant keywords but also get insights whether the keyword is informational, transactional, or navigational.
The Search Appearance suite helps you track the performance of your keywords on SERP. You can monitor performance based on different filters such as locations, search engines, devices, and SERP result types.
The Site Experience suite offers website audit and testing tools that help you make your technical SEO stronger. You can identify risks and further opportunities to further optimize your site for improved organic visibility. You also get a detailed blueprint to improve the internal linking structure of your website.
You can also check duplicate content, analyze JavaScript pages, identify incorrect redirect chains, and monitor server response time.
Searchmetrics Pricing
Searchmetrics offers one pricing plan that costs €395 (approximately $457) per month.
SEO PowerSuite is an all-in-one SEO software that is trusted by more than 2 million users. Companies like Amazon, Disney, and IBM use this software to expand their online presence.
Why Choose SEO PowerSuite?
The Website Auditor is a powerful auditing tool that helps you find issues related to HTML, CSS, JavaScript, content, response codes, website structure, sitemaps, and robots.txt files.
SEO PowerSuite comes with a Core Web Vitals audit report that helps you check how many pages fail the Core Web Vitals assessment test. You can generate sitemap and robots.txt files directly from the SEO PowerSuite dashboard. Also, review and edit these files and upload the changes via FTP.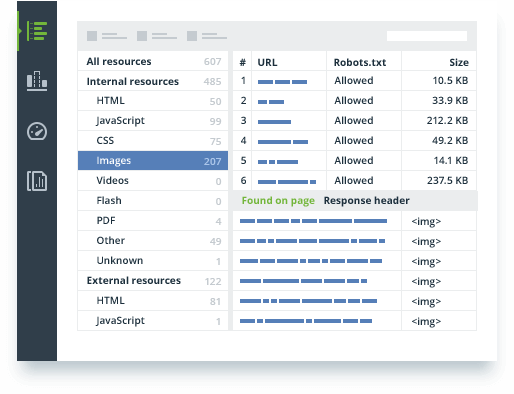 The Content Optimization tool helps you optimize pages in real-time via a WYSIWYG interface or HTML interface. Get step-by-step instructions and also see a Google snippet preview of your page.
The TF-IDF Analysis tool helps you optimize your web page relevancy and authority by giving recommendations on how many times you should use the keyword under the content. The recommendations are based on top-ranking sites on search.
Get thousands of keyword suggestions by using SEO PowerSuite's Keyword Research tool. It generates ideas from different sources like Google Keyword Planner and other keyword tools. It also helps you find keyword gaps between you and your competitors. Compare up to 5 competitors' domains and find keywords that they are ranking on the SERPs.
Use the Rank Tracker tool to check the ranking of unlimited keywords for over 400 search engines (locations) and SERP features like featured snippets and image packs. Also, scan up to 1000 search results and also check competitor's rankings. Check up to 10 competitors' rankings over SERP that help you compare your performance with your competitors.
The SEO SpyGlass tool analyzes backlinks of any domain. SEO PowerSuite has a database of 2.7 trillion backlinks that means you can see all the referring domains and backlinks of any website.
The LinkAssistant tool is best for link-building management. You can find link prospects using different methods like guest posting, commenting, forums, directories, and competitor's backlinks. To help you build only quality links, it offers various metrics like DA, PA, domain age, and Alexa rank.
SEO PowerSuite Pricing
SEO PowerSuite offers three general plans:
Free: 
Professional: $299 per year 
Enterprise: $499 per year 
Pro Rank Tracker is one of the best alternatives to the Semrush Position Tracking tool. It is trusted by over 60K agencies worldwide.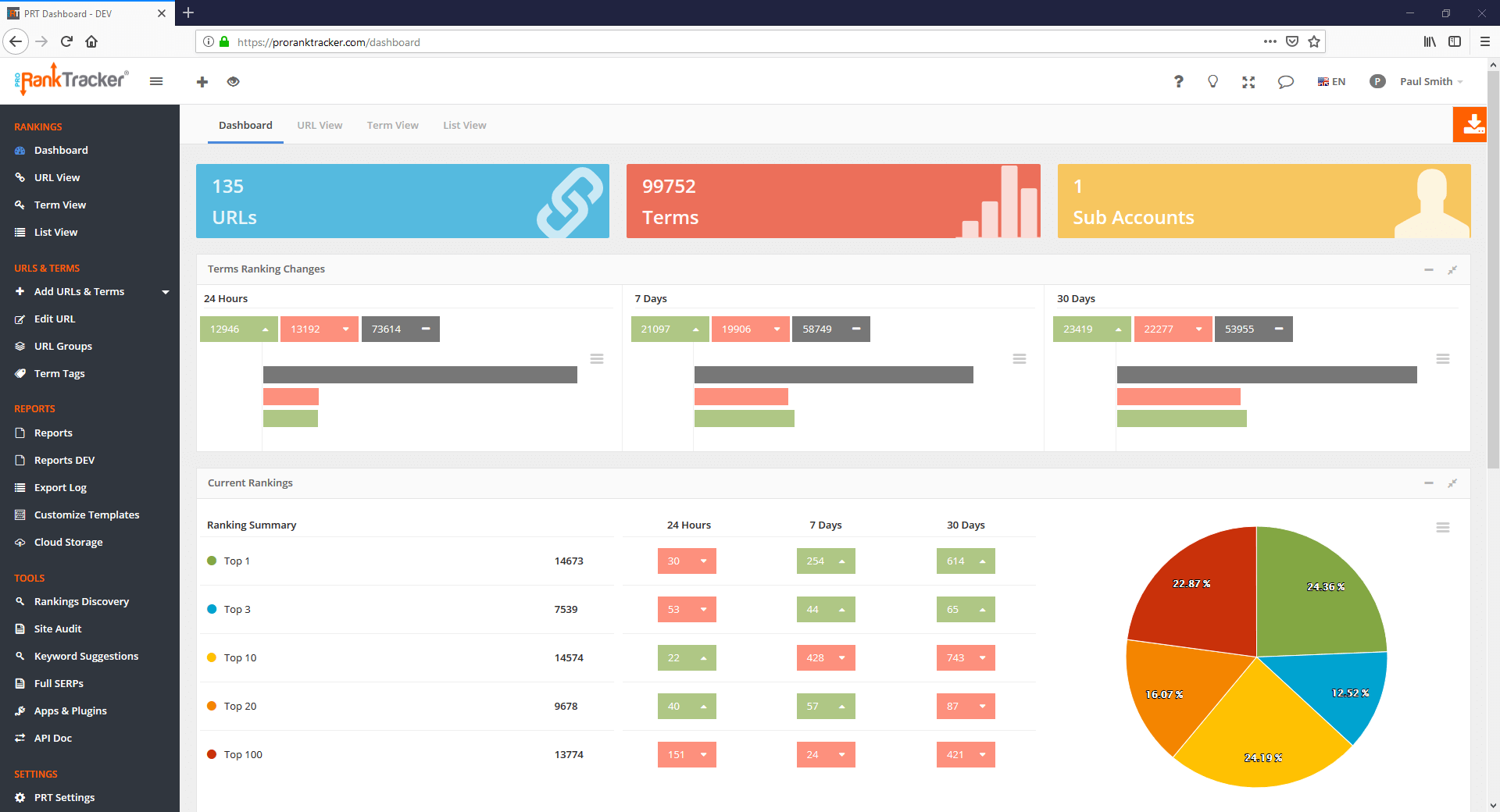 Why Choose Pro Rank Tracker?
It claims to have the most accurate ranking algorithm. Pro Rank Tracker also supports multiple languages like Spanish, English, German, French, Dutch, and Italian.
You can check up to 100 results for every ranking keyword and also see the historical rankings if required.
Pro Rank Tracker offers white-label reports with progress and benchmarks that you can share with your clients. Reports can be downloaded in XLSX, PDF, and CSV files.
You can integrate your account with Google Drive and Dropbox to save reports directly on the cloud.
You get notified via email whenever the tool detects any ranking changes.
With Pro Rank Tracker's mobile app, you can check rankings from anywhere, anytime.
It supports international rank tracking that means you can track the ranking of your keywords from hundreds of international locations.
Not just search results, you can also check rankings of Google My Business listings.
Pro Rank Tracker Pricing
Pro Rank Tracker offers two pricing plans:
Free: $0 (track up to 20 keywords)
Premium: The premium plan starts from $13.5 per month, where you can track up to 100 keywords and goes up to $740 per month, where you can track up to 20,000 keywords.
Conclusion
All of the above tools offer excellent value for your money and tons of features to optimize your entire domain.
Whether you are an agency owner or a freelance digital marketer, there are plenty of options for top Semrush competitors to help you elevate the organic and paid presence of your website!