Today I'm going to explain what exactly the creator economy is and, more importantly, why you should care.
Here's what we'll cover in this post:
Explanation of "creator economy" (with examples)
Some cool stats that you can use to impress people
A look at the creator economy mindset (the who and the why)
Quick tour of the history of the creator economy
Top creator economy platforms
Best ways to make money as a content creator (this is why you should care)
So if you've been hearing the term "creator economy" a lot lately but aren't quite sure what it is, this post is for you.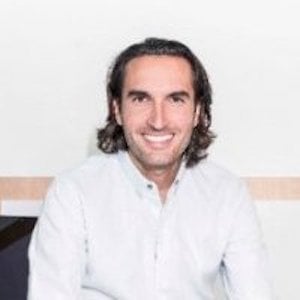 Yaniv Masjedi

CMO, Nextiva

Their expertise has helped Nextiva grow its brand and overall business
What Is the Creator Economy?
The creator economy refers to a community of independent content creators (bloggers, writers, YouTubers, influencers, etc.) and content curators who follow their passion, build a following and monetize their skills. This is in direct contrast to traditional media.
Basically, if you create something online and your creation starts bringing in profits, you are already part of the creator economy. According to Venture Capital firm SignalFire, about "50 million people around the world consider themselves creators."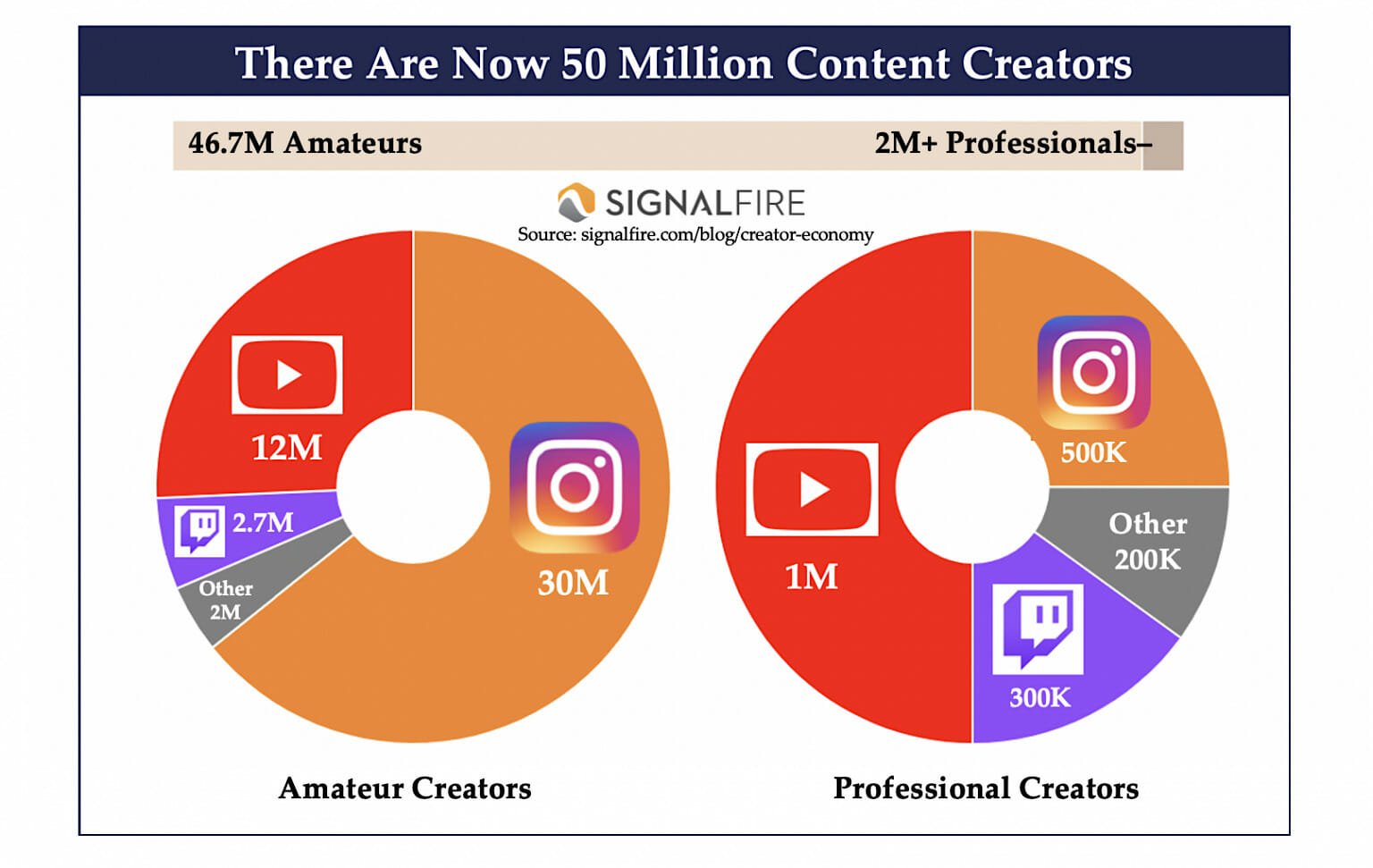 Typically, these are "ordinary" people, not those affiliated with traditional media or corporations. The relative ease and cost-effectiveness of creating different types of content these days has contributed to a sharp rise in the creator economy.
Examples of activities that comprise the creator economy include:
YouTube videos 
Podcasts
Blogs
Online courses
Influencers
Amazon publishing/self-publishing
Examples of individual content creators who have followed their passion and now earn a massive online income:
Why Do Most Gen Z Audiences Prefer Being Creators?
A lot of people, particularly the younger generations, don't want to be a part of the traditional 9-to-5-based job industry. Instead of trying to fit into someone else's (corporate) role of how they can best use their skills, they take their skills and create a money-making venture around that.
In other words, they want to live life on their own terms doing things they're passionate about. The creator economy makes this possible. In fact, a recent survey found that:
One-third of kids aged 8-12 want to be either a vlogger or a YouTuber.
Here are some of the top reasons why Gen Z audiences prefer being a part of the creator economy:
They don't feel like they fit in to most corporate cultures.
They're more apt to drive change in the world by creating a solution for it, rather than waiting for someone else to solve it (or ignore it).
It is easier to take control of your daily schedule when you are a creator. You are in charge of your time and get to cherry-pick your projects.
Being a content creator means you can work and live anywhere.
You can make an income doing what you are passionate about, from cooking to teaching to reacting to movies or music videos to singing (Justin Bieber was discovered by Usher on YouTube).
All these reasons have significantly contributed to the rise of the creator economy. 
Related Content:
* 30 Ways to Come Up with Great Ideas for Your Blog Posts
* How to Use Google Keyword Planner for Content Creation
* How to Create Digital Products to Grow Your Small Business During a Pandemic (and Beyond!)

Creator Economy Stats
The creator economy has received over $1.3 billion in funding in 2023 alone and is growing fast – we can expect the creator economy to double from 50 million to 100 million creators in the coming years.
Here are some of the top creator economy stats to ponder:
The top three trends in the creator economy are:
Creators moving their top fans off of social networks and on to their own websites, apps, and monetization tools
Creators becoming founders, building out teams and assembling tools to help them start businesses while focuses on their art
Creators gaining power in the media ecosystem as fans seek to connect with individual personalities rather than faceless publishers
Creator Economy Mindset
What led to this massive increase in the number of content creators across the world?
The creator economy started in 2012 with a market valuation of $600K and reached $143 billion in 2020: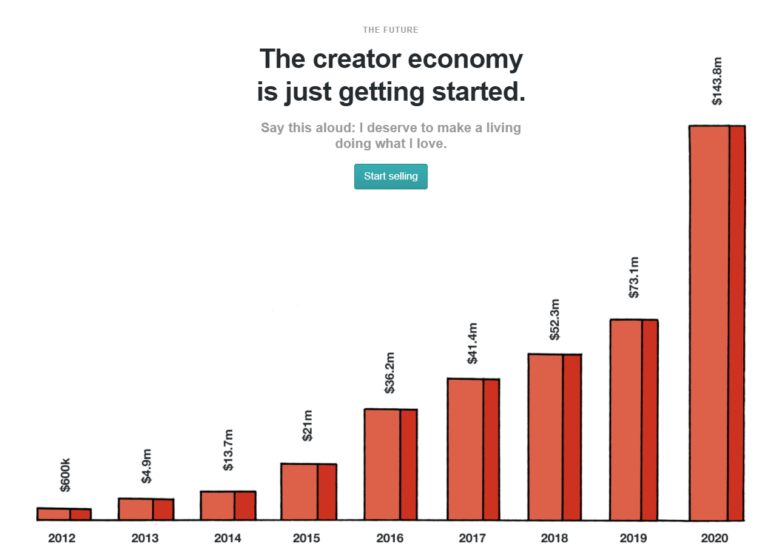 As you can see from the above graph, the growth almost doubled from 2019 to 2020.
The COVID-19 pandemic and its ensuing unemployment spike inspired a lot of people think outside the box. While living in the confines of their homes, individuals discovered how to turn their hobbies and passions into profits. They were forced to find creative ways to make a living from their phones, tablets and laptops. This resulted in a new era of the creator economy.
The significant growth in the creator economy has also been driven by the notable shift in the career aspirations of Gen Z. One study showed that close to 29% of American students would rather become creators instead of lawyers or doctors. This trend will continue to result in a global shift in the workforce in the coming years.
After decades of corporate advertising that has tended to be salesy and inauthentic, people nowadays don't trust the government or large businesses. They trust other people like them, and this is also giving rise to the creator economy.
Creators directly ask their audience what they want to see, read or learn and then try to share the best content to deliver on their promise.
Related Content: 17 Engaging Video Content Types that People Love to Watch
History of the Creator Economy
A lot is changing in the world of business today.
Passion and authentic connection are the main drivers in the creator economy, and they supersede impressions, likes and views. Ideally, the concept of the creator economy revolves around social tribes, community values, and common interests.
The history of the creator economy can be divided into three stages: introduction of content creation channels, the rise of influencers, and the creator economy boom.
Stage 1: Introduction of Content Creation Channels
The introduction of content creation channels marked the emergence and growth of the creator economy. Platforms like Spotify, YouTube, iTunes, Twitter, Instagram, and TikTok form the base of the creator economy. Most of the content platforms also provide content creation and editing tools, which help creators polish their content.
These platforms helped millions of content creators get discovered all over the world. Tech companies invested heavily in their curation algorithms and recommendations, solving the distribution problem of most content creators. Today, it is much easier for creators to showcase their content to millions of people on social media platforms than in traditional broadcast media. 
CROss-promotion of content and diversification is one way of making more money from the content economy. Through diversification, creators are not vulnerable to a change in priorities, the decline in followers, the removal of features, or other reduced opportunities that could affect their income.
Stage 2: Rise of Influencers
Once a content creator has established a good following or audience on social networks, businesses start reaching out to them to promote or market their products or services. Most brands have recognized the impact of paying influencers or content creators to market their products on social networks. 
The majority of platforms have given content creators a way to monetize their content, which has resulted in the rise of sponsored content. Many companies have invested a fortune in this space, including talent representation companies, sponsorship marketplaces, and influencer agencies.
Most content creators work closely with (as opposed to for) brands that are in line with their own content strategy and values. This way, they can push the corporate message without compromising on content quality.
As influencer marketing grows, more brands are now paying to hire these people. However, the danger is that with each paid post, content creators could lose their audience's trust.
Related Content: The Ultimate Guide to Growing Your Business with Influencer Marketing
Stage 3: Creator Economy Boom
Successful content creators have been able to convert their passion into a full-time job by identifying multiple revenue streams beyond just brand advertising.
They are making money by selling "merch" like e-books, t-shirts and hats, premium content on additional platforms like Patreon, consulting/coaching, etc.. Some also earn a living through affiliate marketing or by accepting ads on their websites. 
By looking at content creation as a business, most creators can make "clickable" (i.e. compelling) content for all platforms. To monetize their "product", creators have to balance their distribution amongst several media and reduce the risk of dependence on any one of them.
Popular Creator Platforms
Traditionally, content creators have had to rely on digital advertising to make money for their creative endeavors. 
But now we are living in a world where content creators are making a fortune (or at least a living) from their passion in an entirely new way (well, not so new; in the Renaissance period patrons of the arts were quite common). Close to 2 million creators are earning six figures on YouTube and other popular creator platforms.
There are numerous creator platforms already in existence, but these are some of the most popular ones, big and small, that you can use to monetize your skills:
Buy Me a Coffee is one of the most famous creator platforms that has been around for some years now, although it may not be a household name (yet!).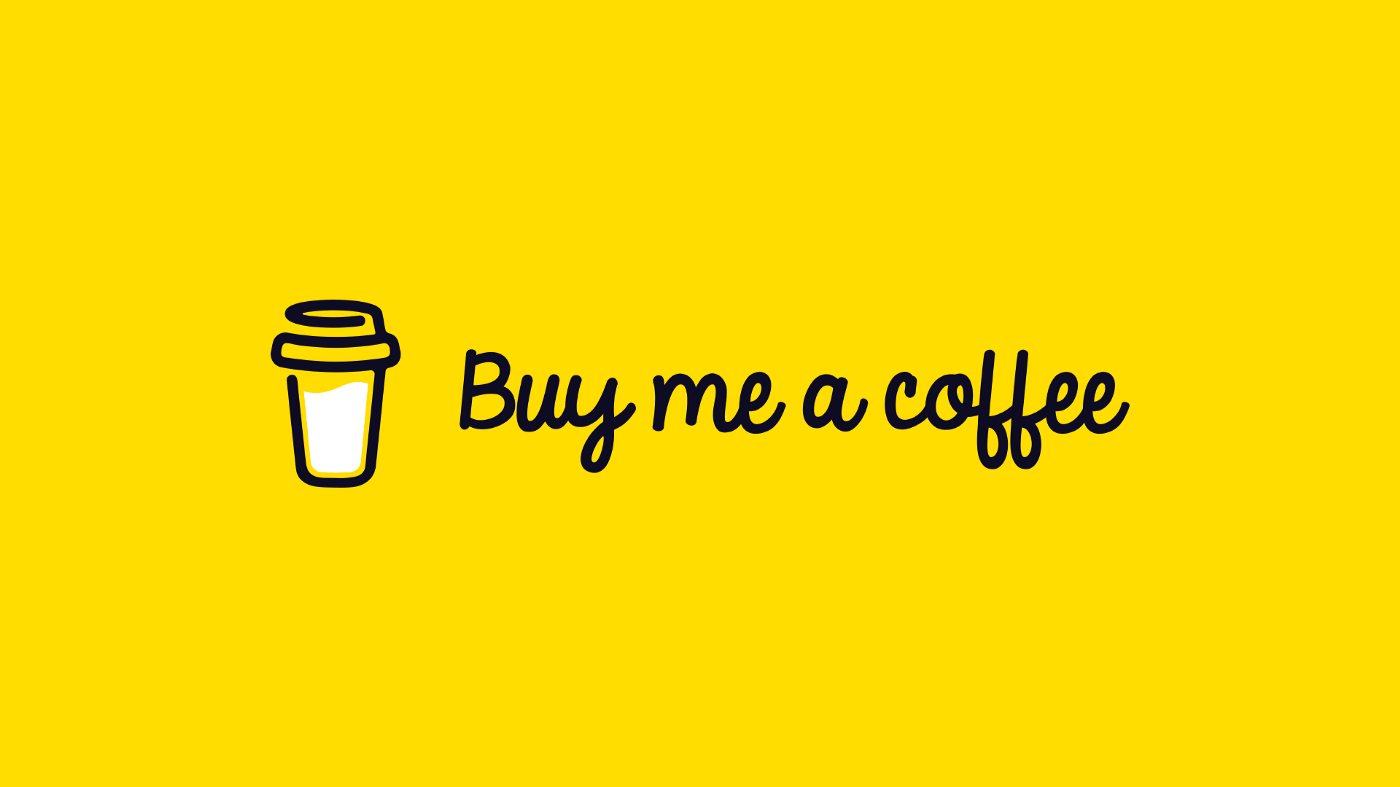 Buy Me a Coffee is an all-in-one content creator platform that negates the need to sign up to several other apps like Patreon, Mailchimp and a donate button. Instead, it allows you to accept support and memberships, and build a direct relationship with your fans.
It's free and takes less than a minute to create an account. More than 400,000 creators love this app because it makes the business end super easy: Your fans can make a payment and leave a message for you without having to create their own account.
You get paid instantly to your PayPal or bank account, and payment does not take the usual 30-day delay.
Gumroad is another creator platform that has been around for over a decade, but has only become popular recently.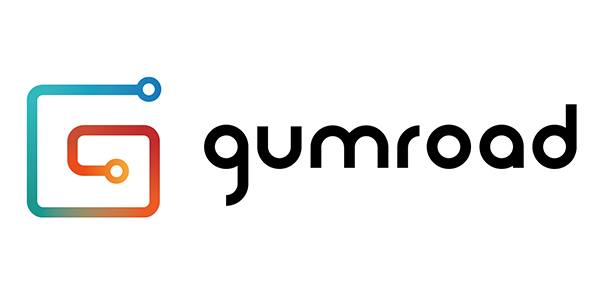 Users can buy e-books, newsletters, videos, cryptos, and other digital products at a fixed price or subscription on this platform, although the four biggest verticals are e-books, music, film and software. 
Since 2011, the 95,083 creators on Gumroad have earned over $506 million. One creator earned six figures selling karate memberships, and a top earner sells homeschooling products. You get paid either through direct deposit or PayPal, which will depend on your country.
It's free to get started on this platform and there are no monthly fees. You'll only pay a small percentage on each sale and as you grow your business, you pay fewer fees. You can sell anything you want, such as a digital file, physical product or a membership, and you get to choose between one-time, recurring or fixed-length payments.
Clubhouse is another creator platform that is growing in popularity that you should consider joining. Earlier this year, the voice-chat app launched its own creators program called Clubhouse Creator First. Its goal is to help creators "build their audiences, connect with brands, and perhaps most importantly, monetize their shows."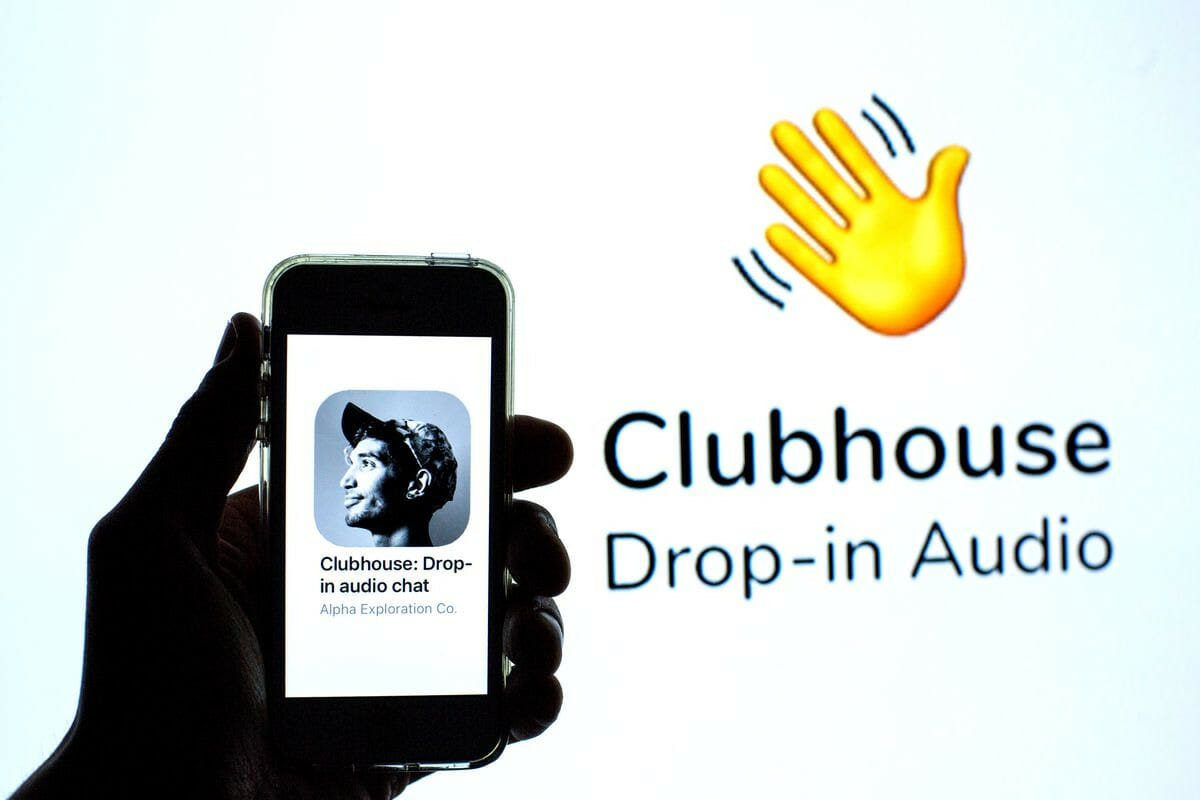 The platform will support and equip new creators with the resources needed to bring their creative ideas to life by matching creators with guests for shows and events, providing design services for creative assets to help promote your show, and offering a monthly stipend to ensure that you become a profitable creator.
They've only recently launched their monetization feature for creators on Clubhouse, but have made it as easy as possible. Your fans can easily send their favorite creator a payment with one tap, and the creators receive 100% of the payment (the person making the payment will be charged a small processing fee).
The Clubhouse Creator First is still a new feature of  their main audio app, so expect things to change and improve quickly.
Streamlabs is another excellent creator platform you can use to monetize your content. This live streaming company has a fairly new content creator-focused website builder called Creator Sites that makes it easy for live streamers to engage with viewers, monetize their broadcasts, and grow their channels.
This platform has hit 301K monthly searches and has achieved such significant growth in this past year that it is now an exploding topic.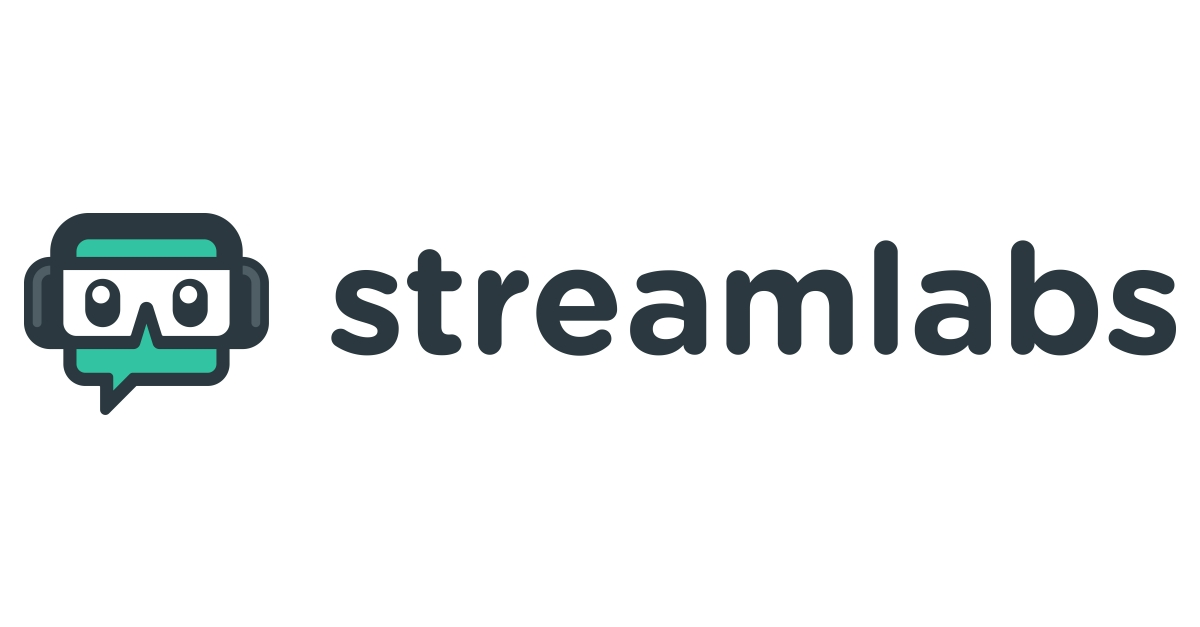 With this platform, creators can now manage several accounts on different social media networks like Facebook, Twitch, YouTube, and Instagram all in one place: their Creator Sites website. This makes it easier for content creators to focus on their creativity rather than hopping around to several different platforms.
The platform is so easy to use that creators don't need to know anything about web editing, domains, cybersecurity, email server setup or SEO.  Creator Sites is free for all basic features, and to access advanced features you will have to upgrade to Streamlabs Prime for $149 per year
Superpeer, a platform that helps experts monetize their knowledge, recently raised $8 million in funding. This video mentoring platform lets creators connect with their audience members via one-on-one video calls and live streams to offer their advice.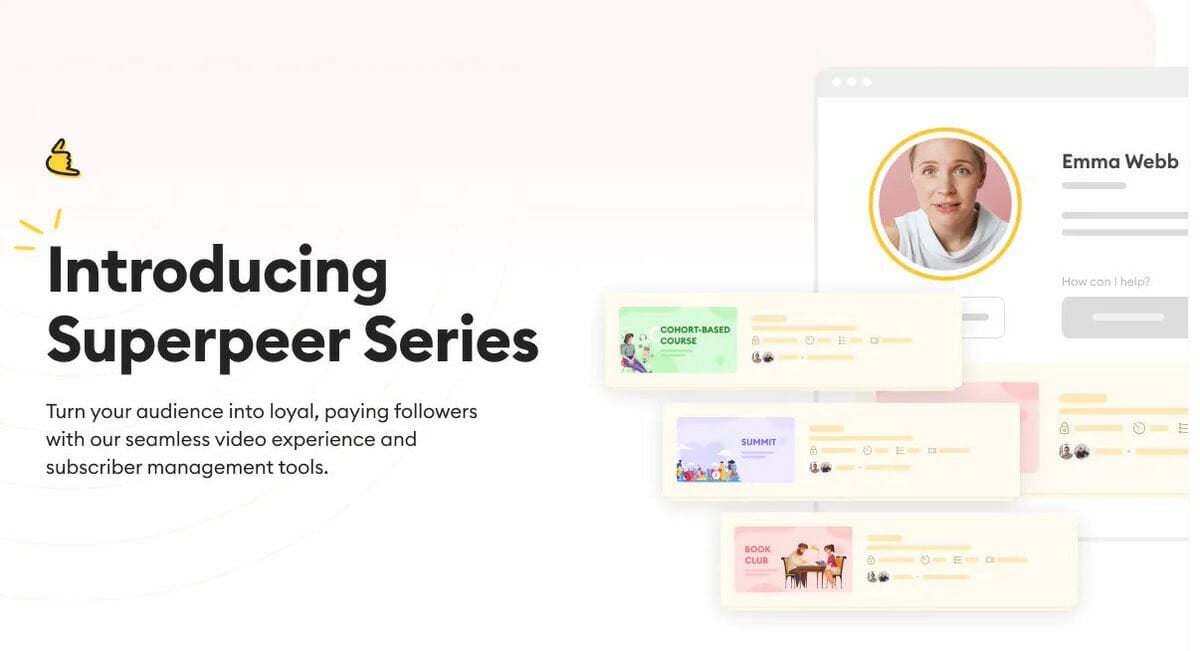 The platform operates on a business model with recurring subscription-based revenue, so you can earn money through regular livestreams and channel subscriptions. You set your own rates and can also accept donations. This allows content creators on the platform, such as teachers, therapists, life coaches and other experts, to more easily run their business. 
Superpeer handles scheduling and payments, and they take about a 10% commission from 1-on-1 video calls. They automatically collect payments for you through credit card or PayPal, and they offer automatic refunds and no-show protection.
NewsBreak is a local news aggregator platform that has been around for some years now. The platform is trusted by 20M users, rated number one in both Google Play Store and the App Store, and recently closed a $115 million round in Series C funding.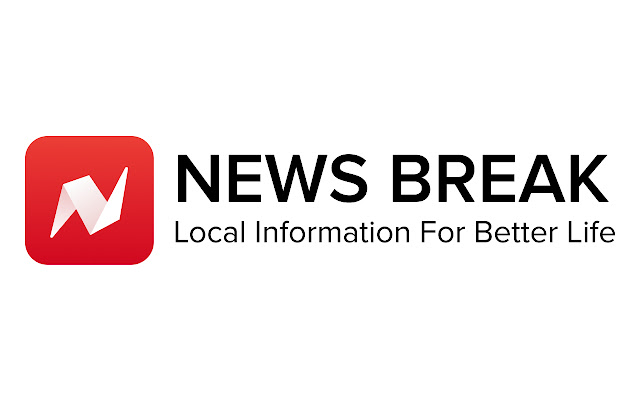 This fantastic content platform provides a dedicated space for writers and video creators in the U.S. and rewards local content with better monetization terms. By signing up for NewsBreak, you can share content on any topic, excluding PG-13, explicit wording, and sexual advice. They claim that at least 10,000 people in your town will read your article.
Subscribers get local headlines and breaking news, like latest news, sports events, lifestyle stories, politics, and crime updates, delivered right to their phone. You can personalize NewsBreak for your specific interests, get unique perspectives from local content creators, and discuss the news with other NewsBreak readers.
The platform guarantees a monthly minimum payment to creators if they reach specific achievable benchmarks, and creators can earn an additional income for each article read.
TikTok is one of the most popular social media platforms. It publishes content that entertains and inspires, and, in fact, its mission is to "inspire creativity and bring joy."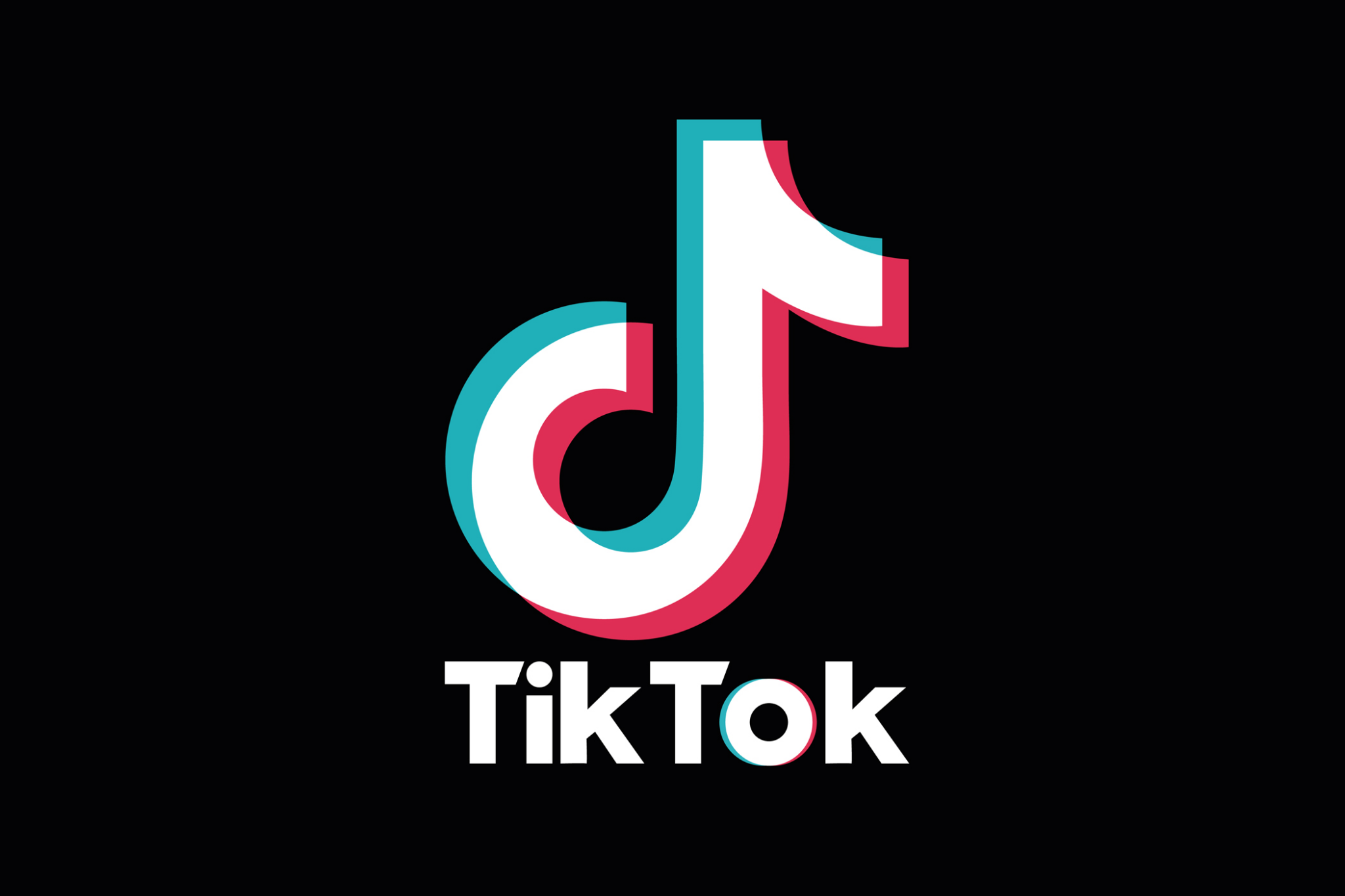 This app is not just for kids with ADD. Many people have become TikTok stars earning up to $5 million, like the platform's top-earner Addison Rae Easterling.
TikTok has a Creator Fund that rewards top content creators for their work. You must follow their community guidelines and meet these requirements:
Be 18 or older 
Be a legal citizen of the U.S. or participating countries
Have more than 10,000 authentic followers 
Have more than 100,000 authentic video views in the last 30 day
Once you meet all the requirements on the app, you can apply for rewards by clicking on the Creator tools available in the app's settings.
TikTok calculates the earnings using metrics like engagement and views. Content creators on TikTok can withdraw their funds from the platform at the end of the month through PayPal or Zelle.
Related Content: TikTok Marketing: How to Get Started with Ads on This Platform
YouTube Shorts is their version of TikTok in which you can watch short, vertical videos on the YouTube mobile app.
As stated on the YouTube blog, the platform has set aside YouTube Shorts Fund worth $100 million, to be distributed in 2023 and 2022. Creators involved in publishing short content on the platform are eligible for the fund.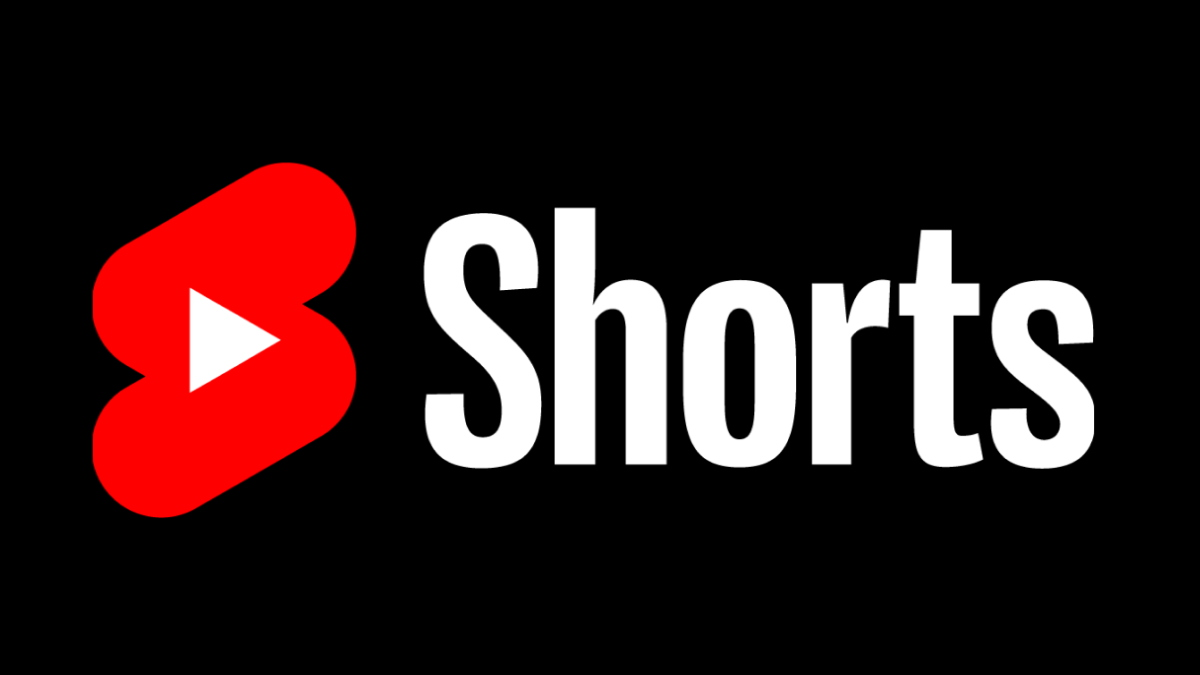 Each month, the platform will reach out to content creators who have generated the most views and engagement on the platform and reward them for their videos. As a content creator, you can now access the YouTube Shorts feature and read the terms and conditions to determine if you qualify or not.
On YouTube, the number of subscribers and views determines your eligibility for rewards. For instance, when you hit 1,000 subscribers and have at least 4,000 public watches in hours in the last 30 days, you can start generating income from the platform.
YouTube Shorts plans to build more monetization models in the future.
Related Content: 5 YouTube Trends You Can't Ignore in 2023
If you love taking photos and short videos, then Instagram is the place for you. The platform is now showing support for content creators by allowing users to purchase badges during live videos.
Instagram Live Badges is a monetization tool for their content creators. This means that fans can offer financial support to their favorite creators while participating in the live stream video.
The badges are found close to the username enabling users to contribute at any time. When users buy a badge, they stand out in the comment section, and they can access more additional features on the platform. Creators will receive 100% of the revenue from Instagram Live badges sales.
A couple months ago, Instagram announced two new ways to help creators generate an income: Affiliate and New Shops. The native affiliate tool lets creators share new products they've discovered with their fans and earn commissions for the purchases they drive — like regular affiliate marketing. For creators who have their own merchandise, they can open a new shop on their personal as well as business Instagram profile.
Related Content: 9 Tips for Creating Instagram Video Ads that Actually Generate Sales
Twitter is another platform that gives you the chance to make money as a content creator. You can use Twitter's Tip Jar to monetize your content. This feature enables creators to receive rewards and allows users to show support for their favorite creators.

Both Android and iPhone users can send and receive tips on Twitter. The feature is made available for nonprofit organizations, experts, journalists, and creators.
The Tip Jar feature is available next to the Follow button. You can find out if a user has enabled this feature by looking at the Follow button icon. You can access payment platforms like Cash App and PayPal by tapping on the icon.
As of now, it is only available for English users, though Twitter is planning to expanding the feature in the coming years.
Facebook is also playing a significant role in helping content creators diversify their revenue. 

You can earn money on Facebook through in-stream ads, branded content, paid online events, fan subscriptions and stars:

Some of the other options are self-explanatory, but the Fan Subscriptions feature allows your followers to directly fund you through recurring monthly payments, and the Stars feature lets you earn money from your live or past video content by enabling your viewers to buy Stars and send them.
How much you earn on Facebook depends on the subscription funding, video view count, etc., and the platform will pay you via bank account or PayPal.
Related Content: 12 Facebook Ad Ideas to Grow Your Online Brand
Spotify Greenroom is another platform where you can make money as a content creator. Spotify's social audio app allows you to host a live-audio virtual environment for conversations about music, culture and sports.
You can browse different groups on any favorite topic and start receiving notifications, and you can join different rooms with athletes, influencers and artists. Spotify Greenroom also allows you to create your rooms with friends and family. Once you become part of the room, you can start your conversations.
A few months ago, Spotify launched their creator fund, and content creators will be paid based on "consumption of your live content and how many people are tuning in to your rooms." Creators will receive payouts on a weekly basis and Spotify hopes these funds will have an impact on the growth of top creators' careers.
Related Content: Spotify Ads 101: How to Run Successful Audio and Video Ads
Pinterest has also launched their own Pinterest Creator Fund, currently only available to content creators from underrepresented communities in the U.S.
From the site: "Creator Fund, a new initiative focused on the growth and success of underrepresented creators: people of color, people with disabilities and members of the LGBTQ+ community. The Fund launched in April [2021] with the goal of fostering creator talent through financial and educational support. It also aims to make Pinterest an increasingly inclusive and diverse platform."
The Creator Fund members will participate in a "four-week workshop and get hands-on training to help them succeed on Pinterest. Topics include:
making Idea Pins
taking advantage of Pinterest trends
measuring campaign success
Participants also get personalized consulting to boost their Pinterest creative strategies. And to top it off, every creator receives a financial grant of $25k in cash and ad credits."
On average, Fund creators saw 2.9x more Idea Pin impressions and 72% more monthly viewers compared to their previous performance.
Lumanu is a dedicated content marketing tool for content creators like influencers, musicians, athletes, artists, photographers, and streamers.

Lumanu "allows marketers to do more than they are able to with Facebook's Branded Content Tool, for example targeting influencer audiences, making edits to influencer copy, running A/B tests between different headlines."
This platform claims to be "built by creators, for creators," so one of the things they do well is make payments a snap: You'll get paid for your brand collaborations in minutes (as opposed to waiting 30 or 60 days), and they do not charge any transaction fees or monthly costs. Additionally, your brand partners can pay however they are most comfortable.
Lumanu is integrated with Plaid (a subsidiary of Visa), a secure platform that provides a seamless and secure way to link accounts so that creators can be paid directly into their bank account.
Substack is a great platform where you can start a newsletter, build your community, and make money from subscriptions. Most importantly, you don't have to pay to join the platform or to publish your content.

Writers or content creators of any type can join Substack and publish content in their niche, which can be in the form of audio, video, images, GIFs or text. They have an email list, a website for their post, and community features.
Substack, backed by venture capital firm Andreessen Horowitz and valued at $650 million, has been "enticing numerous prominent journalists with generous bonuses and the promise of greater control over what they write and how they connect with audiences."
On this platform, you get paid directly by your subscribers. You can publish some of your posts for free and some for paid subscribers – you get to choose which and how many – and you'll pocket 90% of these earnings.
Substack claims to be a better model for writing: "The ad model demands that writers attract 40,000 page views every day to earn just $1,000 a month. With the Substack model, a steady base of 1,000 subscribers paying $5 each month earns you $60,000 per year."
Established in 2013, Patreon has earned massive popularity as a crowdfunding site. The platform has 200,000+ active creators who are earning well. It is aimed at artists and personalities who are in the business of continuous online content creation.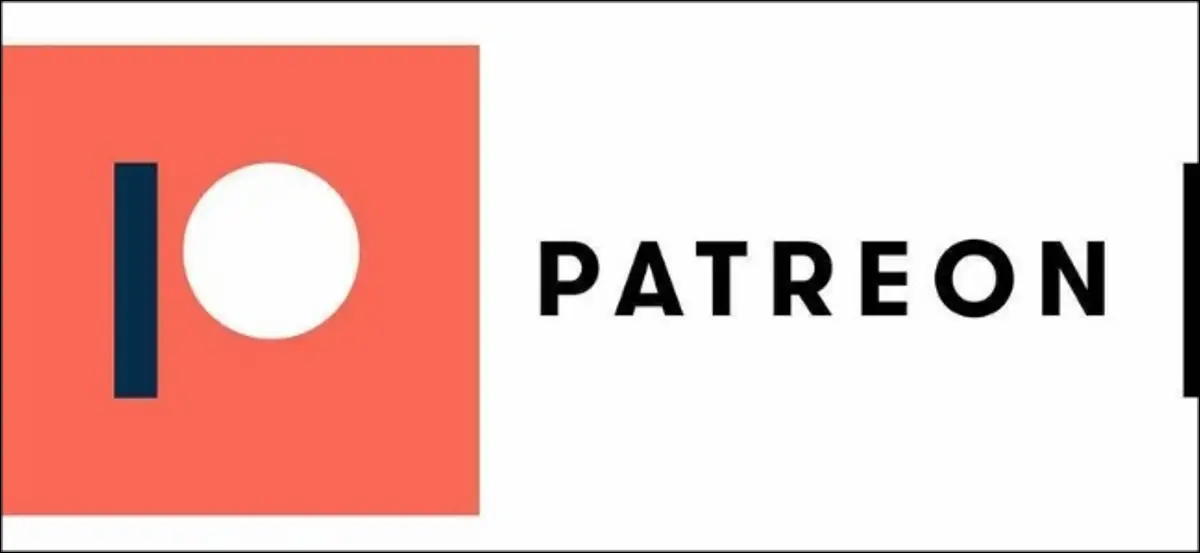 The platform is well-suited for podcasters, video creators, musicians, visual artists, writers, gaming creators, and nonprofits. 
Patreon allows the audience to access your content through paid subscriptions, and you can reward your "patrons" with specific perks like exclusive content, early access to new content, and ad-free content. You can also choose to charge per piece of content rather than monthly.
Patreon is free to get started. They charge a small percentage only after you start earning. You get monthly payouts via direct deposit, PayPal or Payoneer.
Twitch began in 2011 as a live streaming video service and is a subsidiary of Amazon.com, Inc.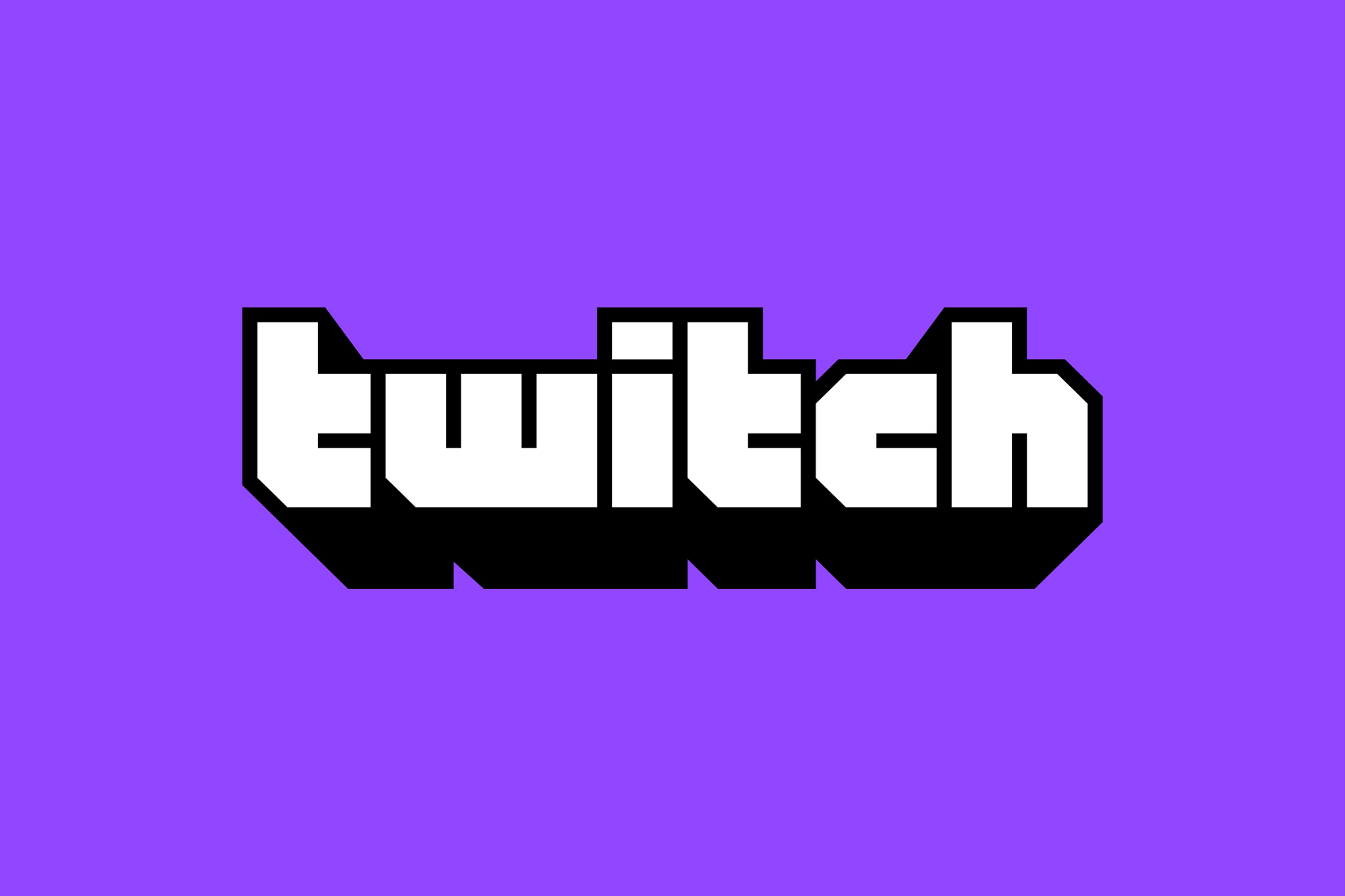 This platform aims to allow users to stream videos in real-time. It could be video game live streaming, broadcasts of e-sports competitions, music broadcasts, and creative content. The streaming videos can be as short as 60 seconds and as long as eight hours.
Most people use Twitch to stream their gameplay or activity by sharing their screens with subscribers or fans so the audience can hear and watch them play live. Through these videos, gamers share tips and tricks to complete levels in video games. Twitch is also popular among creators from niches like lifestyle, music and food. 
Twitch Creator Camp was launched to help creators learn everything there is to know about streaming on Twitch, as well as monetizing their content. You can earn via monthly subscriptions, Bits (which is a way for your fans to cheer you on; you receive $0.01 for every Bit used to cheer you), and Amazon Associates (where you earn referral revenue from products on your page).
Amazon Publishing (APub) is the book publishing unit of Amazon, made up of sixteen imprints that publish trade fiction, non-fiction, and kid lit.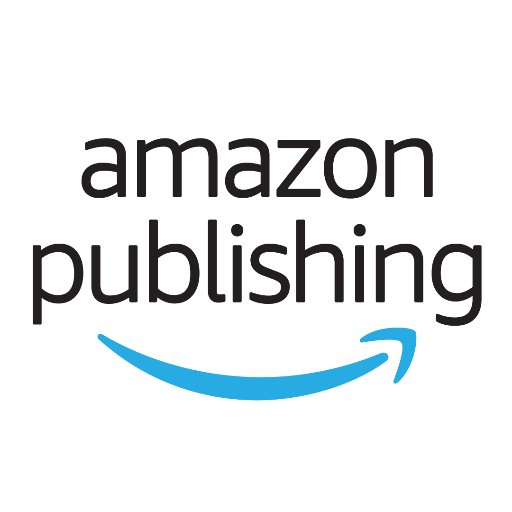 Note that APub is not equivalent to self-publishing on Kindle Direct Publishing (KDP). APub works like any other traditional publisher, such as Penguin Random House and Hachette, which means that they "acquire the rights to the books they publish (sometimes paying an advance), and then pay authors royalties on the sales of their books."
Info about APub royalties is pretty hush-hush, but it seems as though their authors earn industry-standard royalties (7% of sales for printed books and up to 25% of e-book sales).
Unlike traditional publishing houses, which accept only unpublished manuscripts and often only via a literary agent, APub publishes quality self-published books that have already sold fairly well.
Etsy is the perfect place for those who love unique arts-and-crafts items. It is an American e-commerce company specializing in selling handmade items, vintage items, and craft supplies.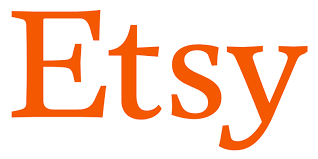 Etsy sells a wide range of items from different categories, including bags, jewelry, clothing, toys, artwork, home décor, furniture, etc.
If you are interested in selling your handmade items on Etsy, you can create a shop there for free. However, listing each product in the shop will cost you $0.20, although you only pay transaction and payment processing fees when you make a sale. Your listing will be valid on the page for a maximum of four months or until a customer buys the item.
As a seller, you can set your price and provide payment options of your choice to buyers, such as credit cards, debit cards, PayPal, etc.
Related Content: How to Produce High-Quality Content Consistently and Not Waste Your Money
9 Proven Ways to Make Money as a Content Creator
In the creator economy, content – quality content – is the most important thing. But creating your content is the easy part; knowing how to monetize your skills as a content creator can be a daunting task for most people.  
Here are some of the best ways to make money as a content creator:
Tip #1 – Create Unique Content
Let's start with the most obvious: creating quality, unique content, whatever your medium. Being unique means delivering pure content gold. This trait can increase your following on creator platforms, which translates to more income. Most of your followers are willing to pay for exclusive content from you as long as you produce original content that provides something of value for them. 
Tip #2 – Teach a Course
Online learning is a huge part of the creator economy and is rising in popularity. Platforms like Udemy and Skillshare let you create an online course and grow your audience by selling it to thousands of people who are looking for exactly what you are teaching.
The fields in which you can share you expertise are endless, like fashion, design, email marketing, SEO, photography, fitness, DIY projects, growing a business, writing a book…. Think about what it is that you do well (and maybe what your friends are always asking you to help with), and then transform that into an online class. 
Tip #3 – Know Your KPIs
It is also essential to understand your Key Performance Indicators so that you can track them and make the most out of your content. It's not easy for your audience to discover your content if you're not taking the suitable measures to make it visible: 61% of professionals state that their biggest challenge is generating traffic and leads.
A KPI is any metric that measures how well your content is performing online. You should be aware of some essential KPIs like followers, organic traffic, comments on a post, reactions on the post, video views, etc. Optimize your content so that it performs based on the KPIs you have chosen to measure. This way, you will improve your visibility and increase your online income in the long run.
Dive Deeper: The Only 4 Marketing/Content Marketing KPIs That Really Matter
Tip #4 – Offer Consulting Services
Ideally, as a content creator, you don't always have to create new content to make more money. There are many ways to diversify your income source. If you're not up for creating a full-fledged Skillshare class, you can offer consultation services.
Since you've already got a loyal following, you can take advantage of the 1-on-1 capacity to educate them. Most of them will be more willing to learn one or two things from you directly, and if you're reading your comments regularly, you'll already have an idea of what they're curious about. Take your content creation a step further and start offering personal Zoom consulting video calls to your audience members. You will be amazed how your audience will respond to this. 
Dive Deeper: How to Become a Marketing Consultant: Eric Siu & Sujan Patel Share Their Expertise
Tip # 5 – Sell Your Art
Selling your art is another way of making money as a content creator. You can set up a store on your website to market your "merch," such as photographs, paintings and videos (or even your artwork on t-shirts and caps), to potential buyers.
Your followers will be happy to support your work by buying it. Instagram, for example, makes it easy to make sales: Use the link on your Instagram bio to drive traffic to your website. Also, you can turn your Instagram feed into a clickable landing page for your audience.
Dive Deeper: The Power of Social Shopping on Instagram (and How to Sell More in 2023)
Tip #6 – Diversify Your Platforms
If you want to make money as a content creator, you should diversify the platforms you use to market your content. It is essential to create content for multiple channels if you want to earn more.
Because what works well on one platform may not be suitable for another, you should develop flexible content for your social media mix. For instance, if you are into fashion and like to post on Instagram, you can diversify and also create content for Pinterest, Pixels, and other similar platforms. 
Tip #7 – Create Text Content
If you write well and believe in offering informative and helpful content, writing for subscription-based content platforms can help you earn regular income.
Platforms like Patreon and Substack have good readership because of the quality of the content they publish on specific topics, which is why readers are willing to pay for their subscription. If you have 500 paying subscribers who pay $5 per month to read your content, that's $2,500 a month.
Once you start gathering readers' interest in your posts, you will be ready to charge for access to your content. You can set your subscription fee on a monthly or yearly basis.
Tip #8 – Launch a Podcast
Podcasts are another great way to monetize your creative skills. Creators with an entrepreneurial mindset are creating original podcasts and earning well.
Podcasts or digital recordings that are informative can pave a path for long-term earning through sponsorships, crowdfunding, affiliate sales, product endorsements, and much more. The recordings don't necessarily have to be informative. Sharing fun and engaging content can also help to attract a substantial following.
Check out this article for: 7 Creative Ways to Monetize Your Podcast
Tip #9 – Become an Influencer
Being an online influencer gives you a massive opportunity to make money as a content creator. You can start by posting helpful, informative, engaging or just plain fun content on social media channels like Instagram or YouTube.
Once you have a decent follower base, it opens up several opportunities to earn. For example, companies may contact you to promote their products or services to your followers or use your influence to shape consumer perceptions about their brands.
Other than that, influencer networks are an excellent way to earn well. These marketing agencies contact online influencers to advertise their clients' products on their behalf. They use your social cred to influence consumers' purchasing decisions.
If you already have a massive follower base, joining networks like Grin, Upfluence or CreatorIQ is a considerable advantage. You will quickly get closer to corporate advertisers and soon start making money.
Final Thoughts on the Creator Economy
As we continue to witness new technology and the emergence of new social platforms, you can expect an increase in the number of content creators. The future of the creator economy is bright and growing steadily!
Making a living from content creation is now a far more lucrative job than it used to be. Content creation is becoming a dream job for most people because of the many benefits it comes with.  
In the future, startups that are likely to dominate the marketplace are the ones that support the creator economy seamlessly. For content creators, the key is to develop better ways to stand out from the crowd.
For tons more videos on marketing, SEO, digital marketing trends, interviews with successful entrepreneurs, and how to grow your business, etc., check out our YouTube channel!