How to Use SEO for Higher Education to Rank Your School
With so many public and private universities, colleges face a lot of competition. Plus, it's so easy for professors to create an online course and make it available for students worldwide.
Fortunately, schools and teachers can use search engine optimization to rank higher in search engine results and dominate the competition.
In this post, we'll show you key SEO for higher education strategies and additional tips to reach the number one result in the SERPs.
Why SEO for Higher Education Is Different
Philosopher John Dewey once said:
Even though it has been a long time since Dewey was in school, the importance of higher education still rings true today, which is a fact that universities know well. After all, 42.8% of newly graduated high school students enroll in four-year education programs.
And revenue from higher education websites, online schools, and e-learning platforms is expected to reach $2.85 billion this year, making this a very profitable market.
You may be familiar with search engine optimization and may even know some key tactics to improve visibility on Google search. But SEO for higher education is different than for other businesses.
First, educational institutions aren't simply looking to make a buck – they're wanting to get students to enroll in their schools. Most universities offer two-to-four-year programs, and some students may be interested in advancing to grad school.
This clearly shows that education is more than a sale; universities must engage students and prove that they offer everything to target all educational goals.
Since 87% of students rely on a college's website to research their options, using SEO to boost visibility in the SERPs is a vital part of any education marketing strategy.
Even teachers who host small online courses should approach SEO differently than other industries. Most courses contain multiple modules, offering various assignments and quizzes on different subjects. Students still invest significant time in online courses, and they will weigh their options carefully.
Dive Deeper: How to Create a Persona-Driven Content Strategy for Online Education
Higher Education SEO Strategies
With 3,982 universities in the U.S., educational institutions have some serious competition. Pair that with 220 million online learners across the globe, and both universities and small online courses must use these SEO strategies to target students.
Create High-Quality Content
"Content is king" is likely a phrase you heard. But the type of content you make can impact your search results. Remember, you're trying to generate a large audience and convert those leads into students.
In December of 2022, Google Search made a major update to its content quality radar, focusing on the E-E-A-T principle. This acronym stands for "Experience, Expertise, Authority and Trust":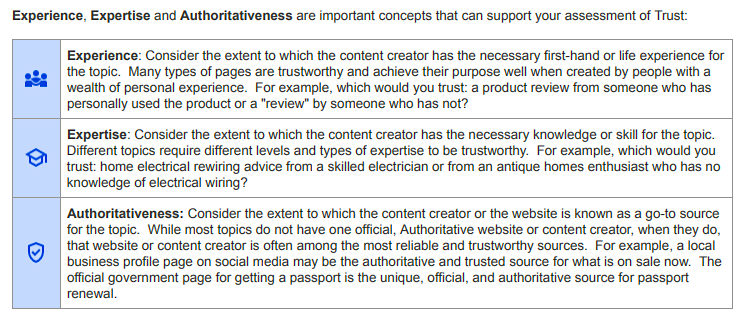 Colleges must demonstrate that they're industry leaders in the education niche and the best source of information in order to encourage prospective and current students to turn to their content for valuable insights.
Which topics should universities cover? Branded topics are popular examples that show E-E-A-T, such as this article about USF's partnership with the EPA on improving nationwide water quality and management.
Universities should also focus on content that's valuable to students.
For example, the University of Wisconsin has an excellent blog that inspires students, such as this article on UW students embracing entrepreneurship and how UW offers different programs, resources and networks that will help students own a business in the future.
Most businesses create content that targets different aspects of the sales funnel: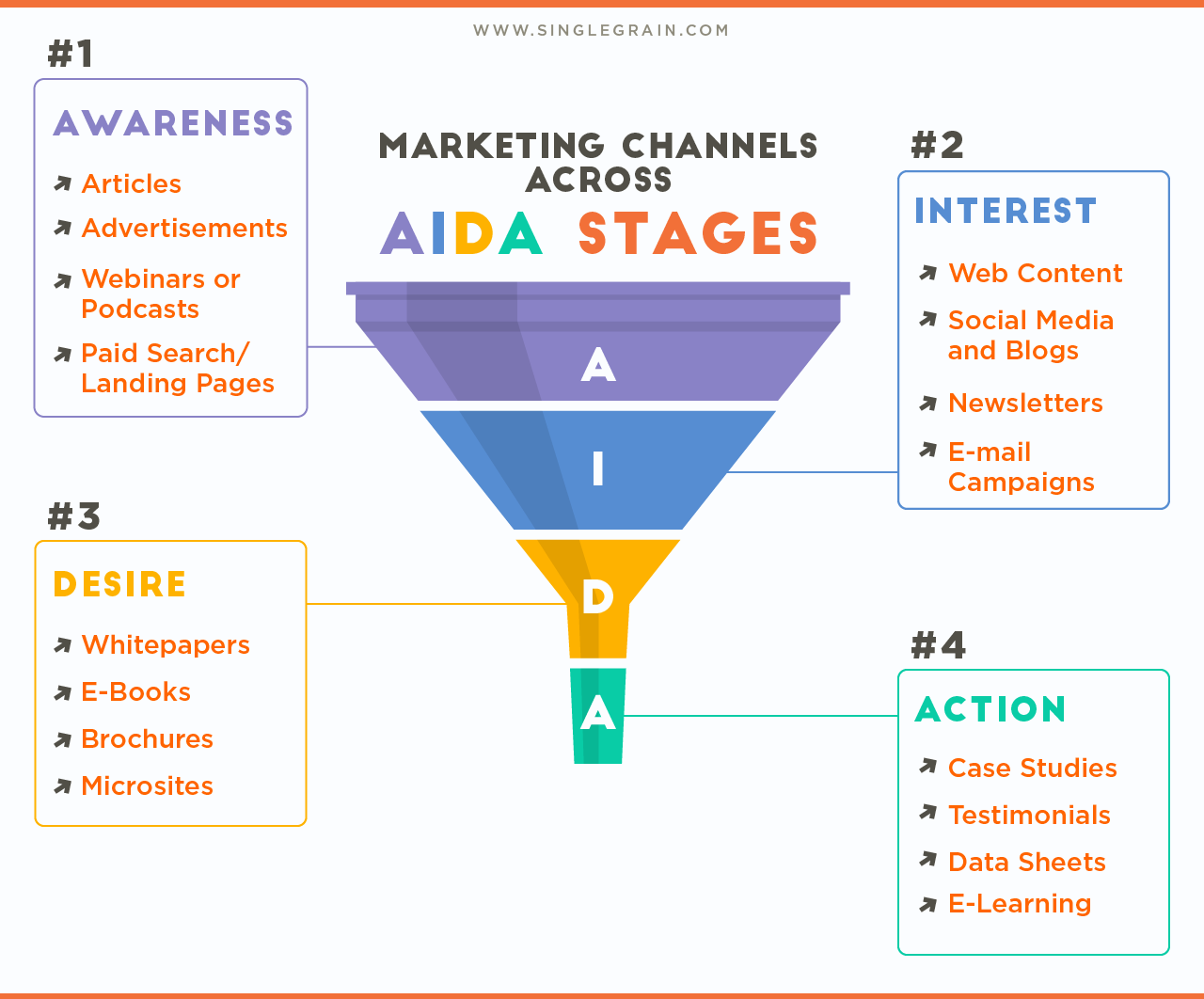 And universities are no different. However, the sales funnel for a student is more complex. For example, during the consideration/interest or conversion/action phase, a prospective student may be ready to tour your campus.
Fortunately, there are many ways that universities can create content for students at this stage. Campus pages are an excellent example. This is where prospective students can learn more about the location.
A Campus Life section will also give students a glimpse into attending your school, especially if you offer a video walkthrough, such as what Medical Sales College did with their Dallas Campus: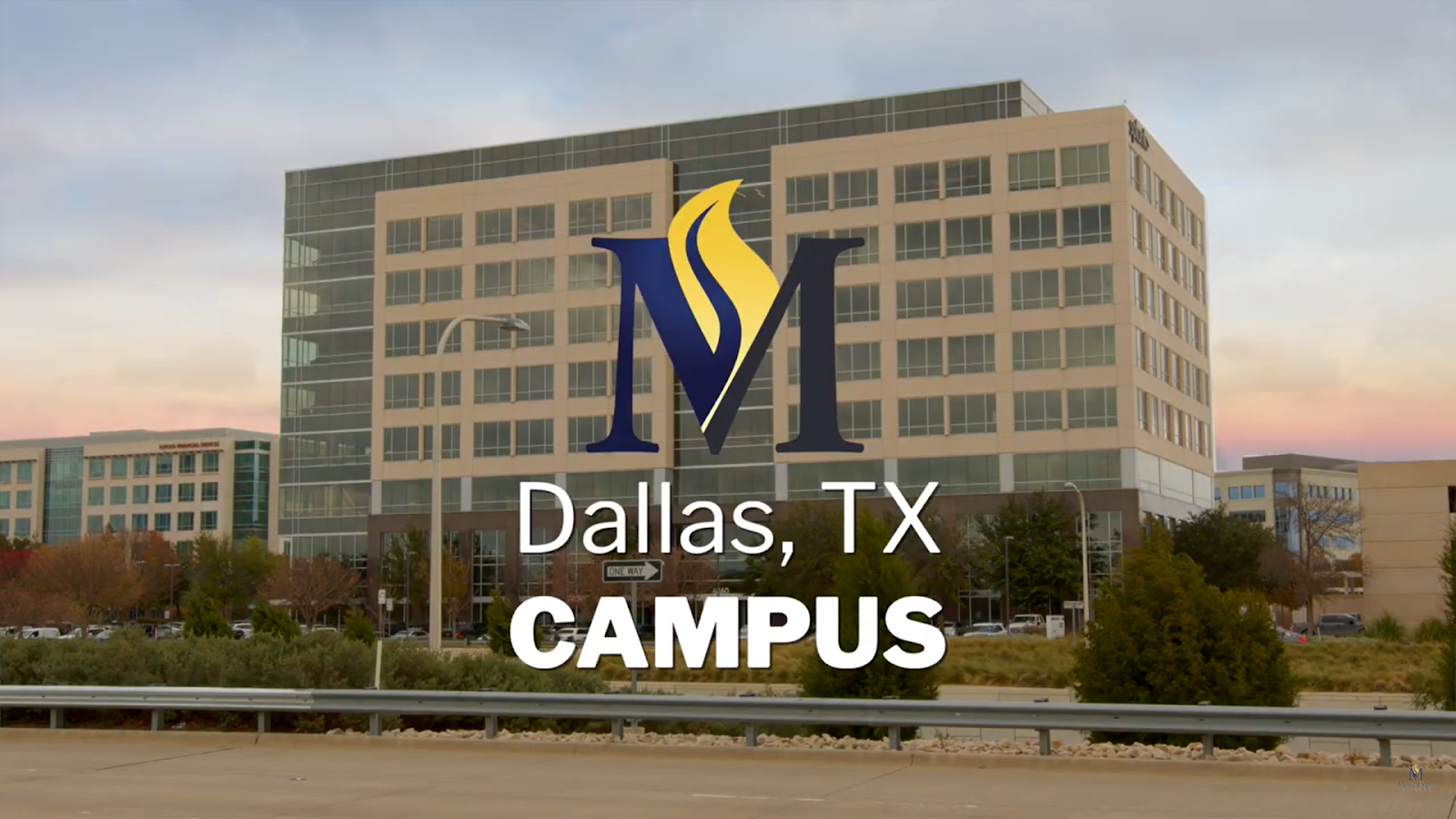 Dive Deeper:
* Absolutely Everything You Need to Know About 10x Content
* The Types of Videos to Use at Each Stage of the Marketing Funnel
* Google E-E-A-T: How to Signal That You're an Experienced Content Creator

Design a UX-Friendly Website
Google cares more about your website than just your content. The search bots will crawl your website, navigate it and rank your pages. That's why designing a website optimized for the user experience will improve your search results:
User experience (UX) relies on both design and technical aspects. Your school's design should be easy to navigate and aesthetically pleasing. Use different branding elements, such as your school's colors and logo. Position your content and CTA so it's easy for prospective students to skim.
It should be easy for students to find different pages on your website, and navigate to it in just one click. Integrate images, videos and GIFs, such as how the Rhode Island School of Design created this unique website:
Just make sure that this media doesn't slow down your website.
That said, universities should also consider the technical aspects of their website, such as site load speed. Your website should load in three seconds or less. Google not only looks at this metric, but so do prospective students. If your website takes six seconds to load, you may only receive an average conversion rate of 18%:
Other website problems that may cause a high bounce rate include poor content, unappealing web design, broken links and inaccessible navigation.
Dive Deeper:
* 7 Mistakes in UI and UX That Are Costing You Engagement
* How to Design the UX of a Website or App to Increase Conversions

On-Page SEO
On-page SEO is any search engine tactic you perform directly on your website. Writing content is a great example, but there are other ways that universities can use on-page SEO to enhance visibility in search results.
For instance, you should write meta tags for all pages. These tags include the titles and descriptions that appear on SERPs:

All images should have keyword-rich alt tags, and the focus keyword or phrase should be in your URL.
Dive Deeper:
* How to Write a Strong SEO Title Tag (with Formulas & Templates!)
* 17 Effective SEO Techniques to Drive Organic Traffic in 2023
* Overlooked SEO: Optimizing Images and Video for Search

Off-Page SEO
Off-page SEO is any search engine tactic you perform off your website. Backlinks are the most popular example.
Backlinks are when other websites link to your school's website, telling search engines that you're an authoritative source. Plus, if prospective students see your link on other websites, they'll be more compelled to click on it, boosting website traffic.
The best way to build quality backlinks is by creating high-quality content, but schools can also collaborate with influencers and write guest posts to generate backlinks.
Dive Deeper:
* How – and Why – to Build a Backlink Portfolio
* The Only 5 Off-Page SEO Techniques that Really Matter Today

Local SEO (if Applicable)
If your university targets a local audience, investing in a local SEO strategy is one of the most prominent Google search recommendations. There are many ways to appear front and center in local Google searches.
Claim and manage your Google My Business listing. Add your university to other local business directories. Create individual listings for all campuses and offices, if applicable.
Keep your address, phone number and other contact forms on your contact page. You should include this information for all campuses. If there are dedicated phone numbers and email addresses for different services, such as admissions, separate these on your contact page.
Don't forget the visual aspect of local SEO. Universities can post pictures of their campus and classrooms. If your university is in a visually appealing or popular tourist area, include content about these landmarks.
For example, the University of San Diego website features a reel of different student life images, as well as scenic views of the beach: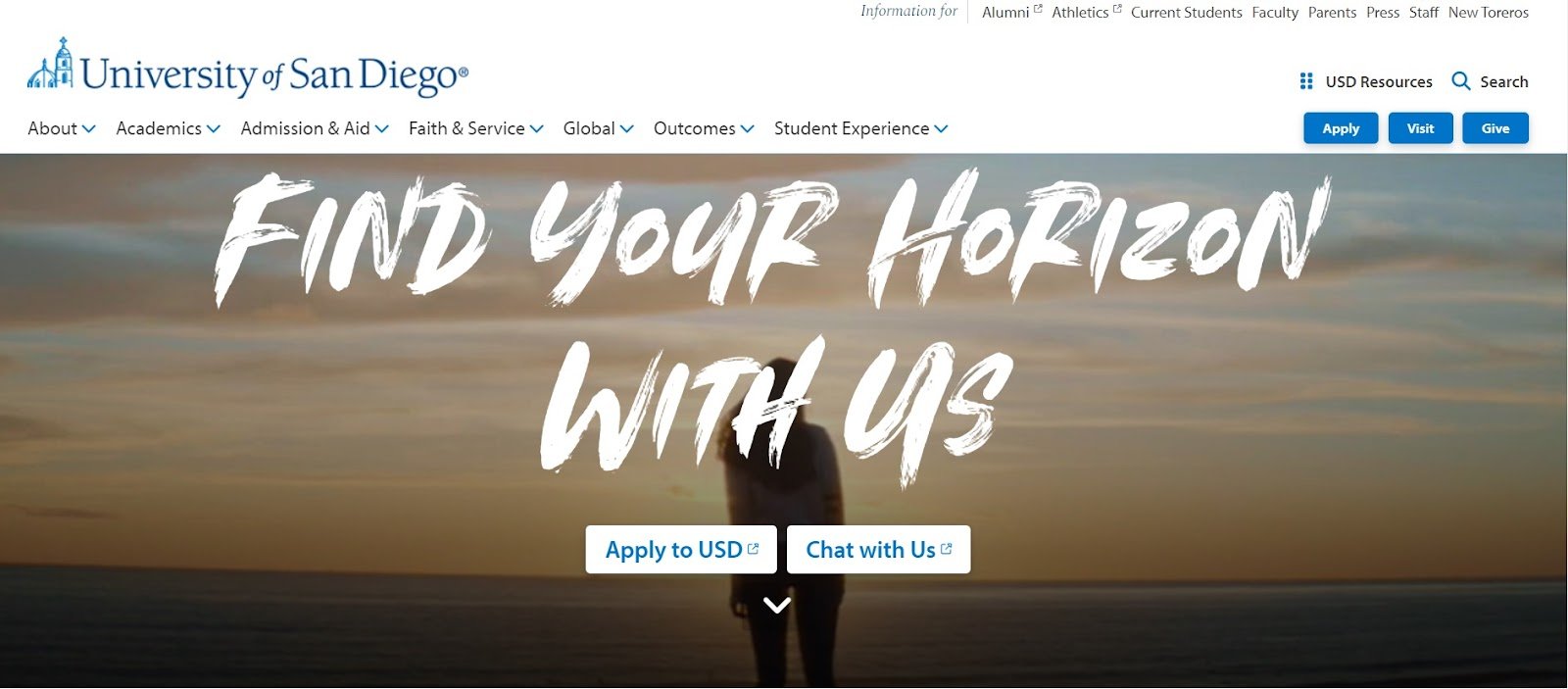 Dive Deeper:
* The Complete Guide to Local SEO
* 9 Factors that Can Immensely Boost Your Local SEO

Keyword Research with Student Search Intent
Keyword research is integral to any SEO strategy since optimizing content for the right terms can increase organic search traffic. But universities must consider student intent when optimizing their website for keywords.
99% of keywords fall under four intent categories: navigational, informational, transactional and commercial. Here is what the search intent is for each of these: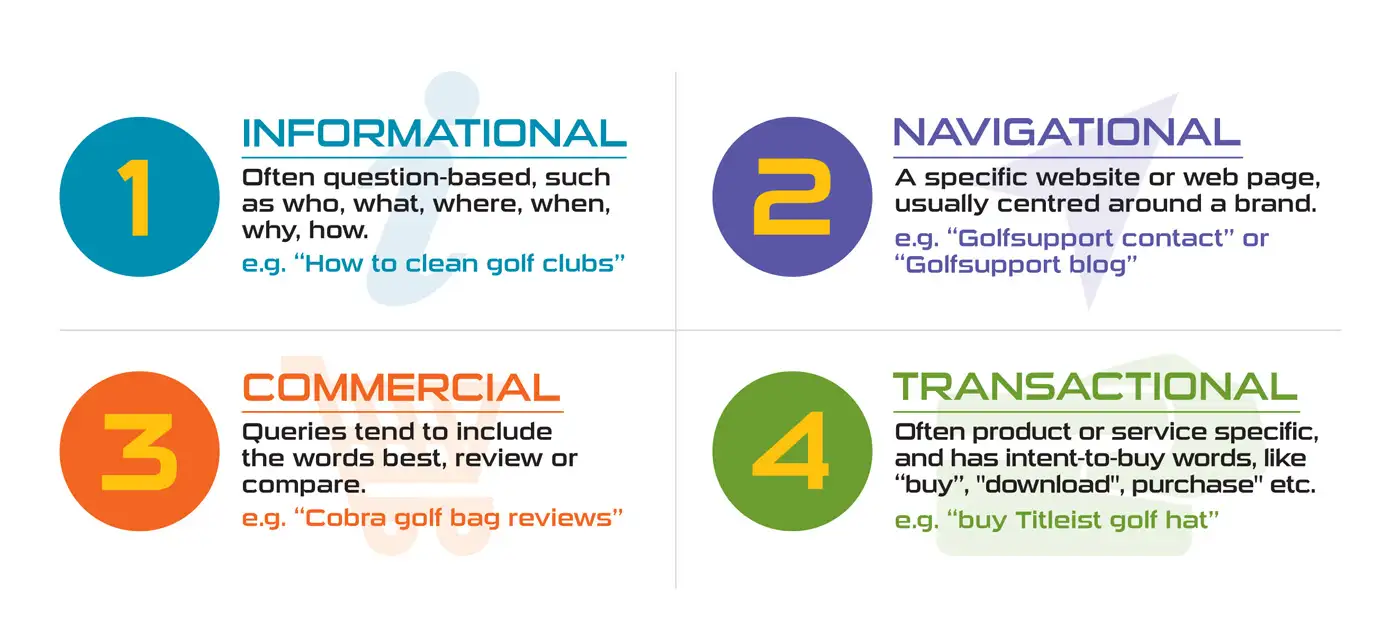 And here are educational keyword examples for each category:
Navigational: visit the Boston University campus
Informational: how to apply to Indiana University
Transactional: cost for public vs. private university
Commercial: highest-rated universities in Georgia
After identifying student search intent, you'll want to conduct keyword research to ensure that your search terms will rank. Universities can use SEO keyword search tools, such as the Ahrefs Free Keyword Generator, to find this data.
The best-ranking keywords have a high monthly search volume (100+) and low competition. This way, you'll know that students are searching for these terms but other competitors aren't also ranking for them.
Universities should also consider cost-per-click (CPC) metrics. Even though advertisers use CPC to gauge how much a PPC keyword will cost, this is still a good metric for organic SEO. If a keyword has a high CPC, that means it's valuable. This doesn't mean universities should only choose keywords with a high CPC – as long as the search term has a CPC over $0, this is still a good keyword to optimize.
Don't forget to optimize your content for branded keywords. Branded keywords contain your university or course name, as well as your products and services. Prospective students will search branded terms to find your website and more information about your university, so optimizing these keywords will increase your website traffic and search engine visibility.
Once you find ranking keywords, create content around them. Center these keywords around upcoming blogs and videos, or add them to your service pages. Don't forget to also optimize your meta tags with these keywords.
Dive Deeper:
* SEO Keyword Research Made Easy in 2023
* How to Use Google Keyword Planner for Content Creation
* Why You Should Use Long-Tail Keywords in Your SEO Campaign

Continuing Your SEO Strategy
SEO isn't a one-time task. Universities and online courses will want to work on their SEO strategies on a regular basis. In addition to the above-mentioned tactics, many strategies will strengthen an existing SEO campaign.
These best practices will ensure that you maintain a sales funnel full of leads while engaging existing students.
Stay on Top of Competitors
A competitor analysis is when you examine other universities and courses in your market, determining their features, marketing, pricing, strengths and weaknesses: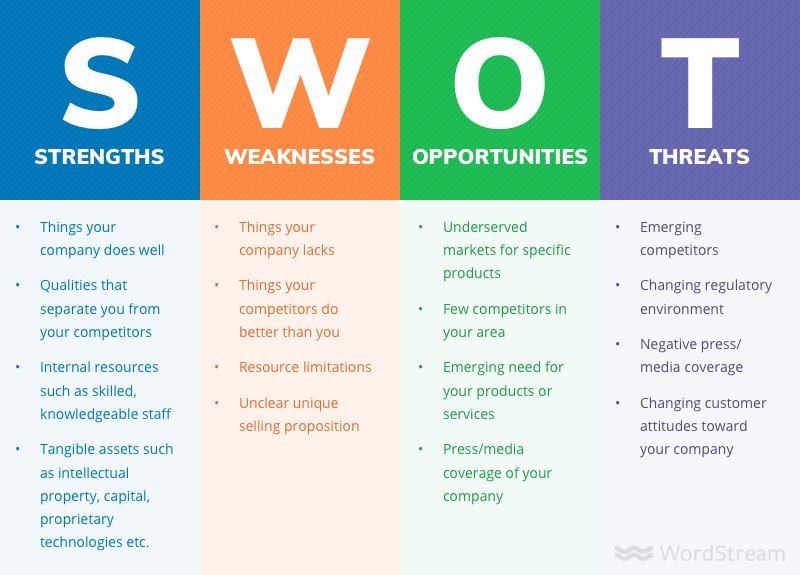 Since there's a lot of competition in higher education, you'll want to see what other private and public universities are doing in your area.
How do you identify your competitors? Searching niche directories, attending trade shows, and even asking current students are good ways to find competitors.
Most schools and courses can find competitors simply by searching for the keywords you're already optimizing and pulling out the top results.
How do you conduct a competitor analysis? First, gather the right data. This includes their price for tuition or courses, their main degree programs, location, reputation, positioning, partnerships and key alumni.
Take this data and determine your competitive advantage. A competitive advantage is when you know where you're equal to or stronger than the competition, but universities should also know which areas they need to improve. You can do this by analyzing your competitor's strengths and weaknesses.
Dive Deeper: SEO Strategies Based on Your Business' Unique Competitive Advantages
Track Metrics
Tracking the right metrics will ensure that you're receiving the SEO results you need. Some core metrics to track include:
Keyword rankings
Organic search traffic
Traffic value
Search visibility
Organic traffic conversions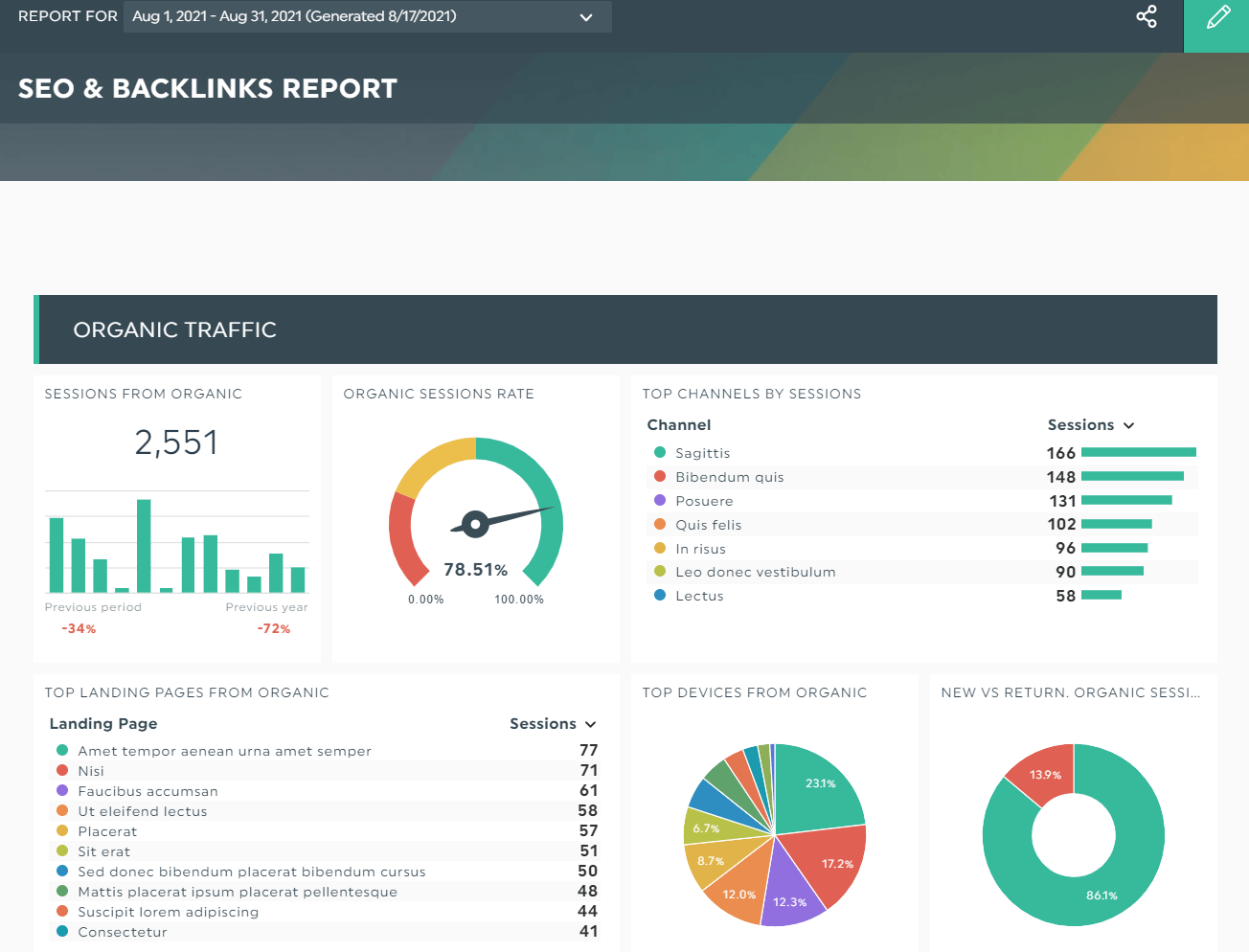 These metrics will not only uncover your performance in the SERPs, but you'll know how you're ranking for your keywords, how much traffic you're generating, and if your efforts are converting leads.
While success metrics are important to track, universities should also take note of metrics that may have negative SEO consequences, such as toxic backlinks, fake reviews, and any technical website issues. This leads us to our next point.
Dive Deeper: 9 Mission-Critical Lead Generation Metrics You Need To Track
Run an SEO Audit
An SEO audit will identify how your website and content performance relates to your search engine rankings. This audit will identify any issues that affect your search engine performance.
Common problems that you may find in an audit include:
Lack of meta tags
Non-responsive web design
Slow loading speed
Low-quality backlinks
Poor website navigation
404 error pages
Broken links
While there are many SEO auditing tools, such as SEOptimer, universities have a unique problem: Most higher education institutes have complex websites filled with various pages. An SEO audit can be even more difficult if your college has multiple campuses, each with its own website.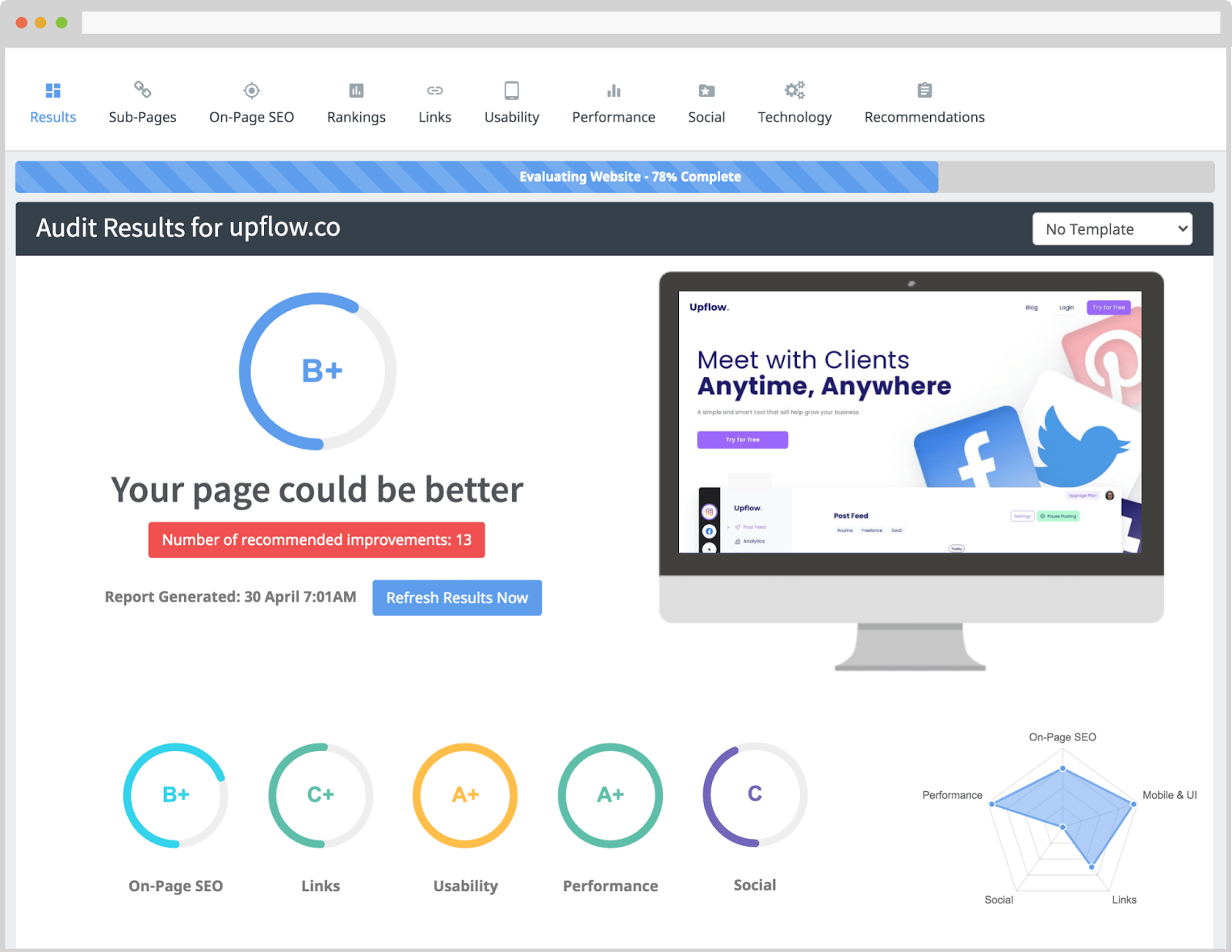 In this case, how can universities conduct an SEO audit? Hiring a professional SEO and marketing agency is best since they will keep tabs on your results and fix any problems.
Dive Deeper: How to Perform an SEO Audit for Your Website
Last Word on SEO for Higher Education
SEO for higher education involves a different strategy from other industries. Students care about their education and will invest in an institution that best fits their needs. If you own a higher ed website, you must create a strategy that establishes trust and fits students' search intentions.
Hopefully you learned how to implement SEO for to rank your school, but if you just want someone to do the work for you, Single Grain's SEO experts can help!👇