The Only 5 Off-Page SEO Techniques that Really Matter Today
Looking for the best off-page SEO techniques?
The strategies I'll reveal in this guide have helped me and my clients reach over 4,000 daily organic search traffic, rank for highly competitive keywords, and grow our businesses income.
Here's how you can use them to do the same for your site. Let's dive in!
What Is Off-Page SEO?
Off-page SEO, or off-site SEO, is a search engine optimization strategy that involves doing things off of your site – like link-building on other websites, for instance – in order to improve your search rankings. On-page SEO includes taking actions on your own site, like improving meta descriptions and titles, internal links, and regular, high-quality content.
The difference between on-page and off-page SEO is that off-page is not as under your control. You have to influence other people to make changes rather than simply log into your site's back-end and optimize things.
The off-page SEO strategies we'll cover include:
Creating a recognizable and authoritative brand
Building links through guest posting and email outreach
Submitting your articles to high-quality, relevant directories
Having a presence on forums and other blogs
Leveraging social media and influencer marketing
Let's break each strategy down, step by step.
5 Best Off-Page SEO Techniques to Rank Higher, Faster
1) Create a Recognizable and Authoritative Brand
Believe it or not, your brand is one of the best ways to increase your traffic over time and beat the competition, without link building or focusing on long-tail keywords.
Why? Back in 2008, the former CEO of Google, Eric Schmidt, talked about how the Internet is spreading false information – in fact, he called the Internet a "cesspool" and went on to discuss how brands are the best way to determine if content can be trusted.
In his own words:
"Brands are the solution, not the problem. Brands are how you sort out the cesspool."
But that's from 2008. Is it still happening today? Well, there's the fact that 60% of consumers look for a known retailer when deciding what search results to click on. In other words, they're more likely to click a brand they're familiar with, even if it's farther down the page. And we already know that Google uses user engagement as a ranking factor.
To prove this point, Neil Patel shared a case study on how his search traffic increased as his name was Googled more often.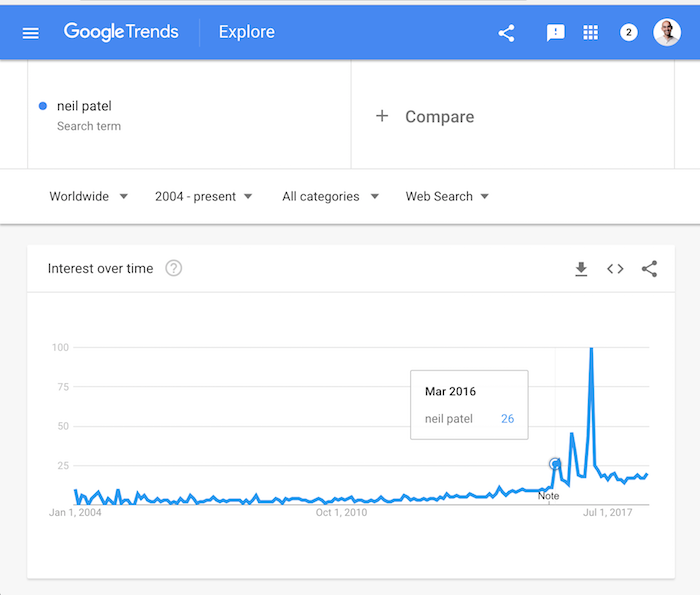 Today, he's getting over a million visits per month for keywords like "online marketing".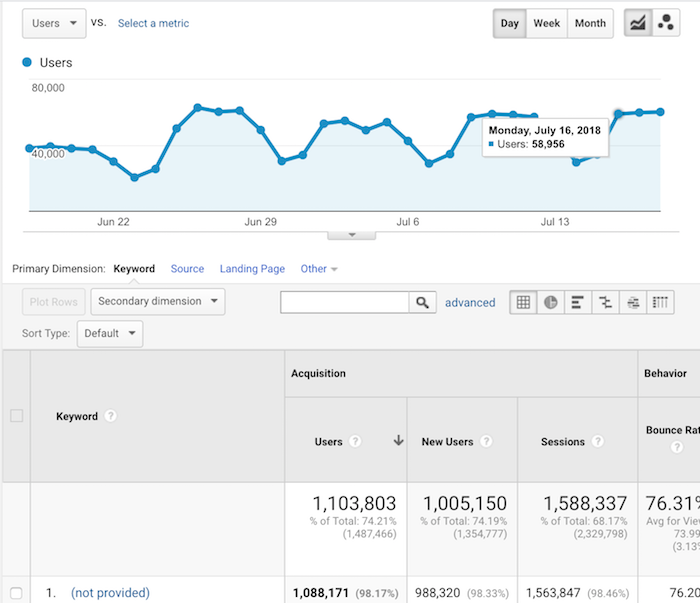 So how do you build your brand and reap the SEO rewards for yourself?
Have a great product. If your product sucks, make it better.
View marketing holistically. Run ads, make guest appearances on relevant podcasts, and create epic content. Heck, you can even create your own podcast, like Single Grain CEO Eric Siu did with Growth Everywhere!
Focus on PR and media mentions. Small businesses with small budgets can take advantage of public relations without hiring an agency, thanks to the myriad of online tools and other effective ways that do not cost you a single dollar.
Offer excellent customer service and gather those testimonials to get more word-of-mouth advertising.
There's no magic pill to building a brand. You have to put in the work and consistently offer excellence. Over time, your brand will grow.
Learn More: 
2) Build Links through Guest Posting and Email Outreach
When you think of off-page SEO techniques, you probably think of link building. It's one of Google's most important ranking factors, but it's also possibly the hardest part of SEO.
There are a lot of ways to build links. However, these are the most effective ways I've personally found (and I've built thousands of links over the years):
Guest Posting
Guest posting is nothing new or exciting – but it works! However, the key to successful guest post link-building is this: don't just do it for the links.
If you're only writing guest posts to nab a backlink, you'll burn out quickly, your content will probably suck, and your posts won't earn you any praise.
Click To Tweet
Proper guest posting should also drive brand awareness (going back to our first off-page factor) and even some traffic back to your website.
Resource Pages & Broken Link Building
Resource page link building is the process of finding resource pages in your niche or a shoulder niche, then reaching out and asking if they can add a link to your content.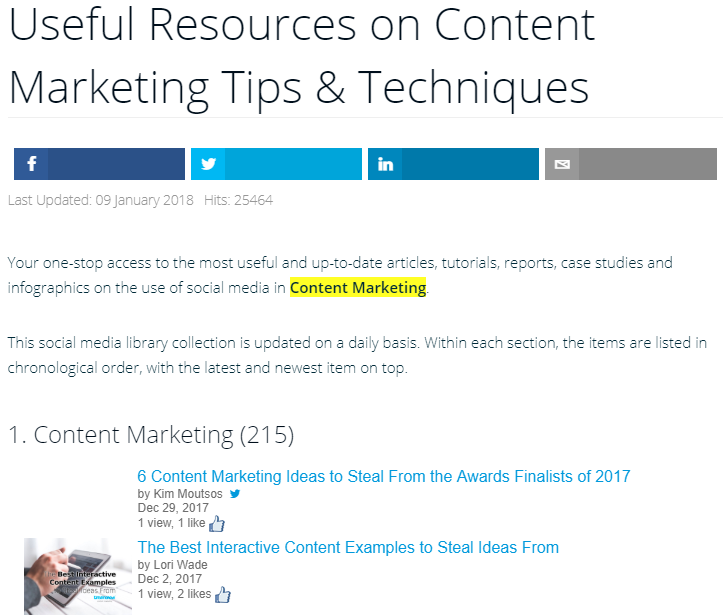 Broken link building is the process of finding broken links on other people's site, telling them about it, and asking them to replace the link with (conveniently!) one of your own.
But guess which pages tend to have broken links? Resource pages.
I've found that the best strategy is to combine broken link building and resource page link building. Why? Because in order to get the best response from your email outreach, you have to first provide value. And what better way to add value than to point out some broken links and have a valuable resource they can add?
Pro Tip: You can use the tool Check My Links to easily find broken links on a page.
Relationship Link Building
My favorite link building strategy is building relationships.
Between writing for clients like Sumo, Shopify, Social Media Examiner and more, and being active in various Slack and Facebook groups, I've built tons of extremely valuable relationships with other bloggers, business owners, and SEO experts.
Side note: Guest posting is a great way to build solid relationships. Everyone loves a high-quality guest post, especially because most people's guest posts suck.
Having built those relationships, now whenever I publish a new high-quality article, I can reach out to my blogger and business friends and ask them to share it – and they often link to it.
So how do you build these relationships? Simple. Do favors for people you want to become friends with and don't ask for anything in return. Share their content, comment on their blog posts, write awesome guest posts for them, and ask them to contribute their expertise to your articles (with a link to their site, of course).
Before you know it, your site will have tons of juicy, relevant links and higher rankings.
Pro Tip: When building links, you want them to point directly to the page you're trying to rank, not just to your home page. Home page links won't help you much.
3) Submit Your Articles to High-Quality Niche Directories
I normally don't condone submitting anything to article directories. Most of them (99%) are spammy and can actually hurt your rankings rather than helping them.
However, I recently discovered that there are some very high-quality niche article directories that are almost like giant, high domain authority resource pages.
How do you distinguish good directories from bad?
It should be very hard to get your content submitted to the directory. They should only accept the absolute best content.
The directory should actually drive traffic to your content. It's not just about the link.
If it looks spammy, it probably is spammy. Avoid.
Check out the other businesses they've linked to. If they're trustworthy and high-quality sites, you should be good. If not, keep looking.
NEVER go for reciprocal links. These are against Google's ToS and if a directory is asking for them, it's likely you'll eventually be penalized.
For example, BizSugar and GrowthHackers are both high-quality, niche article directories (although GrowthHackers is much more than that).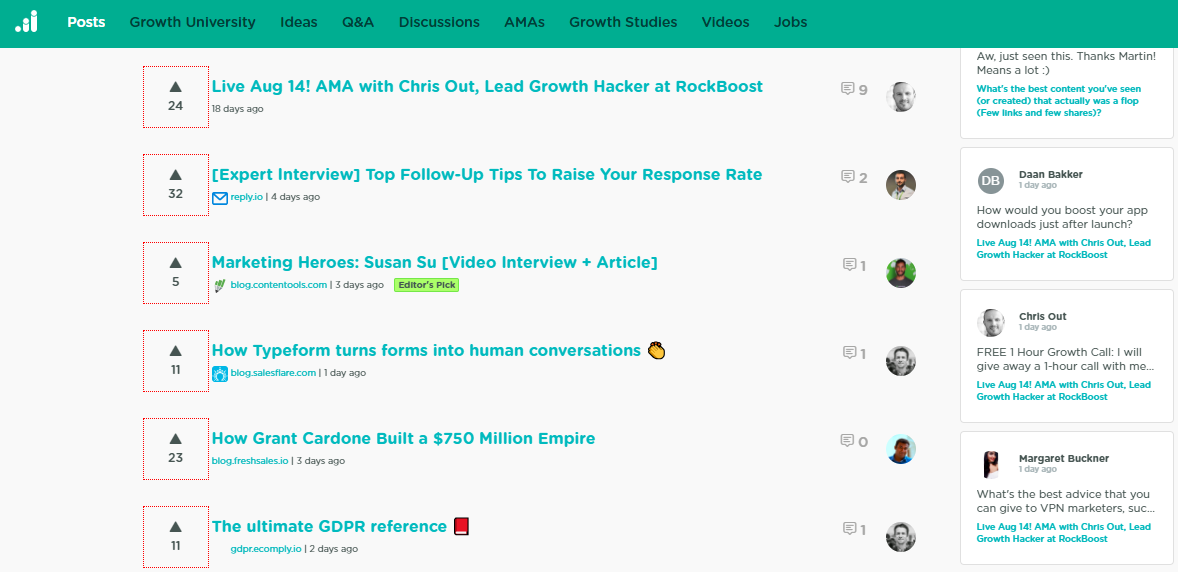 Check out this article to learn How to Find Niche Directories to Boost Your SEO.
Learn More:
4) Have a Presence on Forums and Other Blogs
Forum and blog comment marketing are old-school off-page SEO trends that turned into black hat, spammy tactics real quick. People abused them, and that's why they aren't used as much anymore.
However, you can do both in a white hat way that builds your brand, drives traffic to your site, and builds links all at the same time! The key is to provide ridiculous amounts of value before you share a link. In other words, don't leave comments like this:

Instead, leave comments like this:

What makes the latter comment good? Let's break it down:
It's really helpful. I ended up switching the battery in the article to his suggestion. This helps me help my readers, and keeps me from having unhappy people complain about buying the wrong battery on my suggestion.
He doesn't drop a link or ask for anything in return.
So to be successful on forums and through blog commenting, simply strive to help your fellow humans. Answer people's questions, make suggestions, and show that you actually read their material. Then, once they know and like you, drop a link every now and again.
5) Leverage Social Media and Influencer Marketing
Our final off-site SEO tip involves something we all love and hate: social media.
While it's unclear whether social links directly impact Google rankings, there is a definite correlation between highly shared content and high rankings: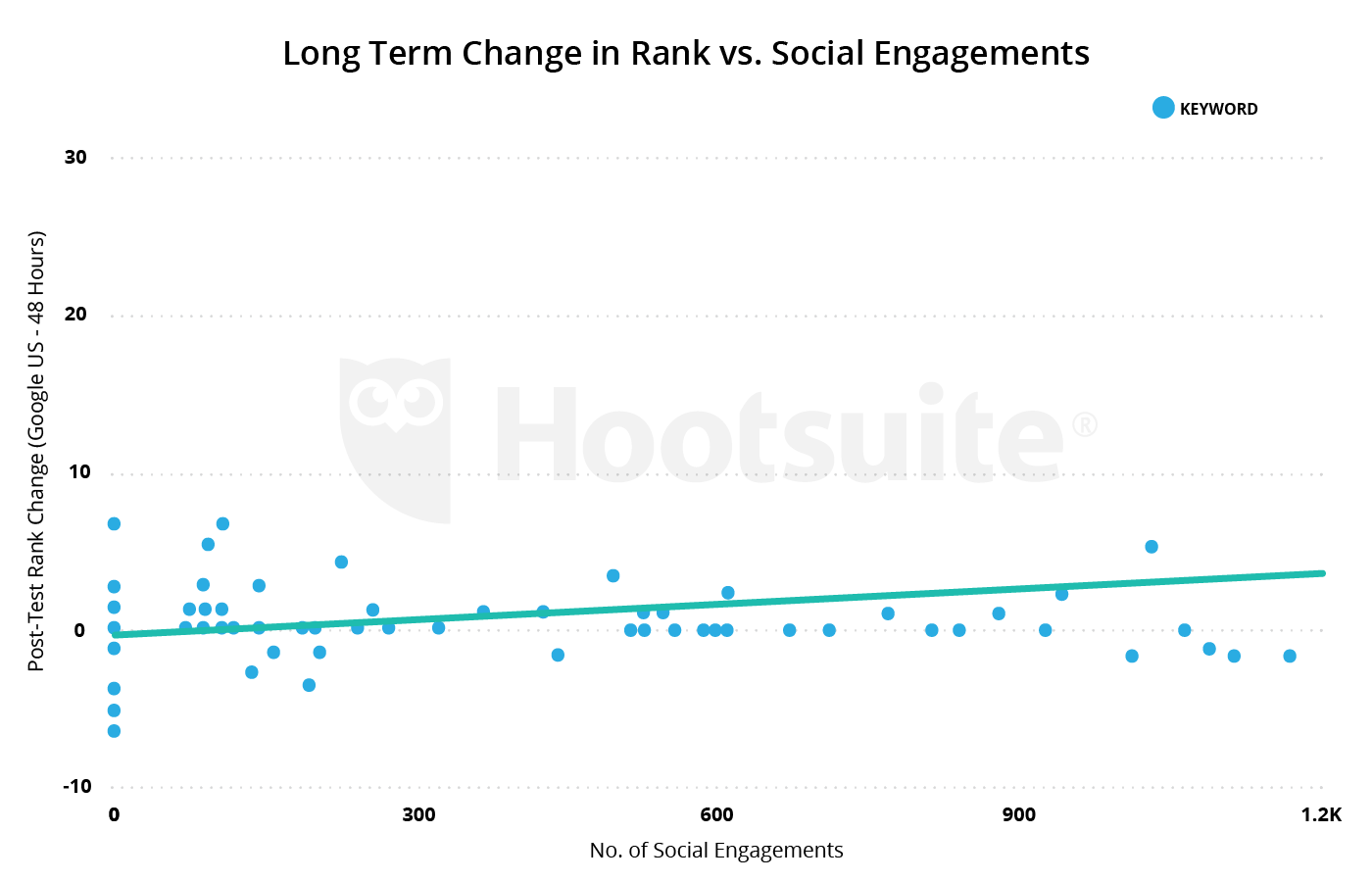 Why? Because:
Social shares may or may not be a (slight) ranking factor on Google, though they are a confirmed ranking factor on Bing.
Social shares can lead to natural backlinks, which do increase rankings.
A strong social presence improves your brand awareness, which we've already seen is a ranking factor. Plus, people who are familiar with your brand are more likely to click on your result in search engines over a competitor's site.
The bottom line: have a strong social presence.
One of the best ways to bypass the grind of social media and instantly become a trusted authority (and boost your rankings, of course) is through influencer marketing. Influencers are people who have a following (small or large) of others who look up to them and listen to their suggestions.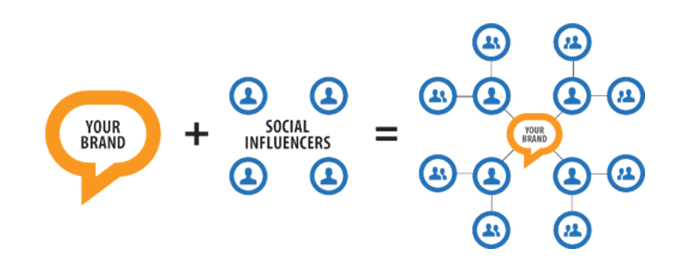 By working with influencers, you can get backlinks from their sites, increase the reach and engagement of your content, and even increase your sales directly.
What Have We Learned?
The best off-page SEO techniques are tried and true. Each of the five strategies I shared above can and will help you increase your site's organic rankings and traffic.
I've used these exact five strategies to increase traffic to my RV resources blog to over 4,000 daily unique visitors:

You can do the same if you leverage these techniques:
Create a recognizable and authoritative brand
Build links through guest posting and email outreach
Submit your articles to high-quality, relevant directories
Have a presence on forums and other blogs
Leverage social media and influencer marketing
And always strive for quality, focus on relationships, and provide value before asking for anything.