Google Ads is a powerful tool for connecting businesses with their target audience and driving tangible sales and brand recognition results. However, running a successful campaign requires more than just creating and launching it.
To truly unlock their potential, you will need to regularly conduct comprehensive audits to evaluate their performance and highlight opportunities for improvement.
In this article, you will learn about the Ads / AdWords account audit checklist, including the value that it will provide to your business.
You will also have access to a free template checklist that you can use for your pay-per-click audit to improve your overall ad rank on the Google search network!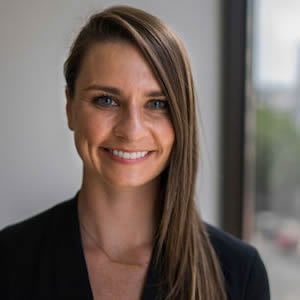 Jacqueline Foster
Demand Generation Marketing, Lever.co
We can count on them to bring new ideas to the table consistently
What Is a Google Ads Audit?
A Google Ads audit is the process of analyzing your pay-per-click account shortcomings to improve your paid search performance on the Google search network.
During a PPC audit, your digital marketing agency reviews various aspects of the account that may improve or hamper your PPC ad success. This allows them to make data-driven recommendations to optimize your advertising efforts.
Some prominent PPC account checks done during an audit are analyzing the account structure, checking the ad settings, reviewing multiple and single ad group keywords, testing the ad copy, reviewing the ad targeting options, perfecting the bidding strategies, and checking the conversion tracking via Google Analytics.
The PPC marketing agency or your PPC manager analyzes the account's performance metrics, such as click-through rate (CTR), cost per click (CPC), conversion rate, and return on investment (ROI), to identify areas where the account is underperforming and develops a plan to optimize the overall PPC dashboard account structure and performance.
Related Content: Best Google Ads Agency: Top 5 Choices for 2023
Why Is a Google Ads Audit Important?
The success rate of your Google Ads campaigns depends on vital ad metrics. The performance of your ads can be determined by conducting a comprehensive pay-per-click audit.
Approximately 97% of Google Ads fail to draw audience attention because of poor engagement.
Identifying reasons for poor engagement will allow your marketing team to make strategic changes and increase your chances of being in the top 3%.
Here are the top advantages of conducting a PPC accounts audit:
Helps identify underperforming campaigns, ad groups, keywords, and ads in the Search and Google Display Network. By analyzing the data, you can make changes to improve your PPC campaign performance, resulting in higher ROAS.
Minimizes waste due to irrelevant keywords or poor ad copy.
Ensures that your ad account level complies with Google Ad policies to avoid suspension or penalties.
Improves your campaign performance to keep you ahead of your online competitors and help your ad rank higher on the Google display network.
Finds new opportunities to expand your overall Google Ads reach.
Related Content: Maximizing Your Ad Spend: 8 Reasons Why Google Ad Management Is Essential
How to Perform a Google Pay-Per-Click Audit
Here are the top tips for analyzing your Google Ads account dashboard:
1) Evaluate the Search Term Report
Keywords are essential to all digital marketing channels and strategies, including PPC. The Search Term Report in PPC advertising provides insights into the specific search terms that trigger an ad to show, as well as the performance of those search terms, such as click-through rate (CTR), conversion rate, and cost per click (CPC).
To view the Search Terms report, Sign in to your Google Ads account, click All Campaigns >Insights, and then Search terms: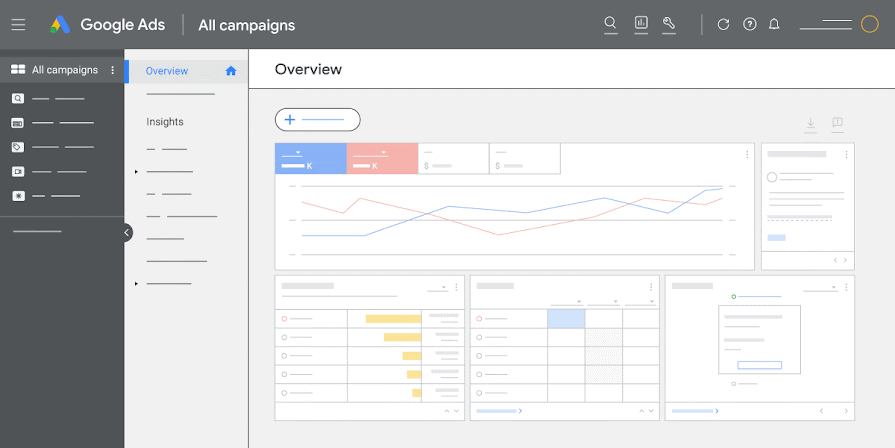 Here are the key factors to consider when auditing your targeted search keywords:
Search Intent: Evaluate the relevance of the search terms that triggered your Google Ads. Are they closely related to your keywords and ad copy? If not, add a negative keyword list to prevent them from appearing for irrelevant searches. However, it should be remembered that high-search intent can cost your campaigns a bit more than usual but offer high conversion rates.
Brand Keywords: By targeting your brand keywords, you can ensure that your Google Ads show at the top of the search results for your brand name. Targeting branded keywords help prevent your competitors from capitalizing on your site branding. Since they are unique keywords, they come with low competitiveness and CPCs but offer high CTRs and conversions.
Performance Metrics: Look at the performance metrics for each search query, including CTR, conversion rate, and CPC. Identify high-performing search terms driving conversions and consider allocating more budget to those keywords.
Keyword Match Types: Review the match type for each keyword and search query to ensure they are appropriately aligned. Broad match keywords may trigger ads for irrelevant search terms, while exact match keywords may limit the campaign's reach. Consider adjusting the match type for each keyword to optimize performance.
2) Review Conversion Data
Evaluating your conversions helps you understand the type of campaigns that offer the highest returns on investment.
Ensure that conversion tracking is set up correctly in your pay-per-click account, as this will help track the specific actions that website visitors take after clicking on your ads.
In the Google Ads account dashboard, click Tools & Settings menu and select Conversions. From there, you can see all the conversions set up in your account and track their performance.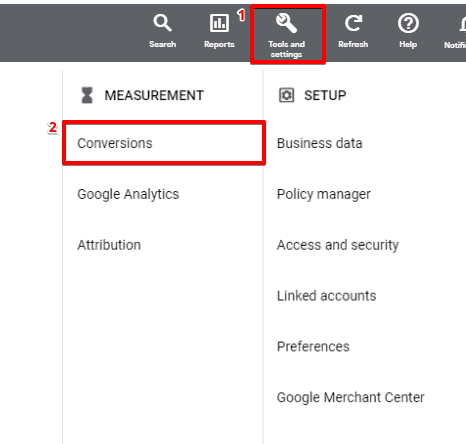 Look at key metrics such as conversion rate, cost per conversion, and conversion value to determine which campaigns, ad groups, and keywords drive the most conversions and revenue.
Also, analyze the complete conversion paths users take on your website after clicking on your ads. Look at the pages they visit, their time on each page, and any bottlenecks preventing them from completing the desired action. Optimize your ad campaign performance based on the obtained data.
3) Analyze Your Campaign Performance and Goals
Here are the key performance indicators to which you need to pay special attention while calculating the performance of your campaigns:
Click-through rates: This is the rate at which your website is getting clicks on ads. Evaluating this metric helps you estimate the audiences' mindset and what prompts them to click your CTA in your campaigns.
Cost-per-click: It calculates the cost to acquire a click. Google Search ad network rates your campaigns based on the ad quality and relevance. If you fail to score high, the likelihood of increasing your ad spending increases. Evaluate this metric to see where to enhance your campaigns so your ads spend significantly less.
Return on ad spend (ROAS): This metric involves the amount you get in return as revenues on your ad campaigns. ROAS provides a clear picture of how effective your advertising campaigns are in generating profits for your business.

Quality score: The quality score is a metric used by Google to evaluate the quality and relevancy of your keywords, landing page, and ad campaigns. Your ad ranks based on the quality score. Analyze this metric to ensure all three elements align with your brand goals and target audiences' search intent. Doing so will help you improve your keyword quality score, generating higher click-through rates and lower cost-per-clicks.
4) Review Your Ad Copy
Review your ad copy to understand how your ads perform regarding click-through rates, conversion rates, and cost-per-click. Here are the key metrics to help you evaluate your ad copy:
Ad formatting: Check whether your ads are formatted correctly and optimized for search ad networks. Ensure your ads are within character limits and use appropriate ad extensions.
Grammar and spelling: Review your ads for grammar and spelling errors. You should also check and revise your ad copy for outdated offers.
Goal oriented ad copy: Create goal-specific ad copy that has compelling stats and triggers emotions or urgency: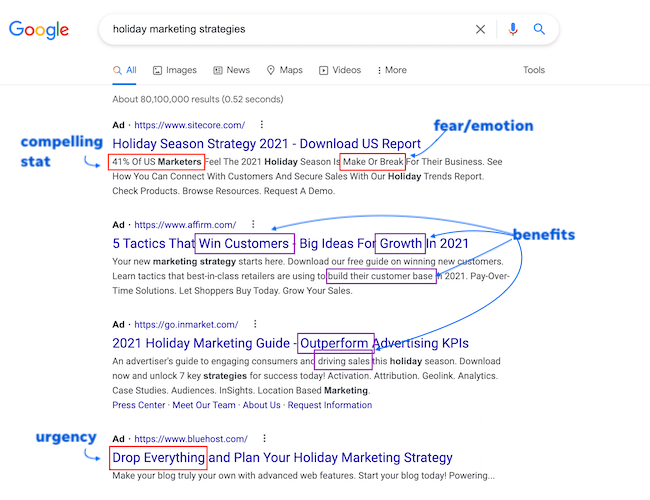 Pictures and videos: Ensure that you add relevant and engaging images and videos in your campaigns to draw audiences' attention. Your pictures and videos should accurately reflect the products or services you are advertising.
CTA: Evaluate the wording of your CTA. Make sure it is compelling and action-oriented. Also, check the placement of your CTA so that it is prominently displayed in your ad, such as in the headline or description.
Google Ad guidelines: Check whether your ad campaigns follow Google Ad policies to fix disapproved ads (if any).
Unique value proposition: Review whether your ad copy clearly communicates your unique value proposition that sets your products and services apart from your competitors to increase the chances of conversions.
5) Review Your Budget and Bidding
It is essential to bid on the right keywords and not go overboard with your PPC budget, as the ultimate goal of creating ad campaigns is to drive profitability.
Tracking your ad spend and returns when running Google campaigns is essential. For this, check whether the amount you spend acquiring traffic and conversions drives substantial CTRs with lower CPCs.
Prepare and effectively use negative keyword lists to eliminate irrelevant traffic that steals your budget.
Here is how you can optimize your PPC budget and bidding:
Choose a budget for your campaigns: Google offers you two options to allocate a budget for your campaign, which includes daily and shared budgeting, where you can allocate and calculate the daily spending of each campaign and utilize one budget for all campaigns, respectively.
Set the bidding strategy for your campaigns: Choose the best bidding tactic for your campaigns by focusing on the areas you want your ad to focus on, including maximizing conversions and clicks, targeting CPA, and targeting search page location.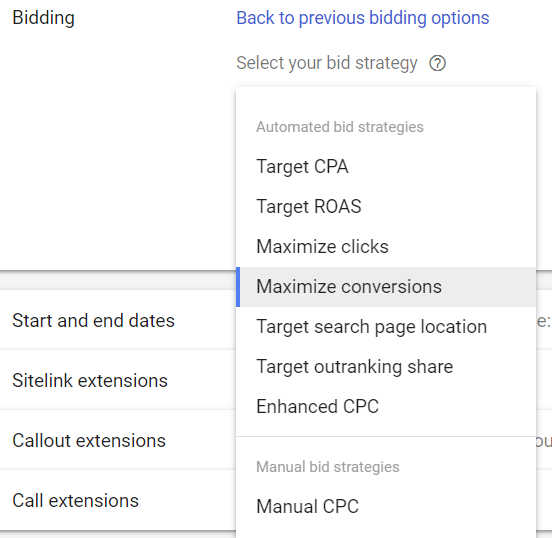 Go for smart bidding strategy: If your ad campaigns fail to drive traffic and conversions, you should choose the smart bidding technique, which resizes and adjusts your bids and keyword list to optimize your campaign returns. To curate your keyword bidding, consider various factors, including CPA, ROAS, conversions, and ECPC.
Related Content: What Are Google Discovery Ads? (Everything You Need to Know)
Complete Pay-Per-Click Audit Checklist
Here's a quick checklist to make sure you get the most out of your Google Ads marketing:
I. Account Structure
Ensure that the campaign structure is logical and easy to navigate.
Make sure the campaigns are grouped by themes or goals.
Check whether the ad group level, ad rotation, and ad variations are tightly themed with relevant ad groups and keywords.
Set auto-tagging to YES.
Link Google Analytics, Google Merchant Center, and Google Search Console to track all relevant data.
II. Budget and Bidding
Review budget settings and ensure they align with your PPC advertising goals.
Check your bid strategy to ensure they are in accordance with your goals. For instance, if your goal is to maximize conversions, you may want to use a target CPA bidding technique.
Set minimum and maximum CPC to better control your ad spending.
III. Ad Copy and Extensions
Evaluate ad copy to ensure that it is compelling, relevant, and meets ad policy requirements.
Use ad extensions to enhance your ads and improve performance.
If you are promoting a service, ensure a call extension has been added at the campaign or account level.
IV. Landing Pages and Conversion Tracking
Ensure landing page quality is on point. Ensure they are relevant, engaging, and optimized for conversions.
Implement conversion tracking to measure and optimize campaign performance.
V. Keywords and Targeting
Conduct keyword research and analysis to identify effective and relevant keywords.
Use appropriate keyword match type and ad group level to target the right audience. Also, ensure that you eliminate the duplicate keywords and use the negative keywords list to the best.
Review and refine targeting keywords settings to optimize campaign performance.
VI. Campaign Settings
Review and adjust campaign settings to improve performance and achieve goals.
Ensure location and language settings are accurate and relevant.
Set up appropriate ad scheduling to reach the right audience at the right time.
VII. Analytics and Reporting
Use Google Analytics accounts to track and measure campaign performance.
Regularly monitor and analyze campaign data to identify areas for improvement.
Create custom reports to track and measure performance metrics.
VIII. Best Practices and Compliance
Follow Google Ads best practices to ensure PPC success.
Ensure the ad and landing page comply with Google Ads policies and guidelines.
Regularly review and optimize campaigns to maintain compliance and improve performance.
Related Content: Google Ads Enterprise Audits: Strategies and Tools to Boost Your ROAS
Free Google Ads Audit Template
To save your time and to ensure that your campaigns perform at their best, here is a step-by-step Google Ads audit checklist template on Google Sheets that you can use (be sure to save a copy to your own computer first!) to conduct your own audit and optimize your campaigns for success:
👉 Google Ads Audit Checklist – Free Template 👈
Be sure to save a copy to your own computer first!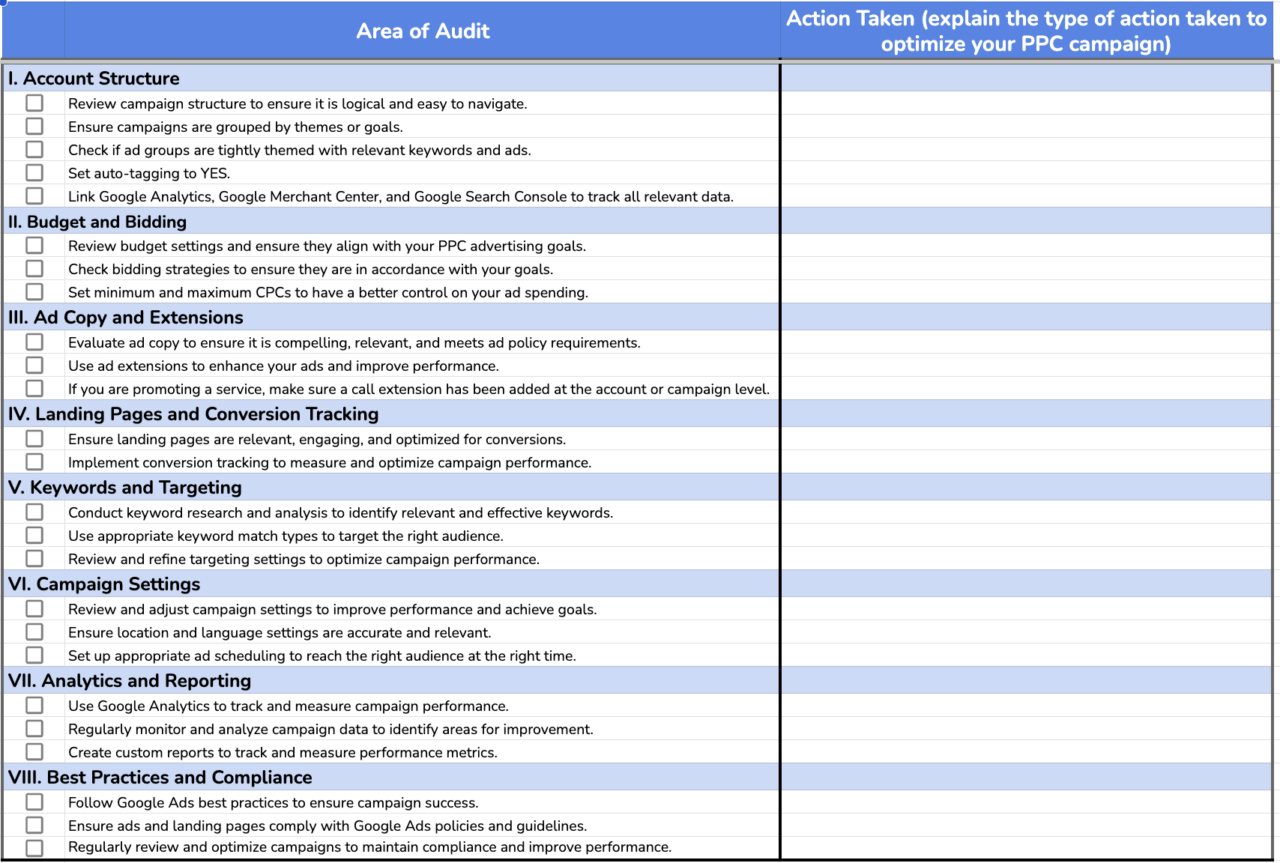 Related Content: Google's Project Magi: The Implications on SEO, Paid Ads & Jobs
Final Thoughts: Conducting a Google Ads Audit
Consistent reviewing of your ad performance is essential to generate the highest investment returns. When you perform a detailed pay-per-click campaign audit, you find the strong and weak points in your ad account, which helps you make data-driven decisions.
Use the above-listed Google Ads account audit checklist and free audit template to smoothen your ad audit process. This will help you ensure that you cover all the key areas that impact your ad group and PPC account success, including ad targeting, budgeting, bidding tactic, ad copy, conversion tracking, and more.
Hopefully you learned all about Google Ads audits, but if you just want someone to do the work for you, Single Grain's Google Ads experts can help!👇
Google Ads FAQs
If you were unable to find the answer you've been looking for, do not hesitate to get in touch and ask us directly.