As digital media platforms are cracking down on how user data is tracked, marketers across the globe find themselves having to adapt rapidly.
Now that internet users are being prompted to "opt-in" to data collection for advertising purposes (instead of "opting out"), it poses very significant challenges in interpreting marketing efforts, especially on social media. One popular term that has aptly encapsulated this issue is "dark social."
In this blog post, we'll dive into the definition of dark social, its significance, and the challenges it presents. We'll also explore methods of thinking that we feel will help you prepare for the ensuing storm of social data ambiguity.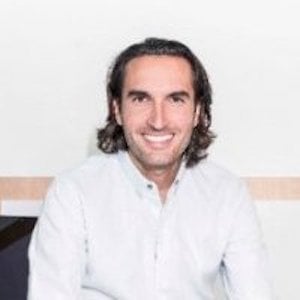 Yaniv Masjedi
CMO, Nextiva
Their expertise has helped Nextiva grow its brand and overall business
Defining Dark Social
"Dark social" refers to the phenomenon of online content being shared privately through channels that are difficult to track and measure, such as private messaging apps, email, and other forms of direct communication. Referral information is usually stripped away, making it difficult for marketers and analytics tools to determine the original source of the traffic.
For the moment, the phrase "dark social" is largely colloquial, but it's worth defining in a more official capacity since its premise carries significant bearing on social media marketing. It is commonly believed that around 16% of all social data occurs in public social, meaning only 16% of all user data is actually trackable:
Unlike traditional social media data collection, where tracking mechanisms are readily available, dark social encompasses those channels where measuring return on investment (ROI) becomes elusive. While it is challenging to quantify, dark social often plays a crucial role in driving leads and conversions.
Related Content: 10 Ways to Measure Social Media Engagement (Plus 7 Tools to Track It!)
It's Getting Tougher for Marketers to Interpret the Myriads of Social Data
As privacy grow more sensitive and regulations surrounding those concerns tighten, the prevalence of dark social is likely to intensify.
As governments prioritize protecting user data (as with GDPR) and major data breaches continue to occur, brands face hurdles in precisely monitoring the impact of their marketing efforts. Notably, even industry giants like T-Mobile and Taco Bell have fallen victim to cyber-attacks, emphasizing the importance of safeguarding user information.
The ramifications of such only point to restricted data transparency for everyone, including the core group of players that need that data the most – social media marketers.
Related Content: How to Keep Your E-commerce Site Secure Against Cyber Threats
Interpreting Activity in a Dark Social Environment
To navigate the evolving digital landscape and maximize brand exposure, businesses must adopt an omnichannel approach.
While platforms like TikTok and Instagram may not directly drive website traffic, they contribute to brand awareness and recognition, eventually leading users to conduct organic searches. Embracing multiple channels allows you to establish a robust online presence, compensating for the challenges of tracking dark social.
Let's delve deeper into the importance of an omnichannel approach and how various social platforms contribute to brand awareness and recognition, ultimately leading users to conduct organic searches.
Embracing an Omnichannel Approach: In today's digital age, consumers interact with brands across multiple channels, both online and offline. Adopting an omnichannel approach allows businesses to meet their audience wherever they are, creating a seamless and integrated customer experience. By being present on various platforms and touch points, brands can leverage the strengths of each channel and provide consistent messaging and engagement opportunities.
Building Brand Awareness and Recognition: Platforms like TikTok and Instagram may not directly drive website traffic, but they play a vital role in building brand awareness and recognition. These platforms offer unique features that allow businesses to showcase their products, services, or brand personality in engaging and creative ways. Through entertaining videos, captivating images, and interactive content, brands can capture the attention of their target audience and leave a lasting impression.
Driving Organic Searches: Although dark social traffic may be challenging to track, platforms like TikTok and Instagram can indirectly influence organic searches. Users often come across brands, products or services on these platforms and subsequently conduct organic searches to gather more information or make a purchase decision. Via a strong presence on these channels and the creation of compelling content, businesses can increase the likelihood of being discovered organically through search engines.
Compensating for Tracking Challenges: Dark social poses tracking challenges due to its limited attribution and direct measurement. However, by embracing multiple channels and diversifying their online presence, businesses can compensate for these challenges. While it may be difficult to track every interaction within the dark social realm, having a holistic view of customer engagement across various platforms provides valuable insights into overall brand performance.
Fostering Meaningful Engagement: Engagement on platforms like TikTok and Instagram goes beyond direct website traffic or conversions. It involves fostering meaningful connections with the audience, sparking conversations, and cultivating a loyal community. By consistently delivering high-quality content that resonates with their target market, businesses can establish themselves as trusted authorities and build long-term relationships with their customers.
Capturing Social Media Data "in the Dark"
Although tracking every detail in dark social is unrealistic, certain strategies can help gauge its effectiveness.
Incorporating qualitative data through lead forms, where customers can indicate how they discovered your brand, offers valuable insights. Analyzing trends and optimizing efforts based on qualitative feedback can help refine your dark social marketing strategy. Remember that dark social is primarily a branding play, focusing on generating engagement and building recognition.
Let's explore the significance of qualitative data, the utilization of lead forms, and the iterative process of analyzing trends to optimize dark social marketing efforts:
Incorporating Qualitative Data: To gain a deeper understanding of how users discover your brand in the realm of dark social, it's crucial to incorporate qualitative data. One effective method is to include a question in lead forms that prompts customers to specify how they first heard about your brand or what led them to engage with your content.
Analyzing Trends and Refining Strategies: Once you have collected qualitative data through lead forms, it's essential to analyze the trends and patterns that emerge. Look for commonalities in responses to identify the platforms or channels that consistently generate engagement and recognition.
Recognizing Dark Social as a Branding Play: It's important to recognize that dark social is primarily a branding play rather than a direct response-driven marketing channel. The nature of dark social makes it challenging to attribute specific actions or conversions directly to it. Instead, focus on generating engagement, building brand recognition, and creating a positive brand image within the dark social environment.
Iterative Process of Optimization: Optimizing your dark social marketing strategy is an ongoing process. As you gather qualitative data and analyze trends, you can make informed decisions about where to allocate your resources and efforts. Continuously evaluate the effectiveness of your dark social campaigns, adapting and refining them based on the feedback you receive.
Exploring Alternatives
Although direct tracking may be limited, alternate methods, such as brand recall studies, can shed light on the impact of various channels on your brand.
Brand recall studies offer a structured approach to gathering data about consumers' ability to remember and associate your brand with specific channels or platforms.
These studies typically involve surveying a sample of your target audience and asking them to recall where they first encountered your brand or what channels they associate with your brand. By analyzing the results, you can gain a clearer understanding of which channels are making a lasting impression on consumers and contributing to brand recognition: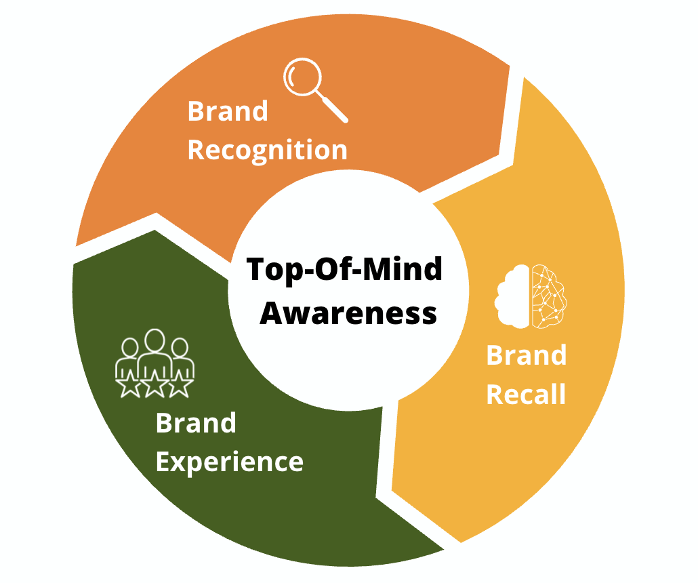 One of the surprising advantages of brand recall studies is that they are relatively affordable compared to other research methods. Depending on the scale and complexity of the study, costs can range from a few hundred to a few thousand dollars. This accessibility makes brand recall studies an attractive option for businesses of various sizes, allowing them to gain valuable insights without breaking the bank.
By conducting brand recall studies, you can uncover valuable information about the channels that are resonating with your target audience: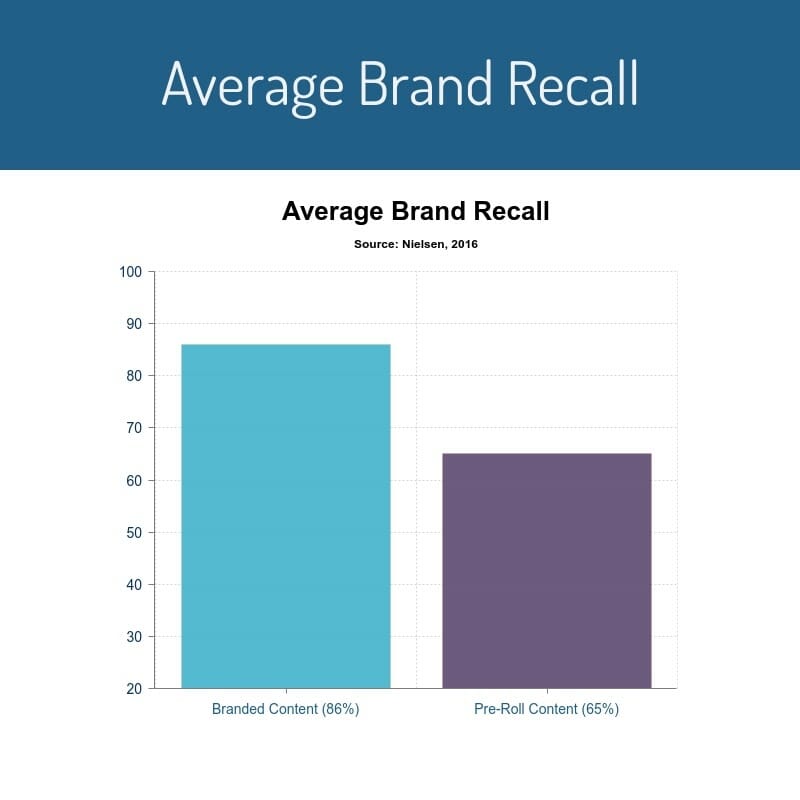 For example, you may discover that your brand is strongly associated with specific social media platforms like Instagram or TikTok, indicating that these channels are effective in generating brand engagement.
Alternatively, you might find that certain messaging apps or private sharing platforms are driving significant brand awareness and referrals in dark social. Armed with this knowledge, you can strategically focus your resources and efforts on the channels that have the greatest impact on your target audience.
It's important to note that brand recall studies are not a one-time endeavor. Consumer behavior and preferences can evolve over time, and new channels may emerge or gain popularity.
Related Content: Everything You Need to Know About B2B Performance Metrics
Final Projections On the Future of Dark Social
Dark social presents both challenges and new opportunities for marketers.
Despite its elusiveness in terms of tracking, dark social plays a pivotal role in driving engagement, leads, and conversions. By embracing an omnichannel approach and analyzing qualitative feedback, businesses can leverage dark social to build brand awareness and establish a strong online presence.
As the digital landscape continues to evolve and privacy regulations become more stringent, adapting to the changing dynamics that are rung in by dark social is crucial for staying ahead. Incorporating strategies to capture and evaluate dark social data will empower marketers to make informed decisions and achieve success in an increasingly complex digital marketing landscape.
Remember, understanding the nuances of dark social and adapting your marketing efforts accordingly will position your brand at the forefront of engagement and conversion, setting the stage for long-term growth and success in an enigmatic digital realm.
If you're ready to grow your business, Single Grain's marketing & growth experts can help!👇
Repurposed from our Marketing School podcast.