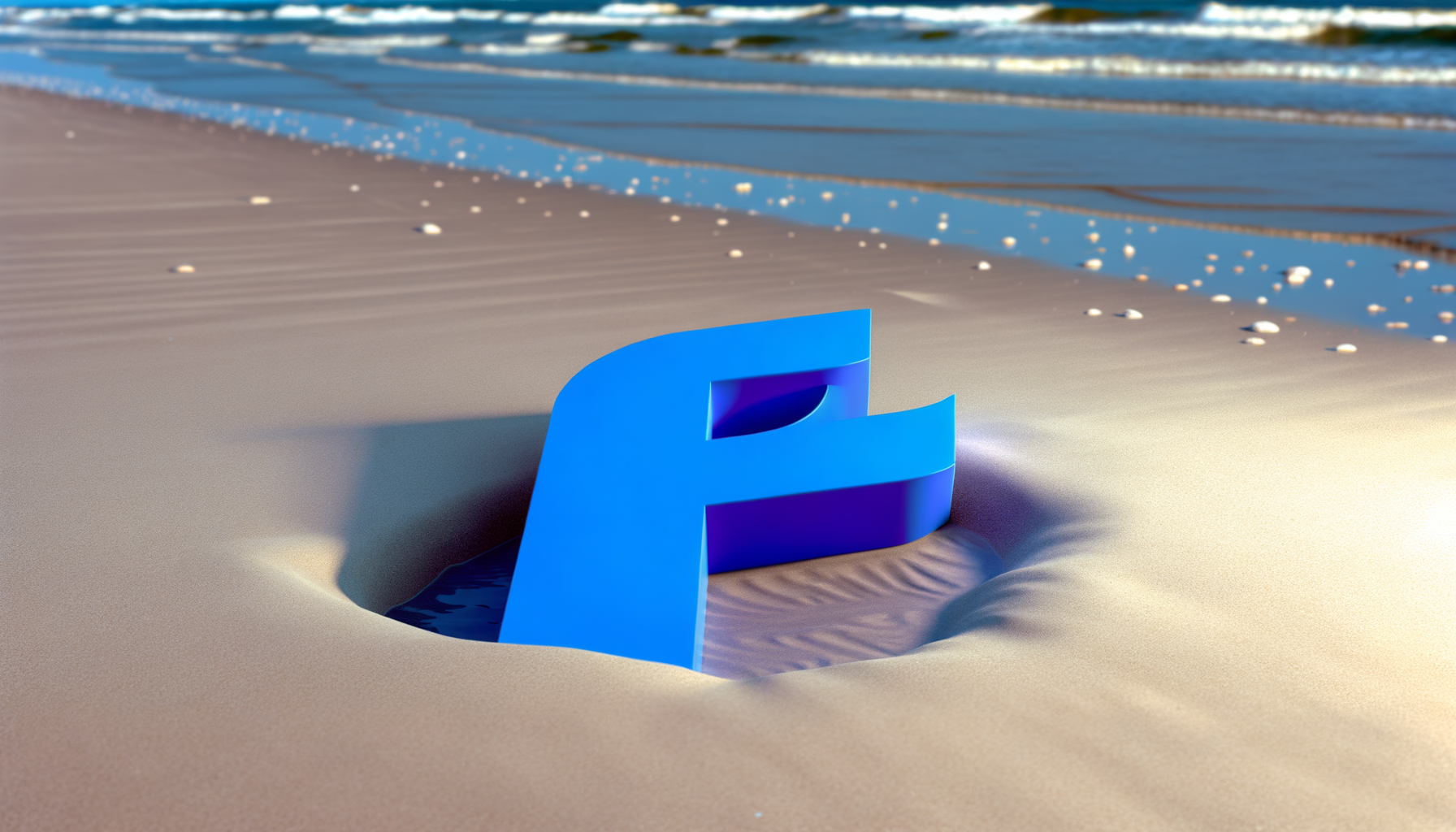 Advertising your business on Facebook is an important part of any good social media marketing plan – but there's a big difference between posting effective, engaging updates and sharing posts that fail to draw any attention to your brand!
So if you're struggling to attract followers and fan engagement, consider any of the following strategies for improving your Facebook marketing activities:
1 – Tie Updates to Current Events
When in doubt, try a status update that relates to a current event – like an upcoming holiday, major sports game or other newsworthy item.  Not only are these posts more likely to attract reader attention, you can gain an extra boost in engagement if your update is included in the "Posted About" groupings that appear on your followers' news feeds.
2 – Use Photos
According to data published by the AMEX Open Forum, Facebook posts that feature images receive 39% higher rates of engagement than other types of content.  Take your own photos, share photos from the profiles you follow or source Creative Commons images from Flickr to create your own viral-style profile updates.
3 – Keep Your Updates Short
The same Open Forum infographic reveals another surprising engagement factor that all web businesses need to be aware of – the fact that short posts (those that are 80 characters or longer), receive 23% more interaction than longer updates.  Do your brand a favor and keep things short and sweet in order to boost overall engagement!
4 – Run Caption Contests
Part of running a successful Facebook marketing campaign involves deepening the connection between your brand and your followers.  Facebook users follow brands they like all the time, but they only make it a priority to interact with a select few.
If you want your followers to up their engagement level with your brand, you've got to get them commenting on your updates.  One of the easiest ways to do this is with a caption contest.  Post a funny picture, ask your followers to caption it and give out a prize to the best submission.  It's a fun, easy and low commitment way to up your Facebook interaction levels.
5 – Ask a Question
On a similar note, try posing a seemingly-random question to your Facebook followers.  Don't tie it to your branding or marketing objectives – instead, make it something fun and engaging for your fans to respond to.  As an example, posting a question like, "What super power would you most like to have?" could be a great way to get your followers talking!
6 – Share Quotes
Everybody loves a good inspirational quote – even if we know they're not going to provoke much positive action beyond a few minutes of warm, fuzzy feelings.  The key here is that Facebook users don't just love quotes – they love to share them as well.  To try this technique for yourself, find an inspirational quote that speaks to you and then use PicMonkey to add it to an artful image found in Flickr.  Post your final creation to your Facebook page and see if your engagement doesn't skyrocket as a result!
7 – Avoid URL Shorteners
Interestingly, a study by Buddy Media found that Facebook post engagement rates were three times higher when a full URL was included, compared to a shortened URL (as in, those offered by services like bit.ly).  If you absolutely must use shortened URLs – perhaps because you're advertising long e-commerce URLs that are full of character strings – set up a brand-specific URL shortener to minimize this effect.
8 – Know When Your Followers Are Active
Additional data compiled by Social Media Examiner has revealed some interesting trends regarding when Facebook users are most active.  Specifically:
The best time to post on Facebook is between 1:00pm-3:00pm, with 3:00pm on Wednesdays being the best time to post overall.
Links posted outside of the 8:00am-8:00pm window are less likely to be shared.
Facebook engagement rates tend to be 18% higher on Thursdays and Fridays.
Posts shared on Saturday and Sunday get the most "Likes" (keep this in mind if you're measuring engagement in terms of "Likes," rather than comments or shares).
Of course, every fan base is different, so the statistics listed above may not match up exactly with your experiences.  However, if you're just getting started with Facebook marketing, this framework should give you a rough timeline for boosting your fan engagement through status updates.
9 – Understand the "Lifespan" of Your Updates
The "lifespan" of an update refers to the amount of time it remains in a follower's news feed, and typically averages around 3 hours.  If you post more frequently than the lifespan of your posts, you risk annoying your followers with excessive updates – leading to a decrease in engagement.
To find your Facebook post lifespan, you'll need a tool like Edgerank Checker Pro.  Although the tool costs $15/month, you can take advantage of its two-week free trial to see if the data generated makes a big enough difference in your Facebook marketing efforts.
10 – Ask for Engagement
Just as you're advised to "ask for the job" while interviewing, it's a good idea to ask your Facebook directly for the type of engagement you'd like to see.  In fact, the Buddy Media study cited earlier found that the use of specific words – including "post," "comment," "take," "submit," "like" and "tell us" – all led to higher levels of engagement when posed directly to Facebook fans.  Ask, and you shall receive – just be careful not to overdo it!
11 – Ask Yourself "Would I share this?"
When it comes to Facebook engagement, don't forget to use your common sense.  You can follow all the rules and guidelines in the world, but if you get so tied up in social media marketing best practices that you pump out dry, formulaic content, you're not going to get anywhere with your fans.  To prevent this from happening, ask yourself "Would I share this?" before hitting "Publish" on any new status update.  If the answer is, "No," head back to the drawing board for something better.
12 – Be Quirky
Facebook – and social media websites in general – isn't the place for branding slogans and marketing jargon.  Instead, be yourself!  Be wacky, be quirky and be a little bit "out there."  Users come to Facebook to relax and let off steam, making them far more likely to engage with you if your brand doesn't appear to be trying too hard.  Just be aware that there's a fine line between quirky and weird.  Watch your Facebook engagement metrics carefully to see what sticks and what falls flat.
13 – Respond Quickly to Others
Keep in mind that Facebook "engagement" isn't just about posting fun status updates and getting more "Likes."  It's a two-way street, which means that if a follower reaches out to your company's profile, you need to be ready to respond as quickly as possible.  Response times matter in the world of social media, so check your profile at least once a day and respond to others as necessary to prevent your company from being seen as an unengaged brand.
14 – Stick to a Posting Schedule
On that same note, don't post several times a day for a week and then fall off the face of the planet.  Consistency is key when it comes to social media marketing, as you want your followers to get used to seeing you in their news feeds.  If you can't commit to posting at least once a day on your own, use a tool like the Buffer App to handle automatic posts for you.
15 – Be a Person and a Business
Finally, keep in mind that Facebook posts need a personal touch in order to be successful.  Your fans want to hear about your company and its news – but they don't want to be tied into 24/7 sales pitches from your marketing team.  Finding a balance between personal and professional updates can be challenging, but it's worth it to experiment with different post ratios and measure the results in your Facebook analytics panel in order to reach your highest possible engagement levels.
Got any other ideas on how to successfully boost engagement on Facebook?  Share your experiences and recommendations in the comments section below!