In this article, we'll go over the top NFT marketing agencies to choose from.
In addition to the list of best NFT marketing agencies, we'll also cover:
So if you want to be better informed before you decide to hire a marketing agency for your NFT project, read on!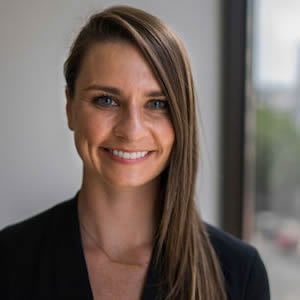 Jacqueline Foster

Demand Generation Marketing, Lever.co

We can count on them to bring new ideas to the table consistently
Top 10 NFT Marketing Agencies
Successful marketing makes all the difference between the success and failure of your NFT project. The innovation you apply to create your NFT asset should also be used while marketing it in order to reach relevant prospects. Creative and innovative marketing strategies create a buzz around your NFT products, making them popular within the NFT community leading to high selling prices.
Since NFTs are new in the market, not all marketing agencies have the right experience to manage your NFT projects. Therefore, you should partner with companies who have prior knowledge of managing and listing NFT items for sale. Your marketing agency partner should be able to help you from ideation to purchase.
Here are some of the top NFT marketing agencies to help you spread the word for your NFT token launch.
Single Grain
Single Grain is one of the most trusted digital marketing agencies based in the U.S.. By focusing on smart, tested and high-value marketing strategies, we'll drive persistent growth and high ROI for your company or product.
We've worked with blockchain companies like Bittrex, Polymath, Blockgeeks, etc., as well as major brands such as Airbnb, Amazon, Salesforce, Uber, Lyft, etc., so we know online marketing. Marketing in newer industries like bitcoin, crytopcurrency and non-fungible tokens is unlike that of any other. Factors such as high market volatility and the newness of the technology offer unique challenges that must be taken care of to develop an effective crypto marketing strategy.
Our NFT experts don't use a one-size-fits-all plan. Instead, we use a variety of marketing strategies to promote your NFT projects that will include: 
SEO
Content marketing
Paid ads (including Google Ads, LinkedIn Ads, Facebook Ads)
Social media optimization services
Demand generation
E-commerce marketing
SaaS marketing
Technology marketing
B2B marketing
Specialized blockchain marketing services
We have an experienced team of specialists led by Eric Siu (who co-hosts the Marketing School podcast with Neil Patel) and is known for driving persistent growth for a wide range of companies.
Single Grain offers customized project proposal depending on your exact needs. We specialize in running high ROI generating organic and paid campaigns on channels like LinkedIn, Google, Twitter, Facebook, Instagram, and Medium. Our exceptional SEO team knows how to make the most of your marketing budget to get your site ranked for the most relevant queries.
Coinbound
Coinbound is a leading cryptocurrency marketing agency based in Riverside, California. Some of their prominent clients include Metamask, Voyager, Okex, Blockcard, Stake, Coinstats, and Cryptodaily.
Coinbound has the largest network of blockchain influencers in the world. You can quickly identify and collaborate with crypto influencers on platforms like Twitter, Instagram, YouTube, and others.
It offers SEO services with a content-first approach to acquire relevant organic traffic. The company also assists in running PPC ad campaigns on platforms such as Google, Twitter, Reddit, LinkedIn, etc. For grassroots crypto marketing, the company helps build your niche community on forums like Bitcoin and Reddit.
In addition, they have a PR team to help you secure media coverage from some of the most prominent crypto publications in the world.
X10
X10 is a specialized agency for marketing non-fungible tokens. They offer full audit and development of token concepts with marketing research, breakdown analysis and complete marketing strategy.
The company offers two types of media PR packages for your NFT token launch. The Top Tier Media (Tier 1) package consists of Forbes, Entrepreneur, Inc, TechCrunch, VentureBeat, Hacked, and others. The Tier 2 package consists of relevant brand mentions in crypto-specific media publications such as Hackernoon, Bitcoin.com, Merkle, Coinscribble, Nulltx, and others.
X10 also offers community building and influencer marketing on channels such as YouTube and Telegram. To increase the popularity of your NFT project, comments, upvotes and boosted posts are done on Reddit.
If you face any legal issues with your DeFi ("decentralized finance") project, X10 offers a legal framework advisory to manage all the legal aspects of your NFT token launch.
DarqTec
DarqTec offers NFT marketplace development, token development and marketing services. The company is located in Australia, and they also provide DeFi and tokenization solutions.
The team understands your NFT project model and offers a customized strategy to scale up your business. The agency uses Telegram groups to promote your NFT marketplace and leverage the power of influencers to explain your product to NFT buyers.
With drip email marketing, you readily convert prospects into customers, while strategic media publicity helps build your company's reputation in the market. They also help you list your NFT on all top marketplaces so that you can fetch the highest value for your NFT tokens.
The company is headed by Aaron Cassar, who has over 20 years of experience handling blockchain-based projects.
BlockChain PR
BlockChain PR is a marketing agency for cryptocurrency, DeFi and blockchain tech. It is located in San Francisco, California. Some of their top clients include Nem, Wings, Cryptoblockcon, World Crypto Economic Forum, Vezt, Trade.io, Bitfinance, and others.
From ideation to planning, the company undertakes all facets to help you position your project in the NFT market. They have a PR team for outreach and a social media team to build a community. BlockChain PR also focuses on designing creative marketing materials to help you stand out from your competitors. With collaborative teamwork of design, PR and marketing, you can give wings to your NFT idea and help it succeed.
CES
Cryptocurrency Exchange Script or the CES is a prominent NFT marketing agency with more than seven years of experience in the cryptocurrency market. They offer NFT promotion services crafted by experts. Their marketing strategy starts with idea generation to shape the future of your product. A variety of community building and content marketing services are offered to guide your customers about your product.
The different NFT marketing services offered by CES include:
Media PR
NFT influencer marketing
Video creation/marketing
Email marketing
Growth tracking
Reputation management
Community management is an integral part of non-fungible token marketing. Therefore, CES offers 24×7 community management for every project along with Telegram marketing since NFT communities are very active on Telegram.
TFLabs
TFLabs offers full NFT marketing services for artists and brands, including:
Listing and selling of NFT
PR and influencer marketing
Branding
Email and content marketing
NFT custodian management
Effective payout management in your preferred currency
The team helps you mint your NFT tokens, assists in listing your NFTs on leading marketplaces, and offers strategies to sell them.
FireCask
FireCask is an NFT marketing agency based in Prestwich, England. The NFT marketing specialists at FireCask offer the following crypto promotion services:
Market research
Competitor analysis
Minting
Digital ideation and production
PR and email marketing
Short and long-term NFT marketing strategy
Brand partnerships
Content marketing
You are in good hands when you work with the FireCask digital marketing team. Some of their top clients include Expedia, Beauty Bay, Usercentrics, Funding Circle, Financial Times, Peli, Kumon, and others.
Blockchain App Factory
Blockchain App Factory is another specialized NFT marketing company with its head office located in Japan. The agency offers a marketing strategy that starts with idea generation where the product idea is planned, KPIs are created, and analytics are installed to prepare the NFT project for the future. After that, full-fledged marketing services accelerate the growth of your project and include:
Social media marketing
Community marketing
Telegram marketing
Media PR
Influencer marketing
Email marketing
Video creation marketing
Reputation management
Growth hacking
Content marketing
NFT listing services
The company has four years' experience working with blockchain projects and has a staff of over 300 people. Eighty percent of their team members are blockchain experts, so you can be assured that your project is in the hands of expert NFT marketers.
AppDupe
AppDupe is an NFT digital marketing company located in India. They offer an analytical approach to propel the growth of your NFT items. The company provides innovative NFT marketing tactics for every stage of the buyer funnel:
Top of the funnel strategies: To draw the attention of your target audience towards your NFT marketplace, PR, SEO, video creation, paid ads, and influencer marketing strategies are used. This ensures that a vast majority of NFT audiences are aware of your marketplace so that your exclusive drops are not missed.
Middle of the funnel tactics: To start capturing relevant business leads, tactics like content marketing, affiliate marketing, NFT listing, social media ads, and branded search ads are used. When your NFTs are displayed everywhere, NFT buyers' interest in your tokens develops further, leading to more sales.
Bottom of the funnel strategies: To convert more prospects into sales, the bottom of the funnel NFT marketing techniques such as CRO, email marketing, and remarketing social ads are used. Emails help to nurture prospects while remarketing persuades buyers to close the sale.
What Are Non-Fungible Tokens (NFTs)?
A non-fungible token (NFT) is a unique digital asset that acts as a certificate of ownership for virtual or physical assets like photos, videos, Tweets, etc. Each NFT represents a one-of-a-kind cryptographic item that cannot be interchanged with another and is maintained in a digital ledger called blockchain.
NFTs are often known as "Crypto Art," and are big business at the moment. Every organization is now trying to capitalize on the NFT craze to earn staggering amounts of money. Check out these examples….
Cryptokitties is the world's first NFT that allows players to purchase, collect, breed and sell virtual cats. It is a blockchain game powered by the Ethereum blockchain network. Each digital cat on is one-of-a-kind and cannot be replicated or destroyed: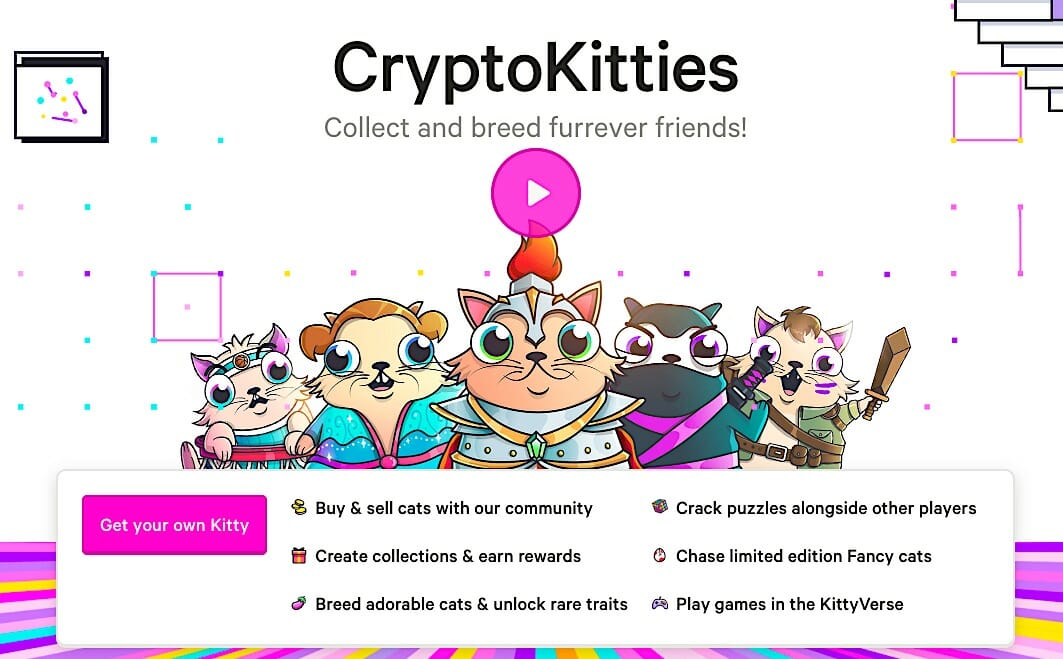 Pringles introduced CryptoCrisp, the world's first virtual NFT flavor, on March 17, 2021. Now this digital asset is trending on Rarible (an NFT marketplace) for more than $2,000: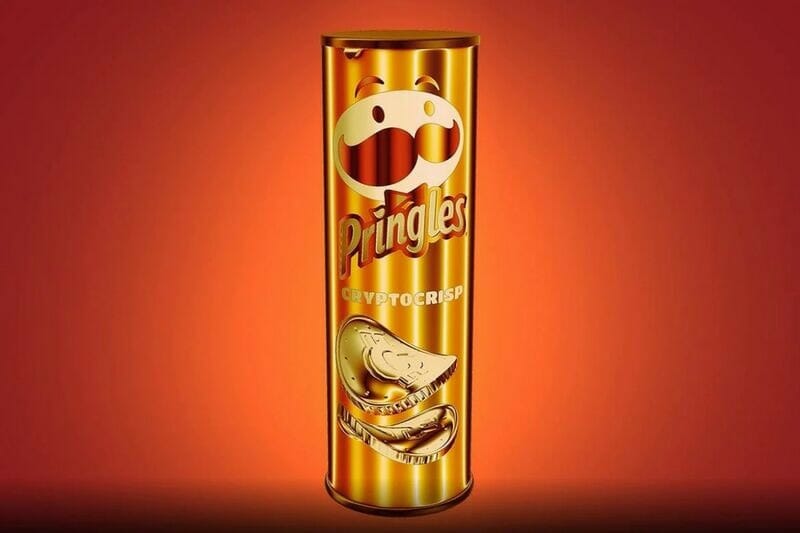 Pizza Hut launched the world's first non-fungible pizza, which was sold on Rarible for $8,824, and the company said that they would be launching more pizza "slices" (i.e. digital images of pizza slices) every week: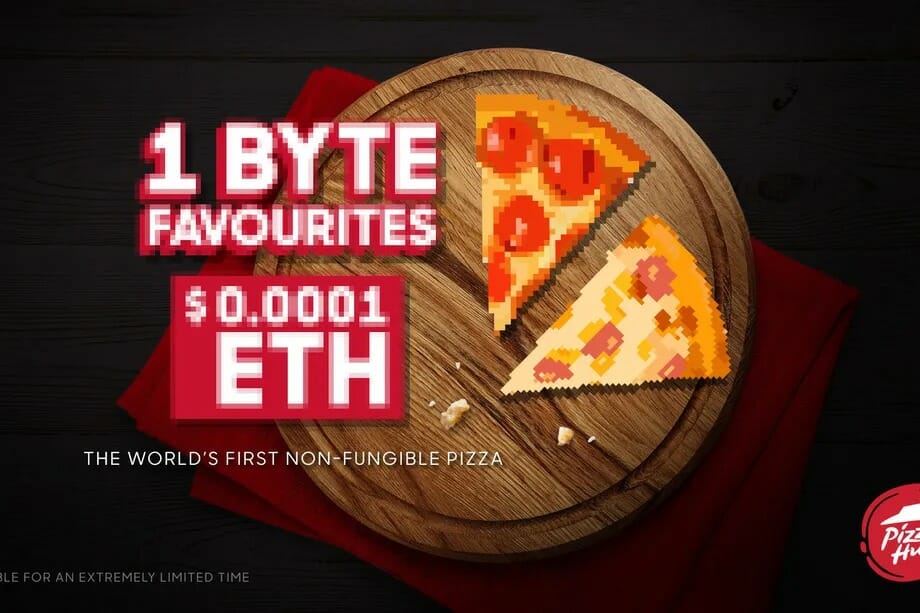 Edward Snowden's digital art, "Stay Free," was sold for a whopping $5.5 million in the Ethereum blockchain network: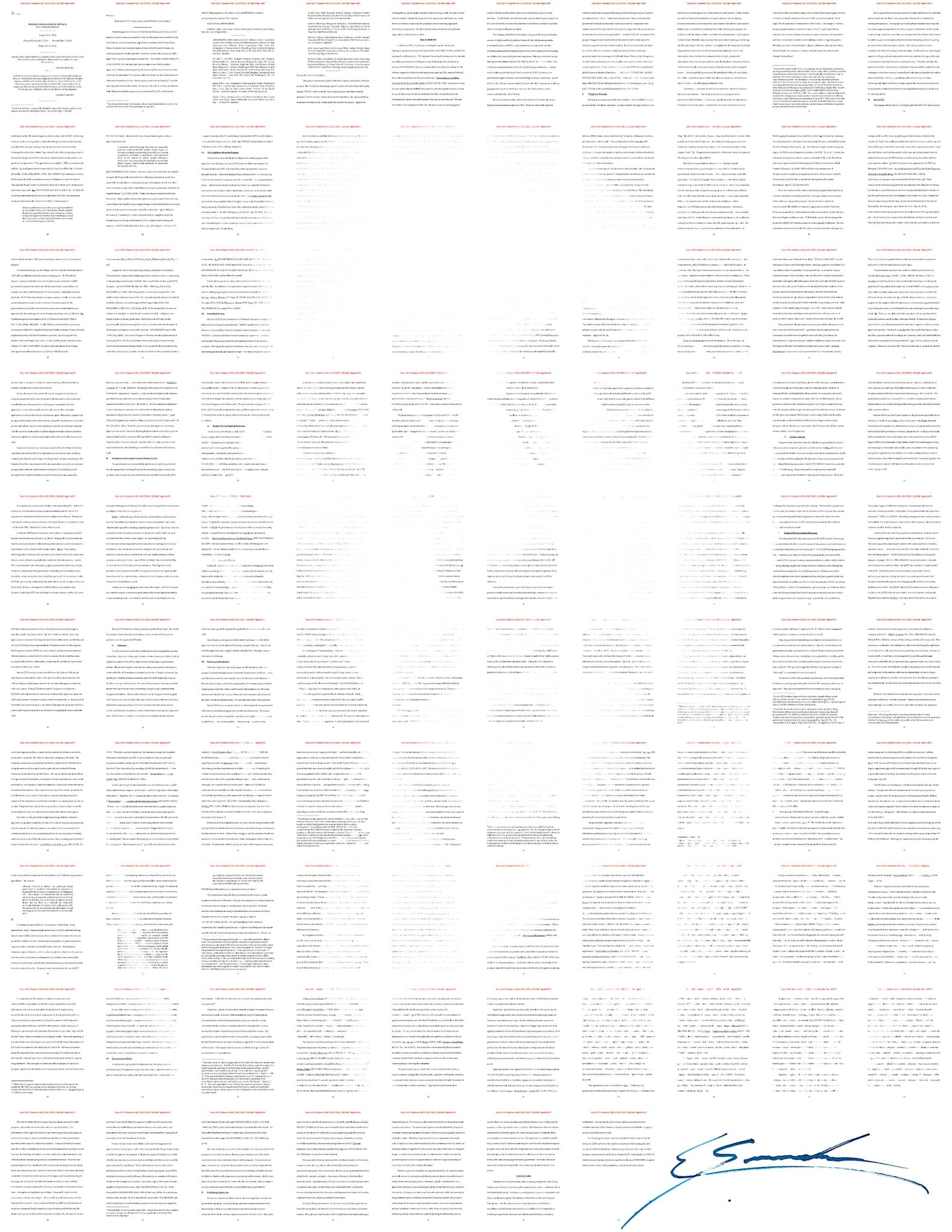 Blake Jamieson, a 36-year old Brooklyn artist, made over $46,000 in six weeks selling NFTs of his artworks:
Just a few hours left on this @SuperRare auction!

Dan Marino – painted in 2019 for Art Basel Miami show (SLS South Beach). The original painting was gifted to the Dolphins and hangs at Hard Rock Stadium!https://t.co/MniEgiuCE6

— Blake Jamieson (@blakejamieson) April 8, 2021
These examples suggest that both people and businesses are jumping on the NFT bandwagon to earn easy money, and the NFT phenomenon has now entered the mainstream.
The NFT market has leaped 2,100% to $2 billion in sales within the first three months of 2023.
This means that the competition is growing and, thus, the need for an NFT marketing agency is also rising. 
Learn More: What Are NFTs and How Do They Help Business?
What Is NFT Marketing?
The market is flooded with NFTs of various forms, and it is challenging to market your NFT project amongst a multitude of others, especially as this type of digital asset is so new.
NFT marketing helps increase your project's visibility, builds your community of NFT enthusiasts, and enables you to drive more bids on your NFT marketplace, leading to maximum profits. Check out the article below to learn more. 
Learn More: NFT Marketing: Everything You Need to Know to Get Started 👈
How Do You Promote NFTs?
NFT promotion is an art in itself. You need social community building, growth hacking, SEO, content marketing, PR, and paid advertising to broadcast your NFT item benefits to your target audience.
Here are the top strategies to promote your NFT:
PR
Public relations is one of the best ways to build a solid online reputation for your business. Using PR for NFT marketing yields a better ROI because with PR, you can send the right message to the right people at the right time.
Niche media publications offer you the opportunity to reach relevant communities interested in artwork and cryptocurrencies. When you publish press releases and engage in different forms of PR marketing to increase the visibility of your NFT project, people start to develop an interest in your digital assets. The higher the number of engagements, the more bids you will attract, leading to easy NFT selling at the best possible price.
PR helps to change the mindset of people towards an online entity. When you reach your target audience at different stages of the buyer's journey, PR helps present your USP (unique selling point) positively to your prospects. When people know why buying your NFT is a profitable option, they will start buying it. Therefore, PR acquires, nurtures and pulls your target audience towards the end of the sales funnel and also helps to improve your NFT marketplace reputation.
Forbes has a searchable (by name or state) database of the top PR firms here.
SEO
Search engine optimization services help to improve the organic visibility of your NFT project. There are several search queries that people enter when looking to buy an NFT. Some examples of search queries are:
Which are the best NFTs to buy?
Where can I buy an NFT?
How to buy an NFT?
Best NFT tokens
List of top-selling NFTs
Where can I buy NFT trading cards?
Now, imagine getting your NFT marketplace ranked at the top of the SERPs for these search queries. It's a massive opportunity to attract so many bids to earn you the maximum possible value from your NFT investment.
SEO is also helpful for branded NFT searches. For instance, if people are interested in buying specific NFTs that you have in stock, such as CryptoKitties, Nike NFTs, Taco NFTs, CryptoPunks, etc., then you can create articles corresponding to such searches, like "How Can I Buy Cryptopunks?" or "Top Selling Nike NFTs".
There are so many opportunities, and partnering with a specialized NFT SEO agency can help you decide your campaign goals.
Learn More: 10 Effective SEO Techniques to Drive Organic Traffic in 2023
Influencer Marketing
Influencers are experts in their field, and they have the power to affect the purchasing decision of others. NFTs and social media go hand in hand, and influencers help spread the word about your digital artworks, leading to more traffic acquisition, better project visibility and higher bids.
Working with influencers offer several advantages. Since they have their own established audience, it allows you to quickly build trust and therefore effectively reach your target audience. Since influencers have thousands of followers, you can benefit from reaching niche communities without having to create one.
When you collaborate with several influencers, your NFTs might start trending on social media. Therefore, influencer marketing is an integral part of your NFT marketing strategy.
Some of the top influencers you can approach for NFT marketing are:
Learn More: The Ultimate Guide to Growing Your Business with Influencer Marketing
NFT Marketplace Listings
NFT marketplaces are specialized platforms to buy and sell digital artworks, trading cards, virtual games or real estate. You will need an Ethereum wallet to participate in NFT marketplace trading.
Your NFT will sell on an NFT marketplace. All the other channels you use for NFT promotion will attract interested audiences to these marketplaces. Listing your NFT on more than one marketplace will increase your chances of selling your NFT at a higher price.
Here are the top marketplaces for NFT listings: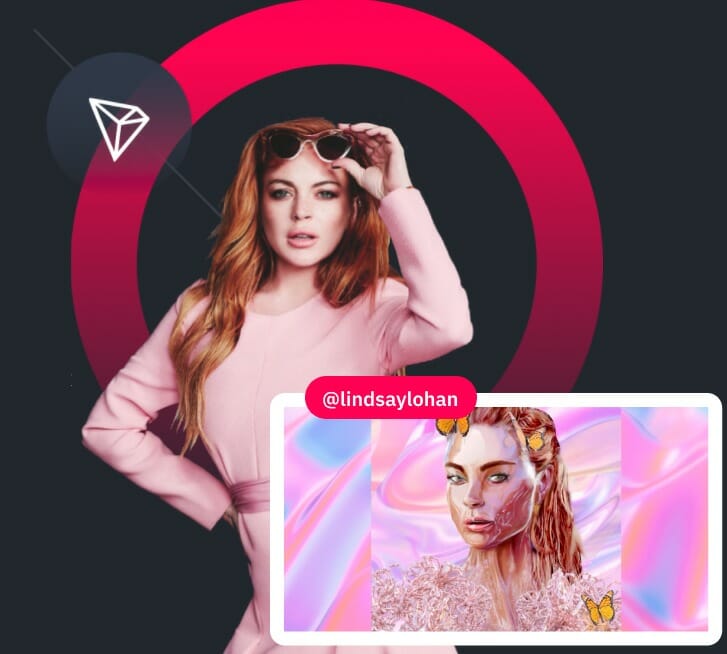 Guest Posting
Guest posting is another excellent strategy to promote your NFT project. To guest post, you contact webmasters of cryptocurrency- and NFT-dedicated sites looking for content contributions from writers. Send them an email mentioning why you would be a good fit for their platform. The idea is to offer content to them for free and, in return, you can promote your NFT project in your author bio or in the content body.
Guest posting offers several advantages:
You increase the domain authority and reputation of your NFT website.
Your product is seen by thousands of other NFT enthusiasts.
Relevant and high-authority links start pointing to your domain.
You get the opportunity to network with other people in your niche.
With an increase in the number of links, your NFT items start ranking higher in the organic search results.
You also acquire referral traffic to your site, which gives you more opportunities for NFT selling.
Blogging
Blogging is an excellent way to reach NFT buyers at different stages of the buyer's journey.
People look for NFTs or want to learn more about a specific NFT with the help of search engines. When you create different blogs containing answers to the common questions that people might type in to know more about the NFTs, the search engines might pick up your content and display it on page one of the SERPs.
Therefore, it becomes easier for you to reach buyers when they are specifically looking to buy NFTs. You can create blog posts to educate buyers, compare different NFTs, provide a list of top-selling NFTs, or show the reasons why your NFT is the best. Browse for NFT-related questions on Q&A sites like Quora to prepare your blog posts by focusing on common questions:

Blogging is an impressive inbound marketing strategy to reach customers and persuade them towards the sale.
Social Media Promotion
Beeple's NFT was sold at Christie's auction for $69 million. Among all the other factors contributing to this high price, there is a social media factor that should not be overlooked. Beeple has a large social media follower base of more than 2.5 million spread across different channels. Hence, social media is a crucial factor for community building and NFT promotion.
If you want to sell your NFT at a high price, you must create a demand for it. Social channels are the perfect place to build hype for your NFT asset. For instance, Twitter is a great platform to inform your followers about the launch of NFT. Taco Bell generated publicity for digital Taco art and then shared the link to buy their first-ever Taco NFTs listed on the NFT marketplace, Rarible:
Our Spicy Potato Soft Tacos can now live in your hearts, stomachs and digital wallets. https://t.co/IC8b45lmd9 pic.twitter.com/FJUcuwCuyy

— Taco Bell (@tacobell) March 8, 2021
Some of the social channels you can use for NFT marketing include Twitter, Telegram, LinkedIn, Reddit, Facebook, and YouTube. You can get the help of leading NFT social media marketing agencies (the best ones are discussed below in this article) to grow your follower base.
Paid Ads
Paid ads on some of the top PPC ad networks will help to spread the reach of your NFT.
PPC ads are an impressive way to reach target audiences at different phases of the buyer journey. Moreover, you have the power to re-market your NFTs to people who have visited your NFT marketplace before to browse some of your NFT items.
Additionally, there are native ad platforms such as Outbrain and Taboola that you can use to reach NFT specific websites.
Make sure to fix a daily budget and revise your negative keywords regularly because paid ads are costly. PPC experts can help create, manage and optimize your PPC campaigns to generate a high ROI.
Dive Deeper:
* How to Promote Your NFTs the Right Way
* Top 5 OpenSea Alternatives
* 5 Examples of Brands Using NFTs to Monetize Their Work

Advantages of Working with an NFT Marketing Agency
You can have an in-house team, but the expertise you get working with an expert NFT online marketing agency can't be compared.
Here are the top advantages of working with an NFT marketing agency:
Get Expert Guidance
NFT marketing companies have experienced people in their team. In general, an experience of five years and above is expected, so you will be working with an expert marketer having relevant experience working with NFT tokens and blockchain projects. Therefore, you get 24×7 guidance from NFT experts so that your project stays strong and fetches the highest value every time.
Stay on Top of the Latest Trends
If you have an in-house marketing team, you need to train them regularly to stay on top of the latest NFT marketing trends and practices. However, when you work with an agency, you don't need to worry about training them. Agencies have NFT gurus who are well-versed in the latest NFT promotion strategies and have an idea of the new NFT marketplaces. Therefore, there is always peace of mind working with an NFT marketing company.
Save Money
If you think of hiring experienced NFT marketers in your in-house team, they will charge way above what you pay for your entire NFT marketing package. Hence, you can save money and put that money in your campaign budget to generate even more revenue.
Generate High ROI
Creative marketing strategies and relevant NFT placements on crowded marketplaces help generate the highest ROI on your NFT marketing campaigns. NFT experts know what they are doing, and they always follow a scalable and ROI-focussed strategy to generate the highest number of conversions while keeping the budget low.  
Get Reliability and Accountability
It becomes challenging to maintain reliability and accountability when you work with in-house teams. However, when you work with an agency, they take full responsibility for your NFT project. You can question them whenever you want. The NFT marketing strategies are kept transparent so that you know what they are doing and what value you are getting from them.
Adapt to Changes Quickly
Since NFT promotion companies work with several different clients and NFT tokens, they have an enormous amount of experience adapting to the latest trends. Your in-house marketing team might find it challenging to do so.
Get Access to Advanced Tools
You need to work with several advanced NFT marketing tools to generate the best results. Subscribing too many tools means extra budget. NFT agencies work with several customers, so they can easily afford several different marketing and analysis tools. Hence, you can be assured that every marketing tactic or decision is based on careful analysis powered by various analytics tools. Tools help to automate redundant tasks and improve the productivity of your campaign.
Track Results  
An NFT marketing agency presents you variety of reports to track your results. You can even demand specific reports from them to understand the scope of your project. You can know where your marketing budget is getting invested and which channels are generating the highest ROI. Therefore, you can quickly optimize your campaigns to get the maximum value of your marketing spends.
Conclusion
NFTs are certainly the future of the art world.
However, every industry has now started to reap the benefits offered by the quick sale of NFT tokens. The belief is that the value of the NFT will grow in the future. Therefore, the competition among businesses looking to launch their own NFT tokens is getting bigger.
NFT marketing agencies offer a specialized and professional approach to market your brand before your target audience. Take the next big leap in NFT promotion by joining hands with an expert marketing company that understands your business goals. Happy NFT marketing!