Best Twitter Marketing Agency: Top 5 Choices for 2023
With around 217 million daily active users, Twitter is a hub of online activity, brimming with potential for growing brands.
Unfortunately, it takes significant expertise and skill to succeed on Twitter, and not every business leader will have the time or background knowledge required to get the most out of the platform.
This is the perfect time to work with a Twitter marketing agency. Here are our Twitter advertising agency picks for 2023.
---
---
What Is a Twitter Marketing Agency?
A Twitter marketing agency is a kind of digital marketing and content creation company with a specific focus on the Twitter platform.
This unique social network is where a large number of people around the web go to share insights, knowledge and news updates. It's also a great environment for researching products and services. Twitter marketing services help businesses improve brand reputation, generate thought leadership and attract leads for their clients.
For all kinds of companies, Twitter can be a powerful tool for connecting with your audience, nurturing leads, and increasing conversions. It's not just B2C brands that benefit from Twitter either. Around 82% of B2B content marketers say they use Twitter for organic marketing: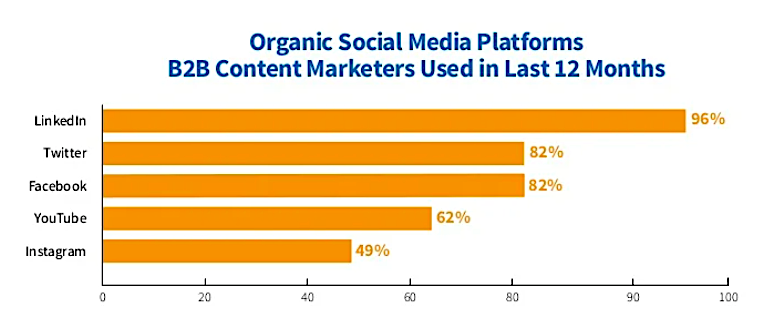 Most Twitter advertising agencies will work with brands on the creation of comprehensive ad campaigns, building content calendars around the schedules of their target audience. In some cases, you'll also find Twitter marketing companies who can help with other social media channels as part of cross-promotional campaigns.
Twitter marketing agencies:
Conduct market research: To ensure a strong advertising campaign on any social media channel, you need an in-depth knowledge of your target audience and competition. Your Twitter advertising agency will be able to help you understand your target audience, building comprehensive user personas you can use when generating content. They'll also offer insights into when your customers are online, so you can schedule content correctly.
Design ad campaigns: Based on their market research and knowledge of your company, your Twitter marketing agency can design ad campaigns intended to generate specific results for your brand. Often, these campaigns involve sharing pictures, videos and links online to drive attention back to your company. Twitter marketing agencies can also help to plan collaborative social media campaigns with other brands.
Build paid ad strategies: Twitter advertising companies know which of your posts are most likely to benefit from promotion. They'll help you to navigate tools like promoted accounts and promoted tweets to improve your exposure to the right audience. Many agencies will also be able to help with designing your Twitter ads, offering creative copy, graphics and various other kinds of media.
Manage your profiles: Using your specific marketing goals and metrics as guidance, Twitter ad agencies will manage your entire profile, posting on your behalf at the perfect time to connect with customers and tracking the response to different campaigns. They can also use various listening tools to protect your brand image and keep track of what other people are saying when they reference your brand.
Produce reports: A good Twitter marketing agency will be able to offer insightful reports to show you how different marketing campaigns are paying off for your brand. They'll be able to assist you with understanding your target audience and determining how you can use Twitter throughout various points of the customer buying journey. Sometimes, these reports can even help you to develop a stronger strategy for your full digital advertising campaign.
The Benefits of Hiring a Twitter Advertising Agency
Twitter is more than just a social media platform, it's a comprehensive ecosystem of interactions between brands and customers. Learning how to navigate this landscape correctly can take a lot of time and practice, particularly as the features of Twitter continue to evolve.
A Twitter advertising agency provides businesses with the behind-the-scenes expertise they need to leverage this social platform effectively, either on its own or as part of a wider marketing strategy. They know exactly what it takes to stand out on this channel and how you can use your account to achieve crucial goals, like building brand awareness or increasing sales.
A dedicated Twitter marketing agency can:
Improve social media ROI: Because your marketing agency is full of experts in building powerful Twitter campaigns, they can give you access to methodologies and techniques you might not know about yourself. This improves your chances of generating the best ROAS from all of your campaigns.
Keep on top of trends: Twitter is a fast-moving social media landscape where trends can make a huge impact on how successful your business is. Because your agency is 100% dedicated to your Twitter strategy creation, they're more likely to stay one step ahead of the trends, so you can build a more cutting-edge image.
Introduce new ideas: Twitter marketing agencies can introduce new strategies and possibilities for your social media campaigns based on what they're seeing in the marketplace. You might even be able to create a viral campaign with the help of your agency, or experiment with things like influencer marketing, brand collaborations, and retargeting.
Provide useful insights: Marketing agencies have access to the best possible tools for tracking the success of your campaigns and gaining insights into your target audience. With this in mind, they can often provide you with plenty of useful information you can use to drive not just your Twitter advertising campaigns, but your entire online strategy.
Create content: One of the toughest parts of thriving on social media is consistently finding the time to create fantastic content. A Twitter marketing agency can take this strain off your shoulders, producing all kinds of written and visual content on your behalf. With a deep knowledge of your brand, they'll also ensure everything you produce matches the image and voice you want to create.
Your Twitter marketing agency can give you an edge on one of the most popular social media marketing platforms and ensure you don't fall behind the competition.
Dive Deeper: Are Twitter Ads Worth It in 2023 and Beyond?
How to Choose a Twitter Marketing Agency
Twitter is one of the most valuable tools for businesses building a presence in the digital world. According to a study conducted by Research Now and the Twitter team, around 93% of people who follow small and medium-sized businesses on the platform plan to buy something from them:

Twitter's success as a social media platform means there are countless companies offering Twitter advertising services today. The question is, how do you choose which to work with?
Some points to consider include:
Their Knowledge of the Platform
Perhaps the most important thing to check when you're choosing a Twitter advertising agency is their knowledge of the platform. Anyone can say they have a basic understanding of Twitter and how it works, but the right agency should know everything there is to know about sharing both paid and organic content on the channel.
Don't be afraid to quiz your potential agency on their knowledge and ask them about their experience working on Twitter campaigns in the past. Give bonus points to brands that can show you successful case studies with previous clients.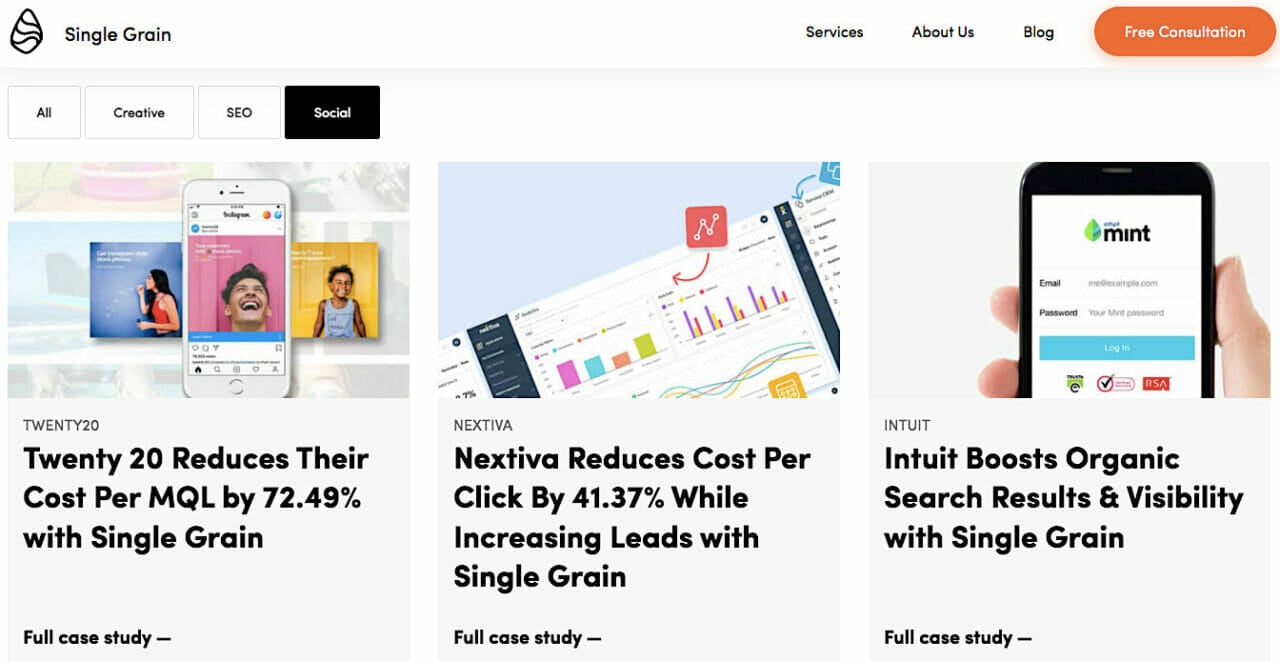 The Kind of Content They Create
There are various kind of content that companies and individuals can post to gain the attention of Twitter's audience. If you want to be able to promote your brand through unique videos, graphics and written content, then you need a marketing agency capable of delivering all those types of media.
Find out whether your chosen company has a graphic artist on board to help with things like infographic creation and other types of images. You might also want to look into whether the company can help you create content for other channels, too.
Their Experience with Brands in Your Industry
Industry knowledge is often extremely useful when working with any digital marketing or social media advertising company. While the agency you choose might not need to have an expert from your industry on board, they should know the specific language you use to connect with your customers, what kind of audience you appeal to, and who your competitors are.
Experience working with other similar brands in your industry will mean your Twitter marketing agency knows what it takes to make a brand like yours stand out on this popular platform. Look for agencies with a background in your sector.
The Kind of Tools They Use
Most social media marketing professionals, including experts on Twitter, will have access to specific tools to help them with things like audience research, analytics and scheduling posts. Access to a wide variety of high-quality tools demonstrates you're working with a professional brand.
At the very least, your Twitter marketing agency should have access to things like social listening tools to help them track mentions, and analytical systems so they can build visual reports offering insights into your successes.
Dive Deeper: 10 Content Marketing Tools that Can Help You Increase Engagement on Twitter
🚩 Red Flags to Watch Out For 🚩
Watch out for any brand that claims to be an expert in all social media marketing channels, without proof in the form of various case studies and positive testimonials from other clients.
It's also important to stay away from any social media marketing agency that guarantees a certain number of followers or conversions. No company, no matter how experienced, can guarantee you'll increase your followers by a certain amount without using underhanded tactics.
Top 5 Twitter Marketing Agencies
As mentioned above, the ideal Twitter marketing agency for your brand will depend on a number of factors, including your specific goals and what kind of campaigns you want to create. To narrow down your options, here is our list of top picks.
Specializes In: Social media marketing, inbound marketing
Top Clients: Amazon, Uber, Salesforce
Pricing: Custom based on your requirements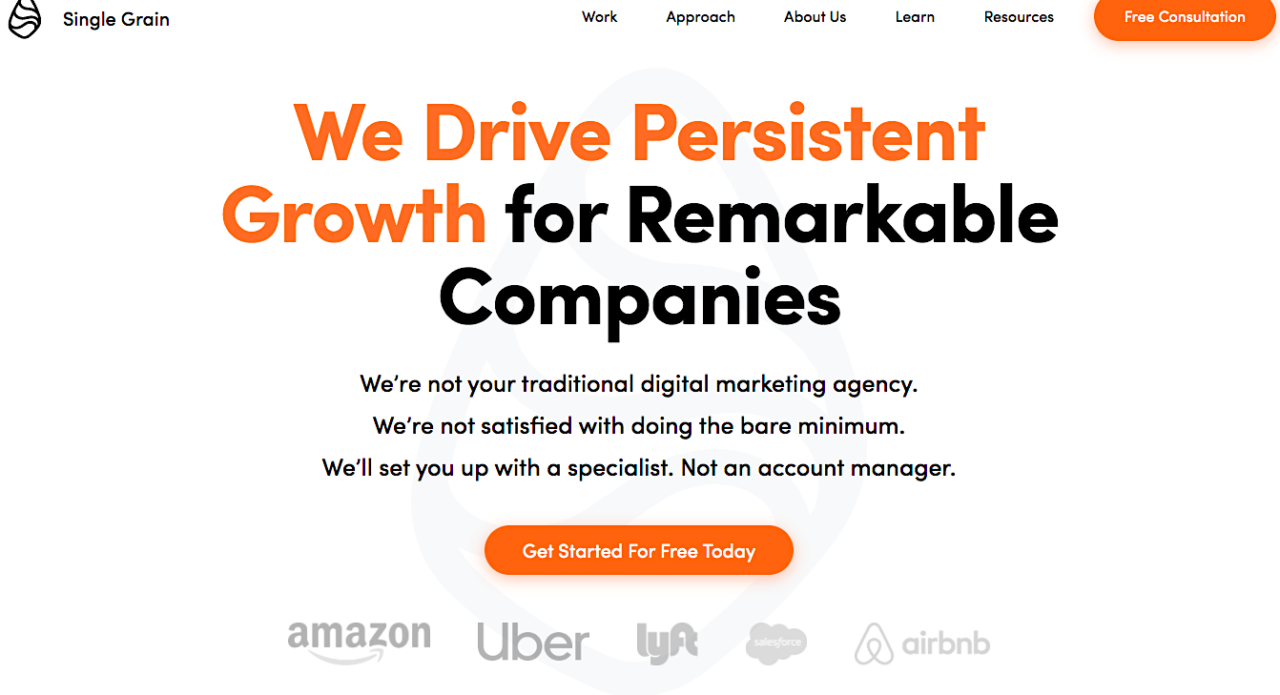 Single Grain is more than just an experienced Twitter marketing agency. This agency offers comprehensive packages for social media and digital marketing to help brands stand out online. They will build an incredible Twitter strategy or design an end-to-end campaign for boosting your company's presence across a range of digital and social channels.
Single Grain has a strong background working with some of the most incredible companies on the web, and they always offer a bespoke service to their clients. Before starting your Twitter advertising campaign, Single Grain will get to know your company, your business goals, your target audience and even your competition in order to build the perfect plan just for you.
With a team of expert content creators on-hand, Single Grain can help with all kinds of text and image-based Twitter promotions. The company also offers in-depth reports and analytics, so you can track the results of every campaign.
Check out Single Grain founder Eric Siu's short video on how to crush it with Twitter Ads:
Specializes In: Paid advertising, social media marketing
Top Clients: Ellen, Chase, Elite Daily
Pricing: Custom based on your requirements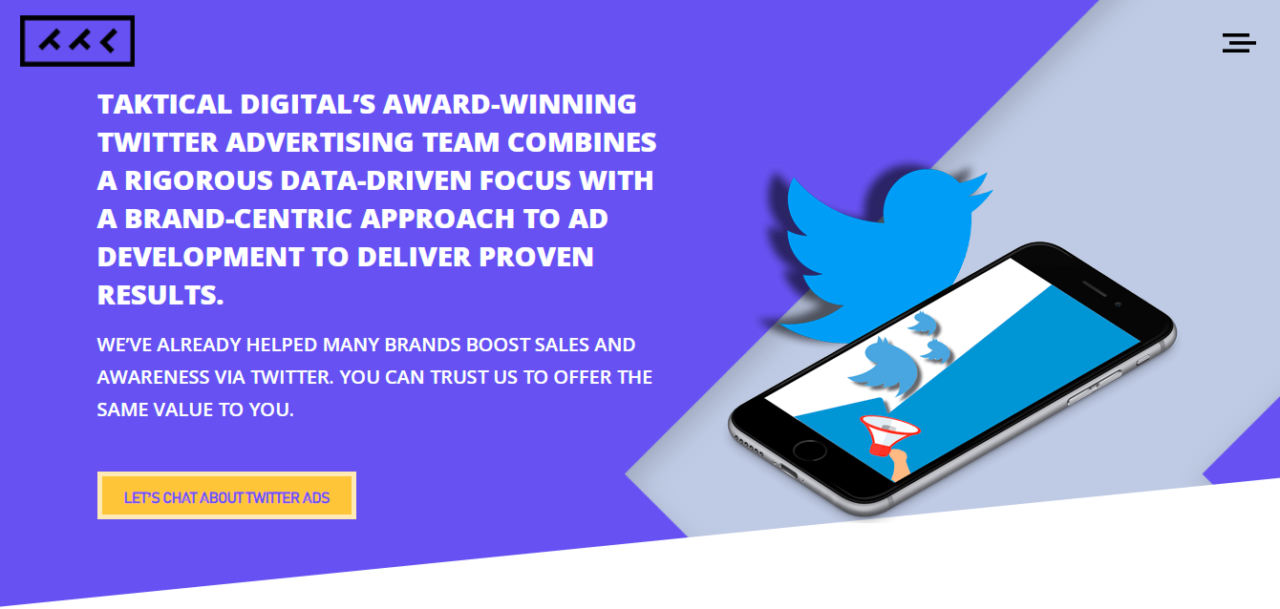 Trusted by great brands around the world for their high-quality social media marketing campaigns, Taktical offers a wide range of digital advertising services, including Twitter support. The company has experts on-hand for virtually every form of social media marketing, whether you want to find a way to stand out on TikTok or you're interested in combining Twitter and Facebook.
Taktical takes a cross-channel approach to advertising for its customers in order to build campaigns that strengthen the overall impact of the brand online while generating new leads and opportunities. The company is also excellent for businesses looking to accelerate their growth quickly by finding new potential customers.
With an award-winning approach to customer service, Taktical promises its clients a significant increase in ROI from their social media efforts, and endless chances to unlock new revenue.
Specializes In: Social media marketing, influencer marketing
Top Clients: For Dummies, Sony, Cisco,
Pricing: Custom based on your requirements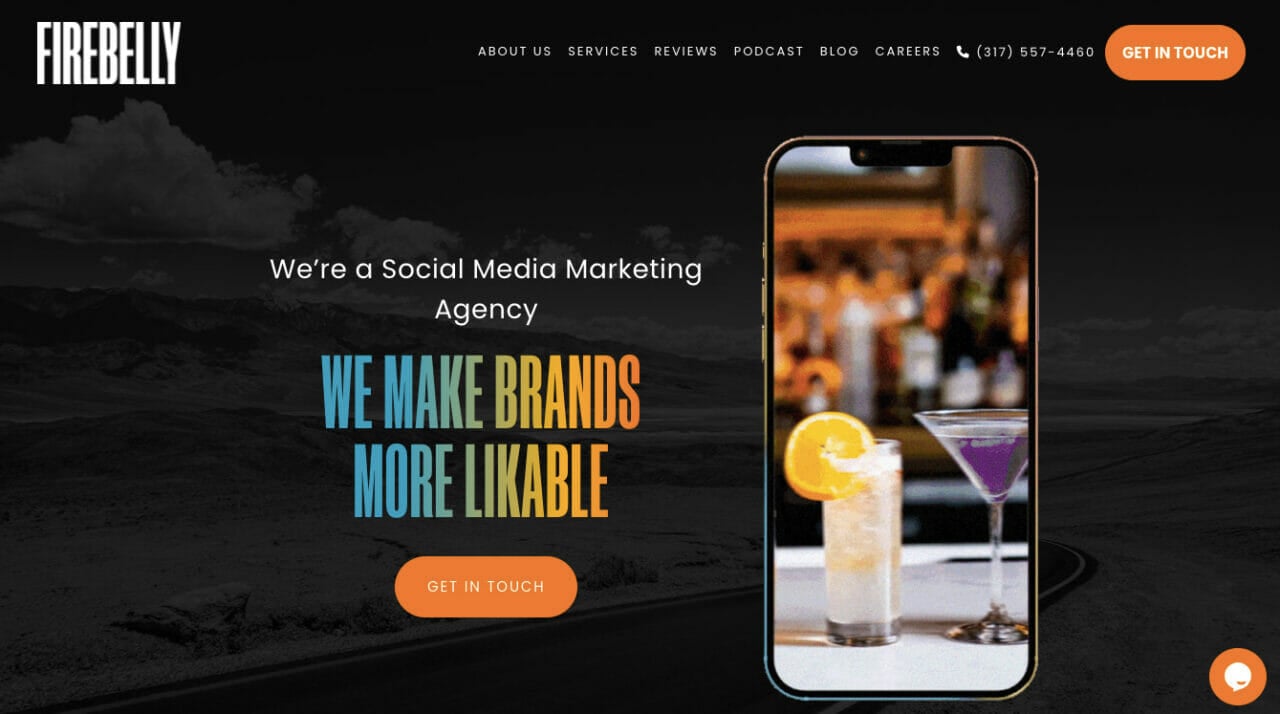 One of the better-known companies in the social media advertising world today, FireBelly is an award-winning brand with experience in all the top social platforms. You can use FireBelly to create immersive Twitter marketing campaigns or design comprehensive inbound advertising strategies across a range of channels.
FireBelly offers a customized level of service built according to your specific brand needs. The team is packed full of experts with specialist knowledge of different platforms, so you can rest assured you'll get the guidance you need to thrive on Twitter. FireBelly is also excellent at helping companies to take advantage of influencer marketing campaigns and partnerships.
One of the most stand-out features of the service offered by FireBelly is their exceptional market research. The company ensures that they know everything there is to know about your company and audience before they start any advertising campaign.
Dive Deeper: What Is Inbound Marketing?
Specializes In: Social media marketing, content creation
Top Clients: Pepco, John Hopkins Medicine, City Parks Alliance
Pricing: Custom based on your requirements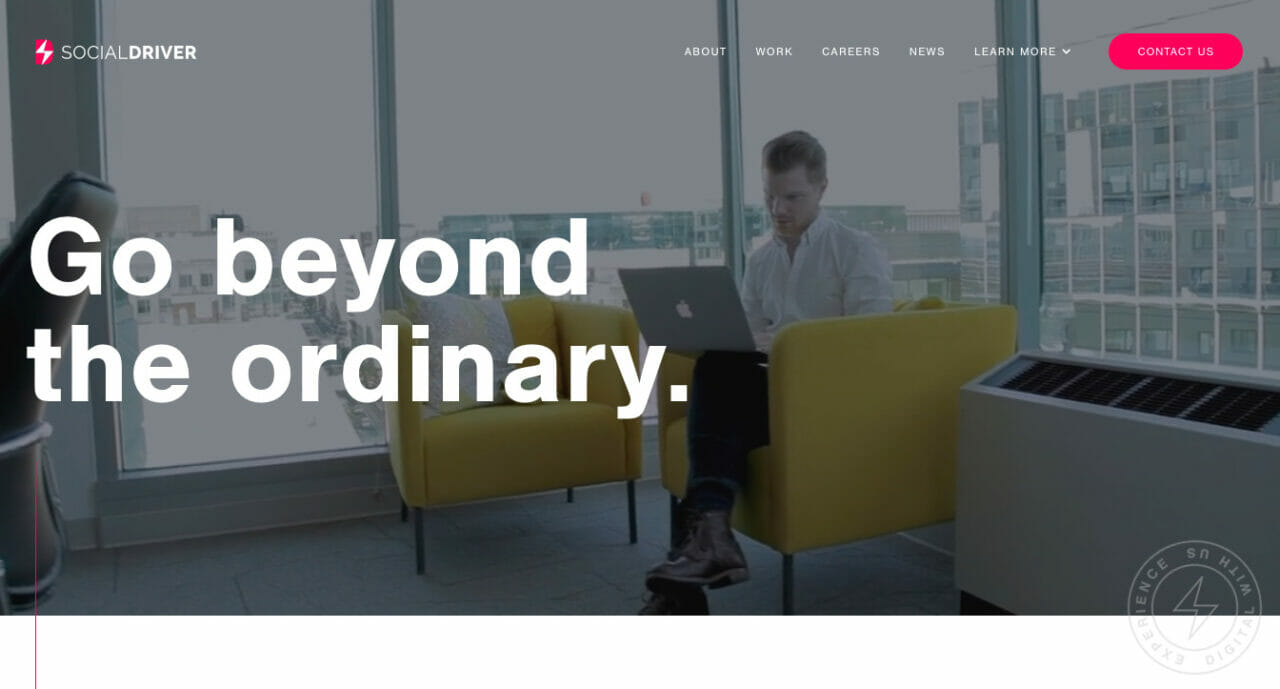 Social Driver is a full-service digital marketing company, offering everything from website and content creation to state-of-the-art social media marketing strategies. The company is best known for its creative approach to advertising, which involves getting to know each company in depth and creating bespoke strategies for every brand.
This award-winning company has worked with a number of leading brands to help them make the right impact online. They can work with you on your Twitter strategy as a standalone campaign or provide support for a full range of marketing and communications efforts.
As an added benefit, Social Driver's team includes experts in advocacy, video and animation, so you can experiment with user-generated content campaigns on Twitter and get involved with sharing more visual content.
Dive Deeper: The Best Twitter Traffic Hacks to Grow Your Business
Specializes In: Social media marketing, inbound marketing
Top Clients: House Party, JBL, Rovio
Pricing: Custom based on your requirements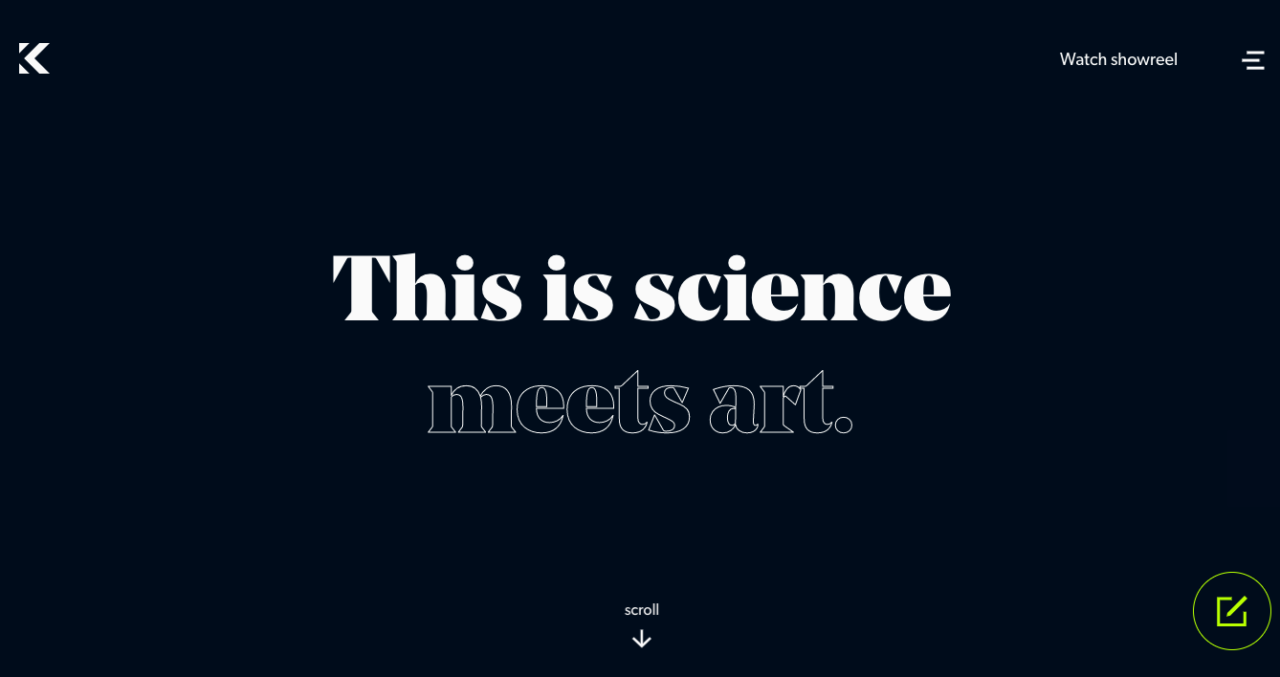 A leader in the inbound marketing landscape, Kairos Media is one of the fastest-growing advertising agencies in the world today. The company has various awards for its eye-catching campaigns and has fantastic reviews for customer service.
What makes Kairos unique compared to other social media marketing brands is its commitment to blending art and science when creating the perfect advertising campaigns. The company will conduct extensive research into your audience and use the data they collect to power your Twitter marketing campaigns, leading to more impressive results.
Kairos has a strong background in making companies stand out across a range of social media channels, including Instagram and Twitter. You'll also get plenty of consulting and guidance as part of the package.
Dive Deeper: 9 Tips for Creating Instagram Video Ads that Actually Generate Sales
Ready to Hire the Right Twitter Marketing Agency?
There's no one-size-fits-all method for choosing the perfect Twitter marketing agency. The right partner for you will depend on what you want to accomplish with your campaigns. However, the tips and guidance offered above should help to get you on the right track.
Remember, it's always worth talking to the agency you want to work with before you sign anything and getting an insight into their previous work with case studies and testimonials. The better the reviews, the more likely you are to trust your chosen brand.
Schedule your FREE consultation with Single Grain's Twitter marketing experts to discuss your needs.  👇