8 Hot Marketing Careers for 2023 and Beyond
In today's guide, we'll look at the eight hottest marketing careers for 2023. These are the exciting roles that will be in high demand this year and in the coming years.
Whether you're ready to make a change in your professional life or you're simply curious about emerging trends, here are the top positions you can expect more and more companies to be filling.
Top 8 Hottest Marketing Careers for 2023
1) Community Managers
A community manager: 
Acts as the bridge between a brand and the community around it

Requires strong communication skills, a good level of empathy, and the ability to analyze data

Carries out key tasks such as creating social media campaigns based around engagement, responding to customers, and managing a brand's online reputation
Make no mistake about it, community manager roles are really going to take off in the coming year as more and more brands and businesses understand their value in improving audience retention and promoting their work.
They may go by the name Community Manager, they may be called Community Officers, or they may even boast titles like VP of Community, such as the position held by my recent podcast guest, David Spinks.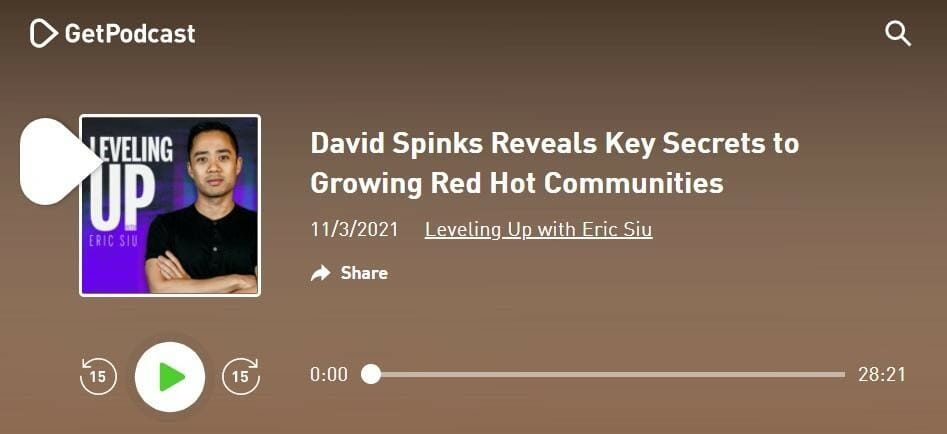 When David was just 14, he built a burgeoning community around the Tony Hawk: Pro Skater gaming franchise before taking on responsibilities for community development at the community software company, Bevy.
If you listened to our interview, you heard David explain why creating and supporting thriving communities can lead to deeper, more meaningful engagement for businesses and even share some great examples of where a community has really helped brands to flourish.
Speaking of examples, if you need another one, look no further than Gary V and VeeFriends, an ideal case study on how the right community manager can prove invaluable in promoting NFTs.
Although brand-oriented online communities are not entirely new, it's only recently that we've seen businesses truly recognize the value of investing in, nurturing and leveraging those communities.
So, while the role of community managers may not be so prevalent just yet, it's only a matter of time before we see them everywhere. Need proof?
Look no further than the job board of CMX Hubs, another community-focused platform founded by our friend David Spinks. One look there shows that everyone – from emerging enterprises to global giants like Amazon – is looking to harness the power of online communities by appointing their own community manager.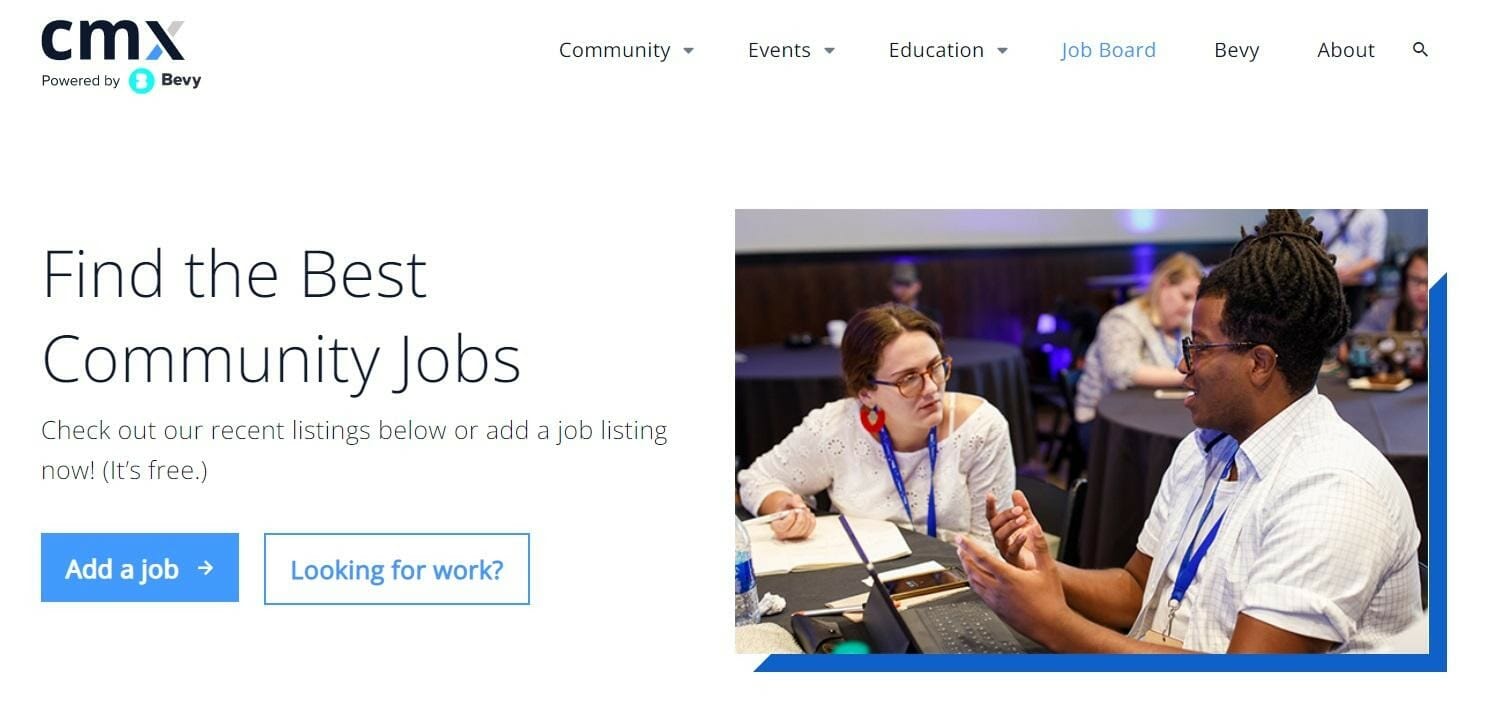 2) Content Creator
A Content Creator:
Creates material in a variety of formats (video, blogs, text, graphics, etc.) which engages, entertains and/or informs audiences

Requires creativity, technical skills in their chosen medium, and excellent communication skills

May be involved in marketing planning and strategy, and helping to come up with content ideas for a brand's next campaign
Content creators already produce a wide variety of content.
Some may be creating compelling short-form content for TikTok, while others may prefer to focus on longer-form content such as YouTube videos. Add in Instagram and a plethora of other platforms, and there's a whole lot of content to be created.
What we're going to see in 2023, however, isn't so much platform-specific creators, but rather content-specific creators.
In other words, if someone is really good at TikTok, that shows they're particularly adept at short-form content, meaning they'll likely prove just as talented when turning their hand to YouTube shorts or Snapchat spotlights.
So you may no longer see companies hiring for, say, a YouTube content creator or someone who is particularly adept at crafting the perfect Instagram posts, but rather creators who specialize in one particular form of social media.
As we enter an age when brands can no longer get away with simply repurposing the same content across multiple platforms without factoring in the unique way that audiences consume and engage with different forms, these form-specific creators are going to be of tremendous value to any company who takes their online presence seriously.

If that sounds like a role that's right up your street, you might want to keep an eye on the career page of any company or agency in your niche, as many brands are on the lookout for talented content creators.
Find various marketing jobs at Single Grain.
Dive Deeper: Never Run Out of Ideas: 7 Content Creation Strategies for Your Blog
3) Search Engine Optimization Specialists
An SEO Specialist: 
Help companies increase the number of visitors to their website and boost the website's rankings in social media search results

Requires technical skills, data analysis skills, and the ability to keep up with and adapt to ever-evolving SEO standards and best practices

Works closely with web development and marketing teams to ensure that all digital content adheres to SEO best practices, performs keyword research, makes sure pages are optimized, and is often responsible for technical SEO, such as ensuring that pages load quickly
Social media and content creation may have been hogging the proverbial limelight as of late, but Search Engine Optimization (SEO) remains as relevant and necessary as it ever was and is certainly here to stay.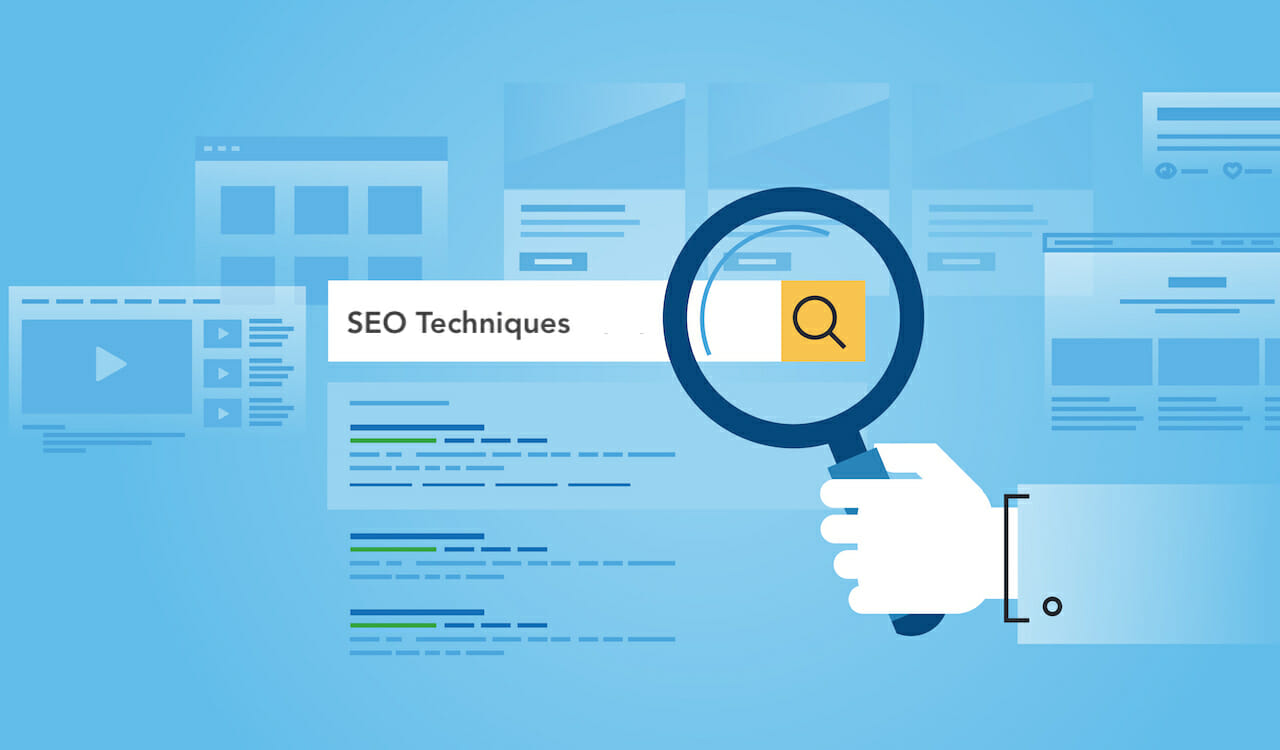 In fact, even global enterprises like Microsoft have gone on record to state what an important role SEO is going to play in the future of their company. So if it's important to one of the biggest companies in the world, it's no doubt going to prove just as essential to smaller brands who have their sights set on leveling up.
Sure, how we search may change over time: We may be focussing more on voice search than typing search queries into our web browser, and clicking on links may eventually become outdated.
Yet, as long as human beings are searching for things, search engines are going to exist to provide the answers, and as long as search engines exist, there's always going to be a place for talented SEOs to ply their trade.
Dive Deeper: 10 Effective SEO Techniques to Drive Organic Traffic in 2023
4) Paid Media Specialists
A Paid Media Specialist:
Help brands determine the best platforms to advertise on, and the best way to run campaigns on those platforms

Requires creativity, analytical skills, and strong organizational skills

Carries out essential tasks like conducting keyword analysis and creating effective PPC (Pay-per-Click) and social media campaigns based on those keywords
There was a time when Google was the only major player in the online advertising game that brands needed to really pay attention to. But these days, everyone – Facebook, Google, Amazon, Pinterest, Twitter, YouTube and even podcasts – offer ample opportunities to make the most of paid media ads.
With so many advertising platforms out there, brands face an increasingly difficult task in determining which ones are going to generate the most return on their investment in paid media.  This is why paid media specialists will continue to remain in high demand throughout 2022. 
Those who specialize in media buying are going to be in demand, proving their worth by helping companies determine the best platforms to advertise on and, most importantly, how to generate maximum ROI on those platforms.
Dive Deeper: 17 Best Paid Media Tools for Marketers
5) Video Editor
A Video Editor: 
Helps brands, businesses, and individuals present their video content in an attractive, engaging and professional manner

Requires technical video editing skills, good communication skills, and an eye for detail

Focuses on turning raw footage into a polished video, often following a script, outline or shot list
If you're looking to break into the marketing world and you also happen to be a dab hand with video editing software, you'll likely find that more and more opportunities will present themselves throughout the next twelve months. 
Whether it's influencers who need to ensure that their content has a professional sheen, brands looking to bolster engagement with compelling visual content, or even non-profits who want to use this most captivating form of media to get their message across, video remains both an important and effective medium, and no doubt will continue to be so for the foreseeable future. 
Just because businesses understand how important video is for them, and even if they may have an expert marketing team on hand to come up with the perfect idea for a video, that doesn't mean they always have the creative vision and technical ability to present that idea to the world. 
A skilled video editor does, and that's why they'll still be much sought after as the new year gets underway.
Dive Deeper: 20 Pre-Production Tips to Create Successful Video Content in 2023
 6) Data Analyst
A Data Analyst: 
Helps companies understand what their data means and how to use it to make strategic decisions about the direction of their business

Requires excellent mathematical and problem-solving skills, as well as attention to detail

Has key responsibilities for creating and maintaining data systems, collecting data, and compiling it into reports
Whether we're looking at Google Analytics for YouTube metrics and search rankings, Facebook Insights to determine the effectiveness of our social media marketing, or gauging the success of our recently launched app, data remains the driving force behind everything we do in the world of marketing. 
Naturally then, it's important that a business's key stakeholders fully understand that data and, more importantly, put it to work in influencing the decisions they need to make. This is never an easy task, not with a seemingly infinite number of metrics to consider. 
This is where a good data analyst can prove themselves to be an invaluable asset to any team. Their job isn't simply to collate all of the available data, but to make informed decisions about which metrics are truly worth measuring and what those metrics actually mean to the business, its current success, and its future growth. 
It's also a data analyst's job to then present that data in a way that is logical, meaningful, and tells a story about the company, its customers, and products. As such, more and more agencies are going to find a data analyst to be a super valuable addition to their team in 2023.
Dive Deeper: How to Use Big Data Analytics to Grow Your Marketing ROI
7) Email/SMS Manager
An Email/SMS Manager: 
Helps brands get key marketing messages into the inboxes of their customers and improve conversion rates from those messages

Requires technical skills and knowledge to use multiple marketing applications, creative skills to craft and deliver messages, and good analysis skills

Is responsible for designing, creating and testing email and SMS marketing campaigns
Like SEO, email and SMS marketing remain a staple of good marketing practice, as they consistently prove effective in improving retention and driving sales while lowering advertising costs.
Yet with audiences becoming savvier about how they consume marketing messages, simply firing off an email broadcast and hoping for the best isn't going to cut it. 
Companies need specialists who really understand the unique nuances of email and marketing. More importantly, they need specialists who can put that knowledge to work in crafting concise, compelling messages for text and email which not only get opened by readers, but persuade those readers to take action, whether that's buying a product, registering for an event, or anything else. 
As long as email remains effective, companies are always going to need these kinds of specialists, meaning there will be an abundance of opportunities for those with the right skills throughout the coming years.
Dive Deeper: 11 Email Marketing Trends You Can't Ignore in 2023
8) Conversion Rate Optimization (CRO) Specialist
A Conversion Rate Optimization Specialist:
Helps brands improve the ROI they generate from their website by increasing click-throughs, sign-ups, direct purchases, and other consumer actions

Requires technical skills for editing websites and social media, along with visual design skills and knowledge of consumer psychology

Takes responsibility for testing different conversion strategies, analyzing what works and what doesn't, and rolling out the most effective solutions
Last but not least, we come to Conversion Rate Optimization (CRO) specialists, the best of whom can prove to be worth their weight in gold when it comes to boosting sales and revenues.
What does a CRO do? Simple: They make sure that more of your website visitors become paying customers.
For example, say 100 people visit your website and, out of those hundred, one person buys from you. That gives you a conversion rate of 1%. If a CRO doubles that so two out of every 100 visitors buy from you, they've boosted your conversion rate to 2%. Do this multiple times, and that specialist has made a big difference to the brand's bottom line.
With that in mind, the role of the CRO will remain as valuable this year as it ever was. As long as people are going online to buy things, companies are always going to want to increase conversion rates, meaning that skilled CROs should always be able to find a place to do what they do best.
Dive Deeper: 15 Fast and Easy Ways to Improve Your Site's Conversion Rate
The Last Word on 2022's Hottest Marketing Careers
You probably noticed that the marketing roles that are going to be most in demand over the next twelve months are those which will help brands and businesses take tried-and-trusted marketing staples to a whole new level.
Content creation, SEO, and even building strong social media communities around a product or brand are hardly new concepts. Yet as the way audiences engage with brands online continues to evolve, so too are these roles going to grow and change into something noticeably different than what they were just a few years ago.
As such, those marketers that will be most sought-after in 2023 aren't those who simply understand the technical ins and outs of their trade, but those who truly understand how search, social, and marketing are changing. More importantly, they understand exactly how their approach to audience engagement can change right along with them.  
---
This post originally appeared on our Leveling Up YouTube channel, where you can find tons more videos on digital marketing topics like SEO, content marketing, NFTs, paid media, email marketing, growing your business, and much more!