Content marketing is one of the most powerful ways for businesses to connect with their target audience in today's digital world.
However, you can only get the best results from your content if you know how to use your assets correctly.
In this post, we'll go over what a content strategy agency can do for you, how to choose the right one, and provide a curated list of the top five agencies and what they specialize in.
---
---
The Top 5 Content Strategy Agencies
Jump to the sections below for tips and guidance for how to choose the right agency for your goals.
But if you're ready to start looking at some potential content strategy agencies to help you level up your content plan, you're at the right place. Remember, it's always worth reaching out and discussing your specific needs with your agency before you agree to anything.
Specializes In: Content creation and strategy, inbound marketing, social media
Top Clients: Salesforce, Airbnb, Amazon
Pricing: Custom based on your requirements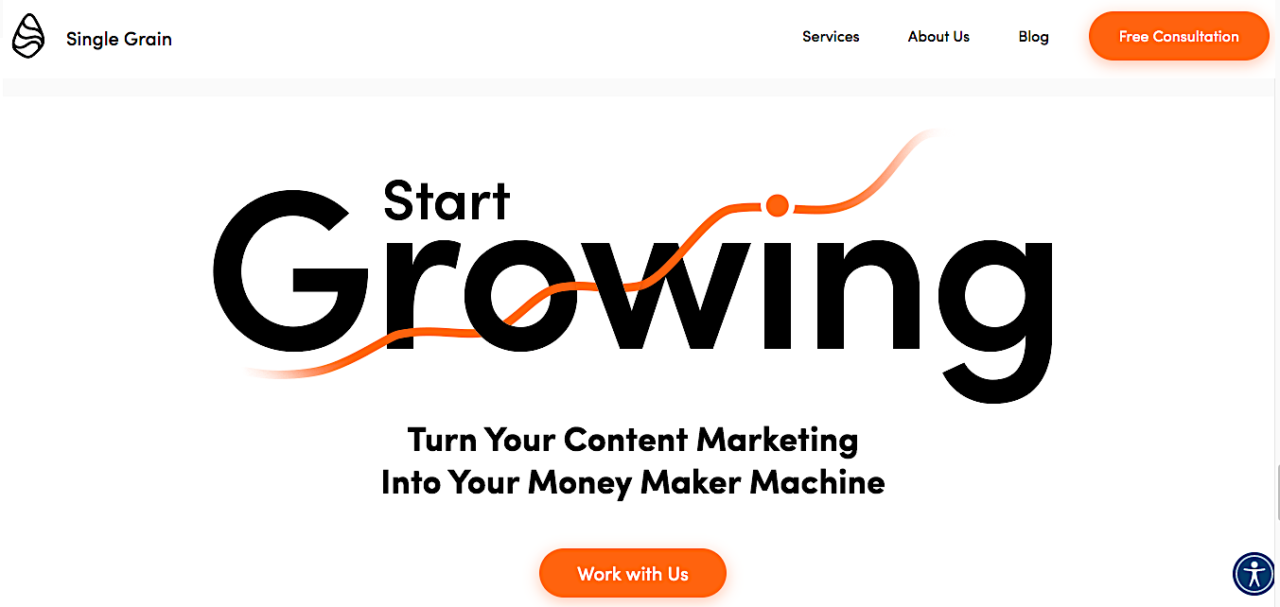 Single Grain is a full-service content marketing agency, as well as an inbound advertising and SEO agency, perfect for brands who need help standing out online. They can help with creating your content for multiple channels (like social media and blog posts), and also provide a highly immersive content strategy experience, customized for each brand.
With this agency, companies get a fully tailored service from start to finish. Their full-scale content team will design a conversion-driven content marketing strategy using expert SEO tactics and lead generation experience to deliver business-changing results for brands big and small.
How can they be so confident? They practice what they preach: Their extensive blog features a ton of relevant and great quality content. They rank #1 on Google for competitive keywords like "marketing trends" and "SEO techniques," as well as the featured snippet for "what is web 3.0".
Single Grain has helped some of the biggest brands in the world build a content strategy that increases their ROI, including Amazon, Uber and Airbnb.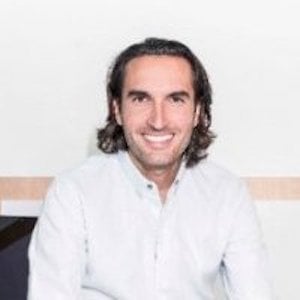 Yaniv Masjedi
CMO, Nextiva
Their expertise has helped Nextiva grow its brand and overall business
Check out Single Grain founder Eric Siu's short video on how to do content marketing the right way:
2) Tuff Growth
Specializes In: Content creation, inbound marketing
Top Clients: Xendoo, Property Force, Renogy
Pricing: Custom based on your requirements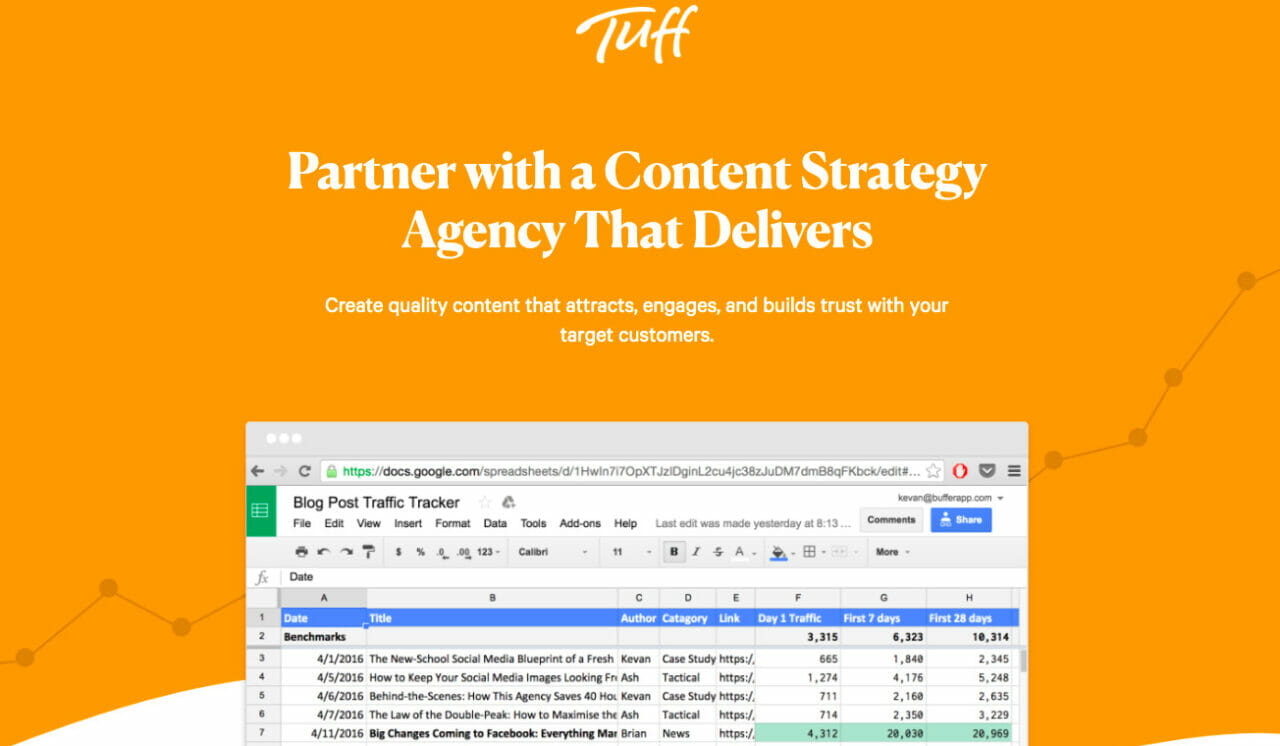 Tuff Growth is a specialist in business growth, supporting companies in the creation of all kinds of digital content. The agency mainly works with e-commerce and start-up brands looking to make a lasting impact on their target audience.
Aside from comprehensive content strategy services, Tuff Growth can also assist with YouTube advertising creative, PPC services, social media advertising, SEO, and email marketing, so you can expand your service selection as much as you like.
The content marketing company works with brands on everything from keyword research and customer persona creation to the development of editorial calendars and publishing schedules. They can even help you update your existing content with new keywords and SEO strategies.
Dive Deeper: How to Use Content to Boost Your E-Commerce Sales
3) Fresh Egg
Specializes In: Data and analytics, digital strategy consultancy
Top Clients: Xendoo, RSPCA, Bacardi, Helly Hansen
Pricing: Custom based on your requirements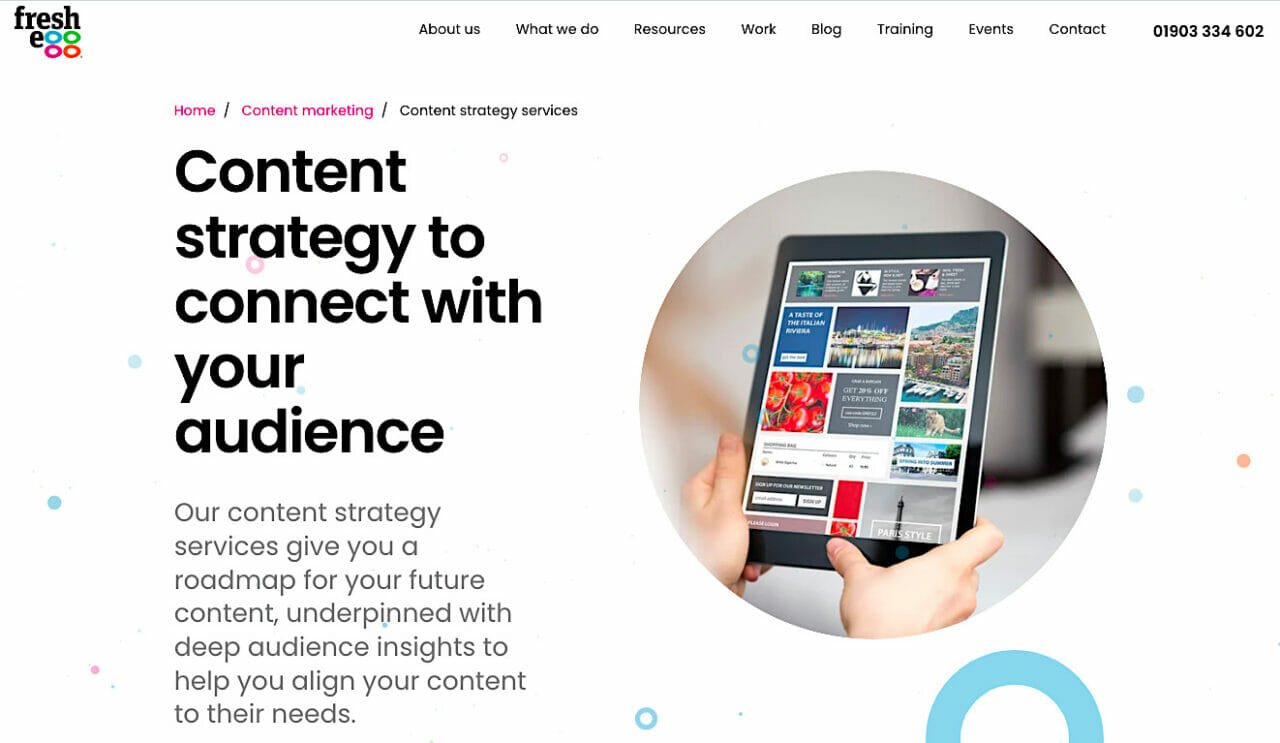 Fresh Egg is a leading content marketing company based in the UK that works with brands all over the globe. The agency takes a data-driven approach to marketing and advertising to gather in-depth reports of their clients' market, competition, and target customer before starting any new content campaign.
The firm's approach to content strategy is extremely comprehensive, covering everything from research and support for paid search, to conversion rate optimization and customer experience discovery service. They can even help you to understand how your content might be sending your customers towards your competition.
The company's expertise in web development, SEO and content production definitely come in handy to ensure that clients get a highly informative experience when working on new content strategy plans. If you need help actually creating the content you want to publish online, Fresh Egg can offer that, too.
Dive Deeper: The Ultimate Guide to Conversion Rate Optimization
4) Clockwork Media
Specializes In: Content creation, content strategy
Top Clients: Xbox, Netflix, Peroni
Pricing: Custom based on your requirements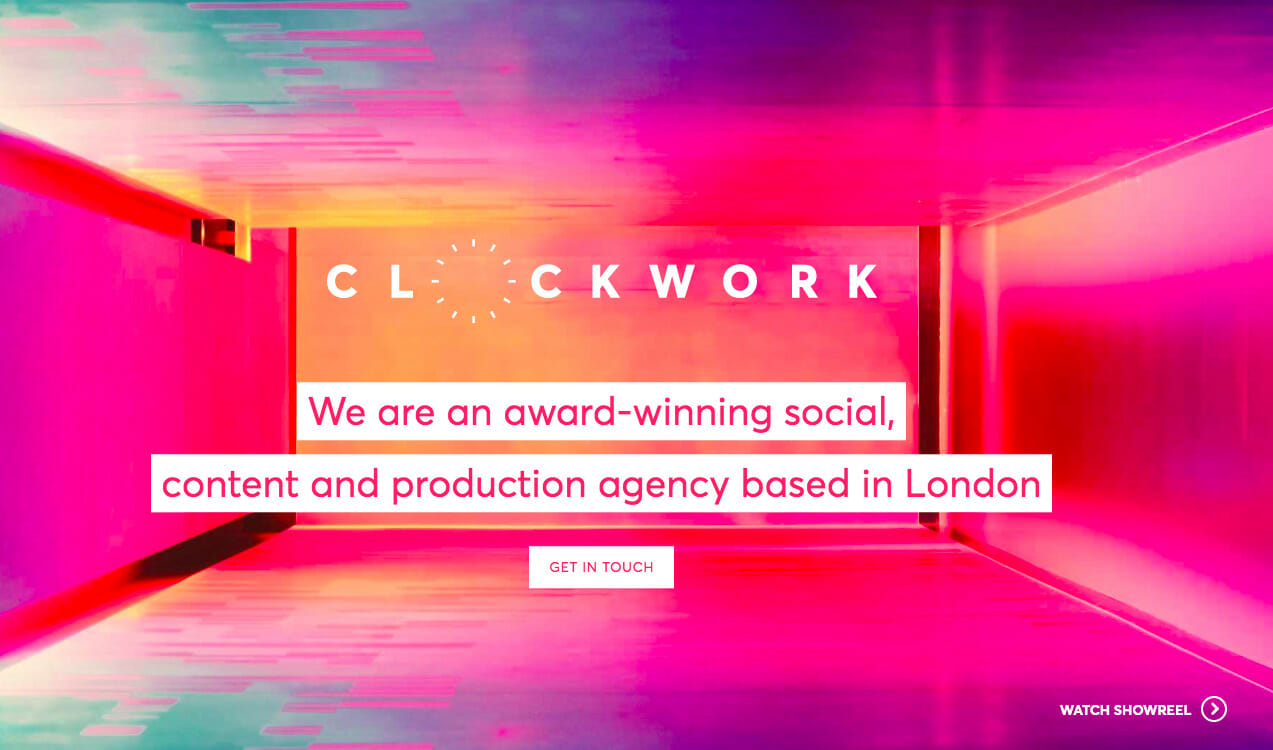 An award-winning content marketing company offering everything from social media marketing services to content production strategy, and promotion, Clockwork Media helps all kinds of brands make the right impact online. They take a bespoke approach to working with brands from virtually every industry to help create the best content strategy for their needs.
Clockwork Media supports both B2B and B2C companies, helping them to research their target market, understand the competition in their space, and drive results from powerful paid and organic content strategies. With this agency, you can learn how to measure and optimize your content, as well as how to write and produce in a way that appeals to your audience.
Clockwork Media is particularly effective at helping brands understand the best ways of producing and promoting content in a way that's both cost-effective and powerful.
Related Content: B2B SEO: How to Rank Your Business Website Higher in Search
5) Eleven Miles
Specializes In: Content production and growth campaigns
Top Clients: BT, Dr Martens, Vans
Pricing: Custom based on your requirements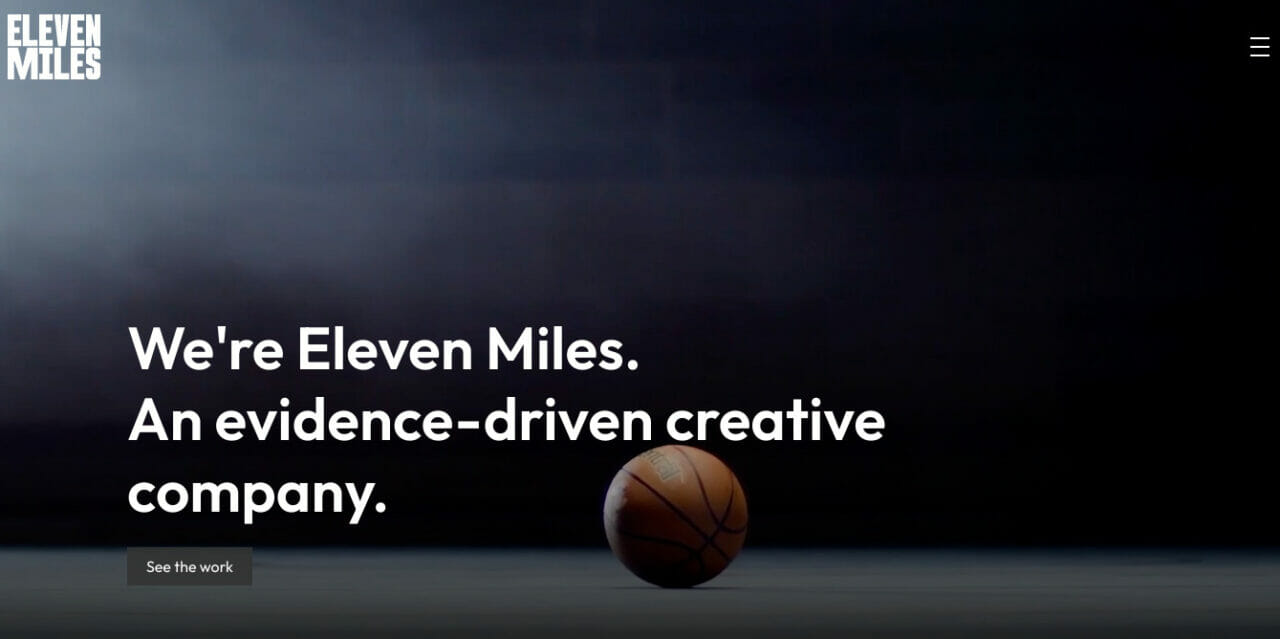 Eleven Miles is an award-winning content creation and strategy company, serving leading brands from all over the globe. The company takes an evidence-driven approach to building content marketing campaigns, focusing on extensive research and analytics to help them make the right decisions on behalf of your brand.
With dedicated teams for everything from brand development to content production and social media marketing, Eleven Miles can help with multiple aspects of your marketing strategy at the same time. The company has even won a number of accolades for creating some of the most powerful content campaigns in regions around the world.
With a full range of integrated services to choose from, Eleven Miles will ensure you're prepared to not only create content but get the best return on investment from every campaign.
Related Content: Social Media Marketing for Business Owners: How to Get Started in 2023
What Is a Content Strategy Agency?
When most people think of content marketing help, they visualize companies that can help with the creation of content across a range of channels and media types. However, there's more to a successful content plan than simply creating content. What you do with it after hitting "publish" on your blog is just as important.
A content strategy agency is a marketing firm that specializes in creating a promotional plan for your content to ensure that you're getting the highest return on investment from it. Some agencies may also include content creation as one of their services.
Many marketers or businesses have no idea how to use content marketing to their advantage:
63% of companies say they don't have their own documented strategy.
Year-over-year growth in website traffic is 7.8X higher for content marketing leaders.
72% of marketers believe content is key to increasing engagement and has increased their leads.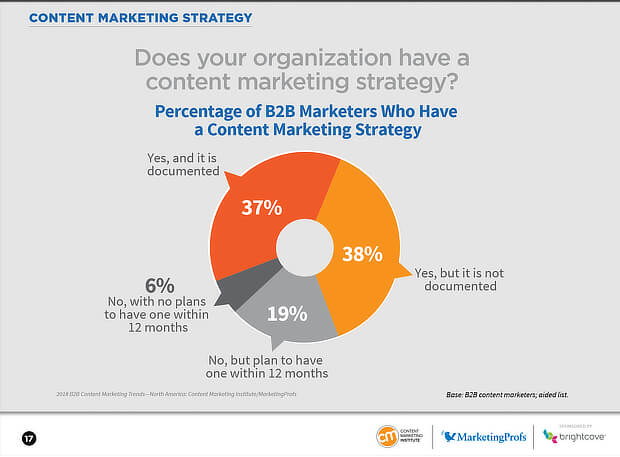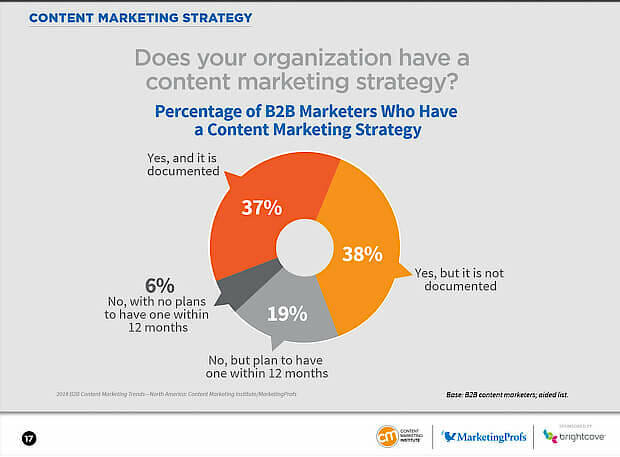 Rather than winging it and crossing your fingers, you need a plan that helps you reach the right audience, outshine the competition, and generate long-term growth.
Content marketing agencies go behind the scenes to provide competition and content assessment, as well as creating reports and generating a long-term plan for success. While the exact services offered by a content agency may differ, they often include:
Extensive analysis and reporting: Creating a powerful content marketing strategy means thoroughly understanding your position in the marketplace, the industry you're operating in, your competitors, and your target audience. Your content strategy agency will work with you to assess all the important information before building a tailor-made content plan for your brand.
Content auditing: If you've already created content, a content marketing company will conduct a content audit that examines the assets you've already built to assess which are suitable for your brand and which may need to be updated or deleted. They can also help you identify content gaps and common problems, like SEO issues, performance problems, keyword cannibalization, or repetitive content.
User persona creation: Based on the research they conduct with your brand, a content strategist will be able to help you to build buyer personas to guide your content plans in the future. These personas will help you step into the shoes of your target audience and determine what kind of information they're most likely to consume from you.
Brand voice/personality development: When creating content for your social media channels, blog, website, and countless other assets, it's important to maintain a consistent brand identity, so you can create a sense of familiarity with your audience. Your strategist can work with you to decide what kind of voice you should use, what your personality might look like, and how you can convey specific emotions with your content.
Editorial guideline creation: A content strategist can also assist with the creation of editorial guidelines or rules that writers and content directors will need to follow to maintain a consistent brand image for your company. These guidelines can also help direct content production decisions in the future.
Promotional support: Some content agencies can also help you to determine how you're going to promote your content and get eyes on the pieces you produce. They can help you with reaching out to partner companies and other brands, or offer you support in choosing bidding strategies for Google Ads and paid campaigns. They may also be able to help with SEO strategies for better ranking online.
5 Benefits of Hiring a Content Strategy Agency
Content needs a specific strategy to deliver powerful results. Creating content just for the sake of doing it can often lead to a disjointed brand identity, inconsistency in your tone of voice, and issues with your ranking efforts online.
Content marketing agencies will work alongside content creation agencies and other specialists in your workforce to ensure that the money you're spending on content development is having a measurable result for your brand. Some of the major benefits of working with these companies include:
Improved ROI: The purpose of a content strategy is to help you get the most out of your content ROI. A strategist will work with you to determine which types of content, platforms, and methodologies will deliver the best return on investment for your brand. This means less budget spent on strategies that don't work.
Better insights and analytics: Content strategists have access to the best possible reporting and analytics tools to help provide insights into where your content strategies can be improved. They can offer comprehensive guidance as to your target audience, your SEO strategy, your competition, and the different content platforms you're using.
Help with SEO and ranking: Content strategists often have expertise in search engine optimization to ensure that your content makes the right impact on whichever platform you use. They'll give you the guidance you need to stand out from the competition and target the right audience with your promotional campaigns.
Better brand development: Through the careful assessment of your marketplace, your competition, your target audience and your business, your content marketing company will help you to better understand your brand voice and identity. They can also help with the creation of editorial guidelines and brand documents which assist future content creators in designing consistent experiences for your audience.
Inbound marketing insights: Content strategy agencies can help you to understand how to leverage your content alongside other outbound and inbound marketing campaigns to maximize your results. They can give you a behind-the-scenes insight into how to align cross-channel campaigns and strengthen your brand's reputation.
Dive Deeper: How to Create a High-Performance Content Marketing Strategy in 2023
How to Choose the Best Content Strategy Agency
The right content strategy can form the foundation of a huge number of inbound marketing activities for your brand. This ensures that you have a full understanding of your audience's need, as well as a shared strategic direction for your content creators.
Some content marketing companies offer content strategy as part of their overall advertising service, but there are also companies who can offer standalone strategy support if you already have access to content creators in-house.
Here are some points worth looking at when choosing your strategist:
Industry Knowledge
Industry knowledge can be very useful for a content strategist, particularly if you're working in a landscape not every agency would be familiar with. For instance, if you're working in the DeFi or NFT space, it's best to work with an agency that has experience helping brands like yours thrive in this digital world: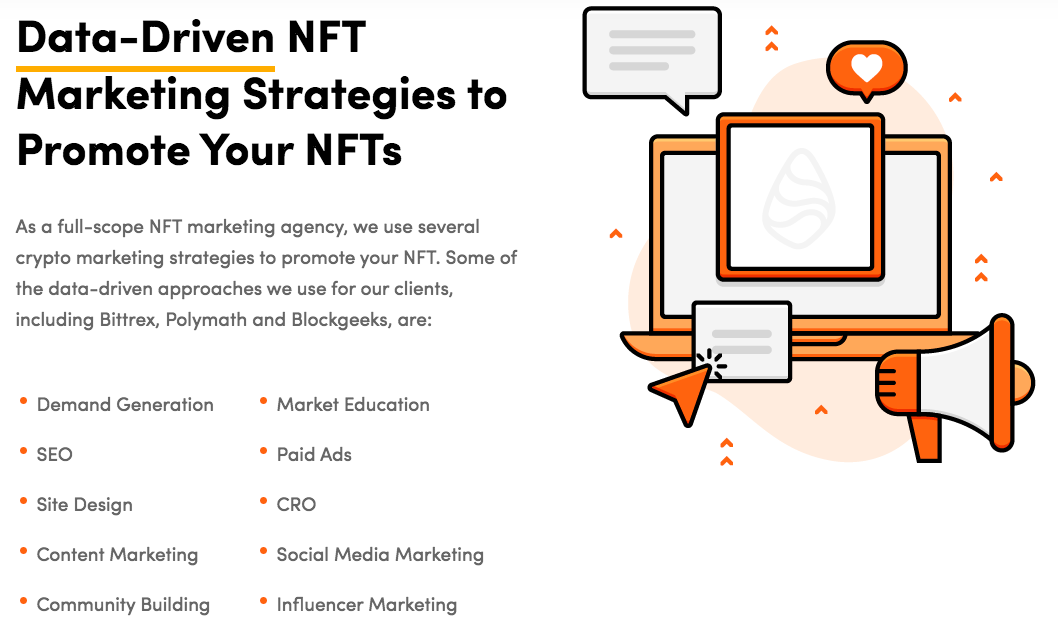 These companies won't have to spend as much time getting up to date with the regulations of your industry, the target audience they're trying to reach, or the specific competition.
For the best results, try looking for an agency capable of sharing case studies and testimonials from other companies in your industry. If you can see how the company has helped other brands master their own content strategy, this can help to give you more peace of mind.
Exceptional Research Skills
A good content strategist needs to be an expert at research. Look for a company who takes a very in-depth approach to learning as much as they can about your company before they start working on any strategies or suggesting changes to your content plan.
Your chosen agency should have access to tools that allow them to collect valuable information about competitors in your space, your overall marketplace, and your target audience. They should also be excellent at determining your position in the marketplace compared to other brands. Ask your agency in advance how they're going to ascertain what the right marketing strategy for you is.
A Variety of Services
A good content marketing strategist will be able to help with a wide range of tasks linked to your content strategy. They might have a dedicated expert on-hand to help audit your social media profiles and determine what you need to do to gain more followers on TikTok or Facebook. They could also have SEO specialists to help with your organic ranking strategy, or PPC professionals to help you determine your next moves in paid advertising.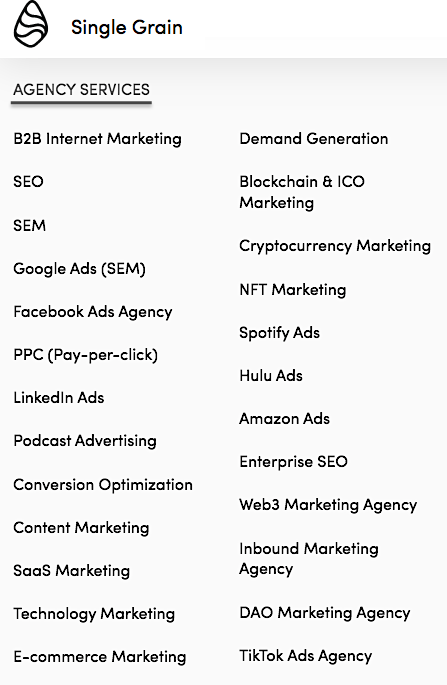 Look for an agency capable of providing all the support you need to thrive in your content plan. This may include analyzing competitors and customers, building user personas and editorial guidelines, and conducting full content audits.
Communication and Guidance
Ultimately, a content marketing company needs to be able to give you all the maps and guidelines you need to make the right decisions and next steps in your content plan. With that in mind, you'll need to find an agency you can trust to communicate your next steps to you in a way you can understand to really transform your content plan.
Your ideal agency should be able to create a CRO strategy and roadmap with you and show you what you need to do to test the changes to your campaign. They may be able to provide training for in-house teams across various disciplines, and even provide detailed briefs for your content creators.
Dive Deeper: SEO & CRO: How Rankings and Conversions Complement Each Other
Ongoing Content Support
Depending on how long you want to work with your content strategist for, it may also be worth looking for an agency that can offer ongoing support with things like conversion rate optimization, user testing, split testing, and so on. These services will help to develop your content plan going forward and ensure that you are equipped to make powerful changes in the future.
Dive Deeper:
* 6 Key Content Marketing Metrics to Measure Your Success
* Why Content Marketing Should Always Be 20% Creation & 80% Promotion
* Google Analytics for Content Marketing: How to Track and Improve Your ROI

Hiring the Right Content Strategy Agency
A content strategy agency can be a powerful partner for a brand looking to achieve phenomenal growth online. The right agency will ensure that any content campaign you create is optimized to deliver the best possible results, with as little initial investment as possible.
Used correctly, the right content marketing company can help your business save money, generate new traffic, and unlock opportunities for rapid growth.
Schedule your FREE consultation with Single Grain's content strategy experts to discuss your needs.  👇