As a small business owner, it is extremely essential for you to understand the needs of your customers and potential customers so you can give them what they want. You need to invest intelligently in branding and advertising methods to make your business grow from zero to hero.
This article will show you how to get started on digital branding for your SMB.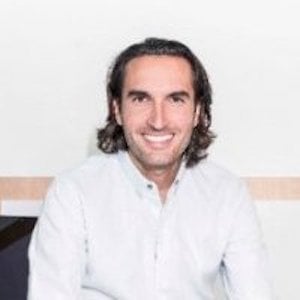 Yaniv Masjedi
CMO, Nextiva
Their expertise has helped Nextiva grow its brand and overall business
The Business of SMBs
Being a small business owner is not easy. As per the Bureau of Labour Statistics, around 50% of small businesses don't last more than 5 years.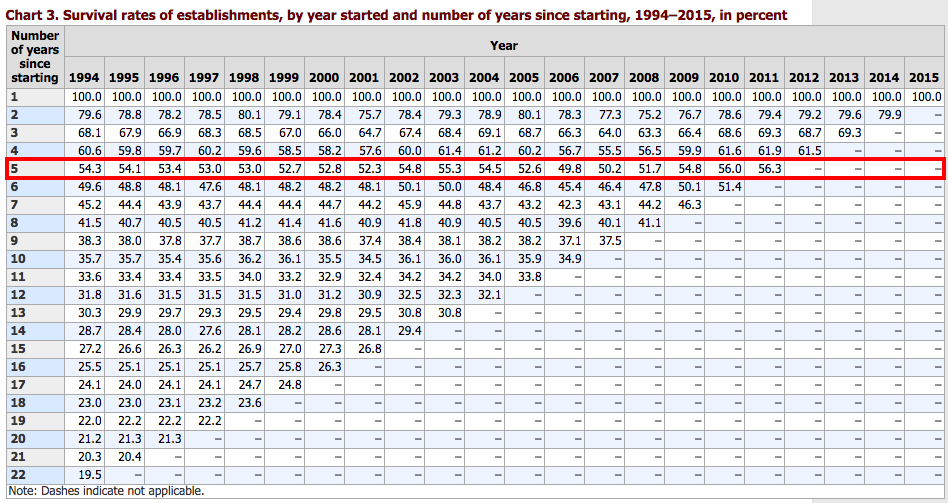 The reason behind this is the failure to adapt to new challenges, not understanding consumer demands, improper use of available funding and not investing intelligently in branding and advertising efforts.
Another survey reveals that around 70-80% of people research a company online before they visit the brick-and-mortar store to make a purchase. This means that you will miss around 70-80% of new customers if your business is not found online.
What Is Digital Branding?
Digital branding is a technique that leverages the power of the Internet and digital mediums to develop a brand – the specific identity or image of a company. It empowers businesses to spread their reach across several platforms and generate a constant flow of leads.
The following channels form an integral part of digital branding:
Website
Logo
Brand Message
SEO
Social Media
Online Advertising
Content Marketing
Influencer Marketing
Without realizing it, you're already very familiar with many popular brand messages or identities summed up in their quippy slogan:
Nike: Just do it.
Salesforce: No Software.
Subway: Eat fresh.
Adidas: Impossible is nothing.
Walmart: Save money. Live better.
Levis: Quality never goes out of style.
Here are the reasons why digital branding is important:
It helps to maintain a competitive advantage and lets your business stay ahead of your competitors.
Brand building helps to convert customers into brand loyalists.
People care less about businesses that are not found online.
Businesses lose trust if they are not able to respond to customer queries on social channels.
Digital branding follows a multi-channel approach to improve your business presence across all channels where your customers are present.
Learn More: How to Optimize Your Brand for Search Engines
Digital Marketing Vs Digital Branding
People often get confused about the difference between digital marketing and digital branding, but in essence there is a slight difference in these two terms.
Digital marketing is focused on sales while digital branding is focused on providing value to the customers.
Click To Tweet
Digital marketing makes use of digital branding because no business can succeed in this millennial-rich world by simply promoting their products. It is important to provide value to your customers as this is the only way to survive the competition.
How to Get Started with Digital Branding
Step 1: Identify and Create Your Ideal Customer Persona
At this stage, you need to answer the following questions:
Who are your customers?
What are their exact needs?
Where are they present?
How do they engage?
What is their preferred mode of purchase?
When do they purchase?
What are their purchasing habits?
In short, you must map a complete journey of the stages of purchase so that you are aware of your prospects' needs and what they are going to do in the next stage.
Here are some steps that you should follow to create your ideal customer persona:
Broadly define personal details like location, age, gender, interests, education level, job title, language, buying motivation, income level, etc.
Use Facebook Insights and Google Analytics Audience reporting to have a better understanding of your customers.
Model your personas on the basis of behavioral drivers and the perceived mindset (these 10 behavioral segmentation methods are a good place to start):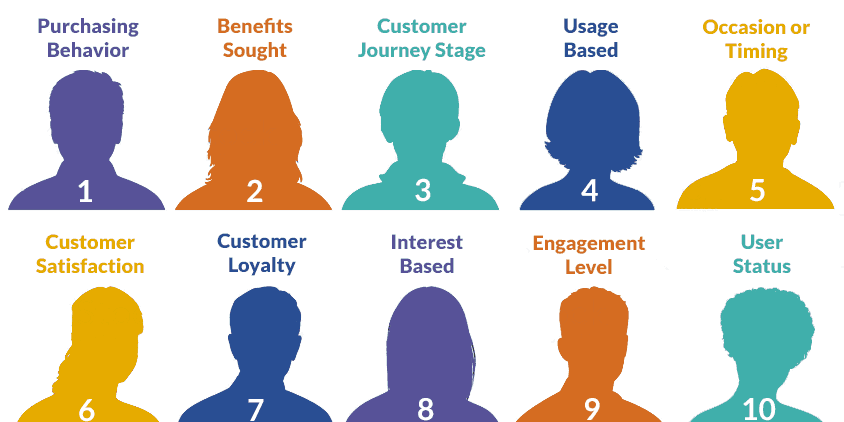 Conduct customer surveys to identify relevant information about your customers and create personas based on what they have told you. No need to guess!
Act on and test the data and continue to optimize your existing customer personas.
Your customer persona should look similar to this: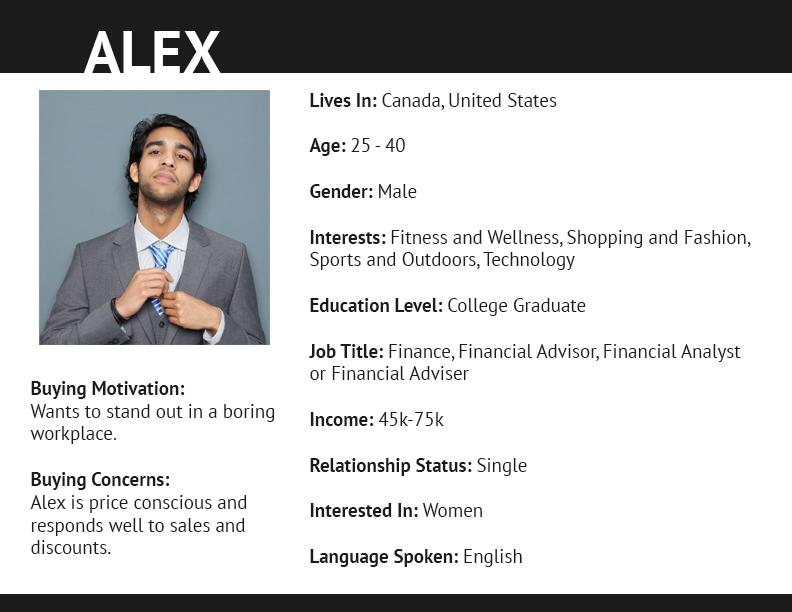 Step 2: Design a Logo and Website
The next step is to design a logo and a website.
The importance of having a website – a well-designed website, in particular – cannot be understated:
94% of first impressions

of a brand's website relate to its design
28% of small businesses still don't have a website
After landing on a website,

36% of visitors will click on the company's logo

to reach the homepage
A) Logo Design
A logo is a symbol that represents your business, so your customers should be able to easily identify your company by your logo. A good logo represents your brand's mission and values.
Follow these basic rules while designing a logo (or rather, hiring a professional designer) for your business:
Choose appropriate colors that match your business, your personality, your industry and your target audience.
Make the logo design memorable so that it leaves an impact on the minds of the customers.
Your logo must look good in all sizes because it will be used in websites, pamphlets, letterhead, business cards, social media thumbnails, etc.
Choose an ideal font that matches the tone of your business. If you're a law firm, stay away from Comic Sans.
Do not make the design complicated. The average audience member should be able to recognize your brand just from your logo. No doubt you immediately recognize these logos which, for the most part, don't need any accompanying text:

Make sure that your logo design looks distinct from your competitors.
Your logo should be timeless and not affected by trends, which are short-lived. Evergreen logo design will last throughout the years. See how quickly Apple learned this?

Learn More:
B) Website Design
Once you are done with the logo design, it's time to use it on your website. Follow these design essentials to create a super user-friendly site: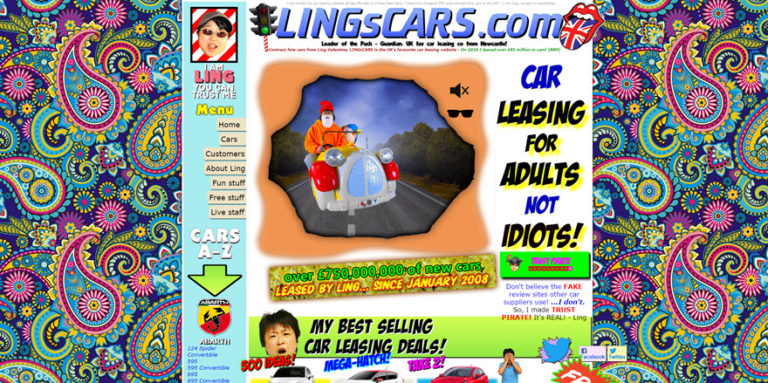 Navigation should be intuitive so that the users don't find it difficult to browse the site. Use a simple menu on the top or a hamburger menu in the corner:

Make sure your site follows an easily crawlable link structure.
Use a contrasting color for your CTA in order to be easily visible and to drive maximum actions.
Make your website responsive and get rid of all errors, if any.
Have original and compelling content to provide value to your site visitors and drive user actions.
Make sure your site content is indexable by search engines.
Use proper schema markup to tag your pages in order to make it easier for the search engines to read and rank your website.
Step 3: Polish Your Brand Message
Every business needs an influential brand message to maintain an edge over the competition. Sending out a clear and consistent message is what is required to get a solid brand message into the minds of your customers. This ultimately helps position a brand strongly in any niche.
Here are some tips to follow while polishing your brand message:
Conduct competitor analysis and identify the messages that your competitors are trying to deliver.
Always analyze the pain points of your customers and try to focus on the solution in your brand message.
Don't be afraid to seek ideas from your audience.
Look at the products or services that you are offering and to whom you are offering them. Your brand message should be clear so that people understand immediately what you are selling and why is it helpful for them.
Take inspiration from successful brands but do not copy them.
Step 4: Improve Your Online Presence via SEO
You can't neglect the power of SEO when it comes to digital branding, especially in the case of small and medium businesses. Follow the below tips to optimize your website and your business presence on the search engines:
Follow Google's Webmaster Guidelines while designing your website to help Google find, index and rank your site.
Use proper schema markup to describe the content on your website.
Have unique, authoritative and engaging content that people love to read and share.

Have a clean navigation structure and make sure your site is responsive.
Add proper meta tags on all your pages to allow search engines to better understand the content of your web pages.
Use internal links to your important pages.
Use keywords in the Alt text of your images.
Include keyword synonyms in heading tags.
Optimize your CTAs for conversions.
Improve your page loading speed so that your site works on the slowest Internet connections and test it with Google's PageSpeed tool.
Use numbered lists to allow your web pages to show up under Knowledge Graph, the info box on the right side of the SERPs (or the top on mobile devices):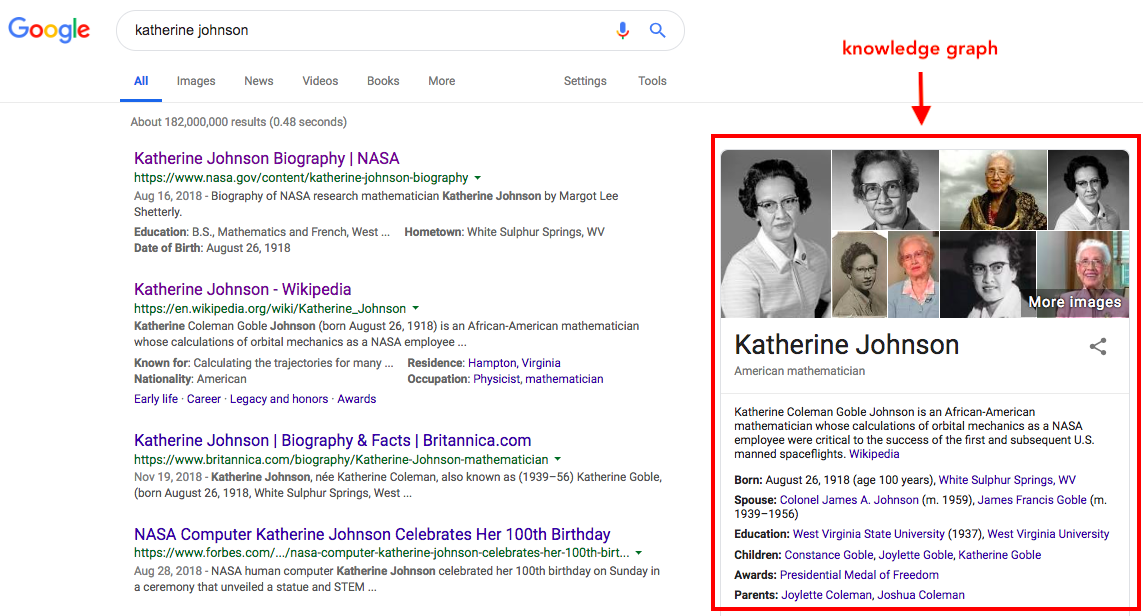 Use the power of Yocale Business to allow your customers to book appointments directly on Google. Yocale Business has a tie-in with Google so that your customers can search for you and book an appointment directly from the SERPs: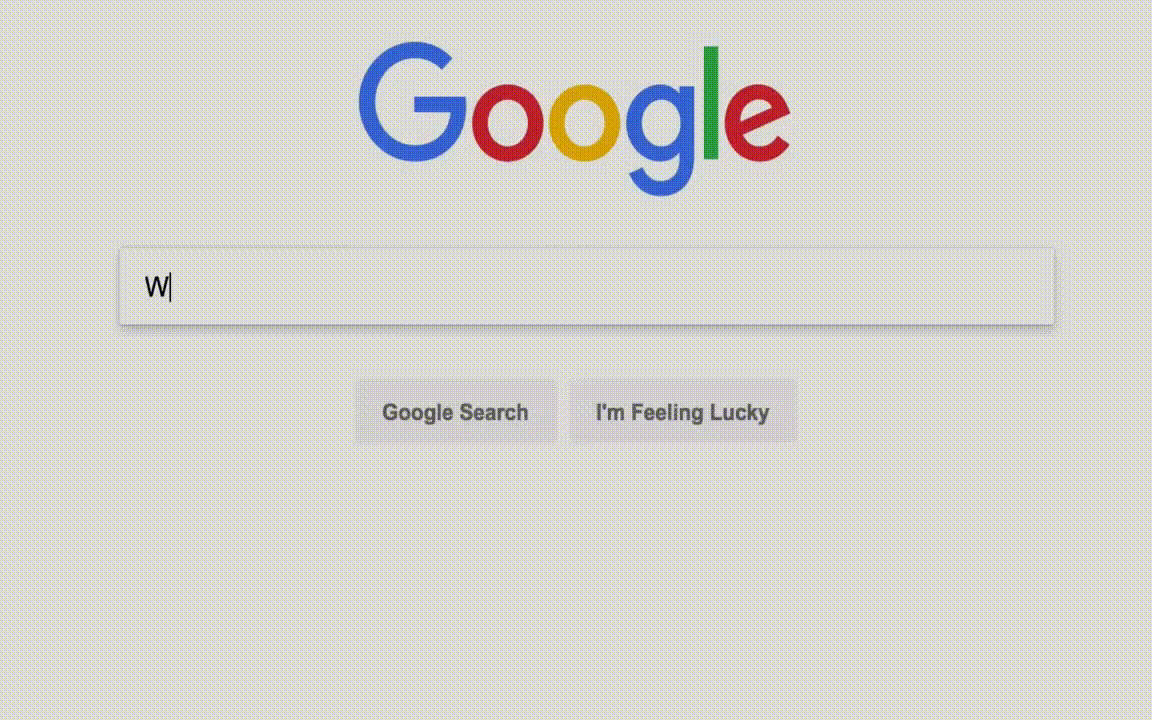 Provide an exceptional user experience and always try to help the user.
Learn More:
Step 5: Use Social Media Channels to Reach More Customers
You simply cannot ignore the power and reach of social media. As a business, it is crucial to remain present on the top social channels because this is the place your audiences will look for you in order to find out more about your business. Hence, having good profile visibility is a basic requirement for every business when it comes to digital branding. Here are some strategies to follow in order to have an optimized and powerful social media presence: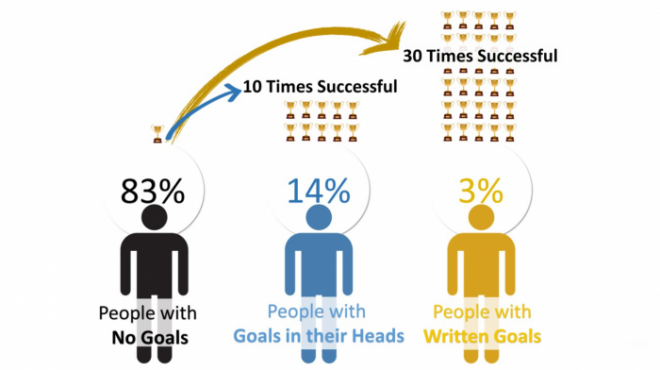 Use platforms like Shopify to list your products natively on the top social media sites. This will help you sell your products directly on Facebook, Amazon, eBay, Instagram and other popular channels.
Conduct a competitive analysis so that you are able to determine the presence of your competitors.
Create a social media calendar to organize and share your posts and offers.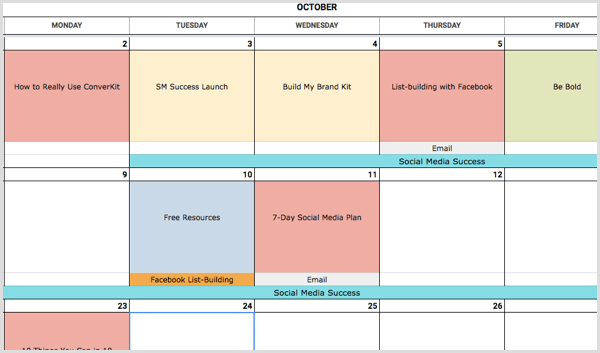 Create and optimize your profiles on top social channels like Facebook, LinkedIn, Twitter, Pinterest, Instagram, Snapchat and YouTube.
Leverage the power of images and videos to generate more visibility on your posts.
Use tools like Buffer, Hootsuite, IFTTT, BuzzSumo and Sprout Social to save time and effort.
Step 6: Provide Value to Your Customers
Loyal customers are the most important asset for any business. In order to create and nurture loyal customers, you need to deliver value. How do you know what type of content is valuable to your target audience? Here are some ways you can create value for customers: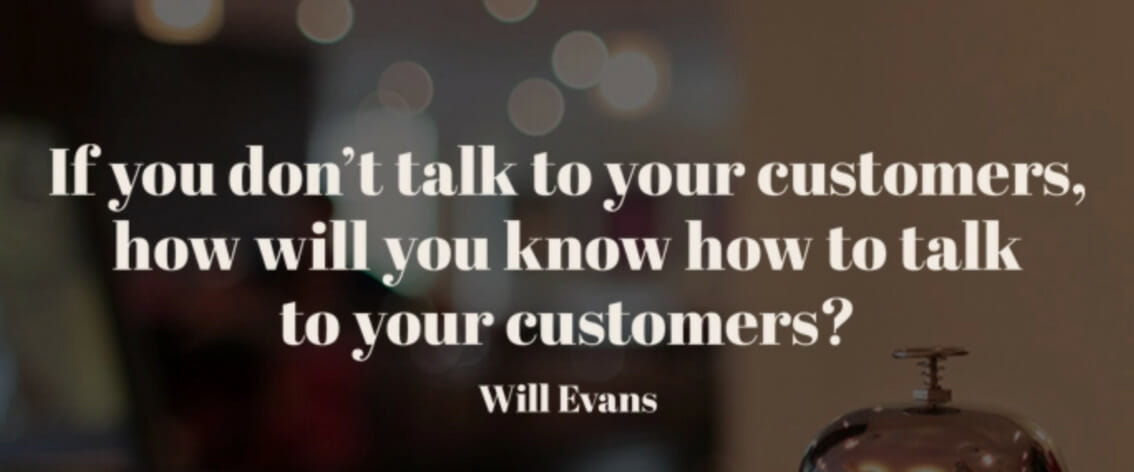 Clarify your value proposition, which is a promise of value to be delivered – i.e. the main reason someone should buy from you.
Provide relevant product recommendations based on a customer's browsing history.
Reward loyal customers by giving them impressive discounts and offers. You can also offer promotional products, as they can bring you a great return on investment. Follow these tips when giving out promotional items.
Provide exceptional customer service that is hard for the customer to forget.
Personalize your brand message, depending on the exact nature and behavior of your customers, because "businesses that personalize web experiences see an average 19% increase in sales."
Learn More:
Step 7: Don't Forget about Content Marketing
Content marketing is the king of the web. No brand can succeed in digital branding if it doesn't create and run powerful content marketing campaigns.
Content marketing benefits every stage of the marketing funnel, from the initial awareness of your brand or product, to detailed consideration like comparison shopping, to eventual conversion. It helps businesses improve brand presence so that they get seen and it also helps to build trust: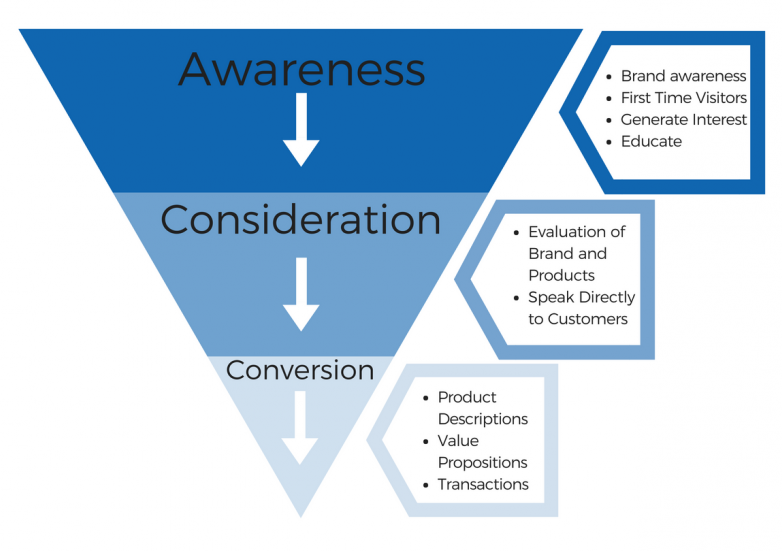 Considering that 70% of customers prefer to learn about a business by reading an article or blog post, every small business owner needs to increase and improve their digital branding with consistent, quality content.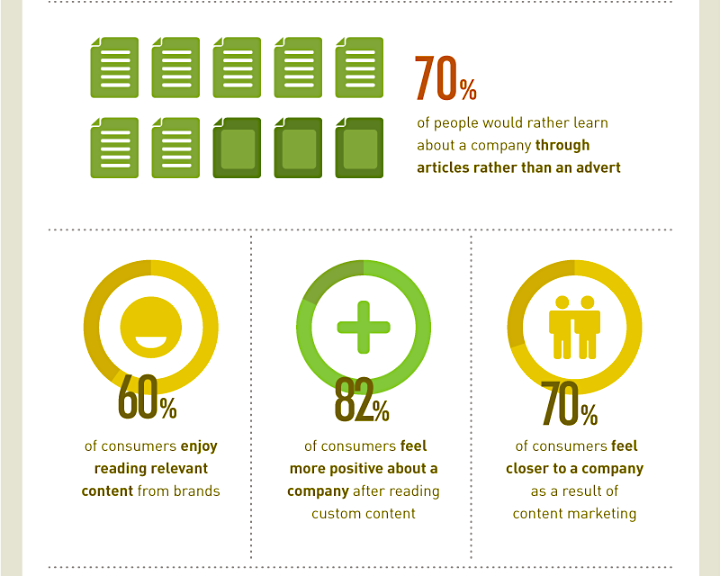 Moreover, small businesses are able to beat the big players by doing intelligent content marketing. This is something that even major brands fear from smaller players. Hence, content marketing is a strategy that should be learned and used well, especially for millennial audiences.
Here are some tips to carry out powerful content marketing campaigns in order to maximize branding:
Your content must be relevant and provide value to your audience with information that is unique, authoritative and trustworthy.
Every piece of content should target the problems of the segmented audience.
Prepare a list of keywords/topics that you wish to target. You can make use of tools like Answer The Public, BuzzSumo or Google Trends to identify keywords that will give you maximum benefit.
Add proper schema markup to allow search engines to better understand your content.
Conduct a survey and identify the type of content that your audience wants to read from you.
Create content that showcases your brand personality.
Add some storytelling to your content so that audiences will remember your brand message. National Geographic is ridiculously successful at grabbing attention with fantastic visuals and storytelling and then keeping their 350 million social media followers engaged: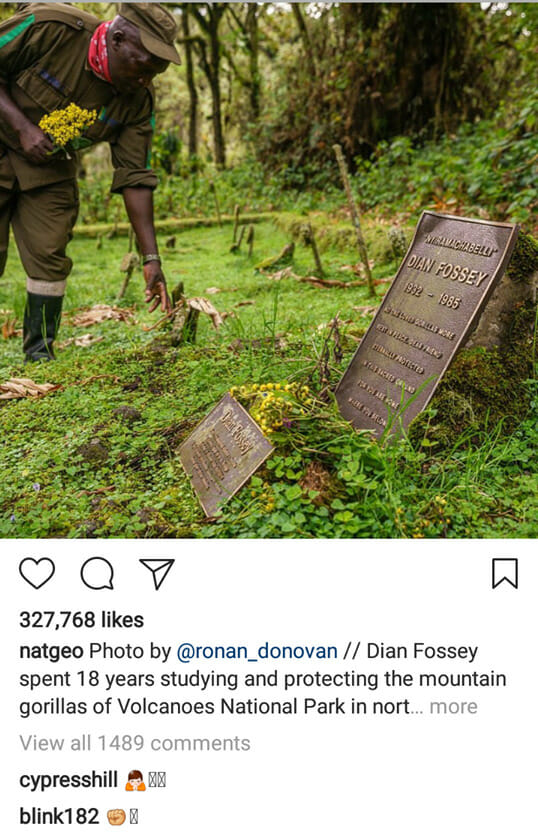 Identify the goals and KPIs for every piece of content and then distribute it across channels where you are most likely to achieve your KPIs.
Step 8: Leverage the Power of Online Advertising
Online advertising is not just for bigger brands. Smaller businesses should not ignore the power of online ads and local directories. Here are some of the top directories where every business must list themselves:
Google My Business
Bing Local
Yahoo Local
LinkedIn
Yext
Chamber of Commerce
BBB
Yelp
Manta
Yellowpages
Whitepages
Merchant Circle
City Search
Four Square
Think Local
Moreover, SMBs must carefully choose and run campaigns on the following ad platforms in order to get maximum ROI:
Google Remarketing
AdRoll
Outbrain
Bing Ads
Redirect
Nativo
Gravity
Taboola
The above-listed platforms will allow you to reach more potential customers at a fixed low budget in order to slowly and gradually improve your sales.
Step 9: Connect with Influencers to Share Word About Your Brand
Influencer marketing is the best way to expand your brand reputation. The concept is fairly simple.
You need to get some bloggers and social media stars on board who have an impressive number of followers on your targeted channels. The best way to have them talk about your business is to reach out to them with an offer that they can't refuse. Check out this article on how to choose an influencer.
Here are some of the top influencer marketing platforms where you can find micro influencers who can improve your brand reputation and provided genuine leads at a budget that suits you:
Upfluence
Tribe Group
Mavrck
Traackr
Famebit
Scrunch
NeoReach
Learn More:
Step 10: A/B Test Your Way to Success
A/B testing is extremely important because it helps to identify your best-performing channels or campaigns. You can then easily understand which campaigns are delivering the maximum ROI and optimize your other campaigns accordingly.
Here are some tips to follow while doing A/B testing:
Perform a qualitative analysis to understand the exact needs of your audience.
Do not test multiple variables in one experiment. Instead, test only one change at a time.
Make sure to test colors, ad copy, CTA placement, CTA copy and shape, etc.

A/B testing is not just for testing the performance of landing pages. You can try A/B testing for the performance of your email campaigns such as which time delivers the best open rates?
Final Thoughts
Digital branding is extremely essential for SMBs. Every business is trying hard to be visible and, more importantly, trustworthy in the eyes of consumers, so you need to exceed the expectations of your audience.
Remember that each and every marketing channel has its own role to play in the success of your brand. Make use of the strategies discussed in this article and don't leave any stone unturned to provide value to people!