Decentralized finance (DeFi) is a powerful financial technology based on blockchain: This magic internet money empowers traditional financial products and plays a pivotal role in monetizing blockchain gaming.
With the increasing number of businesses in the DeFi market, it has become vital for DeFi companies to effectively promote their brand to stay ahead of the competition. Therefore, it's a good idea to hire a DeFi marketing agency that has the expertise to drive engagement and sales of your financial products.
In this DeFi marketing companies selection guide, you will learn about the top agencies and why they are the best to promote your DeFi products and services.
---
---
What Is a DeFi Marketing Agency?
Decentralized finance, or DeFi, is a crypto technology based on peer-to-peer financial services that use smart contracts on public blockchains rather than being controlled by traditional institutions like exchanges or banks. DeFi lets you borrow or loan cryptocurrencies such as Bitcoin.
A DeFi marketing agency is a company that helps you promote your DeFi project on leading social platforms. They create buyer personas, identify the top channels where your target audience might be present – Twitter is particularly popular for crypto users where activity and engagement in DeFi is high – and prepare a custom marketing plan to attract both investors and buyers.
DeFi marketing has become an integral part of the entire crypto marketing industry.
Check out these DeFi stats:
With such growth potential, it's no surprise that several new businesses are launching DeFi products, leading to immense competition that has made DeFi a $100 billion sector.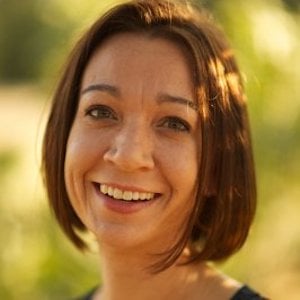 Kim Cooper
Director of Marketing, Amazon Alexa
Single Grain enables us to increase our impact without increasing our headcount
How to Choose a DeFi Marketing Agency
Selecting a top DeFi marketing services company is vital if you want to generate the best ROI for your DeFi marketing campaign.
Here are the steps you should undertake in order to choose the best DeFi marketing agency for your business.
Step 1: Analyze Their Website
The first step is analyzing the website of the DeFi advertising agency you are considering hiring. You should carefully review their website to find out the different types of digital marketing services the company offers.
If they have listed specialized DeFi marketing services as one of the marketing services, they are an excellent company to approach. In addition, their website should look professional and have proper case studies, client testimonials, and contact information.
If any of the above essential elements are missing, then that is a red flag that you should remove that company from your list of the top choices for DeFi marketing companies.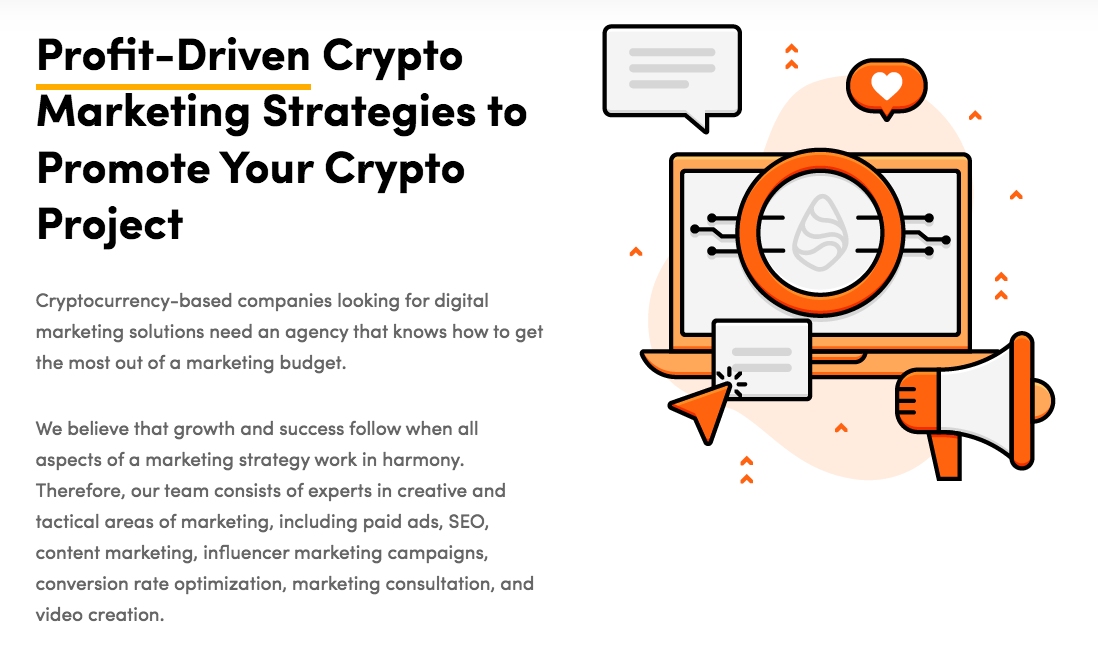 Step 2: Review Their Case Studies
The next step is to review the case studies listed on the company website. The case studies should give you an idea of the projects they have undertaken, the strategies they've used, and the results they've achieved.
If the case study goals, KPIs and achievements match your desired goals and results, you should consider that company as one of the top contenders for your DeFi marketing campaign.
Step 3: Read Their Client Testimonials
Client testimonials are an excellent way to learn about the credibility of a digital marketing company.
If several reputable brands in the DeFi space are listed as their existing customers, then it is an excellent indication that the services provided by the agency are exceptional. Therefore, you should always read customer testimonials to gauge the levels of customer satisfaction.
Step 4: Check Out Their Customer Reviews and Ratings
Apart from customer testimonials posted on the agency website, you should also check the company's reputation on third-party websites. Research the digital marketing agencies you are looking at on Google My Business, Clutch and GoodFirms.
What is the rating of the business on these channels? Anything above 4 out of 5 stars indicates that the company does excellent work and offers good digital marketing services.
Along with the reviews, note down the number of people who have left the reviews because a company that has received a 4-star review from 400 customers might be a better choice than an agency that has received a 4.5-star review from 10 customers.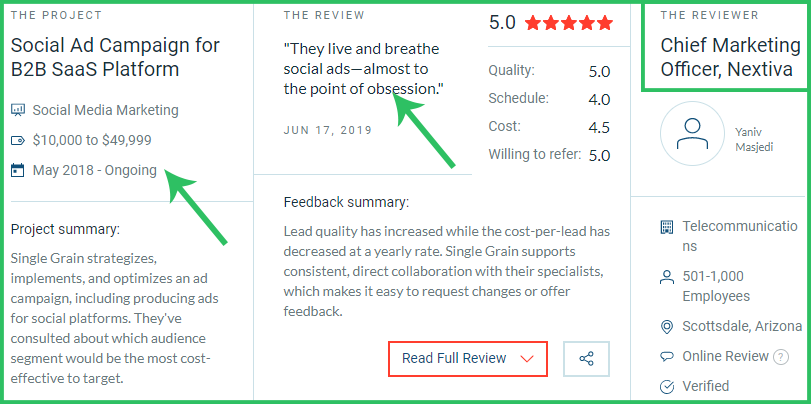 Step 5: Have a One-on-One Conversation
Once you have conducted in-depth research on the top DeFi marketing agencies, you can sort your list down to the top three.
At this point, you should visit the digital marketing agency's website and fill out their contact form to request a callback. Having a one-on-one conversation with the marketing agency's representatives or account manager is the best way to learn more about the company's DeFi marketing packages and pricing.
Here are some of the questions you should ask while having a telephonic or in-person conversation:
What is your core expertise?
How do you define marketing KPIs?
Does pricing affect the level of services you offer?
Do you have an in-house marketing team or outsource some of the services?
What is your most significant achievement so far?
What are the marketing tactics you use to engage customers?
How do you divide the channels to target?
Do you offer a multi-channel marketing strategy?
Do you have collaborations with DeFi influencers?
On which crypto and DeFi publications can you get our business listed?
Do you also conduct airdrops?
How do you measure success?
Having a list of questions to ask your DeFi marketing services provider is a great way to remain on top of your conversation while having a call.
Dive Deeper:
* An NFT Marketing Checklist for Your Crypto Project
* Best Cryptocurrency Marketing Agency: Top 5 Choices for 2023
* The Ultimate Guide to Blockchain Digital Marketing and Cryptocurrency

The Top 8 DeFi Marketing Agencies
The DeFi industry is filled with so many crypto companies it is essential to adopt a powerful marketing strategy to make the most of your promotion efforts.
Here are the eight best DeFi marketing companies to help you acquire the desired customer base for your crypto business: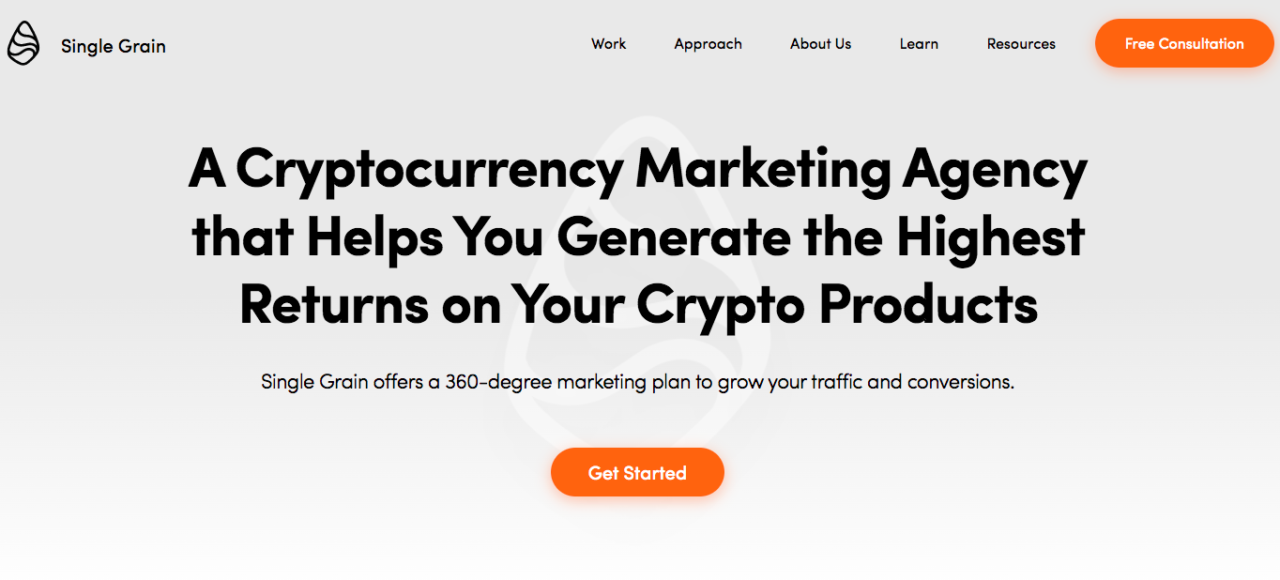 Single Grain is a full-service digital marketing agency that helps to build brand awareness and buzz for blockchain companies. They started as an SEO agency, but quickly grew into a digital marketing company that offers a full selection of marketing services to some of the top brands worldwide.
With a CEO like Eric Siu (who co-hosts the Marketing School podcast with Neil Patel, both of whom are considered top internet marketing experts), your DeFi business will receive the attention it deserves.
Single Grain specializes in:
Running high-ROI online marketing campaigns to help you make the most of your marketing budget.
Their DeFi marketing experts will help you formulate a unique digital marketing strategy for your business to defeat the existing competition.
They have a team of SEO specialists who will help your business acquire relevant organic traffic that converts well.
Single Grain's experienced PPC ad experts will help your DeFi project generate top leads from prominent advertising channels such as Google Ads, Bing Ads, LinkedIn Ads, Twitter Ads, Instagram Ads, and other online marketing platforms.
The team will help you prepare a custom 360-degree marketing plan for your crypto business to help you expand.
Their community-building experts will help your crypto company build your own community of DeFi enthusiasts.
They have a team of content marketing specialists who can assist you in developing engaging and value-driven content for all your social media marketing channels. You can also get the help of their experienced copywriters to create action-oriented landing pages to generate the highest returns on your marketing investment.
Single Grain offers dedicated cryptocurrency marketing, NFT marketing, and blockchain/ICO marketing services.
Their influencer marketing team will help you partner with the most influential blockchain influencers to generate the maximum buzz for your DeFi project.
Single Grain will help you list your DeFi products on top channels and get the required media attention from leading national and international publications.
They offer dedicated account managers to guide you at every stage of your DeFi marketing campaign. You can reach out to your account manager for success reports at crucial stages of your marketing journey.
Top Clients:
Bittrex
Polymath
Blockgeeks
Amazon
Drift
15five
Intuit
Recurly
Lever
Address: Los Angeles, CA, United States
Contact Details: [email protected], 1-800-701-0793
Pricing: Single Grain offers custom pricing depending on your campaign goals. You can contact their marketing experts to discuss your DeFi project.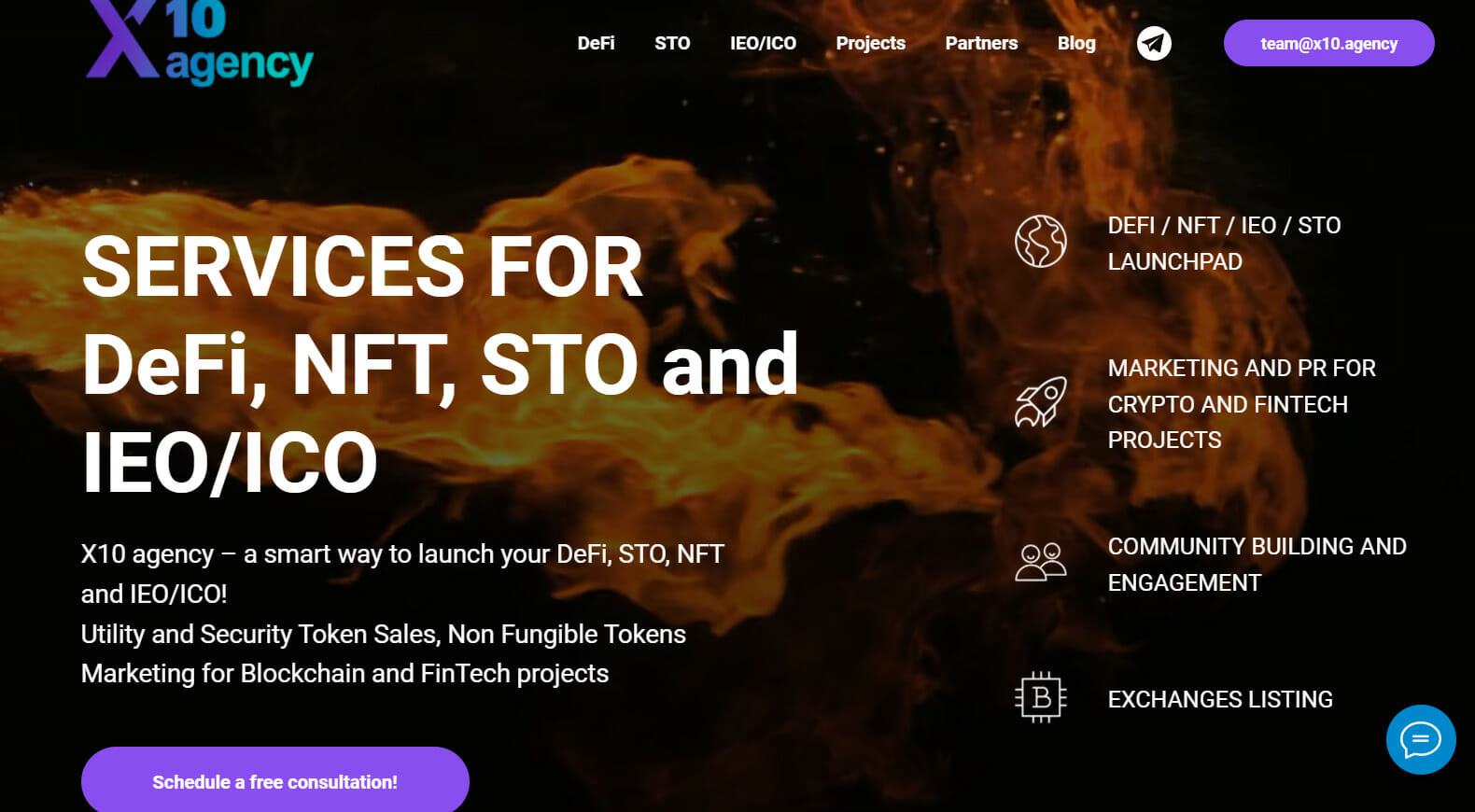 X10 agency is a top ISO, STO and crypto marketing agency that offers turn-key solutions for FinTech projects.
Their services include an initial audit, a launch package, community building, legal consulting, and listings on DeFi aggregators. X10 can help you promote a project in specific Asian markets, including Japan, Korea, and China.
X10 specializes in:
X10's audit package for DeFi is most suitable for companies with white paper and other relevant project material. The team performs a complete audit of the project's financial model along with the website audit and market research to suggest areas for improvement.
They offer 24×7 community management, which is crucial for every crypto project.
The team helps you list your project in 50+ DeFi/ICO/STO/IEO platforms and offers excellent placement opportunities.
They help you perform validation of all documents with the crypto community and partner investors.
Their social media management team helps you create and manage corporate accounts on top social media platforms such as LinkedIn, Facebook, Twitter, Telegram, and Reddit.
X10's expert content writing team helps you create top-notch content plans for your social media channels and website.
They also help you create the official ANN Bitcoin thread for your project.
They have a PR team that helps you get placements on top sites such as Forbes, Entrepreneur, Inc, VentureBeat, TechCrunch, Bloomberg, Investing, and other media publications.
Top Clients:
ModiHost
Timecoin Protocol
DaoBet
Entheca
Platoncoin
FinWhale
Blockium
Skypchain
Eternal Trust
Lipchain
Contact Details: [email protected]
Pricing X10 offers a custom pricing plan depending on your project needs. You can get in touch with the company for more details on pricing.
Learn More: What Is Web 3.0? The Future of the Internet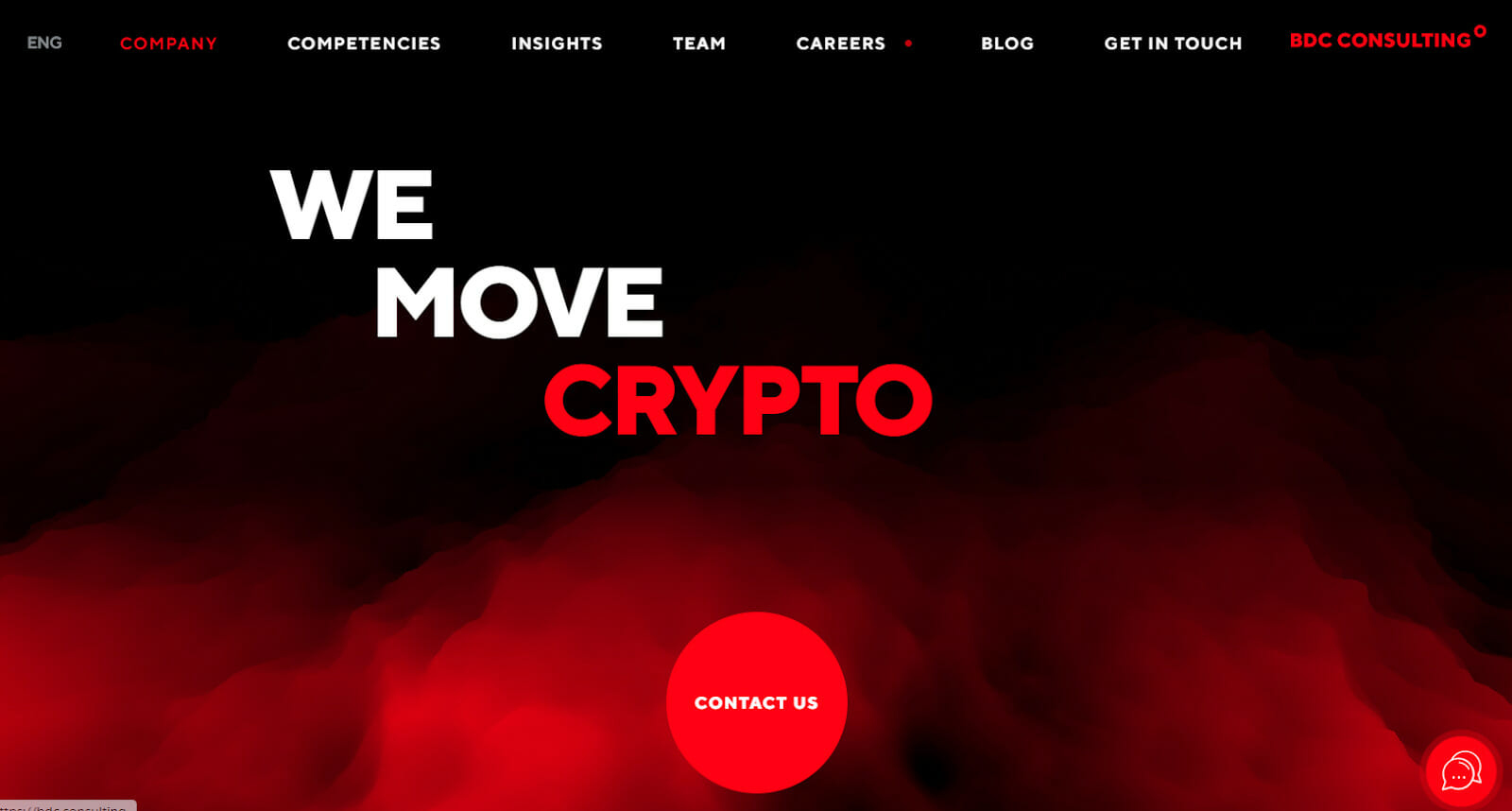 BDC stands for Business Development Center and is a pioneering DeFi marketing agency offering expert marketing services for all kinds of FinTech projects.
Over the last five years, they have attracted over $70 million in investments and supported several startups to turn into an enterprise.
BDC Consulting specializes in:
They have a team of expert social media marketers to help your business collaborate with leading social media influencers to grow your customer base.
BDC Consulting specializes in target audience profiling, building channels and creating regional communities by maximizing engagement and loyalty from the audience. They leverage multi-channel marketing, building partnerships, and launching strategies to engage and retain existing customers.
They provide services like deep market research, budgeting, and campaign micro-management and choose the right DeFi marketing platform to achieve maximum reach and conversions.
BDC Consulting experts provide marketing campaigns for IDOs, which helps find investors and grow an audience within a short time span.
Top Clients:
Blockchain.com
Okex
Exchange
Address: Minsk, Belarus
Contact Details: [email protected]
Pricing: BDC Consulting offers a custom pricing plan depending on your project needs. You can get in touch with the company for more details on pricing.
Learn More: How NFTs Can Be Used for Marketing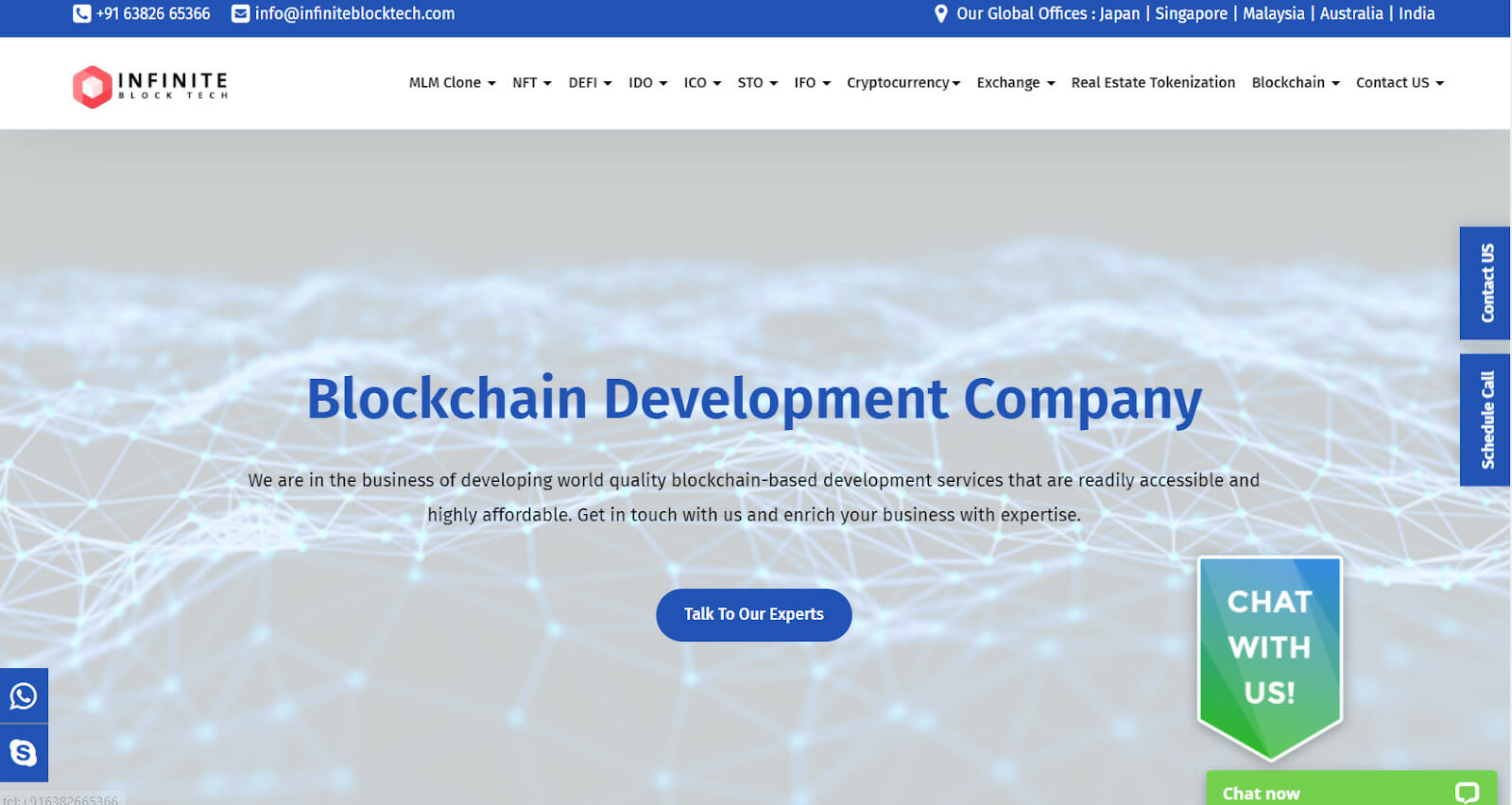 Infinite block tech is a dedicated crypto marketing agency. They provide innovative ideas for creating advanced blockchain concepts and help in converting them into real-world business solutions.
They have a team of experienced blockchain developers and analysts who help entrepreneurs and businesses to implement and market new blockchain systems.
Infinite Block Tech specializes in:
Helping you design a website for your DeFi services. The company's experienced web developers specialize in creating engaging landing pages to educate, nurture, and convert customers at different phases of the buyer journey.
Infinite Block Tech will help your business get listed on the top token listing platforms to increase the number of leads.
They have a solid PR team to help you develop the right PR strategy to achieve the desired branding and engagement.
Infinite Block Tech has a team of experienced content writers and marketers specializing in developing tailor-made content for blogs, landing pages, social media channels, white papers, etc. With the right content, you can educate your prospects to better understand the different DeFi solutions offered by your company.
They have an email marketing team to introduce your brand to its target audience. A well-crafted email marketing campaign can help your business acquire the right leads.
Infinite Block Tech also specializes in video creation and marketing. They will help you design high-quality videos to gain maximum exposure on leading video marketing and social media marketing platforms.
They have a PR team to help your brand get the required media coverage on leading national and international media platforms.
Their expert social media marketing team will help your business establish a brand presence on top social platforms such as LinkedIn, Facebook, Twitter, Reddit, Instagram, and Telegram.
They also help you promote your DeFi company on leading paid advertising channels such as Google.
They provide you with insightful reports so that you always stay updated with the DeFi marketing strategy and the returns generated from your campaign.
Top Clients:
McDonald's
Medical Cannabis
Shell
DasCoin
Dash
Contact Details: [email protected]
Pricing:  Infinite Block Tech offers a custom pricing plan depending on your project needs. You can get in touch with the company for more details on pricing.
Related Content: How to Optimize Your Content Strategy with the Buyer's Journey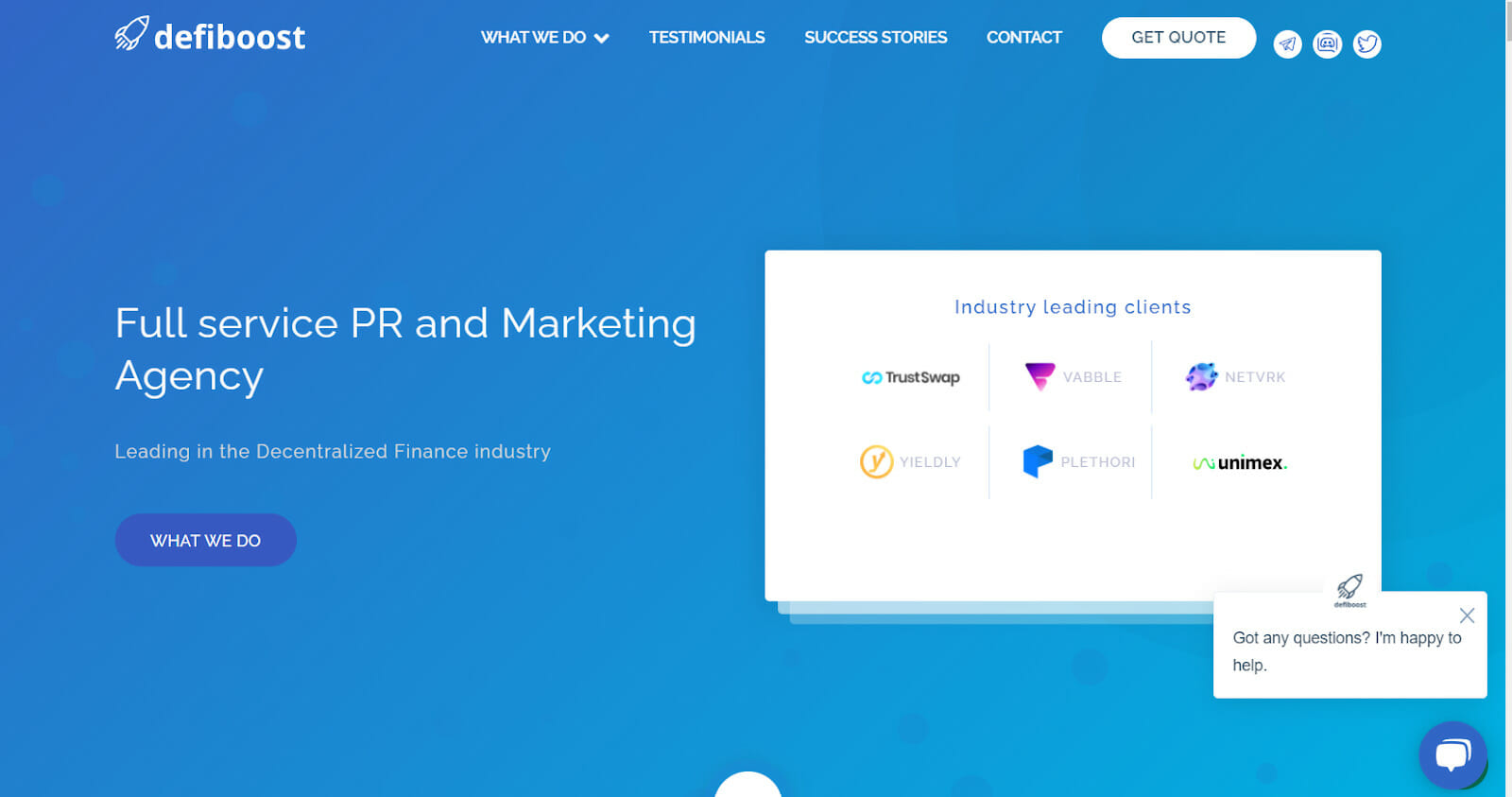 Defiboost is a leading full-service PR and marketing agency for decentralized finance and cryptocurrency brands.
They offer a comprehensive marketing strategy based on your company's needs while taking into account the general characteristics of the DeFi market. Defiboost boost has helped their clients raise more than $200 million.
Defiboost specializes in:
Defiboost has a highly skilled PR team that uses innovative media relations techniques, providing authentic coverage from the most prominent crypto publications and influencers in the DeFi market.
They also offer a one-to-one personal outreach campaign. They stay connected with investors of other projects and educate them about your brand, allowing you to reach more than 100K investors at once.
Defiboost helps you collaborate with the top crypto influencers on social media platforms, including YouTube, Twitter, Instagram, Telegram, etc. These influencers promote your DeFi company and its products to their audience leading to massive growth in the shortest possible time.
They have a content team composed of members with excellent knowledge of the blockchain and cryptocurrency market. They provide you with the highest-quality content and get them published on top-tier websites, such as Cointelegraph, Forbes, Tech Times, Bitcoin.com, and Yahoo!.
Top Clients:
TrustSwap
VABBLE.com
Netvrk.co
Yieldly.finance
Plethori.com
Unimex
Degen.protocol
UniDex
Glitch Protocol
BitcoinVend
Contact Details: [email protected]
Pricing: For pricing, you need to contact them. They will provide you with an extensive overview of their services and pricing as per your needs.
Related Content: Influencer Marketing Strategy: The Ultimate Guide to Growing Your Business with Brand Partnerships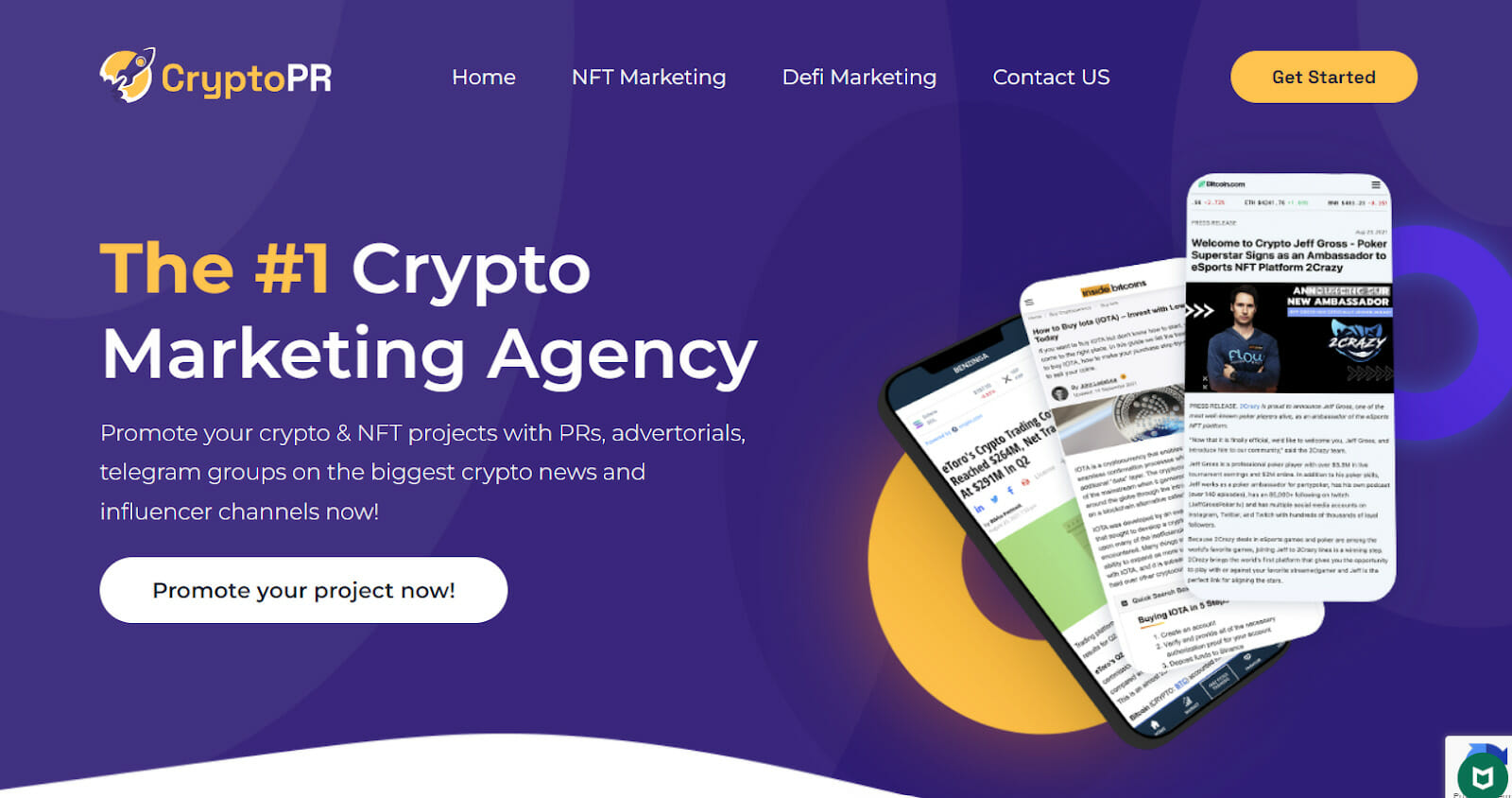 With a team of more than 100 members, CryptoPR is a dedicated DeFi marketing service provider offering marketing help for all kinds of FinTech projects.
They run some of the most prominent crypto news outlets in Germany, France, and Scandinavia. You can get in touch with Crypto PR for implementing innovative marketing campaigns for your DeFi project.
CryptoPR specializes in:
They help you publish your PR on hundreds of the biggest crypto and finance new sites to gather immense publicity and reach for your DeFi products.
CryptoPR promotes your NFT and DeFi products with their celebrity endorsement services to help you generate targeted traffic and investors to your projects.
They also arrange interviews with co-founders to raise your brand awareness and provide you with access to journalists, news portals, and other media contacts.
CryptoPR helps you promote your DeFi services company via leading online advertisement channels, offering you an assortment of banner options in various sizes and placements.
They offer DeFi project promotion on Telegram groups to help you raise early investors.
They help you list your business on the most significant comparison and reviews websites with millions of daily visitors.
Top Clients:
CoinEx
Student Coin
1XBit.com
Etoro
Cryptopia
DeFi Coins
Polkally NFT
Binance
Crypto.com
Address: London, England
Contact Details: [email protected]
Pricing: You need to get in touch with CryptoPR to discuss how they can promote your DeFi project and at what price. Once you contact them, one of their dedicated account managers will get back to you within 24 hours to discuss your goals and budget.
Guerrilla Buzz is a leading full-service DeFi advertising agency providing blockchain marketing and PR services. They help build a loyal audience for your brand in the DeFi community by implementing powerful DeFi marketing campaigns.
The team of Guerrilla Buzz uses the top growth marketing methods to promote your DeFi products.
Guerrilla Buzz specializes in:
Guerrilla Buzz has partnered with various journalists and will help you acquire top-tier media placements in leading blockchain magazines worldwide to get massive publicity for your DeFi business.
They have a team of SEO specialists to help your content rank higher for relevant keywords.
They have an experienced social media marketing team that knows where your target audience is, how to reel them in, and how to make them stick around. Thus, they help you drive organic traffic and viral conversations on Reddit, Steemit, Quora, and other top cryptocurrency-related forums.
Guerrilla Buzz offers powerful community management tactics to grow your crypto community.
They help you create explainer videos for your blockchain product to educate your target audience. They also offer an all-in project advisory consultation and a ready go-to-market brand strategy to further your business growth.
Top Clients:
Crypto Hopper
MX
Coin Gecko
Bancor
Coin Space
CoolWallet S
BRD
LID
Decoin
Address: Tel Aviv, Israel
Contact Details: [email protected], +44 1442 78 0569
Pricing: Guerrilla Buzz offers a custom pricing plan depending on your project needs. You can get in touch with the company for more details on pricing.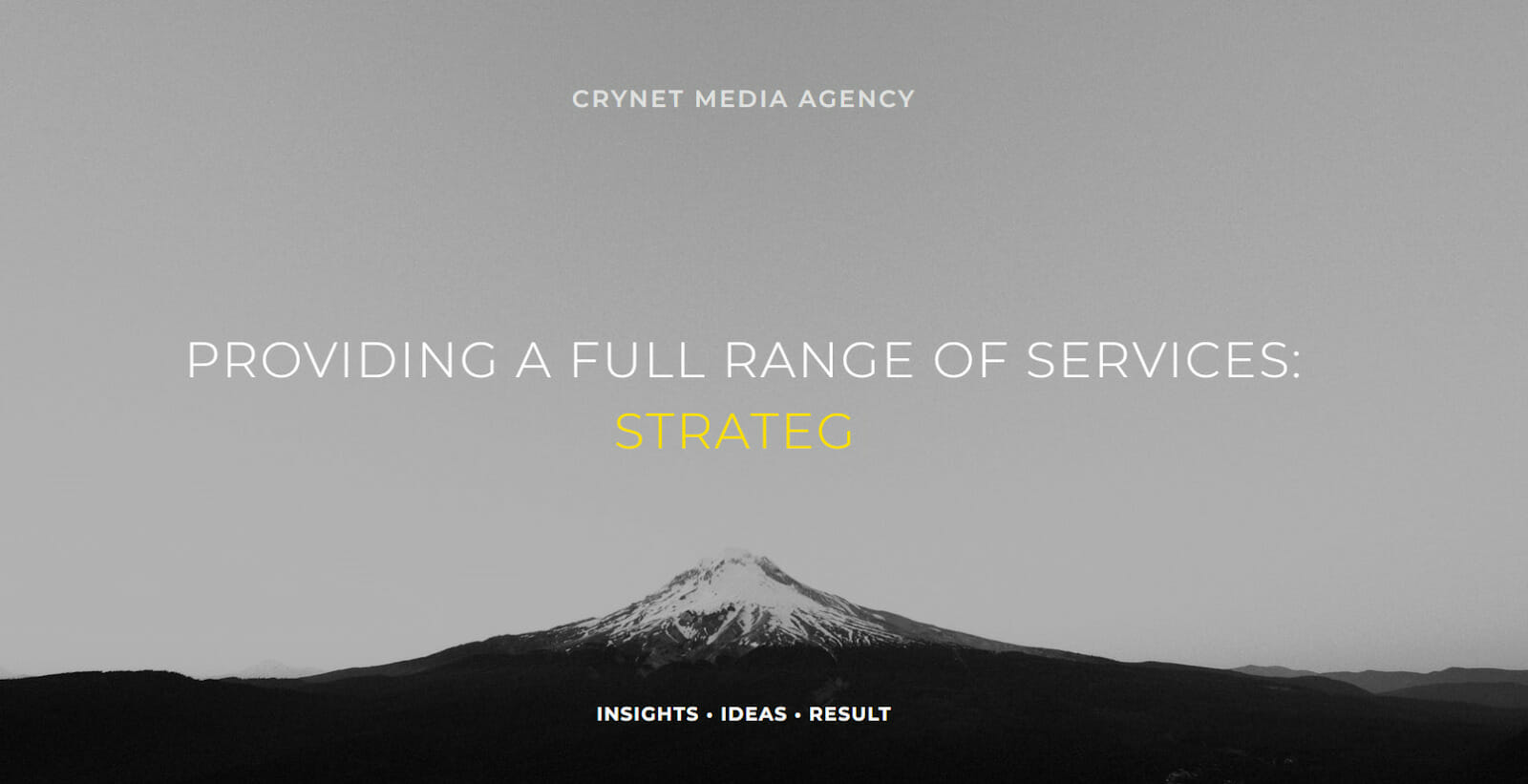 Crynet is a full-service DeFi advertising agency based in the Czech Republic and have completed over 25 full-served TGE projects. They are one of the top 10 ICO marketing agencies by GoodFirms and have raised $350 million so far.
Crynet specializes in:
They offer great help in winning media buying deals. Their PR marketing team will help you negotiate media buying to get the best value for money.
With over 100+ verified media publications, they can help your business get listed on prominent crypto media publications such as Coin Market Cap, Investing.com, Etherscan, The CoinTelegraph, Polymath, etc.
Crynet has a creative copywriting team to create emotional brand messages and authentic communications through entertainment formats to make your customers fall in love with your DeFi products.
They help you promote your crypto products on leading advertising platforms such as Google and Bing.
Top Clients:
CoinMarketCap
Investing.com
Etherscan
The Cointelegraph
Polymath
Contact Details: [email protected]
Pricing: Crynet offers a custom pricing plan depending on your project needs. You can get in touch with the company for more details on pricing.
Related Content:
* How Social Tokens Will Change Marketing Forever
* How to Think About Investing in Long-Term NFTs
* 18 Best Content Marketing Examples to Inspire Your Campaigns

Ready to Hire a DeFi Marketing Agency?
The best DeFi marketing agencies first understand your campaign goals, set appropriate KPIs, and then suggest a personalized marketing plan to promote your DeFi products.
Before selecting any DeFi marketing services provider, you should carefully review their existing client testimonials and case studies. This will help you gauge their strengths and weaknesses and whether they are a perfect digital marketing agency for your crypto business.
I have listed the top DeFi marketing agencies in this article to make it easier for you to compare the top crypto marketing services providers, but do make sure to have a conversation with them to ensure that your chosen DeFi marketing company understands your project goals and requirements.
Short on time? Get in touch with leading DeFi marketing specialists at Single Grain to take your business to the next level. Single Grain is a premier DeFi marketing agency offering marketing expertise for all kinds of FinTech projects.
Schedule your FREE consultation with Single Grain's DeFi marketing experts to discuss your content marketing requirements.  👇
Or learn more about what we can do for you here 👉   DeFi Marketing Agency