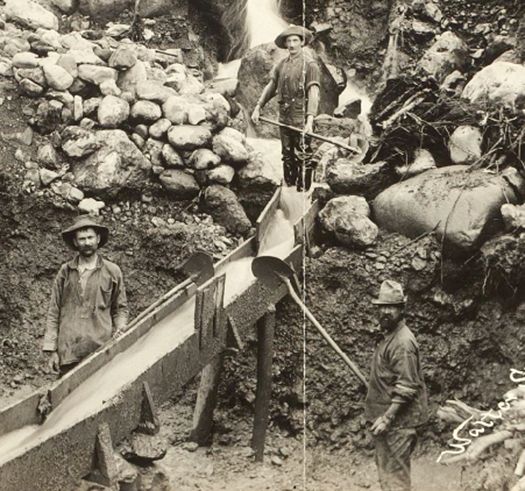 I don't want to sound like a broken record, but two of the most important skills for successful social media are content creation and content curation. I recently blew your mind with 17 of my favorite content creation tools and now I'm going to attempt a repeat performance. Yes, it's time to talk content curation.
Content is the best way for a brand to show their personality while also letting people know they aren't using social media and trying to make connections for purely selfish reasons. Curating great content that your audience can appreciate is like building up good digital karma. It helps to balance out all of the posts you send out asking people to engage with your own content, or even to purchase from you.
Many businesses make the mistake of only ever talking about the happenings in their own industry or the topics that are strictly business related. The best social brands know that it's essential to showcase the common interests you have with your audience. These interests can be general like movies or music or they can be specific like 'Breaking Bad' or F. Scott Fitzgerald. Curating content allows you to make these personal and emotional connections to your audience without having to spend the resources needed to create content around those topics.
What Content Is Good Content?
After spending most of my waking hours for the past few years digging through the massive content library that is the internet I've learned to look for a few specific things. Here's my checklist in order of importance.
1. Topic – Will my audience care? Does it relate to my audience and my brand at the same time?
2. Source – Is it credible? Would my audience trust this site? Does the source have an audience worth leveraging?=
3. Readability – Would my audience enjoy reading this author's style of writing? Is it written in a way that my audience can understand?
Where Do I Find The Pre-Mentioned Good Content?
There are countless tools out there to help you curate content but instead of overloading you with a box full of services that do essentially the same thing, I'm going to tell you which ones I like best, why I like them, and, most important, how to use them. I'll also reveal some of my top secret methods and processes to help you do this without wasting beau coup amounts of time.
Warning: I am a Mac loyalist so I apologize for any apps or tools that you might not be able to access.
1. Flipboard – Flipboard lets you tap into other curators from across the web and displays all the most recent articles beautifully. It's my favorite way to view the headlines and evaluate content on a surface level to determine whether or not it's share worthy.
How I Use It: When I have some down time I usually flip through Flipboard and then email any of the content I think might be useful to myself and then move those emails into a "Flipboard Content" folder to keep my inbox tidy. The first thing I do in the morning before I get going is sort through those links, organize them by client, and then save any images or media I might use later on.
2. Alltop.com: Sometimes you need content in a hurry and that's when Alltop comes in handy. It's all the top stories (hence the name) from top publishers, organized by category. When you're working with a variety of brands from different industries Alltop is a great way to figure out who the influencers are and what topics are hot right now.
How I Use It: I actually set up an account and created my own Alltop page filled with headlines from the blogs and publishers I lover from a variety of different topics and categories. Anytime I'm in a hurry or feeling impatient I open it up to see if there's anything cool I don't want to miss out on.
3. Feedly – I never really liked Google Reader but I did have some really good feeds set up. Feedly offers a better designed interface that allows you to import your Google Reader bundles and your browser bookmarks.
How I Use It: Usually when I'm on the go or when I hit a wall I open up Feedly on my phone and scan my 'All' feed to see if there's anything worth noting. The mobile app is fantastic and I set up IFTTT to email me anytime I tag one of the links.
4. Twitter Lists – Twitter is the medium in which information travels fastest, it also does all the work for you. I have a list of Interesting and Clever accounts for my own amusement and I also set up a list for every client that we work with. The list should include influencers and thought leaders that have the attention of the audience you're after. It also makes it easy to Retweet or engage with some of those influencers.
How I Use It: I use Tweetdeck as my control center for all things Twitter. For every account that I manage I have a column for mentions, messages, interactions, and a list of Twitter accounts I want to engage with. Every time I check up on Twitter activity (several times a day) I make it a goal to find one tweet from the list to engage with.
5. Facebook – When you work in social media your personal social life tends to blend with your work social space. My newsfeed is 80% activity from pages I like and engage with and 20% activity from people I actually know. I also started working on setting up Interest Lists but Twitter trumps for this scenario.
How I Use It: It's my visual content gold mine. Facebook is full of incredible images that were found from the far corners of the digital universe and then hand delivered to your newsfeed. I save images all the time to use for posts later on or to edit and create more of my own social content.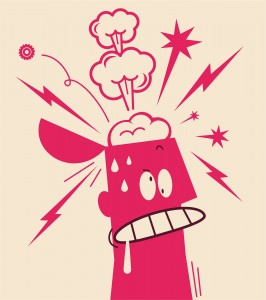 How Do You Expect Me To Do All Of That?
I know, I know, it's all so overwhelming. I promise, once you develop your own process you'll be able to do all of this on autopilot. Here's how I fit content curation into my day:
Step 1 – Know What You Want: You should be able to make a decision on whether you want to share a piece of content or not in less than 30 seconds If you can't do that, trying getting really specific and possibly writing out guidelines for the types of content you're looking for.
Step 2 – Set a goal: Part of the beauty of curated content is that it's fresh. You're showing your audience something new, or at least something they haven't seen yet. Because of this, you don't need to save dozens of articles a day knowing you're only actually going to share a few.
Step 3 – Organize: I do a lot of content discovery on my phone or tablet but I do my actual work from my computer. Because of that, I usually email myself the content that I consider to be 'winners' and then move them into a 'Content' folder in Gmail. From there I actually move them again into client folders so that when it's time to actually share them they're easy to find.
I tend to do all of this before the day starts so that I'm locked and loaded before I start scheduling and publishing on social media. This may seem like it would take a lot of time but it's actually more efficient than trying to find content on the fly.
So How Does Content Curation Help My Business?
I'm so glad you asked. I highly recommend creating as much original content as possible, but that takes a lot of time and effort. Content curation helps to fill in your social activity during the production/development time for content creation. It also helps your brand relate on another level with your audience. All of a sudden you're reading the same blogs, looking at the same pictures, and sharing the same videos that your customers do. This connection can help to make you their new (virtual) best friend.
 On a more logical/rational level, it helps to maintain the attention of your audience. Waiting till your newest infographic or blog post are ready to share means that you have some serious social downtime. During that period of time your audience can forget all about you. On Facebook specifically, EdgeRank will notice your inactivity and keep you out of the newsfeeds, which is really hard to come back from (but it's possible).
I know it's a lot to process, but it pays off. Not only are you making stronger connections to your audience and your customers, you're engaging with the brands who have the attention of the audience you're after, all the while discover awesome things on the internet!
Before I release you from the blog tractor beam plugin that we've installed, I want to warn you about something.
It's really easy to get carried away with content curation and lose focus of why your business or brand is actually investing in social media.  You're there to get results, so you need to maintain a good balance between sharing your own content and web driving traffic and leads and curating content to increase engagement and build your audience.

I recommend taking a weekly social pulse. Look at your social metrics like reach and engagement, but also look at your web analytics to make sure you're driving better results that the week before across the board.
Disclaimer: In no way are we telling you to start hoarding great content from the internet to use as you wish. Look into U.S. Copyright Laws and specifically Fair Use. Social media tends to be in a legal gray space and for some of the copyright laws that have been pushed on websites and blogs but, in general, creators are putting their content up online to get attention.
As a rule of thumb: If you use their content in any way you should also take the time to credit them in some way. If I use an image on Facebook I will usually tweet to that artist's website or the article I originally found it on. If I find something I want to use from Flipboard ,I'll share it and also save it to one of my magazines (that I send out regularly) and possibly pin it on Pinterest.
The best thing to do is to put yourself in the creator's shoes. One one side you want your work to be seen by anyone and everyone but you also want people to know it's YOUR work. Be considerate and keep in mind that helping the creators encourages the creation of more incredible content.