SEO is still a viable channel for startups heading into 2021. However, make no mistake – it's getting more difficult. In this guide, I am going to break down exactly how your startup can build a foundation for long-term SEO success.
But here's the problem:
Modern search engines and their algorithms have become vastly more sophisticated, and therefore the SEO techniques that used to work many years ago no longer work today.
The so-called "SEO experts" told digital marketers that they needed large volumes of content and backlinks in order to be successful. While some of that is true, it's a gross oversimplification of how modern SEO actually works. You can't just pump out tons and tons of content and expect to win. Search engine optimization is more surgical than it's ever been – meaning that quality is more important than quantity.
Don't believe me? This is the exact SEO process I am using to grow organic traffic at Nextiva (we're a business VoIP system with superpowers). Here is a snapshot of our organic keyword growth to prove that this really works if you follow the process: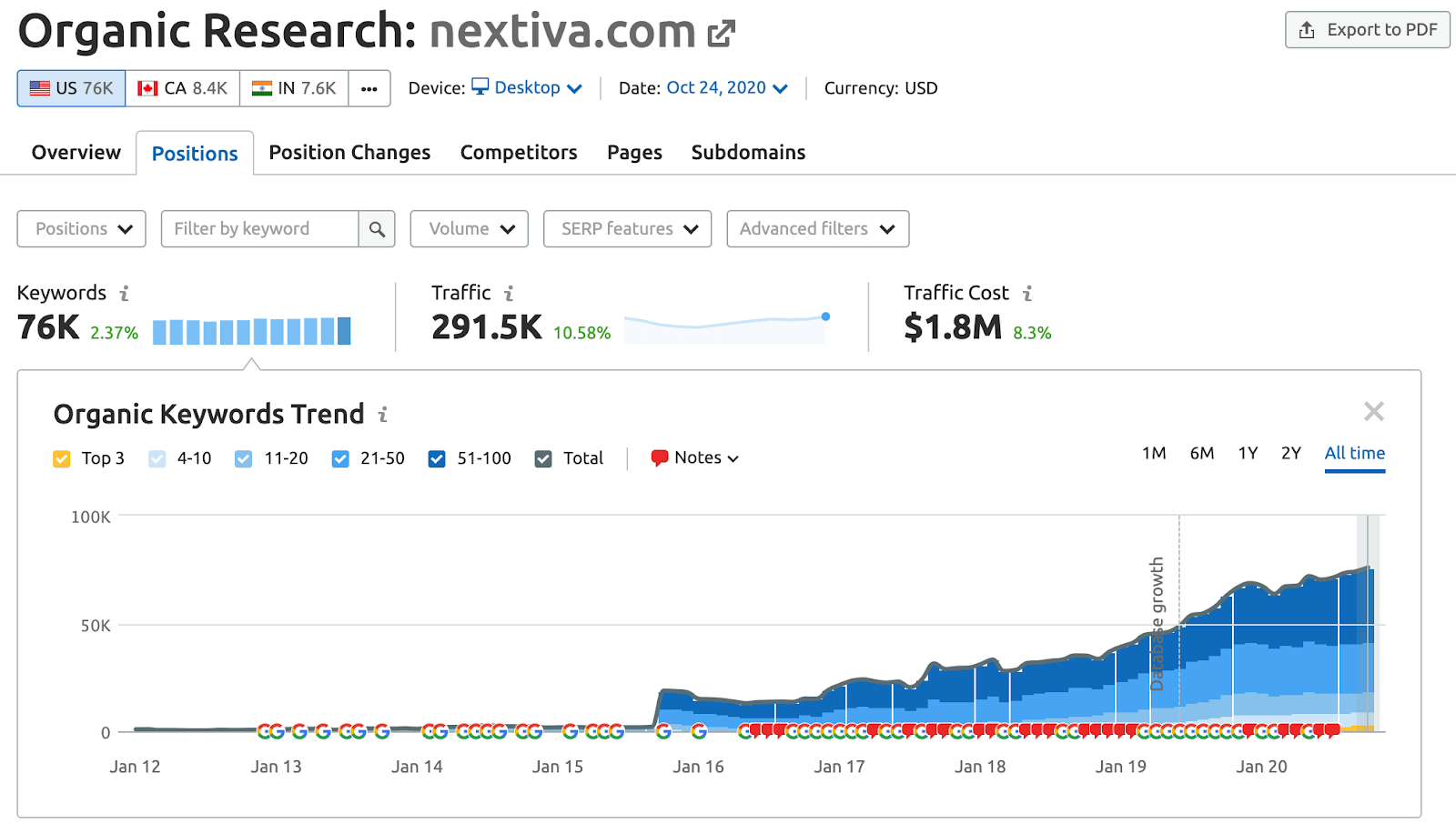 ---
TABLE OF CONTENTS:
---
10 Golden Rules for Startup SEO Success
These are the top ten rules you must follow to see success for your startup's SEO strategy.
1) Set Your SEO Goals (& Be Realistic about the Outcomes)
This depends on the nature of your business and how you generate revenue. For example, if your business generates revenue by monetizing online ads or affiliate commissions, you may want to focus on organic traffic generation and content marketing.
If local SEO matters, I guarantee that your customers are doing "near me" searches as well as mobile and voice search:

You might even approach SEO in unexpected ways. When I led the search engine optimization team at Pipedrive, we drove a ton of sign-ups optimizing for a specific keyword that wasn't even directly related to our product:
We ranked #1 for a high-volume keyword – "sales management" (9,900 search volume) – just by focusing on solving a problem for a key customer segment.
My final advice on this: Don't spend too much time trying to forecast SEO or predict how much organic search traffic you should be getting. Remember, you're a small business and you can't afford to not be executing. You're better off experimenting and learning by doing. Get in the trenches and go make something happen!
If you're a marketing manager and need help laying out your OKRs, you should look at some goal templates for inspiration.
Dive Deeper: 10 Effective SEO Techniques to Drive Organic Traffic in 2023
2) Create a Basic Measurement System
Determine which metrics to measure as well as how and why you should do so. Build a strategy around these metrics, but don't go too crazy. You don't need anything too fancy or too complicated.
Then take key actions such as:
Set up Google Analytics and Google Search Console.
Integrate your CRM and marketing automation with lead capture sources.
Do additional research:
Dive Deeper: Google Analytics for Content Marketing: How to Track and Improve Your ROI
3) Crawl Your Website and Fix Technical SEO Issues 
This step should be taken particularly if you've been producing content for a while.
Search engine crawlers will index all your site's webpages and validate backlinks based on the HTTP response code. There are several SEO tools you can use, like Screaming Frog (which has a freemium version), in order to crawl your website. This guide from SEER Interactive will help you make sense of the spreadsheet-formatted report.
Common things to look for in a crawl report are: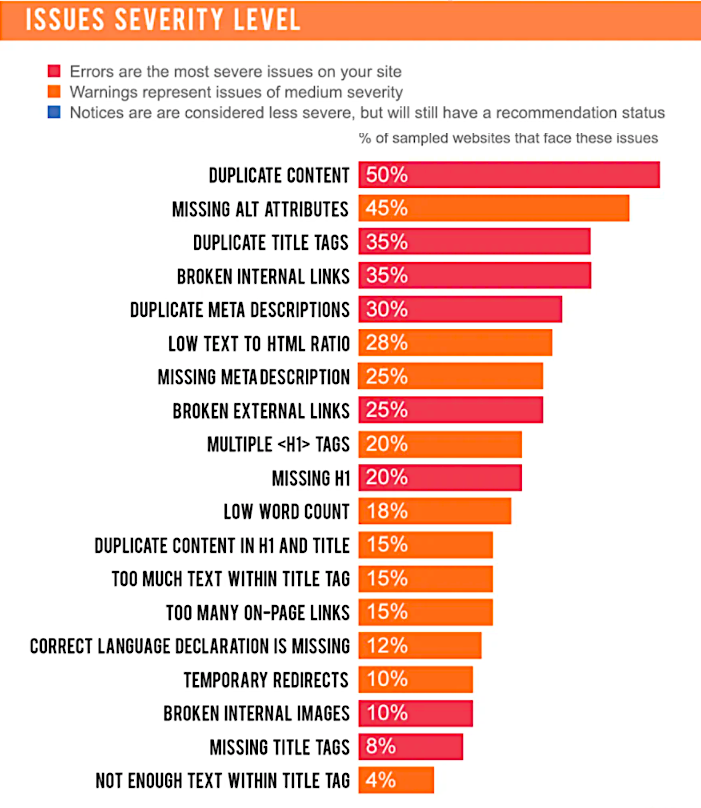 Dive Deeper: How to Fix 15 Common On-Site Technical SEO Issues
4) Audit all User Experience (UX) Aspects on Your Website
UX is an SEO ranking factor. They don't tell you that in school!
Poor navigation, incompatibility with mobile screens, and other issues that impede the user's experience on your website will destroy your search rankings. Here are some countermeasures: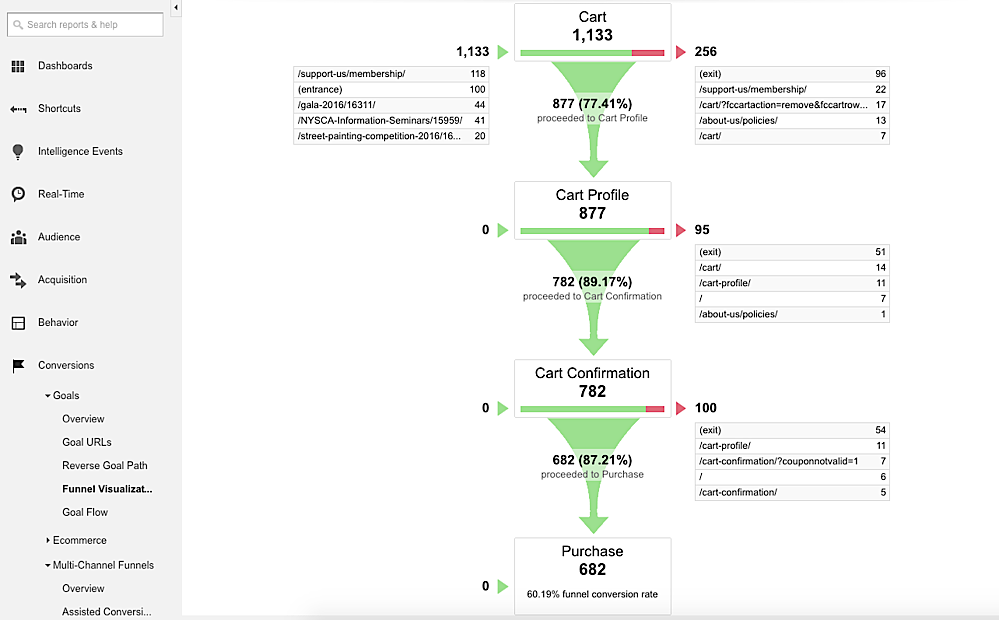 Dive Deeper: 7 Mistakes in UI and UX That Are Costing You Engagement
5) Perform On-page Optimization
This process involves aligning your content marketing strategy with specific search terms, topics and user context.
Here's a mini checklist I created to help you track your on-page optimization efforts:
Target Search Term
SERP Analysis (can you even rank?)
Title Tag

Target search term present
<60 characters
Buzzwords for CTR
Meta Description

Contains target search term
Compelling CTA that encourages high CTR

H1 Tag (keyword optimized)
H2 Tag (secondary keywords)
Body Copy

Contains specific keyword in first 200 words
Has natural keyword density
Contains Latent Semantic Indexing (LSI) keywords
Content Length (comprehensively answers the searcher's query)
Content Structure (easily readable and scannable)
Content Assets (rich/interactive media?)
Canonical Tag (specified to the correct URL)
URL Structure

Contains target keyword
Has clear taxonomic organization
Does not contain stop words (this is okay in certain cases)
Does not contain underscores
Less than 100 characters
Internal Links

Contains 1-2 deep links to relevant content
Has specific keyword-relevant anchor text
Is implemented naturally

Outbound Linking (contains 1-2 links to authoritative & relevant sites)
Image Optimization

File names contain target keyword

Social Metadata Optimization
Alt Tags Contain Target Keyword
Appropriate Image Dimensions Specified
Single Grain's SEO experimentation tool, is great tool to help with a lot of your on-page optimization. You can easily test the effectiveness of each web page to increase your organic traffic without the hassle of building links or writing more content by:
Testing new title tags and meta descriptions to grow your traffic in weeks, not months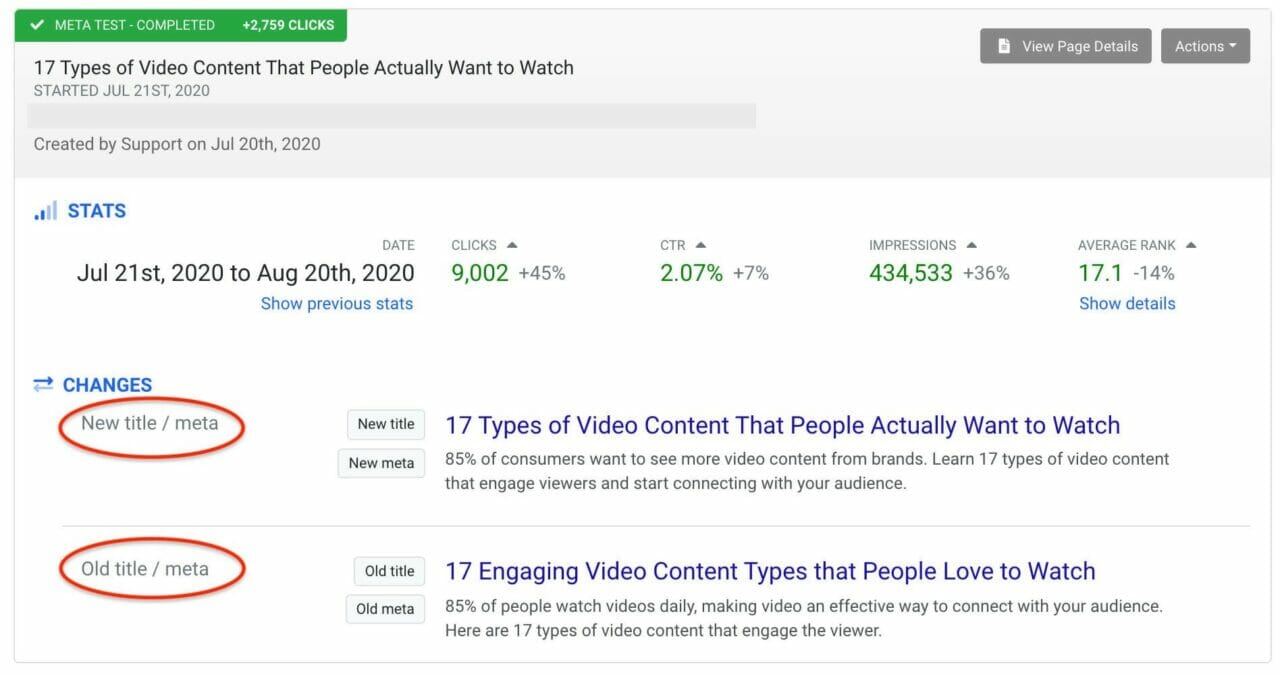 Rank your content #1 in search engines by nailing on-page optimization
Identify "Content Decay" and refresh old posts to win back traffic
Dive Deeper:
* What Is Content Decay and How It Affects Your SEO
* Why You Should Update Content – Or Risk Losing The Traffic You Have [Case Study]

6) Evaluate Branded Search Opportunities 
This is where brand awareness starts. You must protect your startup's reputation on review sites and other places around the Internet.
Google your brand's name and evaluate the search results that come up:
Check for bad press and negative reviews.
Ensure that the metadata you created for your site appears on the results and clearly describes your brand/products.
Ensure that sitelinks and social accounts are properly set up and aligned.
Maximize mark-up opportunities.
Review the bottom of the search engine results page and evaluate what searchers care about when searching for your brand.
Use auto-suggest to explore long-tail keywords that contain your brand name.
Check for competition using "alternatives to" and "versus" queries: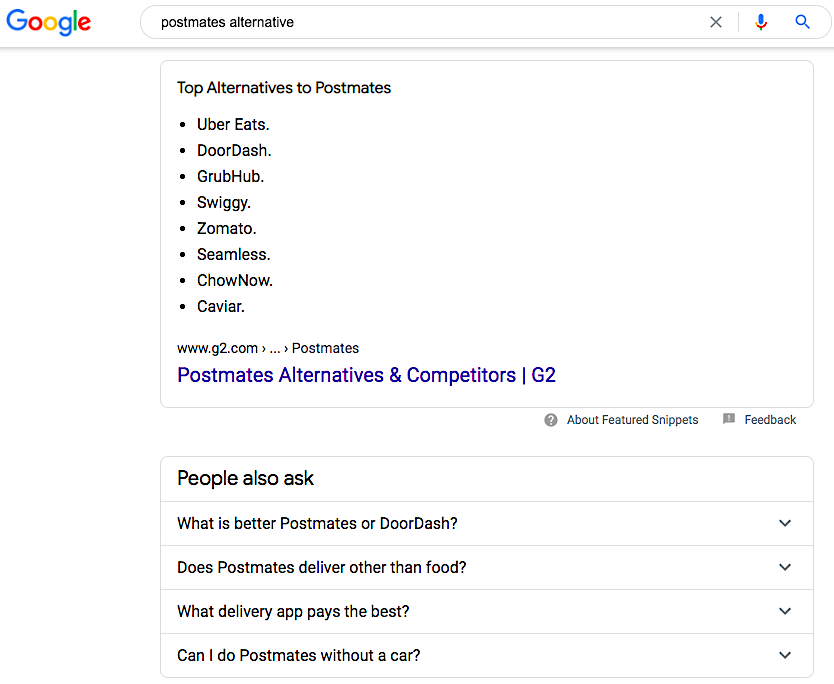 Dive Deeper: 3 Steps to Create a More Effective Reputation Management Strategy
7) Find Long-tail Keywords to Rank For
Long-tail keywords are 3-5-word phrases with low search volume that are used to capture relevant traffic to a website. They target niche audiences instead of mass audiences. Some examples of long-tail keywords are:
White Adidas shoes with green stripes
Where can I find my windows product key?
Best vacation spots in April
This 30-minute keyword research hack from Moz can help you find long-tail keywords to rank for. Remember to always break out your keyword research by topic clusters: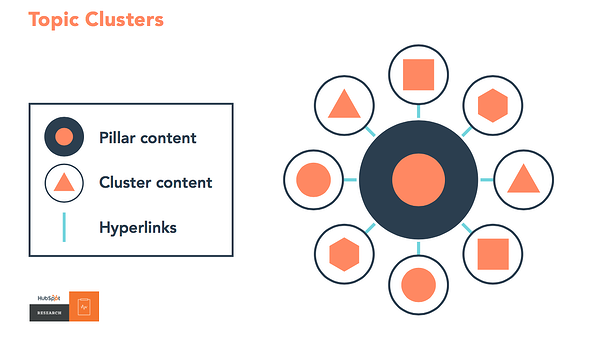 Doing so will allow you to build topical authority while focusing on relevant keywords that are low difficulty but still winnable.
Make sure long-tail optimization is part of your content marketing strategy. I'd recommend using a free tool like:
Dive Deeper: Why You Should Use Long-Tail Keywords in Your SEO Campaign
8) Prioritize Content Opportunities
You can prioritize content and keywords using different criteria such as high search volume, low difficulty, strong CTR opportunity and high relevance.
You should also think about "how to" style searches, since this usually reflects highly actionable content that will teach your target audience how to do something tactical, and it will naturally gain free backlinks.
For example, this guide I produced targeting "how to become a songwriter" earned a natural backlink from newsweek.com – which is a 90 DR website!
9) Build Backlinks and Get Influencer Amplification
Link building can be a pain in the butt, but here's an easy way to build backlinks in a very targeted and cost-effective manner.
Some of my top SEO tips for acquiring great backlinks:
Search your brand name, domain name and founder's/exec's names for unlinked brand mentions.
Find relevant directories and round-up articles and make sure your site is mentioned and linked there.
Find out where and how your competitors are getting backlinks, then get similar backlinks from those sites. Just make sure they're high quality.
Do interviews and get influencers involved.
Don't waste time sending thousands of cold emails in an effort to go for high-volume link acquisition.
Dive Deeper:
* The Marketer's Guide to Link Building
* How – And Why – To Build A Backlink Portfolio
* The Easy Guide to Broken Link Building for SEO
* The Ultimate Guide to Link Building with Content for SEO

10) Stay Updated on SEO News, Trends and Google Updates
Staying up to date on SEO news, Google updates and various marketing trends (like Single Grain's "Marketing Trends You Can't Ignore" series) will ensure that you don't miss any critical information that can help your startup business grow and thrive: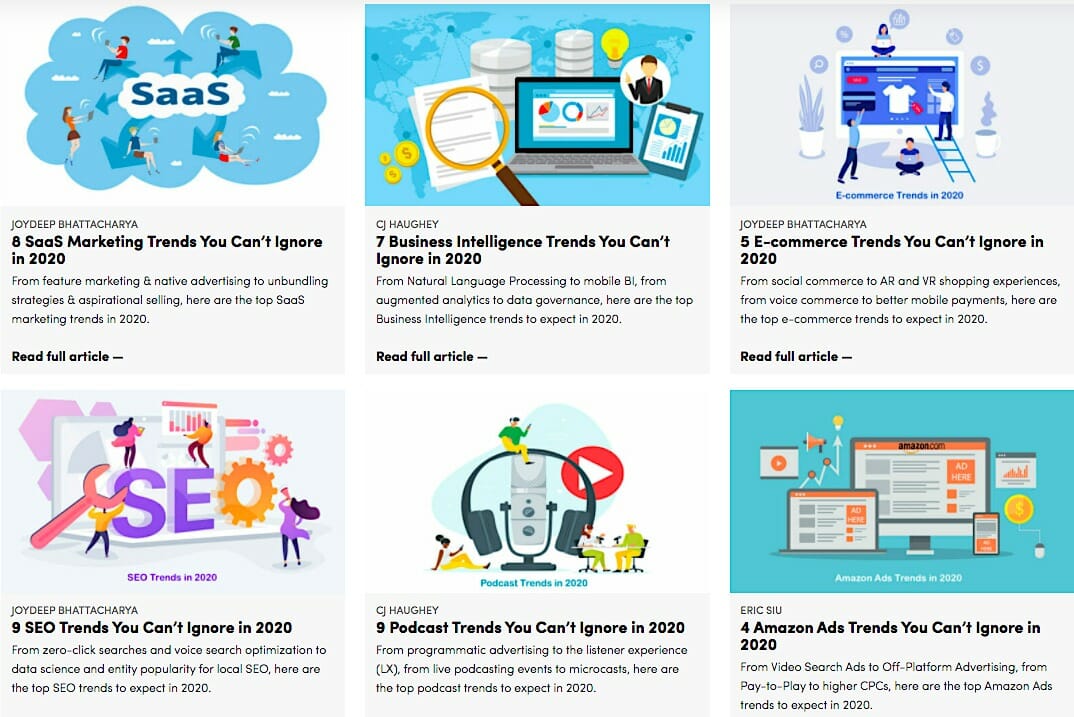 Here are some of my favorite blogs/sites that I've subscribed to so that I can stay in the know:
Dive Deeper: How to Prepare Your Site for the New Google Page Experience Update
Frequently Asked Questions (FAQs) about SEO for Startups
These are the questions about search engine optimization that I get asked most often, so I thought I'd include them all here.
Is it true that SEO efforts take at least 6 months to work?  
This is a classic "it depends" answer, but typically, yes, it takes 6-12 months to start seeing results for your SEO efforts.
If you are a small business with a tight budget, getting leads via paid channels such as Google Ads (PPC) can become untenable, despite being much faster than SEO. If you have a lot of cash to play with, you definitely want a joint SEO and PPC strategy working together.
Dive Deeper: How Long Does It Really Take to Rank on Google?
How should I go about link-building for my startup?
Here's the reality: You should focus on street cred. Find out what type of connections your CEO or investors might have and try link building with "warm" connections. Don't waste hours sending thousands of cold emails for backlinks.
If you have a small SEO team, leverage them as well for link connections. Have them tap previous colleagues to form link partnerships. Again, warm relationships will yield better results and you'll spend less time spinning your wheels with cold outreach.
Dive Deeper: How to Sustainably Build Quality Links by Building Relationships
Is social media an SEO ranking factor?
No, not directly. However, promoting your content on social media is a good idea, as you should always be thinking about content distribution as a way to drive up engagement to your content. Unfortunately, though, everyone knows that unless you pay for boosted promotion, organic social media alone is not effective enough to get your content seen by the eyeballs that want to consume it.
Dive Deeper: Google's 200 Ranking Factors [Infographic]
Isn't SEO too competitive for startups?
Well, everything is competitive in digital marketing today, so you shouldn't let that stop you. Whether it's Google Ads, content creation, launching something on Product Hunt, growing a podcast, etc., it's going to be saturated no matter what. But the longer you wait, the more you hurt yourself, so you might as well get in the game now and start building a foundation.
Isn't SEO too expensive for startups?
Not true. You don't need costly softwares or overpaid consultants. Just invest time and sweat equity into your SEO efforts, and you'll see incremental gains with big payoffs. According to HubSpot's research, SEO is the lowest risk, highest ROI B2B marketing channel.
Google keeps changing the algorithm. Is it too hard to keep up?
Here's the bottom line: Don't be a marketer who studies the gossip tabloids.
You don't want to become one of these algorithm chasers. Instead, follow the fundamentals of white hat search engine optimization best practices, serve the intent of your target audience, and you will be fine! If you're really worried about the algorithm, just follow Moz's tracking updates.
Dive Deeper: How to Understand Searcher Intent and Use It to Boost SEO Rankings
Can thin content rank for competitive keywords?
Depending on the website's topical authority and website strength, absolutely. I have seen thin homepages rank for competitive search terms simply due to the fact that it's a homepage and naturally gets tons of backlinks.
However, let's look at an actionable example of a landing page that ranks for the search term "LMS for compliance training" (Learning Management System). It's not impressive by any means, but because of page authority and backlinks, the webpage is able to rank. It's a simple WordPress template, but it gets the job done.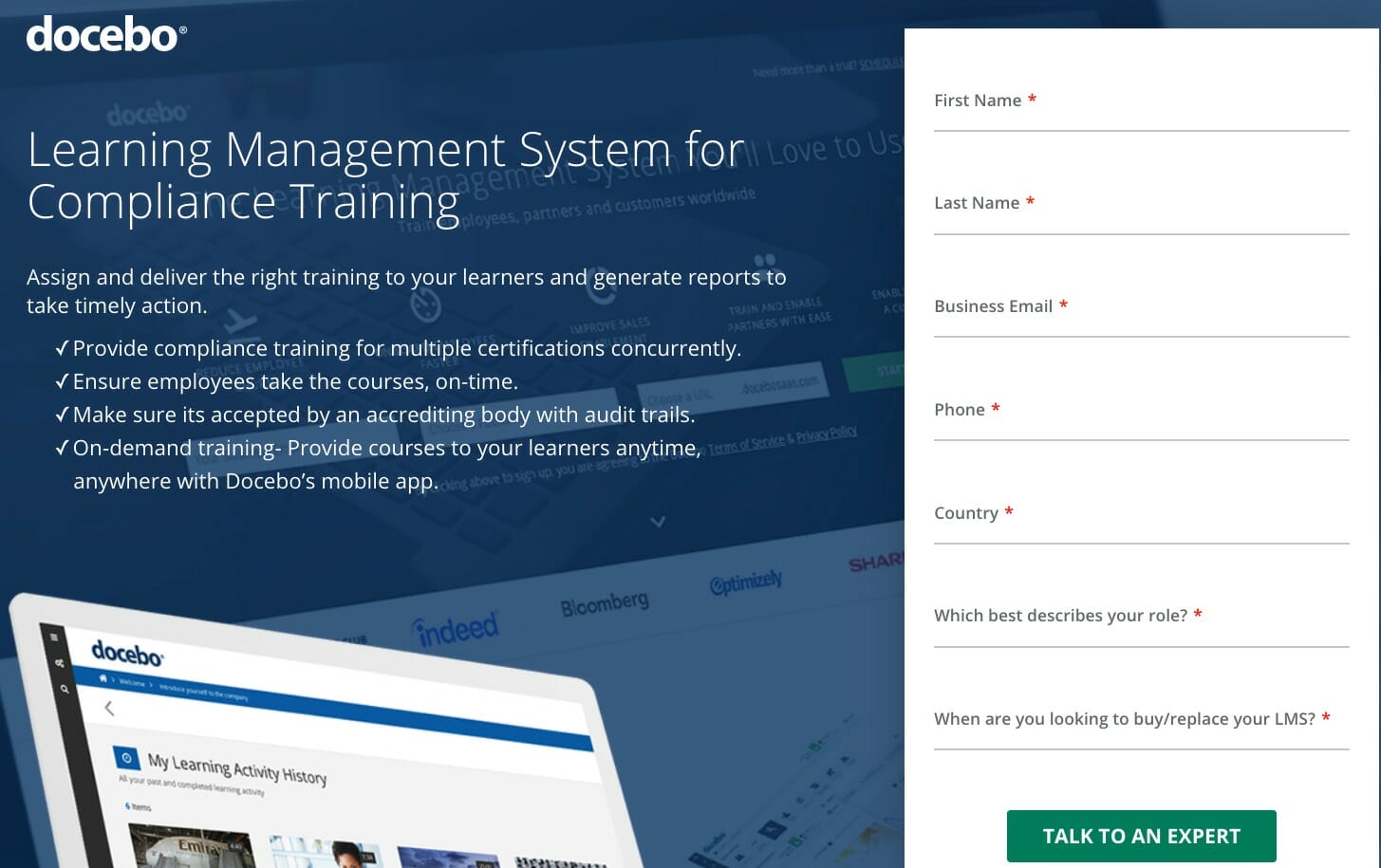 Should I mostly be producing blog content or landing pages?
Well, you need both. Certain queries won't rank with landing pages, and other queries won't rank with blog articles.
For example, Nextiva ranks very high for "What Is VoIP" because we created an awesome blog article that explains everything there is to know about VoIP (Voice-over Internet Protocol):

Dive Deeper: The Ultimate Guide to Creating a High-Converting Landing Page in 2023
Should I be going after keywords with the highest search volume?
Not all the time! Why? Because keywords with the highest search volume often have the most difficulty. In other words, they're super competitive. As a startup, you probably have a younger website, meaning it will not have the authority needed to compete against more established behemoths in your niche.
Does bounce rate matter for SEO?
Meh. Bounce rate is a slippery slope.
I would pay attention to metrics like "average time on page" rather than "bounce rate". If a visitor stays on your webpage for seven minutes, consumes all the content, and then leaves, is that a positive or negative experience? It seems like a good one to me because they were highly engaged and probably got all the information they needed.
That being said, if visitors are pogo sticking your content (hitting the back button after they land on your webpage), that's a bad sign.
Does my website's domain authority matter for SEO?
Unfortunately yes, it does. The stronger your domain authority, the easier it will be for your site to rank for competitive search terms and topics.
However, it's not a one-size-fits-all rule. Don't be discouraged just because your website has a low domain authority. You can still rank for good keywords with a low domain authority if you focus on long-tail keywords to drive maximum SEO efforts.
Another important thing to remember is that as your brand awareness naturally progresses, so will your domain authority.
Dive Deeper: Starting From the Bottom: How to Build Up Your Domain Authority from Scratch
Can I still grow my website's search traffic if I have a lot of technical issues?
Yes, you definitely can. I have seen some of the worst technically flawed websites rank for a ton of great search terms and yield tremendous amounts of search traffic. However, I would not recommend this. It used to work for a 1990s-style content strategy, but it probably won't work in today's competitive SEO landscape.
What are some common issues that will hurt my search rankings?
Low-quality content
Low-quality links
Not serving the intent of searchers
Not understanding the problems of your target audience
Slow page speed

(

having a slow website will cause visitors to get frustrated and leave)
Poor content strategy (for example, having very similar or repetitive content)
Keyword cannibalization
Outdated content