Bing Shutting Down Campaign Planner for Keyword Planner
Want To Uncover Your True Potential and Achieve Financial Freedom? We invite you to join a free Masterclass with award-winning business leader, Eric Siu, where he shares his 5-Step Blueprint to Starting Your Dream Online Business That Gives You Freedom & Fulfillment. Click Here To Reserve Your Spot Now.
On July 26, Bing Ads Campaign Planner will retire…

…to make way for Keyword Planner:
No Love for Bing's Campaign Planner
Campaign Planner is a Bing Ads feature that allows advertisers to easily plan new campaigns with insights and tools that help them find relevant search terms to target. The feature was launched back in 2014 but has been idle for a while with most marketers using it minimally or not at all.
Now Microsoft is recommending the Keyword Planner, which has been available since 2015 and is doing most of the work that was originally intended for Campaign Planner.
Like Google AdWords' Keyword Planner, Bing Ads Keyword Planner helps advertisers find relevant keywords that they can bid on. It also applies vertical insights obtained from Campaign Planner that lets advertisers select industries and categories to search within.
The vertical insights that are currently being offered in Campaign Planner can also be accessed under the "Your product category" tab on the Keyword Planner.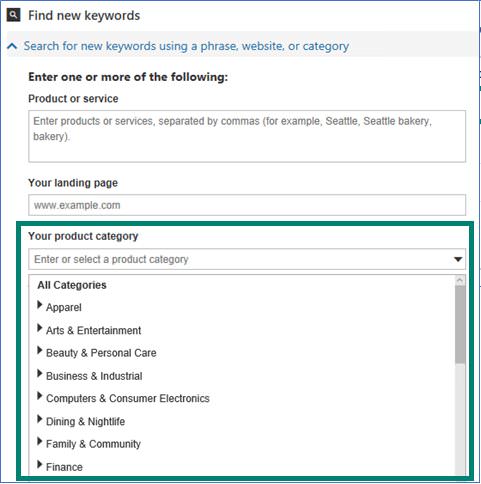 Bing's Keyword Planner Rolls Out in France and Germany
Until this year, Keyword Planner was only available in the U.S., UK, Canada and Australia. However, in February, it was rolled out to France and Germany, too, allowing users to view it in their local language (French or German).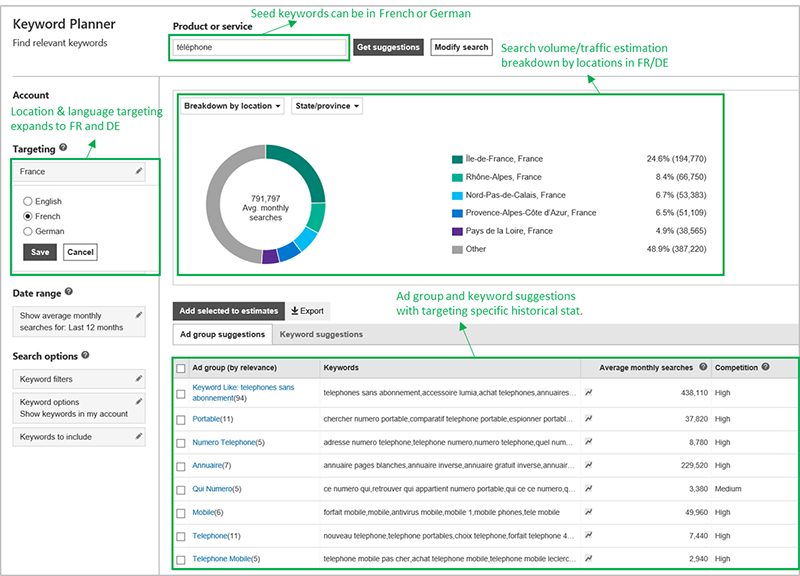 Users can also get ad group, keyword suggestions, search volume trend, suggested bid, ad impression share and competition in their local language.
The only feature not available in French and German is the keyword suggestions for product categories. On location targeting, users are able to target the entire country or smaller locations such as states/provinces and cities and get segmented data basing on the location and language.
Bing Ads promises to add more capabilities to Keyword Planner throughout the year. You can find the Keyword Planner under "Tools" in the Bing Ads UI.
Recent News: Bing Ads Marketers Can Now Add Competitive Metrics