Google Posts Now Available for All Google My Business Users
After moving the management location of Google Posts to Google My Business a few weeks ago, the search engine giant announced that this feature will be available for all businesses using Google My Business as of June 22.
Google Posts is a feature that allows businesses to create posts directly on Google and as a result get a high ranking in the SERPs. With this update, SMBs will be able to directly micro-blog into the Knowledge Graph, which is potentially a huge opportunity for businesses.
And by the way, "Google Posts" isn't an official name. People are just using this name because of how Google describes this feature.
Recent News: New Google Attribution Tool Helps You Evaluate Your Marketing Campaign
What Is Google Posts?
When it was first set up, Google Posts went by the name Candidate Cards and they were meant to give political candidates the opportunity to post campaign messages directly into SERPs. After posting, these messages would appear within the Knowledge Panel, together with other information about the candidate.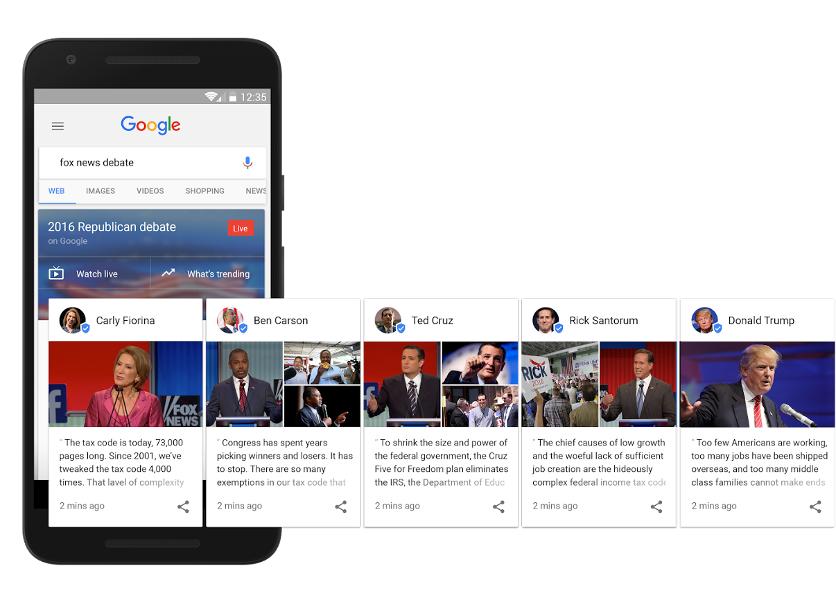 Until last year, Candidate Cards were exclusive to political candidates, when Google opened them up to a limited number of businesses. Earlier this year, Google opened the feature to movies, museums and sports teams. This new update makes them available for all Google My Business users.
A downside is that you can't access any Google Posts from the Google Posts home page and you can't see all a specific business' posts. The only way to find these posts is when searching for an approved business' name and having their post appear in the search results.
Recent News: Facebook Launches Video Creation App
How to Use Google Posts
To use the feature, log in to your Google My Business account and go to the location management page. The Posts feature appears as a new option on the left pane.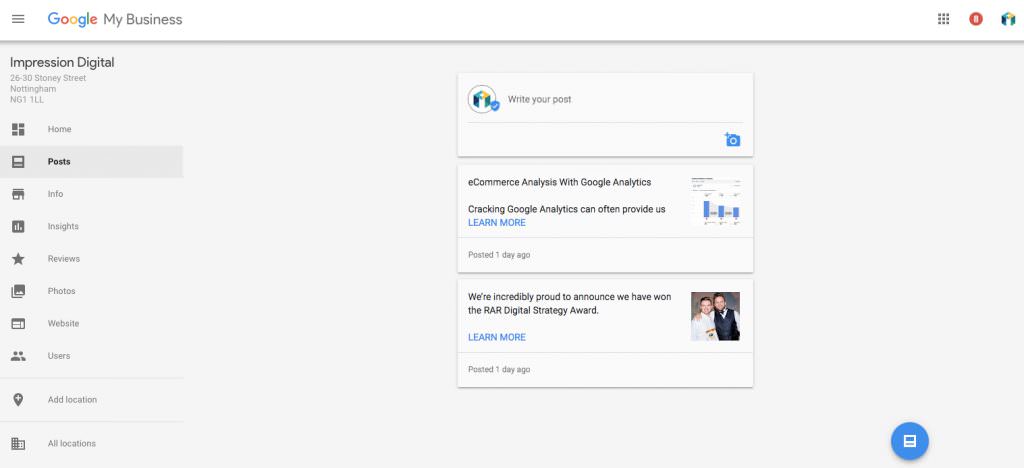 When you click on "Write your post", a variety of other options will appear. You can post text, a photo, an event or even add a button. It's all very easy and intuitive.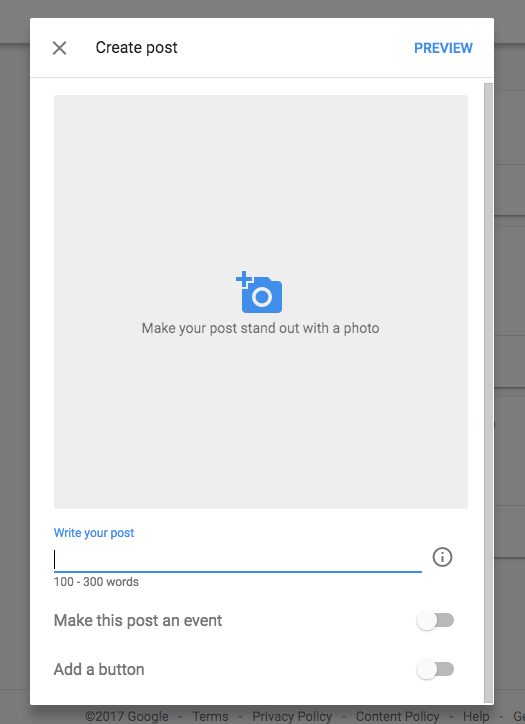 Posts will only last for a week in the Knowledge Panel. But event posts will last until the date of the event.
The carousel format allows for up to 10 posts at a time. On mobile, only the first 100 words of posts are visible. Other posts can be accessed via the Posts tab.
Recent News: Unique Reach – A Measurement Tool that Captures Impressions per Unique User
How to Best Use this Feature
At launch, Google suggested a couple of ways that businesses can use Posts:
To share current specials or promotions to encourage customers to take the offers
To tell their audience about upcoming events
To showcase top products and new arrivals
To connect with customers directly from Google listing
Here's how Posts will appear in search: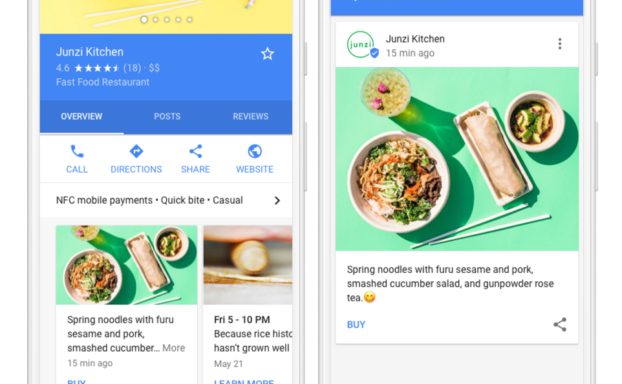 If you're using Google My Business, you can start creating your Google Posts on Android, iOS or computer right now.
If you're not using Google My Business yet, you can sign up right here.