Whether you're Amazon or Coca-Cola, or a small business or direct-to-consumer (DTC) shop, the holiday season is the most important time of year for you to convert subscribers into customers, get consumers excited about your holiday offers, and bring new shoppers through the door.
The holiday shopping season also sets the tone for the following year. How you perform now can launch you into success for the next quarter – or not.
For most online retailers, you know you need to start running campaigns, but you don't always know where to start. And Santa's too busy to help!
Here are some tried and true holiday marketing campaign ideas along with friendly reminders for making sure your store has as much success this holiday season as possible. Let's get started!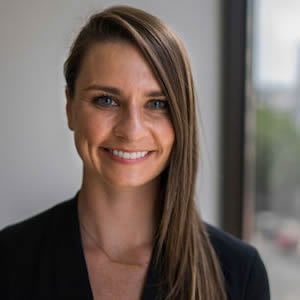 Jacqueline Foster
Demand Generation Marketing, Lever.co
We can count on them to bring new ideas to the table consistently
Set Up all Your Holiday Marketing Automations
If you're an online retailer, you know just how important email marketing is to boost sales and grow your brand. Email has long been the perfect marketing strategy for sending your holiday offers, limited-time deals, new line of "perfect gift" products, and other types of communications with your subscribers.
But you're a business owner, so you probably don't have the time to keep sending one-off emails this holiday season, which is exactly why setting up your marketing automations is key to the success of your campaigns.
Marketing automation refers to the use of software to automate your marketing efforts across multiple channels such as websites, social media, email and others. The software automatically manages repetitive tasks which improves efficiency and reduces the chances of human errors.
Let's take a look at 3 important marketing automations you should set up for this holiday season.
1) Email Marketing Automation
Email marketing automation is simply software that automates your email campaigns by sending the right message to the right people at the right time, depending on which action a subscriber has taken, like signing up for your newsletter, buying something from your site or clicking on a CTA.
Abandoned Cart Email
Perhaps your most important automated email this holiday season will be your abandoned cart email, also known as a "cart saver":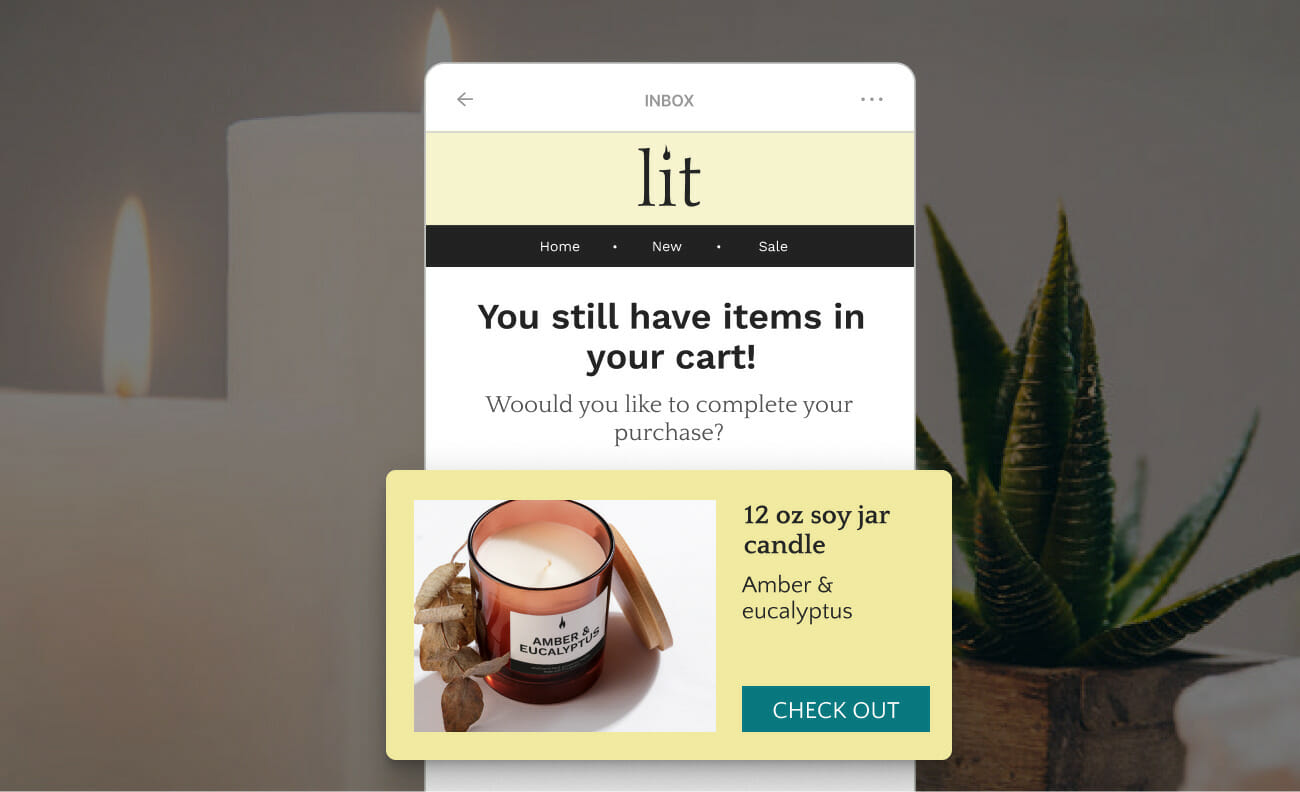 We've all received these types of emails when shopping online, and for good reason. This simple marketing automation could reel back in up to up to 10% of abandoned carts – and all it takes is for you to set it up in your email marketing software!
Once you capture an email contact, you'll be able to target them with cart saver emails each time they leave items in their shopping carts without finishing their purchase. These emails are best served in a three-email sequence (the reminder, the expiring incentive, the last chance):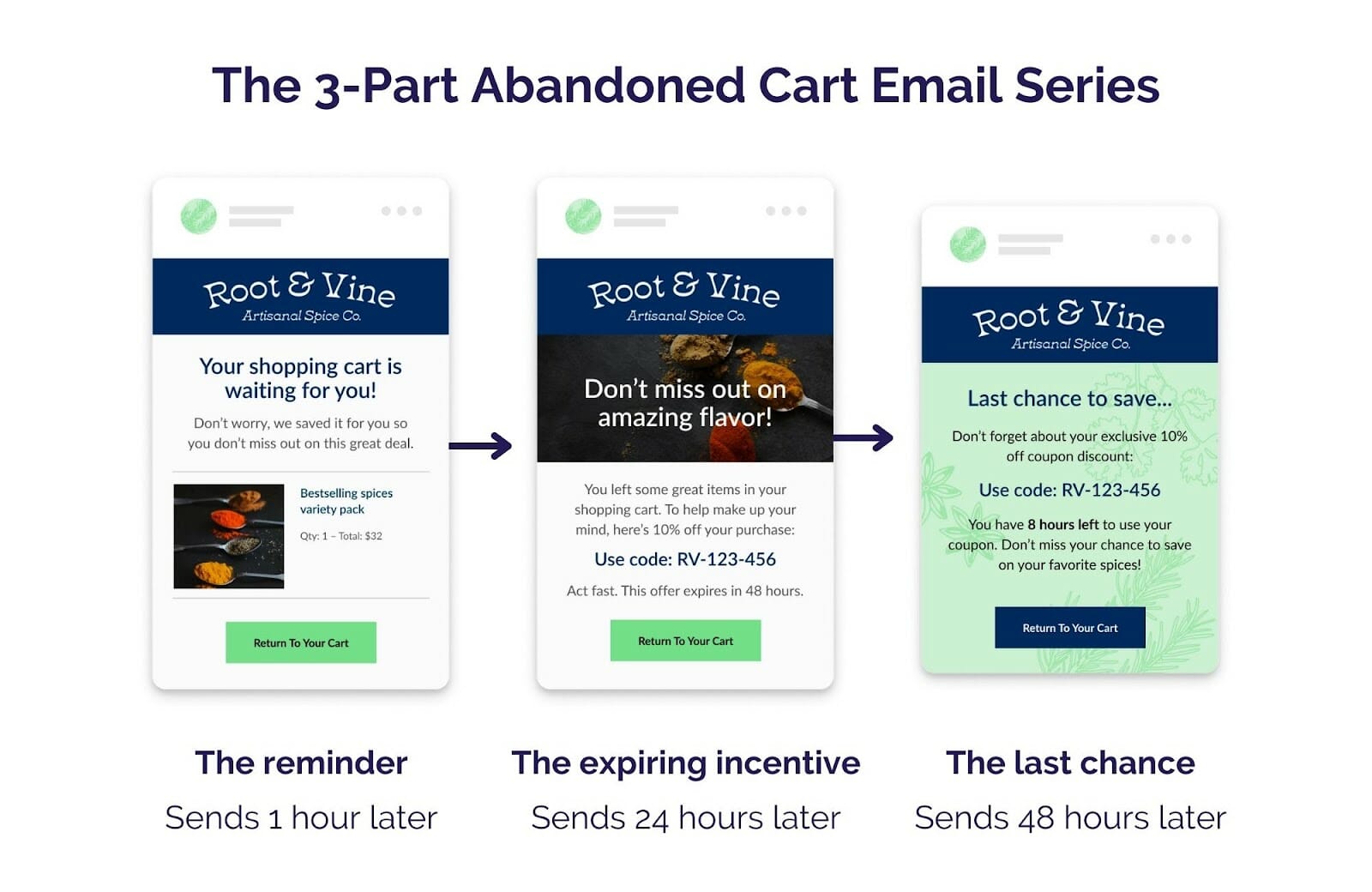 Tying a limited-time offer or coupon code to your abandoned cart emails may be that extra edge someone needs to finish checking out.
Welcome Offer Email
When someone first joins your email list, there's a good chance they want something in return, especially if their intent is to holiday shop with your brand.
Welcome offers are the perfect way to provide a great first impression with new holiday shoppers and, like cart saver emails, can be set up within minutes.
These emails should be automated so they send immediately after sign-up. Because of the heavier discounted nature of the holiday season (especially for Black Friday and Cyber Monday), this particular welcome email should have a competitive offer. Anything offer below 20% could hurt your customer conversion rate.
Dive Deeper:
* SaaS Email Marketing: 12 Best Strategies to Follow
* The Top 10 Best Emailing Services in 2023
* How to Analyze Your Email Campaign Performance and Optimize It

2) SMS Marketing Automation
Short Messaging Service (SMS) marketing is the next big trend in ecommerce as more and more businesses adopt it. In fact, 81.2% consumers said in a recent survey that they're enrolled in at least one text marketing program from an online retailer. They want to hear more from brands via text.
SMS automation is the best way to give them what they want, as this tactic, just like email marketing automation, lets you send the right message to the right person at the right time – all to the smartphones that are constantly in people's hands anyway.
Abandoned Cart Text
If you currently have an SMS marketing tool integrated with your store, this is a perfect opportunity for this next marketing automation – abandoned cart texts.
These texts serve the same purpose as your abandoned cart emails: to recover as many carts as possible. However, we know that SMS has a far superior open rates and CTRs compared to emails: 99% open rates and 30% click-through rates on average.
These stats, while stunning, make sense. People are spending more and more time on their smartphones than ever, and this activity includes online shopping — especially during this time of the year. Having your cart saver automations set up and ready to go for the holiday season is sure to reel you in more sales without your having to lift a finger.
Dive Deeper: 6 Tips to Combat Cart Abandonment on a Magento E-Commerce Store
3) Pop-Up Marketing Automation
The final automation I'll touch on is pop-up marketing for your website. This one is great for new shoppers who are browsing your site or comparing your products to competitor products.
Exit Intent Pop-Ups
Displaying an exit intent pop-up at the right moment with the right offer could help you grow your holiday sales – and email list.
When someone is about to leave your website, you have one last opportunity to engage them: with a pop-up. This exit intent pop-up could prompt people to visit another product page, take a survey or sign up for your newsletter. Sweeten the deal by offering a discount on their next purchase when they take the action your pop-up asks of them: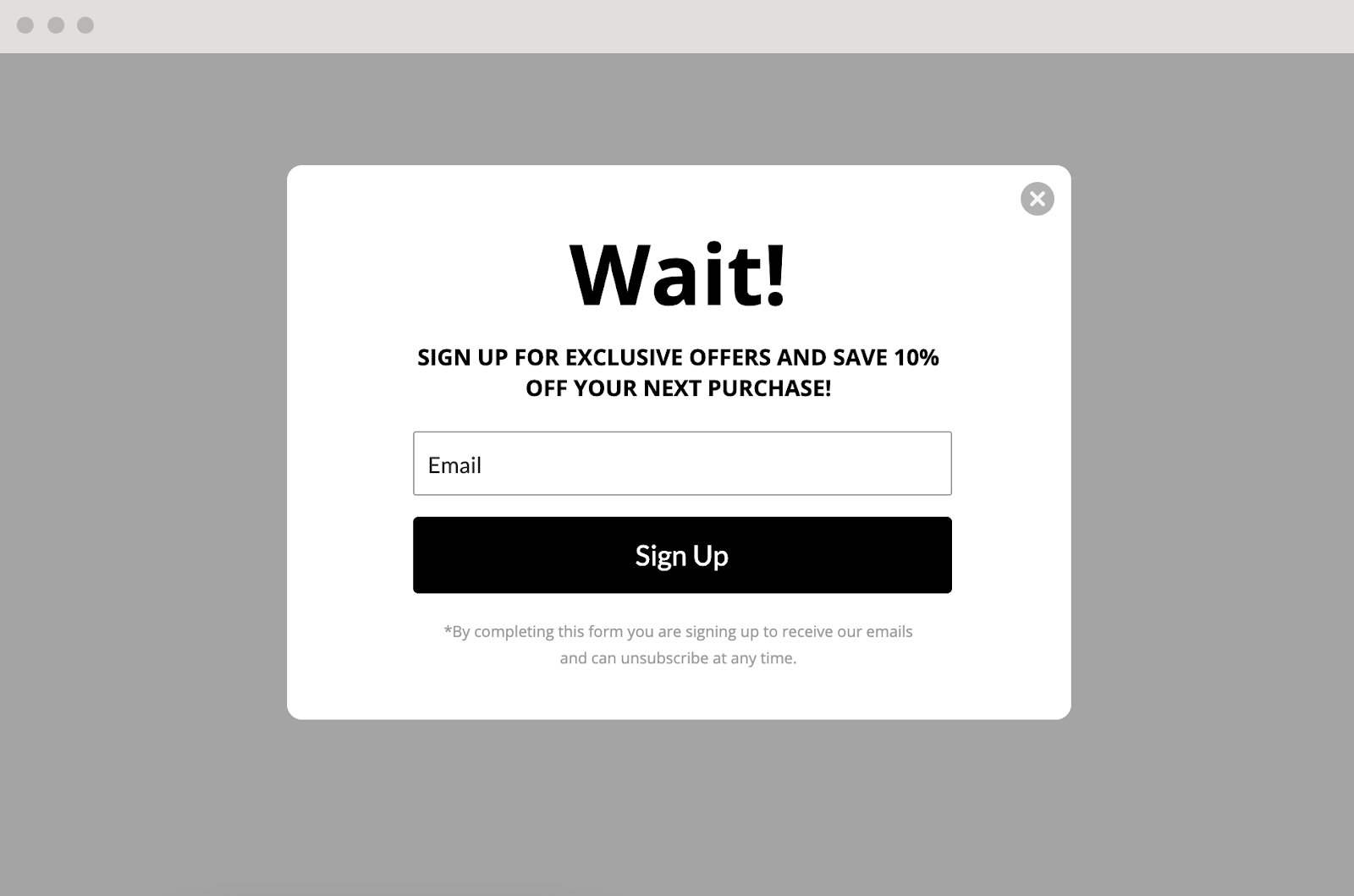 Just remember to implement cookies on your website so that your exit pop-up doesn't appear every time someone returns to your site.
Automating an exit pop-up is as easy as targeting the pages you want it to show on and when it'll trigger. You can trigger these pop-ups to show up on scroll percentage, allotted amount of time, or exit intent detection.
Dive Deeper: How Correctly Used Pop-Ups Can Help Increase Leads
Using Images in Your Marketing Automations
Whether you're launching a website pop-up, an email marketing campaign, or sending multimedia text messaging (MMS), they all should be visually appealing to whomever is seeing them.
A great tip for driving up your conversions is using holiday-themed product images – like this Christmas season exit pop-up:
These types of images grab the attention of your site visitors and subscribers instantly. They also convey that this is a specific campaign of potential holiday gift guides they should be aware of.
Now with your marketing automations set up and ready to fire on all fronts, it's time to craft your holiday offers!
Launch an Early-Bird Offer
We all know someone who likes to get their holiday shopping done early. In fact, the latest data tells us that 6 out of 10 online shoppers start searching for Black Friday and Cyber Monday deals as soon as October.
Your online store should cater to these early-bird shoppers with at least one offer. Below are a couple holiday email ideas to get you started:
Buy in bulk. This one is pretty straightforward. If you buy more than one of the same item, the price goes down. It's a great way to encourage shoppers who are looking to stock up on several gift items for their loved ones at once rather than buying them separately. If you sell products like shampoo, face wash, cosmetics, or anything else that is often bought in bulk, you should market this toward your early-bird shoppers.
Discounts before a specified date. One of the main reasons why shoppers buy items so early is to avoid the headaches involved with delayed shipping (and potentially missing their Christmas deadline for gifting). You can encourage these shoppers to buy more from your store ahead of time by giving them a specific date. For example, "Buy $50 or more before October 15th, and get 15% off your total order. Finish your holiday shopping early this season and get started on the rum eggnog!"
First to claim. Running an early-bird flash sale is a guaranteed way to get shoppers through the door quickly. Sending a one-off newsletter email saying "The first 20 customers to spend $50 or more get 20% off their total order. Shop now to claim!" builds urgency and may nudge someone who's abandoned their cart to finish their purchase.
Dive Deeper: 6 Holiday PPC Strategies You Need to Use to Convert More Customers
Launch a BOGO or Free Gift Offer
Consumers are willing to spend a little extra during the holiday season to treat their friends and family (or themselves — all in the holiday spirit!) to something nice, and have peace of mind that their orders will arrive on time.
A great holiday marketing idea to drive up average order value (AOV) while consumers have hot pockets is to create a buy one, get one (BOGO) or free gift offer or giveaway after a certain dollar amount is met.
Buy One, Get One (BOGO)
One of the most common misconceptions about BOGO offers is that you have to offer an additional item completely free. That doesn't have to be the case.
Many ecommerce stores or offline shops like Macy's run "buy one, get one significantly discounted" offers. This example from Cherokee Workwear shows how this BOGO works in email: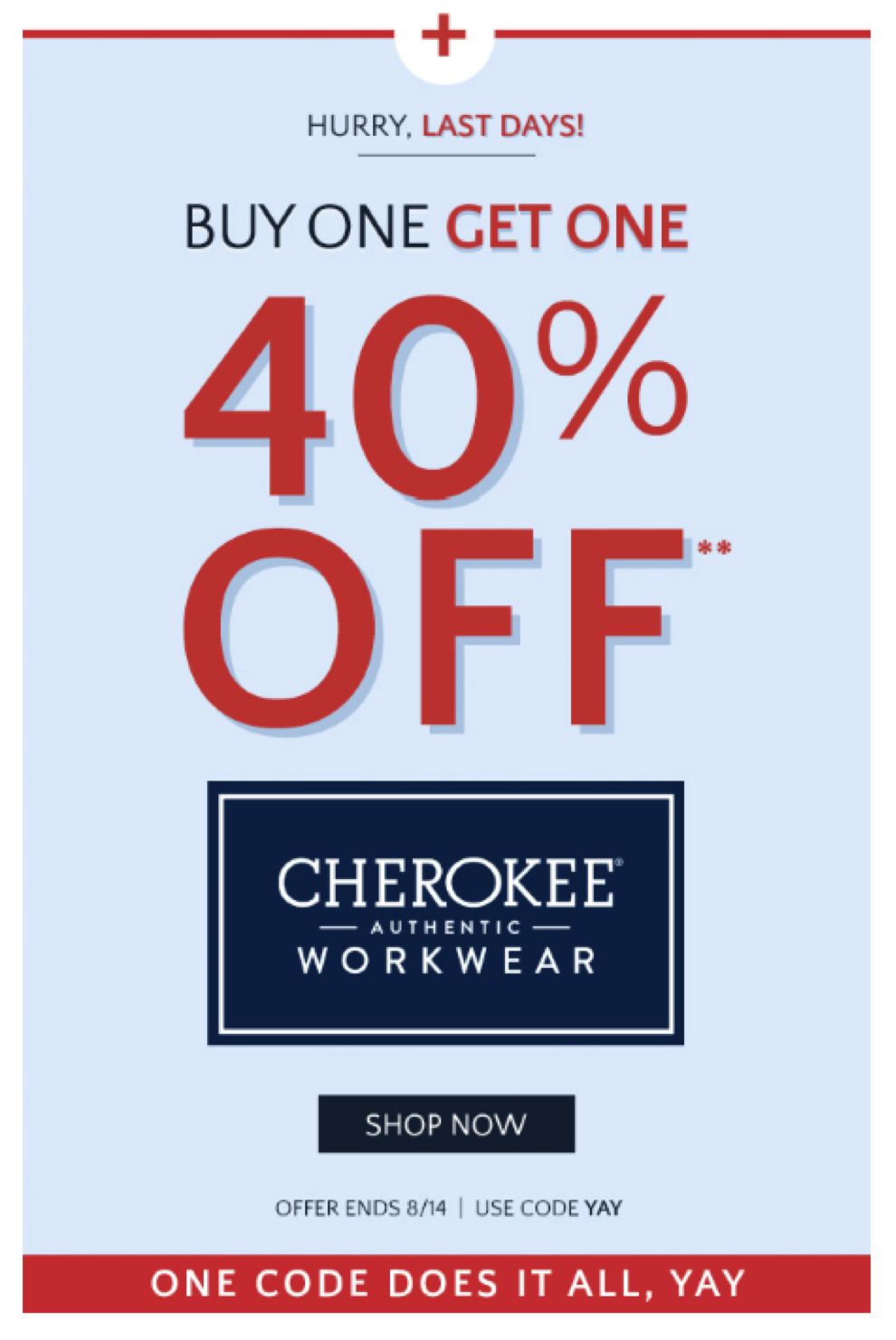 There are a few routes you can go with your BOGO offer:
You can apply it to a specific item (e.g. buy one chef's apron, get another 50% off).
You can make it storewide (e.g. buy one cutting board of $100 value or more, get another item of your choice 40% off).
Whichever route you choose, apply your BOGO offers to some of your more popular products. This is a surefire way to maximize sales from your gift-giving offer.
Dive Deeper: 8 Ideas for Compelling Emails to Send During the Holidays
Free Gift Item with Purchase
This is becoming more of a common offer, especially with beauty and cosmetic brands where the sheer volume of products can be overwhelming for customers.
Let's say you're a beauty brand and have a new line of fragrances. You can create samples of the fragrances in small bottles and offer them as free gifts for online purchases above $50 (or whichever threshold you're comfortable with). This is similar to the free gift offer that Sephora routinely runs: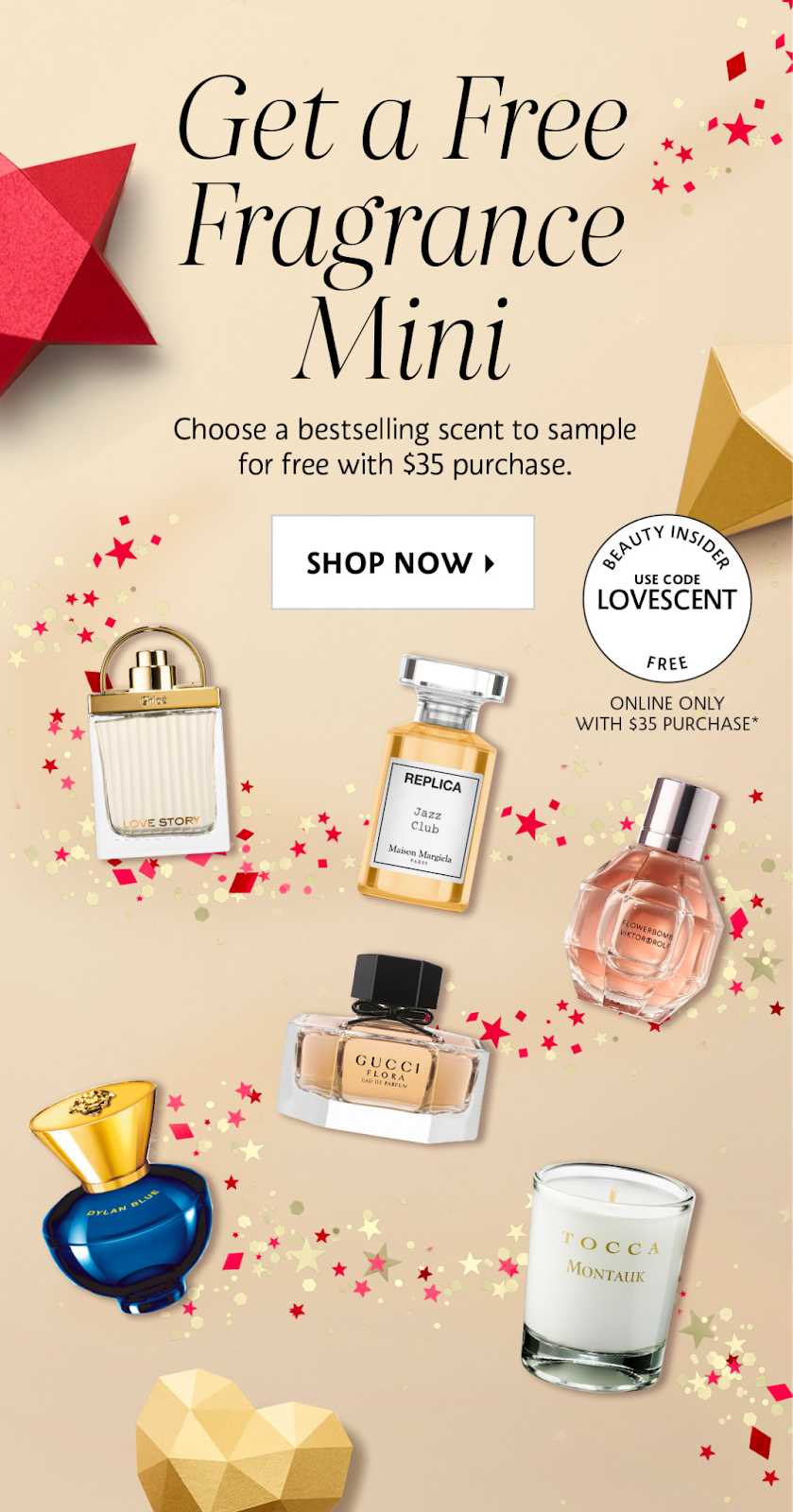 There are a few reasons why this type of offer is one of the best holiday marketing campaign ideas:
First, your customers feel they're getting more value out of their purchase. Even if the fragrance isn't their style, they could give it to a friend or family member and still feel appreciated by your brand.
Second, it's a great way to surface a new line of products to your customers and drive future sales if they become interested in the sample.
Finally, if you have a line of products that you're discontinuing, offering them as a free gift is a nice gesture.
Launch an Offer for Last-Minute Shoppers
As with early-bird shoppers, there are just as many people who wait too long to get their holiday shopping done. Your online store should also cater at least one offer to this audience.
Keep in mind, however, that with the unpredictable nature of holiday shipping, last-minute shoppers should be made aware that their gifts could arrive after the peak season.
Here are a couple ideas to inspire you to keep the holiday cheer alive:
Offer free gift wrapping. During the peak holiday season, shoppers are likely a little more stressed than their early-bird counterparts, so remove the added work of wrapping a gift and just do it for them. That way they can give their gift immediately – even if it arrives a little later than expected.
Promote your online gift cards. If you offer gift cards, now is a better time than ever to promote them to last-minute shoppers, especially if you know that they are going to miss their shipping deadlines. This also works well if you have a pop-up or brick-and-mortar location that allows people to spend their funds online or in-store.
As mentioned earlier, holiday shipping and freight in recent years has been unpredictable. So if you plan on running an offer to last-minute shoppers, be explicit in telling them that their orders may arrive later than expected. If your online store has the capability to cancel orders without incurring any costs, make this known to your last-minute shoppers as well.
Scale Up Your Retargeting and Remarketing
Chances are, unless someone is searching for something specific on your site, they'll be bouncing around to your competitors to compare and contrast prices, reviews, product quality and features, and more.
In fact, 81% of consumers conduct this level of research before making a purchase.
If it's in your end-of-year budget, be sure to scale up your retargeting ads and remarketing emails to stay top of mind, even when someone's not on your site.
Remarketing Emails
When you know your customers or prospects are browsing your online store but aren't adding items to their carts, this is where remarketing emails come into play.
This remarketing example from LEGO is a simple yet effective way to stay top of mind when someone leaves their site without buying something: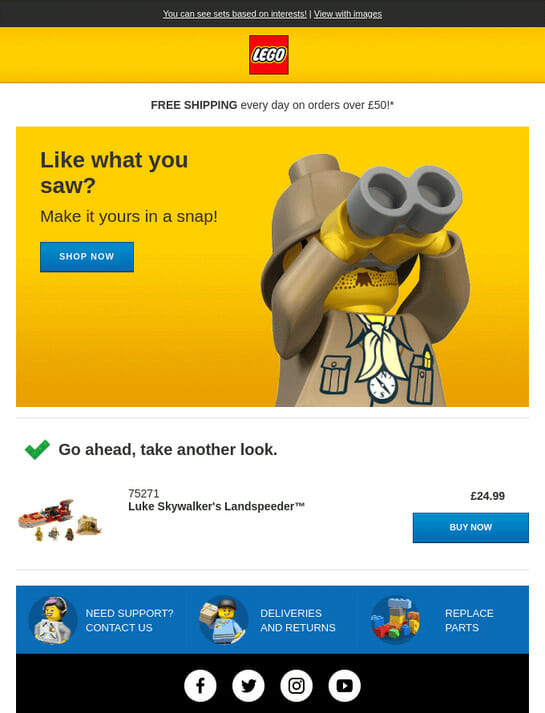 Automating your browse abandonment emails is another way to drive revenue during the holiday season without much effort on your part. Simply set these emails up ahead of time and watch the sales roll in.
Dive Deeper: The Difference Between Retargeting and Remarketing
Retargeting Ads
If a holiday shopper opts in for cookies on your site, you'll be able to run retargeting ads to other sites and social media feeds that they visit.
This example from Madewell Jeans gives an easy-to-use side scrolling ad option for its shoppers. People can browse through these ads when they're on another website other than Madewell Jeans: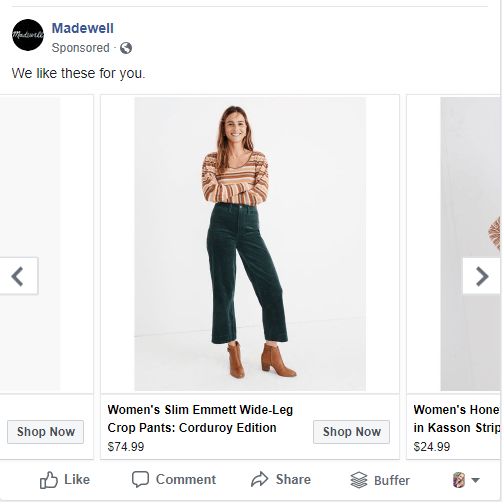 Sometimes your new customers (or loyal customers!) need some time away from your site to be confident in their decision. A well-timed retargeting ad could be exactly what they need to convert.
Dive Deeper: Retargeting 101: Why It's Essential for Any Marketing Funnel
Holidays Marketing Campaigns Aren't That Difficult!
Prepping for the holiday peak season as an ecommerce brand can be stressful for so many reasons. Will you be able to ship on time? How is your inventory looking? Is your website optimized for sales? The last thing you need to be worrying about is your holiday offers.
Is it possible to create a successful holiday marketing campaign with minimal effort? Yes!
Borrow a few tips from this article (such as marketing to your early-bird shoppers or creating a holiday-themed exit pop-up). But no matter which offer you choose to implement in your ad campaigns, be sure to follow tip number one: Set up all your marketing automations!
Automating your sales channels such as email and SMS, as well as your list growth tools like pop-ups, is the backbone to the success of your store this holiday season (or Halloween, New Years, Mother's Day, etc.).
Good luck and happy holidays!